150 Comforting Prayers And Words of Encouragement for Sick Person In Hospital: Get Well Soon Messages
The first thing that comes to our mind when we find out a loved one is sick is to say to them or send them some comforting words. It is always, or in most cases a way of showing that we care about them, and perhaps the easiest and fastest way of doing that.
No one prays for a loved one to fall sick but sometimes several factors can result in anyone falling sick; hence, the need for you to send healing words of encouragement for sick person.
A sick person with the right attitude has taken some huge steps towards recovery. And one of the ways to help a sick person to continue with a positive attitude is with our words – what we say to them during that period. And it's not just about saying anything to them – you definitely don't want to worsen the whole situation – we must be aware of the right healing words of encouragement for that sick person.
I will be providing for you in this article a list of carefully structure 150 words of encouragement for a sick person. Feel free to use any when you need to.
Comforting Words for Sick Person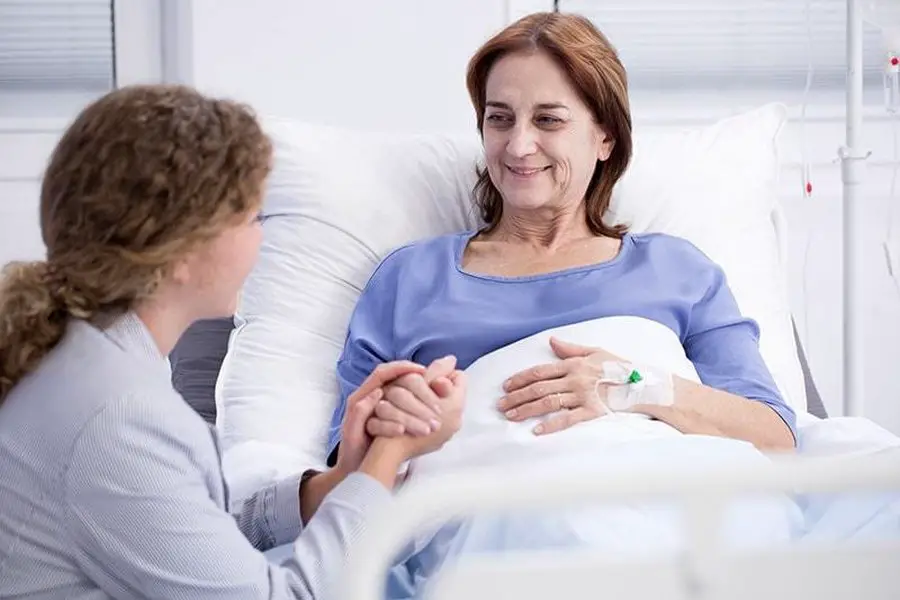 Words spoken in due season can do a lot of positive things. Comforting words for sick person will encourage him/her and make him/her feel loved. Do well to send any of these comforting words to any sick person around you if you have one.
1. "You have to be calm and serene, you will be fine soon, this is just a bad time in your life in which we are all here to support you and we are sure of your speedy recovery and smiling."
2. I know how much you love to work but you should take things easy now. I know you don't want to hear that but you need to give yourself some rest. I love you, and I want you back to your best self.
3. What can I do to make you feel better? I'll do anything for you! I want you to be well.
4. I hope everything is going all right and you're feeling a little better. You can always give me a call if there is anything you need me to do. And please don't forget to use your drugs. I love you!
5. We miss you very much and can't wait to have you back. At the moment take care of yourself so that you recover quickly.
6. Right now you are giving a good fight and I want you to know that you can count on me for whatever you need. I want to see you in good health soon!
7. You are going through a difficult situation, but I know you have the strength to emerge triumphantly. Take good care of yourself and never give up!
8. I greatly admire the courage with which you face this situation, you are a very warrior person and I know that you will win. I send you a huge hug and my best wishes.
9. I'm glad to hear about the progress you are making. From here I send you a big hug and my best wishes for your speedy recovery.
10. Every day I pray for your recovery, you just have to be patient and adhere to your medications. God bless you!
Related Post: Encouraging Words To Say To A Cancer Patient
Speedy Recovery Prayer Message
11. You have to know that every day you are in my prayers, I imagine that your recovery will seem eternal but that's because you are home alone, do not worry I will come to visit you, have some courage.
12. We know you will overcome this sickness. There is nothing we ever wanted right now, but your healing and fast recovery. Get better soon!
13. All prayers have been made and all steps have been taken but I believe God will soon visit you and perfect your speedy recovery.
14. Recovery is a process. It is hard work – but you're not alone. Not a day goes by that you aren't thought of and wished well. Get well soon! Wishing you speedy recovery.
15. A bowl of warmth, a soft face, a new day. Some get-well thoughts sent your way. Feel better soon.
16. You don't look great when you are ill. So get well in a hurry so that you look attractive again! Wishing you a speedy recovery!
17. Make sure that you don't play with the medicines and follow what the doctors tell you! I wish you a complete and speedy recovery!
18. Hope day by day goes quickly and you're up on your feet soon.
19. I know that there is no fun in being in the hospital. I wish that you are kicked out of there quickly! Get well soon!
20. Each day, I ask God to grant you strength and I pray you will soon get over this sickness. Just keep in mind that you are not alone, but surrounded by people who care about you. I will keep praying for your quick and full recovery. Get well soon!
21. I hope to see you feeling hale and hearty again soon, and I wish you sound health today and for years to come. Feel better, my friend.
Related Post: Messages For Someone Going Through Difficult Times
Timeless Short Healing Quotes
Ever heard of the saying "Attitude is everything"? Well, that's true even when one is sick. Having the right motivation and inspiration can help your attitude during sickness. I hope these short healing quotes can give you the required motivation and inspiration even in this unpleasant moment.
22. "It isn't always easy, but when you're not feeling well, I hope it helps to know others are thinking of you, and hoping that you'll be better very soon. Take good care of yourself." – Anonymous
23. "The best of healers is good cheer." – Pindus
24. "The greatest healing therapy is friendship and love." – Hubert Humphrey
25. "The treatment is really a cooperative of a trinity – the patient, the doctor and the inner doctor." – Ralph Bircher
26. "What lies behind us and what lies before us are tiny matters compared to what lies within us." – Ralph Waldo Emerson
27. "Tough times don't last, tough people do." – Anonymous
28. "Be strong because things will get better. It may be stormy now, but it never rains forever." – Anonymous
29. "Just remember how everyone is looking forward to seeing you well again." – Anonymous
30. As my sufferings mounted I soon realized that there were two ways in which I could respond to my situation — either to react with bitterness or seek to transform the suffering into a creative force. I decided to follow the latter course." – Martin Luther King Jr.
31. "Just like there's always time for pain, there's always time for healing." – Jennifer Brown
32. "I think that little by little I'll be able to solve my problems and survive." Frida Kahlo
33. "The question is not how to get cured, but how to live." – Joseph Conrad
34. "Pain is real, but so is hope." – Anonymous
35. "The road to recovery will not always be easy, but I will take it one day at a time, focusing on the moments I've dreamed about for so long." – Amanda Lindhout
36. "To keep the body in good health is a duty…otherwise we shall not be able to keep the mind strong and clear." – Buddha
37. "This too shall pass." – Persian Sufi Poets
38. "Fall seven times, stand up eight." – Japanese Proverb
39. "There is no medicine like hope, no incentive so great, and no tonic so powerful as expectation of something tomorrow." – Orison Swett Marden
40. "Keep your vitality. A life without health is like a river without water." – Maxime Lagacé
41. Proverbs 17:22 "A cheerful heart is a good medicine, but a crushed spirit dries up the bones."
42. "I believe that the greatest gift you can give your family and the world is a healthy you." – Joyce Meyer
Healing Prayer Message for A Sick Friend In Hospital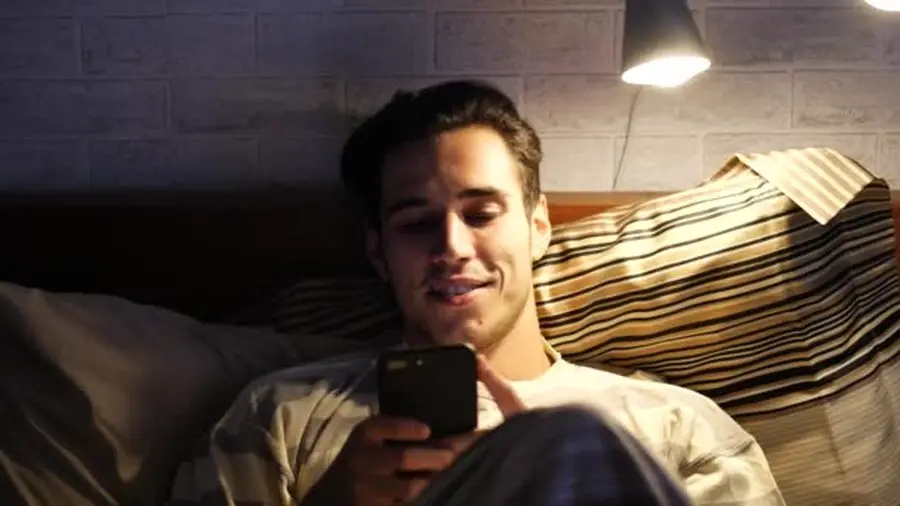 No one loves to see their friend(s) fall sick. Life can become boring all of a sudden. You can't gist for a long hour with him/her and much worse is that you become unhappy seeing your friend in such an unpleasant situation. And you are willing to do whatever you need to do to make him/her get better.
One of the things you can do is to pray for the person and even go as far as sending prayer messages to him/her. Here are some prayer messages for a sick friend that you can use.
43. Seeing you on your sickbed breaks my heart. May God grant you good health today and the years to come. I wish you a full and speedy recovery from your illness.
44. Doctors try their best, but God heals. My prayer is that God will heal you miraculously from this sickness. Wishing you a speedy recovery, my dear friend.
45. I'm eager to see you well again. I pray to God to grant you sound health so you can get back on your feet soon.
46. We know you will overcome this sickness. There is nothing we ever wanted right now, but your healing and fast recovery. Wishing you a quick recovery!
47. My thoughts and prayers are with you during this difficult time. You're not alone, and I hope to see you healthy soon. May God heal you soon and make you feel better to enjoy your life!
48. I understand what it means to be in an unhealthy state. May God grant you quick recovery and renew your strength. Get well soon my dear friend.
49. Your body is not a dwelling place for sickness. I pray that all pains and discomfort you feel, disappear from now henceforth.
50. I really hope to see you up to your feet dear friend. I pray that the God of heaven will remember you.
51. He that does wonders and knows how you feel, shall visit you and perform mighty miracles for you.
52. The word of God says He sent His word and it heals our diseases. This word shall be made manifest in your life. Your sickness is healed.
53. I pray that heaven shall listen to your heartfelt prayers and cause His light to shine on your sick body. Quick recovery, lovely friend.
Encouraging Words For Someone In The Hospital
54. Prayers have been made and steps have been taken but I pray and believe God will soon visit you and perfect your healing. Keep the faith up.
55. I pray to the God of heaven to give you perfect rest in your body and strength to your weak bones. The Lord be with you.
56. As the eye of the Lord goes to and fro watching over His own. May you be a partaker and enjoy God's perfect health. Get well soon.
57. On this very day, God in His mercy will do what only He can do and touch every part of your body that needs healing. Your health is restored.
58. I know and I believe that it is God's will for you to enjoy perfect health. May God grant unto you perfect health. Be strong, my friend.
59. Today, I decree and declare that all elements that look like sickness in your bloodstream or any part of your body disappears, and you rise to your feet. Amen.
60. May the Lord cause your testimonies to be complete, your joy to be full and your prayers to be answered. Get well soon, dear.
61. He has promised never to leave His own. He is our Lord and Healer. I pray that he will make all medications function well in your body. Stay strong dear.
62. I miss good times with you. Rise from your sickbed, friend. The Lord shall visit you with healing in his wings.
63. Fear not, my dear friend, your prayers are heard. He shall conquer for you and give you victory. You shall share a testimony.
64. May the favor of God locate you and give you reasons to smile again. I miss you, friend.
Get Well Soon Prayer for My Love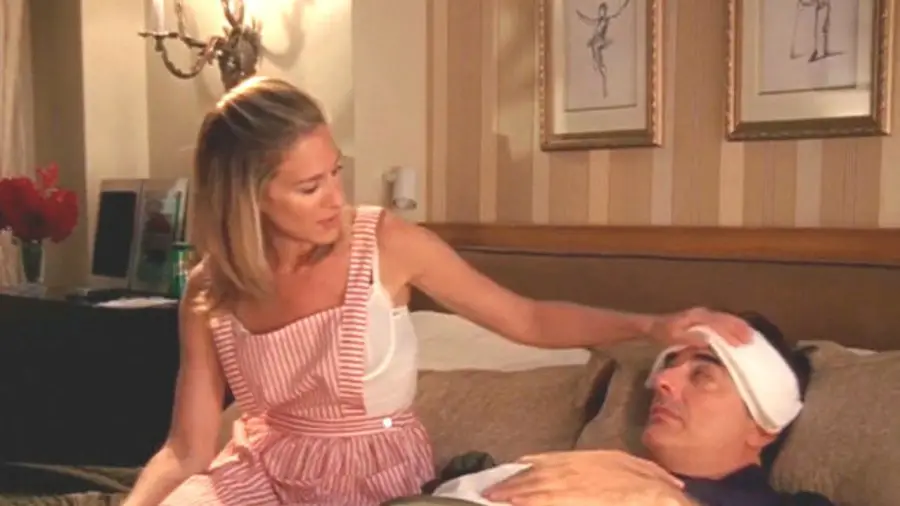 Having your beloved partner fall sick is not what you'd like to happen. The home can become boring especially for couples that play a lot. The healthy partner will have to bear more responsibilities at home in addition to taking care of his/her beloved partner.
However, maybe this is another opportunity to show him/her how much you care about him/her. This is the time you should stand up and be as supportive as you can. Amongst many other ways, one way to show how much you care about him/her and show your support is by sending him/her get well soon prayers.
And I've come up with some "get well soon prayer for my love" that you can use.
65. Life at home has been less happy since you got sick. May God restore your health. Sweetheart, please get well soon!
66. I command every pain and sickness in your body to disappear right now. I can't wait to see that happy face of yours once again!
67. My life without the playful you is so boring. I pray to God that you get well soon. Be strong babe.
68. Sending my best wishes and prayers to you, sweetheart. May each new day bring you closer to a full recovery! I love you.
69. May the dear Lord ease your pain and bless you with a speedy recovery. I miss you running around sweetheart. Hope you feel better soon.
70. This morning I asked God to please send the breeze of complete healing your way. I am sure he is doing that right now. Please get well soon my love. May you be completely healed.
71. I am sending you all the comfort you need at this time. Even though I am not by your side now, be rest assured that I am there with you in the spirit. May God be with you today and always. Get well soon my love.
72. I pray for a speedy recovery for you my love. I pray every day that this shall pass and you will be well again. Miss our fun times together.
73. Your body is a temple of God and sickness should never have a place to stay in there. I prophesy that all elements of sickness leave your body. You are fine and well. Amen. I love you, babe.
74. Dear Lord, please lay your healing hands on my love. Deliver her from this sickness. You are the mighty God the healer, please help my love.
75. Please have a good rest, eat, use your drugs, and drink a lot of water. The Lord will perfect all that is left to be perfected. Get well soon my love. May God be with you.
76. I miss you every day, and I know it is because you are not feeling well. I pray the hands of God to touch you and heal you of your sickness. God be with you dearie. You will come out stronger and better. I am praying for you every day.
77. You mean the whole world to me, so is your happiness and well-being as well. I pray that God will lay his hands upon you and heal you completely. Get well soon baby.
78. May the mercy of the Lord find you and give you reasons to smile again as you recover fast. I miss you, friend.
79. Right now I am asking God to send an angel to look after you for me. Get well soon dear.
80. Lord of heaven, I commit my love into your hands. I am sure you are God the healer because you said this in your word. Please heal him/her completely, that we may come to rejoice in your name.
81. I am praying to God for your healing because he is God the healer. All you need to do is dwell in his embrace and he will completely heal you. Get well soon my love.
82. With just a touch of God's almighty hand, you will be healed in all totality. May that healing hand of God touch you now, Amen. I love you.
83. The word of God says by his stripes, you are healed. I decree and declare that you are healed by his stripes, Amen.
84. Dear Lord of Heaven and Earth. I commit my love under your love and care. I know that your touch leads to perfect healing and that is why I am asking you to heal the one that makes my heart in love. Please heal him/her completely. Thank you for your grace. You are an amazing God.
85. I now know the worth of your presence in your absence. May the source of good health supply you with good health and strength.
86. God in heaven, spread your arms of care over my love and remove sickness permanently, Amen.
Words of Encouragement For Sick Person Religious
87. I pray for you baby that every route the drugs shall go through in your system shall be free from problems. Wishing you speedy recovery.
88. Every weak part of this sick body becomes life in the name of Jesus. Amen. You are strengthened, my love.
89. Lord you said ask and it shall be given. I'm asking that you step into this situation of my love.
90. Wherever your presence is there is fullness of joy. Cause joy to overflow in my wife/husband, Lord. Amen.
91. Perfect health is on its way for you, baby. Get ready to receive it.
92. May the Lord raise you up and cause every manipulation against you to be powerless.
93. I pray God himself will come and operate on your sick body and instant health shall be your portion.
94. You shall rise to your feet again and your story shall have glory. The Lord be with you, dear.
95. Sweetheart, I pray for you today that God shall speak peace to your weary soul, healing to your sick weak body, and keep you strong.
96. These flowers represent my love for you. I hope they will show you just how much I care about you! I will continue to pray for your speedy recovery. Get well soon!
Short Prayer for Healing and Recovery Of Family And Friends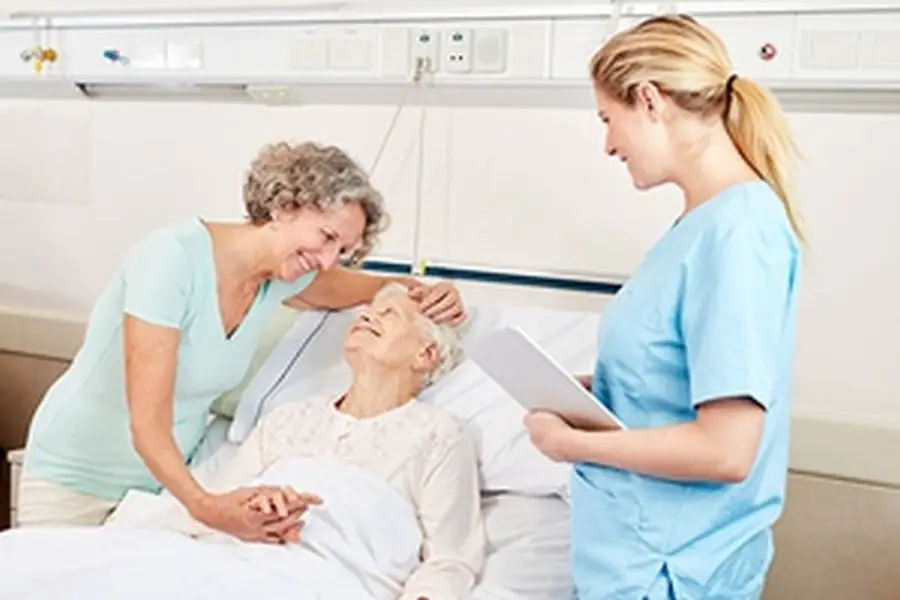 Sometimes when we get so busy at work, we really do not have the luxury of time to pray long prayers or pray for long. But as a person of faith, you want to pray for your health – maybe you are just recovering from a sickness – or that of a loved one. Here are some short prayers for healing and recovery that you can pray for yourself or a loved one in such moments.
97. Living God, I pray that you will comfort me in my suffering, lend skill to the hands of my healers, and bless the means used for my cure. Give me such confidence in the power of your grace, that even when I am afraid, I may put my whole trust in you; through our Savior Jesus Christ. Amen.
98. Lord Jesus Christ, be near me in my time of weakness and pain; sustain me by your grace, that my strength and courage may not fail; heal me for it is your will for me to be healthy, my Lord and my God. Amen.
99. Lord, look upon me with eyes of mercy. Let your healing hand rest upon me. May your life-giving powers flow into every part of my body and even into the depths of my soul, cleansing, purifying, restoring me to wholeness and strength for service in Your Kingdom. Amen.
100. Merciful Jesus, you are my guide, the joy of my heart, the author of my hope, and the object of my love. I come seeking refreshment and peace. Show me your mercy, relieve my fears and anxieties, and grant me a quiet mind and an expectant heart, that by the assurance of your presence I may learn to abide in you, who is my Lord and my God. Amen.
101. Lord, please heal my broken heart. I ask that you fill me with the peace and joy I know can only come from you during this hard time. Walk closely beside me during my journey to healing and recovery that I know is possible through your power alone. In Jesus' Name, Amen.
102. May you be wrapped up in God's love. Found deep in his everlasting wings. Carried and kept, safe and cherished. May the healing power of Christ breathe across your being now. Amen.
103. Heavenly Father, there is a pain implanted in my heart that doesn't seem to go away. Father, my tears long to see joy once again. Give me peace in my heart, please, I'm crying out to you. Amen.
104. The Lord who renewed the strength of the Israelites on their journey to the promised land shall renew your strength from above and you shall be made whole.
105. With hope, restoration is sure. The Lord will restore thee and you will extol His name.
106. He paid the price for your health, you are healed, arise, and start praising Him, for it is done. Glory!
107. I pray for a total recovery, I pray that by your power you will facilitate their healing process, I decree that the angel of healing will visit them on their sickbed today. I decree a speedy recovery upon their lives in the name of Jesus. Amen.
108. Almighty we come before you knowing that we are weak. It's not that we have not tried by our strength to live. Now we ask for healing and that you be our strength.
109. Dear God, you have promised to show mercy and answer those who call on you. Let your divine healing locate my friend.
110. Let your healing flow o lord, for you are the righteous God. It is well with you dear friend.
111. Today, I declare the healing power of God into your body. Receive strength and get well soon.
112. The bible says by his stripes, you are healed. I decree and declare that you are healed by his stripes and by His blood, Amen.
113. You're the God that healeth us. Let your name be made known. I pray in Jesus' name. Amen.
114. This day heaven shall listen to your heart prayers and cause His light to shine on your sick body. Quick recovery, lovely friend.
Prayer for Health and Wellness
We cannot serve God well with all our hearts, souls, and minds if our physical bodies are failing (Deuteronomy 11:13). Giving God our best includes giving him everything that is within us including our bodies. You don't have to be sick before you pray to God for health and wellness. God wants to heal you when you are sick but more importantly, he wants to keep you from falling sick.
Been aware of the words of encouragement for sick person that you can send to a sick loved one is good but I think knowing the prayers to pray so that they are always healthy is better.
Prayer for health and wellness makes you entrust to God your body, mind, and soul. Here are some prayers for health and wellness.
115. Lord, refresh and gladden my spirit. Please purify my heart. I lay all my affairs in Your hand. You alone are my guide and refuge in all things. I will no longer be sorrowful and grieved. Instead, I will be a happy and joyful being. I will no longer be full of anxiety, nor will I let trouble harass me when I am faced with trials. I will not dwell on the unpleasant things of life. I ask that You refresh my spirit, and fill me with Your unfailing love in all things. Amen.
116. Dear Father, thank you because you always answer me whenever I call upon you. I bow before you today seeking strength and wellbeing. I pray that you grant me the strength to power through my days and health, to last a lifetime. Amen.
117. Lord, I will not go sick neither will I tire, and throughout the days of my life, it is you that will be worshipped by me. I thank you for the blessings Oh Lord, and In Jesus Name I Pray, Amen.
118. Lord, grant me good health and heal my mind, body, and soul. Fill me with the strength to rejoice because of your ever-constant help.
119. As I bow my knees before you and bask in your love, I pray for "name". Father, be with him/her and grant him/her good health. Father, fill "name" with Your essence and no illness shall hurt him/her in Jesus Name.
120. Father, I ask that no matter where I go, and regardless of the circumstance, I have physical wellbeing by Your power. Keep me and give me a long life. Father, thank you for the miracles past, present, and future, in Jesus name I pray, Amen.
121. Lord above, You have cut down the different agents that would have harmed me and my loved ones. Now, I pray that you be my shield that'll protect me and my loved ones from all illnesses. This I ask in Jesus' name, Amen.
122. Heavenly Father, in reverence, I pray to you today with a request. God, I pray that You grant me good health and I will forever preach Your good deeds in my life. Amen.
123. Almighty God, You are my creator, my healer, and my provider. May you grant unto my body the strength and health that I need. Please make me physically fit that I may dwell in your house and serve you for the rest of my life. Amen.
124. Dear God, I am praying that you'll grant me good health and complete wellness. I entrust to you my entire body and life. In Jesus' name, I pray. Amen.
125. Lord, lift me up for your blessings today. I pray that you will bless me with strength and self-care today, tomorrow, and every day; that you will grace me with patience and wisdom. I pray that You will encourage me throughout the day to take the correct steps to walk proudly and behave well. In your name, I pray all these things, Amen.
126. Precious Holy Spirit, drive away from me all forms of sickness and disease. I ask that you restore strength to my body and joy to my spirit, so that in my renewed health, I may bless and serve you, now and forevermore. Amen.
Prayer for The Sick Bible Verse
For those who are sick and looking for the prayers to pray to be healed, the Bible should be at the top of your list. Prayer for the sick bible verses are promises of God for our health that we can pray for ourselves and our loved ones. Praying God's word back to him is the highest form of prayer.
There are a lot of scriptural prayers for the sick in the Bible but here are some that you can start with
127. Jeremiah 30:17 "I will restore your health, and I will heal your wounds,' declares the Lord."
128. Isaiah 38:16-17 "Lord, by such things men live; and my spirit finds life in them too. You restored me to health and let me live. Surely it was for my benefit that I suffered such anguish. In your love you kept me from the pit of destruction; you have put all my sins behind your back."
129. Jeremiah 33:6 "Nevertheless, I will bring health and healing to it; I will heal my people and will let them enjoy abundant peace and security."
130. 1 Corinthians 10:13 "No temptation has seized you except what is common to man. And God is faithful; he will not let you be tempted beyond what you can bear. But when you are tempted, he will also provide a way out so that you can stand up under it."
131. Psalms 107:19-21 "Then they cried to the LORD in their trouble, and he saved them from their distress. Then they cried to the LORD in their trouble, and he saved them from their distress. Then they cried to the LORD in their trouble, and he saved them from their distress."
132. Psalm 107:19 "Then they cried to the LORD in their trouble, and he saved them from their distress."
133. Psalm 107:19 "Then they cried to the LORD in their trouble, and he saved them from their distress."
134. Psalm 73:26 "My flesh and my heart may fail, but God is the strength of my heart and my portion forever."
135. Exodus 15:26 "He said, "If you listen carefully to the voice of the LORD your God and do what is right in his eyes, if you pay attention to his commands and keep all his decrees, I will not bring on you any of the diseases I brought on the Egyptians, for I am the LORD, who heals you."
136. Isaiah 40:29 "He gives strength to the weary and increases the power of the weak."
137. Psalm 91:15-16 "You will call upon me, and I will answer you; I will be with you in trouble, I will deliver you and honor you. With long life will I satisfy you and show you my salvation."
138. Luke 8:50 "Hearing this, Jesus said to Jairus, "Don't be afraid; just believe, and she will be healed."
139. James 5:14-15 "If any of you are sick, they should call for the elders of the church, and the elders should pray over them, anointing them with oil in the name of the Lord. Prayer that comes from faith will heal the sick, for the Lord will restore them to health. And if they have sinned, they will be forgiven."
140. Proverbs 17:22 "A cheerful heart is a good medicine, but a crushed spirit dries up the bones."
141. Psalm 146:8 "The LORD gives sight to the blind, the LORD lifts up those who are bowed down, the LORD loves the righteous."
142. Exodus 23:25 "Worship the LORD your God, and his blessing will be on your food and water. I will take away sickness from among you."
143. Isaiah 41:10 "So do not fear, for I am with you; do not be dismayed, for I am your God. I will strengthen you and help you; I will uphold you with my righteous right hand."
144. 3John 1:2 "Dear friend, I pray that you may enjoy good health and that all may go well with you, even as your soul is getting along well."
145. John 14:27 "Peace I leave with you; my peace I give you. I do not give to you as the world gives. Do not let your hearts be troubled and do not be afraid."
146. Matthew 11:28-30 "Come to me, all you who are weary and burdened, and I will give you rest. Take my yoke upon you and learn from me, for I am gentle and humble in heart, and you will find rest for your souls. For my yoke is easy and my burden is light."
147. Psalm 6:2 "Be merciful to me, LORD, for I am faint; O LORD, heal me, for my bones are in agony."
148. Isaiah 53:4-6 "Surely he took up our pain and bore our suffering, yet we considered him punished by God, stricken by him, and afflicted. But he was pierced for our transgressions, he was crushed for our iniquities; the punishment that brought us peace was on him, and by his wounds, we are healed. We all, like sheep, have gone astray, each of us has turned to our own way, and the Lord has laid on him the iniquity of us all."
149. Jeremiah 17:14 "Heal me, O LORD, and I will be healed; save me and I will be saved, for you are the one I praise."
150. Malachi 4:2 "But for you who revere my name, the sun of righteousness will rise with healing in its wings. And you will go out and leap like calves released from the stall."
151. John 14:13 "And whatsoever ye shall ask in my name, that will I do, that the Father may be glorified in the Son."
There you have it! 150 words of encouragement for sick person. Showing you care about a loved one that is sick shouldn't be difficult for you anymore. With these 150 words of encouragement for sick person, you now have before you what to say or send as a message to a sick person no matter the level of your relationship with the person.
Feel free to use any and if it is possible, kindly extend my heartfelt greetings to that special person.