150 Powerful Bible Verses to Memorize With Ease
Ever been intimidated by somebody in a Bible Study group who appeared to know all the Scriptures off-hand? You don't need to be. You too can quote the scriptures off-hand like they do, or even more than that person does. I have compiled 150 Powerful Bible verses to memorize with ease for you.
It's good to give people fish when they are in need. However, it's better to teach them how to catch fishes for themselves, so they wouldn't have to come begging everything. I am not leaving you with only bible verses to memorize, I'll also be dealing with how to memorize bible verses with ease. With that, you'll agree with me that this post is a 'total package'.
One of the ways to study the bible effectively is to have bible verses to memorize during your study time. This will help to retain the word of God in you. It is like having the word written in your heart; over time, you too can become a walking Bible.
The Word of God in your heart, like a sword, can be drawn out anytime, especially when going through difficult times to pave way for your victory. For this to be possible, you must learn how to memorize the bible and have bible verses in your memory.
These Bible verses to memorize will not only help you to assimilate the word of God but will also help you to communicate the word of God to others easily.
Let's get going.
How Do You Memorize Bible Verses Quickly And Perfectly?
I remember the days of Children Sunday School class where those who can recite the memory verse of the day would have a gift.
Every one of us wanted to know the bible verses to memorize and begin early enough, to have the gift. In times like that, like myself, the question was "How do you memorize Bible verses quickly?".
Everybody can memorize. Yes. I mean everybody have the capacity to memorize. This is proven by how easily you sang that song you heard at the mall hours after you left. This is because the brain has a magnetic property to retain information.
Although, It's understandable that we all have a different capacity as per memorizing things. Our style might be different a bit, but if we put our hearts to it, memorizing the scripture is not as difficult as it may seem to be.
Early enough in this post, I need you to know that Memorizing Bible verse is the same as memorizing any other writing document or song. The fact that you can sing that song is proof that you can memorize bible verses too.
How Do You Memorize Bible Verses Quickly?
• Pray About It.
Nothing is less important in the place of prayer. And God wants you to have results when you pray. God is concerned about every aspect of your life including what you consider as minute matters. The first thing to do when you have Bible verse to memorize is to pray about it. You'll be amazed at how God would help you to achieve your goal.
• Find A Place With Little or No Distraction
Being distracted would make it difficult to memorize Bible verses. If you have Bible verses to memorize, which you should have, pick a place where distraction is minimal. The less the distraction, the easier you'll be able to get things in there.
• Pick Relevant Bible Verses
It's much easier to memorize a Bible verse that is relevant to your life or what you're going through than to memorize Bible verses that are irrelevant to you and your situations. It is easier to memorize Bible verses on wisdom when you're in a situation where you need God's wisdom. I hope you got that?
• Start with Short Bible Verses
You probably have heard that a thousand miles begin with a step. The same is true for those Bible verses to memorize. The rule is to start with Short verses. Don't try to catch up with someone who is a pro at reciting memory verses. Simply mind your own business and grow at it gradually.
More so, don't start by trying to memorize a whole chapter at once. I'll advise you to begin by memorizing five to seven words or phrase-by-phrase. Then gradually move to the next phrase until you can recite the whole verse.
• Verbalize the Bible Verse to memorize
It has been observed that your mind receives more of what you say than what you only heard/ read without verbalizing. When you verbalize the Bible verses to memorize, you have a greater chance of memorizing them easily.
• Write It Down Several Times.
It's great to mutter Bible verses to memorize, but if you want to memorize it easily, you'll have to write it down many times. Writing helps to integrate what you're thinking into your memory so you can quickly recollect in the future.
The simple rule is: If you can read and write it down, you can memorize it.
• Paste it Where You'll See It
A stick note with your Bible verses to memorize placed where you can always see it helps to remind you of your goal to memorize those scriptures. You can paste it in your mirror, in front of your computer in the office, or even on your to-do-list.
• Repeat as Many Times as Possible
Practice makes perfect. As you constantly repeat your Bible verses to memorize, they gradually become part of you. The rule of repetition is used even in teaching, to make it stick more to the memory. The more you repeat, the better it sticks. Each time you repeat your memory verse, in words or written, the better it sticks. Again, I'll repeat, repeat as many times as possible.
• Use Your Memory Verses When and Where You Can
Whenever the opportunity to use your memory verses comes, do not hesitate to use them relevantly. Your memory verses could be used in prayer, or conversation with a friend. In fact, it could be used as you send a prayer text message to a friend. Be in the lookout for how to use your memory verses to further ingrate them into your mind.
Benefits of Memorizing The Scripture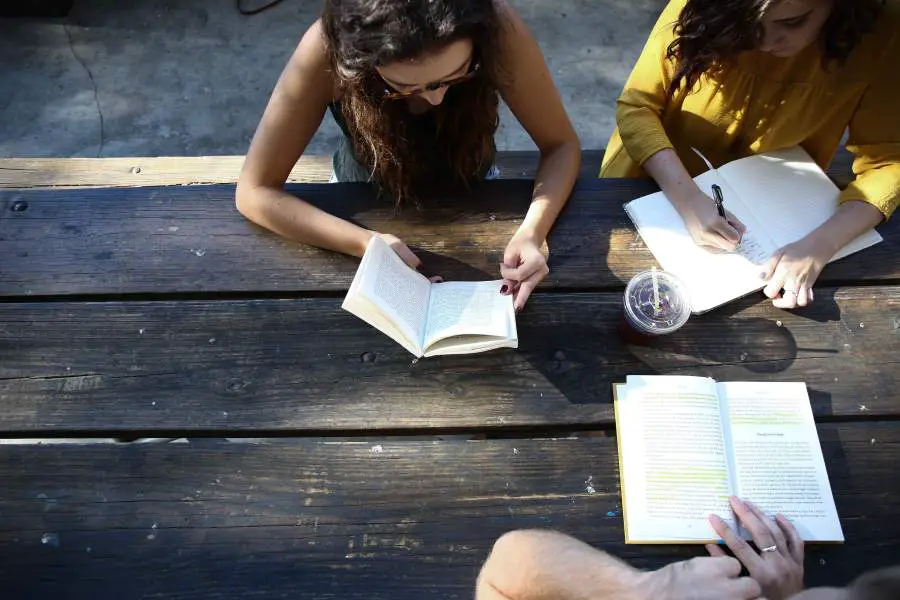 If you have read to this point, I believe you can't be asking "what's the use of all these Bible verses to memorize?" You are most probably aware of some benefits of memorizing the Scripture. In this section, I'll discuss some of these benefits.
From reading the bible for personal spiritual growth to studying the bible as a pastor, memorizing the scripture is of great benefit.
• Memory verses remind you of your position in Christ and also of your possession as a son of God.
• It reminds you of the promises of God, so you can claim them for your good when needed.
• Without memory verses, you may not be able to do scriptural faith confessions that enables you to lay hold of your possessions in God.
• Memorizing scriptures help you to conduct your; life according to the word of God. As you remember what the will of the lord is concerning a matter. David said your word have I kept in my heart so that I won't sin against you.
• Memory verses also help you to properly preach and teach the word of God.
Memory verses for you to memorize
Below are different segments of bible verses to memorize. Find the segment that appeals more to you and start memorizing the scripture with ease.
Bible Verses to Memorize About Prayer
The following Bible verses to memorize about prayer will help you to understand what the word of God says about prayer. Also to know 'what to pray' and 'how to pray'.
You may want to read my post on how to develop a consistent prayer life.
1. Matt 5:44 But I say unto you, Love your enemies, bless them that curse you, do good to them that…. you, and pray for them which despitefully use you, and persecute you;
2. Matt 6:5 "And when you pray, you shall not be like the hypocrites. For they love to pray standing in the synagogues and on the corners of the streets, that they may be seen by men.
3. Matt 6:6-7 But you, when you pray, go into your room, and when you have shut your door, pray to your Father who is in the secret place; and your Father who sees in secret will reward you openly.
4. Matt 6:9-13 In this manner, therefore, pray: Our Father in heaven, Hallowed be Your name. Your kingdom come. Your will be done On earth as it is in heaven. Give us this day our daily bread. And forgive us our debts, As we forgive our debtors. And do not lead us into temptation, But deliver us from the evil one. For Yours is the kingdom and the power and the glory forever. Amen.
5. Matt 26:41 Watch and pray, lest you enter into temptation. The spirit indeed is willing, but the flesh is weak."
6. Mark 11:24 Therefore I say to you, whatever things you ask when you pray, believe that you receive them, and you will have them.
7. Mark 11:25-26 "And whenever you stand praying, if you have anything against anyone, forgive him, that your Father in heaven may also forgive you your trespasses.
8. Mark 13:33 Take heed, watch and pray; for you do not know when the time is.
9. Luke 10:2 Then He said to them, "The harvest truly is great, but the laborers are few; therefore pray the Lord of the harvest to send out laborers into His harvest.
10. Luke 18:1 Then He spoke a parable to them, that men always ought to pray and not lose heart,
11. Luke 22:46 Then He said to them, "Why do you sleep? Rise and pray, lest you enter into temptation."
12. Rom. 8:26 Likewise the Spirit also helps in our weaknesses. For we do not know what we should pray for as we ought, but the Spirit Himself makes intercession for us with groanings which cannot be uttered.
13. 1 Cor. 14:14For if I pray in a tongue, my spirit prays, but my understanding is unfruitful.
14. 1 Cor. 14:15 What is the conclusion then? I will pray with the spirit, and I will also pray with the understanding. I will sing with the spirit, and I will also sing with the understanding.
15. 1 Thess. 5:17 pray without ceasing,
16. 1 Thess. 5:25 Brethren, pray for us.
17. 1 Tim. 2:8-9 I desire therefore that the men pray everywhere, lifting up holy hands, without wrath and doubting;
18. James 5:13 Is anyone among you suffering? Let him pray. Is anyone cheerful? Let him sing psalms.
19. James 5:14 Is anyone among you sick? Let him call for the elders of the church, and let them pray over him, anointing him with oil in the name of the Lord.
20. James 5:15-16 And the prayer of faith will save the sick, and the Lord will raise him up. And if he has committed sins, he will be forgiven.
21. James 5:16-17 Confess your trespasses to one another, and pray for one another, that you may be healed. The effective, fervent prayer of a righteous man avails much.
22. James 5:17-18 Elijah was a man with a nature like ours, and he prayed earnestly that it would not rain; and it did not rain on the land for three years and six months. And he prayed again, and the heaven gave rain, and the earth produced its fruit.
Bible Verses to Memorize About Healing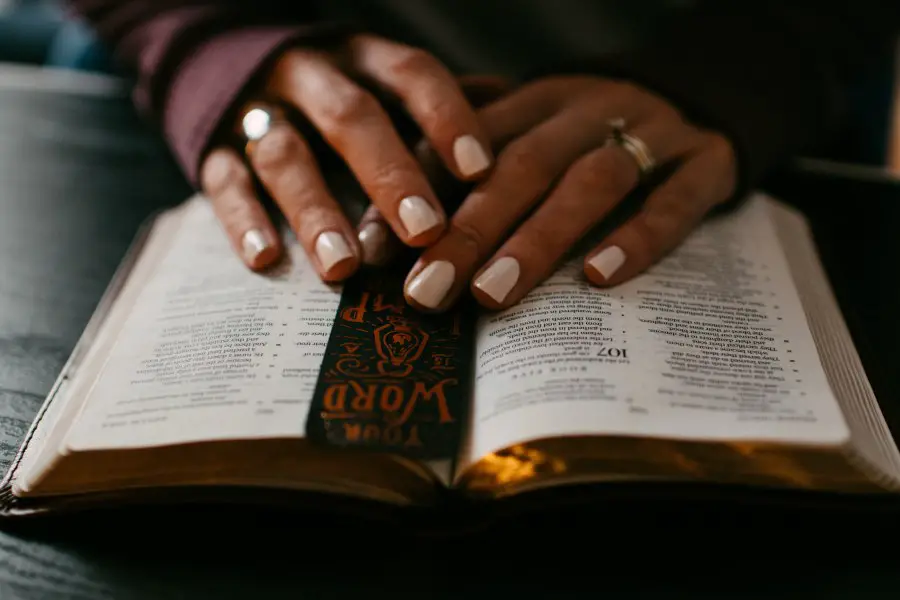 Bible verses to memorize about healing will help you to claim your healing and stay in sound health by the understanding that will come to you from them.
23. Deut 32:39 'Now see that I, even I, am He, And there is no God besides Me; I kill and I make alive; I wound and I heal; Nor is there any who can deliver from My hand.
24. Ps 6:2 Have mercy on me, O Lord, for I am weak; O Lord, heal me, for my bones are troubled.
25. Isa 58:8 Then your light shall break forth like the morning, Your healing shall spring forth speedily, And your righteousness shall go before you; The glory of the Lord shall be your rear guard.
26. Jer 17:14 Heal me, O Lord, and I shall be healed; Save me, and I shall be saved, For You are my praise.
27. Jer 30:17-18 For I will restore health to you and heal you of your wounds,' says the Lord, 'Because they called you an outcast saying: "This is Zion; No one seeks her."' "Thus says the Lord:
28. Jer 33:6 Behold, I will bring it health and healing; I will heal them and reveal to them the abundance of peace and truth.
29. Ezek 34:16 "I will seek what was lost and bring back what was driven away, bind up the broken and strengthen what was sick; but I will destroy the fat and the strong, and feed them in judgment."
30. Hos 6:1 Come, and let us return to the Lord; For He has torn, but He will heal us; He has stricken, but He will bind us up.
31. Matt 8:7 And Jesus said to him, "I will come and heal him." And when He had called His twelve disciples to Him, He gave them power over unclean spirits, to cast them out, and to heal all kinds of sickness and all kinds of disease.
32. Matt 8:16 When evening had come, they brought to Him many who were demon-possessed. And He cast out the spirits with a word, and healed all who were sick,
33. Matt 10:8 Heal the sick, cleanse the lepers, raise the dead, cast out demons. Freely you have received, freely give.
34. Mark 3:14-15 Then He appointed twelve, that they might be with Him and that He might send them out to preach, and to have power to heal sicknesses and to cast out demons:
35. Mark 1:34 Then He healed many who were sick with various diseases, and cast out many demons; and He did not allow the demons to speak, because they knew Him.
36. Luke 4:18 "The Spirit of the Lord is upon Me, Because He has anointed Me To preach the gospel to the poor; He has sent Me to heal the brokenhearted, To proclaim liberty to the captives And recovery of sight to the blind, To set at liberty those who are oppressed;
37. Luke 5:17 Now it happened on a certain day, as He was teaching, that there were Pharisees and teachers of the law sitting by, who had come out of every town of Galilee, Judea, and Jerusalem. And the power of the Lord was present to heal them.
38. Luke 9:2-3 He sent them to preach the kingdom of God and to heal the sick.
39. John 4:47-48 When he heard that Jesus had come out of Judea into Galilee, he went to Him and implored Him to come down and heal his son, for he was at the point of death.
40. Acts 4:29-30 Now, Lord, look on their threats, and grant to Your servants that with all boldness they may speak Your word, by stretching out Your hand to heal, and that signs and wonders may be done through the name of Your holy Servant Jesus."
41. James 5:14 Is anyone among you sick? Let him call for the elders of the church, and let them pray over him, anointing him with oil in the name of the Lord.
42. 3 John 2 Beloved, I pray that you may prosper in all things and be in health, just as your soul prospers.
Thanksgiving Bible Verses
It doesn't matter what you may be going through. Thanksgiving Bible verses will make you see reason why you should be grateful. This position of thanksgiving will help usher in your expectations. Benefits of Thanksgiving can not be over emphasized in the life of a believer.
43. 2 Sam. 22:50 Therefore I will give thanks to You, O Lord, among the Gentiles, And sing praises to Your name.
44. 1 Chron. 16:8 Oh, give thanks to the Lord! Call upon His name; Make known His deeds among the peoples!
45. 1 Chron. 16:34 Oh, give thanks to the Lord, for He is good! For His mercy endures forever.
46. Ps. 6:5 For in death there is no remembrance of You; In the grave who will give You thanks?
47. Ps. 18:49 Therefore I will give thanks to You, O Lord, among the Gentiles, And sing praises to Your name.
48. Ps. 30:12 To the end that my glory may sing praise to You and not be silent. O Lord my God, I will give thanks to You forever.
49. Ps. 35:18 I will give You thanks in the great assembly; I will praise You among many people.
50. Ps 75:1 We give thanks to You, O God, we give thanks! For Your wondrous works declare that Your name is near.
51. Ps 79:13 So we, Your people and sheep of Your pasture, Will give You thanks forever; We will show forth Your praise to all generations.
52. John 6:11 And Jesus took the loaves, and when He had given thanks He distributed them to the disciples, and the disciples to those sitting down; and likewise of the fish, as much as they wanted.
53. 1 Cor 15:57 But thanks be to God, who gives us the victory through our Lord Jesus Christ.
54. 2 Cor 2:14 Now thanks be to God who always leads us in triumph in Christ, and through us diffuses the fragrance of His knowledge in every place.
55. 2 Cor. 9:15 Thanks be to God for His indescribable gift!
56. Eph. 5:20 giving thanks always for all things to God the Father in the name of our Lord Jesus Christ,
57. Col. 3:17 And whatever you do in word or deed, do all in the name of the Lord Jesus, giving thanks to God the Father through Him.
58. 1 Thess. 5:18 in everything give thanks; for this is the will of God in Christ Jesus for you.
59. 1 Tim. 2:1 Therefore I exhort first of all that supplications, prayers, intercessions, and giving of thanks be made for all men,
60. Heb. 13:15 Therefore by Him let us continually offer the sacrifice of praise to God, that is, the fruit of our lips, giving thanks to His name.
61. Ps. 79:13 So we, Your people and sheep of Your pasture, Will give You thanks forever; We will show forth Your praise to all generations.
Bible Verses for Provision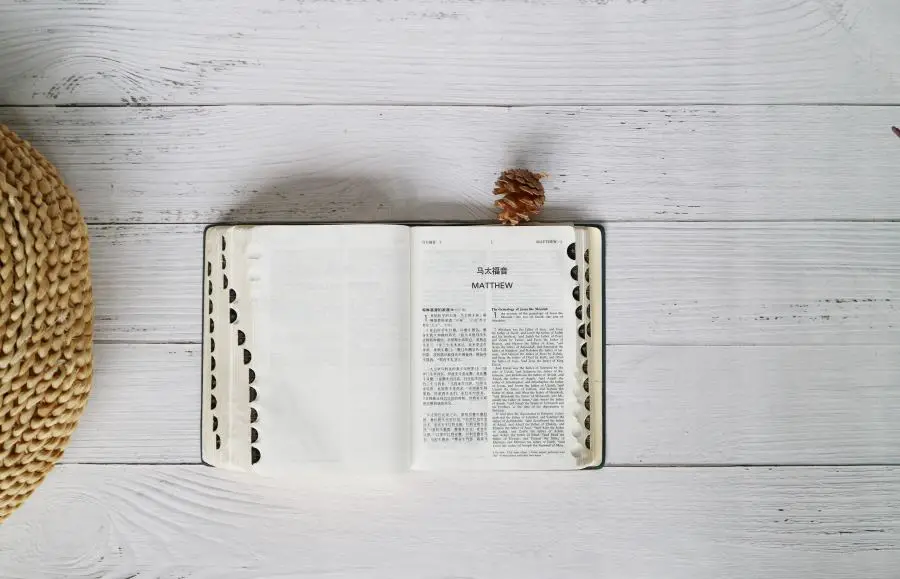 It is God's will for you to have abundance. Having these Bible verses for protection in your heart will bring you to the consciousness of God's will for provision.
62. Gen 27:28 Therefore may God give you Of the dew of heaven, Of the fatness of the earth, And plenty of grain and wine.
63. Deut 28:5 "Blessed shall be your basket and your kneading bowl.
64. Deut 28:8 "The Lord will command the blessing on you in your storehouses and in all to which you set your hand, and He will bless you in the land which the Lord your God is giving you.
65. Neh 9:20 You also gave Your good Spirit to instruct them, And did not withhold Your manna from their mouth, And gave them water for their thirst.
66. Neh 9:21 Forty years You sustained them in the wilderness; They lacked nothing;Their clothes did not wear out And their feet did not swell.
67. Job 38:41 Who provides food for the raven, When its young ones cry to God, And wander about for lack of food?
68. Ps 23:1The Lord is my shepherd; I shall not want.
69. Ps 34:10 The young lions lack and suffer hunger; But those who seek the Lord shall not lack any good thing.
70. Ps 37:25 I have been young, and now am old; Yet I have not seen the righteous forsaken, Nor his descendants begging bread.
71. Ps 121:1-2 I will lift up my eyes to the hills — From whence comes my help? My help comes from the Lord, Who made heaven and earth.
72. Ps 132:15 I will abundantly bless her provision; I will satisfy her poor with bread.
73. Joel 2:26 You shall eat in plenty and be satisfied, And praise the name of the Lord your God, Who has dealt wondrously with you; And My people shall never be put to shame.
74. Heb 13:5 Let your conduct be without covetousness; be content with such things as you have. For He Himself has said, "I will never leave you nor forsake you."
75. Luke 12:22 Then He said to His disciples, "Therefore I say to you, do not worry about your life, what you will eat; nor about the body, what you will put on.
76. Luke 12:24 Consider the ravens, for they neither sow nor reap, which have neither storehouse nor barn; and God feeds them. Of how much more value are you than the birds?
77. Luke 12:29-30 "And do not seek what you should eat or what you should drink, nor have an anxious mind. For all these things the nations of the world seek after, and your Father knows that you need these things.
78. Rom 8:32 He who did not spare His own Son, but delivered Him up for us all, how shall He not with Him also freely give us all things?
79. 2 Cor 9:8 And God is able to make all grace abound toward you, that you, always having all sufficiency in all things, may have an abundance for every good work.
80. Phil 4:6 Be anxious for nothing, but in everything by prayer and supplication, with thanksgiving, let your requests be made known to God;
81. Phil 4:19 And my God shall supply all your need according to His riches in glory by Christ Jesus.
Bible Verses to Memorize About Protection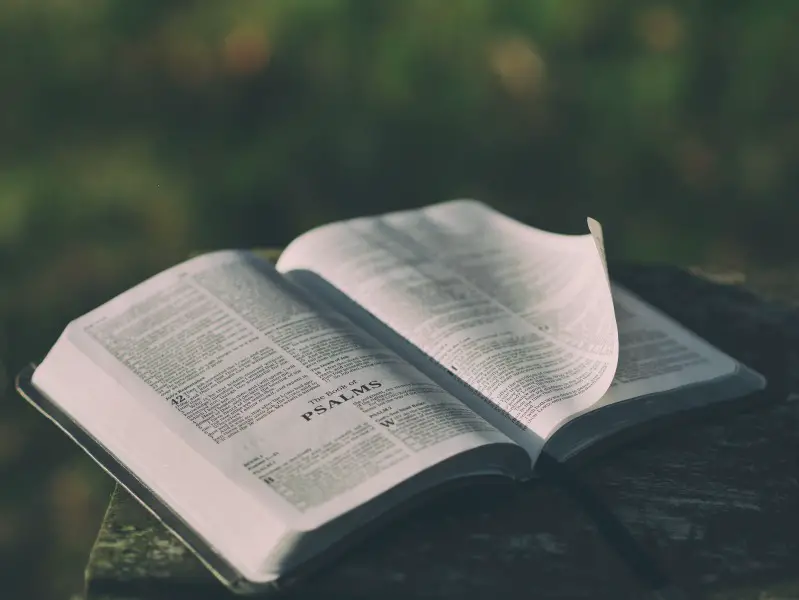 Who doesn't want to be protected? When you walk through the valley of the shadow of death, with these Bible verses for protection, you can be rest assured of God's protection over your life and all that are your's.
82. Ex 14:14 The Lord will fight for you, and you shall hold your peace."
83. Deut 28:7 "The Lord will cause your enemies who rise against you to be defeated before your face; they shall come out against you one way and flee before you seven ways.
84. Deut 31:6 Be strong and of good courage, do not fear nor be afraid of them; for the Lord your God, He is the One who goes with you. He will not leave you nor forsake you."
85. 2 Tim 1:7 For God has not given us a spirit of fear, but of power and of love and of a sound mind.
86. Isa 41:10 Fear not, for I am with you; Be not dismayed, for I am your God. I will strengthen you, Yes, I will help you, I will uphold you with My righteous right hand.'
87. Ps 23:4 Yea, though I walk through the valley of the shadow of death, I will fear no evil; For You are with me; Your rod and Your staff, they comfort me.
88. Ps 91:1 He who dwells in the secret place of the Most High Shall abide under the shadow of the Almighty.
89. Ps 91:7-8 A thousand may fall at your side, And ten thousand at your right hand; But it shall not come near you. Only with your eyes shall you look, And see the reward of the wicked.
90. Ps 91:9-12 Because you have made the Lord, who is my refuge, Even the Most High, your dwelling place, No evil shall befall you, Nor shall any plague come near your dwelling; For He shall give His angels charge over you, To keep you in all your ways. In their hands they shall bear you up, Lest you dash your foot against a stone
91. Ps 138:7 Though I walk in the midst of trouble, You will revive me; You will stretch out Your hand Against the wrath of my enemies, And Your right hand will save me.
92. Isa 54:17 No weapon formed against you shall prosper, And every tongue which rises against you in judgment You shall condemn. This is the heritage of the servants of the Lord, And their righteousness is from Me, "Says the Lord.
93. Heb 13:6 So we may boldly say: "The Lord is my helper; I will not fear. What can man do to me?"
94. Rom 8:31-32 What then shall we say to these things? If God is for us, who can be against us?
95. Ps 121:7-8 The Lord shall preserve you from all evil; He shall preserve your soul. The Lord shall preserve your going out and your coming in From this time forth, and even forevermore.
96. Ps 3:6-7 I will not be afraid of ten thousands of people Who have set themselves against me all around. Arise, O Lord; Save me, O my God! For You have struck all my enemies on the cheekbone; You have broken the teeth of the ungodly.
97. Ps 118:6 The Lord is on my side; I will not fear. What can man do to me?
98. Ps 118:10-12 All nations surrounded me, But in the name of the Lord I will destroy them. They surrounded me, Yes, they surrounded me; But in the name of the Lord I will destroy them. They surrounded me like bees; They were quenched like a fire of thorns; For in the name of the Lord I will destroy them.
99. Ps 118:17 I shall not die, but live, And declare the works of the Lord.
Wisdom Bible Verses
As we conduct our lives daily, God's wisdom is needed. Having these Wisdom Bible verses imprinted in your heart will remind you that Wisdom is the principal thing, and in all your getting, you'll seek to get understanding.
100. Prov 2:6 For the Lord gives wisdom; from His mouth come knowledge and understanding
101. Ps 90:12 So teach us to number our days, That we may gain a heart of wisdom.
103. Ps 111:10 The fear of the Lord is the beginning of wisdom; A good understanding have all those who do His commandments. His praise endures forever.
104. Prov 1:7 The fear of the Lord is the beginning of knowledge, But the unwise despise wisdom and instruction.
105. Prov 2:6 For the Lord gives wisdom; From His mouth come knowledge and understanding
106. Prov 3:13-14 Happy is the man who finds wisdom, And the man who gains understanding; For her proceeds are better than the profits of silver, And her gain than fine gold.
107. Prov 3:19 The Lord by wisdom founded the earth; By understanding He established the heavens;
108 Prov 4:5 Get wisdom! Get understanding! Do not forget, nor turn away from the words of my mouth.
109. Prov 4:7-8 Wisdom is the principal thing; Therefore get wisdom. And in all your getting, get understanding. Exalt her, and she will promote you; She will bring you honor, when you embrace her.
110. Prov 8:11 For wisdom is better than rubies, And all the things one may desire cannot be compared with her.
111. Prov 10:13 Wisdom is found on the lips of him who has understanding, But a rod is for the back of him who is devoid of understanding.
112. Prov 10:21 The lips of the righteous feed many, But the unwise die for lack of wisdom.
113. Prov 16:16 How much better to get wisdom than gold! And to get understanding is to be chosen rather than silver.
114. Prov 24:6 For by wise counsel you will wage your own war, And in a multitude of counselors there is safety.
115. 1 Cor 1:24-25 but to those who are called, both Jews and Greeks, Christ the power of God and the wisdom of God. Because the lowest wisdom of God is wiser than men, and the weakness of God is stronger than men.
116. 1 Cor 3:19 For the wisdom of this world is unwise with God. For it is written, "He catches the wise in their own craftiness"
117. Eph 5:15-16 See then that you walk circumspectly, not as unwise but as wise, redeeming the time, because the days are evil.
118. Col 3:16 Let the word of Christ dwell in you richly in all wisdom, teaching and admonishing one another in psalms and hymns and spiritual songs, singing with grace in your hearts to the Lord.
119. James 1:5 If any of you lacks wisdom, let him ask of God, who gives to all liberally and without reproach, and it will be given to him.
120. James 3:13 Who is wise and understanding among you? Let him show by good conduct that his works are done in the meekness of wisdom.
121. James 3:17 But the wisdom that is from above is first pure, then peaceable, gentle, willing to yield, full of mercy and good fruits, without partiality and without hypocrisy.
Bible Verses for Deliverance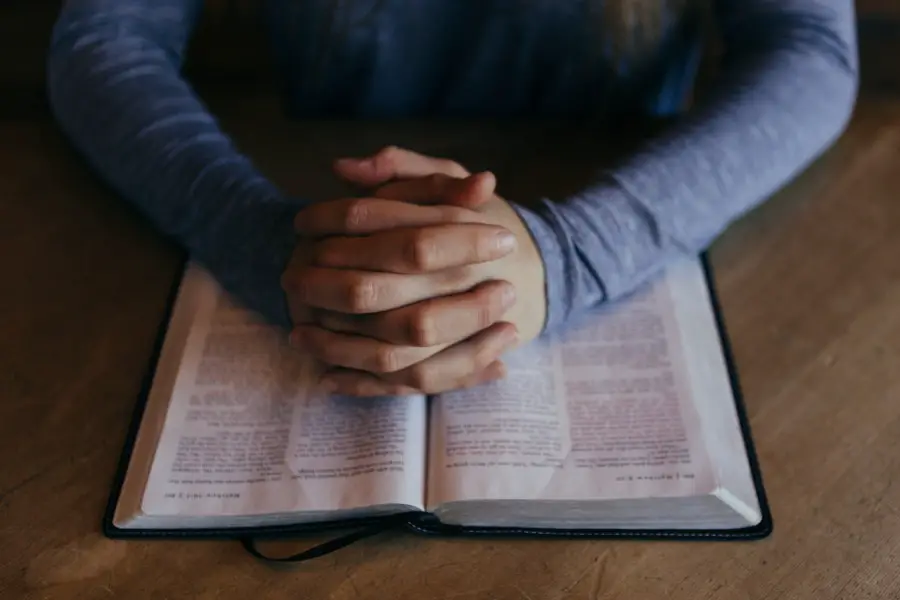 It is the will of God that we are made free. It is not only His will, it is also what he's made available for all who desire it. Bible verses for deliverance will cause you to seek freedom in every area of your life.
122. Job 5:19 He shall deliver you in six troubles, Yes, in seven no evil shall touch you.
123 Ps 6:4-5 Return, O Lord, deliver me! Oh, save me for Your mercies' sake! For in death there is no remembrance of You; In the grave who will give You thanks?
124 Ps 7:1-2 O Lord my God, in You I put my trust; Save me from all those who persecute me; And deliver me, Lest they tear me like a lion, Rending me in pieces, while there is none to deliver.
125 Ps 17:13 Arise, O Lord, Confront him, cast him down; Deliver my life from the wicked with Your sword,
126 Ps 22:20-21 Deliver Me from the sword, My precious life from the power of the dog. Save Me from the lion's mouth And from the horns of the wild oxen!
127 Ps 25:20 Keep my soul, and deliver me; Let me not be ashamed, for I put my trust in You.
128 Ps 31:2 Bow down Your ear to me, Deliver me speedily; Be my rock of refuge, A fortress of defense to save me.
129 Ps 31:15 My times are in Your hand; Deliver me from the hand of my enemies, And from those who persecute me.
130 Ps 37:40 And the Lord shall help them and deliver them; He shall deliver them from the wicked, And save them, Because they trust in Him.
131 Ps 41:1-2 Blessed is he who considers the poor; The Lord will deliver him in time of trouble. The Lord will preserve him and keep him alive, And he will be blessed on the earth; You will not deliver him to the will of his enemies.
132 Ps 50:15 Call upon Me in the day of trouble; I will deliver you, and you shall glorify Me."
133 Ps 59:2-4 Deliver me from the workers of iniquity, And save me from bloodthirsty men. For look, they lie in wait for my life; The mighty gather against me, Not for my transgression nor for my sin, O Lord. They run and prepare themselves through no fault of mine. Awake to help me, and behold!
134 Ps 72:12 For He will deliver the needy when he cries, The poor also, and him who has no helper.
135 Ps 91:3 Surely He shall deliver you from the snare of the fowler And from the perilous pestilence.
136 Ps 91:15-16 He shall call upon me, and I will answer him: I will be with him in trouble; I will deliver him, and honour him. With long life will I satisfy him, and shew him my salvation.
137 Ps 140:1-3 Deliver me, O Lord, from evil men; Preserve me from violent men, Who plan evil things in their hearts; They continually gather together for war. They sharpen their tongues like a serpent; The poison of asps is under their lips.
138 Dan 3:17-18 If that is the case, our God whom we serve is able to deliver us from the burning fiery furnace, and He will deliver us from your hand, O king.
139 Jer 15:21 "I will deliver you from the hand of the wicked, And I will redeem you from the grip of the terrible."
140 Jer 42:11 Do not be afraid of the king of Babylon, of whom you are afraid; do not be afraid of him,' says the Lord,'for I am with you, to save you and deliver you from his hand.
141 Jer 39:18 For I will surely deliver you, and you shall not fall by the sword; but your life shall be as a prize to you, because you have put your trust in Me," says the Lord.'"
142 Jer 39:17 But I will deliver you in that day," says the Lord, "and you shall not be given into the hand of the men of whom you are afraid.
143 Ezek 34:12 As a shepherd seeks out his flock on the day he is among his scattered sheep, so will I seek out My sheep and deliver them from all the places where they were scattered on a cloudy and dark day.
144 Acts 7:34 I have surely seen the oppression of My people who are in Egypt; I have heard their groaning and have come down to deliver them. And now come, I will send you to Egypt."'
145 Luke 4:18-19 "The Spirit of the Lord is upon Me, Because He has anointed Me To preach the gospel to the poor; He has sent Me to heal the brokenhearted, To proclaim liberty to the captives And recovery of sight to the blind, To set at liberty those who are oppressed; To proclaim the acceptable year of the Lord."
146 John 8:36 If the Son therefore shall make you free, ye shall be free indeed.
147 2 Cor 1:10 who delivered us from so great a death, and does deliver us; in whom we trust that He will still deliver us,
148 Gal 1:3-4 Grace to you and peace from God the Father and our Lord Jesus Christ, who gave Himself for our sins, that He might deliver us from this present evil age, according to the will of our God and Father,
149 2 Tim 4:18 And the Lord will deliver me from every evil work and preserve me for His heavenly kingdom. To Him be glory forever and ever. Amen!
150 2 Peter 2:9-10 then the Lord knows how to deliver the godly out of temptations and to reserve the unjust under punishment for the day of judgment,
Memorizing Bible verses is beyond an activity. It is a practice every believer should imbibe. Make it a goal that you would not only read the bible but that you would go further to study and memorize bible verses.
In the comment box, kindly drop a comment, a Bible verse you memorized, or Bible verses to memorize today. Also, do someone a favor by sharing this post.