125 Powerful Inspirational Words of Blessings, Prayers and Messages For Someone You Love
Being blessed is the desire of everyone; and this doesn't apply to finances alone, it cuts across every area of our lives. To be blessed means to prosper in all things and all ways. It means to live an enviable life of joy, peace, health, and wealth.
You already know that if we consistently confess a thing, it will soon become our reality. Therefore, it is necessary to always declare words of blessings and prayers to yourself and make it a daily habit in the form of positive affirmation, or what is referred to as positive confession.
While you should declare words of blessings to yourself daily, it is also a good idea to wish your family members, friends, and loved ones good things; and make them know how well you want them to prosper and flourish in every aspect of life through blessing quotes.
You never can tell how great this may resonate with the desires of their hearts, and how much inspiration they may draw from every word of blessing sent to them.
We already got them prepared for you. All you have to do is read through and choose whichever gives words to the desires of your heart.
Any of these all-purpose words of blessings, prayer, or inspirational quotes can be used as text messages, inspirational wordings for a card, or even sent across through a social media platform. In whatever way you've chosen to use these words of prayers; one thing is sure—the receiver is blessed.
Related Post: Prayer for Family and Friends
Words of Prayers and Blessings from the Bible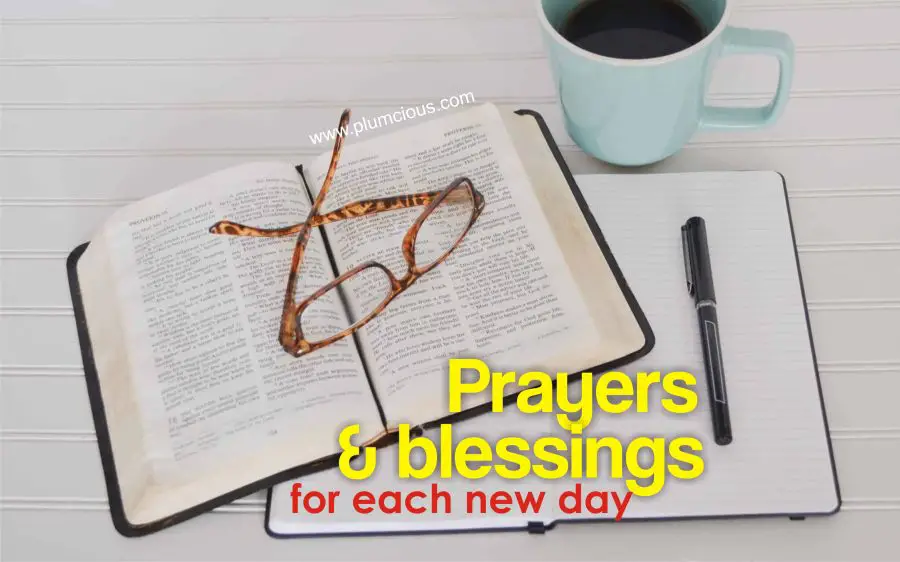 Blessings are highly valued especially when it is from God Almighty. We know God is sovereign, and His words are supreme and final. None of His words will come back to him void, so we can count on them to accomplish what they are meant to achieve. So, sending words of blessing to anyone is declaring the authority of God over them.
Pour out your heart on those you hold dear to your heart, with these blessings from the bible readily made available for you alongside the verses for authentication. Remind your loved ones again that you care about them with these great words of blessings from different parts of the bible.
1. Beloved I wish above all things that you should prosper and be in good health, even as your soul prospers. 3 John1:2 (KJV)
2. The Lord God will set you on high above all nations of the earth, as you listen to his commandments which he commands you this day. Deuteronomy 28:1
3. Every man also to whom God hath given riches and wealth, and he has given power to eat thereof, and to take his portion. To rejoice in his labour, this is the gift of God. Ecclesiastes 5:19(KJV)
4. Blessed be the man that put his trust in the Lord, and whose hope the Lord is. For he shall be like as a tree planted by the waters, and that spreads out her roots by the river, and shall not see when heat comes, but its leaves shall be green always. Jeremiah 17:7-8(KJV)
5. Oh! taste and see that the Lord is good, blessed is the man who trusts and take refuge in him. Psalm 34:8 (NIV)
6. You will keep him in perfect peace. whose mind is stayed on you because he trust in you. Trust in the Lord forever. For he is your everlasting strength. Isaiah 26:3-4(KJV)
7. All these blessings shall come on you, and overtake you, if you shall listen unto the voice of the Lord your God. Deuteronomy 26:2
8. See, I will bring it health and cure, and I will cure them, and will reveal unto them the abundance of peace and truth. Jeremiah 33:6(KJV)
9. I will multiply your descendants so they will be as numerous as the stars in the heavens, and I will give them all these countries. Through your descendants all the nations of the earth shall be blessed. Genesis 26:6
10. I will rebuke the devourer for your sakes and he shall not destroy the fruits of your ground neither shall your vine drop its fruit before the time in the field, says the Lord. Malachi 3:11
11. But unto him that fear my name shall the sun of righteousness arise with healing in his wings, and you shall go forth, and grow up as calves of the stall. Malachi 4:2
12. See, I will send an angel before you, to keep you in the way and to bring you into the place which I have promised you. Exodus 23:20
13. You will show me the path of life, in your presence is fullness of joy, and in your right hand there are pleasures for evermore. Psalm 16:11
14. He brought me up also out of a horrible pit, out of the miry clay and set my feet upon a rock and established my goings. Psalm 40:2
15. Blessed are those whose iniquities are forgiven and whose sins are covered. Blessed is the man to whom the Lord will not impute sin. Romans 4:6-7
16. For he shall not much remember the days of his life, because God answered him in the joy of his heart. Ecclesiastes 5:20
17. When wisdom enters into your heart, and knowledge is pleasant unto your soul. Discretion shall preserve you and understanding will keep you. Proverbs 2:10-11
18. There is therefore now no condemnation to them which are in Christ Jesus, who walked not after the flesh but after the spirit. Romans 8:1
19. My son, forget not my law, but let your heart keep my commandments. For length of days and long life and peace, shall they add to you. Proverbs 3:1-2
20. The Lord bless you and keep you. The Lord lift up his countenance upon you, and give you peace. Numbers 6:24,26
Related Post: Scriptural Encouragement for Hard Times
Words of Blessings to Someone Special
A simple 'may God bless you' message can make loved ones positive again, and face the day with an expectation of positive great happenings.
A prayer made with the name of God attached to it is usually seen to be sincere and very spiritual. A message like this is never taken lightly when they come in form of positive words of blessings to someone special, in the name of God. People cherish them so much and they are always taken seriously because it has to do with getting God involved in the affairs of men.
Any of these words of prayers and blessings messages may be that important thing your loved one would need to be strong to go through challenges of life, the encouragement to pass that exam, or the word needed to boost his/her faith in God again. So, use them bountifully.
21. May your day be blessed today as you rise to go about your business. May your endeavors be favored as God's face shines upon you. Your steps shall be guarded by him alone, and your lot shall be enviable.
22. May the blessings of our God almighty keep you strong in your inner man. May you continue to have the peace of God that is beyond human understanding in all your encounters.
23. You have been called into royalty, and God is too faithful to fail you now. Be filled with confidence and give yourself an understanding of his words. You will never be put to shame because you are blessed and no man can curse you.
24. The blessings of God that make one rich without sorrow will be your portion this season. Hold on; your help is on the way. Your next level will be better than what you have ever known in life. May God bless you.
25. May the Lord bless you with early satisfaction. May you be blessed with all happiness and joy and may your days be long on earth with good health. Remain in the shadow of His wings. Enjoy.
26. May God bless you and establish your feet in the land of the living. May God bless you with Kindness and beauty. And may the overflowing spring of God's fountain of blessings locate your dwellings this day, and forever in Jesus' name, Amen.
27. You are destined to win as a child of God. The goodness of God will make your life a shining star for others among your contemporaries. The blessings of God will distinguish you.
28. God's touch of grace will give you a place among the men with an uncommon status. You will not stand before mean men. The glory of God will cause you to shine forth like the star that you are. Rejoice!
29. Be happy and stay focused, my love. Do not give in to worry and anxiety. May God bless your little beginning. Go and flourish.
30. Faith comes by hearing the word of God, the blessings you need are all wrapped up in that word. I see you succeeding than anticipated. God bless you, my dear.
31. My prayer for you today, and always is that the help you need to climb the ladder of greatness will meet you at the very moment you need it. May you excel with overwhelming blessings in Jesus' name. Amen.
32. May the love of God draw you closer daily to your destiny helpers. I wish you joy, peace, grace, and favor in your new level of life. May God bless you richly.
33. I wish you good health always and may you prosper in the works of your hand, your generation will call you blessed. The anointing of God will distinguish you and crown all your efforts with success all the way. My blessings are with you every day.
34. Whosoever God blesses is blessed, nothing can be an obstacle to you in this life. Stay put in serving God, he will never allow you to be ashamed. He said He will never leave you nor forsake you. You are a blessing to us all, my dear.
35. I prayed for you today; I asked God to bless you, to keep you safe, to favor you more, to strengthen you, and to see you through this rough time of your life. I can hear you say, Amen.
36. As you rise this morning in prayers before the Lord, may you find grace, and may the face of God shine upon you. You will meet with good fortune, people will desire to be like you because of the glory of God radiating all over you.
37. The Brightness of the day will bring you every good thing of life you have ever wished for. Keep basking in the euphoria of his joy and the avalanche of his love. God has chosen to bless you today, my dear.
38. The Lord has promised to prepare for you a table in the presence of your enemy, so do not be afraid, because your new feat was orchestrated by him alone. I pray for more of God's blessings upon your life.
39. Your destiny was divinely planned. Your experiences were ordered by God himself. Do not think that you are alone in this world. May the blessings of God bring you an insightful revelation. Stay blessed.
40. I see grace speaking for you, I see divine favor working for you, and I see God fighting in your battle. Your blessings will come in double folds. God is just too faithful to disappoint you.
Related Post: Powerful Text Messages of Blessings
Blessing Messages for Birthday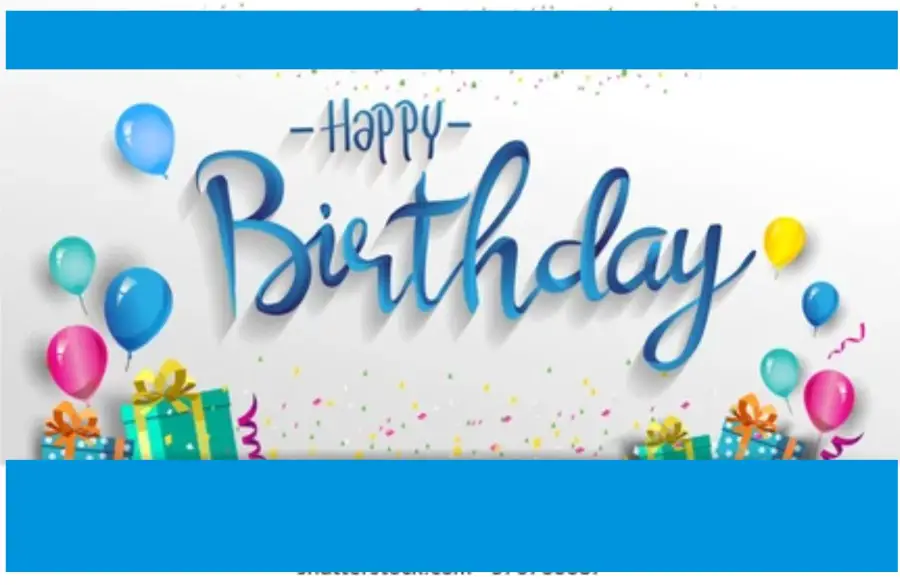 We all love celebration and importantly, we love to be celebrated. Birthday is one of the celebrations we enjoy doing annually as we increase in years. At a time like this, we love to hear from our close relatives and loved ones and have them share some lovely blessing messages for birthdays with us.
Often, words of blessings may be all we need to make our birthday celebration memorable; especially when they come in alignment with our expectations for the coming year. That blessing in message format may create that sense of belonging and love.
41. Hi, I just realized you have become this old. You have been a strong pillar for me all these years. Thank God we have each other, what a wonderful birthday, ever. Happy Birthday, my Love.
42. May your birthday be colorful, and be filled with every good thing of life. Do have the warmest birthday you have ever dreamed of.
43. Happy Birthday wonderful one, you are a personality to reckon with, may your new age be filled with joy and laughter. You're celebrated, now and always.
44. I celebrate with you as you turn +1 today. Words are so few to describe your kind nature. We are not celebrating your new age but an enigma, you have been a gift to humanity. May God bless your new age.
45. Your new age will bring you uncountable blessings and greater achievements in life. I wish you love and peace as you step into another level of life. Happy Birthday.
46. Birthday comes with a blessing, may you be filled with God's majesty and splendor. May the goodness of God continue to make you an instrument of grace. Have a blissful birthday.
47. I wish you more of God's power of elevation on this special day. Your birthday will bring you better inspirational ideas that will keep you flying on a higher pedestal. HBD sunshine.
48. As the candlelight will be shining on your birthday cake today so shall your life shine forth from level to level. You will not die before your time. The presence of God will continue to lead you on the right path of life.
49. I Am blessed to have you around me always, it is a thing of joy to celebrate your birthday with you today. I wish you God's best package of success. May you remain enveloped with his love. HBD
50. As you wake up with an alerting noise of 'happy birthday' so shall the angels of God surround you with mercy, joy, love, and peace. Count your blessings name them one by one you will see that your achievements are far greater than your pitfalls. Happy birthday, dearest.
51. Just want to send you this heartfelt message on your birthday, your faith has been an inspiration to many like us. We are usually encouraged by the good works we see you do. Continue to be a blessing, sir.
52. Happy birthday, God will elevate you in due time, your days will be multiplied; these are my prayers for you in Jesus' name, Amen.
53. The most special gift today is you. Blessings rest on you and your faith in God guides your heart all year. Keep growing in God's wisdom and understanding. Happy birthday.
54. As God chose the Israelites, so also He has chosen you. Your life has become a source of motivation for many. I wish you an all-round increase; not just only in age. Do have a smashing birthday celebration.
55. May God enlarge your territory and embarrass you with surprises on this auspicious day of your life, because your love for him is second to none. Enjoy fresher days ahead. God never abandons His people.
56. You are wonderful and fearfully made by God, I wish you all the best of life because you deserve them. Have the sweetest birthday as always.
57. Birthdays remind us how old we have become, but in your case, it will remind you how faithful God has been despite your inadequacies. Wishing you God's mercies always in your new age.
58. May the joy of the Lord fill your heart as you become a year older. The goodness of God will become part of your life in a different dimension. You are about to experience him from another perspective because he loves you. Happy born day.
59. Your new year will bring you a basket full of blessings, a fruitful vineyard, and prosperous endeavors. May your strength grow stronger like that of Caleb, and may your joints never be feeble. God bless your new age.
60. Age gracefully, like Solomon your wisdom will bring Kings and Queens to your rising. The glory of God that will shine on you henceforth will attract men of great caliber.
Related Post: Sweet Birthday Messages for Loved Ones
May God Bless You Quotes
Quotes can be remarkably short and simple, yet very powerful. May God bless you quotes are more like spiritual expressions that help people that are dear to your heart catch a quick glimpse of your sweet thoughts about them. They are a collection of the piece put together for you to reflect on and probably for a daily repetition as faith confession. It is said, that if you believe it, you'll achieve it.
These quotes can be used constantly to help reshape your reasoning and redirect your perspective positively. So, help that friend, to do the same. Beautify the life of your children, life partner, colleagues, family members, or even your parents with these amazing quotes of blessings.
61. You will not sink in your time of trials; neither will you give up amid the storm. May God bless and keep you in safety always.
62. God will turn your sorrow into joy. Every challenge, problem, and obstacle around you shall utterly be destroyed and melt away in Jesus' name. Amen
63. Your days on earth are blessed with favor and grace. You will never work like an elephant and eat like an ant. Your blessings will know no limitations.
64. May God bless the labor of your hands. God almighty will satisfy you with long life and make you exceedingly great.
65. As you step out today for all your endeavors, beloved, you will not be stranded on the path of life. God will give you early satisfaction.
66. God will always make provision for your daily needs. Every power that stands against you will fall for your sake. Stay blessed, always.
67. The Lord Almighty will hand over all the good fortunes left in this season to you. You are the extension of God's mercy and his blessings will always distinguish you.
68. You were created by God. You were formed by him. Fear not; For God has redeemed you and he has called you by your name because you are His. These words will be effective in your life always.
69. You are unstoppable and untouchable. Nothing shall take away your joy, child of God. Enjoy the goodness of God always.
70. The path of the righteous man is ordered by God. You will flourish in God's manifold grace. You will expand to the right and the left. Favor will forever be your companion.
71. God, the father will never be tired of helping you. The Lord will always send you marvelous help. You will continually enjoy the privileges of being the beloved of God.
72. The remaining days of your life will be decorated with the goodness that emanates from God's presence. May the fragrance of God's presence give you extraordinary experiences.
73. As Jesus is an example for the Christians so you shall be an example for others. Uncommon favor will locate you and you will create a niche for yourselves beyond your expectations.
74. You will constantly receive strength from your source of being, you will not lack in excellence and wisdom to accomplish anything that your peers and superiors found impossible.
75. Today and beyond, you shall be a reference point of the grace of God, and envy to many. God shall make you a blessing to the world for his own sake.
Related Post: Biblical Prophetic Declarations
May God Bless You with all the Happiness and Success
It always feels good to share in someone's happiness and success story with some soothing messages of blessings. Such messages can be helpful for special occasions or celebrations and even when a relative is going through rough times or struggling to achieve a particular level in life. Special blessings like these are provided readily to help you express your timely support.
Having it in mind that you are behind the scene can bring that expected change of facial expression with the thought that somebody cares. Take advantage of these words of blessing, and show that you truly care.
76. All your desires will be fulfilled, all your projects will succeed, and the works of your hand will prosper. Every moment will bring an addition to your life and every week will bring you happiness.
77. God will keep you going higher and marching forward even when you thought of giving up. May every supply you will need be readily available for you. May your joy be full.
78. Everything faith can do will be done in your life. The pot of grace that you are feeding on will not lack food, and the benefits you are enjoying from God Almighty will not stop.
79. You will not drop from whatsoever height you have attained in life, you shall continue to soar, even higher than the heights of an eagle.
80. Great grace, success, and God's mercy shall overshadow you. Happiness shall be a daily lifestyle for you. With good health shall God satisfy you and show you his salvation. Happy lovely day.
81. The blessings of this month will not be limited to you in the morning, afternoon, or evening time only, but in every moment of your life. You will have reasons to smile, rejoice, and praise God. Happy new day!
82. As you experience the dawn of a new day with the word 'Good Morning' the Lord will make it truly good for your sake because he delights in you.
83. Nothing will break your heart and cause you to mourn. All that you have achieved shall be preserved. God will shield you from every snare. He will turn your hope into reality and beautify you with good health.
84. Your dreams will not be punctured or shattered, your progress will not be stopped and your promotion will never be denied. May God gives you a new song to sing and a new dance to dance.
85. Today is unique for you; your heavenly Father, the provider, will make your numerous needs available to you at every point of your desire. Be merry, your good days are here.
86. It is a great day for you. Go in peace and may the hand of God Almighty rest mightily upon you. You are meant to flourish. The Spirit of the Lord will perfect all that concerns you this day and forever.
87. May God respond speedily to your prayers and supplications. Your feet shall be ordered by the Lord towards greatness, and anything your hands touches shall be blessed. Have a wonderful day.
88. Hello dear, it is my desire today that God's mercy, favor, blessing, breakthrough, and other things that will make your life easy and sweet, locate you wherever you are. May you succeed in that project.
89. My beloved with pleasure I ask that the host of heaven will grant you the capacity to operate at the higher levels of positive impact. Have a blessed day.
90. Help will come unto you from far and near without limitations. Your movements today will be full of grace, favor, and accomplishments.
91. The Lord will take away the burdens you cannot bear and wipe the tears you cannot hold back. He will give you love that surpasses knowledge and joy that is unspeakable. Have a lovely day.
Related Post: Bedtime Blessings Quotes
May God Bless You with Good Health, Happiness and Prosperity
In situations when you lack words to express yourself in text messages for moments to exchange creative and articulated pleasantries or during emotional challenges for relief of anxiety and reassurance, to bring hope again to loved ones in despair. I want to introduce you to these inspiring and motivational words of blessings.
May God bless you message comes in form of wishes voiced out as text messages. They are just perfect to make your intentions known. Bless that important one with your great wishes.
92. It shall be well with you and your household. Everywhere you go you shall be like moonlight that can never be hidden. Your journey to success will not lack God's direction.
93. May you be fully protected from every kind of sickness. May your glory be truly restored. From now onward, heaven will consolidate your struggles. May your work gain God's mandate to be blessed abundantly in Jesus' name.
94. You shall not labor in vain. You will prosper in whatever you do. Your ordained blessings of life shall not be denied you. Have a great day ahead.
95. The divine purpose for your existence will surely be accomplished. I pray that God should spear your life and hide you from all evils. You will experience wonders without numbers and progress without problems.
96. May the grace of God be sufficient for you, and may his strength be made perfect in your weakness. Grace will help you to function without struggle. Your spring of success will never grow dry.
97. Your strength will grow stronger and may your body be healthy always. Your faith will never fail, and your joy will know no bounds. Grace will never be scarce for you and your prosperity will never be denied you.
98. I decree that your stream of bitterness should dry up. The scourge of affliction shall be terminated in your life. Rivers of success will spring forth from your life. Your Hopeless situation will be turned around for good.
99. May God bless you and level every mountain of lack in your life. May you experience joy unlimited. You are a peculiar breed, created for his pleasure.
100. Doors will open for you. Miracles and testimonies will spring up from your endeavors and you will succeed in all your ventures. The sky is your starting point.
101. This year, you will not suffer loss. You will not lose your health to a strange illness. You will not lose joy to sorrow, and you shall not meet with failure in any transactions.
102. As Noah was singled out for favor, so God will single you and your family out for safety and increase. You will experience expansion in all your endeavors. Your best is yet to come!
103. You will walk on the corridor of prosperity. Your inheritance will never be possessed by a stranger. Gold and silver will never lack in your dwelling. You are a blessing indeed.
104. Your head has been anointed to be great, the word of God will be health unto your navel and marrow to your bones. Your bans will be full and your increase will surprise many as you continue your show of love in giving.
105. May you be sustained in health, and may your treasure expand beyond boundaries; because you have delighted yourself with the things of God, may you be multiplied, and may your days be fulfilled.
Related Post: Gratitude Quotes for Friends
Blessings Messages for Friends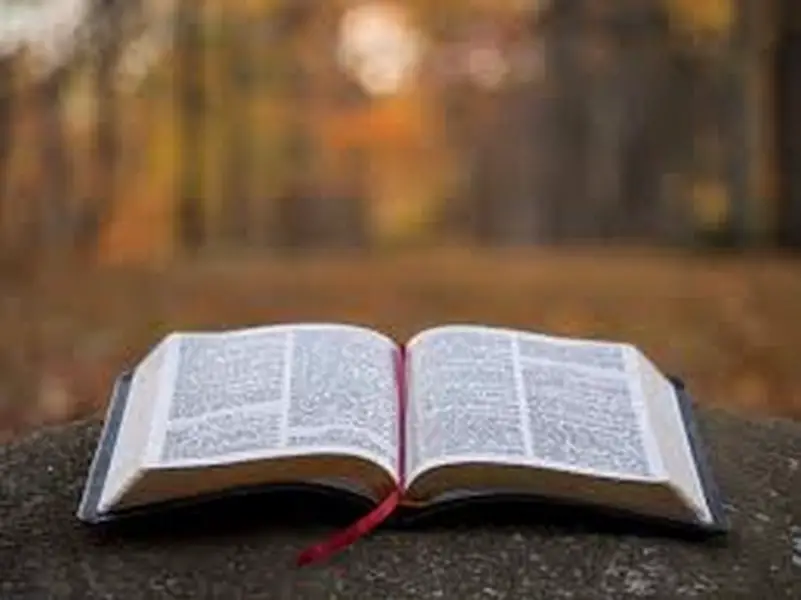 Any of these words of blessing for friends can be sent to that fellow; no matter the level of relationship you share. Make your love known with these spiritual blessings messages for friends.
106. Dear friend, may you increase and abound in grace. God will make a way for you even in the hopeless wilderness of life, and mountains before you shall be leveled. Remain blessed.
107. Blessed is the man that fears the Lord and walks in his ways. You shall eat the labor of your hands. God will make you great and make you a blessing to many.
108. The power of seed has nothing to do with his size. I pray that every small effort you make this year and this month shall yield multiple results of blessings. Amen.
109. This is my prayer for you this day; may God bless you're going out and coming in. The Lord shall prosper your endeavor. May God beautify your life and keep you happy always.
110. A prayer for my friend: The Lord will never allow you to face rejection in place of acceptance. Instead of failure, success will be your portion; you will overwhelmingly experience joy; and may the Lord clothe you with honor.
111. Dear friend, your path will forever be led by God in righteousness. The anointing of his oil of gladness will continue to rest on you and cause you to be blessed exceedingly. May you never be humiliated in life. Amen.
112. The path of the just are ordered by God; this is your lot from today, friend. May your endeavors experience an extraordinary touch. And may you have a change of story filled with the evident glory of God.
113. May every morning greet you with the newness of life. The brightness of every day brings you goodness. Your ban will know no lack. And you will never live a beggarly. May God richly bless you. Remain blessed, my friend.
114. This is my declaration unto you today: you shall be fruitful in all ways and all things. You shall flourish and grow beyond expectations. Through you, the glory of God will shine forth. You shall be blessed in all areas of life. Amen.
115. You will be greatly known among great men. The Lord will continue to shine his light on your way, and you will never have to walk in darkness again. Remain blessed, bosom friend.
116. I decree unto you today that you will be established in favor. The excellent spirit of God will give you a royal class just like Daniel. Greatness will set you apart from your equals. Mercy will differentiate you as you remain a shining light for others.
117. I pray for you today that God will bless you, direct you, protect you, sustain you and give you peace, joy, and love by all means. As the darkness of the night change into a delightful sunrise so shall God shower you with great favor that will lead you through a pathway of success.
118. The ocean of life most times is meant to swallow us up and cause us to grieve, but in your case, you will come out strong and become a blessing to your generation. You are blessed among your equals in Jesus' name, Amen.
119. May you be wrapped in God's grace and covered in his gentle wings so that no evil will befall you and your household. The eyes of God will keep you in safety always and his angel will continually guide you through every tough decision you make right now.
120. Blessings wrapped with love and grace crafted with mercy are your portion. May your faith in God be strengthened as you find peace in every word of God you hear and listen to. Your tough times are over in Jesus' name, Amen.
121. God will be your solid rock. You will not be shaken in any uncertain situation. You will be like a tree planted by the riverbank, you will continue to flourish in all ramifications. You are the apple of God's eye.
122. When the light comes, darkness gives way; so shall the glory of God in your life be seen without obstruction. You will be great spiritually, financially, and materially. You'll testify.
123. I bless you today, the Lord will support and guide you diligently in all your ways. You will enjoy the faithfulness of God in every step of life. You will be celebrated by many.
124. When the Lord turns the captivity of His people, it was like a dream; so shall you testify in your time. Your mockers will be the carriers of your testimonies. Soon you will return with your bountiful harvest. Your season of greatness has come. Congratulations!
125. My friend, may you never be confused or lose focus in life. Your blessings will never elude you. Surely, your destiny will be perfected by his grace. God will answer you speedily. Don't be scared, God is concerned about you, and He's working for your good.
2 Corinthians 9:8 says, "And God is able to make all grace abound to you, so that in all things, at all times, having all that you need, you will abound in every good work." This is the will of God for you, and God's words of blessing towards you and your loved ones.
Remain blessed, bountifully!