100 Short But Powerful Prayer for My Family Friends and Loved Ones
Everything in our lives needs prayer. Even when things are going rosy and swiftly, for us, our families and loved one; prayer is needed to guard it from the negative influence of the enemy.
Prayer is an important factor for us to be established, and to enjoy what God has prepared for us. In this light, it is very important that we include everything that is ours into prayers of which family, friends and loved ones must be included. Therefore, I ought to constantly raise prayers for my families friends and loved ones.
Each and every one of us belongs to a family and have acquaintances. These we need at one point or the other in our lives. We therefore also have to do our bit by praying for them.
Prayers go a long way, having effects not just in the present but also in the future. The word of God even encourages that we pray without ceasing.
It stands out in the bible that; "The effectual fervent prayer of the righteous man avails much". Standing in the gap of prayer for my family, friends and loved ones is definitely not a waste of time but it's going to pay off in the long run.
Therefore, I have prepared quite a number of biblically established prayer points to help you in praying for those you call "yours". Each section of these 100 short prayers contain edifying prayer points for you, family, friends, and loved ones.
Powerful Prayer of Thanks for Friends and Families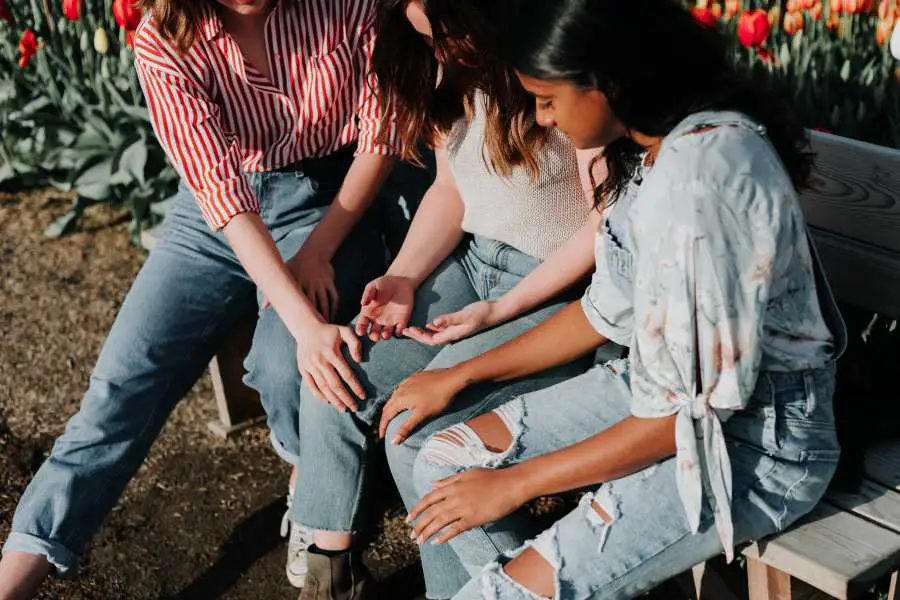 The Bible encourages us "that with prayer and thanksgiving, let your request be made known to God" In other words, our petitions should be accompanied with thanksgiving unto God. In this light, this category is filled with prayers of thanks for friends and family as we believe that the pace is set for interceding for ourselves as well as our loved ones.
Mind you, the prayer of intercession is not limited to petitions alone, but also giving glory to God for his love and goodness over your loved ones. Therefore, the prayer of thanks for friends and families is a worthy course and a rewarding one at that.
1. Father, I thank you for all you've given unto me as my own, thank you for my family and friends.
2. No man is an island, we all need one another. Lord, I thank you for the gift of men, for placing specific persons in my life to call my family and friends. I see this as a privilege. Father, thank you.
3. Lord, I thank you because come storms, come rain, you kept keeping us despite everything. Thank you for your protection over my family and friends.
4. I thank you because you inspired your love in our hearts, in it we find strength continually for each day of our life.
5. I thank you because all through this year, we are not found wanting, nor missing; but you've kept every one of us safe and sound.
6. I thank you for the establishment of purpose in our lives and the assurance that we will fulfill the purpose of our existence.
7. Thank you Father for your protection over my loved ones continually from the evil of the day and that of the night.
8. Thank you, Lord, for helping my families and friends to be conscious of the need to always align to your perfect will for their lives.
9. I thank you, Lord, because we have the confidence in you that my family and friends will see the end of this year and even beyond.
10. I thank you for the success achieved by my family and friends in all of life's endeavors.
11. You promised to never leave nor forsake us, and that's what we are enjoying. Thank you, Lord, for always being with us all through.
12. Thank you for the great plans you have for my family and friends to give us an expected end. (Jeremiah 29:11). We trust you that your though for us, is of God and not of evil to bring us to a good end.
Prayer for My Family and Myself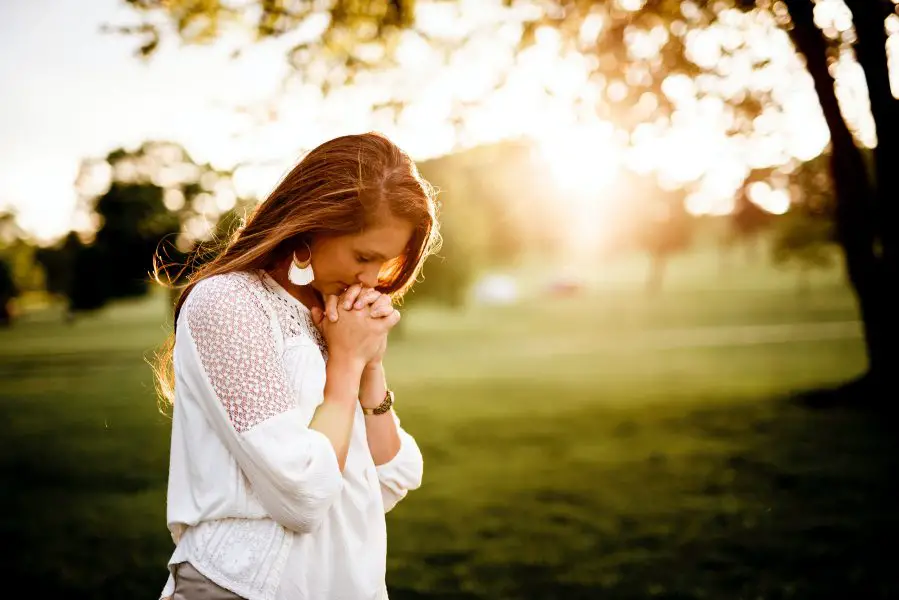 Prayers are spiritual investments and deposits which will eventually yield profits at the end of the day.
More so, they are like seeds that are planted, that are expected to yield fruits (results). Thus, the need to invest, and sow the seed of prayers into our lives and that of our family. This will surely germinate, and bring forth bountiful blessings into our lives. It is expedient that we raise prayers for our family and friends.
Below are viable seeds of prayer. Personally, I've used these prayers for my family and myself, and I have seen God's hand manifesting in my life.
13. Father Lord, I thank you for my life and the lives of my family members. Thank you for all you've done, you're doing and will continue to do both individually and collectively.
14. Father, my family, and I are for signs and wonders because we acknowledge you as our God (Isaiah 8:18; Daniel 11:32).
15. Father, I ask that you make my family the envy of other families in the neighborhood and set us as a classical example of a blessed and Godly family. Genesis 18:17-19; 2 Tim. 1:15.
16. Father, make my family produce godly seeds that you need in a generation per time. Luke 1:5-25; Malachi 2:13-15.
17. Lord, visit my family, and never let us recover from that experience in a hurry (Genesis 18:1-16).
18. Father, never let the devil have a place in my family and life, let your love keep abounding amongst us. Ephesians 4:27.
19. Father, help me and my family to grow in the grace and knowledge of you so that we will not glory in the abundance of physical grace but the fullness of who you are as the provider of all good things. In Jesus name Amen
20. Lord, deliver me and my family from all hirelings and wolves who parade themselves in sheep clothing. Help us to trust in you alone as our true shepherd in Jesus' name. Amen
21. Father in the name of Jesus, paralyze every enemy and turn every captivity and pain around. Let me and my families continue to live and dwell in your presence all the days of our lives.
22. Lord Jesus, thank you for the assurance that my soul, when entrusted to you is safe and blessed. Speedily fulfill your promises in my life and family in Jesus name Amen
23. Lord, thank you for your deep love and concern for my family, give us the grace to receive your kind gesture for our restoration and enable us to remain steadfast in following your paths in Jesus name Amen
24. According to your word in John 10:10b, Lord I declared that I and my family are living in life abundant in the name of Jesus. We reject grief, we embrace dancing and Joy. In Jesus name Amen
25. Father, thank you for exempting me from every form of destruction. I cancel every agreement and Covenant of untimely death upon my life and family with the blood of Jesus.
26. Father, help me and my family to put away every weight that slows down or retards our Christian race. Help us to be focused on Jesus as we run this race in Jesus' name. Amen
27. Lord you are our hiding place, let me and my household be forever secured and protected. We shall not stray from your protective shield and covering. In Jesus name Amen
28. Father, help us to develop an effective prayer life and give us the grace to also pray without ceasing. In Jesus name Amen
29. Blessed are you, Lord, bestow upon us Lord your physical and spiritual blessings in Jesus' name. Amen
Powerful Blessing for Family and Friends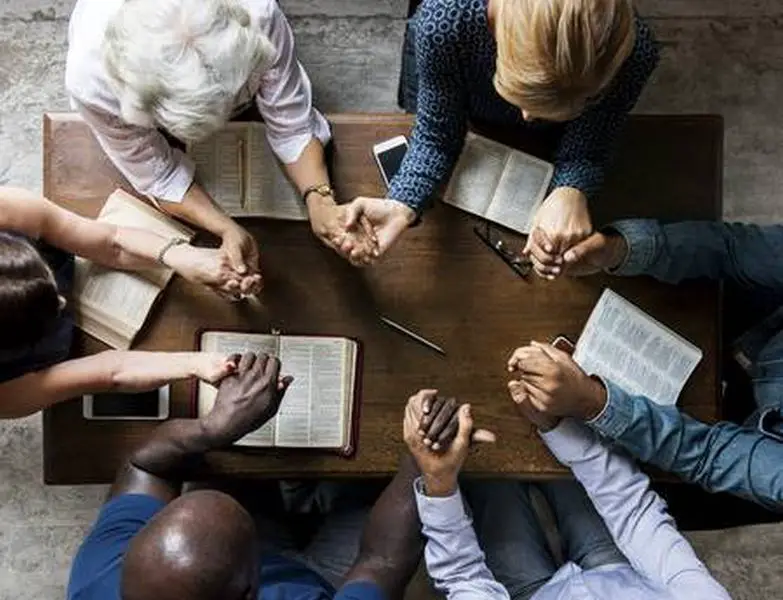 Abraham was blessed. He was a man you will regard as a blessed man. This blessing didn't just stop there, but extended to the generations after him. All his seeds enjoyed the benefits of being called blessed because there was a back up of prayers behind them. God himself prayed for him in Genesis 17.
It is therefore very essential that we seek God's blessings over our families and it's not a bad idea if everyone that is associated with us is also blessed. Below are prayers of blessing for family and friends as part of our collections of prayer for my family friends and loved ones.
30. Father, I thank you for your blessings over my family both in time past, in the present, and in the future.
31. Father, I pray that you establish your covenant of blessings with my family and friends, this day, this month this year, and in our entire lives. Genesis 12:1-3.
32. Father, we ask that you bless our going out and coming in. I ask that you bless all that we lay our hands upon, in Jesus name. Deuteronomy 18:6, 8.
33. Father, bless my family and friends with peace, joy, and heavenly blessings. Psalms 128:1-6.
34. Father, never forsake my family, and let my seed never beg for bread. We pray for abundance and surplus in Jesus' name. Hebrews 13:5.
35. Father, like Cedars in Lebanon, may all those connected to me by virtue of blood or friendship begin to flourish in every good thing they lay their hand upon, in Jesus' name.
36. My friends that continuously support and encourage me, Lord encourage them in their time of need. Help them when they need help. Uphold them when they feel down in Jesus' name.
37. The dry bones in the lives of my friends and family that are supposed to be alive to shift them forward, let the breath of the Lord bring it to life thereby moving them forward in Jesus' name.
38. Father, by virtue of my sonship with you, let everyone related to me experience breakthrough unlimited; abundance in a time of scarcity and encouragement in a time of discouragement.
39. Lord let your favor and grace locate my family and friends, every day of their life. in Jesus' name.
40. Doors of success that have been difficult for my friends and family to enter, I pray that they gain easy access into it right now, in Jesus' name.
41. The peace that is above all storm of life be given to my friends and family in Jesus' name.
42. Goodness and mercy, good news, and favor shall not be far from my family and my friends in the name of Jesus.
43. Days in good health and happiness are the companions of my friends and family in the name of Jesus. Amen.
44. In the life of my friend and family, may there never be a season of mourning, sadness, grievance, and bad news. May all things work together for their good in Jesus' name.
Protection Prayer For Family and Friends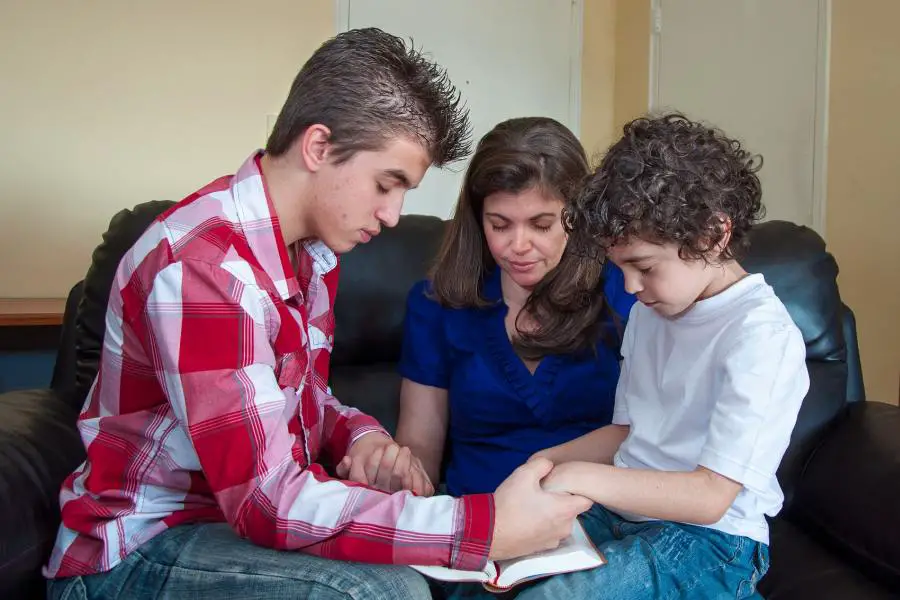 The fact that all sorts of evil are being perpetuated at night and even in day time cannot be overemphasized. The world today is filled with so many evil vices, thus the need to pray for God's unending protection over each and every one of us.
We love our families dearly and wouldn't want any hurt come their way. The Bible says "He that dwells in the secret place of the most high shall abide under the shadow of the Almighty". With faith in your heart, express this in prayers, as you render protection prayer for family and friends.
Below are some expressive prayers of protection for families and friends.
45. Father, I thank you for protecting my family both in time past and in the present. I also believe that your wing of protection will be our cover even in times to come.
46. Father, I plead the blood of Jesus on every member of my family and friends. The blood shall be a seal and mark upon our lives in Jesus' name. Galatians 6:17.
47. Father, as we go out on a daily basis, keep us from every form of evil, terror, pestilence, or arrow flying in the day or at night. Psalms 91:1-5.
48. Father, just as the mountains surround Jerusalem, build your wall of fire around us. Psalms 125:2; Numbers 14:14.
49. Lord, none of my family or friends shall die young, but we shall all live to declare the glory of God in the land of the living. Psalms 118:17; Isaiah 65:20.
50. Father, we ask that you stand out a shield, defense, and strong tower. Psalms 91:1,10-12.
51. Father, defend me against every arrow of the enemy shot against me and my loved ones.
52. Father, I hide all friends and family members under your wings of protection and guidance in Jesus' name.
53. O Lord, build walls of fire roundabout all friends and loved ones.
54. Jesus, oppose every agenda of the enemy against my family. Cancel all of their intentions and plans of evil. In the name of Jesus.
55. Holy Spirit, brood upon all my friends and make them immune against the power of darkness. Keep them safe under your wings of protection. In Jesus' name.
56. My friends and family shall not be caught up by the snare of the Fowler nor by pestilence in Jesus' name.
57. From henceforth, let no evil spirit, demon, man, or weapon trouble my friends and family for they bear in their bodies the mark of Jesus.
58. Oh Lord, feed the foes of my friends and family with their own flesh and blood. Make them fall upon their own sword. In Jesus' name.
59. I call those things that are not as though they were. I proclaim that our going and coming is blessed. We overcome every plan of the enemy to hurt us because we're seated in heavenly places with Christ.
Prayer Points for Family Restoration of Blessings
God promised us in Joel 2:25 that "he will restore the years that the locust and the caterpillar…. have eaten (paraphrased). To bring this promise into reality, it's essential we pray them forth.
Restoration is only of necessity if there has been some kind of loss or damage. It is therefore advisable to pray for the restoration of every damaged or lost thing in our lives, be it spiritually, physically, financially, mentally, and the likes. Below are prayers for family restoration.
60. Father, we thank you for your promises of restoration concerning whatever the enemy has stolen or taken away from us. I declare that they become reality in our lives in Jesus' name. Joel 2:25
61. Whatever the Canker-worms and the pillar worms have eaten, we declare speedy restoration in Jesus' name.
62. For all that we have lost as a result of lack of insensitivity or carelessness, pray that the eyes of our understanding are enlightened in Jesus' name.
63. I scatter very strongholds of the devil hindering our Abrahamic inheritances by the fire of the Holy Ghost in Jesus' name.
64. I bind and cast out every strong man in my life, family, or environment who refuses to release my blessings, breakthrough, miracle, promotion, or prosperity in Jesus' name.
65. I break in pieces every covenant or curse obstructing divine restoration in my life, in Jesus' name.
66. If there's any member of my family that has become wayward (name any of them), Lord we bring them back to You.
67. Father, we ask that you restore to us whatever the enemy has taken away from us, (known to us or secretly) in Jesus' name.
68. Father, let there be a great turn around for my family for good. I decree that things are transformed for good in Jesus' name. Mark 10:46-52.
69. O Lord, we reverse everything that seems irreversible in our lives and help us to recover lost opportunities in Jesus' name. Ezekiel 37.
70. Father, revive us again and create in us the right spirit, to love and serve you better in the name of Jesus. Psalms 51:10; 42:1
71. Father, we pray that whatever the enemy has sown into our lives be uprooted. We ask that you reverse and restore a permanent positive turn around.
72. If there is anything that has gone amiss in our lives, we ask that your restoration power corrects it in the name of Jesus.
73. If there is anything your family has lost over the years, specifically call forth restoration in the name of Jesus).
Prayer for Family Strength
"… those who trust the LORD will find new strength. They will be strong like eagles soaring upward on wings; they will walk and run without getting tired" (Isa. 40:31 CEV)
The practical truth is that we will not always be strong. There would be times when you feel like you can't just go on. When you need strength to forge ahead in all aspects of life; you can rely on the promises of God for strength to keep going. The Lord promises to renew the strength of everyone that waits upon him.
One way to wait on the Lord is to wait on him in fervent and effectual prayers. Interestingly, before you thought of the need to wait on him, he had been 'there' waiting for you to lift your voice for help and strength to forge ahead unhindered. Like Apostle Paul, you too can say "I can do all things through Christ which strengthens me." Philippians 4:13
For continual growth, development, and togetherness that characterize enviable family, Prayer for family strength is a necessity. The strength needed to stand and be strong even in the time of trials and adversities can be accessed here, in our collections of inspired prayers.
74. Father, we thank you for your strength that has always been made available for my family. Even when we thought we couldn't move on, you kept upholding us.
75. O Lord, give my family the required strength for our Christian Journey. To do what is required of us and to be what you intend for us.
76. Give us the strength to wait upon you Lord, even in trying periods. In times when we feel feeble and weak.
77. In every area that we might be weary or fainting, Lord, strengthen us.
78. Every weakness that may be limiting us, Father let there be a supply of your enduring strength and power.
79. O Lord, by your strength, grace, and power, let things begin to fall in place for my family from now henceforth, in Jesus' name.
80. Lord, we confess that we have no strength of our own. The strength to stand in times of temptations, Lord, grant unto us. The strength to say no to ungodliness, we receive in Jesus name.
81. I decree strength in every area of our lives. We receive strength physically, spiritually, financially, emotionally, and in all other aspects of our lives.
82. Oh God, we acknowledge that we can do nothing of our own power. We pray that you give us the strength for speed and accuracy in my family, in Jesus name.
83. I declare that we are strong and powerful, in the name of Jesus. We come against every force ministering weariness into our souls.
84. According to your promises in Isaiah 40:3, let there be all-round strength, Lord, as you help us wait upon you, our Father.
85. Father, by reason of your grace and mercy, make my family as bold as a lion especially in the face of adversity and persecution for the course of your name and work. Proverbs 28:1; Jeremiah 35:1-19.
86. Father, in all ramifications of life, strengthen us on all sides; physically, financially, spiritually, health-wise…
87. We ask for strength in the place of weakness, we are continually strengthened; there will be no form of weakness in my family. In the name of Jesus.
Prayer for A Loved One Who Is Hurting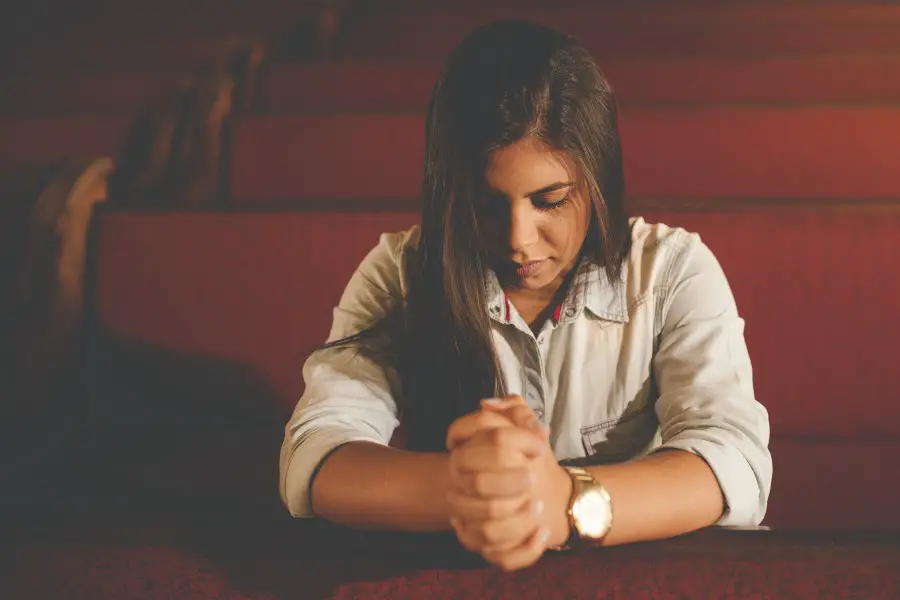 Everyone at one point or the other in their lives passes through some trying phases which hurt them emotionally and physiologically. Some confide in others, others draw into their own shells to personally nurse their pains and grieves. It's expedient that we occasionally raise altars of intercession for people especially our loved ones.
Sometimes, you may not have any help you can render to lift your loved ones from a hurting situation, but you have access to God, the invincible God, who can deliver anyone from any form of hurt and pain. Prayer for family friends and loved ones is an act of love that engages the divine ability of God in the situation of loved ones.
Prayers for a loved one who is hurting are in a bid to raise an altar of intercession for those who are going through some emotional instability. Do well to pray for them with all sincerity of heart, and you'll see the intervention of God helping them through it all.
88. Father Lord, I appreciate you for each of my loved ones, thank you for always coming through for them.
89. Dear Lord, restore the lost time spent in grief and compensate ……..(mention the name) for the hurt and pain he/she is going through.
90. Dear Lord, strengthen the heart of this individual to stand firm in the days of adversity. Help him/her to find consolation and comfort, in Jesus' name.
91. Father, we find comfort in knowing we can come to you with our worries and we are comforted by this assurance. Help this person (mention name) to realize your love and beautiful plans ahead.
92. Father, Draw near to them and let them feel your presence beyond every reasonable doubt. Open their eyes, ears, and hearts to you. Help them have the discernment to hear your voice as you lead them in their next steps.
93. Lord, I pray that you will calm any fear or anxiety they may be feeling. Replace it with the confidence to obey your word and to trust you.
94. Dear God, We pray for fresh grace, for renewed strength, for your goodness and mercy over the lives of those who are burdened today.
95. Dear God, Thank you that you hold the victory in this world, and you have promised in your Word that you will be with us through any hardship we may face. Let your presence continue with…..(mention name), in Jesus' name.
96. Lord Jesus, we ask you to give us all-round peace in our mind, body, soul, and spirit. We want you to heal and remove everything that is causing stress, grief, and sorrow in our lives.
97. Dear God, we ask that you'd be our support and pillar in peace during this dark season. Show us the way out. Help us to follow you through, in Jesus' name.
98. Father, we pray for the hearts of the brokenhearted and ask for restoration of hope and trust in your word in these trying times.
99. Father, give strength to the weary soul. Encourage the discouraged. Energize the weak. Help them to keep going even in the face of challenges. Help them to know that all their test will end in testimonies.
100. In Jesus' name, I declare the release of the anointing of ease upon everyone experiencing hardship in my family and within my cycle of friends.
101. Today, I pray that every crocked way be made straight; and every difficult road be made easy, in Jesus' name I pray.
In 1 Thessalonians 5:17, the bible encourages us to pray without ceasing; meaning, we should constantly and continually lift our voices in prayers to God. Be rest assured of answered prayers because He promised us to "Keep on asking, and you will receive what you ask for. Keep on seeking, and you will find. Keep on knocking, and the door will be opened to you" (Matt. 7:7)
The lives, as well as the future of you, your family, friends, and loved ones are secured as much as you have prayed blessings, protection, restoration, strength, and comfort for those hurting.
This collection of Prayer for my family friends and loved ones promises God's intervention, if we will go to God in prayers, and intercede on their behalf. In some cases, these prayers produce instant miracles, or gradual miracles, however you can be sure that it will produce results at the right time. Remember, God makes everything beautiful in his own time.
More so, it doesn't end here, keep praying! Keep raising the altar of prayer for family friends and loved ones.
I wish your family, friends, and loved ones better experiences, and an amazing turnaround. Kindly drop a comment and share.