Everyone, including the most revered, faces temptation constantly as we go about with our day-to-day activities. Even if you decided to stay indoors for the rest of your life, you can still be tempted right there on your couch. Our Lord Jesus Christ was in all ways tempted. So no one is 'immune' to temptation and none of us will ever be free from being tempted. We, therefore, need to understand what the Bible says about overcoming temptation.
Just as you cannot stop birds from flying over your head, you cannot stop temptations from coming at you.
All you can do is to stop the bird from making a nest on you. Overcoming temptation is the only way out to escape falling into sin.
The fact that you are thinking of ways to overcome temptation is a positive indication that you want to live a life that pleases God. This is important so much that Jesus included it in 'The Lord's prayer'. He said, "…and lead us not into temptation, but deliver us from evil…"
The good news is that overcoming temptation is very possible. In fact, God desires that you'll 'leap over' the wall of every temptation that comes your way and not fall for it. This is the reason why I'm writing this post, so you could face temptation without fear and overcome it the bible way.
What is Temptation?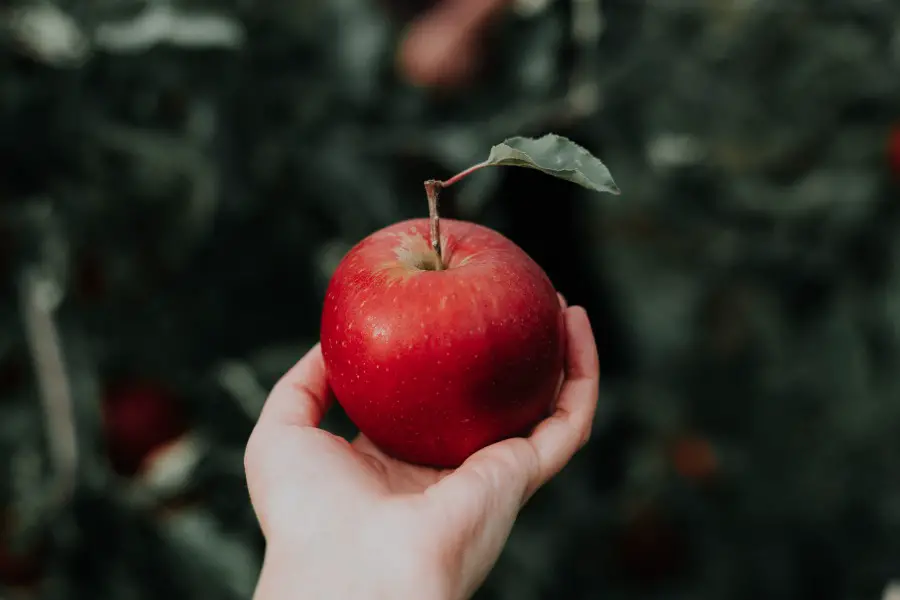 Temptation is as old as mankind. It began right at the beginning of the Bible. It's been around since the days of Adam and Eve, and it would continue to be around until the end of the earth. No amount of prayer would evacuate it in this world. We have only one option-overcoming temptation.
It is practically impossible to fight against what you don't know. Doing that would be like "boxing the air". Therefore, before we talk about overcoming temptation, let's understand what temptation is.
So, what is temptation?
Temptation is a form of seduction. It is the induced desire to do something that is against the will and purpose of God.
Temptation is the presentation of an avenue to sin. It is an opportunity to do what is wrong and unwise.
Temptation is the stimulation of one's will to go against the word of God. This stimulation may be caused by carnal desires or by demonic influences. Whatever is responsible for the triggering of such desire, the end product is sin, if yielded to.
This stimulation usually happens through the promise of something gratifying and satisfying. Certainly, no man can be tempted except there is something he stands to gain if he yields to it. This gain; is the bait of temptation.
You may be tempted like everybody is, but you have not sinned until you have yielded to the suggestions to act wrongly. So, to be tempted doesn't mean you have sinned. Rather, it means there is an opportunity to sin.
However, no matter how great the gain might appear to be, if yielded to, it would eventually lead to regrets, pain, or even death (which could be spiritually or physically).
Stages of Temptation
Against popular assumption, temptation doesn't come suddenly or unexpectedly, it comes gradually, following an established process.
Follow me as I use this section to bring your awareness to the stages of temptation.
Mind you, the devil doesn't have new tricks. His tricks, especially to lure God's children into sin remain the same. Satan is using the same tricks he used for Adam and Eve for everyone today.
How I'm I so sure of this? He used the same trick on Eve in the Old Testament and on Jesus in the New Testament. He knew if his tricks worked on Eve, it could work on anyone. Although, he got it wrong. Eve fell for his trick, but Jesus 'beat him hands down'.
However, I'm sure he'll continue to use the same trick till the end of the creation. So what you're about to read is a secret that would bring you to the point of always-overcoming-temptation.
There are four stages of temptation that I have discovered from my bible study. Mind you, sometimes, some of these stages cannot be avoided. But others can be avoided. On the ones that can be avoided, you have the choice to 'log out' as soon as you want or continue to 'surf' for as long as you decide. In other words, to overcome temptation, it must be stopped at a point in the process. If not, sinning would become inevitable.
In Genesis 3:1 the Serpent, representing Satan, asked, "Do I understand that God told you not to eat from any tree in the garden?" (MSG).
At the point of temptation, the first thing the serpent was trying to achieve was to bring Eve's attention to 'the forbidden fruit'.
He used the same strategy in Luke chapter 4:3. As the devil was about to tempt Jesus, the first thing He did was to bring Jesus' attention to stone and to the fact that he needs bread. Satan said, "If you are God's Son, tell this stone to become a loaf of bread." (TLB).
The first stage of temptation is the applying of your mind to something gratifying that is against the word of God.
Satan knows that you cannot do it if you're not aware of it. Remember David? He had to see Uriah's wife while she was bathing before he could commit adultery with her (2 Sam 12:2). The gaining of your attention is needed to make you fall into temptation.
Many times, this stage cannot be avoided. However, as soon as your attention is gotten, change your focus of attention to overcome the temptation.
Once your attention is gotten, it doesn't take much time to get into contemplation. Although, the time of translation, from 'attention' to 'contemplation', differs for every temptation.
Contemplation is to give sustained attention, considering a step of action. It is to observe and ponder on a matter.
David didn't just act without thinking about what he was going to do. He actually took some time fantasizing over the sinful act he would soon get into.
For Eve, she went on discussing with the serpent, reasoning what good it would be to have that 'fruit' in her mouth.
This contemplation or should I say, discussion, takes place in the mind. It is that stage when you're thinking if you should do it or shun it. It is that point when you're hearing one voice saying "Do it. It's not a big deal", and another is saying "No, that's not the right thing to do". At this point, you're already at the second stage of that temptation.
The longer time you spend contemplating, the more likely you are to fall into the temptation.
To overcome that temptation, stop the contemplation as fast as possible and do what you know is right; which certainly will mean forgoing the gratification of the flesh. The best time for a fish to avoid a hook on a line is to ignore that bait.
Due to the short time that exists between the time of attention and contemplation, you may not be able to void getting to this stage too. But, you have the choice to stop at this point. But if you don't_________ sigh!
At the point of every discussion, there are only two possibilities. One is to give consent; the other is to 'shrug it off'.
Whatever you do, it's a decision that proceeds from a conviction.
At a point in the contemplation stage, you'll be convinced either by the voice of the Holy Spirit or by your desire. This is the point where you make your choice, either to do what is right or to do what you like.
At this stage, overcoming temptation can only be a miracle.
Light – Camera – Action!
Once your attention is drawn and you have been made to think over it and decide on what to do, action follows.
The action here depends on the position of conviction. If your conviction is to do the will of God, you'll act towards overcoming the temptation. But if it is to give consent, then the sinful act begins right here.
Your action is either the eventual expectation of God that comes with commendation or the fulfillment of the purpose of the devil for presenting the avenue to sin, which comes with condemnation.
If the deal is done and the sin is committed. The enemy's aim is achieved. Overcoming temptation, in this case, is now impossible, except on another occasion.
The Good News!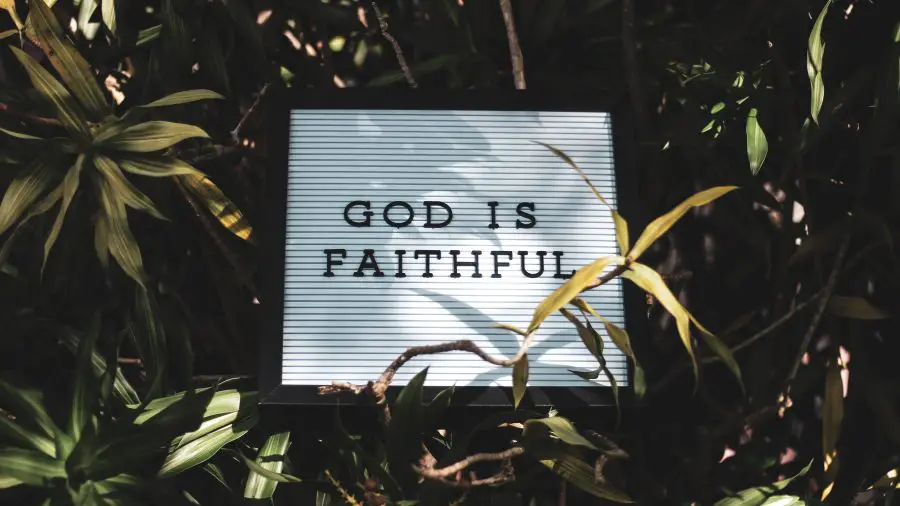 God's mercy endures forever. No matter what sin you've committed, the good news is, God can forgive any sin. There is no sin that is too big for God to forgive.
God is not the God of a second chance; He is a God of another chance. His chances are unlimited. His mercy is from everlasting to everlasting.
His grace is always available to cover your many sins. "where sin was powerful, God's grace and mercy were even more powerful". He promised not to remember your sins anymore. He's a forgiving Father that you can always depend on when overcoming temptation becomes too late.
He made it clear in his word that "…if we confess our sins to him, he can be depended on to forgive us and to cleanse us from every wrong. [And it is perfectly proper for God to do this for us because Christ died to wash away our sins.] 1 John 1:9-10 TLB.
However, we are advised not to frustrate the grace of God.
Paul explained this way:
"Well then, shall we keep on sinning so that God can keep on showing us more and more kindness and forgiveness? Of course not! Should we keep on sinning when we don't have to?
For sin's power over us was broken when we became Christians and were baptized to become a part of Jesus Christ; through his death the power of your sinful nature was shattered.
Your old sin-loving nature was buried with him by baptism when he died; and when God the Father, with glorious power, brought him back to life again, you were given his wonderful new life to enjoy.
For you have become a part of him, and so you died with him, so to speak, when he died; and now you share his new life and shall rise as he did.
Your old evil desires were nailed to the cross with him; that part of you that loves to sin was crushed and fatally wounded, so that your sin-loving body is no longer under sin's control, no longer needs to be a slave to sin; (Rom. 6:1-6 TLB)
How to Overcome Temptation
Learning how to overcome temptation is like learning how to win a battle. The approach may not be the same for every situation, but the good thing is that there is a guarantee for victory.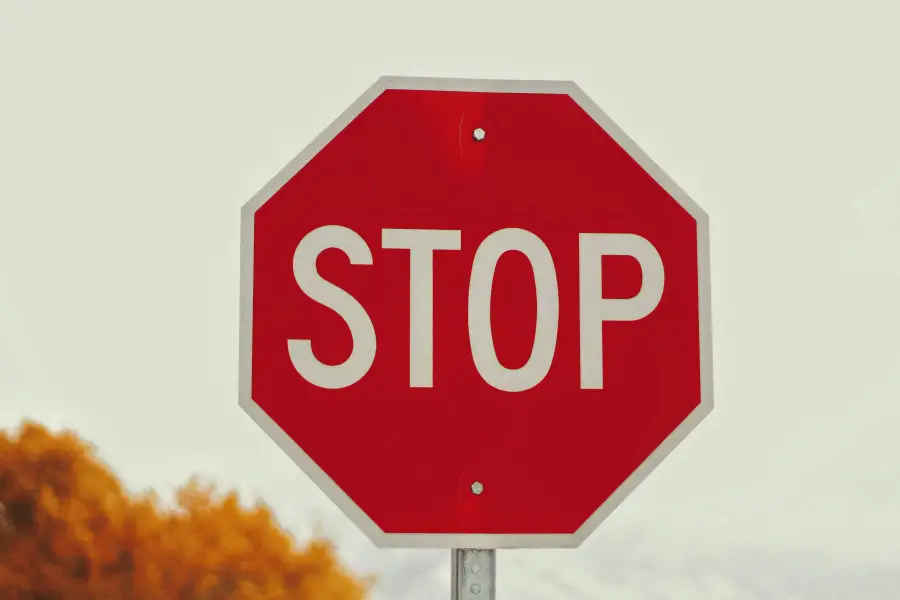 These steps towards overcoming temptations are not mere theories. They are practical, proven, and effective ways that guarantee victory over every form of temptation. I have implemented all of these methods and I have seen them helpful.
More importantly, these are not human wisdom. These ways of overcoming temptations are drawn from the Bible. So you can rest assured that they are everlasting wisdom that doesn't become outdated.
Let's get down to business.
Expect To Be Tempted
Winning a battle you're not aware of is most unlikely. But when you know there is a battle to fight, you'll be ready psychologically and prepare your weapon to fight to win.
Expect to be tempted. You're not exempted from being tempted; and you will not be exempted if you're still human.
Expecting to be tempted is the beginning of overcoming temptation. This will help you to be aware when temptation is around you and then you can prepare towards overcoming it.
Ephesians 6:13 says you should "…take up the whole armor of God, that you may be able to withstand in the evil day, and having done all, to stand."
Never assume you can't fall.
1 Corinthians 10:12 advised that "If you think you are standing strong, be careful not to fall". Like I earlier mentioned, no one, not even the 'holiest saint' is immune to temptation. To assume you are too big to fall into any temptation is a big error.
Peter was told that he would deny Jesus three times before the cock crow; he said "Impossible". A few hours later, he was 'right in the middle' of the same thing he thought he was too big to fall for. (Matt. 26:31-75).
If overcoming temptation is your desire, never assume you can't fall for any temptation.
Apostle James, in his epistle, explains that the reason we are tempted is that we are lured by our desires. One of the proven and effective ways to overcoming temptation is to acknowledge that you are human and therefore you have the possibility to fall.
Abstain from All Appearance of Sin
The signs that you recognize that you are human and therefore have the natural tendency to fall into temptation is that you will abstain from all appearance of sin.
That statement was used by Paul while writing to the Thessalonians. I love the Amplified Bible rendition of this verse. Here is it: "Abstain from evil [shrink from it and keep aloof from it] in whatever form or whatever kind it may be.". I think it drives home the point more. (1 Thess. 5:22 AMP).
Whatever looks like temptation, avoid it. In fact, run away from it. That's hundred-dollar advice to overcoming temptation.
Watch Who You Hang-out With
Look around, and it won't be long before you find out that we are most influenced by our association. The bible also confirms this in 1 Corinthians 15:33;
"Do not be misled: "Bad company corrupts good character."
The psalmist said the same thing differently in Ps 1:1-3
Blessed is the man who walks not in the counsel of the ungodly, Nor stands in the path of sinners, Nor sits in the seat of the scornful; but his delight is in the law of the Lord, and in His law he meditates day and night. He shall be like a tree Planted by the rivers of water, that brings forth its fruit in its season, whose leaf also shall not wither; and whatever he does shall prosper.
This does not mean you should completely avoid friends that don't share the same faith with you, but it does mean they cannot be your 'always-around' friends if you want to live a life that follows the will of the Lord.
A popular adage says, "Show me your friends, and I will tell you who you are". This is true because, sooner or later, your friends will influence you negatively or positively. To overcome temptation, watch who you hang-out with.
Pray, So You Won't Fall Into Temptation.
Jesus said it better in Matthew 26:41. He said,
"Watch and pray, lest you enter into temptation."
In other words, while you watch, prayer is paramount in the battle to overcoming temptation. It is so important that he didn't forget to include it in their 'what to pray', as he was teaching them how to pray.
"And do not lead us into temptation, but deliver us from evil." New Living Translation puts it better: "And don't let us yield to temptation."
Control your thoughts.
Earlier, I mentioned that temptation doesn't come suddenly but gradually. You'll also remember that the stages of temptation include contemplation. Meaning, no temptation bypasses your mind. If I want to get a rhyme, I would say, not temptation comes to completion without contemplation.
Therefore, overcoming temptation requires that you control your thoughts as soon as you realize you're beginning to contemplate sin.
The proven and effective way to do this is to 'Shift your focus' from the subject of sin to the word of God.
How would you do that? David showed us how to do it in Psalms 119:11. "I have thought much about your words and stored them in my heart so that they would hold me back from sin." (TLB).
Temptation can be overcome by storing the word of God in your heart.
Another way to control your thoughts is to change what you're thinking completely. The aim is to stop the contemplation. Achieve it however you can.
Never talk with the devil. Don't give him the tiniest chance to convince you. Whenever he comes up with a discussion, it's to mislead!
Don't Ignore the Voice of Your Spirit.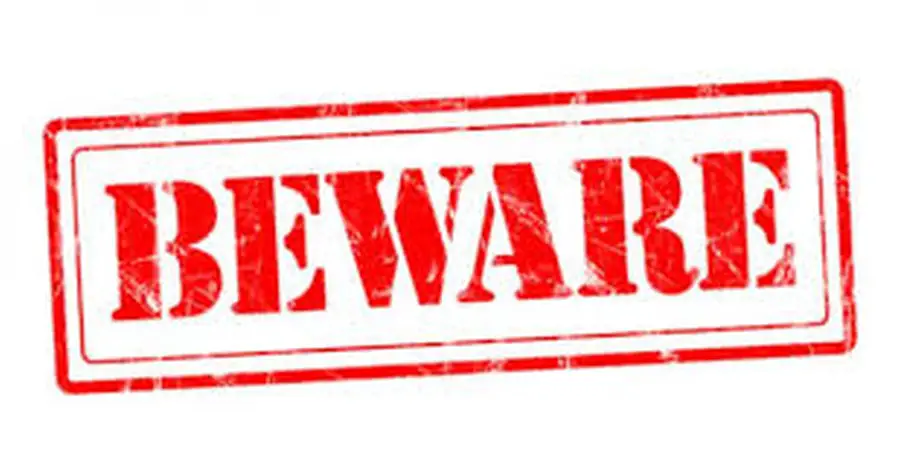 That voice that is always around to tell you not to do what is wrong; is the voice of the Holy Spirit in your human spirit. Yielding to him will help you to overcome that temptation.
Don't ignore the voice in your spirit. It is the traffic light that tells you when to STOP, READY, or GO.
Don't forget that ignoring traffic light can cause casualties. I'm sure you understand my parable.
You Have What It Takes to Overcome That Temptation
Many times, it does appear like some temptations are peculiar to us and that it is impossible to overcome them. Can I shock you? The bible says "no temptation is irresistible". You have what it takes to overcome that temptation. Yes!
When Joseph was tempted by Potiphar's wife, he found a way of escape. Overcoming temptation is not passive stuff. You have to actively engage in the battle to come out victorious.
More so, God wouldn't allow you to be tempted beyond what you can resist. That is to say, every temptation can be overcome, if you want to overcome it.
"But remember this-the wrong desires that come into your life aren't anything new and different. Many others have faced exactly the same problems before you. And no temptation is irresistible.
You can trust God to keep the temptation from becoming so strong that you can't stand up against it, for he has promised this and will do what he says. He will show you how to escape temptation's power so that you can bear up patiently against it." (1 corinthians 10:13 TLB)
Let Go of the Bait
No fish would be caught if not for the bait that attracts. There are always the so-called good things that temptation promises to offer.
No one would lie if there is no need to 'safe-face'. Why would anyone fall for the temptation to steal if not that the object to be stolen promises a level of satisfaction? The power of temptation is in the so-called good it promises.
When the serpent came to Eve, she couldn't fall for the temptation until "she saw that the tree was good for food, that it was pleasant to the eyes, and a tree desirable to make one wise". The bait caught her.
The lifestyle that would consistently overcome temptation is the one that decides that whatever gratification that is not consistent with the word of God, would be let go of.
Jesus too was tempted with fascinating baits. "and the devil told him, "I will give you all these splendid kingdoms and their glory-for they are mine to give to anyone I wish-if you will only get down on your knees and worship me." (Luke 4:6&7 TLB)
But he let go of the bait. He turned down the offer. He resisted the temptation.  That's the way to overcome it. Don't fall for the bait.
Remember, Sin Has Consequences.
It's expressly stated that "The wages of sin is death" (Rom. 6:23).
God doesn't punish his children for committing any sin, just as you wouldn't inflict pain on your baby for mistakenly spilling the milk. However, sin always comes with consequences.
The consequence of sin varies, from the feeling of unworthiness in prayer to sickness and even death.
Remind yourself that every hook will harm the fish that cannot let go of the bait. For Adam and Eve, the consequence of their disobedience to God was spiritual death, labor, and exit from the Garden of Eden. That was a grievous consequence.
You Have a Reward for Overcoming Temptation. The word of God reveals several rewards for those who overcome sin and live a victorious life. Mentioned below are some of the rewards:
"Blessed is the man who endures temptation; for when he has been approved, he will receive the crown of life which the Lord has promised to those who love Him". (James 1:12 NKJV)
"…To him who overcomes I will give to eat from the tree of life, which is in the midst of the Paradise of God." (Rev 2:7 NKJV)
"…He who overcomes shall not be hurt by the second death." (Rev 2:11 NKJV)
To him who overcomes I will give some of the hidden manna to eat. And I will give him a white stone, and on the stone a new name written which no one knows except him who receives it."' (Rev 2:17 NKJV)
And he who overcomes, and keeps My works until the end, to him I will give power over the nations — (Rev 2:26 NKJV)
Confide in someone.
Christian Life is not meant to be lived in isolation. Having people around to encourage living a holy life is very important for all believers.
Sometimes, overcoming temptation requires that you are accountable not only to God but also to men of like-passion. You may need to confide in someone who can help when you need help.
When you are confronted by issues of life or by a temptation, find a confidant that you can share your 'plight' with. Let your confidant know what is going on and be ready to implement advice that would be given.
Accountability will not only help you to overcome temptation, but it will also help you to flee when you see the appearance of sin.  Your confidant can be your spouse, parents, a colleague, classmate, or someone in the same group with you in church.
However, you need to be careful when choosing who you can confide in. Confide in someone mature enough to handle 'messy situations'; so your heart doesn't get broken while you're trying to be strong.
Conclusively, temptations are here to stay! And everyone can be tempted. It doesn't matter who you are, what you do, or where you stay in the world; being tempted is normal.
Nevertheless, there are ways to overcoming temptation which has been carefully spelled out in this post. Follow these proven and effective ways and you'll see that those temptations are not impossible to overcome.
I would like to hear from you how helpful you think this post is. Also, I want everyone to be aware of these proven and effective ways of overcoming temptation. So, do me a favor, share with your friends, and relative using the social media button below.
Enjoy a victorious Christian life.
I love you.