What to Pray For or Include in Your Prayer List: 120 Powerful Ideas
It's not strange to get into prayer and lack words to express yourself. It does happen. It's not an uncommon experience to not know what to pray about. Sometimes you wonder what people are praying about spending hours in prayer. You may wonder how they know what else to pray about.
Years ago, when I get into prayer, I found myself repeating the same words after a few minutes. I really desired to pray for a long time. I desire to spend some more quality time with God, but I don't know exactly what to pray about. I'm putting up this post to help those in the same shoe I was in those years. This, certainly, will give you ideas on what to pray about when you need to pray and don't know what to pray.
Apostle Paul made it clear that there are times when we do not know what to pray. At such times, he admonished us to rely on the Holy Spirit to direct us on what to pray.
However, not everyone knows how to hear from God in prayer through the Holy Spirit. So how do I know what to pray even when I'm still learning to know how God speaks to us? No worries, these 120 ideas on what to pray about will help you a long way.
Perhaps you just want to be sure you're not missing out on something necessary to pray about, this post covers you too.
These are not random or scattered ideas on things to pray about. I have carefully arranged these prayers in a way you can be focused on what you need to pray for when you don't know what to pray. You can make them your prayer list idea. I have included ideas on what to pray for yourself and members of your family, what to pray for others, what to pray in hard times, in marriage, and so on. Settle down. Your search for what to pray about has ended. Get inspiration on things to pray about.
Things to Pray for yourself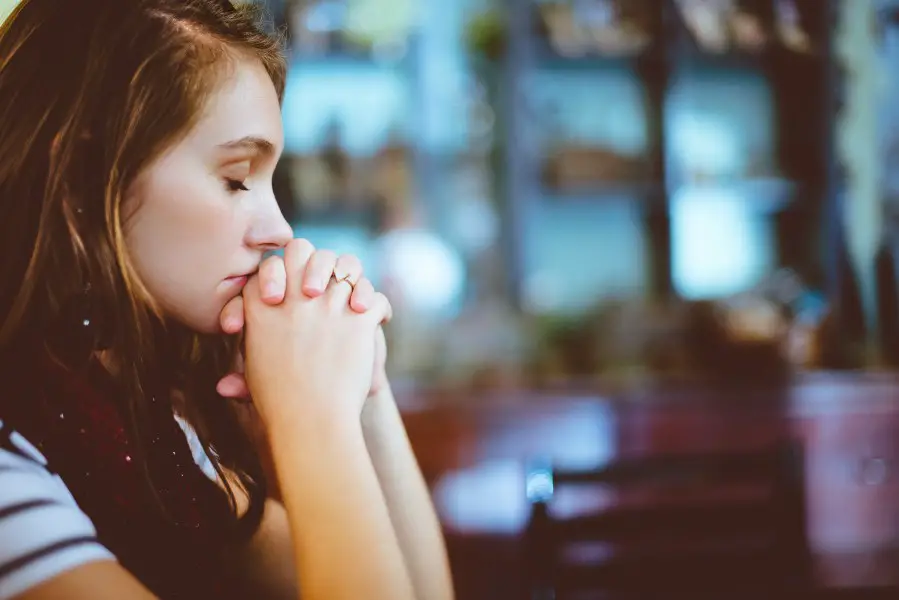 It's okay to take care of ourselves.
Sometimes, we need to give ourselves some good treats so we can serve others better.
It's not selfish to pray for yourself. Yeah, some folks don't know that! In fact, you're supposed to pray for yourself regularly. You can't pray for others passionately and get results if you've not learned how to pray and get results for yourself. You're to love your neighbor as yourself; meaning, you have to love yourself first, and show it in praying for yourself, then you can love your neighbors and pray for them.
It's very much understandable that you may not even know what to pray about for yourself sometimes. You are not alone and you were in mind when writing this. These ideas on things to pray for yourself will give you clues on those important areas you need to take to God in prayer.
Of course, not everyone is blank when it comes to things to pray about. It's very possible that you always go about with 'what to pray' in your wallet or in your mind as a prayer list to remind you of those important aspects you need to talk to God about. However, this list will broaden your perspectives and help you to cover more land in praying for yourself.
Your life is a testimony! Thank God for your life. Look around, look within, hasn't God been good to you? Give him some good praise!
Pray for God's provision
Pray for God's Protection
Pray that the eyes of your understanding be enlightened to see and to understand daily happening from a better perspective.
Pray for God's direction and guidance in all you'll be doing and in major steps you're about to take.
Pray for wisdom, knowledge, and understanding.
Pray for the Establishment of the will of God.
Pray for the right friends and association.
Pray for God's favor.
Pray for God's help even in areas where you think you're strong and also pray for God's strength where you're weak.
Pray for the grace to love unconditionally.
Pray for Open doors of good things and great opportunities.
Pray for sensitivity to the voice of God and grace for obedience to divine nudges.
Ask God for His Mercy.
Pray that your mind be renewed.
Ask God for fresh ideas to better your business/job/ career or ministry
Pray for deliverance from negative influences of past experiences
Pray for purification of intent and purpose
Pray for wisdom to recognize and overcome temptation
Pray for progress, breakthrough, and success in all you do and all that pertains to you
Pray that God would help you to notice those who need help and how you can extend God's love to them.
Pray for God's grace to cub your excesses/ weaknesses and to continually put yourself under control when needed.
Related Post: Prayer Watches in the Bible
What to pray about Family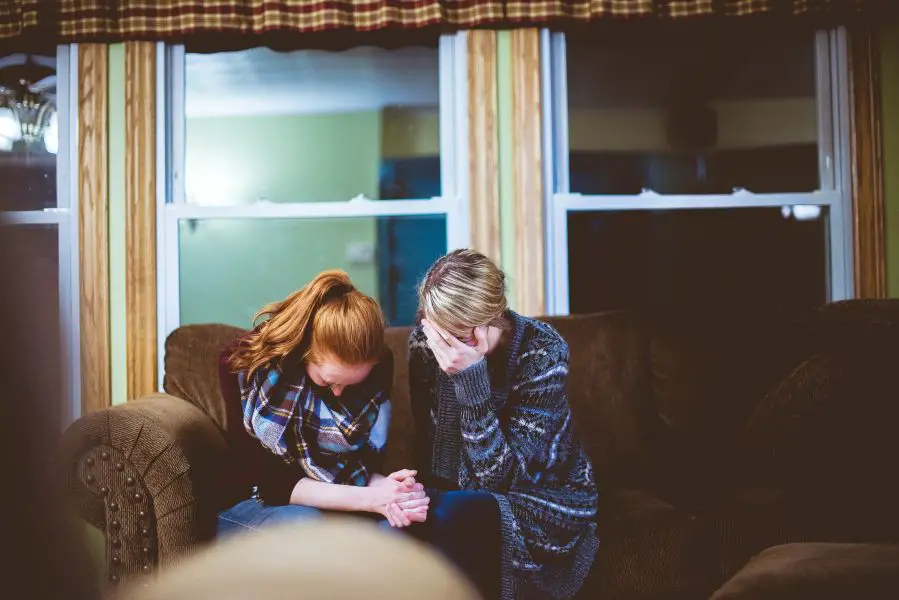 Family is the most important circle in our lives.
When all is said and done, the family is the first we'll have left around us.
Everyone cherishes their families. We all place our family in a special place in our hearts. That's the ideal thing to do. Often, our decision-making process begins with considerations for the family.
Our family members are so important to us that we wish them well in all ramifications of life. Many times we want to commit their ways to the Almighty God, but we lack words to express our wishes for them in prayer. We passionately want to pray for them, but we don't know exactly what to pray.
Sometimes, when some of our family members run into trouble, we want to help them out but we just can't do much. At such times, we can ask for God's interventions and we can be sure He'll hear us.
Below are what to pray about family when you're short of words. It's fine to mention names when you need to get specific. God knows everyone by name. Yes, even by nicknames! It is also important to know that, what to pray about per time may change, depending on the happenings and conditions of the family or the family member.
Thank God for your family and how He has helped you until now. There would always be things to be grateful about. Think about those things and show your gratitude to God.
Pray for unity amongst the family members.
Pray for the unconditional love that can stand the test of time.
Pray for peace to reign in the family and the heart of everyone.
Pray for the joy of the Lord to flow and happiness to abound in the family.
Pray for wisdom, knowledge, and understanding
Pray for renewed wine and romance between you and your spouse.
Pray for healing from past offenses/ hurts and pains.
Pray for your child/ children (mention name(s) and what you want God to do for each one of them).
Pray against whatever may want to cause asunder/ disunity in the family.
Pray against every agenda of the enemy over your home and family members.
Pray for romantic ideas to spice up your marriage.
Pray for increased ability to control yourself.
Pray for Grace to accommodate your spouse's weaknesses.
Pray that your home will be enviable
Pray for your partner to get better in his/her areas of weaknesses.
Pray for the alignment of thoughts between you and your partner.
Pray for your in-laws.
Pray for the wisdom to relate with friends of the family.
Pray for wisdom to raise your child/ren.
Pray against every idea coming up in the heart of any family member that is not of God.
Pray against demonic activities or agendas in the family and over any member of the family.
Pray for anyone struggling with besetting sins and weaknesses. Ask for God's grace on their behalf that they may overcome their weaknesses.
What to Pray for about Finances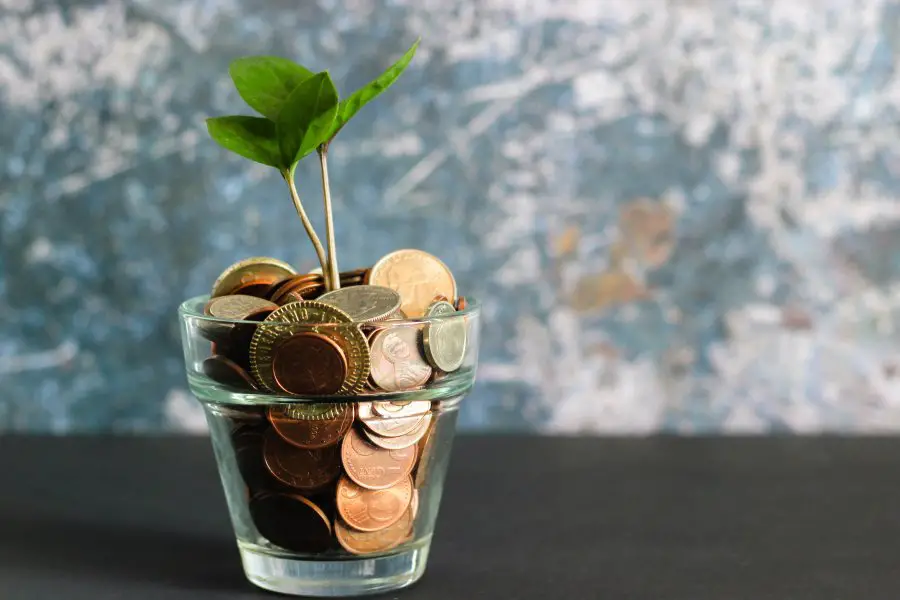 It is God's desire that you enjoy financial prosperity.
Poverty, lack, and scarcity are not the plan of God for his children, including you.
We must reject and resist every form of insufficiency. Hence, the need to pray about your finances.
What to pray for about finances includes ideas, God's favor, and favor from men.
Yes, favor from men is so important because God needs men to bless us financially, either directly or indirectly. Directly, by assisting with cash, in-kind gestures, or giving of gifts. Indirectly, by asking for our paid services, or patronizing our businesses.
Apart from blessing us with fresh ideas to make wealth, God also uses the instrumentality of men and angels to bless us financially. Therefore, while you pray for your financial blessings, don't limit your prayers to only ideas to make wealth.
Appreciate God for the little you have and for His plans to make you wealthy.
Pray for fresh ideas to make wealth
Pray for God's favor and blessings
Pray for discernment to know which business to do or not to do
Pray for wisdom to turn little into much, few into many, and wisdom to maximize limited resources for greater productivity.
Pray for Increase and Abundance.
Pray for helpers to remember you and act favorably at the right time.
Command your angels to bring financial prosperity for you.
Pray against every agent of reduction and destruction of wealth
Pray against every wile of the enemies over your finances
Pray that the windows of heaven be opened over your life, businesses, and career.
Pray against any form of limit the devil might have placed over your finances.
Make faith confessions of the promises of God into reality over your finances
Rebuke the activities of the devourer over your finance.
Declare that your finance is preserved, protected, and shield against the havoc of the enemies.
Pray that God causes a divine orchestration that will announce you or/and your business to the people or targeted market that matters.
What to Pray: Health and Healing
Your health is arguably the most important aspect of your life. Without good health, you can't even pray well. When you feel sick, you can't enjoy good times with your loved ones. In fact, health is wealth.
No matter how much money you have in your account, if you're not healthy life will be meaningless.
Therefore, praying for sound health and healing is not a small matter at all.
Here are inspirations on what to pray on healing and about sound health.
Thank God for being alive!
Pray for healing from hurt, offenses, and pains of the past
Pray that the Lord will heal and comfort you in every area where you're feeling sorrow
Pray for spiritual, marital and emotional healing
Pray that every cell in your body receive the life and strength of God
Pray that your bones and marrow receive the healing power of God
Pray that the Lord touches you in specific areas where you need his healing power.
Make faith declaration: I am strong, well, and healthy!
Cover your health and body with the powerful blood of Jesus.
Make faith declaration that your body is immune against diseases and sicknesses.
Speak to your cells, tissues, organs, and systems to be strong and healthy.
Things to Pray for Others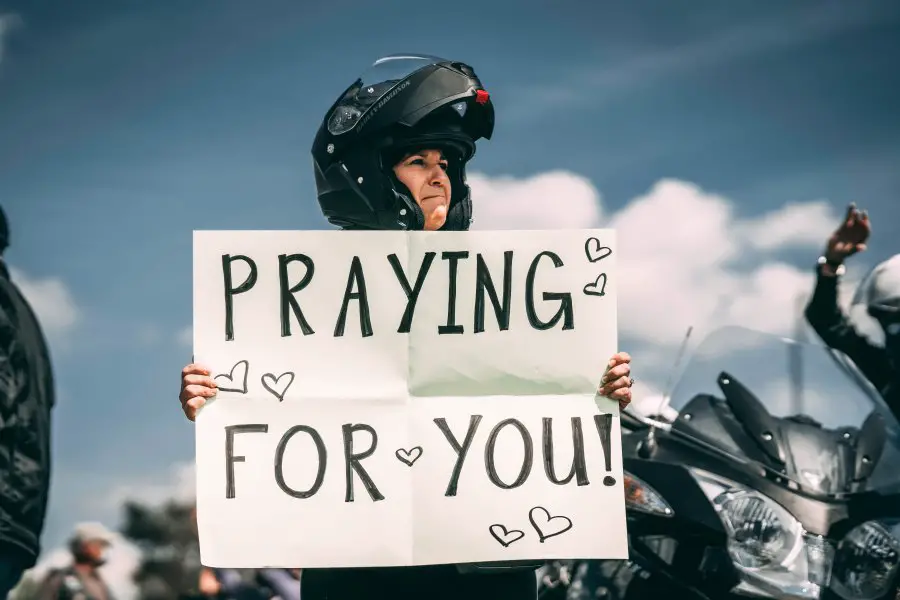 One of the ways to express your love for someone is taking out time to pray for them.
The good thing about praying for others is that it helps you to love them more than you could if you were not praying for them.
Praying for others, also known as Prayer of intercession or Intercessory prayer is an important part of a Christian life modeled by Jesus Christ, Paul the Apostle, and even the prophets in the Old Testament. Below are ideas on things to pray for others.
Thank God for their lives and how far God has helped them.
Pray for God's protection over their lives
Pray for the mercies of God to continue to endure over them
Pray that they know the depth, breadth, width, and height of God's love
Pray that they become more sensitive to the leading of God and the love of God.
Pray for them to increase in the wisdom and knowledge of God.
Pray that they are preserved from the evil plot of the devil.
Pray for them to walk in genuine and unconditional love.
Pray for them to come to the understanding of their position and possession in Christ
Pray for the will of God to manifest in every ramification of their lives.
Pray for them to remain uncompromising about the truth of God's word.
Come against every agenda of the devil over their lives.
Rebuke every activity of the devourer in their lives.
Pray for them that God will help them to continue living the life of faith in everyday life.
Prayer Topics for Church
Though we are many, we are one body in Christ. We are all God's family, no matter which denomination you belong to.
The success, progress, or victory of a member is the victory of all.
It is therefore our collective battle and responsibility to see to the success of others. Praying for the church of God is an example Jesus laid while on earth. He said, "I pray that they will all be one, just as you and I are one—as you are in me, Father, and I am in you. And may they be in us so that the world will believe you sent me (John 17 21).
Perhaps you desire to pray for the body of Christ, but you don't know precisely what to pray; you're certainly not alone. Below are selected Prayer Topics for Church. I agree that this list is not exhaustive, just like others too, but it is my hope that these will kick-start the bright ideas in you.
Thank God for the body of Christ and also your local church.
Pray that there will be unity in the body of Christ
Pray that believers going through tough times, temptations and trials would be helped by God.
Pray that truth will prevail on the pulpit and in the heart of men.
Pray that every minister of God would be encouraged and helped divinely
Pray that the Lord would purge his church and cleanse her of every iniquity
Pray that unsaved men would turn to Christ.
Pray that government policies would help the propagation of the gospel.
Pray that men would come to the knowledge of the true God.
Pray that the power of God would be evident in the Church of God around the world
Pray that the wisdom of God overrides the wisdom of men
Pray against every work of darkness going on in the church of Christ.
Pray for healing for every wounded soldier of Christ.
What to pray for the world
Considering the happenings in our world, the evils, the sad news, and all sorts; it might appear like the prayer of the saints about this evil-saturated world is not getting any result. But that's not true. Don't fall for such a lie.
The prayer of the saints is the reason things have not gone worst.
Sometimes when we pray, it may seem that our prayers are not being answered, but it's not so. Jesus admonished us to continue to pray and not to faint (Luke 18:1). As we remain consistent in prayer, the results of our prayer begin to be evident.
Believers, when you need ideas on what to pray for the world, the following will be helpful.
Appreciate God for what He's doing in the world and what He has in plan for the world.
Pray that the world would come to the knowledge of Christ
Pray that the Light of God shines in every sphere and community.
Pray for the entrance of God's word into every nooks and cranny of the world.
Pray that the glory of God would cover the earth as the cloud covers the sea.
Pray that the lack of wisdom of the world would be made obvious to the world herself.
Pray against the activities of demons and every work of darkness.
Pray that the Lord of the harvest would send laborers into the field for a massive harvest of souls into His kingdom.
Pray that lies would be exposed and fake prophets would be made known.
Pray against demonic strongholds holding men captive in sin and evil acts.
Declare the release of those under the influence of the world and its power.
Inspiration on What to Pray When Going Through Difficult Times
Jesus made it clear, he said, "I have told you these things, so that in me you may have peace. In this world, you will have trouble. But take heart! I have overcome the world."
Going through tough times is not something we can completely avoid.
However, we have a consolation that "The temptations in your life are no different from what others experience. And God is faithful. He will not allow the temptation to be more than you can stand. When you are tempted, he will show you a way out so that you can endure."
Nevertheless, this does not mean that we fold our hand when times get hard, we still have to pray. But the question sometimes is "what to pray in time like this?". Check below and get inspiration on what to pray when going through difficult times.
Thank God for what you are going through right now, it could have been worse. Also, thank Him for His plans to help you through this challenging moment.
Pray for the light of God to shine into this situation and make bare everything hidden about it.
Ask God for wisdom to come out of this season victorious and with testimonies to His glory.
Pray for divine comfort
Ask God for courage and peace to keep hanging on and scale through.
Pray for the joy of the Lord to fill your heart.
Pray for sensitivity and accurate discerning of the voice and will of God for your life, especially for this time.
Pray for the faith to step out and to act in obedience to the voice of God in this storm.
Ask God for things to learn and wisdom to glean from these happenings.
Declare your victory. Affirm that you're more than a conqueror!
It is my believe that these inspirations on what to pray would have triggered the spirit of prayer in you. Get down to pray, and see results coming for your prayers.
I trust that this would have blessed you. You may want to drop an inspiration on what to pray. Somebody might just need that, you know? Feel free to share this post, to help others too.
Shalom.