7 Powerful Positive Faith Confessions for Success And A Better Life
One of the major differences between humans and animals is the use of words. What we say, who we said it to, when we said it and how we said it goes a long way to determining our lives and relationships.
Your words can help, hurt, humiliate, or hamper both your life and the life of those around you. Here, I'll be taking you through the power of words and the need for Positive faith confessions.
Your life is ruled by your confession. What you confess with your mouth shall come to pass. Instead of confessing what the environment posed to you, you will have to discipline yourself to start confessing God's promises for your life. This is a way of enjoying a better and fulfilling life.
Through faith confessions, many have been able to frame the kind of life they've always desired. If you'll start confessing positively, you'll begin to experience amazing things happening for your good.
This compilation of powerful positive faith confessions has been segmented for you; so you'll find them easy to use. Also, you can find confessions that are particular and suitable for your needs.
These segments include daily confessions for finances, daily confessions for healing, daily confessions for peace, daily confessions for marriage, and so on.
What is Positive Faith Confession?
The word 'confession' often suggests negativity. As in, confessing one's sins or wrongdoing. When a friend says, "I need to confess"; it's easy to think he/she has done something not-so-good.
However, it's not so in this subject of our discussion. This is not negative confessions; it is positive faith confessions.
While 'negative confession' is an expression of unpleasant happenings in the past, faith confession is an expression that helps bring about the possibilities and realities of our desires.
However, this is not to say confessing one's sin is a negative act; because, that too, has a way of bringing forgiveness, peace, and healing.
Faith confession, or faith affirmation as it is also called, is saying what the Lord says concerning a matter. It is affirming the word of God as true above every other voice and tongue. This means, to agree with the will of God and say it with your mouth as you believe in your heart.
As you do this, you may not see the immediate effects of your words, but it does not mean that your words are ineffective. As you remain consistent, saying it persistently, you'll start seeing awesome results.
The Power of Confession and Declaration
Faith affirmation is the use of the power in your tongue as believers to facilitate happenings to your advantage.
In my opinion, no one says it better than James, "A bit in the mouth of a horse controls the whole horse. A small rudder on a huge ship in the hands of a skilled captain sets a course in the face of the strongest winds.  A word out of your mouth may seem of no account, but it can accomplish nearly anything — or destroy it! (James 3:3-5 MSG)
The power of the tongue is like the power of the steering of an 18-wheel truck. Wherever you turn it, your truck turns. If you must get in the right direction, you should rightly use your tongue- confessing the word of God.
Faith Confession Have Creative Abilities
Faith confession is your part in the process of creation. God, in the beginning, created all that we can see with the power of His words. With positive daily confessions, you too can create your experiences in line with the word of God.
I have seen many creative miracles, like a shorter leg growing out longer to the length of the other. This happened through the positive faith declaration of the Evangelist ministering. Your words too are powerful. Realizing this will make you start seeing your words and prayers coming to reality.
Faith Confession Have Saving Abilities
Apostle Paul, in his letter to the Roman Church, mentioned the power of faith confession and declaration. "For it is by our faith that we are put right with God; it is by our confession that we are saved" (Rom 10:10-11 GNT). We are saved by our Confession!
Faith Confession Have Faith-Boosting Abilities
As you engage in faith confession, you do not only engage spiritual forces for your good; you also energize your faith to work wonders.
As you speak, your voice enters into your mind through your ears. As you hear yourself during your daily faith confessions, your mind is educated and informed of possibilities that are beyond the educations you received within the walls of high school. As a result, your faith is strengthened and built.
Related Post: Short And Powerful Declarations Over My Husband
Positive Faith Confessions for Peace and Comfort
When going through tough times and everything seems dark and scary. At a time when trouble comes or when times get hard, positive confession for peace and comfort will bring about a great positive turn around.
Find below carefully structured positive confession to help bring about that desired calmness and tranquility your heart needs. You may send this even as prayer message to anyone.
Confessions in the Bible:
Father, my heart is troubled terribly. Let it be calmed by your mighty presence in me.  Your word says that even though we walk through the valley of the shadow of death we shall fear no evil. Therefore, I know that you are with me as I walk through these challenges right now. In the name of Jesus, I come against the spirit of fear and anxiety I rebuke such in my life in the name of Jesus and I receive the peace that passes all understanding
Father, I fix my eyes on you. I focus on you and not on my issues. I cast my burdens unto you. I surrender all to you and I receive your peace into my heart. My heart is experiencing your Peace and bringing me to calmness.
I find peace amidst this situation I am in. I receive the peace that only you can give. The peace that exceeds the understanding of men. I declare your peace within me, your peace around me, and your peace with me in Jesus' name. (Isa. 32:17)
Father, I thank you because you know the best for me. I thank you because you are in control of my life.  Thank you, Lord, because you will give me rest in the name of Jesus.
You said if I should ask anything according to your will, you will answer. Lord, I ask for peace in my heart right now in the name of Jesus.  I thank you because I know that you are the God of peace and not of confusion, I lay hold of your peace and I declare it is reigning in my heart. (Phil 4:7)
(Amen.)
Positive Faith confessions for Finances
Do you desire a change of finance? Faith confessions for financial abundance will orchestrate things that will cause you to experience financial blessings.
We all want to improve our finances to cause an upgrade in our lives and to be able to render help to those in need.
You don't need to border about how your finances will improve, as you make these financial freedom confessions passionately, you'll begin to see people remembering you for good and fulfilling their long time promises. Contracts will start coming for you. People will want to bless you and render favor to you.
Here is a confession you may practice with faith in your heart and great surprises will flow towards you.
Confessions in the Bible:
Father, it is your wish that I prosper and be in health even as my soul prospers. Henceforth, I enjoy financial Prosperity in the name of Jesus. I decree and declare, abundance is mine, and financial Prosperity is my portion.  I operate under heaven's economy where there is abundance and increase without a struggle.
I receive ideas and inspirations for riches in the name of Jesus. I receive the power to make wealth. I receive insights needed for wealth creation. (Deut. 8:18). I have financial intelligence to manage my finances well in Jesus' name.
My finances overflow with increase and abundance in Jesus' name. I am favored by men. My labor is financially fruitful. This week, I receive amazing financial rewards for my labor in Jesus' name. Money is attracted to me and comes to me from all sides. The Favor Of God is on me, men are bringing blessings to me. I decree that financial doors of increase and abundance open to me in Jesus name
 I decree that all debts are paid. I am debt-free all the days of my life. In the name of Jesus, I speak increase and abundance to my finances! I break free from living in debt. I have enough and more to give to those in need.
Father, your word says that l shall eat in plenty and be satisfied I decree that I am financially blessed in the name of Jesus. I am not in lack. All my needs are met. I am blessed beyond measure. As you bless me financially, I am generous to others in lack in the name of Jesus. I have enough and more to give to those in need.
Father, thank you, for your plans to prosper me. Thank you for your blessings that have no sorrow. Thank you in anticipation of true financial Prosperity.
(Amen.)
Positive Faith Confessions for healing and sound health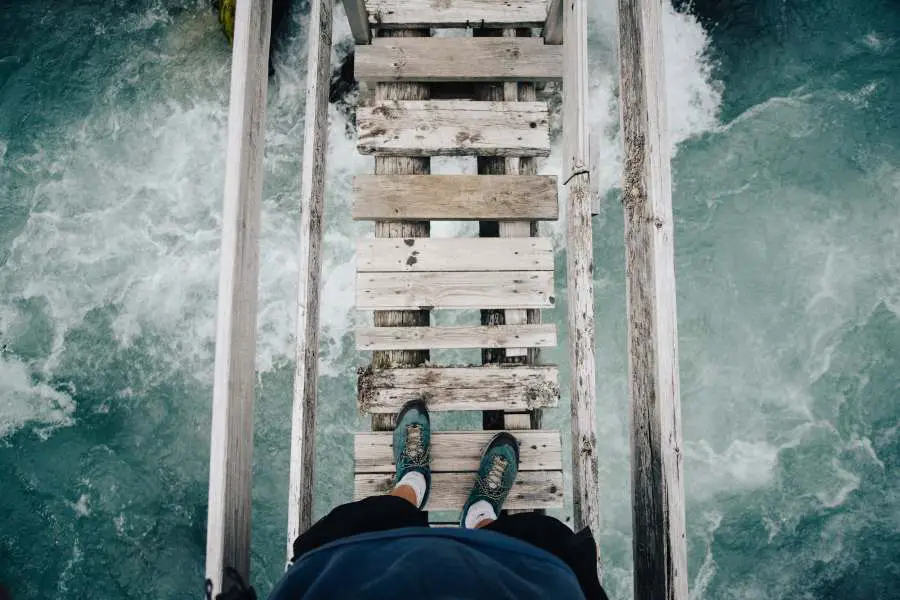 I think I'll not be wrong to say that the most important aspect of our life is our health. Wealth becomes a-good-for-nothing without a sound health. This, therefore call for the intentional engagement of positive confessions for healing and sound health.
Are you feeling weak in your body? Or has the doctor given you a report that causes you to worry? Positive confessions can turn things around beautifully. By faith and constant confessions, your testimony is just around the corner towards you.
This section has a medicinal faith confession for you. It's time to get better!
Confessions in the Bible:
I know that it is God's will for me to be in good health and be healed of every disease.  Therefore, I declare that I am in good and sound health. My body prospers in the name of Jesus. (3 John 1:2).
I live as a citizen of heaven. Heaven's inhabitants do not experience sicknesses. My body is sickness-free in Jesus' name. I am strong, not weak. I am strengthened and energized by the Spirit of God in the name of Jesus. I go from strength to strength in Jesus' name. No evil is permitted to happen to me; neither shall any plague nor sickness come near me in the name of Jesus (Psalms 91:10). My bread and my water are blessed. Sickness is far away from me and my loved ones in Jesus' name.
My body is the temple of God. No sickness is permitted to remain in my body. I rebuke sicknesses and diseases now in the name of Jesus (1Cor. 6:19). I command every cell, tissues, organs, and system in my body to work perfectly in the name of Jesus.
Christ has redeemed me from the curse of the law and that includes sicknesses and diseases. I am not moved by the symptoms I feel or see. I choose to believe the report of the Lord concerning me which is sound health. I am free from every sickness in the name of Jesus.
My health is restored; my failing health is renewed in the name of Jesus. Jesus is my healer. He is healing me right now. I am healed of this infirmity in Jesus' name (Ex. 15:26). By the blood of Jesus, I am free from sicknesses and diseases. By His stripes, I am healed and made whole!
All the works of the devil causing sickness and diseases are destroyed in the name of Jesus (1John 3:8). The Spirit that raised Jesus from the dead lives in me. My body is quickened and revived in the name of Jesus. Nothing is dead in me. Everything in my body functions optimally. I stand on the promises of God for healing and sound health. I have perfect, sound, and awesome health in the name of Jesus.
I am healed physically, emotionally, and in every area of my life, that needs healing.
Thank you, Lord, for healing, and sound health.
(Amen.)
Positive Faith Confessions for Restoration
Strength in whatever form can wane. Seasons of storm, drought, depletion, and loss are part of life. Sometimes, the devil steals from us things we cherish so much. It seems correct to say that no one is immune to these things. In such hard times, you may feel so lonely and helpless.
Worry no more! Understand that this is a time to turn to God for help. He has promised in His word that he will do new things, which shall soon spring forth. What you need to do, is to engage the law of the Spirit. Faith confession for restoration will help you to call back good times. And also to make you have better experiences like you've not had before.
You were in mind when writing this. Below, are faith confessions in the bible for restoration which has been structured for you in time like this.
Confessions in the Bible:
Thank you, Father, for your plans to restore my lost and wasted years. The set time for my restoration has come in the name of Jesus. I receive wisdom and the knowledge of all I am to recover and I recover them in the name of Jesus!
I am now a new creation. God is restoring my fortunes. His Mercy is upon me and He is gathering me back from lost opportunities and wasted times. Everything I have lost is fully restored to me in abundance.
I recover all that the devil has made me lose during my times of ignorance. I reverse every negative effect of wrong choices and decisions (John 10:10). The early rain falls on me! The dews of heaven drop on me. I recover all I have lost to my poor choices in Jesus' name.
As an anointed child of God, I declare 'Restoration' to what the enemy has plundered in my life and family in the name of Jesus (Isa. 42:22). I declare restoration to every wrong foundation in my family in the name of Jesus.
My sound health is restored. My wealth and finances are restored. Yes, for my shame, I have double joy; I possess double peace for my troubles and wisdom for my confusion (Isa. 61:7).
I shall testify about the restoration of good times, opportunities, and relationships.
Thank you Father because it's done. Hallelujah!
Positive Confessions for Direction and Guidance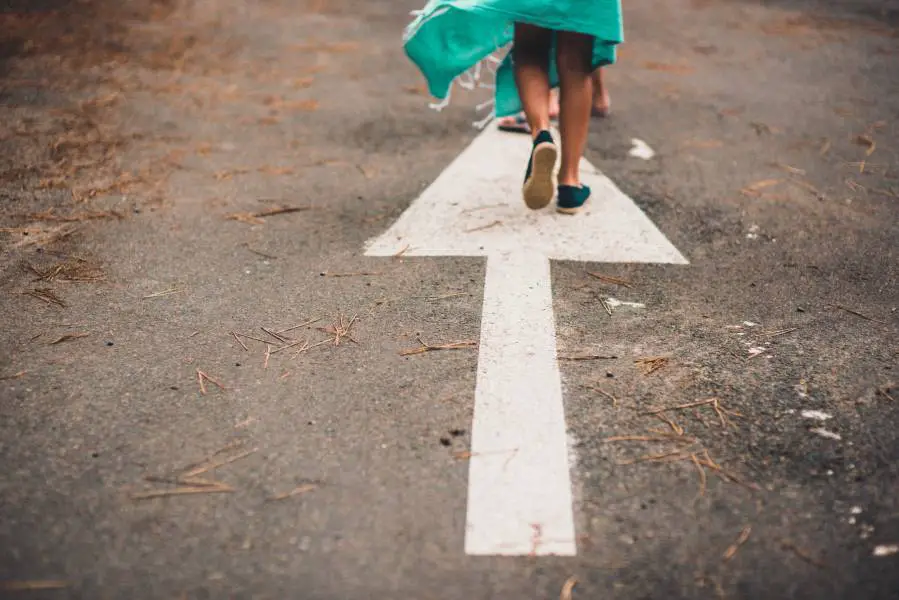 It is not uncommon to ask, "How do I move from here to there?". Who doesn't know that, no matter how fast you may run, it will lead to the wrong destination, if you're not in the right direction?
I have been through times when I do not have any idea of where to turn or what to do. I knew where I am. I know where I'm going. The question was "How do I get there?".
Nonetheless, it is comforting to know that God promises to lead and guide us. He promises to lead you in the wilderness and to be your always-available helper through the ministry of the Holy Spirit.
This faith confession for direction and guidance was what I used to get through and navigate into the right path. This confession is still very precious to me. I believe this will help you too.
Confessions in the Bible:
Thank you, Father, for your promise to instruct me and teach me in the way to go. I know that you are committed to leading me. So, I declare that this is my experience with you in the name of Jesus. I know what to do at every point of my life. (Psalms 32:8). My path is lighted.
Your word, oh Lord, is a compass unto my feet. The God of my salvation teaches me to make the right choice and decisions. My steps are rightly ordered by God. I am always in the right place and at the right time. My steps are divinely guided.
I walk in the path of righteousness. There is no death, no confusion on my path. I walk in my high places. God's right hand upholds me in the name of Jesus. (Psalms 37:23). The Lord is my Shepherd. I shall not want. I am favored. I am blessed beyond measure. I fly high in Jesus' name. (Psalms 23:1)
This week, God is walking before me, ahead; making every crooked place straight. He is making ways where there seems to be no way in the name of Jesus.
I have divine speed. I operate in the wisdom of God in the name of Jesus. Revelation knowledge is my portion.  I am guided continually until I leave this world. I am like a well-watered garden as I follow the leading of the Holy Spirit.
My heart can correctly discern the voice of God. My mind comes to understanding the will of God and I follow it. The Holy Spirit guides me into all truth in the name of Jesus. He teaches and reminds me of all things (John 14:26).
Father, I thank you because, at every juncture of my life, I shall always be hearing your voice, telling me what to do and leading me beside still waters in the name of Jesus.
(Amen.)
Positive Confessions for Protection and Safety
Are you feeling insecure or sensing danger around you? Bear in mind that God is with you. In His word, He said: "No one will be able to oppose you as long as you live, for I will be with you just as I was with Moses; I will not abandon you or fail to help you"(Josh 1:5TLB).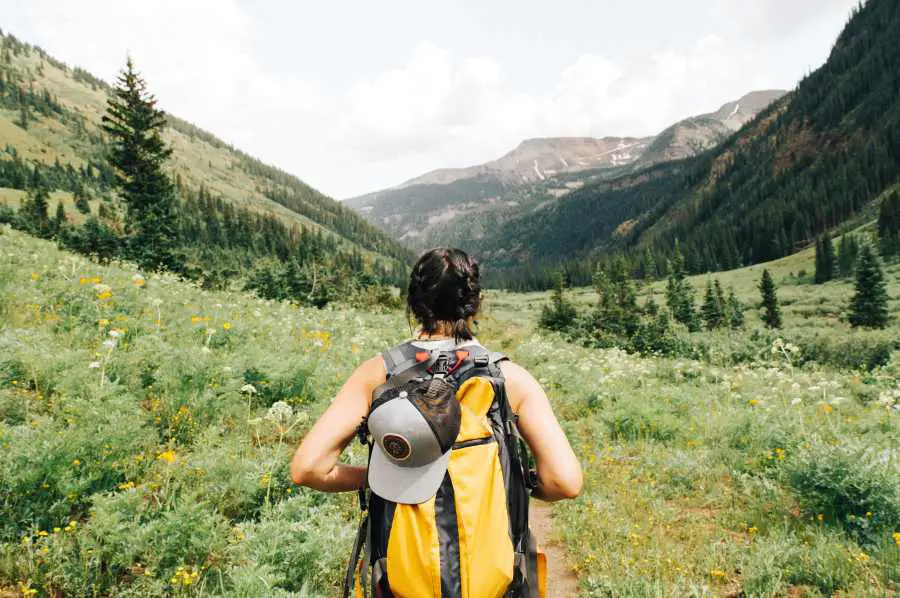 Here is a powerful faith confession for protection and safety.
Confessions in the Bible:
The Lord is my rock and salvation. He is my refuge and fortress. I am not shaken, I am not moved. ( Psalms 62:2). . No weapon formed against me shall prosper. Every tongue that rises against me is turned for my good. The Lord is with me. I am shielded from attacks of the evil one. God is my refuge and strong tower.
I dwell under the shadow of the Almighty. God is my refuge and fortress. I am covered. I take shelter under His wings in the name of Jesus. (Psalms 91:1). . God is rising for me. He is ever-present with me. In trouble, I am helped. I escape from the snare of the Fowler.
My life is preserved. A thousand may fall at the right side, ten thousand by my left, they shall not come near me in the name of Jesus. (Psalms 91:7). I resist the devil. I submit to God. The devil flees from me and all that concerns me in the name of Jesus. (James 4:7). The Lord is with me. He will surely save me.
I am the righteousness of God in Christ. I declare I am delivered from all my troubles. I am protected from the evil one in the name of Jesus. (Isa. 54:17).
Thank you Father for your sure safety and protection over me and mine.
(Amen.)
Positive Faith Confessions for My Spouse
God instituted marriage and He intends that the two of you will be better than one. He desires that your home will be your heaven on earth. Your marriage should be enjoyed to the full. It should be a model for many and the home where godly children will be raised in an atmosphere of love, joy, peace, and prosperity.
If the above has been your experience, good for you. If not, there is hope! Daily confession for marriage is a great practice you should imbibe, no matter where you belong. To preserve your home from unpleasant experiences or to create the kind of home you've always wanted, make these faith confessions yours.
Confessions in the Bible:
In the name of Jesus, I declare by faith that God's favor is upon my spouse. Men are blessing him/her in all directions at all times. Gentiles and Kings come to the brightness of his/her rising. My spouse is blessed beyond measure. S/he is prosperous in body, spirit, and soul. His/Her going out is blessed. His/ Her coming in is blessed. He/She is a blessing and solution provider in the name of Jesus.
My spouse is filled with the wisdom of God. S/he knows what to do when faced with daily decisions and choices. S/he makes the right choices and takes the best decision. He/she is endowed with the wisdom to manage money and resources well. He/ She makes the best use of all resources and opportunities. (Hebrews 13:5)
My wife/ husband has the ability to overcome temptation and rise above evil. He/ She is protected from dangers. No harm is coming near my love. I declare that my spouse is victorious over attacks that come against him/ her. No weapon fashioned against him/her shall prosper!
My spouse's relationship with God is solid and ever-improving. He/ She makes God the topmost priority in his/her life. His/her faith increases. His/her desire to know you more increases greatly. 
My spouse is not selfish. He/ She walks in love at all times. We put the other's need accordingly in the name of Jesus. Our love grows stronger and healthier. Nothing is capable of putting asunder between us. We are inseparable. There is honor, trust, and respect between us. Our intimacy is better daily. Our home is blessed and enviable.
Our children are lovely and Godly. They are blessed with wisdom, knowledge, and understanding. Healthy and intelligent. Lines are falling for them in pleasant places. They have a goodly heritage.
 (Amen.)
Beyond the ability to produce sounds with your mouth, it has the capacity to direct the course of your life. Hence, the need to rightly use the power of faith confession to your advantage.
Kindly drop a comment and share it.
It's a new dawn with daily faith confession!