The bible made it clear that you shall decree a thing and it shall come to pass. This is a compilation of ' biblical declarations over my husband', that will help you to make faith confession for success, strength, breakthrough, and financial blessings for your darling husband.
The only requirement for the effectiveness of these prophetic declarations over my husband is faith.
The bible says, if you have faith, you shall say to this mountain, be move, and you shall have whatever you say.
Therefore, get set, to dictate the direction of this for your husband, as you make this prophetic declaration for him.
Related Post: Power Prayers To Pray For Your Family
Prophetic Declarations Over My Husband For Success And Open Doors
1. Dear Lord, thank you, for my husband, because you've been his strengthener and sustainer. I believe you'll continue to help him and cause him to triumph.
2. I call forth uncommon wisdom to run the affairs of his days and his endeavor. There shall be no more delay, no setback, no hindrance on his way, in the name of Jesus.
3. I declare fresh Grace, for him, to be outstanding this day. The Lord shall bless him, the Lord shall make His face to shine upon him and be gracious unto him in the name of Jesus.
4. I take charge over this day and I decree that the good of this day shall be his portion in the name of Jesus. I decree that he's successful in all his endeavors today and he shall have success in the name of Jesus.
5. I decree and declare that everything is working in alignment with the will of God for him. The sun, the moon, and the stars shall serve him and work for his favor in the name of Jesus
6. I pronounce that the spirits of favor and excellence shall come upon you, You shall excel this day and nothing shall be impossible unto you, in the name of Jesus.
7. I ask that the mighty hand of the Lord rest upon you and strengthen you so that you can do the impossible. The Lord shall anoint you for outstanding performance in the name of Jesus
8. The fire of the wicked ones shall not burn in your life and all that is connected to you. Your heritage is secured in Christ, and no good shall elude you in the name of Jesus.
9. I decree that in this new day, a new week and new month, the Lord shall make you a winner in all that concerns you, in the name of Jesus
10. By the authority I have in Christ Jesus, I decree that no sorrow, tragedy, and tears shall be your portion in the name of Jesus. You shall enjoy endless laughter in all ramifications, in the name of Jesus.
11. I declare and decree that the divine protection of God is upon you. You're under God's watch when on the sea, in the air, or on the road. No evil shall overtake you in the name of Jesus
12. All your long-time expectations are miraculously delivered today. Today, and every day of your life, you shall be amazingly favored by the Lord, and by men, in the name of Jesus.
13. You will do the will of God and you will serve His purpose in the name of Jesus.
14. I decree this day, that the Lord will make you the head and not the tail. You shall be above only and not beneath in the name of Jesus Christ.
15. Today, I declare that you have divine interventions of provision, your needs are met and you live in abundance. In the name of Jesus.
16. I give thanks to God for the assurance of an answered prayer. In the name of Jesus I declared. Amen
17. Lord, I declare that you'll continue to help my husband be at peace and I am confident in the assurance that you'll continue to provide for his needs.
18. Lord, we have made financial mistakes and our debts are out of control, father I decree in faith that you'll make a way for my husband when there seems to be no way.
19. Today, On behalf of my husband, I pray for financial uplift. Grow his finances Lord and release upon him the wisdom to spend wisely.
20. Father, I decree that you'll open his eyes to job opportunities and profitable businesses in Jesus' name.
21. I declare that covetousness and greed will not come in the way of his financial success this month and this year.
22. I declare that his relationship with you shall not be destroyed by money and arrogance.
23. I affirm that our financial breakthrough is here! Our better days are here! Our path is shinning and shining brighter in the name of Jesus.
24. I nullify every cause of business and financial failure in his life this month and beyond to the end of this year.
25. I pull down every stronghold of physical and spiritual failure in my family in Jesus' name.
26. I breakdown and destroy every spiritual and physical limitation to business and financial exploit in my life and family.
27. I destroy every spirit of procrastination that has made my husband lose golden opportunities.
28. I claim and retake all lost opportunities that have evaded him one way or the other.
29. By the blood of Jesus, I destroy every lukewarm and cankerworm spirit that would eat up these blessings and profits.
30. Every form of devourers, operating in any form, that have been eating up my husband's blessings until now die by fire in Jesus' name.
Related Post: Powerful Prayers to Include In Your Prayer List
Prophetic Blessing Prayer For Husband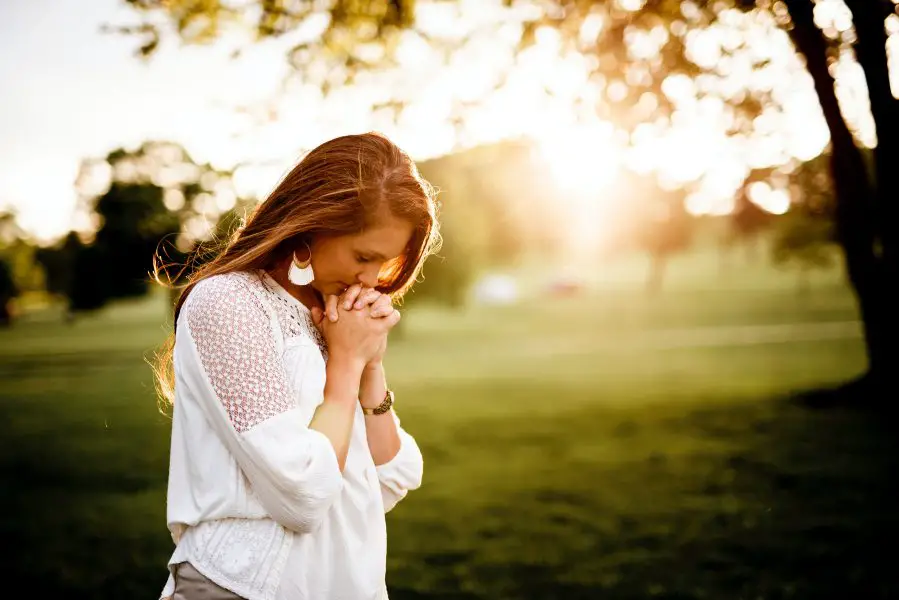 Included in this compilation of declarations over my husband, are prophetic blessing prayer for husband.
Prophetically, you should make declarations of blessings and open doors for your husband; so that success will come his way and so he can experience breakthroughs in all his endeavors.
Again, the key factor is faith. Remember, the bible says, "to him that believes, all things are possible".
31. I claim and seize our wealth now. All nations shall call him blessed in Jesus' name.
32. His gates are forever opened to floods of wealth and financial breakthroughs in Jesus' name.
33. You said in your word, 'give and it shall be given unto you' (Luke 6:38). He has given Lord, it's his time to receive bountifully harvest, in Jesus' name.
34. I declare that every hole in his bag is closed now! He loses nothing. He has no shortage. Nothing dies in his hands. In Jesus' name.
35. He pays his tithes, Lord, let the windows of heaven open and shower him with overflowing blessings (Malachi 3:10)
36. You said in your word that you'll rebuke the devorer for our sake (Malachi 3:11); Father uphold this promise in the life of my husband. Let it be evident in his endeavors.
37. Supernatural blessings shall come his way from now onward, in Jesus' name. Divine favor shall be his portion everywhere he turns in the mighty name of Jesus.
38. Men and women shall go the extra mile to show him and the entire family favor. Bless him everywhere he goes, in Jesus' name.
39. I release the angles of heaven to go and create opportunities for him in the name of Jesus.
40. This month shall be a season of supernatural increase for him and the entire family, in Jesus' name.
41. Bible says, "The step of a man is ordered by God". I decree that his steps are ordered by God both in his going out and coming in, in Jesus' name.
42. His life shall testify to the goodness of God at the close of the day. Every plant that my Father has not planted in his life shall be uprooted out, in Jesus' name.
43. I declare that every good thing that has been withheld from him in the previous days shall be released by the hand of God.
44. Uncommon manifestations of answered prayers shall be his portion in the name of Jesus.