80 Highly Effective Prayers for Family Members And Loved Ones
The potency of prayer is not in how long we pray. It is in how much passion we put into it.
I thought you might be thinking "I need some powerful short prayers for family members", so I prepared eighty powerful prayers for family members. I prepared these with your family in mind because I knew you might need them.
One of the most important gifts God gave to us is the family. When help is needed, the family is the first to come around; when times become difficult, they still stick around to motivate and give hope for better days coming around the corner. We all need a family who will standby and give that sense of protection and company.
The devil is like a roaring lion, looking for whom to devour. Therefore Praying for such a wonderful family God has given you is one of the greatest ways you can continue to guide and preserve that family tides. So I prepared these short prayers for you to pray for your family.
These are more than 40 prayer points for family. They are 80 powerful prayers for family members' protection, provision, guidance and many more.
Every category began with thanksgiving and closes with an assurance of answered prayer.
Prayer Points for Family Protection and Safety
The world is filled with evil. You don't even need to be observant before you see evil everywhere you turn. However, God, in His benevolence, promises His people safety and protection at all times. He promises to ensure your family's protection and safety at all times.
Jesus gave us consoling words, He said, "I have told you all this so that you will have peace of heart and mind. Here on earth you will have many trials and sorrows; but cheer up, for I have overcome the world." (John 16:33 TLB). Nothing catches God unaware. Far before the enemy thought of harming you, God thought of protecting you and all that are yours.
In this category of prayers for family members, are prayers you should pray to engage heavens into the affairs of your family. Pray these prayers passionately and see God taking care of the rest.
Thank you Dear Lord for the gift of family. Thank You for how far you have brought us. We may not be where we really want to be now, but with you on our side, we are confident of better experiences.
Lord, you are our hiding place. You're our refuge. You're our Rock of escape. We are protected from harm and kept safe from trouble as we go through our activities today and every other day in Jesus' name. (Psalms 32:7)
Father, I commit every member of my family to you, guide us in your truth, lead us in your wisdom, and teach us your ways, for you are our Savior and the good Shepherd.
No weapon formed against us shall prosper. And we come against every tongue that accuses us as a family in Jesus' name. (Isaiah 54:17)
My family members and I enjoy sound health, sound mind and we have sound judgment.
I declare that we are protected from sicknesses and diseases. The balm of Gilead is working for us in our home. Therefore, no more sickness or disease is permitted in our family. We are strong and healthy in Jesus' name.
We come into alignment with your will, purpose, and plans for our lives. We are shield from error and grievous mistakes In Jesus' name.
Shield us from harm. Protect us from the wiles of the enemy. Keep us from falling into temptation and deliver us from evil. (Luke 11:4)
No evil or plague is permitted to come near us. We enjoy victory and breakthrough in all that we do. (Psalms 119:124)
Where ever the devil is coming against me and my family members, the spirit of the Lord raises a standard against it. (Isa 59:19)
By God, we walk through tropes unharmed. By our God, we have the strength to leap over walls of limitations. (Ps 18:29)
What is that mountain standing in the way of our progress? No matter what you are or what form you are, I declare you plan in Jesus' name. (Zech 4:7)
No matter what is happening around, my family members are protected and preserved. No harm will come near our dwelling place in Jesus' name. (Ps. 91:9)
Every word or declaration made against my family, not in line with your plans and purpose for us, are nullified in Jesus' name. (Lam 3:37)
Father put your hedge of protection around about every member of my family in Jesus' name.
According to your word, in Ps 124:7, "Our soul is escaped as a bird out of the snare of the fowlers: the snare is broken, and we are escaped".
Father, because you are for us, we are confident that no weapon formed against us shall prosper.
Because our lives "is hidden in Christ Jesus"; we are protected from every intention to harm us, and from every scheme of danger against us.
Even when we walk through the valley of the shadow of death, your rod and staff will continually lead us and keep us (Ps 23)
Lord, you shall cover us with your feathers, and under your wings shall we trust: your truth shall be our shield and buckler. (Ps 91:4)
Because of your presence, we shall not be afraid for the terror by night; nor for the arrow that flies by day; Nor for the pestilence that walks in darkness; nor for the destruction that wastes at noonday. (Ps 91: 5&6)
I declare that even if thousand are falling at our side, and ten thousand at our right hand; they shall not come to nigh us. Only with our eyes, we shall see the reward of the wicked. (Ps 91:7-8)
We pray that you God shall give your angels charge over us, to keep us in all our ways. They shall bear us up in their hands, so we won't dash our feet against stones. (Ps 91:11-12)
Even if we step upon lions and adder, and thread upon scorpion and dragon, they shall not be able to hurt us.
Thank you as we live in the consciousness of your Angels taking charge of us. We are not fearful of what the enemy can do to us because you are with us.
Related Post: New month declarations and Prayers
Prayers for Family Guidance and Wisdom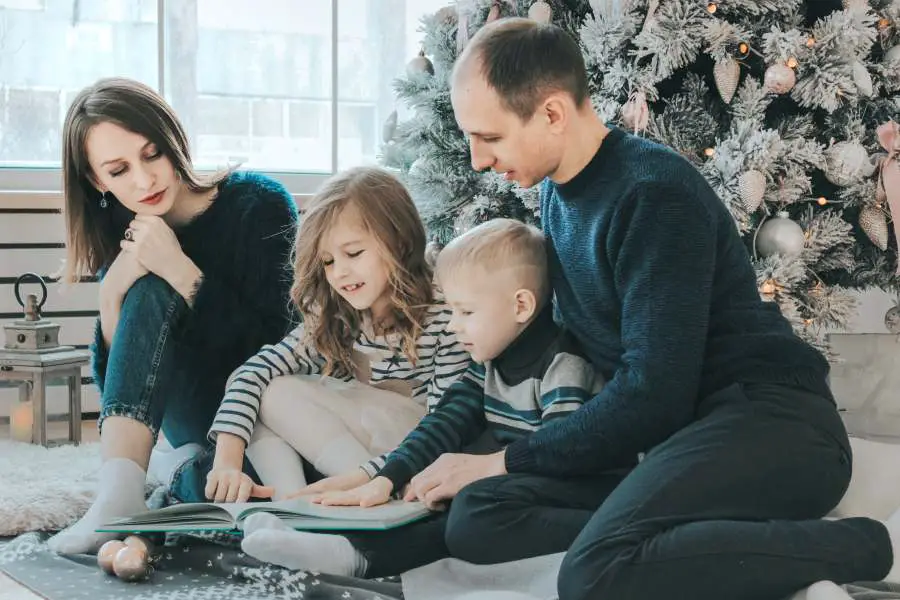 A sheep may consider itself to be wise, but it cannot do without the guidance and wisdom of the shepherd. God is our Shepherd; we are the sheep of His pasture.
David recognized this and expressed it in Psalm 23. He said, "The LORD is my shepherd, I shall not want. He makes me lie down in green pastures. He leads me beside the still waters.".
Recognizing God as the shepherd and relying on His guidance and wisdom is one of the greatest decisions you'll ever take. This is what guarantees your direction into the place of great provision, abundance, and rest.
Here are prayers for family guidance and wisdom. On several occasions, I have made these prayers for my family members and I have seen Him intervene when we are left with no clue.
Father thank you for how you've been guiding us even when we are not aware you were the one leading us. Thank you for the wisdom we've exhibited that we know are beyond our intelligence. We are so grateful.
Lord, You promised to instruct us and teach us in the way that we should go and that you will counsel us with your loving eye. Today, we commit our steps to your cares, instruct, and teach us, Lord, in Jesus' name. (Psalms 32:8)
Father, You have the best plan for our lives. Help us to trust in you and stop depending on our ways.
Lord, help us to learn to lean on you for guidance and not to trust our wisdom and understanding. Help us to always acknowledge you as God and as the good Shepherd. (Proverbs 11:14)
Father, we want your will to be done in our lives and in this situation, __________, not our will Lord, Your will alone shall stand. Let this matter ___________glorify Your Name.
Lord, instruct me on what to do concerning this matter___________. You promised to lead and guide me when I ask in sincerity of heart. (Psalms 32:8)
Our Lord and Father, we commit even the minute matters to your cares. We are confident that you cannot mismanage our lives.
Lord Jesus, teach us the way to go and the path to take. Lead us in the way of life and righteousness. (Ps 23:3b)
Father, You are our Light in the Darkness, shine your light in every dark area of our lives.
Father, help us to make the right decisions for our lives. Help us not to be carried away by the desire to impress friends and extended family, but to do the right thing. In Jesus' name.
Father, at every crossroad, please show us the path to take. Lead us the way to follow. We refuse to be confused in Jesus' name.
Proverbs 16:9 says "In their hearts, humans plan their course, but the LORD establishes their steps" Father, we acknowledge that you are the One to establish our steps. Establish our steps. In Jesus' name.
Order our steps in your word dear Lord. Teach us, and guide us every day.
Help us Lord to be still. To hear you even amidst noise and distractions.
We are sensitive to the voice of God. Our sensitivity is heightened and sharp. In Jesus' name.
We do not see only as men see. Our spiritual eyes are opened and able to see beyond the obvious.
Help us to understand mysteries that are too difficult to be understood by the wisdom of men.
At every point in time, we know what to do, and we do it rightly; having amazing results in Jesus' name.
Thank you, Father, as we trust you for guidance and leading, we know that we will be led by Your Spirit in the right ways.
Prayers for Family Strength and Peace In Times of Troubles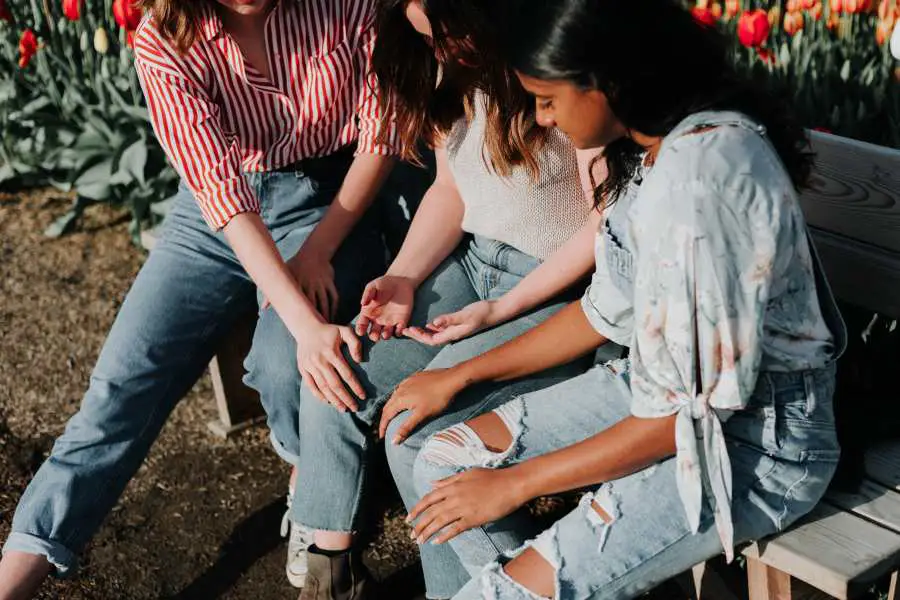 As I compile these prayers for family members, I remember times when I had exhausted all my strength and yet couldn't breakthrough. So I thought to add this session of prayer.
I think we all have been to a point in our lives where we feel we can't go on anymore. We've been in situations where if God doesn't show up, so many things will go wrong. And this has led to agitations in our home, stealing our peace. At such times, the way out is prayers for family strength and peace.
Father thank you for your strength that has kept us up until now.
In our weakness, we rely on your unfailing strength.
Our strength has been exhausted, it cannot take us further.
We ask for renewed strength to go on and mount up with wings as eagles.
Help us to run and not be weary; help us to walk and not faint.
In the midst of chaos, we will find in you the grace to keep going.
When it seems like we can't move an inch further, we depend on you as our source for strength and fortitude.
We enjoy your Peace even in troubled waters. We declare "Peace be still".
Every voice that rises against us is silenced. Every battle is won.
Father let our peace be restored. Let our minds be able to rest on your might and power.
Thank you, Father, we believe that you have given us strength for the battle and have caused us to subdue all those who rose against us. You have made our enemies turn and run away; we have destroyed them all. (2 Sam 22:40-41)
Prayer Points for Protection against Enemies
Yes, we have been given victory over the devil and His works by the blood Jesus shed on the cross of Calvary. Nevertheless, you and I need to make powerful prayers for family protection and guidance. This doesn't mean that we consider Christ's blood insufficient, but we need to enforce that victory He has given us over the enemy through prayers.
The enemies are relentless. They keep trying ways to get us down. Therefore, we need to engage in spiritual warfare prayers for protection from danger. Our God is a prayer-answering God and nothing is too difficult for Him.
The Bible is filled with God's promises to protect us when we make prayer points for protection against enemies. There are several prayers in the bible. Prayer of Protection is one of the most reoccurring of them, especially in the Psalms. I implore you to make these prayers for your family members.
Thank You, Lord, for protecting us against the schemes of the enemy. You have been our shield and fortress.
Lord, I pray, that you continue to save us from our enemies. Nullify their plans and schemes targeted at my family for our downfall.
Cause confusion in the camp of our enemies. May they fall in their own pit and die by their own blood.
Every power that is working against us, in our lives, by the authority in the name of Jesus, I render them powerless.
I come against principalities and powers working against us on the land, above the earth, and in the sea. Their powers are nullified in Jesus' name!
I speak against the spirit of stagnancy, fear, failure in my Family. I reject you in our lives.
Every stronghold in our mind, that the enemy is using against us, to cause us to think negativity, you are destroyed today in the name of Jesus.
Every means through which the enemies have gained entrance into our lives are closed forever in the name of Jesus.
Our eyes are opened, our minds gained understanding. We fight appropriately and accordingly. We have victory in Jesus' name.
Thank you father because we have victory in you. From now onward, we live a triumphant life.
Prayer Points for Divine Direction and Guidance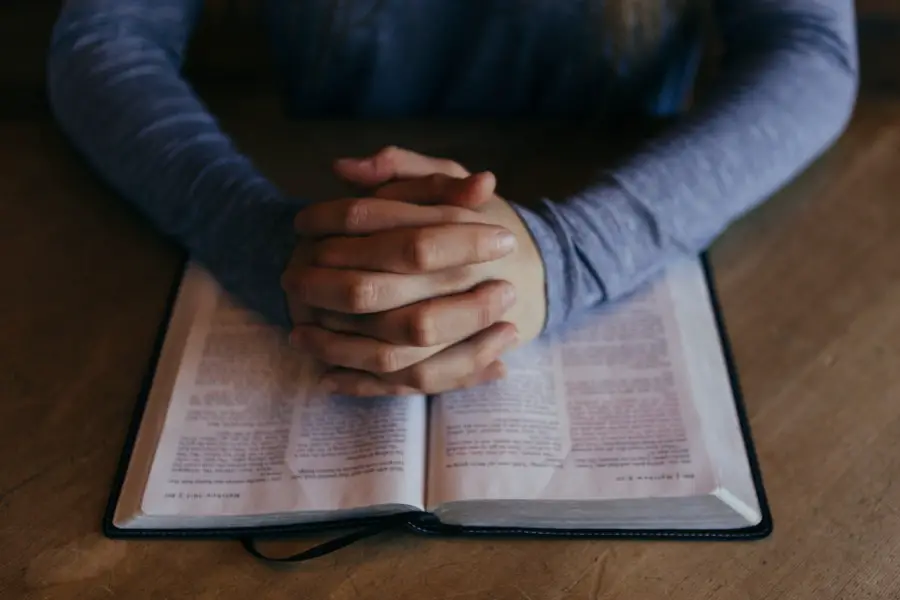 No matter how fast we may run, if in the wrong direction, we'll never get to the right destination.  Uncertainty is a natural plight of every man. This is normal because we are not omniscient. It is therefore necessary that we pray for divine direction, so that the God who sees into the future can lead us into our promise land.
Sometimes, we wish we can know everything the future holds, but we can't. As a result of this inability, we need prayers for divine direction and clarity of purpose.
As you make prayers for family members, this is a crucial aspect that you need not ignore too. Pray for yourself and others in your family. Pray that the eyes of your/their understanding may be enlightened, so you/they may know what you/they are called to be in life.
Father, enlighten my understanding concerning my purpose in life. I do not want to continue to live as one that beats the air. Help me to know what you plan for me to be in life. In Jesus name
I ask that you help me to patiently tarry in your presence until I come to the awareness of your plans for my life. Help me to cultivate the discipline of listening to your instructions in prayer, and yielding accordingly.
Help me to know your perfect will concerning my life. Lead and guide me on what I should focus my life on. I don't want to continue as one beating the air.
Father, I pray that you help me to choose my friends wisely. Lead me to the right people that will add values to my life. Orchestrate my path to the association that will help me live a purposeful life.
O Lord, guide my thoughts. Sharpen my ability to discern your will and ways for my life. Help me to think about things that are in-line with your word and your will. (Phil 4:8)
I confess that my thoughts are good and godly, clear and pure, noble, just, and commendable.
Lord, help me to obey and trust in whatever your words say for direction and leading.
Father, the future may be looking blurry now, but I trust you to bring clarity and direction into every aspect of my life. In Jesus' name.
Father, help me to be prepared for the journey ahead of me. Hold my hand and lead me on. No matter the storm that comes my way on my path to fulfillment of purpose, help me to keep going without giving up.
I pray for myself and my family; no matter how hard things might seem to be, show us the way out and the strength to walk into victory. Even in the wilderness of life, Father, make a way for us.
O Lord, help me to take to your instructions. Teach me to observe to do according to your word. Lead me in the path of righteousness for your name sake.
Light shines in my path. My family and I are delivered from the influence and effects of darkness. We walk in your truth and in your will.
Father, we pray that you be unto us a cloud by the day; leading us through to your plans for our lives. Also, be our pillar of fire by night, so we can be preserved from the death in the night.
 Lord we pray that in areas where we might have gone astray, lead us back into your will. Help us to continually walk in your grace in Jesus' name.
Thank you Father because I believe you have answered me and that everything will begin to work toward the clarity and the fulfillment of my purpose.
Never allow discouragement set in. Don't give up on your family. God answers prayers as you learn to remain consistent in the place of prayer.
As you engage God with these prayers for family members, couple with some faith confessions in this post, I strongly believe that you'll begin to have new experiences and your family members will start seeing major positive shifts in their lives.
I'm confident that a new season is emerging in your family and testimonies of God's goodness will start rolling in from everyone in your family. Keep making prayers for family members.
It would be a great thing to share this treasure with others through your social media platform. Let them also enjoy the anointing that is embedded in these prayers for family members.
Lastly, your comment would be appreciated, so I can know how well this post is blessing lives.
Grace!