90 Short Inspiring Quotes About Trusting God In Difficult Times
So when it looks like your world has come crashing and you are overwhelmed with too deep a pain, you can rely on some quotes about trusting God in difficult times from the Bible to stay firm like the house built on a rock that cannot be taken away by the fiercest flood.
Here are some heart-lifting quotes about trusting God in difficult times prepared specially for you. When you feel down and you are almost blown away by life's challenges, you can count on these powerful godly quotes to stay lifted and maintain a merry heart.
These short quotes about God and life are not only for 'down-time', they are also to help you in your Christian journey, so you can harness, to your advantage, all that is yours in Christ, by the reason of your position as a child of God.
Christian Inspirational Quotes for Difficult Times
Trusting God can have a real impact on your life. Keeping godly inspirational quotes about life in your heart can give you courage and strength during difficult times.
Also, when you trust God's plan, you will be able to endure any tragic events that may come your way, and you will come out strong as the conqueror that you are.
God's guidance and help can be felt the most when we are aware of Christian quotes about perseverance, especially during times when persevering seems undoable.
In the actual sense, it is not impossible to persevere. You just have to give God a chance to be God in your life, and allow him to work things out according to His time and plans for your beautiful soul.
These Christian inspirational quotes in difficult times will be to you, a great source of encouragement and hope.
1. If we trust God to make our tomorrow better, we can endure the suffering of today. "
2. Never let your head hang down. Never give up on yourself and on God. God will always make a way where there is none.
3. In times of great pressure or difficulty, it's always best to keep your focus on God, turn all your energy and strength to God so that He can give you His strength where your strength has failed you.
4. The tomb couldn't stop Jesus; do not let Obstacles stop you. If you run into an obstacle, don't turn back, rather, turn to God to reveal a way of escape.
5. Sometimes when our light goes out, an encounter with God's love can blow it again into instant flame.
6. With Christ in your life, even though there is thick darkness behind you, there is going to be a bright light before you.
7. Do not forget who you are… You are a child of God. Don't compromise that for anyone or any reason.
8. Christianity is not void of challenges; every Christian has had times of deep discouragement. The good thing is that we can always talk to God about our challenges and enjoy the peace that comes from talking with God.
9. The broader your level of understanding of the goodness and mercy of God on your life, the more likely you are to thank Him in the storm.
10. God is in the business of turning your mess into a message, your insults to results, and your mockery to a miracle.
11. Are you weary, broken, shattered, confused, and heavy laden? Go to Jesus, He is interested in carrying your heaviness, and in exchange, He will give you rest.
12. God is touched by your tears because He is compassionate. When you're really hurt… Pray.
Related Post: How To Get Breakthrough Through Prayers And Fasting
Thought Provoking Christian Quotes
The way you think affects the way you live. If your thoughts are powered by these thought-provoking Christian quotes, you will be able to maintain positive thoughts and lead a beautiful life as a child of the Almighty God.
These quotes about trusting God in difficult times, are quotes that will help you divert your thoughts from negative situations and help you see life the way God wants you to see it.
They are godly inspirational quotes about life that will enable you to see life from God's perspective.
1. The Creator of the ends of the earth never gets tired of keeping watch over you. He gives strength to the weary and increases the strength of the weak.
2. It doesn't matter how old or young you are, you are still alive because God has good plans for you.
3. Being a Christian doesn't exempt you from life's challenges. Being a Christian makes you an overcomer.
4. God is more concerned with the state of your heart, than He is, with your actions.
5. Your mind is like soil, you can grow fruits or you can grow tares on it. You're the sower.
6. You cannot speed things up by being impatient, and this greatly increases the inconvenience of not seeing the Father at the helm of all things
7. Don't waste your life's difficulties with grumbling or despair. They are very valuable and you will not always have them. Gold is not designed to stay in a furnace forever, but it will not shine without first staying in the furnace.
8. Never take the Lord's Holy book for granted. Don't just read it, quote it, and preach it. Receive every jot of it with reverential fear.
9. When we go to God in prayer, the devil knows we are going to take power against him, and so he restrains us from praying as much as he could.
10. The purified conscience is not a conscience that has managed to forget guilt, it is a conscience that has experienced guilt faced by the price paid in full on the Cross.
11. God loves you, not because you are lovable but because He is love
12. Worry does not take away the sorrows life brings; it only takes away your strength and power to withstand life's challenges.
13. In God's plan, no one is irrelevant.
14. Do not fret about trusting your uncertain future to a God who is certain and trustworthy.
15. God never said the journey would be easy, but He promised that He'll be with you through it all; and that the arrival would be rewarding.
16. If a fish decides to live on land, it will die… If a bird decided to live in water, it will die… If a man decides to live outside God, he dies!
17. Fear is an emotion that has only the potency we give it. You may feel scared and still do whatever you know you need to do, even if you "do it scared."
Related Post: Motivation For Hard Times
Quotes About Trusting God In Difficult Times
We all need inspiration at some point in our journey. There are times you feel like quitting and you're ready to throw in the towel.
You're not alone. We are all vulnerable to that. At such a time, inspirational Christian quotes and sayings can give you a pat on the back and help you get back on track towards the finish line.
Below, are some good Christian quotes that you can place on your wall or beside your mirror to inspire you and get you motivated as you move on…
1. Recognize hope in the midst of despair. See peace in the midst of unrest. As a Christian, you have a hope that the world does not have
2. Take off thoughts of limitation. You can never soar above your thoughts. Create a wonderful vision for your life through your thoughts.
3. The ultimate test of a Christian is not where he stands in times of peace and comfort, but where he stands in times of challenges and controversies.
4. Sometimes, you have to first of all stop and rejuvenate to be able to move on to where God wants you to go.
5. I have learned from experience that most of our happiness or unhappiness depends on our moods and not on our circumstances.
5. The storm you're facing now is only temporary. The clouds that are currently rolling over your head will pass and then you will have promising weather and permanent sunshine of glory.
6. We gain strength, courage, and confidence from every experience in which we really stop seeing fear in the face … we have to do what we think we cannot do. "
7. When we talk about a place where there are no tears, no death, no fear, no night, we talk about the benefits of heaven. The beauty of heaven is seeing God. "
8. Everything that makes a man a good Christian, makes them good citizens. "
9. The Christian life is a paradoxical life; to receive, we must give, to see we must be blind, to be wise, we must be simple, to suffer is to enjoy, and to live we must be ready to die.
10. What the Christian considers important, the world considers with contempt, and what the world considers important, the Christian considers completely meaningless.
11. If you are a Christian, you are not a citizen of this world trying to get to heaven; you are a citizen of heaven moving through this world
12. When the Christian continues to go on his knees, he will continue to see more than the philosopher on his toes.
13. A Christian is not measured by his height, not his lengthy prayer, and fasting life but by the depth of his love towards his neighbors.
14. The purpose of Christianity is not to avoid challenges, but to produce characters that can cope with them. It did not make life easier, instead, it's to make us better.
15. To live a Christian life without the Holy Spirit is to try to listen without your ears and to breathe without your lungs.
Related Post: Prayer Quotes For God's Strength 
Happy Christian Quotes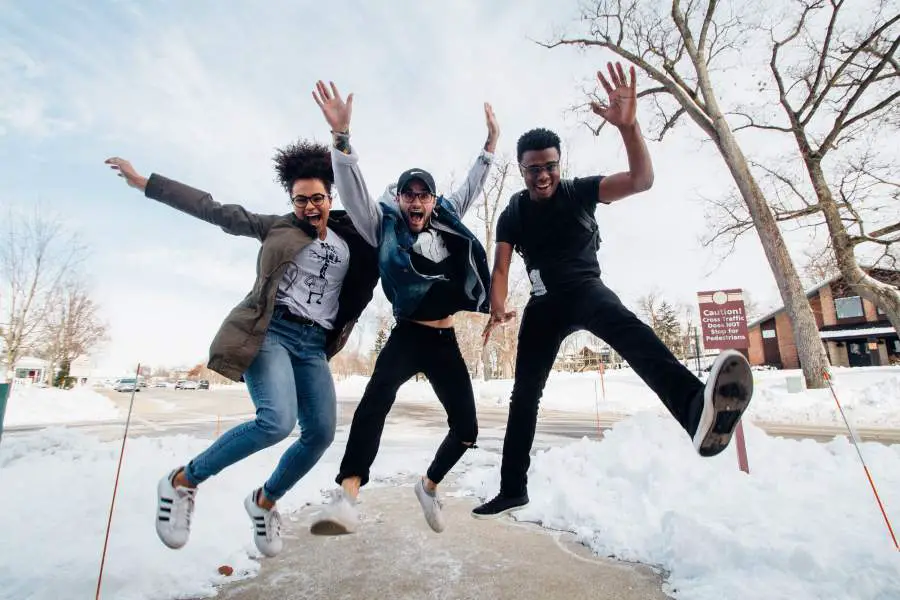 What did the preacher who led you to Christ tell you about Christianity? Did he say giving your life to Christ will take away your sadness in exchange for happiness? Well, He wasn't wrong at all.
I know that's arguable because the world hits us with many challenges that threaten our happiness, but have you read the scripture that says God exchanges our garments of sorrow with the garment of gladness? Yes, he does! If the Bible says so, then that's what it is!
These happy Christian quotes are some forms of Godly inspirational quotes about life that serves as a reminder that your happiness in Christ is assured, no matter what life might throw at you.
1. The happiness God designed for you is the happiness of free and voluntary unity to him and to ourselves in the ecstasy of love and joy. The most ecstatic love between a man and a woman on earth is only milk and water compared to the happiness God designed for you.
2. Life is full of twists and turns- and sometimes we are tempted to think that God has abandoned us. The truth is, it may look like we are surrounded by many problems, but we are actually surrounded by the omnipresent God.
3. No matter what you have experienced in your life or the sins you may have committed in the past, if you look to God and seek forgiveness, you will always find happiness.
4. Do not place your happiness on things that you may lose to death…. only place your happiness on the Beloved that lives forever.
5. God cannot give us happiness and peace other than himself, because happiness and peace outside God do not exist.
6. Happiness is the result of good things… However, there is something deeper than happiness… It is called Joy. The joyful spring is deep inside. No matter what happens, that spring will never dry up. Only Jesus gave that joy. He was very joyful, even in the shadow of the cross, singing inside.
7. Divine love is the source of perfect peace and happiness, it is freedom from all troubles, that brings satisfaction.
8. If you can find where your treasure lies, then you can find where your heart lies and if you can find where your heart lies, then you can find where your happiness lies… If your heart lies in Christ, then your happiness is secured.
9. Your happiness comes naturally when you begin to lead a purposeful life when you begin to live according to God's plans for your life.
10. When we want to make ourselves truly unhappy, all we need to do is show that comfort and luxury are the main requirements of life.
11. If something in life is an absolute requirement for your happiness, it is essentially an 'idol', something you actually worship.
12. What we call human history is money, poverty, ambition, war, prostitution, class, empire, and slavery. It is a long and terrible story of a man trying to find something other than God, which will make him happy
13. The world seeks happiness through self-affirmation. Christians know that the key is self-denial.
14. God is the true source of happiness, strength, hope, and wisdom. Those who have God in their lives will always have these things.
15. God will always be with you. No matter what happens, you should always remember that God is by your side. Having this knowledge alone can bring you happiness.
Christian Quotes from the Bible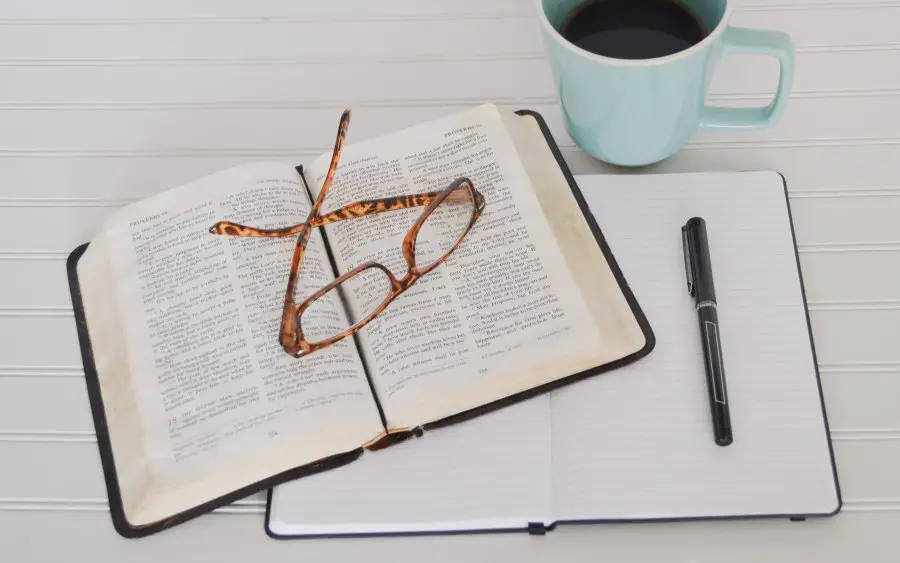 The Bible is not just a manual or a guide to living a successful Christian life, but it is also a book with a lot of motivational quotes and prayers. It contains more than a hundred faith quotes about life. It is a book with very spiritual inspirational messages.
Christian Quotes from the Bible are quotes that will enable you to pattern and model your life after the life of our Lord and Savior, Jesus Christ.
These quotations about Christian faith will help to brighten your path as you continue your walk with Christ as a Christian.
1. Do not worry about anything, but in all things, through prayers and petitions and gratitude, make your request known to God. (Phil. 4:6)
2. Be rest assured that neither death nor life, angels or demons, present, past or future, or any power, height or depth, or anything else, that can separate us from God's love. (Rom. 8:38)
3. There is no fear in love. But perfect love dispels fear because fear is related to punishment. A person of fear cannot become perfect in love. (1 John 4:18)
4. Don't be afraid, because God is with you. Don't be taken by surprise with the happenings around you because God loves you; He will strengthen you, help you, support you with His righteous right hand. (Isa. 41:10)
5. God's love never ceases, His mercies are renewed every morning. His love for you is not determined by what you do or don't do… His love is 1001% certain anytime any day
6. But those who are waiting for the Lord will always regain their strength. They will stand up with their wings like eagles. They will run without getting tired; they would walk without passing out. (Isa. 40:31)
7. Be trustworthy and unshaken always stay in the work of God and know that in God, your labor is never in vain. (1 Cor. 15:58)
8. Trust God with all your heart, don't rely on your understanding. Acknowledge him in all your ways, he will guide your way. (Proverbs 3:5)
9. Do you know the plans God has for you? They are plans to make you prosper and give you a hopeful future, not a dead end. (Jer. 29:11)
10. We know that in all things God serves the interests of those who love him, who are called according to his will. (Rom. 8:28)
11. Be strong and brave. Don't be afraid because the Lord your God is always with you. (Joshua 1:9)
12. God has the ability to turn your mourning into dancing; He can lose your sackcloth and clothe you with gladness. (Psalms 30:11)
13. Through the living and enduring words of God, you are not reborn from perishable seeds, but from immortal seeds. (1 Peter 1:23)
14. When you convert your worries to faith and trust in God, the peace of God, which exceeds all understanding of men will guard your hearts and your minds in Christ Jesus. (Phil. 4:7)
15. Be strong and courageous. Do not be afraid or astonished for the LORD your God goes with you; he will never leave you nor forsake you. (Deut 31:6)
Amazing Christian Quotes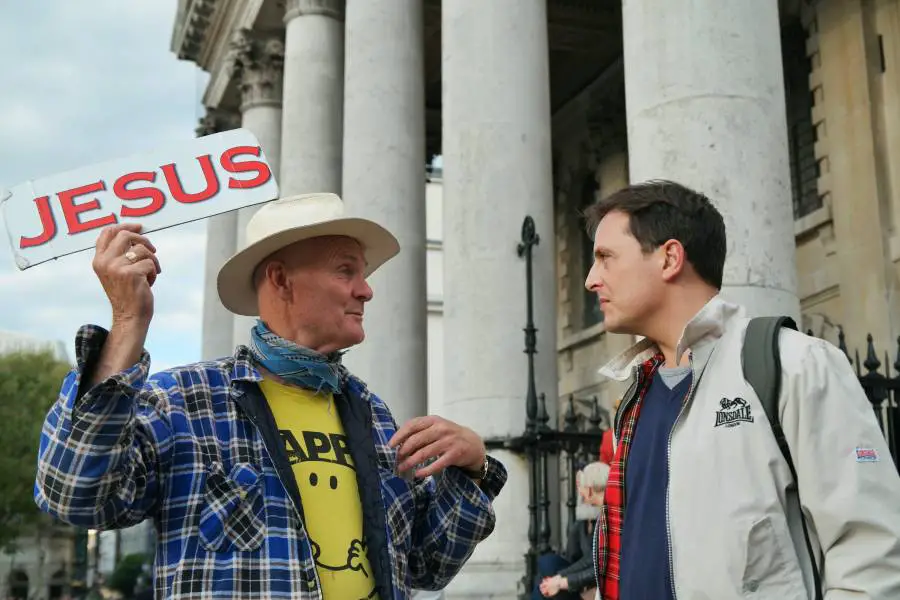 Amazing Christian quotes are quotes that will encourage you to live an extraordinary Christian life…, a life distinctively different from the ordinary… A life that depicts morality and Christianity.
With these amazing Christian quotes, you are set to live an amazing Christian life.
In this morally degraded, pagan, and atheistic world, you may often feel overwhelmed and completely lost; but don't worry, there are many things you can do to further strengthen your faith in the Lord and Christ.
The following good Christian quotes will help you to stay happy. Enjoy these inspiring Christian quotes and be encouraged to believe in God and obey his commandments.
1. God is Omniscient; He therefore cannot be caught unaware. He knows your end from your birth. His plans for you are of good and not of evil. Therefore, relax in His bosom.
2. If you are God's, everything that concerns you is His.
3. If any man is in Christ, old things are passed away. Everything is now new. Everything means everything. Nothing excluded.
4. When we learn to read the story of Christ and treat it as a story of God's love, it does for us what we can't do for ourselves – this insight produces a surprising sense of gratitude again and again.
5. Behind every problem we face, God has a purpose. He uses our circumstances to develop our character.
6. The Bible is the story of two gardens: the Garden of Eden and the Garden of Gethsemane.
First, Adam fell. Second, Jesus stood up. First, God sought Adam. Second, Jesus sought God. Adam hid from God in the Garden of Eden.
In the Garden of Eden, Satan led Adam to a tree and caused his death. Jesus walked from the Garden of Gethsemane to a tree leading to our lives. "
7. When you run to Christ, you will be set free to serve, love, and thank, without feeling worried or fearful. As long as you are running towards Christ, you are secured.
8. Spending time with God is the key to our strength and success in all aspects of life. Make sure you never try to put God's work in your schedule, rather, always put your schedule around God.
9. Do not be afraid of the devil, he cannot hurt you because he cannot hurt the person you are joined with; he can't deal with the person with whom you are united; he can't deal with the one whose nature is in your nature.
10. Who should we make the proudest? Our families? Our friends? Our teachers, or our bosses?
What about the person who shaped us and placed us on earth? The one who shaped us like clay, and instilled in us the breath of life that shaped the universe?
Have you ever considered making him proud?
11. True faith means not backing down. This means placing all hopes on God's loyalty to his promise.
12. We commit sin because we lack love. God saved us because he loves us in excess.
13. If the cross is the end of the story, we will have no hope; but the cross was only the beginning. Jesus did not escape from death; he conquered it, opens the way to heaven, for all those who dare to believe in His name.
14. What saves a man is not mighty faith, it's true faith; and the salvation lies not in the faith, but in Christ. It is not the size of faith, but the sincerity of faith that matters.
15. The gospel declares that no matter how spiritual or religious we are, we cannot save ourselves. What Jesus did is enough."
We hope that these quotes about trusting God in difficult times meet you just where you needed them, these quotes are spiritual inspirational messages that will position your mind to stay positive and hopeful as you journey through life.