Powerful Prayer of Thanksgiving To God Almighty For His Blessings and Everything : 60 Short Prayers of Gratitude
Sometimes, a simple "Thank you God for everything prayer" is all you need to usher in the next testimony. Yes, it could be the only piece you need to bring peace to your soul. Hopefully, this collection of prayer of thanksgiving to God Almighty will open your heart to such an experience.
Life itself is a mystery; there is constant uncertainty about what the next second has in store for us. We can only stay hopeful, make choices and take risks that may put us in tight corners; but notwithstanding, each time, there are reasons to be thankful to God.
In such situations, when we feel like there's nowhere to turn to, God always comes through for us at the very last minute and that's why it's essential we inculcate the habit of saying a prayer of thanksgiving to God Almighty.
We know that it may not be easy to put words together at the moment of ecstasy or discouragement when we should raise some thanksgiving prayers, so, we have meticulously pulled out these prayers which you can resonate with at every level in expressing your gratitude to Him. I am confident you will find this useful.
Appreciation / Speech of Gratitude To God Almighty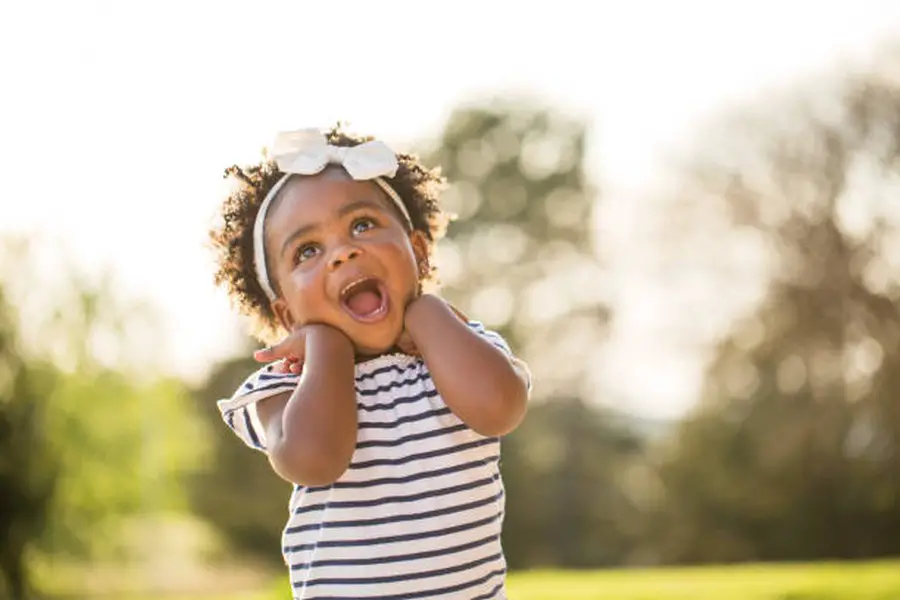 Look around you. Reminisce on your past experiences. Ponder on all you've been through. Perhaps you've endured some experiences and God helped you to come out victoriously. Don't you think it had been God all along?
Here is a collection of some prayer of thanksgiving to God Almighty which will open your eyes to see and also serve as a reminder of the reasons to be thankful to God.
1. When I think about your unconditional love for me, I stand in awe of you. Your love is indeed in excess, never-ending. That's enough reason to thank you.
2. You are the only one who remains faithful. You do this without taking into consideration my unfaithfulness. Men fail, men, change, but you remain the faithful God.
3. What manner of man are you? You're so tender, so compassionate. You're sweet and so loving. You're unbelievably gracious and boundlessly merciful. You're kind and so caring. Words are not enough to describe you.
4. Every move I make, I make in you. You've been my way-maker. Every step I take, I take in you, you've never stopped being my source of direction.
5. Lord, you are always there. In the darkest of all times, you are still there. Even though I walk through the valley of the shadow of death, you remain there, with and for me.
6. Where can I go from your presence? You are everywhere at all times. Even in the grave, you are there. You have been there all the while. You are timeless and you are ageless.
7. Looking at where you picked me from. Looking at what you have brought me through. I can't thank you enough. This is my heartfelt prayer of thanksgiving to you, God Almighty.
8. You looked past my sins. You looked past my flaws. You looked beyond me. I was unqualified; you made me qualified by your unlimited grace. What an amazing God you are.
9. You have always been ahead of men. Doing things they can neither imagine nor do. You are the most high God and the all-powerful. I wish I could appreciate you the way no man does. You deserve more than that.
10. You disappointed the devices of the wicked. You nullified all orchestrations of the evil ones against me and my household. Isn't that enough reason to be thankful to you?
11. Opening my eyes today and I realize how privileged I am to perceive and see your glory once again. My faith in you is renewed today. Thank you for all you do, Almighty God.
12. Whenever I try to express how truly grateful I am to you, words fail me. And then I remember that you are the God that is indescribable. Your love for me is far beyond what I can imagine.
13. You made the crooked ways straight, for my sake. In the midst of my enemies, you prepared a seat for me. Thank you, Lord, for counting me as a treasure.
14. My heart beats with so much love. My soul pants after you with so many desires in my mind. You have indeed lifted me above all my equals. You're truly the sovereign God.
15. You have got times and seasons in your hands. There are no words to describe how powerful you are but you chose to call me, this lowly me, your own. Oh! How I love you, Lord!
16. You have rescued me from life's anxieties. All my burdens, you have taken on your shoulders. Now, my heart has found peace because you have given me rest in exchange for my pains.
17. You are the all-powerful God, no questions asked. When the enemy raised a standard against me and my household, you proved once again that you are the all-powerful God.
18. When I was weak, you strengthened me. When I was hungry, you provided for me. When my heart was troubled, you gave me peace. How can I express my unending appreciation to you, oh Lord!
19. You speak from heaven, it sounds like thunder. You smile from heaven, it looks like a beautiful rainbow. This shows how amazing you are. Then, you made me, in your likeness, super amazing!
20. You created the heavens and everything that is in it. You are the king of all kings. Even when kingdoms rise and kingdoms fall. You remain the king of kings. And that king has decided to make my heart His throne, what a mighty God you are!
Related Post: Appreciation Quotes to God
What Does The Bible Say About Thanksgiving To God?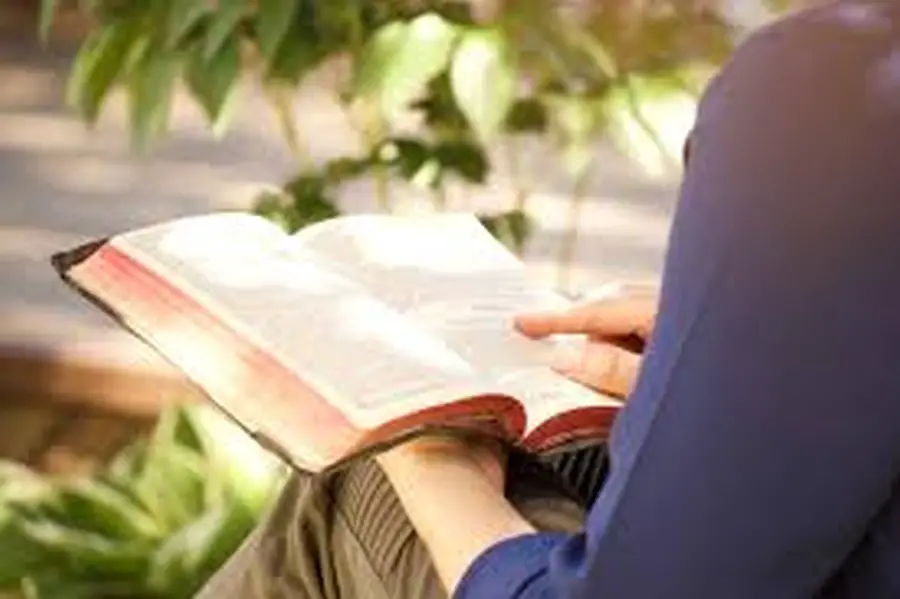 The act of giving thanks especially to God is a public celebration in acknowledgment of His divine favor or kindness. The subtle art of saying a prayer of thanksgiving to the God Almighty can serve as a faith booster in hard times and tough situations.
The book of Thessalonians tells us how giving thanks is God's will for us. So whenever you feel down or do not see a need to be thankful, ask yourself, 'what does the Bible say about Thanksgiving to God?". Then you'll realize that, that's your ladder to the next testimony.
Here are some crafted messages to serve as a quick reminder. They are enlisted, for a quick reminder.
1. God says to us to "give thanks in everything". Never forget it takes a man rich in faith to stay planted in obedience in every situation of life.
2. In the midst of his enemies, David's cup overflowed. Not just in psalm 23, but throughout his lifetime. He had the heart of celebrating the graciousness of God.
3. It is only with gratitude that life becomes rich as it is written, "only with joy can you draw waters out of the well of salvation"
4. Remember, God is in control and no one can relinquish His authority. So in everything, give thanks, not because of the situation but because of the One who is in control.
5. When happy, praise God. When faced with difficulty, seek God with thanksgiving. When down, worship God. When sad, trust God. But in everything, give thanks.
6. You are not a believer if you do not have a thankful heart. That is the biggest proof that you lack trust in the one you serve.
7. No matter how weird the seas become, no matter how intense the storms get, a believer's heart is made up for constant praise and gratefulness to the Lord.
8. Remember the psalmist said, "give thanks unto the Lord, for He is good and His mercies endureth forever". For all He has done, He is doing and for all, He will do, we ought to give thanks.
9. Be thankful. God Himself commanded it; not as a domineering Father, but for our good and His glory. It is always an opportunity to draw nearer to Him.
10. Our Thanksgiving and gratitude is an offering precious in the sight of God. It rises like a sweet fragrance unto Him and it compels Him to grant our requests.
11. Let us be thankful to God as often as possible even more than we pray other prayer points. Thanksgiving will draw our hearts out to God and keep us intimate with Him after we make room for Him in our hearts.
12. It is one thing to feel gratitude, it is another thing to show gratitude. The latter is more precious than the former. Make thanksgiving your lifestyle.
13. When we rid ourselves of anxiety, wash ourselves off worries, this act in itself is an express demonstration of our unconditional and unwavering trust in God.
14. Want to prove that you are in alignment with God? Check this: do you possess the spirit of thanksgiving? Is your heart in-tuned with that of Christ?
15. Give thanks in all things. All things including loss of loved ones, lives, and properties. For in thanksgiving, will you be blessed with the strength to move on and scale through.
16. He that is not thankful is a great fool. Ingratitude is a fruit of pride, an anti-God attitude. We know, pride goes before a fall.
17. "Who shall ascend into His presence?", the Bible asks, He that is with a broken and contrite heart. Showing gratitude is the simplest proof of humility.
18. The Lord is our refuge and a high tower for the oppressed. A refuge and a stronghold in times of trouble. You have always been there, we can't be thankful enough.
19. Sing forth His praises. Thanksgiving precedes seeing His goodness and mercies at work in your life. If you want Him to be merciful, let your thanksgiving ascend towards the heavens.
20. He hears our desires. He hears the longing of the humble and oppressed. He will prepare our hearts. He will answer our pleas but when thanksgiving goes up, He answers speedily.
Related Post: Quotes About Joy and Happiness
Prayer to Thank God for the Gift of Life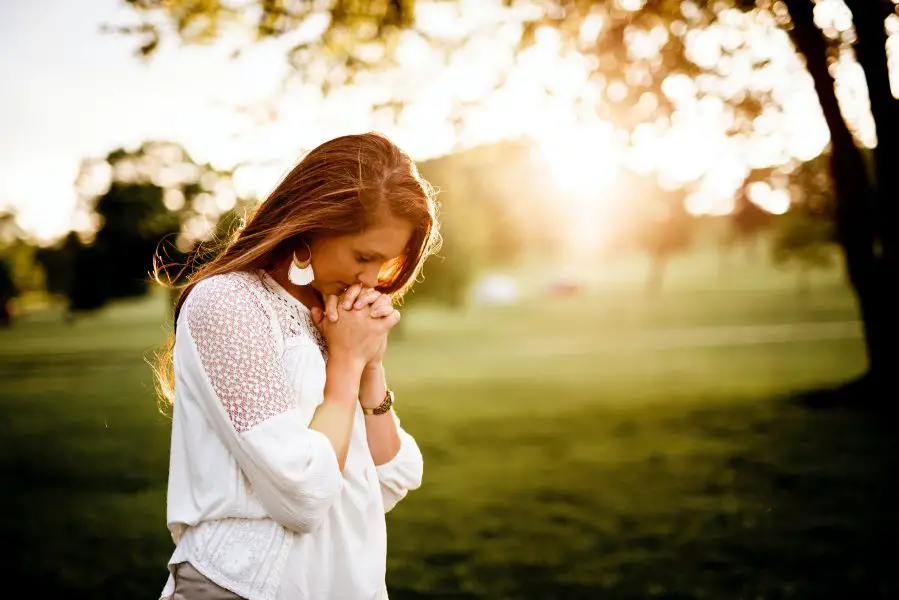 Everyone has different reasons for being thankful. Some people are thankful for the gift of friends and family amongst other things. Offering prayer to thank God for the gift of life is a way to lift your spirit and help you feel more positive.
We have collected the most powerful and uplifting prayers to thank God for the gift of life.
1. Thank you Lord for everything you have given me. Do guide my thoughts today, guide my words as well. Make me always conscious of your gift of life towards me and those around me.
2. Thank you Lord for always being there for me. Thank you for also breathing your precious breath on me. Thank you for guiding me and helping me. I want to say thank you for teaching me that love is the best way to sustain life.
3. Thank you Almighty God for life. I can never express my profound gratitude enough for this gift of life which I do not pay for. You gave me life without thinking twice. Even in eternity, I will always thank you.
4. My life has turned out to be much more than I could ever imagine. It blossomed way beyond my expectations because you first gave me this great gift of life that no man could have given me.
5. Thank you Lord for keeping me alive. People have hard lives, I do realize that. Mine is not perfect either, but the fact that I am living and smiling even through the pain is enough reason to thank you.
6. I am thankful for the gift of life you have given to me. I am also grateful for the experiences that I have gotten from this gift. Life has been so good to me.
7. Thank you for the gift of life. I am extremely grateful you allowed me to see another day. I am happy I indeed got another shot at life. Not like I am better than others, it is just your love. Thank you, Lord.
8. Thank you for life. I am living a charmed life. I can enjoy another day today. It's not by my power for many wished to see this day but they couldn't make it. In your benevolence, you have been so merciful unto me.
9. Thank you for creating and building me into a woman of life; a woman blossoming with love from within. Thank you for first loving me even when I didn't deserve it. Thank you for life anew.
10. It is the dawn of a bright and beautiful new day. It is a wonderful day which you have created and I am favored that I can enjoy it.
11. Thank you for the gift of life. Thank you for your protection over my family and my friends. If it were not for you, we would have been long written off. This is just my short prayer for the gift of life.
12. You were there for me. Without even calling on you, you knew just when I needed help. You have helped me through thick and thin and I am grateful for you always spare this gift of life which you have given unto me.
13. Dear God, thank you for life. Thank you for life. Father, I am grateful, for life, for giving me brand new dawn, for giving me a second chance. Lord, I am grateful.
14. Thank you for your preservation. Thank you for single-handedly bringing me this far. Thank you for helping me reach this point in my life, and for never giving up on me. I am forever grateful to you, Lord.
15. What can I say to you, Lord? Words fail me to speak of your mercies and unending kindness. Words fail me to express how you have been my refuge and strong tower. In all, Lord, I say thank you.
16. Thank you for my life. You alone are worthy. You deserve every bit of appreciation and gratitude from me. Thank you for keeping me. I know it is for a greater end and purpose.
17. Thank you for who you are to me. You're my father, my friend, my shield, most importantly, my protector. Thank you, for reminding me of your unconditional love towards my life, even when it seemed I doubted it. Thanks for always making me feel special.
18. Thank you for this life which you have given to me. Thank you for the people I have in my life. Thank you for their lives as well. I hope I can give back to you the same amount of love which you have shown me.
19. A prayer of thanksgiving to you, God Almighty, will not be complete if I do not specifically thank you for the gift of life which I do not deserve. Thank you for your unending show of loving-kindness towards me.
20. For all the beautiful moments which you have colored my life with, I say "thank you". My life has never been short of anything because I have had you by my side all along. Thank you for always being there for me when I needed you the most.
Related Post: Intercessory Prayers for Family and Friends
God is indeed worthy of our appreciation every second of the day. He is the only One who cares the most for us and we do know we can never repay His goodness to us by offering Him tangible gifts, He cannot take them.
The easiest to do is to always express our profound gratitude by words of our mouths and by offering heartfelt prayers of thanksgiving to God Almighty.
A heart that is always ready to appreciate God for the little He has done is fertile soil for greater blessings.