If we are thoughtful, we'll be thankful. God is always worthy to be praised. In fact, we can't thank Him enough.
Wherever we look, God's goodness cannot be denied over us. Irrespective of seemingly unanswered prayers, His abounding grace and mercy are obvious upon us. Therefore, we need to thank God for everything in our lives.
While we express our heart of gratitude, we can become so overwhelmed with His goodness over us, so much that we lack words to accurately describe and express our gratitude to him. We hope that this collection of short prayer for thanking God will help to show our thankfulness.
These thank you God for everything quotes, will not only help us to properly thank Him, but they will also give us reasons to give Him unhindered heartfelt praise and worship.
So, as you read between the lines, reminisce upon your life, and let the worship rise from the inside of you. And He'll delight in your thanksgiving offering and inhabit your praises. The bible says for God inhabits the praises of His people. (Ps. 22:3).
It is also important that you remember the sayings, "When praises go up, blessings come down". So, as you'll say, " thank you God for everything ", expect more of the manifestation of His blessings in every ramification of your life.
"Appreciation is the application for more".
I Thank God For Everything In My Life
The Lord's faithfulness is gracious and exceedingly above our imagination and comprehension. He deserves our praises and adoration. Among the prayers which can be muttered in our secret place or public is the prayer to thank God for everything in my life.
Connect your heart to these carefully crafted short prayers for thanking God for His goodness in your life and the lives of your loved ones.
1. My soul blesses your name, O my God. You have rained on me your goodness and infinite mercy once again, today. You alone are worthy to receive all the praise and worship forever and ever.
2. I am indeed grateful to you for your goodness and kindness at work in my life. Your name is great to be praised. Thank you, Father, for your merciful kindness towards me. I love you, Lord.
3. Lord, you are great. You are wonderful. You are excellent. You are so good. You have done so much for me. The love you have for me is unconditional. Take all the honor, glory, and adoration.
4. My helper, I appreciate you for always helping me and making a blessing for me and out of me on the dawn of every new day. I am so grateful that I am privileged to be a partaker of your goodness at work in my life.
5. There's nothing left to say except these words; "THANK YOU FATHER". You proved yourself by being an amazing Father. You continually show your goodness and mercy to me regardless of my sins and unfaithfulness. You alone are God.
6. If not for you, I do not know where I would have been today. If not for your support so far, I do not know how I would have scaled through. I am able to talk today and be proud because your goodness has kept me thus far. Thank you, Lord.
7. Praise the Lord for He is the Lord of lords. Praise His Excellent name for He is the king of kings. You made all things and they are perfect in your eyes. So high but you still show me goodness. I exalt you.
8. I have come to thank you, Lord, to say a prayer of thanksgiving to you, my God, the Almighty. For life, for sound health, for blessings, and most importantly for your goodness which endures forever, thank you.
9. It is a fact that I cannot live without you and out of your presence. Even when I decide to, your goodness pulls me back. Now I have come to an understanding of the depths and height of your love for me.
10. Hallelujah to the King of kings, glory, might, power, honor, and strength to you, the Lord of Lords. Today would not have made sense without you, and that is why you are my essence. Thank you for your mighty show of goodness once again today.
Related Post: Lord, I am Grateful Quotes
Short Prayer For Thanking God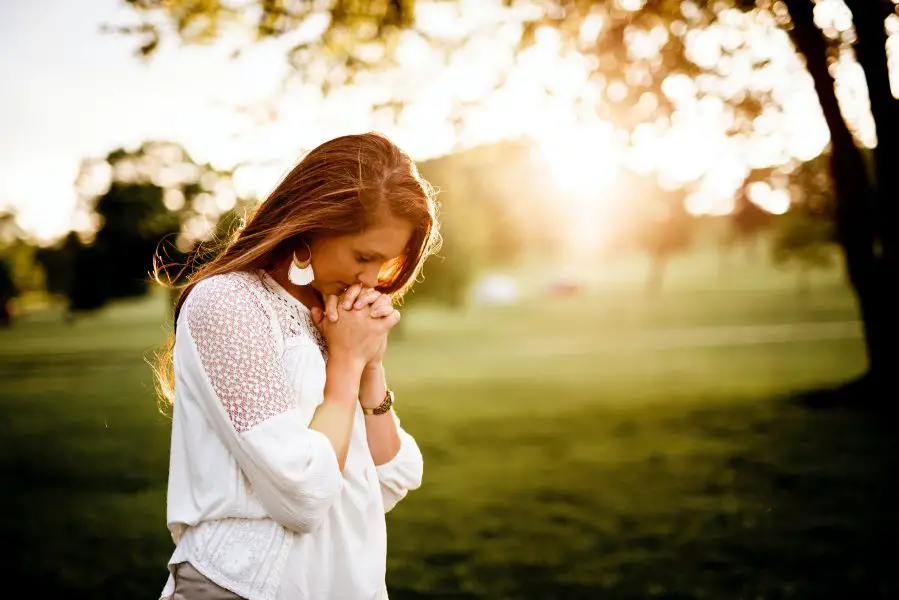 Developing the habit of whispering "Thank you, Lord", every now and then, is what every believer should desire. No matter how short your thanksgiving could be, the sincerity of the heart where it proceeds is the most important.
So, long or short, a heart of gratitude is the most important. Therefore, with these short prayer for thanking God, let every word proceed from your heart, not just your mouth.
1. Thank you for keeping me safe. Thank you for the success of all my activities today. Thank you for your protection and preservation. Thank you for this day. Thank you for you are by my side.
2. For everything you have done, for everything you are doing, and for everything you will do, I can say I am happy to be alive to witness them all. Thank you for creating this beautiful world and having me in it.
3. Thank you for not abandoning me from the first day I took my breath till now. Not because I'm special or too righteous, it is your love for me, thank you, Lord.
4. You have done far much for me. I cannot express it all. For the gift of life, I say thank you. For the gift of loving friends and family, I say thank you. For everything, I say thank you, God Almighty.
5. I appreciate all you have done for me and all you have given me. Thank you for rescuing me back, when I thought ending my life was the solution. You showed me light and for that illumination, I am grateful.
6. Thank you for making the world so beautiful and for creating me to be amongst those to inhabit this beautiful world that you have created. That gift of life is indeed a rare privilege.
7. I will always thank you for the day I was born. I am extremely thankful for it. Lord, grant me the chance to grow old as well on this earth and to completely maximize this gift of life that you have given to me.
8. My life has been filled with joy, laughter, sorrow, pain, blessings, and everything. In the midst of it all, you made me endure and enjoy it and above all, you gave me the strength to subdue and be victorious. Thank you, Lord.
9. These words come from the deepest part of my soul. Thank you, Lord, for all the blessings you have decorated me with. Thank you for giving me life. A life, which requires a lot of gratitude.
10. Thank you, Lord, for giving me life. I know I don't deserve it because I make mistakes all the time but your marvelous works in my life are not something I will ever stop thanking you for.
Related Post: Thank You, Dear Lord, Almighty
Thank You Prayer For Friends And Family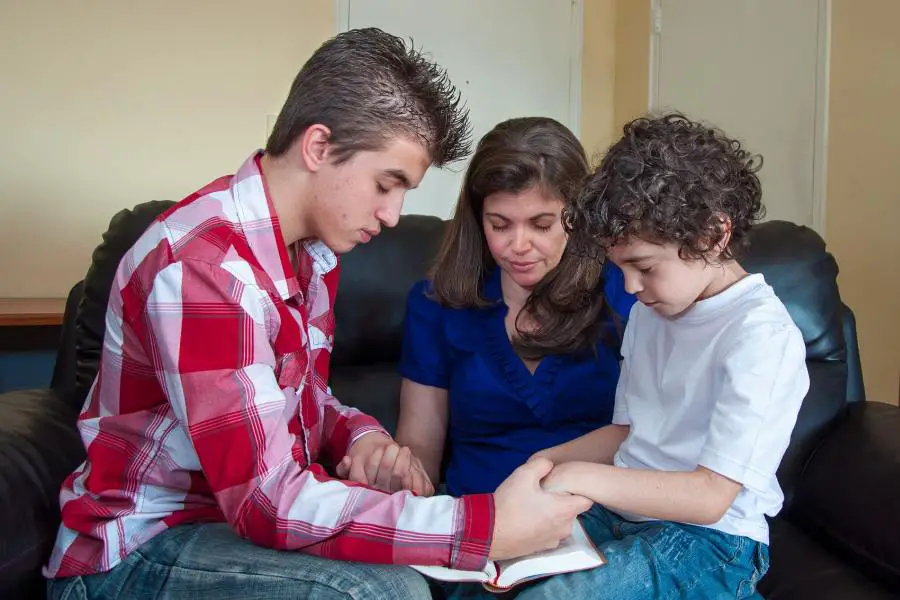 Let us remember to thank Him for friends and family each day.
We should be indeed grateful to God for surrounding us with the best set of people on earth in the form of family and friends.
He always wants what's best for us always, so offering that prayer of thanksgiving to God Almighty for such a beautiful family he has blessed you with, at all times should be your part to play.
Here are some heartfelt prayers that can be uttered as a thank you prayer for friends and family.
1. O Lord my God, I thank you for the loving people you have blessed me with. I thank you for helping us overcome trials and tribulations, difficulties, and setbacks. Thank you for being their source of joy every step of the way.
2. Lord, I thank you for blessing me with the gift of men. I open my eyes to see these gifts every day; I consider them proof of how much you love me and I am thankful for that your unconditional love.
3. Thank you, Lord, for enriching my life with great people. I have received a gift that gives me great joy. A gift that completes my home and my circle; one that perfectly suits my taste. I admire your design for my life and I say thank you for blessing me with family and friends.
4. Dear God, thank you for blessing me with my friends and family. They give me the strength each day to run towards fulfilling my purpose. It is no coincidence; I know you are intentional about my life.
5. Thank you Lord for showing me how much you love me. Thank you for proving that you love me that much by blessing me with direction. Thank you for the place of all my loved ones in my life.
6. Thank you Father for giving me a family that cares about me and loves me. Though we may not always get along, they have been the most beautiful people on earth. We do know in the back of our minds that we are all lucky to have each other.
7. Thank you, O dear Lord, for another day. Thank you for you keep on watching over my family and friends. I thank you because you keep blessing them and blessing me through them. You are indeed worthy of my praise.
8. I woke up today happy and smiling because I was thinking about how blessed I was, and then, tears rolled down my eyes. I thank you, Lord, for the family which you have given to me and the gift of true friends who have been with me through thick and thin.
9. This day Lord, I remember how blessed I am to have your love in my life and also receive that love through my family. May I ask you to bless, protect and guide them in overcoming their challenges in life.
10. For my family, for my friends, for my life, today, I say, thank you, Lord. I can never love you enough. You have been too good to me. You are so thoughtful of me.
I Thank You God For Everything Quotes / Prayer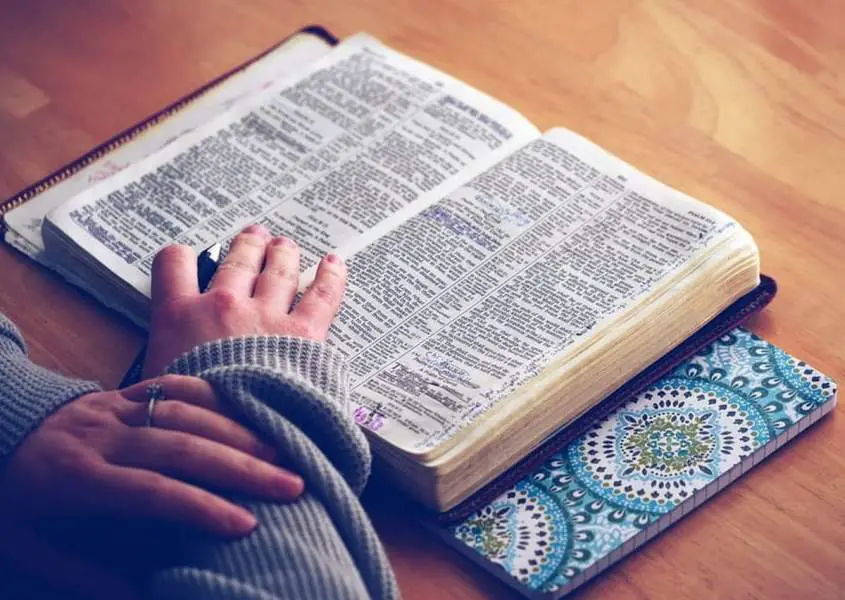 We should never forget that we are commanded by God to give thanks in all situations because He loves us and it is His will to always do good to us. Going beyond that, our appreciation is an application for more of His blessings.
Hence, we have to subconsciously and consciously develop the habit of showing gratitude by saying prayers of thanksgiving to God Almighty.
But if you are lacking what to say when trying to express yourself, we have provided a comprehensive collection of thank you God for everything quotes to help you get started.
1. Looking back at where you found me, I remember vividly when everyone left me and I had no one else to turn to. You came from behind and whispered, "it is well", and everything became well indeed. Thank you, Lord, for everything you have given me.
2. Today, I am thankful for life. I am thankful for wisdom. I am thankful for knowledge and understanding. I am thankful for knowledge. I am thankful for growth. I am thankful for family and friends. Indeed I am thankful for all you have given me.
3. I am grateful for all the beautiful moments in my life, it was not perfect but it was beautiful. I pray for more but right now all I want today is to thank you God for everything.
4. You have blessed me abundantly on every side. I cannot quantify it, and neither can I measure it. I will praise you forever. No one on earth can ever be compared to you, Father, you are my all in all.
5. You have done much more than I deserve. My heart is full of gratitude and unending praise for your love, your mercies, your loving kindness, and your blessings. In fact, for all you have given to me, I am indeed thankful.
6. Thank you for guiding every step I took. Thank you for going ahead of me and making all the crooked places straight. Thank you for your word. Thank you for divine direction. Thank you for your supernatural strength. Thank you for enabling me to walk in your divine precepts.
7. The most Excellency, all I want to do today is to thank you for everything. I pay homage to you. I render allegiance to you. For everything, you have shown me. My heart is full of praise for your name.
8. I have always trusted in you, and you have never put me to shame. Men betrayed me when I trusted them, but you have proven beyond doubts that you are the only faithful God because you are not a man.
9. Blessed be your name, oh my Lord. You are worthy to be praised and exalted. You deserve the highest honor because you are the only one capable of doing the things you do. No one equals you, no one rivals you, and no one can ever stand in comparison to you.
10. Everything I have is from you, there's nothing I have which you have not given to me. You have been my helper, my source of provision and preservation. You have never let me down. Thank you, God, for everything!