7 Factors To Consider In Choosing The Right Partner For Marriage
Falling in love is cool and everyone enjoys the feelings that come with it. And of course, love is a beautiful thing. We all feel intoxicated when we meet that 'special one.
A few months or years down the line after walking down the aisle, two things would probably happen. One of these could be enjoying your togetherness in marriage with love and understanding. The other possibility could be wondering how in the world you got into this mess.
Marriage can be sweet and it is possible to enjoy the experience of a "happily ever after" relationship if you'll pay attention to very important things in choosing the right partner for marriage.
This blog post will help you in how to avoid marrying the wrong person, or, more specifically, how to know if he/she is the right person for you.
Agreed, there is no perfect man or woman; however, there is the right person for you. He/ she may not be perfect, in fact, the right person for you will not be perfect as a human, but they will be just right for YOU.
So, let me hold your hand, as I take you through the age-long proven ways to know you're choosing the right partner for marriage.
Why Choosing The Right Partner For Marriage Is Important
After you're dressed up in your pink shirt and black pant, you may decide to change to something else; and in a few minutes, you could be wearing your sky-blue shirt under your dark-grey jacket. Unfortunately, marriage is not like that. Choosing who to marry has to be done carefully and intentionally to avoid issues in the future.
Perhaps, you have wondered why some lovebirds who behave as though they can't breathe without each other, suddenly become the greatest enemy a few months or years after tying the knot; whereas, there are others who continued to enjoy a romantic relationship even in the face of many challenges.
The choice of a life partner is not like choosing a dress to wear. Once your decision is made, so many things would be determined by it. To be among those who will enjoy the sweetness of marriage, it is important to be sure that you're choosing the right partner for marriage.
The divorce rate is still alarming. As a matter of fact, studies revealed that 20 percent of marriages end within the first five years and that this number increased by 12 percent within 10 years.
In the United States, it has been found that couples marrying for the first time have approximately a fifty percent chance of divorcing. This is alarming, in spite of the romantic feelings/expression and the so many "I can't do without you" claims.
It is therefore very important to take extra care when choosing a life partner.
Singles must bear in mind that choosing your life partner is also choosing your future. It is more than the emotional rush and the need to make a point to your mate that you're also going to be married soon.
Nobody likes troubles in marriage, and frankly speaking, it's not easy to cope with divorce, no matter how uncomplicated it may seem to be presented by celebrities. After divorce, the couple often experience effects including, decreased levels of happiness, change in economic status, and emotional problems.
Divorce can be painful, and I'm sure you don't want that. I believe that's the reason you are reading on choosing the right partner for marriage and how to avoid marrying the wrong person.
Related Post: Things You Should Know About Being Friend With The Opposite Gender
7 Factors To Consider In Choosing A Lifetime Partner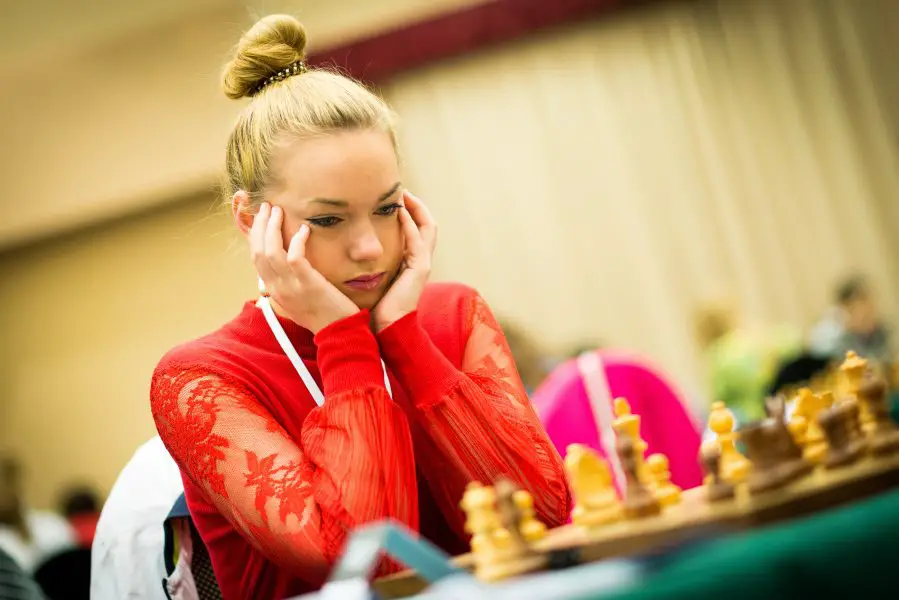 One of the reasons young folks get into marriage hastily, without critically examining their choice of a marriage partner, is the fact that, they do not understand the implication of their choice and that the decision they are about to make stretches into their future.
A life partner is supposed to be a LIFE-TIME partner. To help you decide on how to choose a life partner, we have carefully selected the top 7 factors to consider in choosing a lifetime partner without regret.
1. Consider The Big Picture
It has been mentioned earlier, and it is worth mentioning again, that marriage is beyond the emotional rush experienced during dating/courtship. Marriage is a thing of the future, and in an ideal situation, a matter of a lifetime.
It is, therefore, necessary to see beyond now and consider the big picture in your choice of marriage.
Can you see this fellow in your future? Do you think that, with this person, you'll have the kind of life you have always dreamt of?
These and many questions should be a concern and be a major consideration in choosing the right partner for marriage.
2. Are You Really Compatible?
Compatibility in marriage is not something to be taken with a pinch of salt. You must ascertain that you are both compatible and fits each other.
I know there are many misconceptions about compatibility in relationships. When I say compatibility, I do not mean sameness in all matters. Actually, no two different people are the same, not even twins. You do not have to behave the same way or expect that your partner will want what you want all the time. That's not what compatibility means.
Compatibility in a relationship means your collective ability to blend into one another. It is your possibility of fitting into each other so well, in spite of your differences. It is how well you can unite despite your diversities.
Of course, in some matters, you might be identical, but relationship compatibility is well pronounced when you are able to get along in spite of your disagreement.
In terms of genotype, are you medically compatible? In your goals for the family, do you have the same priorities? If your partner is a "career person", can you cope with that? It is important you tell yourself the truth, because, the truth will unveil itself in a matter of time.
3. The Why-Factor
I once read a quote somewhere that I consider valuable in choosing the right partner for marriage. The quote says, "If he/she loves you without reason, he/she will dump you without reason". I hope you'll agree that that's true.
There is no such thing as unconditional love between human beings and animals. That statement may be argued considering the presentations on television, but in reality, we all love people because of some things.
That said, you must ask yourself, and consider what the object of your love is standing on.
Why should I marry Him or Her? If your reasons are based on mere fickle factors, they may not be strong enough to hold the marriage when a storm comes.
For instance, as good as physical appearances could be, and everyone wants someone whom they can be proud of; basing your choice of a life partner on physical appearance alone is not the best reason for marriage. Physique changes over time, especially for women.
In life, only change is constant, every other thing is subject to change. Therefore, while making your decision of who to marry, be sure that your why-factors are strong enough to keep you even in the face of challenges.
4. The But-Factor
When we meet that special person, usually, we hardly see their negative parts. All we see is beauty and cuteness in the euphoria of emotion.
Perhaps you've heard something like, "Sam is a nice guy, but…". "Melanda is caring, just that…". Mind those clauses, and give them serious consideration before walking down the aisle with him/her.
The truth is, in many cases, the reasons for filing for divorce have been noticed during courtship/dating, but they are usually ignored. This can grow up, to become unbearable in marriage.
The advice is, when you see those red flags in relationships, do not ignore them. Don't say "that's not a big deal".
Your intended partner is certainly not a perfect fellow; neither do you score 100/100. However, have you considered his/ her character flaws bearable? To think that He/she will change may be an illusion that may later hunt the marriage.
This does not mean your partner will not improve in certain areas, but unfortunately, no matter how much he/she promises to improve, you can't be sure which areas will get the improvement. So, you'll be safe, to assume that "I'll have to bear with this all my life", and if he/she later gets better in that area, then you got an added bonus there.
If those weaknesses observed are not bearable for you, and you can't imagine having to live your lifetime with a partner with such habit; you might need to reconsider if the relationship should lead to marriage.
5. Trust Other's Judgment
This point may not sound well in a modern world where we all feel like we know what we want and we will have it no matter what anyone thinks.
The saying, that says "love is blind", is true to a large extend. Maybe it will be more appropriate to say "love can be blind". Several researchers have found out that 'Love hormones' have a way of affecting your judgment and reasoning.
This feeling of love is often accompanied by erratic behavior and irrationality. This doesn't make you stupid, it just makes you behave in favor of your feeling. It is, therefore, important to know that the judgment of others about who you intend to marry must be among the things to consider when choosing the right partner for marriage is a concern.
You can be sure that you may be sentimental when it comes to making some decisions about someone you're in love with. In order to have a fair view, it will be in your interest to listen to the advice of those who genuinely love you and want the best for you.
This does not mean that you have to go around with a long list of a questionnaire, asking everybody what they think about your relationship. It simply means that you should not turn deaf-ears to people in your close cycle about the person you're going out with.
6. The Time-Factor
One of the major signs of infatuation is that it disappears in a matter of time.
You don't need a decade of dating/courtship to confirm if your partner sincerely loves you; but also, getting married between 3 weeks of meeting your partner is not advisable.
Love, like plants, takes time to grow. No matter how much it feels to tie the knot hastily, it is almost always better to allow time to prove how genuine your partner loves you; and to be sure you really want him or her as a lifetime partner.
I'll agree with you that there is no best duration for dating/courtship, but hastily deciding to tie the knot is not the best choice rather.
Everything worthwhile takes time.
7. The Faith-Factor
If you're a believer, this will mean a lot to you. Considering the stand of the faith of your intended spouse will be a major factor to examine in your choice of a life partner.
Do you have the same belief? What does your partner think about your mode of worship? Do you have the same passion and commitment towards the worship and service of your Savior? If you answer negatively to any of these questions, perhaps you're about to marry the wrong guy/lady.
When it comes to faith and religion, especially for ardent believers, it is advisable that you do not compromise. This has been found to be the underlining factor of many divorce cases.
Related Post: Qualities That Attract Men To Women
Qualities Of A Good Life Partner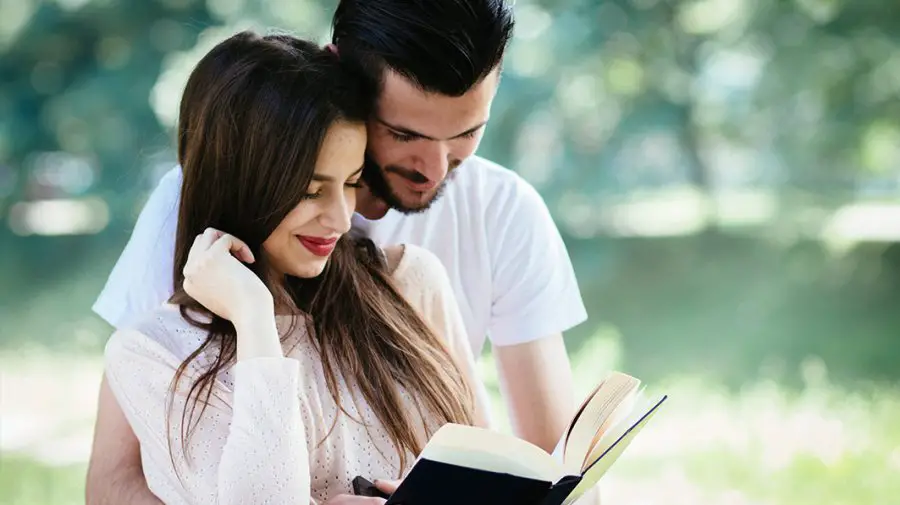 1. An Optimist: A good life partner is an optimist. This does not only apply to his/her pursuit of a dream but also his/her perspective about you. We are always emerging, and everyone is hoping for a better future to come.
Does your partner believe the best about you? can he/she see you in your best version? if your partner cannot see the best version of you, now, he/she cannot hold you in high esteem.
What your partner thinks about you will reflect in how they treat you.
2. A Sincere Lover: Nobody loves deceit. We all want to be loved genuinely and sincerely. The sincerity of the love you both share will determine the longevity and quality of your marriage.
3. A Helper: You sure do not want to go into a life partnership with a discourager. Your life partner should be your greatest cheerleader, giving you the physical and emotional support needed to scale through life's challenges and to become the best version of yourself.
4. A Strong-Hearted Person: I do not mean to say, "a hard-hearted person", that's one of the signs you should not marry him or her. I meant a 'strong-hearted' person, who does not throw in the towel in the face of the storm, but will rather weather the storm and scale through it. That's a good quality of a life partner.
5. A Good Father: It's good to marry a lover who turns out to be a good husband; but except you're not planning to have a child; your partner should also be a good and loving father to your children. That is a perfect man quality.
Related Post: Must-Have Qualities Women Consider Attractive In Men 
How To Choose A Life Partner According To The Bible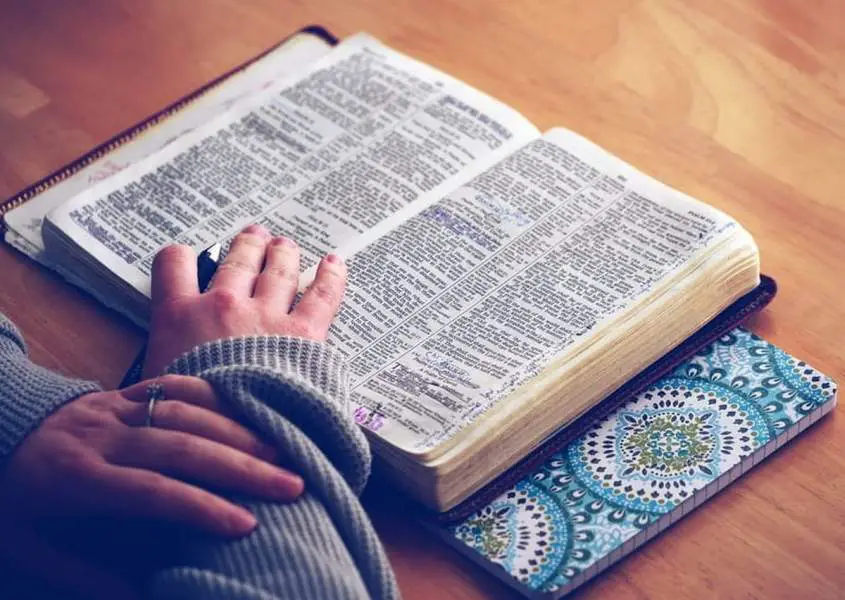 If you're a Christian and would want to choose a life partner according to the bible, this session was included with you in mind.
For you, choosing the right partner for marriage is beyond intellectual accuracy; it also involves employing the dictates of God.
One of the clearly spelled out ways to choosing the right partner for marriage is to not rely on your own understanding, but rather to acknowledge and trust the Lord with all your heart, and he shall direct your path.
Trust in the LORD with all your heart and lean not on your own understanding; in all your ways submit to him, and he will make your paths straight. Do not be wise in your own eyes; fear the LORD and shun evil. (Proverbs 3:5-7NIV.)
Note that the bible says "submit to him (God's) will in ALL your ways". We are to seek to know the will of God in everything we do, and the choice of marriage is inclusive. More than seeking and knowing His will, we are to submit to it.
Also, the bible says in Proverbs 19:14, "Fathers can give their sons an inheritance of houses and wealth, but only the LORD can give an understanding wife." This implies that God is interested in whom you marry; in fact, he's the One to GIVE you the best for you.
And He doesn't GIVE WIFE alone, He also gives husband according to proverbs 20:6 "Many a man proclaims his own steadfast love, but a faithful man who can find?" I believe this means "who can find a faithful man by mere human wisdom, except the Lord gives".
Proverbs 18:22 says, "He who finds a wife finds what is good and receives favor from the LORD"; this does not mean that you are to find for yourself and by yourself. But that "He who (by depending on God for direction and wisdom) finds a wife, finds what is good and receives favor from the LORD".
As God's child, He does not expect you to do anything, including the choice of marriage without counsel from him.
Therefore, pray for his guidance, and sensitivity to recognize who God approves for you. This is how to avoid marrying the wrong person as a Christian.
Related Post: How God Speaks to Us In Undeniable Ways
Powerful Bible Verses For Praying For A Life Partner
1. Genesis 2:24 – Therefore shall a man leave his father and his mother, and shall cleave unto his wife: and they shall be one flesh.
2. Ruth 1:9 – The LORD grant you that ye may find rest, each of you in the house of her husband. Then she kissed them, and they lifted up their voice and wept.
3. Psalms 68:6 – God setteth the solitary in families: he bringeth out those which are bound with chains: but the rebellious dwell in a dry land.
4. Psalm 84:11 For the Lord God is a sun and shield; The Lord gives grace and glory; No good thing does He withhold from those who walk uprightly.
5. Psalm 107:9 For He has satisfied the thirsty soul, And the hungry soul He has filled with what is good.
6. Psalms 34:10 – The young lions do lack, and suffer hunger: but they that seek the LORD shall not want any good thing.
7. Jeremiah 29:11 – For I know the thoughts that I think toward you, saith the LORD, thoughts of peace, and not of evil, to give you an expected end.
8. Jeremiah 17:7 – Blessed is the man that trusteth in the LORD, and whose hope the LORD is.
9. Matthew 7:11 – If ye then, being evil, know how to give good gifts unto your children, how much more shall your Father which is in heaven give good things to them that ask him?
10. Matthew 21:22 – And all things, whatsoever ye shall ask in prayer, believing, ye shall receive.
11. Matthew 6:32 – (For after all these things do the Gentiles seek:) for your heavenly Father knoweth that ye have need of all these things.
12. Mark 11:24 – Therefore I say unto you, What things soever ye desire, when ye pray, believe that ye receive them, and ye shall have them.
13. Luke 1:45 – And blessed is she that believed: for there shall be a performance of those things which were told her from the Lord.
14. Romans 15:13 – Now the God of hope fill you with all joy and peace in believing, that ye may abound in hope, through the power of the Holy Ghost.
15. Romans 5:8 – But God commendeth his love toward us, in that, while we were yet sinners, Christ died for us.
16. Philippians 4:6 – Be careful for nothing; but in every thing by prayer and supplication with thanksgiving let your requests be made known unto God.
17. Ephesians 5:1-33 – Be ye therefore followers of God, as dear children;
18. Ephesians 5:22-24 – Wives, submit yourselves unto your own husbands, as unto the Lord.
19. Colossians 3:18 – Wives, submit yourselves unto your own husbands, as it is fit in the Lord.
20. James 1:17 Every good thing given and every perfect gift is from above, coming down from the Father of lights, with whom there is no variation or shifting shadow.
Related Post: Helpful Scriptures To Use In Prayer
Powerful Prayer For A Life Partner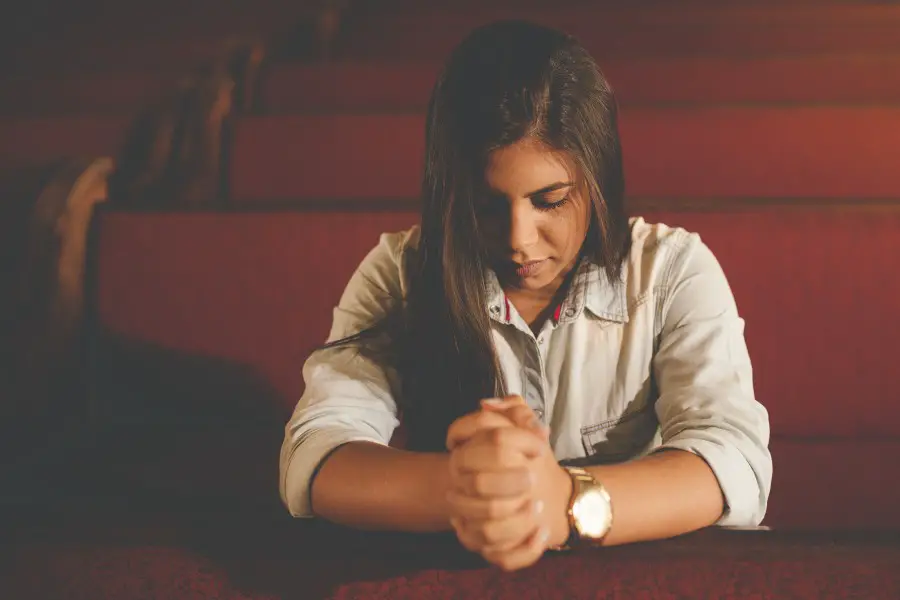 Prayer is essential in choosing the right partner for marriage. No matter how much we may know, and how good we may think we are; only God gives good gifts.
NOTE: For the sake of proper use of pronouns, I'll present this prayer like a lady. If you're a man, reading this, simply change wherever you see the word he/him to she/her.
Related Post: How God Lead You To Your Life Partner
Prayer:
Dear Heavenly Father, I thank you for my life and for all that you're doing in me.
Thank you, Lord, for your consistent correction and help towards making me a better person. To you alone be the glory.
Lord, your word says in Philippians 4:6 – that we should be careful about nothing; but in everything by prayer and supplication with thanksgiving and that we should make our requests known unto God. Today, I come to you and tender my request concerning a life partner.
I do not rely on my understanding; I trust you, as I know you'll direct my path.
Father, you know this fellow, even though I have no idea of his whereabouts. Wherever my life partner may be, Lord, guide him, keep him from the snare of the evil one. Let your Spirit continually prepare him for our meeting and marriage.
Your word in James 1:17 says "Every good thing given and every perfect gift is from above". Dear Lord, I recognize you as the giver of the good and perfect partner; I ask that you orchestrate my path with the one you want for me. Let there be divine coincidences and powerful attraction between us when our paths meet.
I come against every wile of the enemy concerning my marriage, and I decree that none of Satan's plan shall stand concerning my marital life.
By faith, I declare that my life partner is loving, caring, godly, and prosperous. Our marriage is fruitful and enviable. We live with understanding, in love, peace, and harmony. Our union is blessed and all things work together for our good.
I believe that you're a God that answers prayer because your word says in Mark 11:24 that whatsoever I desire, when I pray, I should believe that I receive and I shall have them. Therefore, by faith, I receive my life partner in the name of Jesus. Amen.
If you have prayed that prayer and want me to join my faith with you on a personal level, you may contact me or drop a comment below.
I wish you the best in your choice of a life partner.