42 Short Powerful Relationship Prayers For Couples In Courtship, Marriage and Dating
Satan, our arch-enemy, knows that our relationship goes a long way to determining the quality of our lives. He is, therefore, intentional and striking hard on relationships at whatever stage it may be. He knows that if he can cause trouble in our relationships, he has caused troubles in other aspects of our lives.
It is therefore necessary that we consciously set out time to pray for our relationship, either as a couple or as an intended couple. This is what we expect that these relationship prayers for couples will help you to do.
The choice of who to marry, the process of courtship, and enjoying a happily-ever-after marriage requires prayers. An at every stage, it is important that we ask God for help, wisdom, and strength to build a peaceful, loving, enjoyable, and enviable home together with our partner.
Whether you need prayers for relationship with boyfriend/girlfriend, courtship prayer points or prayer for direction in relationship, this collection of relationship prayers for couples has been carefully structured to meet your need.
Praying For A Relationship With A Specific Person
Let's start with those in a relationship, or what some other people will refer to as courtship.
Being in a relationship is cool. The gush of emotion and the aroma of romance gives a memorable feeling. However, it is important not to be carried away and assume that the devil, is not concerned about your relationship.
This section will help you to pray for a relationship with a specific person in mind. Even if the devil is not attacking your relationship, it is still necessary to pray for your partner and pray with your intending spouse.
Let us pray:
Father, thank you for your will upon my life and your purpose. Thank you for opening my eyes to the good plans you have for me.
Father, I pray that you give help us to see your purpose in this relationship with (mention the name of the specific person). Help us to do what you want, and to do them the way you want them done.
Let this relationship be blessed and let your Love grow in our hearts as we align to your will. Let us see the good plans you have for us and help us to do your will wholeheartedly and promptly.
This relationship shall be established in love, fruitfulness, peace of mind, and grace. We shall not be a stumbling block to each other in the name of Jesus.
We ask for wisdom as we make decisions. Help us to always choose rightly and welcome the Holy Spirit to reign in our hearts.
I pray that none of us shall have reason to regret this agreement. We nullify every intention of the enemy. None of Satan's plans shall come to pass concerning this relationship in the name of Jesus, Amen.
Related Post: How to Pray Highly Effective Prayers
Powerful Prayer For Strong Relationship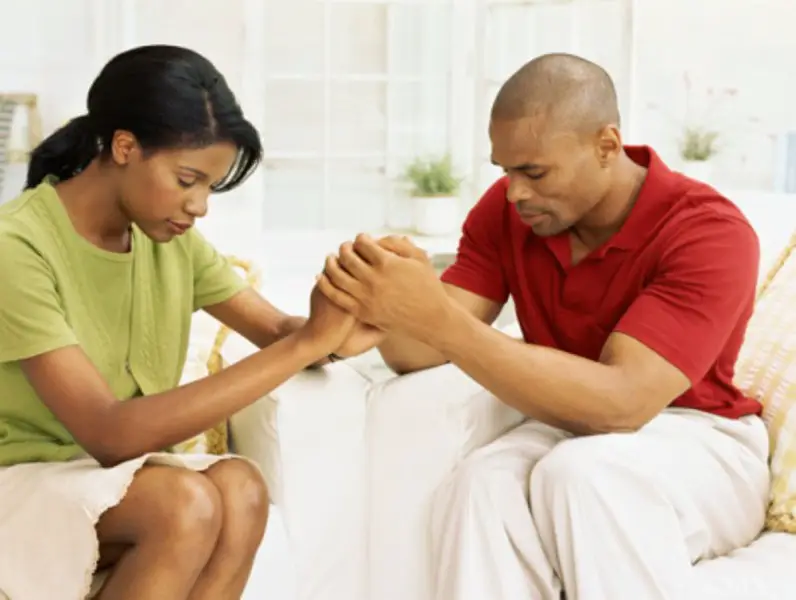 We all need each other to survive even as couples because the stronger the bond the more difficult we become for the enemy to separate. Relationship prayers for couple solidify the relationship between husband and wife and also the intended couple.
Resist the devil and he will flee from your relationship. Do not allow him the slightest chance into your life because he is cunning and dangerous.
I guess you've heard that "the family that prays together stays together". Prayer strengthens the relationship; solidifying the bond between you and your partner.
This prayer for a strong relationship will help strengthen your relationship and 'immunize' it against the attack of the enemy.
This session would be presented as though you're holding hands to pray with your partner; according to the Bible, "one shall chase one thousand, while two shall chase ten thousand".
However, even if for some reason, you're the only one offering this prayer for a strong relationship, your faith is potent enough to cause obvious answers to your prayer.
We thank you Father for giving us the gift of life and Grace to be better and stronger in your presence.
We ask for divine intervention of the Holy Spirit and the mercies of God; to keep us, protect us, guide us make us stronger.
We pray that, no matter how the devil attacks us, we receive grace to be stronger. We ask for wisdom and direction as we receive the light of the Lord as His children because we know that darkness cannot comprehend us in the name of Jesus.
We come against our strategy of the enemy to cause asunder because your word says whatsoever God has joined together, let no man put asunder. Satan, we put you outside and far away from the relationship.
We declare that the Lord is the light of our lives, our salvation, and our righteousness; therefore whom shall we fear? No one! His rod and His staff lead and correct us at every point we seem to drift away.
We pray for a strong relationship in our home and with our loved ones. We pray for grace, understanding, love, and peace of mind. We are strong in Christ and we are powerful, we are one and we are more than a conqueror.
5. Every power of hell raised against us is destroyed by the blood of Jesus Christ. And we restore the strength and love of God into our lives as couples for we are the generation whom Christ has raised for His purpose.
The Lord shall be our strength and song, He shall be our salvation and we shall testify of the goodness of the Lord forever and ever.
We come against every form of marital stress, breaking us apart and call for Jesus to reign as Jehovah Nissi in our home. Our prayer for a strong relationship is answered and we believe it to be so. Amen and Amen.
Related Post: Advice for Couples
Prayer To Save Relationship That's Going Down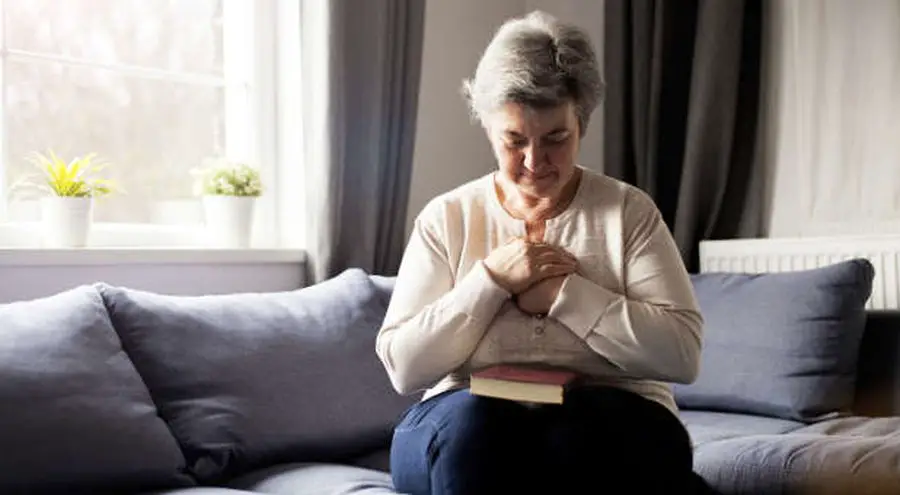 God doesn't want divorce as much as you don't want it. Therefore, no matter what your relationship is going through, you have a Savior who doesn't only save your soul, but who also is interested in preserving all that is precious to you.
Your relationship/marriage is worth fighting for in the place of prayer. Ignore the devil's voice saying that it is over. Through this relationship prayers for couple, tell the Lord to save your marriage.
Again, remember, that the Lord is not interested in the death of your marriage, rather, He wants you to enjoy a romantic, lovely, and model marriage. He can save your marriage, and praying fervently with faith in your heart will help you to kick the devil out and usher God into your relationship.
Earnestly say these words of prayers to save your relationship.
Lord God, I thank you for the gift of life. I ask that as I pray these prayers to save my relationship, you'll intervene and manifest your power in my relationship, in Jesus' name.
Lord, I ask that your saving grace will save our relationship as a couple. I ask that every dead thing come back to life and your love will continually reign forevermore in this relationship.
We invite you to save our relationship and we pray for your love to be rekindled in us. Restore us, O Lord, and give us peace. Every dying situation in our lives and marriage is resurrected by your grace.
Father save our relationship by your great deliverance. Save our home for your Glory. Let the counsel of the enemy come to nothing over our relationship. Let their hold be paralyzed and let your protection be sure for you are loving and compassionate to save.
We declare salvation, we declare peace, we declare prosperity and happiness. Our relationship is rescued from perishing; we align ourselves with your word, and we declare the destruction of the power of darkness every high thing and stronghold against our home.
In the name of Jesus, the devil has lost the battle over our relationship and he is on the run. We are delivered from the lies of the devil, and we are victorious as a couple. We are alive in Christ and the Lord reigns in our home and relationship.
Father defend us and save our relationship for your sake. Let the wicked lost the battle that they may know that you care for us till the very end. Let your name alone be glorified for you will do what no man has done.
I believe that my prayers are answered and that it is settled in Jesus name, amen.
Thank you, dear Lord, for your saving power that shall be at work in our relationship. In Jesus' name, I pray.
Related Post: Fixing Issues in Your Relationship
Relationship Prayer Points: Relationship Prayers For Couples
In prayers, an altar is raised and issues are addressed spiritually.
As important as it may be to not ignore our common sense in our relationship, it has its limitations. For that reason, we have compiled some relationship prayer points for you, to help you take care of those aspects in your relationship that are beyond the physical.
These prayer points are simply to point you to areas you should include in your prayer. they'll be short so that you can express yourself in the place of prayer.
Here are some prayer points that will help your relationship to thrive even in the storm.
1. Father thank you for your love and compassion over our lives. Thank you for your grace and mercy. Thank you for answered prayers, let your name be glorified. In Jesus' name.
2. Oh Lord, let your protection be sufficient for our relationship. Do not allow the counsel of the enemy to come to pass upon us and let your name be glorified in Jesus' name. Amen.
3. We ask for wisdom, knowledge, and guidance in our relationship. We stand in unity and we come against disunity. We shall grow and be strong together and we shall always have cause to testify to your goodness in our marriage in Jesus' name. Amen.
4. Every arrow of the enemy against our relationship is hereby destroyed and we render their plans null and void. We stand against every attack of the devil and their devices against us in the name of Jesus. Amen.
5. Let the host of heaven camp around this marriage/ relationship. I declare prosperity, sound health, and happiness. Opportunities for progress begin to rise and lines begin to fall on us in pleasant places in the powerful name of Jesus. Amen.
6. Every form of resistance against the success of this relationship is broken. We become formidable to be attacked and we are getting stronger by the day and the beauty of the Lord radiates upon our lives in Jesus' name. Amen.
7. We reign as priests, we reign as King and Queen, and the King of Kings reigns in us and our relationship. We are getting bigger and better by the day; we are advancing and progressing by the grace of the Lord Jesus Christ. Amen.
Related Post: Making Your Spouse Love You All Time
Prayer For Husband And Wife Relationship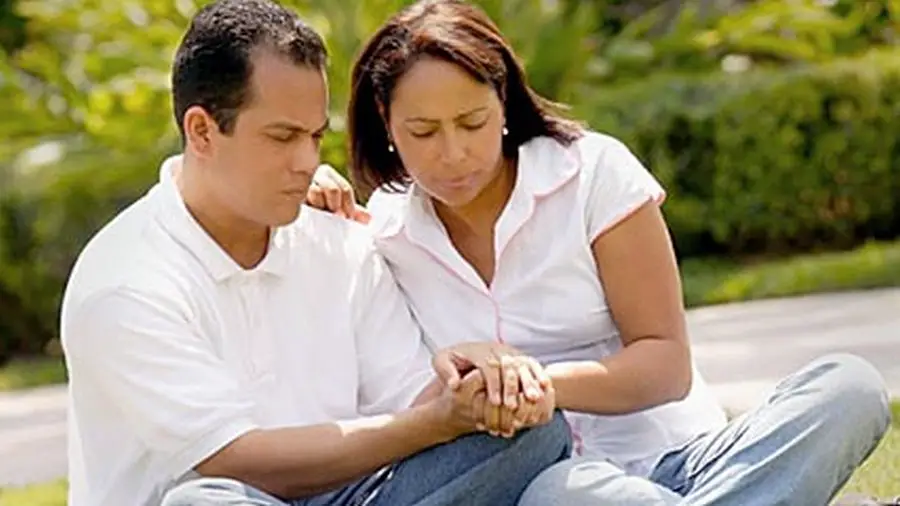 We live in a world where we face a lot of challenges, and one of them is the devil waging war against couples. We need to come together in oneness of faith to pray out some relationship prayers for couples in the presence of God because the Bible says "where two or three are gathered in my name I will be there".
The Bible also said can two work together except they agree? That means there must be an agreement between couples both in their relationship and in the place of prayer.
The devil hates it when children of God triumph or are happy. He doesn't want couples to come in the unity of faith because he knows if they joined hands he will fail in his pursuit against their lives. Relationship prayers for couples are therefore essential to always stir away from the wiles and fiery darts of the devil.
As couples, we also need to be in fellowship with God to reveal His plans and be opened to his correction in our excesses towards our partner.
So prayer for husband and wife relationship is important because a strong home gives birth to a strong society. When the relationship between husband and wife is settled then you can be rest assured that spiritually and psychologically their children will think aright, they will behave well in the society, and a fulfilling future can be assured.
Here are some breakthrough prayers for husband and wife relationship that will put the devil in his place:
Before coming together to pray, you need to be in harmony with your spouse because you have to agree together and also with God. It is also important to believe that when you pray, God will answer (Mark 11:24).
Father thank you for bringing us together. We thank you for our relationship as a couple, and we appreciate your loving-kindness upon us; be exalted Lord Jesus. We commit our relationship into your holy hands for love, unity, agreement, and protection.
We come against every strategy of the enemies against our relationship as husband and wife, and we declare their tactics null and void because we are the chosen of the Lord in the mighty name of Jesus.
Our relationship shall keep on growing and our family shall stand because we shall no longer be called forsaken and barren we are now called Beulah and Hephzibah. We are strong and mighty in God, pulling down every stronghold that has risen against our lives.
Help us, Lord, to overcome any iota of selfishness in us, and to love unconditionally in Jesus' name.
Our desires as family shall come to pass and our fellowship with God shall be deepened. His presence shall be our habitation and His grace shall be our currency.
We declare open heavens upon us in all that we do, daily. We declare light to shine upon us and illuminate and expose the works of darkness in our lives and this relationship.
We ask for more of God in love, fellowship, unity, peace, and everything good thing.
We declare that the power of the Holy Ghost shall rest upon our lives and we shall align to your purpose and grace by faith in Jesus' name. Amen.
We raise prayers for couples all over the world and we declare peace in their homes, their lives, and destiny. We pray that your purpose for their lives shall stand and we all shall not be left out of the move of God as husband and wife.
Thank you Dear Lord for answered prayer. In Jesus' name we prayed. Amen.
Related Post: Prayer To Restore And Strengthen Your Relationship
Midnight Prayers For Marriage
The divorce rate is increasing rapidly and we know that the devil won't stop at anything until he sees marriages break and homes destroyed including the lives of children shattered.
More than before, we need to bend our knees in prayer for our marriage to destroy the plot and plans of the enemies.
The Bible says, "we are more than a conqueror through Christ who strengthens us" and if "God be for us who can be against us".
If you believe in midnight prayers, then, it is reasonable to use the advantage to pray for your home. So let's dive in and take some serious prayers because it's your turn to testify:
We rise in the unity of our faith and thank you for what you have done for us in our marriage. We appreciate you for keeping us this far and preserving us up to this season.
According to your word, that says "…whatever we bind on earth shall be bind in heaven and whatever we let loose on earth shall be loosed in heaven". We rise above every challenges the enemy present before us, because God has prepared a table before us in the presence of our enemies. We come against every principality and power trying to rule over us and against this marriage.
As we stand our ground this night to chase away the devil and we resist him in our home and our marriage.
This marriage is preserved from all evil all the days of our lives and no sickness nor disease that rises against us or waiting for its date of manifestation shall come to pass.
We declare that in this home, we shall not be stranded neither shall we lack any good things because our needs are supplied and met according to His riches in Glory.
We speak peace, prosperity, joy, and boundless love into our marriage this midnight hour in the name of Jesus, amen.
We come against any form of an intruder in our marriage because what God has joined together let no man put asunder. Any form of an intruder is destroyed by the blood of the lamb.
6. We are protected roundabout by the wall of fire of the Lord. And our children are blessed beyond measure in the name of Jesus.
7. Our prayer is answered and we are blessed in all ramifications. Nations shall call us blessed and we are ordained and anointed for a good marriage. So shall it be for in the name of Jesus.