Need inspiring good afternoon greetings to send to loved ones as a source of motivation? Here are finely crafted good afternoon greetings and blessings in form of messages which will surely get the work done.
We all do have times when we feel like giving up on our pursuits or dreams. That's why we've got you some good afternoon inspirational quotes to keep your family and friends inspired and give them a motivational boost to get more done on their several duties and to express your love at the most unlikely time of the day.
In the rigor and stress of most afternoons, what some people need is just a word to light up their day. To this intent, we have designed texts messages that tell such people to have a beautiful afternoon and thus, making them feel refreshed to face the rest of the day with positivity.
And of course, we didn't stop at good afternoon greetings alone. We went on to add some beautiful good afternoon blessings, as a way to send your afternoon wishes to all that matters and are deserving.
These good afternoon greetings, prayers, and blessings will go a long way to communicate the fact that you care about the receivers and be a blessing to their heart.
Here are inspiring texts to make him smile at work and beautiful afternoon messages for her to press on. With more than 100 good afternoon inspirational messages, greetings, prayers, and quotes, you can be sure that you'll find the ones that will communicate your heart perfectly.
Good Afternoon Greetings And Blessings
The afternoon is a part of the day that we get so busy and unintentionally forget to reach out to our loved ones. It's not our fault; it's just the time of the day when we've got so much on our desk.
We know you don't have that time to rack your head and come up with something inspiring and heartfelt; so we got all of that done for you. Pick from any of these good afternoon greetings and blessings, and don't forget to bookmark this for future use.
1. Hello dude. I hope you're doing good? I wish you the best that this afternoon brings with it. May you live in the bliss of each moment and have reasons to smile. Good afternoon, dearie.
2. Good afternoon friend. I remember the gift you gave me yesterday and it brought a smile to my face again. I want to say thank you once again. Do have a blessed afternoon!
3. I pray this afternoon be one of the most fulfilling afternoons for you. May it bring you more reasons to smile and laugh. Have a pleasant afternoon!
4. Every afternoon is a reminder that half of the day is gone. For the remaining half, do well to keep the focus and give your work the best part of you. Have a fulfilled afternoon, pal!
5. This afternoon may be quite hot but I can't let it go without reaching out to you. From the depth of my heart, I wish you a lovely afternoon.
6. I know the day has not been running so smoothly as you desired. Please do not give up as you will soon break forth. Always remember that you are loved. Good afternoon!
7. Refuse discouragement. Put on your positive glasses and see beyond the challenges that come with this afternoon. Keep working hard; it will soon pay you.
8. The sun is shining brightly in its strength above the sky and your afternoon is looking very grand. Maximize it fully. Have a great afternoon.
9. It's the peak of the day! I pray you'll experience favor and help in all ramifications. Have a lovely afternoon!
10. I wish you a pleasant and enjoyable afternoon experience. May you have a great experience this lovely afternoon!
11. Just like the blazing sun, be sharp and bright enough this afternoon to influence those around you positively. Good afternoon!
12. As a man thinks of himself in his heart, so is he. Do not let the pressure of the day weigh you down. Remain focused and make every moment count. Good afternoon!
13. I pray this blissful afternoon brings you the joy and happiness that comes with it. May you have a success-filled afternoon.
14. On this great afternoon, I wish you fruitful labor and a rewarding effort. Have a great afternoon.
15. I was so much enjoying the loveliness and pleasantness of this afternoon and you crossed my mind. I hope you're enjoying and resting in its bliss? Have a restful afternoon!
16. Good afternoon to you friend! I hope the day has been great? Just want to wish you a great time for the remaining hours ahead. Have a nice day!
Related Post: Love-Dovey Good Afternoon Messages
Texts To Make Him Smile At Work
No doubt you have your lover in mind and are looking for the right messages to send to him to make him smile at work. We've got you covered. We have compiled a list of those amazing texts you can send to him that will put a smile on his face at work.
This will no doubt ease him of whatever tension, but also greatly desire to be back at home with you from work. So just look through and select that which you consider the best for him for he will smile at work on reading any of them!
1. The best moments of my days are the ones in which I get to spend with you at my side. It makes me so elated my heart could almost burst. Have a nice day at work dear!
2. I believe the day is treating you nicely, darling. I know you're quite busy and the work over there is hectic but always remember that I love you with my whole heart. I can't wait to be with you again, this night.
3. You are a real man who works so hard to take good care of his own family. Your labors are not in vain, dear. Come home soon, honey. You're greatly loved!
4. Even though I greatly long to be in the safety of your arms, you must work nevertheless. Give it your very best. I love you!
5. Good day my hero! I am aware you're very much occupied but please do not forget to take care of yourself at work. You hold a very special place in my heart. Kisses!
6. You look so handsome when you're focused on your task and get an assignment done. Don't be distracted, my dear. Keep focused and diligent. Have a great day at work, dear!
7. My lips broke into a wide grin on remembering you. Just wanted you to know that thoughts of you have permeated my mind and I can't even focus on my task for now. You mean so much to me, dear. You're loved.
8. I know your project will have a successful outcome. Your hard work and due diligence can never be in vain. I feel confident about you and have no doubt concerning your success. Have a productive day at work, dear!
9. You mean so much to me. I sincerely wish I had more time to tell you that before you stepped out to work. But when I'll see you again this evening, I know I will get lost once again in your eyes. I miss you, dear!
10. Others may think in whatever direction about you, but to me, you are a dream come true. I can't be more grateful to be married to such a unique man as you. I love you and you know it.
11. When you read this, know that you have come once again into my thoughts and I can't but just send you this message. You are and will remain my only love till old age. Many kisses!
12. A splendid day with the sun shining in its strength this afternoon. I just wish we could be together right now in some serene atmosphere and feed each other with our love, but I know you must be at work to take care of us. You are so loved, dear!
13. We didn't just come to be together by chance. God had it all planned out. Don't be bothered by the present situation, God is taking us somewhere. Cheer up and face the day's work with courage. I love you!
14. I hope you are doing fine at work today? I just wish to let you know that I truly care for and support you. Never forget this because I won't either. Have a great day!
15. Despite the pressure at work to do wrong, please keep on on the right path, honey. It pays at the end. I believe in you and God is counting on you. I love you!
16. Keep pressing on, dear, and never be discouraged. Yes, you had a rough start but it is the end of a thing that matters. I know that it will turn out to be all good in the end. Keep on being focused at work. Have a lovely afternoon!
17. You know, if there's anything I ever wished for in a man to marry me, it was that such man will be industrious and diligent. I thank God that he gave me YOU! You are so hardworking and yet, your work is not as important to you as I am. I greatly love you! Have a nice day, dear.
18. Knowing how tired you will be from the stress of the day's event, I have taken out time to prepare your favorite dish with some mouthwatering dessert. So come home soon dear for hard work truly pays and must be rewarded. Sweet afternoon!
19. Even though we are separated physically at this moment because we must be at work, you have never left my heart since morning. You're still very much in my heart and can't wait for us to come together again this evening at home. Remain blessed, dear!
20. I have so great confidence in your ability. You've truly worked so hard. Defending your thesis today is not a laborious task but rather one that is as easy as ABC. Go and shine!
Related Post: Beautiful Morning Wishes and Prayers
Wishing You A Happy Afternoon Messages
In the heat and stress of most afternoons, people are often weighed down by stressful activities. Wishing them a happy afternoon can go a long way to remind them of the need to be intentionally happy and maintain a positive attitude for the rest of the day.
1. I know you are very hardworking and dutiful. You will reap the rewards of your diligence. Wishing you a happy afternoon.
2. I am not unaware of the strictness and demands of your boss but don't let it take a toll on you. I wish you a happy afternoon.
3. Hey! The sun is shining in its strength and perhaps giving its widest grin. Cheer up, be happy and face the rest of the afternoon with a smile.
4. I wish you happiness, joy, gladness, and lots more on this blessed afternoon. Enjoy your day!
5. Wishing you the very best this afternoon has to offer. Have a happy afternoon.
6. Happiness is yours to claim this afternoon. Don't let anyone steal it from you. Wishing you a happy afternoon.
7. May this afternoon come with a lot of pleasant surprises for you and give you happiness beyond what you wish for.
8. I wish you a great afternoon. Surround yourself with positively–minded people to keep you in good spirits for the rest of today.
9. This day has a lot of good and pleasant things to offer. I pray you shall taste this day's blessings and share in its beauty. Wishing you a happy afternoon.
10. No reason to be sad on this lovely day. Today comes with a lot of opportunities to be better than yesterday. Open your eyes and mind to them, and have a sweet afternoon.
11. If there's one thing I've learned in this life, it is to never worry so much about the future. It will take care of itself. Wishing you a happy afternoon.
12. In life, things won't always go as we planned. Nevertheless, we can rest assured that all things will work together for our good. I wish you a happy afternoon.
13. Think of it: has the grass ever decided to take the place of the trees? Never! Every creature of God has its uniqueness and purpose. Do not feel you're irrelevant. There is a cause that only you can fulfill. Be happy this afternoon.
14. You didn't just happen. You came in just at the right time and for the right purpose. Never let your back be put to the ground. You are a special part of God's plan. Have a happy afternoon. No reason to be sad.
15. You are loved more than you know it. Never ever be deceived about being hated by those who truly love and care for you. Live and be happy this afternoon.
Related Post: Have Fun While You Work Quotes for Him/Her
Good Afternoon Inspirational Quotes
Oh yes, we are not always on our highest pitch. We are sometimes weighed down emotionally and can't perform optimally as we ought. Thus, we all have times where we seek to be inspired to continue from where we stopped.
At this point, sending some good afternoon inspirational quotes can be all they need to be revitalized. These inspirational quotes have been thoughtfully gathered so you can send the right ones to those concerned this afternoon. I am sure they will appreciate it.
1. The biggest motivation is your thoughts. So think big and motivate yourself to win. Good Afternoon
2. I must work the works of Him that sent me while it is day. The night cometh when no man can work." Good Afternoon!
3. Your biggest drive to achieve just anything, lies in the direction of your thoughts. So don't recline to thinking low, think big to achieve big. Good afternoon!
4. Good, better, best. Never let it rest. 'Til your good is better and your better is best. Good Afternoon.
5. Life's experiences, no matter how good or bad they are, have in them embedded blessings. Our part is to discover them. Good afternoon!
6. The afternoon is not only the middle of the day, but it is also the time to complete our essential tasks and go ahead in life.
7. Don't be put off by little non-essential things. You've got a lot to thank God for this afternoon. Good afternoon!
8. Learning history is so easy but making history is so difficult. Make a history of yourself and make others learn it! Good Afternoon!
9. As you climb the ladder of success, check occasionally to make sure it is leaning against the right wall. Good Afternoon and Good Day!
10. Leave all the afternoon for exercise and recreation, which are as necessary as reading. I will rather say more necessary because health is worth more than learning. Good afternoon!
11. Be bright like the afternoon sun and let everyone who sees you feel inspired by all the great things you do. You have one life here on earth. Make it count in whatever way you can
12. have you been stuck again on an afternoon with nothing to do? Start with your dreams, decide where you want to be, and create a plan to reach there. Every little step will lead you closer to your destiny.
13. Life is an open book, if anyone needs to get some motivation it is the best source to get it, Remain favored and attempt to be receptive. Good Afternoon!
14. Enjoy every moment of your life without fear, because to be happy there is no secret. To live is to be born with the new day. It is to smile after every pain. It is to conserve the heart to feel great love. Good Afternoon.
15. There is an hour of the afternoon when the plain is on the verge of saying something. It never says, or perhaps it says it infinitely, or perhaps we do not understand it, or we understand it and it is untranslatable as music.
16. Learning history is so easy but making history is so difficult. Make a history of yourself and make others learn it! Good Afternoon!
17. If I was a dove I will daily bring you peace. A sheep, I would bring you miracles, an angel, I would bring you love, but since I'm only human I can only wish you the best. Good afternoon.
18. Seest thou a man diligent in his business? He shall stand before highly placed men (kings, rulers, presidents…) and not before mean men. Good afternoon.
19. Do all the good you can, to all the people you can, in all the ways you can, at all the times you can. Good afternoon!
20. Put on the whole armor of God that you may be able to withstand in the evil day and having done all, to stand, stand. Good afternoon!
Related Post: Quotes for Career Development
Have A Beautiful Afternoon
Looking for some beautiful afternoon messages? A list of beautiful afternoon messages has been compiled to help meet that need with which you can use to greet those you really care about.
1. People around you may seem not to care not because they don't, but because everyone is just so busy trying to make ends meet. But you mean so much to me and I pray you shall experience a beautiful afternoon.
2. The sky is blue and the sun is shining in its strength making nature all around more beautiful and glamorous. May this afternoon be beautiful and lovely for you and bring blessings across your way. Have a great day!
3. Yes, we live in a wicked world but don't ever forget that God really cares about you and that you are not forgotten before Him. So relax and enjoy this beautiful afternoon.
4. Situations around you should never make you miss out on the blessings of each day. So as this afternoon comes out in its loveliness, do not rest your mind on those negative things but on that which is positive. Have a beautiful afternoon!
5. The sun has been shining since the creation of the world and has not reclined in its strength and power. God remains the same friend and He will never change. Please do not forget this and have a beautiful afternoon.
6. He has made all things beautiful in its time including this bright afternoon. I pray this afternoon shall bring joy, happiness, and laughter to you. Wishing you a beautiful afternoon!
7. Have you ever seen nature complain of times and seasons? No! They are always there and have learned to adapt to various situations. Do not complain my dear friend about life's circumstances. Circumvent them and come out triumphant. They are there to bring out the best in you. Have a beautiful afternoon.
8. No retreat! No surrender! No retreat!! No surrender!!No retreat!!! No surrender!!! You're almost at the goal though it might not look like it at the moment. Never give up! Have a beautiful afternoon.
9. Take a moment and deeply consider the beauty of God's creation. May this afternoon be more beautiful for you. Have a lovely day.
10. The eyes play an important role as the window to the heart. May your eyes see only good and not evil this day. Experience a beautiful afternoon.
Related Post: Interesting Ways to Handle Stress At Work
Biblical Good Afternoon Blessings And Prayers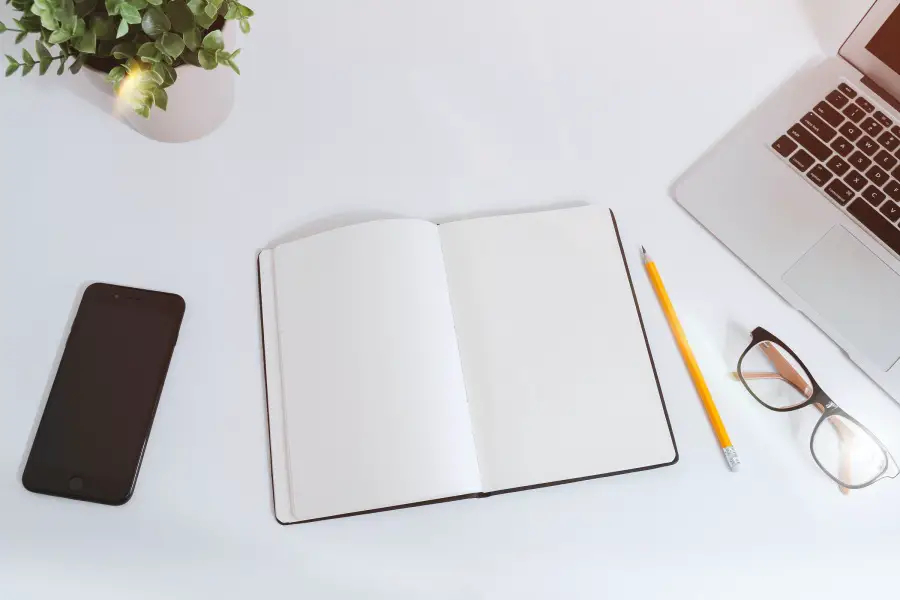 Smiling has become a culture. In fact, some wear it like a uniform. However, we must not be deceived to assume that every one who smiles is happy.
All your colleague or friend needs may be a prayer message that will revive hope in his/her heart and make them see reasons to live one more day.
We hope that with these good afternoon greetings you'll be able to communicate your love and wishes in form of good afternoon prayers and blessings.
1. I pray the doors of favor shall be opened wide for you. May you be blessed in your entire endeavor and the work of your hands shall be fruitful and rewarding. Good afternoon, friend!
2. This is the day that the Lord has made. You shall be joyful and happy in it. Cheers to a bright afternoon!
3. There shall no evil befall you nor any pandemic come near your dwelling place. Remain healthy and happy. Good afternoon!
4. I pray this afternoon brings a lot of joy and gladness to your heart. Evil shall be far from you and you shall have every cause to rejoice. Stay blessed!
5. No weapon that is designed against you shall prevail. Your enemies shall be your servants and shall not prevail against you. You are blessed in all your ways. Good afternoon!
6. God's banner of love over you shall not be removed. Your heavens remain opened and may you receive your heart desires. Good afternoon!
7. The blessings of the Lord cause a man to be rich without any sorrow attached to it. I decree your labor this afternoon is blessed. Shine!
8. I pray God makes you the head and not the tail amongst your equals. May your sheaf rise and be the tallest amongst other sheaves. Good afternoon!
9. You are highly favored of God amongst other men of your equals. You shall be crowned successful. Go and excel! Good afternoon!
10. The Lord shall make you the head and not the tail. You shall be above only and not beneath. You are blessed. Good afternoon!
11. Arise! Shine! For the glory of God is risen upon you. Don't let your background cast your back to the ground. The Lord is with you O mighty man of valor! Good afternoon!
12. The heavens above you are opened this afternoon. Before you call, He will answer and do for you beyond your requests. Good afternoon!
13. You shall not die but live and declare the works of the Lord. Those who rise against you shall be smitten for your sake. You are blessed. Good afternoon!
14. Your enemies shall not stand before you. Though they come against you one way, they will flee from you in seven different ways. Good afternoon!
15. The name of the Lord is a strong tower. The righteous run into it and he's safe. Keep resting in the safety of the Lord's arms. Good afternoon!
15. The Lord is a shield and strength for you. The Lord gives you grace and glory and causes His face to shine upon you. Enjoy a blessed afternoon!
16. This afternoon, I pray the Lord surrounds you with favor as with a shield. Men shall rise and call you blessed. Good afternoon!
17. Surely, goodness and mercy shall not cease to follow after you continually for the rest of your life. The Lord is with you as a mighty, terrible one. Good afternoon!
18. May God be merciful unto you and cause His face to shine upon you. May He bless you and keep you in all your ways and prosper the works of your hand. Good afternoon!
19. The joy of the Lord fills your heart with singing and your mouth with laughter. May He grant your heart desires and be with you in all your ways. Remain blessed. Good afternoon.
20. Your going out and coming in is preserved by the Lord. As you step out this day, step out in victory knowing that the Almighty has already gone ahead of you to make the crooked paths straight. Good afternoon!
21. The Lord bless you and keep you in all your ways. May you have every cause to give Him praise. Forge on in this your might for God is with you!
22. God shall give His angels charge over you to keep you in all your ways this day. You will not experience evil but will be delivered out of all evil circumstances. Good afternoon!
23. As you trust God for a miracle, the Lord will not fail you. Keep believing and hoping in Him for your answer is very near. You shall not be denied! Good afternoon!
24. The sun at daytime shall not smite you nor the moon at night. Please make use of this afternoon to rest this weekend. God bless you!
25. You shall ascend with wings like those of an eagle. You are strengthened by the power of God. Do not fear for His grace is upon you. Have a great afternoon!
26. My prayer for you this day is that you will not beg for bread. You will lend to many, and God shall cause you to eat of the works of your hands. Good afternoon!
27. This special afternoon, I pray for you that you will live to enjoy the labor of your hands. You will live in the house you have built and no other person will inhabit it. I pray God grants you the power to enjoy the results of your labor. Have a nice afternoon!
28. The Lord will be an enemy to your enemies and an opposer to all your opposers. Fear not for God is with you. Blessed are you above your peers. Have a nice day!
29. I pray that your destiny helpers will not be far from you. May they locate you and help you in the fulfillment of your destiny. You are blessed. Good afternoon!
30. The Lord lift you far above your fellows and make you a burning and shining light among your equals. You are destined for greatness. Enjoy your afternoon!
31. Take a moment to see all around what God has created. His works are so marvelous and beautiful. I'm praying for you, that this afternoon, will be beautiful for you in Jesus' name. Good afternoon!
These are the various good afternoon messages, prayers, blessings, inspirational quotes you can and should send to those around you. It will go a long way in putting a smile on their faces and prove your true concern for them.
More so, I have no doubt that your loved one at work will have a cause to smile when you send him or her any of these good afternoon greetings.