33 Powerful Famous Prayers in the Bible You Should Pray
The Bible can be called the book of prayers. Some of the prayers contained in the Bible are known only by those who are conversant with studying the Bible; others are so popular that even non-Christians are familiar with them. These popular ones can be referred to as famous prayers in the Bible.
Praying according to the Bible gives a guarantee for answered prayer. 1 John 5:14-15 puts it this way, "And this is the confidence that we have in him, that, if we ask anything according to his will, he heareth us: And if we know that he hear us, whatsoever we ask, we know that we have the petitions that we desired of him."
These famous prayers in the Bible are well known by many, maybe due to their relevance to lots of people's situations or due to their effectiveness when included in the prayer list. The reasons why these famous prayers in the Bible are well known are not certain. However, one thing is certain- they are popular.
Below are famous prayers in the Bible from the Old Testaments, Psalms, and New Testaments. Famous prayers in the New Testament were further broken down into famous prayer in the Gospel, famous prayer in the book of Acts, famous prayer in the Epistle. This is done for you to easily access your area of interest. Also included, are the two popular prayers of Apostle Paul in Ephesians.
Famous Prayers in the Old Testaments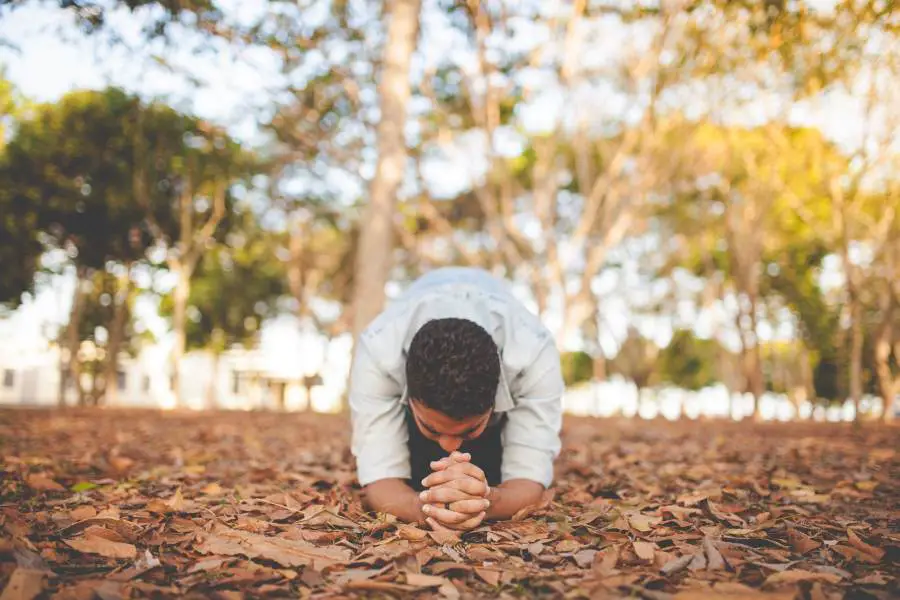 The Old Testament consists of 39 books of the Bible. This is the era of the Bible that precedes the birth and ministry of Jesus Christ.
This section of the Bible – The Old Testaments – contains instances where some individuals spoke to God in prayer. Over time, a few of these prayers fall into the category of famous prayers in the bible.
Prayer of Eliezer For A Wife For Isaac
Then he said, "O Lord God of my master Abraham, please give me success this day, and show kindness to my master Abraham.
Behold, here I stand by the well of water, and the daughters of the men of the city are coming out to draw water.
Now let it be that the young woman to whom I say, 'Please let down your pitcher that I may drink,' and she says, 'Drink, and I will also give your camels a drink' — let her be the one You have appointed for Your servant Isaac. And by this, I will know that You have shown kindness to my master."
Gen 24:12-14 NKJV
Jacob's Prayer To Be Delivered From Esau
Then Jacob said, "O God of my father Abraham and God of my father Isaac, the Lord who said to me, 'Return to your country and to your family, and I will deal well with you':
I am not worthy of the least of all the mercies and of all the truth which You have shown Your servant; for I crossed over this Jordan with my staff, and now I have become two companies.
Deliver me, I pray, from the hand of my brother, from the hand of Esau; for I fear him, lest he come and attack me and the mother with the children.
For You said, 'I will surely treat you well, and make your descendants as the sand of the sea, which cannot be numbered for multitude.'"
Gen 32:9-12 NKJV
Moses's Prayer
So it was, whenever the ark set out, that Moses said: "Rise up, O Lord! Let Your enemies be scattered, And let those who hate You flee before You."
Num 10:35-36 NKJV
Samson's Last Prayer
Then Samson called to the Lord, saying, "O Lord God, remember me, I pray! Strengthen me, I pray, just this once, O God, that I may with one blow take vengeance on the Philistines for my two eyes!"
And Samson took hold of the two middle pillars which supported the temple, and he braced himself against them, one on his right and the other on his left.
Then Samson said, "Let me die with the Philistines!" And he pushed with all his might, and the temple fell on the lords and all the people who were in it. So the dead that he killed at his death were more than he had killed in his life.
Judg 16:28-30 NKJV
Hannah's Prayer for a Son
Then she made a vow and said, "O Lord of hosts, if You will indeed look on the affliction of Your maidservant and remember me, and not forget Your maidservant, but will give Your maidservant a male child, then I will give him to the Lord all the days of his life, and no razor shall come upon his head."
1 Sam 1:11 NKJV
Solomon's Prayer for Wisdom
And Solomon said: "You have shown great mercy to Your servant David my father, because he walked before You in truth, in righteousness, and in uprightness of heart with You; You have continued this great kindness for him, and You have given him a son to sit on his throne, as it is this day.
Now, O Lord my God, You have made Your servant king instead of my father David, but I am a little child; I do not know how to go out or come in.
And Your servant is in the midst of Your people whom You have chosen, a great people, too numerous to be numbered or counted.
Therefore give to Your servant an understanding heart to judge Your people, that I may discern between good and evil. For who is able to judge this great people of Yours?"
1 Kings 3:6-9 NKJV
Elijah's Prayer for Fire From Heaven
And it came to pass, at the time of the offering of the evening sacrifice, that Elijah the prophet came near and said, "Lord God of Abraham, Isaac, and Israel, let it be known this day that You are God in Israel and I am Your servant, and that I have done all these things at Your word.
Hear me, O Lord, hear me, that this people may know that You are the Lord God, and that You have turned their hearts back to You again."
Then the fire of the Lord fell and consumed the burnt sacrifice, and the wood and the stones and the dust, and it licked up the water that was in the trench. 39 Now when all the people saw it, they fell on their faces; and they said,"The Lord, He is God! The Lord, He is God!"
1 Kings 18:36-39 NKJV
Elijah's Prayer for Death
But he himself went a day's journey into the wilderness, and came and sat down under a broom tree. And he prayed that he might die, and said, "It is enough! Now, Lord, take my life, for I am no better than my fathers!"
1 Kings 19:4 NKJV
Elisha's Prayer for His Servant's Eyes to Be Opened
And Elisha prayed, and said, "Lord, I pray, open his eyes that he may see." Then the Lord opened the eyes of the young man, and he saw. And behold, the mountain was full of horses and chariots of fire all around Elisha.
2 Kings 6:17-18 NKJV
Jabez's Prayer: Enlarge My Coast
And Jabez called on the God of Israel saying, "Oh, that You would bless me indeed, and enlarge my territory, that Your hand would be with me, and that You would keep me from evil, that I may not cause pain!" So God granted him what he requested.
1 Chron 4:10 NKJV
Jeremiah's Prayer of Healing and Safety
Heal me, O Lord, and I shall be healed; save me, and I shall be saved: for thou art my praise.
Jer 17:14 KJV
Jonah's Sailor Prayed
Therefore they cried out to the Lord and said, "We pray, O Lord, please do not let us perish for this man's life, and do not charge us with innocent blood; for You, O Lord, have done as it pleased You."
Jonah 1:14-15 NKJV
Jonah's Prayer in the Belly of The Fish
Then Jonah prayed to the Lord his God from the fish's belly.
And he said: "I cried out to the Lord because of my affliction, And He answered me. "Out of the belly of Sheol I cried, And You heard my voice.
For You cast me into the deep, Into the heart of the seas, And the floods surrounded me; All Your billows and Your waves passed over me.
Then I said, 'I have been cast out of Your sight; Yet I will look again toward Your holy temple.' The waters surrounded me, even to my soul; The deep closed around me; Weeds were wrapped around my head.
I went down to the moorings of the mountains; The earth with its bars closed behind me forever; Yet You have brought up my life from the pit, O Lord, my God.
"When my soul fainted within me, I remembered the Lord; And my prayer went up to You,
Into Your holy temple. "Those who regard worthless idols Forsake their own Mercy.
But I will sacrifice to You With the voice of thanksgiving; I will pay what I have vowed. Salvation is of the Lord."
Jonah 2:1-9 NKJV
Famous Prayers in the Psalms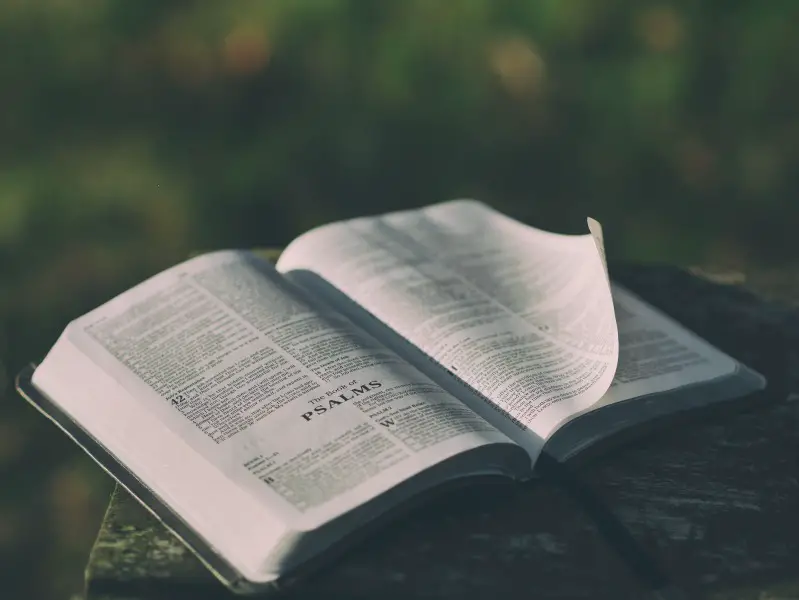 Unarguably, the single book of the bible with the highest number of prayers is the Psalms. Several denominations and individuals believe that there are powerful prayers in Psalms. Some of these have been employed in times of trouble or as a prayer of protection, deliverance or consecration to God.
It is therefore not a surprise that famous prayers in the Bible are prayers in the Psalms. Below are a few of the famous prayers in the Psalms.
Prayer of David For Deliverance
Arise, O Lord; Save me, O my God! For You have struck all my enemies on the cheekbone; You have broken the teeth of the ungodly.
Ps 3:7 NKJV
The Psalm 23 Prayer
The Lord is my shepherd; I shall not want.
He makes me to lie down in green pastures; He leads me beside the still waters.
He restores my soul; He leads me in the paths of righteousness For His name's sake.
walk through the valley of the shadow of death, I will fear no evil; For You are with me;Your rod and Your staff, they comfort me.
You prepare a table before me in the presence of my enemies; You anoint my head with oil; My cup runs over.
Surely goodness and mercy shall follow me All the days of my life; And I will dwell in the house of the Lord Forever.
Ps 23 NKJV
Prayer of Guidance 
Shew me thy ways, O Lord; teach me thy paths.
Lead me in thy truth, and teach me: for thou art the God of my salvation; on thee do I wait all the day.
Ps 25:4-5 KJV
David's Faith Declaration
The Lord is my light and my salvation; Whom shall I fear? The Lord is the strength of my life; Of whom shall I be afraid?
When the wicked came against me To eat up my flesh, My enemies and foes, They stumbled and fell.
Though an army may encamp against me, My heart shall not fear; Though war may rise against me, In this I will be confident.
Ps 27:1-3 NKJV
David's Prayer again the Enemies
Plead my cause, O Lord, with those who strive with me;Fight against those who fight against me.
Take hold of shield and buckler, And stand up for my help.
Also draw out the spear, And stop those who pursue me. Say to my soul, "I am your salvation."
Let those be put to shame and brought to dishonor Who seek after my life; Let those be turned back and brought to confusion Who plot my hurt.
Let them be like chaff before the wind, And let the angel of the Lord chase them.
Ps 35:1-5 NKJV
Prayer When Depressed and Discouraged
Why art thou cast down, O my soul? and why art thou disquieted in me? hope thou in God: for I shall yet praise him for the help of his countenance.
O my God, my soul is cast down within me: therefore will I remember thee from the land of Jordan, and of the Hermonites, from the hill Mizar.
Deep calleth unto deep at the noise of thy waterspouts: all thy waves and thy billows are gone over me.
Yet the Lord will command his loving kindness in the daytime, and in the night his song shall be with me, and my prayer unto the God of my life.
I will say unto God my rock, Why hast thou forgotten me? why go I mourning because of the oppression of the enemy?
As with a sword in my bones, mine enemies reproach me; while they say daily unto me, Where is thy God?
Why art thou cast down, O my soul? and why art thou disquieted within me? hope thou in God: for I shall yet praise him, who is the health of my countenance, and my God.
Ps 42:5-11 KJV
David's Prayer of Consecration
Create in me a clean heart, O God; and renew a right spirit within me.
Cast me not away from thy presence; and take not thy holy spirit from me.
Restore unto me the joy of thy salvation; and uphold me with thy free spirit.
Ps 51:10-12 KJV
Famous Prayers in the New Testament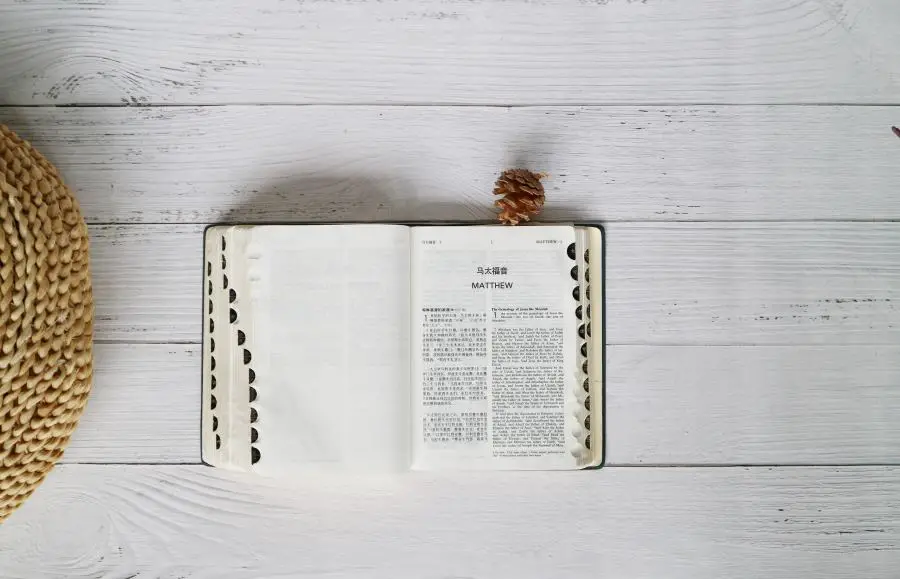 The New Testament is referred to as the fulfillment of the promises in the Old Testaments, containing 26 books. These books are sub-divided into The Gospel, Acts of the Apostle, and Epistles.
In each of these sub-divisions, some famous prayers have emerged over time.
So, according to each division, this session of famous prayers in the bible contains:
Famous prayers in the Gospel.
Famous Prayers of the Apostles
Famous prayers in the Epistles and
The two famous prayers of Paul
Famous Prayers in the Gospel
The Gospel is the first four Books of the New Testaments, which are Matthew, Mark, Luke, and John. This section of the New Testament contains stories and happenings surrounding the era of Jesus Christ: His birth, ministry, miracles, teaching, crucifixion, burial, and ascension.
The most famous prayers in the gospel and one of the famous prayers in the bible is 'the Lord's prayer'.
Find below, some popular prayers in the Gospel.
The lord's Prayer
In this manner, therefore, pray: Our Father in heaven, Hallowed be Your name.
Your kingdom come. Your will be done On earth as it is in heaven.
Give us this day our daily bread.
And forgive us our debts, As we forgive our debtors.
And do not lead us into temptation, But deliver us from the evil one. For Yours is the kingdom and the power and the glory forever. Amen. 
Matt 6:9-13 NKJV
Jesus' Prayer for His disciples
"I have manifested Your name to the men whom You have given Me out of the world. They were Yours, You gave them to Me, and they have kept Your word.
Now they have known that all things which You have given Me are from You.
For I have given to them the words which You have given Me; and they have received them, and have known surely that I came forth from You; and they have believed that You sent Me.
"I pray for them. I do not pray for the world but for those whom You have given Me, for they are Yours.
And all Mine are Yours, and Yours are Mine, and I am glorified in them.
Now I am no longer in the world, but these are in the world, and I come to You. Holy Father, keep through Your name those whom You have given Me, that they may be one as We are. 
While I was with them in the world, I kept them in Your name. Those whom You gave Me I have kept; and none of them is lost except the son of perdition, that the Scripture might be fulfilled.
But now I come to You, and these things I speak in the world, that they may have My joy fulfilled in themselves.
I have given them Your word; and the world has hated them because they are not of the world, just as I am not of the world.
I do not pray that You should take them out of the world, but that You should keep them from the evil one.
They are not of the world, just as I am not of the world.
Sanctify them by Your truth. Your word is truth.
As You sent Me into the world, I also have sent them into the world.
And for their sakes I sanctify Myself, that they also may be sanctified by the
John 17:6-19 NKJV
Jesus, Prayer for All Believers
"I do not pray for these alone, but also for those who will believe in Me through their word; 
that they all may be one, as You, Father, are in Me, and I in You; that they also may be one in Us, that the world may believe that You sent Me.
And the glory which You gave Me I have given them, that they may be one just as We are one:
I in them, and You in Me; that they may be made perfect in one, and that the world may know that You have sent Me, and have loved them as You have loved Me.
"Father, I desire that they also whom You gave Me may be with Me where I am, that they may behold My glory which You have given Me; for You loved Me before the foundation of the world.
O righteous Father! The world has not known You, but I have known You; and these have known that You sent Me.  26 And I have declared to them Your name, and will declare it, that the love with which You loved Me may be in them, and I in them."
John 17:20-26 NKJV
Jesus' Prayer: Let This Cup Pass Over Me
He went a little farther and fell on His face, and prayed, saying, "O My Father, if it is possible, let this cup pass from Me; nevertheless, not as I will, but as You will."
Matt 26:39 NKJV
Jesus' Prayer on the Cross
And about the ninth hour Jesus cried out with a loud voice, saying, "Eli, Eli, lama sabachthani?" that is, "My God, My God, why have You forsaken Me?" 
Matt 27:46 NKJV
Jesus' Last Prayer on the Cross
And when Jesus had cried out with a loud voice, He said, "Father, 'into Your hands I commit My spirit.'" Having said this, He breathed His last.
Luke 23:46 NKJV
Jesus' At the Tomb of Lazarus
"Father, I thank You that You have heard Me. And I know that You always hear Me, but because of the people who are standing by I said this, that they may believe that You sent Me."
Famous Prayers of the Apostles
Disciples Prayer to choose a Replacement for Judas Iscariot
And they prayed and said, "You, O Lord, who know the hearts of all, show which of these two You have chosen
Acts 1:24-25 NKJV
The Disciples' Payer For Boldness and Power
So when they heard that, they raised their voice to God with one accord and said: "Lord, You are God, who made heaven and earth and the sea, and all that is in them,
who by the mouth of Your servant David have said: 'Why did the nations rage, And the people plot vain things?
The kings of the earth took their stand, And the rulers were gathered together Against the Lord and against His Christ.' 
"For truly against Your holy Servant Jesus, whom You anointed, both Herod and Pontius Pilate, with the Gentiles and the people of Israel, were gathered together
to do whatever Your hand and Your purpose determined before to be done.
Now, Lord, look on their threats, and grant to Your servants that with all boldness they may speak Your word,
by stretching out Your hand to heal, and that signs and wonders may be done through the name of Your holy Servant Jesus."
Acts 4:24-30 NKJV
Stephen's Last Prayer: for Persecutors
Then he knelt down and cried out with a loud voice, "Lord, do not charge them with this sin." And when he had said this, he fell asleep.
Acts 7:60 NKJV
Famous Prayers in the Epistles
The Epistles are Paul's letters to churches in different geographical areas and letters to some individuals such as Timothy, Titus, and Philemon for advice, information, admonition, encouragement, and sometimes to settle disputes or arguments.
Amongst the 26 books of the New Testament, the Epistle accounts for about two-thirds of them all. So, it is not a surprise that some famous prayers in the bible are found here.
Below are the most famous prayers in the Epistle.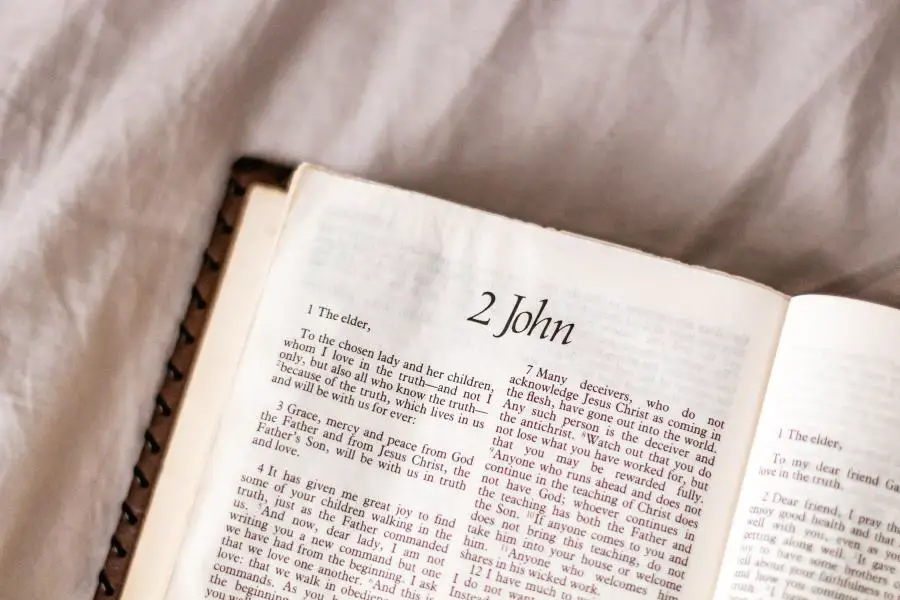 Prayer of Benediction: "The Grace"
The grace of the Lord Jesus Christ, and the love of God, and the communion of the Holy Ghost, be with you all. Amen.
2 Cor 13:14 KJV
Paul's Prayer 1
For this reason I bow my knees to the Father of our Lord Jesus Christ,
from whom the whole family in heaven and earth is named,
that He would grant you, according to the riches of His glory, to be strengthened with might through His Spirit in the inner man,
that Christ may dwell in your hearts through faith; that you, being rooted and grounded in love,
may be able to comprehend with all the saints what is the width and length and depth and height — 
to know the love of Christ which passes knowledge; that you may be filled with all the fullness of God.
Eph 3:14-19 NKJV
Paul's prayer 2
Therefore I also, after I heard of your faith in the Lord Jesus and your love for all the saints, do not cease to give thanks for you, making mention of you in my prayers:
 that the God of our Lord Jesus Christ, the Father of glory, may give to you the spirit of wisdom and revelation in the knowledge of Him,
the eyes of your understanding being enlightened; that you may know what is the hope of His calling, what are the riches of the glory of His inheritance in the saints,
and what is the exceeding greatness of His power toward us who believe, according to the working of His mighty power
which He worked in Christ when He raised Him from the dead and seated Him at His right hand in the heavenly places,
far above all principality and power and might and dominion, and every name that is named, not only in this age but also in that which is to come.
Eph 1:15-21 NKJV
It would be obvious that some of these famous prayers in the bible are known as songs, especially those in the Psalms. Some are taken as faith confessions or prayed literally. In whatever ways they are applied and used, they have been found to be helpful in Christian prayers.
In case I'm missing out on some famous prayers in the Bible, you may add to this list on the comment box. Share your views and let me know how great you consider these popular prayers in the Bible to be.