80 Instant Miracle Prayer That Works Immediately With Bible Verses
What a privilege God has given us, to render miracle prayer that works immediately, and restoring our joy in time of needs.
We are blessed to have the grace to ask God for whatever we want and whenever we want it. More so, it is a privilege to have a God who is always able to listen to all our needs. He's a Deity for whom nothing is too difficult. The bible made it clear, that with God, nothing is impossible. With this knowledge of the God we serve, we should approach him with confidence and assurance to make our petitions and offer prayer for immediate help from God.
"And this is the confidence that we have before Him: If we ask anything according to His will, He hears us. And if we know that He hears us in whatever we ask, we know that we already possess what we have asked of Him." —1 John 5:14 & 15
However, when things get a little scary or go apart; when we are trapped in the dark-moments of pathetic chaos, it is important to pray and pray even more.
At times, when we know that there is no one else but God to help; that's the time to realize that we need a miracle and need to pray miracle prayers that work instantly. When things are beyond our ability and wisdom, we have to turn to Him for safety, salvation, and deliverance. It is time to pray a miracle prayer that works immediately.
There are times in life when you might have prayed all kinds of prayers and do all you can do as a human, and yet no visible result is coming forth. Then, you need to use this arsenal; the arsenal of miracle prayers that works immediately. If you know how to engage these miracle prayer for the impossible, with faith in your heart, then nothing will be impossible for you.
One of the major reasons people are falling for the tricks of false prophets is because they do not know how to pray a miracle prayer that produces immediate results. I'm glad you found this among the tons of articles on prayer which can be found online. Take a deep breath, your testimony is just around the corner. Yes, it takes daily miracle prayers to get through life and you are about to discover over 80 miracle prayer that works quickly.
These collection of "80+ miracle prayer that works immediately and produces amazing results" includes Miracle prayers for financial help, Powerful miracle prayers for marriage, Praying for A Miracle Healing, Power Prayers When You Need God's Help Desperately.
However, I'm very much aware that you might not find your SPECIFIC prayer points here, so I thought to include a session (How to pray for a miracle) to help you do it yourself, for your specific petition; and I'm doing that first. So, let's get down to business and to learn how to pray a prayer that always works.
Miracle Prayer That Works Immediately
Thank you, dear Lord, for your goodness over my life. Thank you for how far you have brought me; irrespective of all that is happening around me.
I do not take any of your goodness for granted. I acknowledge your love, protection and provisions for me. I appreciate you for the thing I'm aware you're doing and the things you did without my awareness of them.
Dear heavenly Father, your words says that if I ask anything in the name of Jesus and do not doubt in my heart that I shall have what I ask for in prayer.
Today, I pray that you wrought signs and wonders in my life concerning this matter (mention the matter). I pray that your mighty power be seen and that your finger be obvious and mighty upon this issue.
Lead me to the way out of this unpleasant circumstance. Show me how to come out victoriously.
There is no impossibility with you. Your word says, with God, nothing shall be impossible. I trust you and believe in your word. Therefore, I know that this seemingly impossible situation shall meet with your power and become a testimony of your unlimited abilities.
Thank you, dear Lord, because I know you hear me. In Jesus' name I pray. Amen.
How Do You Pray for A Miracle?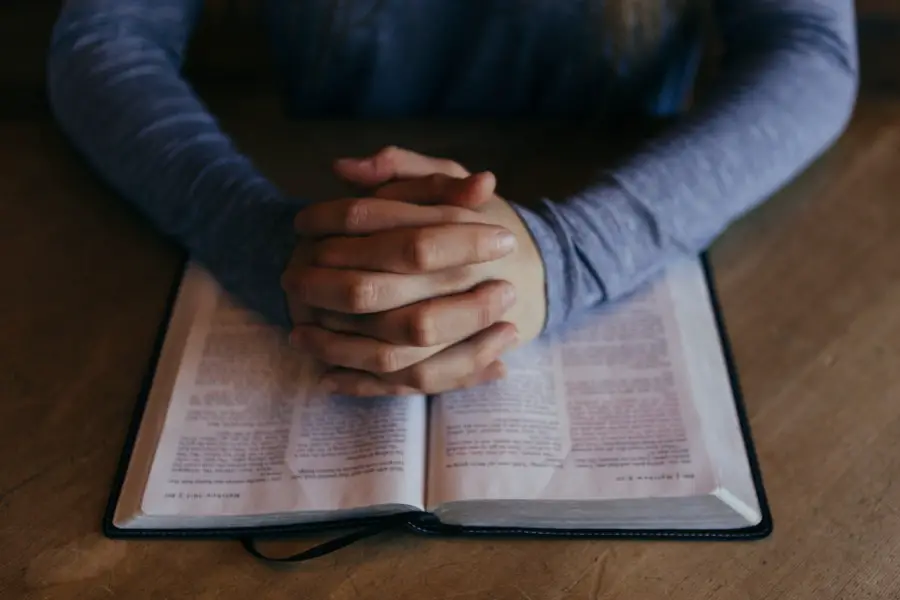 Dismiss formulas from your mind. This is not about formulas. This is about following the wisdom of God, as clearly seen in the Bible. Whether you need miracle prayers for financial help or your concern is miracle prayers for healing, the Bible has the answer.
When you are facing difficult situations that require only God's miraculous action, you do not need to pray a perfect prayer to convince God to perform wonders, you simply need to pray a biblical prayer that guarantees result.
So, how do you pray for a miracle? The following is the biblical way to pray.
• Praise.
Enter his gates with thanksgiving and his courts with praise; give thanks to him and praise his name. (Ps. 100:4)
Prior to anything else, this is the right thing to do first. This is the way to enter into His powerful and miraculous presence. No matter how daunting the issue may be, find reasons in your life to thank God first. Praise Him for his grace, his goodness, his majesty, his love, which endures forever.
As you do this, faith will begin to rise in your heart to believe God for the impossible. You'll begin to see the ability of God to wroth miracle and bring about great testimonies on that matter.
Praises also ignite in you, the spirit of joy. You'll experience the infilling of your soul with joy unspeakable. This kind of joy is not something that can be explained, it is simply as a result of faith rising in the heart.
Therefore, try praising him with the whole of your heart for his blessings in your life
• Pray Devotedly
"…The heartfelt (passionate) and persistent prayer of a righteous man (believer) can accomplish much [when put into action and made effective by God—it is dynamic and can have tremendous power]…(James 5:16 AMP Mine Emphasis added)
Come and lay your heart freely at his feet — be true to your feelings. Passionately pour yourself out to the maker. Get swept away in his presence. Your thoughts should run freely, cry out if you want to, do not hold back your tears. Don't hold back if you feel the need to roll, leap, or shout. Show him how you feel, not holding anything back. Ask for the very thing that you want.
There is no right or wrong position to pray to your God. The most important thing is the passion with which you pray.
This was the way Hannah prayed for the miracle of a baby, a baby boy, and it was such an effective prayer.
• Pray With Absolute Dependency On God
Simply trust him.
To be honest, as you pray, fear and doubt may set in, but don't allow it to persist. Instead, confess those doubts to God. Tell him to help your unbelief. It's not abnormal to have a level of fear and uncertainty in the face of trials; but you have to continually raise your hope in God and trust Him as able to do exceeding, abundantly, above all that you ask or think.
Trust in the power of his might, walk by faith, and not by sight. Let your faith and total dependency on God, blind you towards your fears. With these, answers will surely come to your miracle prayers.
• Thanksgiving.
Although, sometimes, praise and thanksgiving are used interchangeably, however, there are still some unique differences between them. While the former is used to glorify, worship, and reference God, the later is to express gratitude and show appreciation to him. Thanksgiving is a meaningful way to be grateful for answers to prayer. It is also a means to confirm our miracles by faith.
Paul admonished that we should "Be careful for nothing; but in every thing by prayer and supplication with thanksgiving let your requests be made known unto God". Let your prayers be done WITH THANKSGIVING.
It is that simple. Praise. Pray. Believe. Give Thanks. That is how to pray Miracle prayers that brings result.
I dedicated a whole post to explain the methodology of prayer. In case you may need a more comprehensive explanation on how to pray and get results immediately, click HERE.
Miracle Prayers for Financial Help
Sometimes, we all face financial distress, making it difficult to meet your financial obligations; thereby causing lack and debt. It would just seem as if everything is messed up. No savings at all, unpaid taxes, nothing left, borrowing money, creditors calling, fight with family, and friends about money. It is like a disaster! Can you relate? I have been there, with Miracle prayers for financial help, I got a breakthrough.
If you have this sinking feeling, I'm sure you already know that you need financial help. This financial help can be facilitated with miracle prayers for financial help.
By faith, say these miracle prayers for financial help and you'll begin to see financial breakthrough and abundance coming for you. You may have to say these prayers repeatedly for faith to rise in your soul, and then, you'll begin to see doors of miraculous provisions opening for you.
1. Dear Jesus, I stand before you now and asking a miracle for financial help I need you in my life.
Your word says in matthew 7: 7 & 8 that I should "Ask and it will be given to me; seek and I will find; knock and the door will be opened to me.  For everyone who asks receives; the one who seeks finds; and to the one who knocks, the door will be opened." I desperately want you to provide for my needs. I need________________________ (mention your needs and how much you need).
I trust you now and forevermore.
Amen
2. Father, please assist me and all others who are without help. We can't get through this without you. Your words says you're our present help in time of needs (Ps 46:1). Grant us financial breakthrough on this life's route. Grant us abundance.
I know you're more than able to grant my heart desires. Thank you for being there for us always. Amen.
3. Oh Lord, your word made it known that you are the one that makes a man rich ( Prov. 10:22). Let my angel of blessing locate me and deliver unto me my heart desires. I receive by faith, all that you have in store for me in the name of Jesus.  I am blessed and I have abundance.
4. "And I will give thee the treasures of darkness, and hidden riches of secret places, that thou mayest know that I, the LORD, which call thee by thy name, am the God of Israel". (Isa. 45:3)
Mighty God, according to your word, anoint my eyes to see treasures even in  dark places. I receive the anointing to access hidden riches of secret places. This shall be my portion in Jesus' name. Amen.
5. Lord Jesus, stretch forth your hands of prosperity into my life. Every hindrance, every curse, every evil covenant against my financial blessings be destroyed in the mighty name of Jesus. From now onward, I function in the reality of abundance and experience surplus of resources, in Jesus' name.
6. Father, I open the door of blessings into my life by faith. I block every doorway of lack and poverty by fire. From every corners of the earth, blessings are coming my way. I call forth financial blessings from the east, west, south and north. From afar or near, I am marvelously blessed.
7. Holy Spirit, lead me into divine prosperity. Whoever or whatever it is that is standing as a stronghold or stumbling block on my way to prosperity be disgraced now in the name of Jesus.
8. Every enemy against my coming blessings, hear the word of the Lord, you shall not prosper in my life. I put you to shame. In the name of Jesus. Amen
9. Father, Today, I recover all my stolen wealth and glory in the mighty name of Jesus. Your blessings become a reality in my life. My financial status is changing for the better in the name of Jesus.
10. Father, I Decree the release of my prosperity from far and near in the name of Jesus.
11. Oh God in heaven, I come before you this day trusting your promises. Thank you for what you have done for me in the past. Thank you for being a God who sees and provides for my every need. Father bless me that I may prosper in all I do in life. Cause me to be ale to lend to nations.
12. O Lord, Help me to prosper financially, materially, and in all other areas of my life. Thank you for I have prayed in your name Jesus a man
13. My father in heaven I thank you for your grace that abounds every day. Now, in your presence, I ask that you be my guide. At this point, I can't do it all myself. I want you to perform a miracle here in my life.
14. Almighty God, I pray that you take me to the place you have prepared for me. I pray that you take me to greater heights. I need you to make me a living testimony. I trust that you have answered my request. Thank you, Lord, in Jesus' name I have prayed. Amen.
15. God of Abraham, Isaac, and Jacob, settle me financially; provide for me sufficiently. Give me enough to meet all my needs and those of the poor. You promised to provide for the needs of your children, father in the light of this, I ask that you supply all my need according to your riches in glory by Christ Jesus. Amen.
16. God of all creation, I beseech you that you forgive me for all the times I fell for temptation and sinned, I know in my heart that I have done wrong. Lord, if that has been the reason for my financial lack, I ask for your forgiveness. I know you have promised wealth in your word to those that obey your commandments, please grant me the grace to do your will always. In Jesus' name, I have prayed. Amen.
17. Lord, let there be light in my life. I truly believe your word. Shine your glory upon me. Take me farther than you took my father. Amen.
18. Father, I stand upon your word in psalm 34:10 that says "those that seek the Lord shall lack nothing good". Give me all I deserve as your child. I believe that you will bless me and my family that we may lack nothing good. Thank you, Lord.
19. Lord Jesus, open the windows of heaven for my sake and pour out your blessings upon me that there will not be room enough to receive it.
20. I key into the promise of abundance. I walk in the consciousness of surplus. I experience the anointing of overflow in my finance, in Jesus' name.
21. Lord, I decree growth upon my finances. Increase coming my way from every side in Jesus' name.
22. Jesus, open my eyes today to great opportunities, jobs and profitable businesses. Amen.
Praying for a Miracle Healing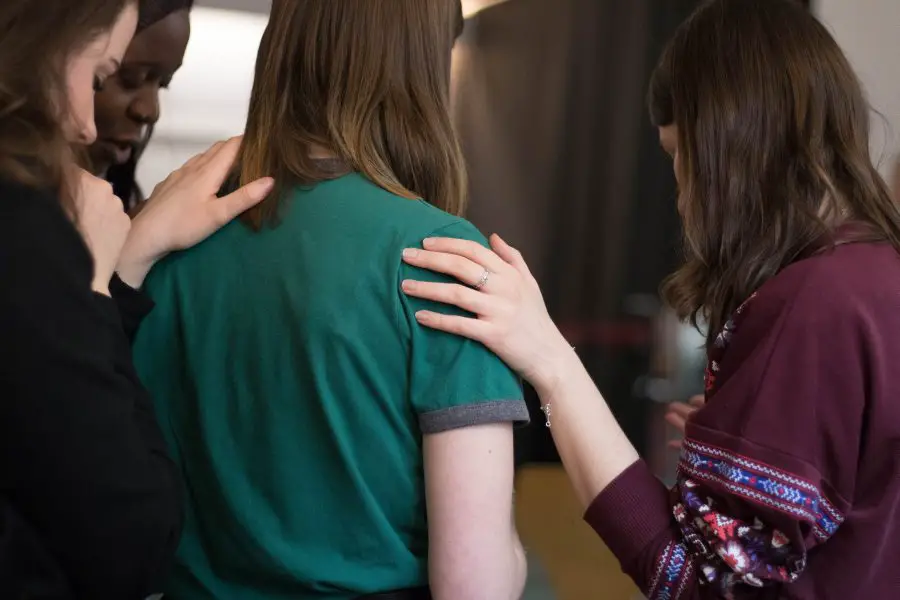 Healing is the bread of the children. It is the will of God that we enjoy sound mind and sound health. However, somehow, our body may become weak or malfunctioning; at such time, we have an arsenal, the arsenal of prayer for miracle healing.
If you believe in a miracle prayer that works immediately and pray these prayers with faith in your heart, your healing is sure. I'll join faith with you to believe God for that miracle healing; and I believe that testimony will come through these prayer that brings miracles.
23. A loving father, I pray that you lift my soul, heal my wounded Spirit, comfort me of my sorrow, and let your name be glorified in my life, in Jesus' name. Amen.
24. The great healer, please hear my petitions today. It is the cry of my heart to get healed. I don't want to see this affliction any longer. I put my trust in you; answer my plea in Jesus' name. Amen
25. Faithful God, I worship you, thank you for sustaining my life up till this very moment. Thank you for being near me in times of pain and weakness. But Lord, this sickness has caused so much reproach for me and pain on me. Lord, have mercy on me, heal my sickness o Lord. Take away my pains. Take away my reproach. In Jesus' name, I pray.
26. My father, look upon me with your eyes of mercy, show me your mercy, make me whole again. Make your healing hands rest upon my soul. In Jesus' name. Amen.
27. Jehovah Rapha, the Lord my Healer; fill my heart with joy again, heal my broken heart. Touch my emotions. I believe you are here with me during this hard time. Help me recover in time in Jesus' name.
28. Oh God, I need your healing power, with you all things are possible. Father, I believe you have conquered for me to stay whole. By your stripes, I am healed. Amen.
29. Dear Lord, right now I am sick and heavily burdened; Lord, give me rest. Heal my pains, In Jesus' name. Amen.
30. Yes, Lord, I do believe in the power of your resurrection; yes I do believe in the wonders of the cross. I submit myself to your power. Give me strength oh God and heal this part of me that is dead. I will praise your name forever because you alone are God.
31. Sweet Jesus, I am tired of my worries, all my anxiety, my pain, hurt, and doubt. I cast my burdens upon you. Take care of them. I release my soul to your care, have your way, in Jesus' name. Thank you, Lord, for answered prayer.
32. Order my steps into your divine healing. Open the doors of my miracle, shut the door of sicknesses and diseases upon my life, in Jesus' name.
33. Lord, by your stripes I am healed. I claim my miracle healing in Jesus' name. Amen.
34. Lord Jesus, take control of my spirit, soul, and body. I use myself as a point of contact to all others in need of a miracle healing. Grant us our heart desires. I have prayed in your name. Amen.
35. My healer, hear my prayers. I have come to you in this time of illness. You are the great physician, stretch forth your hands, and heal me. This I humbly ask in Jesus' name. Amen.
36. Lord you heal the brokenhearted, you heal the sick, you raise the dead, you set captives free. Heal me also today, in Jesus' name. Amen.
37. Dear Lord Jesus, I am thine, I have come to you my maker today, believing. My infirmity causes nothing but tears and sorrow. Heal me and wipe my tears away. When I go to the mirror from here, I want to see a transformation to your glory. Amen.
38. Lord I give you the praise, I lift my hands to you in adoration, because you are the reason I live, the reason I breathe. I thank you today because I know that you are God and God alone. Therefore Lord, erase this shame away from my life, let people see your wonder in me, and praise the God I serve. Thank you, Redeemer; because it is done, in Jesus' name. Amen.
39. Lord, I know the thoughts you have towards me, thoughts of peace to give me an expected end, I need a miracle of healing in my life. I feel this fear and doubt. Sincerely, I am worried, Lord. Please bring peace to my soul that I may dance for joy. Amen.
40. Lord, concerning this disease, I trade my shame for your glory. I let go of my pain for your praise. Let your name be glorified.
41. Wonderful Jesus, I feel like I am dying slowly, I feel like I am going to give up soon that is why I ask for healing in this situation because the hope of healing is in you. As from now on, I declare that it is well with my soul, in Jesus' name. Amen
42. Lord, heal every part of my life, through the blood of your son Jesus Christ. Give me sound health. Because you overcame, I overcome this disease now and forevermore. Amen.
43. Almighty God, I have read about how you performed miracles of healing in the Bible. I believe that you still heal today, the same way as before. I also believe that there is no illness you cannot heal. Thank you for the hope of healing in you. Thank you because this disease will be a thing of the past. Amen.
Powerful Miracle Prayer for Marriage
It is the desire of everyone to have the experience of "live happily ever after". Marriage, just like every other thing has an enemy that doesn't want it to be blissful as desired. However, with these powerful miracle prayers for marriage, you can design your marriage to look just like what God intends it to be like.
In marriage, when challenges storm, face it with a miracle prayer that works immediately. It will definitely offer you solace, it will make you stronger, bringing back your intimacy, instead of tearing things apart.
Pray these powerful miracle prayers for marriage and let your children learn from you.
44. Holy Spirit, In this house, come and be our guide, our strength, our pillar, our hope and stay. Amen
45. Oh God, My home is tearing apart, I can see it ripping off and now I have found no helper but you. Forgive me for putting my trust in the knowledge of man. Heal this marriage, restore and reset our lost relationship. In Jesus' name, I have prayed. Amen.
46. Lord, help my family. Help us to forgive and love each other. Keep us faithful to you and to each other, in Jesus' name. Amen.
47. Thank you, Father, for how you have always taken care of us. Thank you, for sustaining us. Thank you for your loving kindness and tender mercies on our lives. Lord, teach us to love you and know you more in Jesus name I have prayed. Amen.
48. Dear Jesus, I can't seem to understand what is going on. I feel confused. All the nagging, hatred, games, lies. I am tired of them. Please forgive me for trusting my strength before now. We have gotten to the end of ourselves; please Lord, forgive us and put our marriage together again. Amen.
49. Eternal Father, search my home and put away all forms of the destroyer. Give us a new home. Give us peace. Give us unity through your name. Amen.
50. Lord, give this marriage all that it needs to stay happy, healthy, and strong. Amen.
51. Jesus, assist me to love my husband/wife. Amen.
52. Father, please point out where I need to improve and show me where I need to grow. In Jesus' name, I have prayed. Amen.
53. Dear God, I kneel in your presence today, refresh our choice to love and bless our union. Today we make a new resolution to be under your governance. Amen
54. Dear Savior, it would have been wonderful if I had invited you earlier, now, small arguments turn into blames and hatred. Fussing and nagging each day that passes. Lord, I apologize for everything I have done wrong in the past. Please be the Lord of my house and our Anchor. Hold our hands in your hands.
55. Oh Lord, mend us, lead us, help us, align us, guide us, use us. For in Jesus' name I have prayed. Amen.
56. I need your favor Lord, you have been taking care of me. I pray that you continue to do so. Jesus take the wheel of my home, take it from my hands because I can't do it on my own. I can do nothing without your help. Make your spirit lead me. I glorify you for you have answered in Jesus name I pray, amen.
57. Great Shepherd that never forsakes any of his sheep, I worship you because you have great plans for me, you alone know my future and that's why I am making my petitions to you like a sheep, guide every choice and decision I make concerning my marriage, and let your name be forever praised. I Jesus name I have prayed. Amen.
58. Jesus, guide my prayer requests. As I pray to you now, I find myself in a situation where I don't know the way to turn regarding my marriage, Lord I bring myself in humility, make every crooked way straight in the name of Jesus. Amen
59. Dear Lord, you have been our shield and buckler, you have always sustained us. Thank you for it all, I am also asking at this hour that you supply our needs and make us so strong to be able to withstand trying times. In Jesus' name, I have prayed. Amen.
60. Father, I shut the devil out of my home in the name of Jesus. Sanctify us through thy truth, thy word is true. Amen
61. I Believe you are great, mighty is your name. You have brought me and my husband together for a purpose; Father, clear out the hardness of heart on our way to fulfilling your intentions for our union in the name of Jesus. Amen.
62. Oh Lord bless my house. Bless my home. Bless my family.
63. Have your way in my marriage. Take charge of everything. Even the tiniest matter, I commit into your hands. Lead and guide me through in Jesus name.
Power Prayers When You Need God's Help Desperately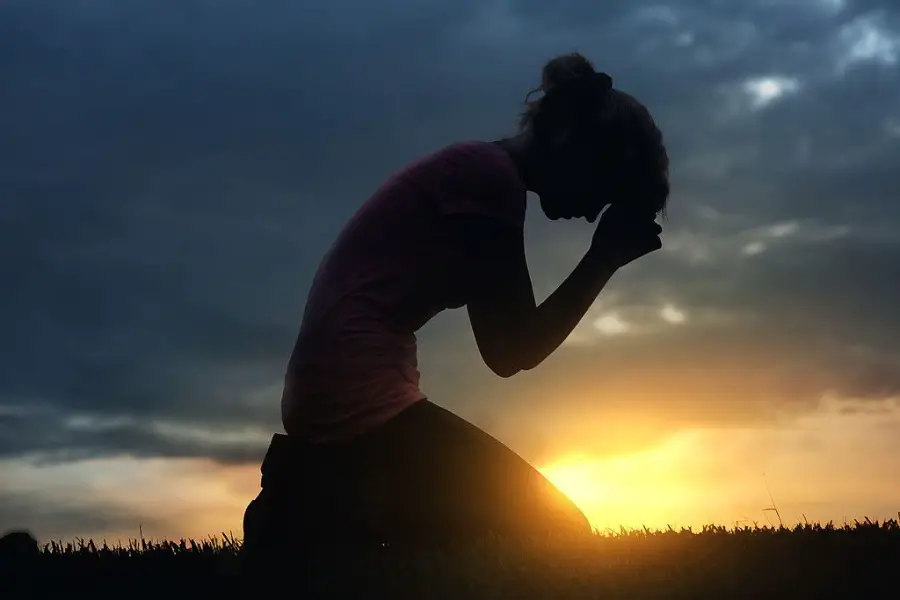 You are not alone; we all need God's help. There are so many things in life that would not work unless God is involved even after trying your best.
Sometimes when things crash and we are left with that feeling of helplessness, we may be tempted to cry and yell out our pain or fear to numbness. At such time, what we need is a miracle prayer that produces result immediately. Remember, the Bible says, "take delight in the Lord, and he will give you the desires of your heart".
Here are powerful miracle prayer for the impossible.
64. Heavenly Father, I come before you to thank you for all you have done and continue to do in my life. Now I seek that you provide daily bread for me. In Jesus' name, I have asked. Amen.
65. Father, deliver me from these traumas rising up in me; knowing that your joy is my hope and strength all day long.
66. I ask for wisdom to choose. Show me the way. I want to hear you speak, Lord. I open my heart to you. Let you will prevail in my life, oh Lord, to your glory. Amen
67. Lord Jesus, help me. Help me. Help me.
68. Father God, you are never mocked; I shall not be mocked also. For my shame, I shall have double. Grant me all that is needed to pay all my debts
69. Father, All I request for is Peace. Peace in my Heart. Peace in my home. Peace over my children. Peace all around me.
70. Lord Jesus, you said I should not fear, you said I should be of good courage, I refuse to worry. I crave your presence the most now. This I receive, In Jesus' name. Amen.
Sometimes, when things crumble and it feels like we are into a disaster and left with nothing. It is always tempting to worry away our time. But, at such time, all you have to do is to say those miracle prayer that works immediately; even when we can't see him in the dark, lift your voice to call on Him, He will hear and he's ready to respond. You'll see Him coming to your aid.
Congratulations ! Your testimony is here!