Yes, there are friends who stick closer than a brother. When you win, they are there to give you a thumb-up; on your way to becoming the better version of yourself, they'd cheer you up, and when you get things wrong, they are there to give some encouragement to lift you up in whatever means they can. This kind of friends deserve thoughtful friendship appreciation messages.
It's important to make your friends know how important they are to you and how much you truly appreciate their love and your friendship. It's good to send some words to express your gratitude to friends who had proven to be loyal, faithful, and supportive over time.
Friendship appreciation messages to loved ones, will not only serve as appreciation words for good work, but it will also solidify the bond of friendship.
And you actually do not need to wait for a special day (like a birthday, wedding anniversary, or world friendship day) to do that. In fact, it carries more weight and meaning when we send our loved ones appreciation quotes for their selfless and sincere love, care, and contribution to our lives and growth.
Here are some emotional thank you messages to friends, loved ones, or sweethearts. And in case you want to take it a step further, with an appreciation message to friends and family, I got you covered, either way.
Thank You for Being My Friend Quotes and Messages
Saying "Thank you for being my friend" isn't an odd thing to do, as it may appear so to some folks. Sending friendship appreciation quotes to your inner circle is a way to lubricate the relationship and express gratitude to those who really deserve it.
Below is a collection of appreciation message to friends that you will love to share.
1. How else do I appreciate a wonderful friend like you, than to sincerely say "Thank you" for being such a great companion and confidant. You're a friend closer than a brother.
2. It is believed that there are very few good friends. I think I'll agree to that. But you are not a good friend, you are a GREAT friend. Thank you for all you do.
3. Sometimes, I wonder if you're human or an Angel. You must be an angel. You have an amazing heart, a pure soul, and a beautiful spirit. I love you. Thank you for being a friend indeed.
4. There are friends who watch us when we cry and wish we'll stop crying. There are friends who want to do all they can, so we may stop crying. You're none of these. You go the extra mile to put a smile on my face. Thank you for being such an amazing friend.
5. You are so supportive; I wouldn't have achieved all these without you. Thank you for the kind of friend you are.
6. Hey dude, you're a great friend. I'm so grateful for all you do. Thank you for your kindness and support.
7. Hello guy. Do you know that some guardian angels have flesh and blood? I bet you don't know. Actually, you are one of them! You're amazing. Thank you for being such a wonderful friend.
8. Friendship is sweet when shared with the right person. For me, you're the right person to share friendship with. Thank you.
9. I'm sure not a perfect person, but you've loved me in spite of my imperfection. Thank you for this friendship. I'll not fail you.
10. You've been a sweet friend, and you've done several amazing things for this friendship. For whom you are and the things you do, I want to say, Thank you for this wonderful relationship!
11. How many "thank you" would I have to say to repay how kind you've been in this relationship. I certainly can't repay your kind gestures in full measure. I'm grateful! Thank you for being my best friend.
12. You've given me one of the greatest gifts anyone can ever give— FRIENDSHIP! Thank you for being a fabulous friend, who never ceases to be good. I wish everyone could have a taste of this sweet friendship.
13. It's certainly not about how many friends we have, but how lovely they are. You're a lovely friend and companion who's worth more than a million others. I'm grateful to the universe to have come by a friend like you.
14. Thank you, friend, for the accolades in moments of wins, the motivations in times of great adventures, and the encouragements in cloudy days. I've come this far because you've come along with me.
15. The most important things in life are not THINGS. They are friends like you who help to make the best out of every situation and circumstance of life. Thank you for sticking around till now.
Emotional Thank You Message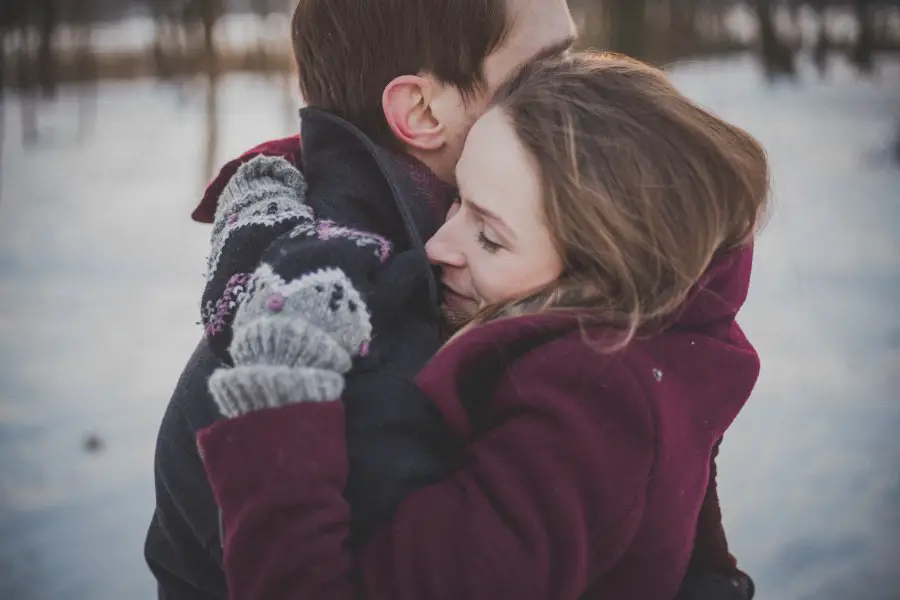 When it comes to expressing your gratitude to your worthy friend, it's fine to become emotional. Say it as it comes, no editing, and no formality. Pour out your heart and let them know you do really appreciate them.
And your friend too may get emotional reading this emotional thank you message, because they might not know how much they mean to you until you express it to them.
Send any of these "sweet thank you messages" to them, and get them smiling as they read through your texts.
16. When I counted my blessings, you came first on the list. You're not just another friend, you're God-sent, and a divine gift I need to walk through life victoriously. Thank you for always being there for me.
17. I keep wondering how life would have been for me without a friend like you to walk with. I appreciate all that you do for me and to me. Once again, thank you.
18. Some friends are as close as my shadow. When the light is so bright, my shadow disappears. When thick darkness covers me up, it's nowhere to be found; but you're a friend that is always there irrespective of time and season. I cherish our friendship. Thank you for staying through.
19. I don't think I have the right word to say this, but I need you to know that you mean so much to me. Thank you for this friendship.
20. I have had friends. I still have some who stick around till now. Guess what? None can be compared to you. Thank you for being my best friend.
21. When this friendship began, I never knew it will grow to become what I'll cherish this much. I thank God for the day our paths met.
22. In you, I have met one person who is like no other person in the world. Through this friendship, I am growing to become the person I have always wanted to be. Thank you.
23. Meeting you brought me into a world I might not have been exposed to if I had not met you. A better me is emerging out of the former me because you came into my life. Thank you, friend.
24. Walter Winchell was right when he said "A real friend is one who walks in when the rest of the world walks out." Thank you for being a real friend.
25. I have had friends who want to seat on the sofa to sip hot coffee with me when it's snowy outside; but you are a friend who wants to walk the street with me in the rain, even without an umbrella.
26. How beautiful it is to know by experience, that it's not what we have in life that matters, but who we have in our lives. I'm grateful to God because I have you in my life. Therefore, I want to say "Thank you".
27. Sometimes, being with you is all I need. You're a motivating factor, an encourager and a pat on the back. Thank you for your everyday support.
28. I'm grateful to God, not because all of my challenges have disappeared, but because you have not disappeared when everyone else did. I love you and I'll always do.
29. It's good to meet different people at different stages of life, but it's great to have someone who remains with you at different stages of life. Our friendship is a rare one that I'll forever cherish.
30. You're selfless, faithful, loyal, and supportive. You're a friend indeed. Thank you for being my best friend.
Appreciation Prayer Message
I assume it would be thoughtful of you to add some tone of prayers into your appreciation message. So here is a collection of beautiful appreciation prayer messages for your special friend, boss, uncle, partner, or parent.
And that's right. Who doesn't love prayer? I guess we all love to be prayed for and receive some blessing wishes from loved ones. So, with these nice appreciation prayer messages, express your wishes and send your blessings to them.
31. Thank you for being a wonderful friend. I pray that heaven will orchestrate many wonderful experiences into your path until you become a wonder all around you.
32. Who would have thought that our friendship would come this far. Thank you and God bless you for your continuous support and understanding that has kept it going.
33. Thank you for being there always when I call or need someone to talk to. I pray that you'll no lack support and encouragement in a time of need.
34. I pray that the Lord will bless you as you have been a blessing to me. Thank you for all you do.
35. Yes, I cannot repay you for all the good deeds you've done to me and my family, so I pray that God will make all you do be a success and grant you favor everywhere you go. Once again, thank you.
36. I have come this far because you have been so kind to me. I pray that God takes you farther than you may think or imagine. Thank you. Thank you. Thank you.
37. You've been my physical angel. Thank you for your continuous support and assistance. May you be marvelously helped by God where you need it the most.
38. For your kind heart, thank you. For your kind gesture, I'm grateful. May God bless you abundantly.
39. I do not take for granted everything you do for me. I am forever grateful for your love and care. My prayer for you is that God will continue to take care of you too.
40. For all you are doing, for all you represent, and who you are, I want to say "Thank you". I pray that God's blessing will continually flow over your life and all your endeavors.
Appreciation Message to Friends and Family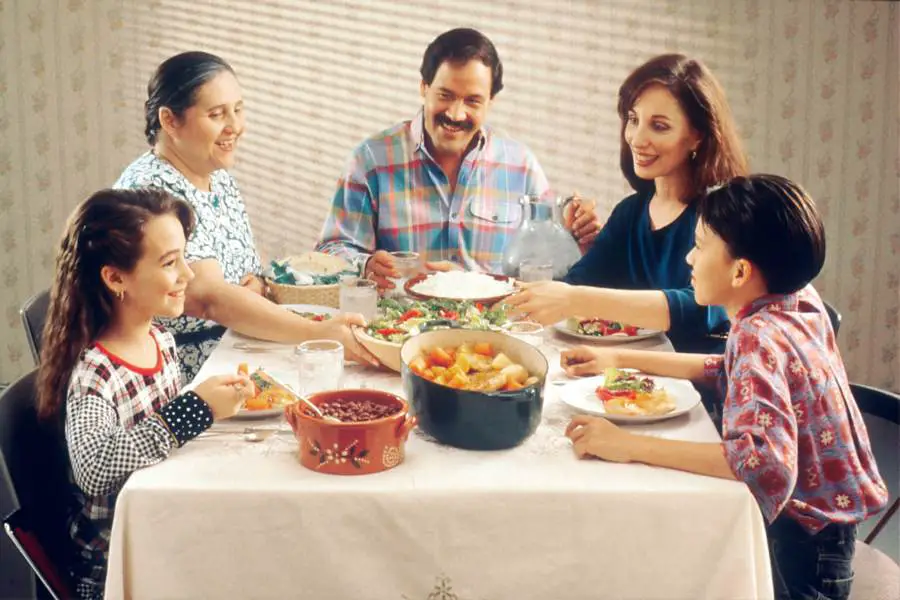 Any of your friends could have done some acts of good deeds and deserves some words of gratitude. Don't hold back; send them some 'thank you messages' to show you're really grateful.
I guess you already know the importance of saying 'I'm grateful' to family and friends. You should be commended for that. Sometimes, we are likely to take for granted how good and lovely a family member (i.e spouse, siblings, or distant cousin) has been, ignoring the need to say 'thank you'. With this appreciation Message to Friends and family, you'll be glad express your gratitude perfectly.
41. Thank you for your immeasurable support and understanding at such a time as this. I cherish you.
42. Being a family member doesn't put you under any obligation to go the extra mile to be of help, but you have taken up the responsibility to walk with me through this season. I want you to know that I do not take this for granted. You're appreciated.
43. Darling, there are many beautiful ladies outside there, but you stand out as a breed of special species. Thank you for all you do for this family.
44. Sweetheart, over the years, you've proven to be a helper indeed. I'm glad that I found you and I'm grateful that you said yes. May our love continues till the end of time.
45. Maybe you're not the most beautiful, but I've not found anyone as beautiful as you are. If I eventually find a beautiful face like this, I'm sure I can't find a beautiful soul like yours. Thank you for being a beautiful partner. I love you, now and always.
46. To the best uncle in the world. I want to say thank you.
47. Blood, they say, is thicker than water. I agree. Thank you for being the strongest force behind me. I'll forever be grateful.
48. When all is said and done, the family remains our place of refuge in times of trouble. Thank you for your support, understanding, patience, and encouragement during this time and season.
49. I'm always thankful to God for giving me such a wonderful family as this. With you, the world is a wonderful place to be.
50. When nothing else works, you're there working for my good. When no one is there to walk through the tunnel with me, you remain the ray of hope that pushes me through. Thank you for all you do.
51. A great family is a great blessing. A supportive sibling is an extension of God's love. Thank you for your love and care.
52. Sweetheart, for everything you have done for me, for being my support system I say thank you. I love you and always will do till the very end. Good afternoon sweetheart.
53. I'm thankful to God for this life because it gave you to me. I always will love you, until the very end. Do have a good afternoon sweetheart.
54. You sure deserve more than a thank you. I wish there is a better way to show my gratitude, but I want you to know that you're worth more than just a friend.
55. I don't know of anyone else who loves wholeheartedly as you do. You're selfless and loyal. Thank you for being the right friend.
56. In you, I have found the best definition of friendship. You're a darling.
57. Every time spent with you is a time to always remember for good. You're fun to be with. Thank you for the joyful atmosphere in this relationship.
58. Sometimes, you make me feel like I'm not good enough; because your kind gesture always beat my imagination. Thank you for being a good man.
59. I'll be forever indebted to you for all you've been doing for me and to this family. You're a father indeed.
60. Really? I'm speechless! That was so nice of you. I couldn't believe you'll do that. Thank you for your kindness and support.
Thank You Message for Support At Work
Some colleagues are like family members. They are so kind that we can not overlook the need to sincerely appreciate them the best way we can.
No matter how little or big a kind deed could be, a thank you message will go along way in expressing your heart of gratitude.
So, when you need to appreciate that colleague at work, who won't stop being nice, helping you to get through your work in the office (or that project) in whatever way they do, these "Thank you message for support at work" will serve as a great tool to get the work done.
61. Hey dude, I thought I needed to say thank you for helping me with that work earlier today in the office. I'm so grateful. Do enjoy the rest of your day.
62. You're one of the most selfless people I have met on this planet. Thank you for supporting me to get through with that project.
63. I couldn't have been able to get through with that work if you hadn't come along to render such a great help. Thank you!
64. Truly, two good heads are better than one. You saved me from a lot of stress. Thank you for accepting to be of help. You can always count on me when you need a helping hand.
65. I'm so grateful for the time you set aside to help me through those projects. Without you, I wouldn't have achieved that level of success.
66. I felt I didn't deserve the accolades, because you're the main man behind the scene that got the job done. I want to say thank you for the success achieved. You made it possible.
67. Hello! I want to say thank you for being the great support that got the work done. Many thanks!
68. When you came, everything changed. Thank you for coming. Thank you for rendering the much-needed help.
69. Saying "thank you", cannot get the work done. I sincerely want to appreciate you for your everyday support. I'm so grateful!
70. You had so much to do, yet you gave so much time and attention to help me through. I'm amazed by your kind heart. Thank you for your kindness and support.
Related Post: How to Build Relationship at work
Thank You Messages for Friends on My Birthday
First thing first, I'd like to say happy birthday to you.
I guess you need this to appreciate your friends, colleagues, family members, and all well-wishers who came in with gifts, cards, and messages to celebrate you on your birthday. That's thoughtful of you.
I knew you could be so busy with the planning of the birthday celebration, so I thought to put this together as my way of supporting and celebrating you on your special day. So, feel free to scroll up and down and make your choice of any of these "Thank you messages for friends on birthday".
I think it will also be a good idea to copy and paste any of these thank you messages on any of your social media handles or status. So that those on your WhatsApp list, Facebook friends, Instagram / Twitter followers can also feel how appreciative you are for how much love and honor they bestowed on you. Here are great ways to say Thank you for the birthday wishes.
71. To all my wonderful friends and well-wishers, I want to say a big THANK YOU, for your gifts and wishes on my birthday. Much love!
72. Thank you for all the surprises, gifts, and love showered on me on my special day. I was actually WOWed by your show of love.
73. I couldn't believe I'm blessed with such a number of lovely people. Thank you for the birthday wishes, messages, prayers and, gifts. You guys are wonderful!
74. It was a happy birthday celebration; however, your wonderful birthday wishes made it a memorable one. You touched my heart with your sweet and prayerful messages. Thank you!
75. Every part of the birthday celebration was filled with fun, your wishes, gifts, and prayer sealed it with unforgettable memories. Thank you for celebrating with me.
76. I had a touch of what it feels like to be a celebrity. In fact, I'm yet to recover from the feeling. Thank you all for celebrating me on my birthday.
77. I think I should campaign to be the president, with the number of people that celebrated my birthday, I should win! Thank you all for taking out time to send your wishes and gifts.
78. The birthday party part was awesome. The most wonderful part was how you celebrated me in words and in kind. Thank you. Thank you. Thank you.
79. Thanks for all the birthday wishes and show of love. I love you all.
80. You made this birthday the best I have had ever. Yes, you did. Thank you for all you do.
81. It was a wonderful birthday celebration, not because we had a wonderful party, but because I have wonderful people, like you, to celebrate with me. I want to say "Thank you"!
82. Deep from my heart, I want to appreciate everyone who contributed to making my B'day a great one. Thank you!
83. I intended to have this year's birthday on a low-key, you guys came and blew it all up. Thank you for the surprises.
84. I was thrilled by your gifts and wowed by your wishes. You made the birthday way bigger than I planned it. I feel so honored and celebrated. Thank you.
85. I feel so elated by your heartwarming birthday messages, heartfelt wishes, hearty prayers, and all kinds of amazing gifts. Thank you!
86. Hey friend, thank you for your warm and heartfelt congratulations and wishes sent on my birthday. I do really appreciate them. Thank you for being a friend at all times.
87. For the kind words, funny messages, prayer SMS, and fantastic gifts, I want to say thank you. You made the birthday a great one.
88. The birthday food finished, the drinks were exhausted, the music stopped eventually, but your wishes and kind words will always remain with me. Thank you for celebrating with me on my birthday.
89. Maybe my  next birthday would be greater, but your love, cares, and celebration made this the best of all my birthday. I'm so proud of you. Thank you.
90. Your gifts, messages, prayers, and presence made all the difference. This is my heartfelt thank you for attending my birthday party.
Sweet Message for My Best Friend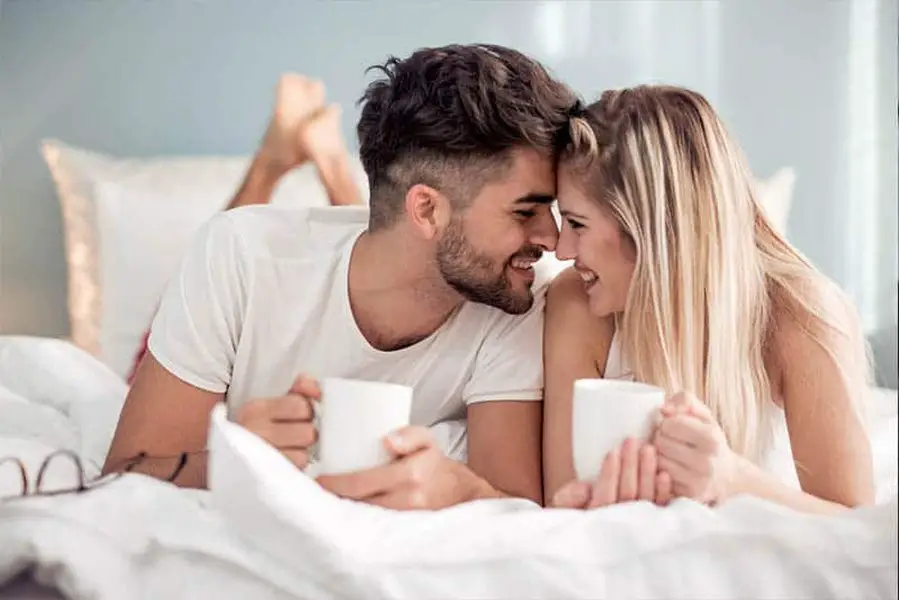 Best friends are the best or part of the best people in our lives. They are always there when you need them most, and even when you don't think you need them. They are shoulders to cry on. They are reliable support when our strength cannot carry on. It is therefore natural that you might want to send sweet messages to your best friend.
Sweet messages for my best friend is a collection of heartfelt messages to friend. We decided to include this session in this article titled friendship appreciation messages, because, It is a way of saying nice things to your friends and reassuring them of your love and commitment to the relationship.
Take a look and make your choice from these thoughtful, sweet, prayerful, and emotional messages to best friend.
91. You are such a wonderful friend. If I'm to pay for your friendship, I sure wouldn't be able to afford you. Thank you for your kindness and support, friend.
92. Thank you, friend. You thought me how to make lemonade from the lemons life throws at me. I'll forever be grateful for your impact on my life.
93. Thinking about how we met, I cannot ignore the fact that you're a gift from God. I'm so glad we met; my life is better for it.
94. Never give up, friend. Keep going, keep pushing hard, and don't forget that I'm always there when you need someone to hold along the way.
95. Nothing remains forever. Bear in mind that this is just another face of life. Soon, we'll get through it. Don't forget that we are in this together.
96. I think some of the reasons why I can't do away with you are that you are real, sincere, truthful, and never ashamed to accept your mistakes. Not many people have those combinations of virtues.
97. A merry heart strengthens the soul. Eat, drink, sing, dance, and never stop smiling. Remember, we are still evolving; soon we'll get there…together.
98. We are friends, but you know what? You're actually an inspiration to me. You are my hero. I celebrate your courage, wisdom, and focus that cuts through every kind of challenge that comes your way.
99. "A friend knows the song in my heart and sings it to me when my memory fails." I think this quote describes you perfectly. You're a friend indeed.
100. Tahar Ben Jelloun once said, "Real friendship, like real poetry, is extremely rare – and precious as a pearl." You are a real friend. Your kind is rare.
Short Quotes for Best Friend
Sometimes, words fail us to express the thought racing through our minds, at such time; it is fine to make it short and succinct. When you have too much to say to your best friend but don't know how to say it, any of these short quotes for best friend may be appropriate to express your love and appreciation to your friend.
You may want to add some tweaks to it, to make it perfect for you; at the same time, each of them can trigger a thought in your best friend till they begin to feel emotional and even cry or smile as the case may be.
101. Friendship is never by force; it is by choice. I chose you and I am glad that I did earlier.
102. Friendship is when two hearts beat as one. Your win is my win and your pain is my pain.
103. Life's good with a good friend. Thank you for being a good friend.
104. Darkness hides many things, but when the cloud becomes darker, true friendship is revealed. I'm lucky I found a true friend in you.
105. Real-life begins when you found a real friend. It's a different life entirely when you find none. Friend, you're worth more than gold.
106. We don't have to walk on the same path to breathe with the same heart. Thank you for exemplifying the meaning of true friendship.
107. Beauty fades, riches may disappear, but true friends like you remain till the end of time.
108. There are hope, faith, and love; but the greatest of these is love. Thank you for the love we share and preserve.
109. The reason why our love is so perfect is that we understand that we both are not so perfect. If everyone will see from this perfect view, life will become a perfect place.
110. Knowing that you love me, gives me strength. Knowing that I love you, gives me courage.
There you have 110 thoughtful and inspiring friendship appreciation messages and quotes to help you say "Thank you for being my best friend". You shouldn't stop at sending one, two, or three of these Thank you messages to best friends; send as many as you can, maybe at an interval of days, to create that impression that would linger for a longer time.