50 Inspiring Friendship Appreciation Messages and Quotes | Words of Gratitude for Best Friends
Yes, there are friends who stick closer than a brother. When you win, they are there to give you a thumb-up; on your way to becoming the better version of yourself, they'd cheer you up, and when you get things wrong, they are there to give some encouragement to lift you up in whatever means they can. This kind of friends deserve thoughtful friendship appreciation messages.
It's important to make your friends know how important they are to you and how much you truly appreciate their love and your friendship. It's good to send some words to express your gratitude to friends who had proven to be loyal, faithful, and supportive over time.
Friendship appreciation messages to loved ones, will not only serve as appreciation words for good work, but it will also solidify the bond of friendship.
And you actually do not need to wait for a special day (like a birthday, wedding anniversary, or world friendship day) to do that. In fact, it carries more weight and meaning when we send our loved ones appreciation quotes for their selfless and sincere love, care, and contribution to our lives and growth.
Here are some emotional thank you messages to friends, loved ones, or sweethearts. And in case you want to take it a step further, with an appreciation message to friends and family, I got you covered, either way.
Thank You for Being My Friend Quotes and Messages
Saying "Thank you for being my friend" isn't an odd thing to do, as it may appear so to some folks. Sending friendship appreciation quotes to your inner circle is a way to lubricate the relationship and express gratitude to those who really deserve it.
Below is a collection of appreciation message to friends that you will love to share.
1. How else do I appreciate a wonderful friend like you, than to sincerely say "Thank you" for being such a great companion and confidant. You're a friend closer than a brother.
2. It is believed that there are very few good friends. I think I'll agree to that. But you are not a good friend, you are a GREAT friend. Thank you for all you do.
3. Sometimes, I wonder if you're human or an Angel. You must be an angel. You have an amazing heart, a pure soul, and a beautiful spirit. I love you. Thank you for being a friend indeed.
4. There are friends who watch us when we cry and wish we'll stop crying. There are friends who want to do all they can, so we may stop crying. You're none of these. You go the extra mile to put a smile on my face. Thank you for being such an amazing friend.
5. You are so supportive; I wouldn't have achieved all these without you. Thank you for the kind of friend you are.
6. Hey dude, you're a great friend. I'm so grateful for all you do. Thank you for your kindness and support.
7. Hello guy. Do you know that some guardian angels have flesh and blood? I bet you don't know. Actually, you are one of them! You're amazing. Thank you for being such a wonderful friend.
8. Friendship is sweet when shared with the right person. For me, you're the right person to share friendship with. Thank you.
9. I'm sure not a perfect person, but you've loved me in spite of my imperfection. Thank you for this friendship. I'll not fail you.
10. You've been a sweet friend, and you've done several amazing things for this friendship. For whom you are and the things you do, I want to say, Thank you for this wonderful relationship!
Emotional Thank You Message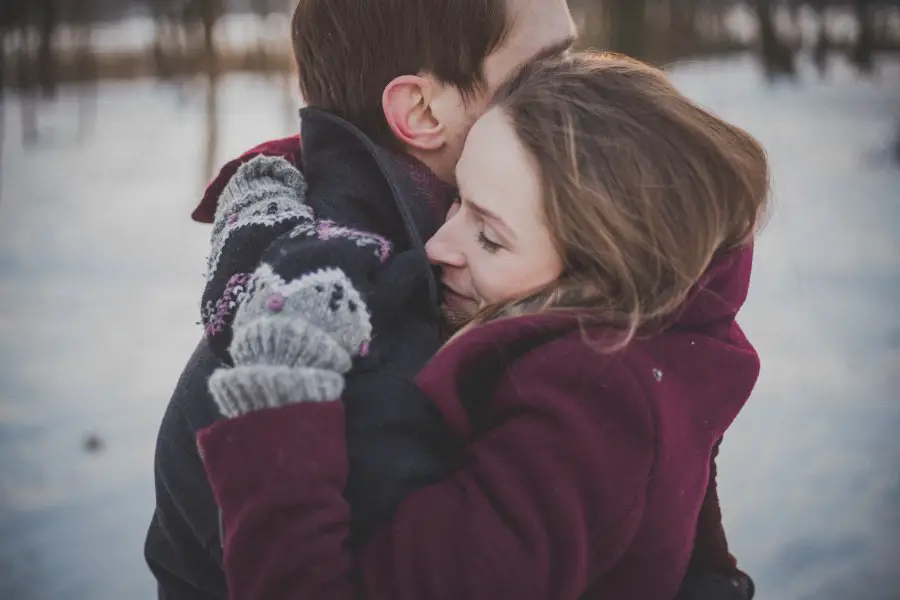 When it comes to expressing your gratitude to your worthy friend, it's fine to become emotional. Say it as it comes, no editing, and no formality. Pour out your heart and let them know you do really appreciate them.
And your friend too may get emotional reading this emotional thank you message, because they might not know how much they mean to you until you express it to them.
Send any of these "sweet thank you messages" to them, and get them smiling as they read through your texts.
1. When I counted my blessings, you came first on the list. You're not just another friend, you're God-sent, and a divine gift I need to walk through life victoriously. Thank you for always being there for me.
2. I keep wondering how life would have been for me without a friend like you to walk with. I appreciate all that you do for me and to me. Once again, thank you.
3. Some friends are as close as my shadow. When the light is so bright, my shadow disappears. When thick darkness covers me up, it's nowhere to be found; but you're a friend that is always there irrespective of time and season. I cherish our friendship. Thank you for staying through.
4. I don't think I have the right word to say this, but I need you to know that you mean so much to me. Thank you for this friendship.
5. I have had friends. I still have some who stick around till now. Guess what? None can be compared to you. Thank you for being my best friend.
6. When this friendship began, I never knew it will grow to become what I'll cherish this much. I thank God for the day our paths met.
7. In you, I have met one person who is like no other person in the world. Through this friendship, I am growing to become the person I have always wanted to be. Thank you.
8. Meeting you brought me into a world I might not have been exposed to if I had not met you. A better me is emerging out of the former me because you came into my life. Thank you, friend.
9. Walter Winchell was right when he said "A real friend is one who walks in when the rest of the world walks out." Thank you for being a real friend.
10. I have had friends who want to seat on the sofa to sip hot coffee with me when it's snowy outside; but you are a friend who wants to walk the street with me in the rain, even without an umbrella.
Appreciation Prayer Message
I assume it would be thoughtful of you to add some tone of prayers into your appreciation message. So here is a collection of beautiful appreciation prayer messages for your special friend, boss, uncle, partner, or parent.
And that's right. Who doesn't love prayer? I guess we all love to be prayed for and receive some blessing wishes from loved ones. So, with these nice appreciation prayer messages, express your wishes and send your blessings to them.
1. Thank you for being a wonderful friend. I pray that heaven will orchestrate many wonderful experiences into your path until you become a wonder all around you.
2. Who would have thought that our friendship would come this far. Thank you and God bless you for your continuous support and understanding that has kept it going.
3. Thank you for being there always when I call or need someone to talk to. I pray that you'll no lack support and encouragement in a time of need.
4. I pray that the Lord will bless you as you have been a blessing to me. Thank you for all you do.
5. Yes, I cannot repay you for all the good deeds you've done to me and my family, so I pray that God will make all you do be a success and grant you favor everywhere you go. Once again, thank you.
6. I have come this far because you have been so kind to me. I pray that God takes you farther than you may think or imagine. Thank you. Thank you. Thank you.
7. You've been my physical angel. Thank you for your continuous support and assistance. May you be marvelously helped by God where you need it the most.
8. For your kind heart, thank you. For your kind gesture, I'm grateful. May God bless you abundantly.
9. I do not take for granted everything you do for me. I am forever grateful for your love and care. My prayer for you is that God will continue to take care of you too.
10. For all you are doing, for all you represent, and who you are, I want to say "Thank you". I pray that God's blessing will continually flow over your life and all your endeavors.
Sweet Message for My Best Friend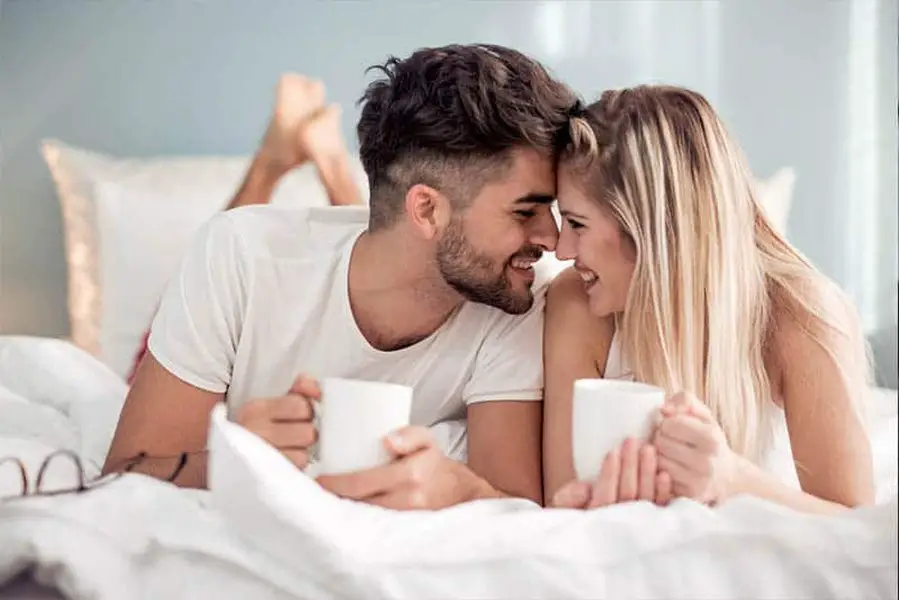 Best friends are the best or part of the best people in our lives. They are always there when you need them most, and even when you don't think you need them. They are shoulders to cry on. They are reliable support when our strength cannot carry on. It is therefore natural that you might want to send sweet messages to your best friend.
Sweet messages for my best friend is a collection of heartfelt messages to friend. We decided to include this session in this article titled friendship appreciation messages, because, It is a way of saying nice things to your friends and reassuring them of your love and commitment to the relationship.
Take a look and make your choice from these thoughtful, sweet, prayerful, and emotional messages to best friend.
1. You are such a wonderful friend. If I'm to pay for your friendship, I sure wouldn't be able to afford you. Thank you for your kindness and support, friend.
2. Thank you, friend. You thought me how to make lemonade from the lemons life throws at me. I'll forever be grateful for your impact on my life.
3. Thinking about how we met, I cannot ignore the fact that you're a gift from God. I'm so glad we met; my life is better for it.
4. Never give up, friend. Keep going, keep pushing hard, and don't forget that I'm always there when you need someone to hold along the way.
5. Nothing remains forever. Bear in mind that this is just another face of life. Soon, we'll get through it. Don't forget that we are in this together.
6. I think some of the reasons why I can't do away with you are that you are real, sincere, truthful, and never ashamed to accept your mistakes. Not many people have those combinations of virtues.
7. A merry heart strengthens the soul. Eat, drink, sing, dance, and never stop smiling. Remember, we are still evolving; soon we'll get there…together.
8. We are friends, but you know what? You're actually an inspiration to me. You are my hero. I celebrate your courage, wisdom, and focus that cuts through every kind of challenge that comes your way.
9. "A friend knows the song in my heart and sings it to me when my memory fails." I think this quote describes you perfectly. You're a friend indeed.
10. Tahar Ben Jelloun once said, "Real friendship, like real poetry, is extremely rare – and precious as a pearl." You are a real friend. Your kind is rare.
Short Quotes for Best Friend
Sometimes, words fail us to express the thought racing through our minds, at such time; it is fine to make it short and succinct. When you have too much to say to your best friend but don't know how to say it, any of these short quotes for best friend may be appropriate to express your love and appreciation to your friend.
You may want to add some tweaks to it, to make it perfect for you; at the same time, each of them can trigger a thought in your best friend till they begin to feel emotional and even cry or smile as the case may be.
1. Friendship is never by force; it is by choice. I chose you and I am glad that I did earlier.
2. Friendship is when two hearts beat as one. Your win is my win and your pain is my pain.
3. Life's good with a good friend. Thank you for being a good friend.
4. Darkness hides many things, but when the cloud becomes darker, true friendship is revealed. I'm lucky I found a true friend in you.
5. Real-life begins when you found a real friend. It's a different life entirely when you find none. Friend, you're worth more than gold.
6. We don't have to walk on the same path to breathe with the same heart. Thank you for exemplifying the meaning of true friendship.
7. Beauty fades, riches may disappear, but true friends like you remain till the end of time.
8. There are hope, faith, and love; but the greatest of these is love. Thank you for the love we share and preserve.
9. The reason why our love is so perfect is that we understand that we both are not so perfect. If everyone will see from this perfect view, life will become a perfect place.
10. Knowing that you love me, gives me strength. Knowing that I love you, gives me courage.
There you have 110 thoughtful and inspiring friendship appreciation messages and quotes to help you say "Thank you for being my best friend". You shouldn't stop at sending one, two, or three of these Thank you messages to best friends; send as many as you can, maybe at an interval of days, to create that impression that would linger for a longer time.