How To Tell Someone They Are Amazing And Special | 150 Ways To Compliment Loved Ones
Everyone deserves to be appreciated, admired, and loved. Hence, a need to always compliment someone for their, good look, excellent character, attribute, and intelligence.
A compliment is an expression of praise, congratulation, or a show of admiration. It is therefore important to learn how to tell someone they are amazing.
Morrie Schwartz said, "The most important thing in this world is to learn to give out love and let it come in". We all are aware of how great it is to receive a compliment. But would you ever imagine how happier you would be, giving out a genuine compliment?
One of the things that lift the soul of anyone is giving them sincere compliments and telling them how amazing they are. Research has proven that the human brain gives out a hormone called Oxytocin, "the hug hormone", that makes "one feel good" when appreciated.
So, if you're looking for how to tell someone they are amazing, which is one of the easiest ways to practice kindness, here is a list of some "you're amazing quotes".
Other Ways And How To Tell Someone They Are Amazing
1. You are the best thing that has ever happened to me in my yet young life. You are such an awesome gift everyone would love to have for eternity. You are sweet.
2. What you have done for me, I can't explain in words, and that is how amazing you are. Thank you for staying with me.
3. You won't believe me, you are awesome because you only use a few words to inspire others and that's an amazing talent.
4. What makes you special is the way you see things and do them. I am grateful that I met you.
5. I could paint your name in the sky if that would perhaps be enough. You are a special being with exceptional qualities. You are great.
6. You see things differently and handle them carefully with a sense of responsibility. this makes you an amazing person.
7. From the day you walked into my life, my life had changed completely. That makes you astonishing, dear.
8. For me, you are my amazing mentor because when I lost my path, you guarded me against the path of darkness to light.
9. I can't pick one thing and say you are amazing in this; because in my eyes, you are amazing in every way.
10. You are such an amazing fellow. You're hard-working and selfless. Thank you for everything, Sugar.
11. You never care what others think. You always listen to yourself and trust your guts. That makes you super amazing.
12. I've always wanted to tell you that you are fantastic. Thank you for being an amazing fellow.
13. You're focused, determined, and never giving up. That makes you an amazing person. Keep it up!
14. You have such amazing creative potential. You can make an ugly thing beautiful. I love the way you are. A fantastic friend you are.
15. Meeting you have created more awesome, amazing memories in my heart that nothing can erase. You are a rare gem, an awesome person to the heart.
16. Everything seems nicer and brighter when you are around. It is refreshing how you can make any normal day special with your presence.
17. You are a special being of the rarest creature ever lived. You are simply fearless and make me feel special and protected.
18. Having a person so admirable like you is one but in a million gifts. You are the most treasured person in my life.
19. You have made a bigger impact in my life than you realize. I can get things done because I know you have got my back.
20. You are a jewel to those who are in your life. I hope people realize that you are a form of sunshine that brightens anyone's life.
21. You have impeccable manners. I hope I can teach myself and my kids to be more like you.
22. Your kindness is like a balm to all those who need it. You are so generous and your giving-heart inspires me to the very core of my being.
Related Post: Thank You For Being An Amazing Friend Quotes
Deep Things To Say To Someone You Love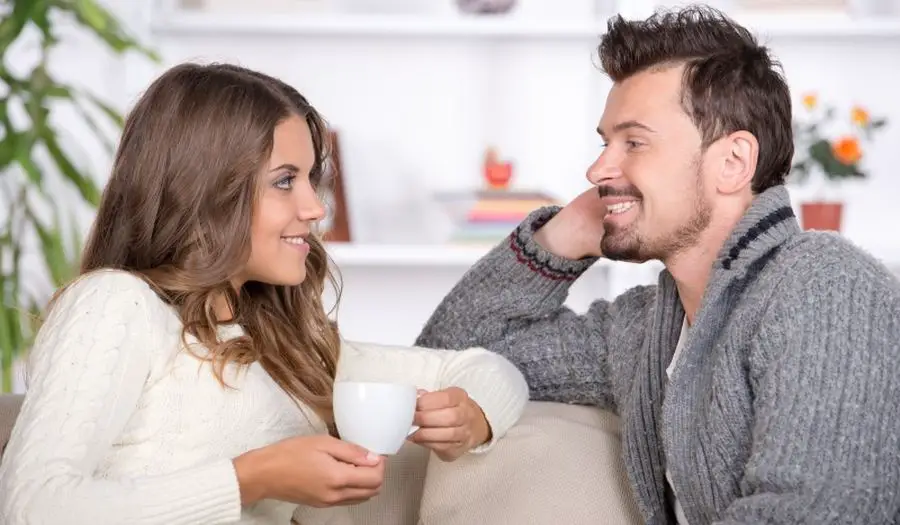 Love is a deep, intense, and mutual feeling that commensurate affection in a special way.
Love is however practical, it is action-based. Often time, we find ourselves in the arms of our loved ones wrapped in the warmth of their affection towards us. Hence, our heart communicates to our mouth to express how we feel about them.
Love is a willingness to prioritize another's wellbeing or happiness. It is a choice to commit to helping, respect and caring for others.
Love is what is created between two people, which grows over time. When you find yourself in love, one of the ways to tell someone they are amazing is through expressing words of love. So here are deep things to say to someone you love:
23. My life is much richer because I have you in it. I can't stop gazing at your amazing eyes.
24. I can't imagine my life without you being a part of it. Your presence in my life gives beauty and an aura of traceable achievements. I love you.
25. Each moment I'm with you, my love and care for you get stronger that I can't wait to see you every time.
26. I cannot imagine life without you, it is going to be void and without form but you in my life brightens my world to having form. You're so amazing.
27. From the depth of my heart, honey, I never had someone as intentional about you in my life. My love for you is indescribable and unfathomable. You are the one my heart desires and chooses always.
28. I cherished the day you walked into my life. What an amazing day goodness came into my life with lots of its treasures.
29. I count myself the luckiest in the world to have plucked the ripest fruit. My net caught the biggest fish in the ocean of love. You're amazing, darling.
30. I never knew love and sweet experiences of love until you stepped your foot into my life. Blessed be the day you opened your heart to love me.
31. Honey, you form my whole world, you are my night and day. You make me so happy and your love with your charming smile brightens up my soul.
32. You might mean to be small to the world but to someone like me, your place in my heart is big and you mean the world to me.
33. Love is sweet when it is new. It is sweeter when it is true, and sweetest when it is with you. You seduce me, so, I am falling into you ….., can't you see.
34. I need you like the butterfly needs its wings, like the ass pants after the water, like the ice bears need cold weather and a soul needs the body.
35. When you come to me with your hair messed up, I love you. When you crack silly jokes with your lips, I love you. Thanks for being my soulmate. I love you forever.
36. I love the way you touch me. Always sending chills down my spine. I love that you are with me and am glad you are mine.
37. You lighted up the candle of my life. I began to see and understand the taste and texture of love for the first time.
38. All I ever wanted was to be a part of your heart, and for us to be together and never be apart. No one else in the world can compare. You are so perfect and so is the love we share.
39. I love you. I love you from the bottom of my heart. When I close my eyes, I want to see you. When I open my eyes, I want to see you. You are my heart and I do love you.
40. The way you wake me up and hold me in your arms every morning makes for a great start of my day, and I know you will always make me feel special no matter how much we grow old.
Related Post: Love SMS For Him Or Her
How To Tell Someone They Are Special And Loved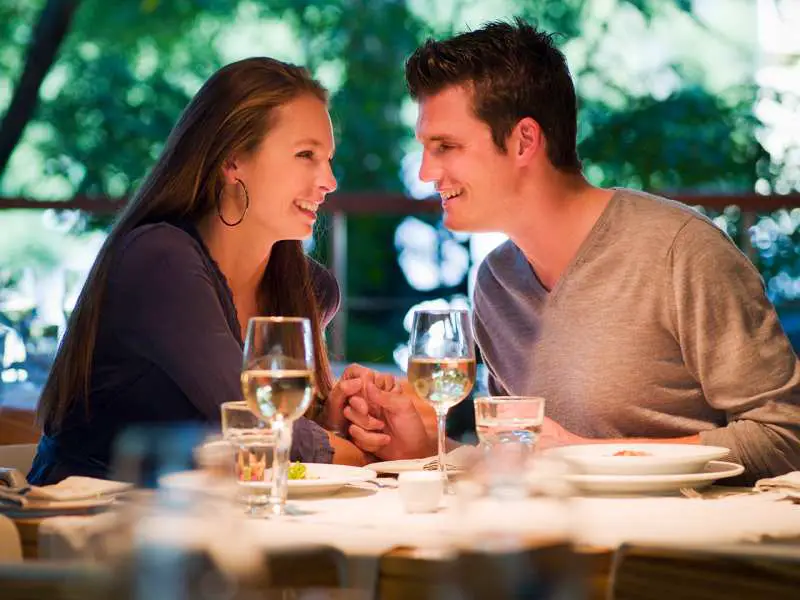 Thinking of how to tell someone they are amazing and special? We've got you some sweet ways on how to tell someone how much they mean to you in words.
41. A day without you is a day without the sun, a night without the moon, and a living without life.
42. I love you not because I need you. I need you because I love you. I love you forever. I love you always.
43. Love and compassion are necessities of life and not luxuries. Without them, humanity can not survive. I love you dearly.
44. If you care about something, you have to protect it. If you are lucky enough to find a way of life you love, you have to find the courage to live it.
45. If I could choose between loving you and breathing, I will use my last breath to breathe I LOVE YOU.
46. I would lay down everything I possess, even my soul for you. It is the best gift I would ever give you.
47. No matter how this thing we got turns out. I will never regret one minute of it and I will always love you.
48. Sometimes, it is hard to say I LOVE YOU to someone because you are scared of losing him or her.
49. I count myself to be the luckiest in the world because I have found the most precious jewel in the world. It is you, my love. You are the only thing that looks good to me.
50. Sugar, I feel something in my heart, it is like a little flame, every time I see you, this flame lights up. This flame is special because I love you.
51. All of my soul is absorbed into your sweetness, I love your curves and all your perfect imperfection. Give your love to me, and I will reciprocate.
52. I love you, and I do not want to lose you because my life has been built since the day I found out.
53. Sugar, a wrong person will find you in peace and leave you in pieces but the right one will find you in pieces and lead you to peace.
Related Post: Heartfelt and Meaningful Thank You Messages
Sweet Compliment Examples
Compliments are one of the things that light up the soul and a way to spread happiness around you.
The more we receive or give a compliment, the happier we are. To make sure that the compliment you are giving hits home in the way you intended, make it personal so that the recipient feels extra special.
An adage says "the deepest principle of human nature is the craving to be appreciated". As such, if he or she is a friend or lover, a compliment will surely bring a smile to his or her cute face.
So, we got you some examples of sweet compliments you can use.
54. I love how elegantly you look when you are dressed.
55. You did an amazing job. Keep it up
56. You are more beautiful on your inside than you are on your outside.
57. I am exhilarated by your energy and passion.
58. Your beauty is enticing.
59. I kept wondering how amazing you are. I'm thrilled.
60. You are like a shade tree in the desert. It's soothing to be around you.
61. You embody all the qualities of the definition of beauty and virtue.
62. The sight of your beautiful face framed by your soft hair is hard to resist.
63. I have never met someone as honest with a high level of integrity as you.
64. Thanks for always keeping your cool.
65. You are a fantastic person with amazing qualities.
66. I am in love and impressed. You know what you want and fearlessly go for it.
67. You are very good at seeing the best in people, even when everyone else sees the worst.
68. No matter who is in the room, I always find myself staring at you.
69. You have given me a whole different perspective to life. Thank you.
70. The sound of your laughter brightens my soul, more like I won loads of jackpot.
71. I am astonished by your lips because they always say the most amazing things and outline the most beautiful smile.
72. Your energy and bold spirit make me want to be you forever.
73. Your loveliness takes my breath away.
74. I am comforted by your hugs.
75. In a world of background voice, you are a cheerful melody.
76. A day without you is too long.
77. I can not wait to see what beauty our future holds, you make everything beautiful.
78. Your kindness is a healer to all who come in contact with you.
79. You are most adorable when you are not afraid to be yourself.
80. You give the best hugs and kisses.
81. Your fragrance is like alcohol; it intoxicates me.
82. You are that thought that runs through my heart always.
83. You are a treasure to be treasured most in the world.
Related Post: Professional compliments
Nice Words To Say To A Friend Or Loved Ones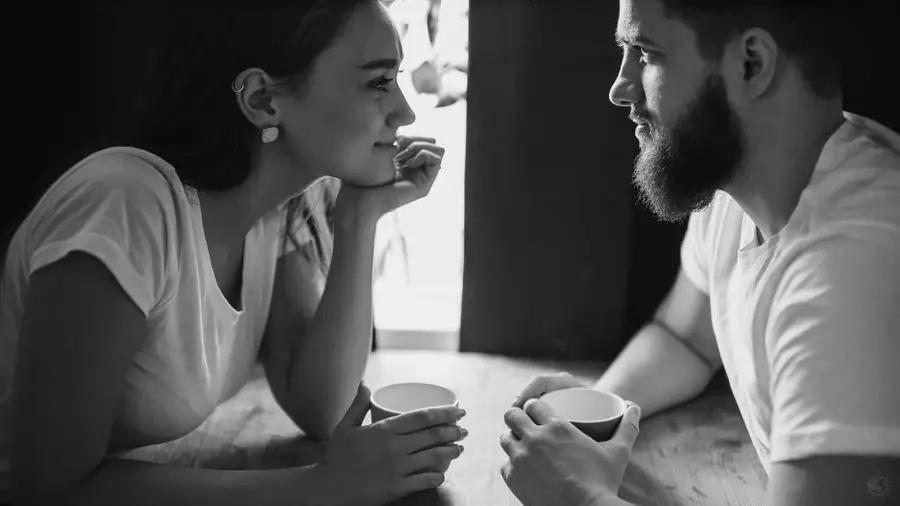 Words have power and have the capacity to make or mar a situation or people's feeling; it holds a firm grip on everyone.
Research has it that saying nice things to someone helps enhance their skill, improve their performance and help change their outlook or perception of life. In this vein, saying nice things to a friend help to lift their spirit and lighten their mood and also help them to know you mean well to them, hold them in high regard and value their friendship. As such, below are some of the nice words to say to a friend.
84. I am glad to have an incredible friend like you in my life, you inspire me to do things I never thought I could do and you give meaning to my very existence.
85. For all the great and beautiful memories we have shared and to the ones yet to come, I am grateful and happy I met.
86. Thanks for being the person and friend who took my hands and guided me to the path of light away from darkness.
87. I would not have come this far without you in my life as a special friend. You push me to do things ordinarily I would not have done. You inspire me.
88. The way you smile and envision even the slightest negative things positively baffles me and that has touched me and made my life beautiful.
89. I am the luckiest person on earth to have a friend like you. You added color to my life and turned it into a rainbow.
90. Being with a friend like you makes me happy and gives me the happiest moments of my life.
91. For all the times, you never left me by myself and made me walk the journey of life all alone. Thank you.
92. The kinds of things and kindness you give out is one that can not be compared with, because it makes me want to come back to you when the world is coming down.
93. Being my friend has made my life immensely better because I have got a treasure to be treasured together as a friend forever.
94. The aura that emanates from you is one that cannot be found with just anyone, for it gives a sense of belonging. Thank you for being an amazing person.
95. The kind of love you show me is second to none as it gives me a whole new experience of what it feels like to be loved by a friend like you.
96. Having a special friend like you makes me feel extra special because you are a rare gem that is hard to find but easy to keep.
97. The best thing that can happen to anyone is to have a friend always ready to help and there is a moment of need. You are that person; thank you for having my back always.
98. Being friends with you is one of the best things that has happened to me, you turned my life around.
99. No matter how many fights we had, your love and high level of commitment to our friendship have pulled us through. I am glad you are my friend.
100. Knowing you were not just the best thing that happened to me, but being your friend was the best decision I ever made.
101. Amid life storms, you were always there; you shined your light in every darkness that overwhelmed me and I couldn't be more grateful that you are my friend.
102. You've always been a source of joy and laughter and your smile radiates through every iota of gloom.
103. If every person on earth has a friend like you, how perfect and beautiful will their life be. You add meaning to lives at every single touch of yours. You are simply amazing.
104. Like the ray of sun that lights the earth at dawn, so are you in the lives of people around you and me.
Related Post: Inspiring Wishes For Friends And Loved Ones
How To Tell Someone How Much They Mean To You
In a human relationship, there is an exceptional individual(s) that means so much to you. People who have navigated their way into occupying a strategic position in your life, and have done help to you at one point or the other.
Hence, the need to express your feelings to them on how much they mean to you. Telling someone how much they mean to you is not about big or fancy grammar but genuine words of affirmation coming out from within your bowel.
Are you in search of how to tell someone they are amazing, or how to tell someone how much they mean to you? Here is a list that gets the job done.
105. You are my dream come through. (This means that the person is your exact choice of what you are looking for.)
106. I can tell the world a million times that you are the best.
107. You are so much a gift divinely given to me to be nurtured forever.
108. I can climb the highest mountains just because of you. (This means you can go an extra length for the person)
109. (Name of the person) I will never get tired of loving you. (This means that you are in no doubt entrusted your life and trust in that person)
110. You mean the universe to me.
111. You made all places livable for me, much more, your heart made a better world for me to live in.
112. My admiration and love for you are limitless.
113. My love for you will always stand the test of time (This means a resolution to be committed even in hard times.)
114. Thanks for accepting me into your life.
115. Meeting you that day you walked into my life brought the light of joy into my life and gave me a reason to always be happy every day.
116. You mean so much to me and that is why I will always be ready to be with you every moment of my life.
117. I want you to wash my wrongs with your love because my life feels incomplete without you.
118. I am forever grateful for your immense impact on my life that makes you so special to me.
119. You are the curves in my smile, the motion in my passion, dove in my world, and sugar in my tea.
120. God as my witness, I want you to know that I really love you and ever care for you.
121. Every moment we are sharing and the ones we have shared, you have come to mean so much to me. You are my best companion.
122. Everything in me is in love with you, everything in you is the sense of my life.
123. If it were possible to see my heart, your name is boldly imprinted in my heart.
124. You are my best friend, my human diary, and my other half.
Short Positive Things To Say To Someone
Words are powerful in that they create and destroy. Positive things said to someone can energize the person and aid productivity. Positive things we say to someone can deliver from depression and boast low self-esteem. Here is a list of positive things to say to someone.
125. You are amazing.
126. You have a way of doing things excellently.
127. Your kind is rare
128. You're not just strong. You're sweet.
129. I think I'm liking you more. You keep surpassing my expectation.
130. You are my inspiration.
131. You have the best sense of humor.
132. You are like sunshine on a rainy day.
133. Everything works better in your presence.
134. You are a candle in the darkness
135. Your perspective is refreshing.
136. I am so proud of you, and I hope you are too.
137. You are making a difference.
138. Actions speak louder than words but yours is telling a story.
139. You are prodigious.
140. My world is better with you in it.
141. I will do my best to keep you safe.
142. You can do it.
143. You can change the world in a second.
144. Your intellectual prowess is unfathomable.
145. You are gold.
146. When you make a mistake and feel sorry, you look more beautiful.
147. Your confidence is beautiful and contagious.
148. No one can stop you from achieving your success except you.
149. Be confident and ready to fight your fears.
150. You are a free bird, and your soul is free because you are God's.