85 Most Passionate Love Messages for Him from the Heart | Romantic Quotes for Him
I think you'll agree with me that falling in love with the right person comes with some beautiful and sometimes, indescribable passionate feelings. It is heartwarming to always show appreciation and express your love for that special person, either on his birthday, an anniversary, a special day to him, or just any other day.
Whatever day or time it may be, you can surprise him (your husband or boyfriend) with passionate love messages for him from the heart. These passionate love messages have a way of getting into your man's heart and can perform the magic of making him fall in love with you over and over.
It is however important that you use the perfect words to relay your feelings to him. Doing this may not be so easy sometimes. I mean, you may be wondering which words to put together to passionately express your love the way he'll understand the feelings in your heart.  You don't have to worry because this post contains a plethora of romantic love messages for him, for you to choose from.
With these carefully selected and beautifully written passionate love messages for him from the heart, you might be surprised at how powerful these words are at getting your significant other mushy.
Related Post: Powerful Emotional Text Messages For My Love
Very Passionate Love Messages For Him From The Heart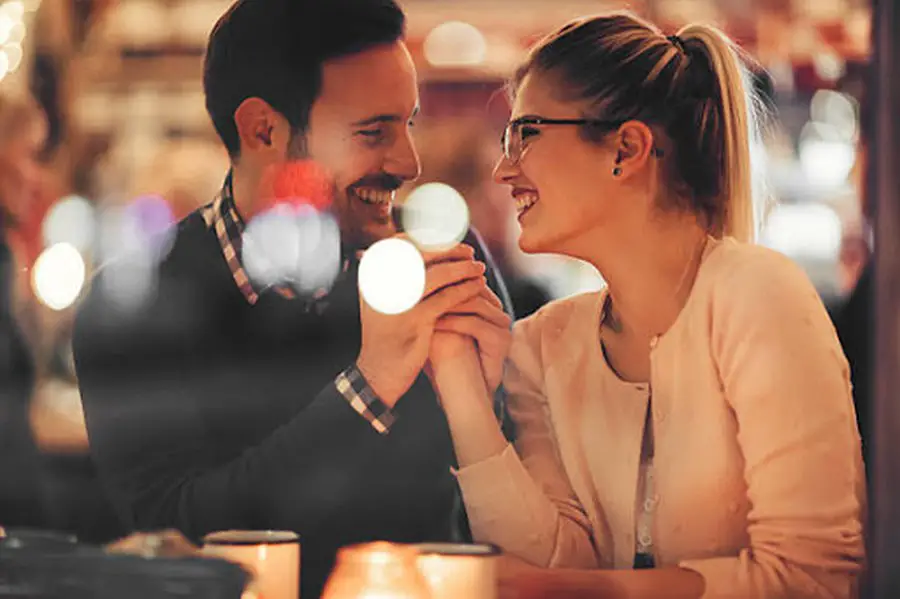 Oh, passionate love messages for him from the heart can bring some rose-smelling feelings into the relationship. I'm sure you want that feeling continuously in your relationship.
He is the love of your life, your better half who understands you more than you even understand yourself. Use any of these sweet messages for husband to tell him how much he really means to you.
1. You don't have to be perfect because I love you with all your imperfections. Thank you for being my pillar of support. You're a rare gem I'll always treasure.
2. I'm super proud that you are the father of our children and I am even happier that you are the love of my life. I'll love you forever.
3. Having you by my side every day gives me the best feeling that no amount of words can describe. I love you, best friend.
4. No matter how large the crowd maybe, my heart will always belong to you.
5. Your strong support has made our marriage beautiful. I love you for making every activity in our marriage, a romantic and fun-filled adventure.
6. On the days that I feel downcast and weak, you brighten my days with so much laughter and you wipe my tears even when you have your challenge. You're such a wonderful husband.
7. Watching you get dressed for work each day, I feel very blessed to have such gallant as my husband. I'm proud you're mine.
8. You make me happy, you make me smile, you make things easy and I'm glad that I chose to spend the rest of my life with you. I love you.
9. The beauty of each day spent with you is the undying love that we have for each other.
10. Some days I wonder how you do it. Sometimes I want to get in your head to know the secret behind your jolliness. How you are the best father and perfect husband. How you treat me with respect and love. I wish I could tell the world how much of an adorable being that you are. I love you, darling.
11. You make my days seem perfect because my day starts and ends with being you. I'll forever remain by your side.
12. My best decision in life is choosing to spend the rest of my life with you. I'm glad I made the right choice.
13. I never get tired of being captivated by your alluring smile every morning. Your elegance makes me cozy all the time. I love you.
14. I'm glad that I share the same bed with you, I'm happy that I wake up to behold your face. I am even happier that I chose to spend the rest of my life with you.
15. You always have a way of brightening my mood; you have a way of bringing a ray of hope when all hope is lost. My sunshine even on rainy days.
16. I adore you so much. I love you beyond what words can explain. Come rain, come shine, I will always be there for you.
17. The decision I made to be your wife is the best decision of my life. You are an amazing man and I will always love you no matter what.
18. You always have the best surprises. You have loved me even in my darkest times, I love you my significant other and I cherish every moment spent with you.
19. Being with you is like a dream come true. Knowing you love me no matter what is the best feeling ever and I promise to love you to eternity.
20. I'm really sorry for all my childish acts sometimes but what baffles me the most is how you are quick to look beyond my silly behaviors and still love me every time. I love you for always being you.
21. Our love grows continually each day. Each new day seems promising because I know you'll always be by my side no matter what.
22. Having your warm arms wrapped around me fills me with a sense of security that I never want to trade for anything. I promise to be there for you anytime any day.
23. My favorite spot is being in your arms; the loves and warm embraces are simply the best feelings ever.
24. You are the love of my life, my best friend, my all in one. I love you for so many reasons and I'm happy to spend forever with you.
25. I lose track of time each time I am around you. Your bubbly personality brightens my world. I'm so lucky to have you in my life.
26. I wake up every morning with a warm beautiful feeling. That's what your love does to me.
27. I still can't find the perfect word to describe the kind of love you have for me. It is the most beautiful feeling and I will love you too till my last breath.
28. You can go all out for me. Knowing that all you want is for me to be happy. Where can someone buy that kind of love without spending a fortune? You shower me with so much love and respect that I find it unbearable going a day without seeing you.
29. My day starts in the most perfect way and I really do not need a cup of coffee to start my day when I'm with you. You are everything to me.
30. I can't imagine living without you, the air that I breathe, I breathe for you, and you are my one in a million.
Related Post: Wishing Your Loved Ones A Wonderful Night
Short Classic Sweet Love Quotes for Husband/ Boyfriend
Do you want to let your husband know how much you care about him? Then these passionate love messages for him from the heart will help you put some words together to achieve that. Sweet love quotes for husband are just right for him.
31. I love you and that's the beginning and end of everything.
32. To be your friend was all I ever wanted; to be your lover was all I ever dreamed.
33. You are summer to my winter heart. You're the dew to my thirsty flower.
34. Every day I discover that I love you even more, and in this infinite universe I will love you till the ends.
35. An easy-going and loving husband is the one indispensable comfort in life, and that is what you are.
36. I still haven't figured out how to sit across from you and not be deeply in love with everything you do. You're my definition of a perfect man.
37. You are my best friend and the most important person in my life.
38. I would rather spend one lifetime with you than face all the ages of this world alone. You're my satisfaction.
39. The best love is the kind that awakens the soul; that makes us reach for more, that plants a fire in our souls, and brings peace to our minds. That's what I have for you and hope to give you forever.
40. You are my today and all of my tomorrows. I cherish you now and I'll always do.
41. Without you, today's emotions would be the scurf of yesterdays'. I can't love you less, darling.
42. How lucky I am to have something that makes saying goodbye so hard. I can't imagine myself without you.
43. I feel very excited each time I am on my way home not just because it's time to rest but because I'm coming home to your romantic arms. I love you, dear.
44. You are the finest, loveliest, tenderest, and most beautiful person I have ever known and even that is an understatement. I wish I have the appropriate words to communicate how much I treasure you.
45. You rose into my life like a promised sunshine, brightening my days with the light in your eyes. I've never been so strong. Now I'm where I belong.
46. Love is beautiful when you find just the perfect person for you. I can proudly say that being in love with you is even more beautiful than I could have ever imagined.
47. I love you every minute of my life; you're my love and my life. Not all people are lucky to find a sense of their life. I am happy because I had found it when I met you-the love of my life.
48. Every day and every time, I discover that I love you even more, and in this infinite universe I will love you till the ends.
49. Being in love with you makes every morning worth getting up for. You're a darling, an inspiration that makes like worth living.
50. You make the difficult moments seem easy. You are my one and only.
51. I call you my world because you make every day worth living for. You make every moment memorable. I promise to love you for the rest of my life.
Related Post: Timeless Love Quotes
Caring Message for Husband
I guess you have this rush of emotions, yet you haven't found the perfect words to make your husband feel the same rush of emotions that you feel each time he is around you. these heartfelt caring messages for husband are here to help you with that.
52. Your determination and achievements are just one of the many reasons I love you. My love for you is unquantifiable. Hope you're having a great day.
53. Each day, I thank God for the wonderful gift of you. You have given me every reason to smile and be happy. Have a wonderful day, darling.
54. Amidst my troubles and struggles, your shoulders are always there for comfort. You wipe my tears away and fill me with so much hope. You are forever precious to me.
55. You complete my life as much as I complete yours. You are the kind of man that every lady desires to be with and I can't help but feel proud that I have you in my life.
56. Men like you are rare to find. Men who treat their wives with so much respect are rare to find. Men who possess so many good qualities but remain humble are hard to come by. But here I am, with someone who possesses all of such qualities and more. I must say that I am the luckiest woman on earth. I love you.
57. You care so much about my happiness. You desire to always make me happy; you love me despite all my imperfections. I can't even find the perfect word to describe your comeliness. Thank you.
58. You understand me so well that you know what I feel each moment without saying a word to you. I love you for being attentive and always wanting to hear me out in times that I feel gloomy. I believe you're fine.
59. You are my number one cheerleader. Always ready to support me. Brave enough to fight for me and defend me. You are my knight in shining armor. Enjoy your day.
60. It is not easy to find the perfect partner and I am very lucky to have found mine. Our love is so real and I can't thank you enough for coming into my life.
61. Thank you for making me the happiest person on earth. You are the best husband in the world and my love for you will forever be undying. I love you.
62. Sending lots of love and kisses to the best husband in the world. Take care of yourself, my sweetheart.
63. No one can take your place in my heart. My love for you is forever. Have a beautiful day.
64. When I think of all the moments spent with you, all that comes to mind is true love. You are my true love and I'm glad that I found you before anyone else.
65. Days can pass; weeks can pass even months too. So long as I have you, I'm ready to spend each passing day of my life with you. Take care, my love.
66. You are the sweetest thing that ever happened to me. The love you have for me is something words are not enough to express. I love you to infinity.
67. Each time I look into your eyes, I see the boundless love you have for me. Each time I watch you smile; I see your kindness and care radiating from within. You are my sunshine.
68. They say that an apple a day keeps the doctor away but I say that a dose of your love each day, keeps the doctor away.
69. When people ask me your occupation, I am tempted all the time to say that you take it as a job upon yourself to see that everyone around you is happy. I'm glad that you make me feel like a queen. Have a blessed day.
70. When I remember how much you've done for me in the past years with you, I feel sad that there is nothing that I can give you that would measure up to the worth of your love for me. You're a darling, I can't trade for anything.
71. I love you today and forever. Thank you, sweetheart.
72. Years will pass and I still won't be able to find the word that describes your sweet personality. You are the most amazing man anyone would want to be with forever.
73. Being with you has taught me to always be happy no matter what. You are the light of my life. The best thing that happened to me.
74. Thank you for loving me beyond comparison, thank you for being the first person I wake up seeing, thank you for being the secret behind my joy and happiness.
75. If this is what marriage is all about, then I would marry you a thousand times without giving it a second thought. Thank you, darling, for the kind of man you are.
Related Post: Quotes To Make Him Fall In Love
To My Loving Husband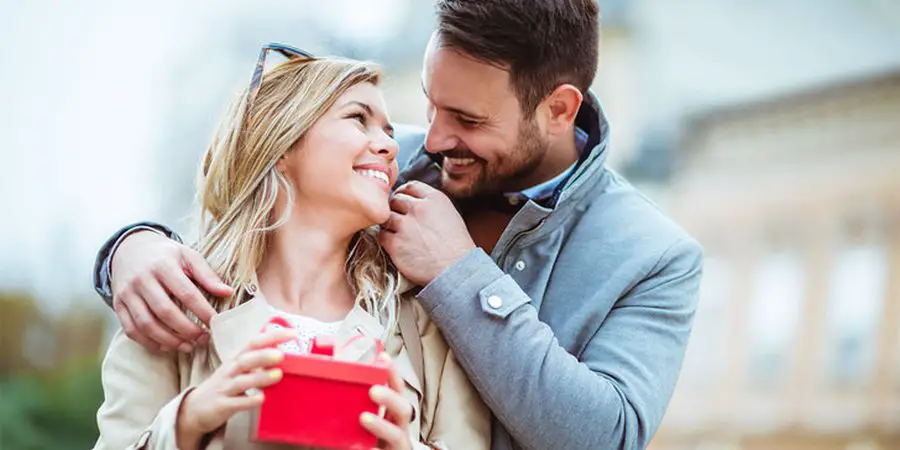 Here are a few loving words that you can send to your husband to brighten his day.
76. Sometimes I just can't take my eyes off you. I can't get over the fact that I chose the most handsome man as my husband.
77. This is to my loving husband: I am thrilled to be your wife. I am lucky that you are my best friend. Most of all, I am proud that you are the father of my children.
78. My heart beats for you, my joy every day is you. You are my sunshine and knight in shining armor.
79. When someone asks me to define happiness, the only being I think of is you. You are the epitome of happiness.
80. Having you by my side and being your partner is the best thing that happened to me.
81. Spending the past years with you has shown me that our coming together is not by chance because we are the perfect match for each other.
82. Lots of people are having trouble finding the best husband and that's because I took you first.
83. We've been through difficult times together and all I can say is that I'm grateful to God for giving me the best partner to go through the storms with.
84. Each time I look at you in admiration, I can't help but scream 'I love you'.
85. Everyone knows that marriage has its ups and downs but ours has been spiced with showers of love and admiration for each other each passing day.
Home is not necessarily the place we live in. Home is right in your arms. The warmest and safest place.
With love from,
Yours truly.
Related Post: Cute Good Night Messages for Him
Men desire and deserve to be showered love too, because all humans are emotional beings. So, sending passionate love messages for him from the heart will help you to touch that sensitive part of him and cause a positive trigger in your relationship.
One more thing, you can make this your archive of deep love messages for him. Be generous with your expression of love to your darling man, and you'll see him smiling all day.