55 Inspiring Words of Gratitude for Teachers | Thank You Notes From Parent, Principal or Student
A teacher is a speaker, a listener, a demonstrator, and most of all, an influencer. A good teacher is passionate, compassionate, dedicated, understanding, and supportive when it comes to their jobs and their students. Therefore it is thoughtful to send some words of gratitude for teachers.
To state all the importance of a teacher would be to completely deviate from the purpose of this article because they are an important part of society in more ways than one. This is why you might need to show gratitude to a teacher with some words of gratitude for teachers. That way, when the opportunity to be grateful presents itself, you won't be at a loss for the right words.
Thanking a teacher is a commendable attitude as a student, a parent, a principal, or a school owner. Without teachers, the world would be at a huge loss. There will be no one to impart knowledge to the young ones and monitor their progress. There will be no one to make a school or educational institution whole. There will be little to no positive influencers on earth.
The truth is, you can't ever fully repay a teacher. You can however take time to remind them of how important they are by dedicating some 'words of gratitude for teachers' to them.
Teachers are not limited to a defined educational system; there is a teacher in everyone. For this article, you'll be learning some words of gratitude for teachers that work as part of a school system. Whether you're a principal, a parent, or a student, there's a section you can read through and use to show your appreciation to that great teacher.
Related Post: Practical Advice To Be An A Student
Words of Appreciation for Teachers from Principal
"Everyone who remembers his own education remembers teachers, not methods, and techniques. The teacher is the heart of the educational system." – Sidney Hook
As a principal, if you can remember this quote, all your final speeches for the school term would be perfect. Perfect because you will prepare them with the thought that, "This school will not stand without my teachers". Your speech will have words of gratitude for teachers, and you will deliver it in a way that moves the soul.
Browse through, and take your pick.
1. To all the teachers that have changed lives this school year; thank you for your selfless service.
2. My dear teachers, thank you for choosing to be a part of this community. The futures you have remodeled can never be altered.
3. Fellow teachers, your passionate service have put these children in a position to succeed. You did an amazing job. You are the celebrants of today.
4. Without you teachers, this school is just a random building filled with young ones that have no direction in life. You have given them a purpose, and for that, we are all grateful.
5. No matter how talented a child might be, it will never blossom without the help of a trained motivator. You, teachers, are the critical success factor for this establishment. Thank you for all that you do.
6. You have made it your responsibility to simplify the learning process for your students. You're not just teachers, you are guardians. Thank you for your service.
7. No amount of money can truly appreciate the value you give to your students. We, therefore, use this opportunity to say, we respect you and we cherish you.
8. For the love, patience, and passion that you bring to work every day. You all deserve recognized awards. Thank you for choosing this profession.
9. It is easy to give notes and walk away. The hard part is making sure your students learned something new, and every day, you manage to do that. You are invaluable. We appreciate you.
10. I couldn't have asked for a better set of teachers in this school. You have been amazing. Thank you.
Related Post: Appreciation To Team Members
Short Notes / Appreciation Letter To Teacher From Management
No amount of salary can fully appreciate a teacher. However, words of appreciation for teachers from principal or school management shows that you acknowledge their work and you respect them.
This is a sincere and effective way to boost morale and make them want to do better in the next session/term.
1. Your profession deserves to be mentioned and appreciated every day. You are society builders. We say thank you.
2. Every year, I am grateful for your presence in my school. You make my job easy because you're so good at yours. Well-done and keep it up.
3. Our students have brought home many trophies from competitions. That would not be possible without you. Thank you for the unending support of your students.
4. The school year has come to an end, and I know that instead of resting, you'll start getting ready for the next term. That's how amazing you are; thank you for that.
5. Every day, you come to school fully prepared to impact a life. Today, I'm assuring you that I can see your influence on these students. Thank you dear teachers for being who you are.
Related Posts: Amazing Quotes on Career Development
Thank You Note To Teacher from Student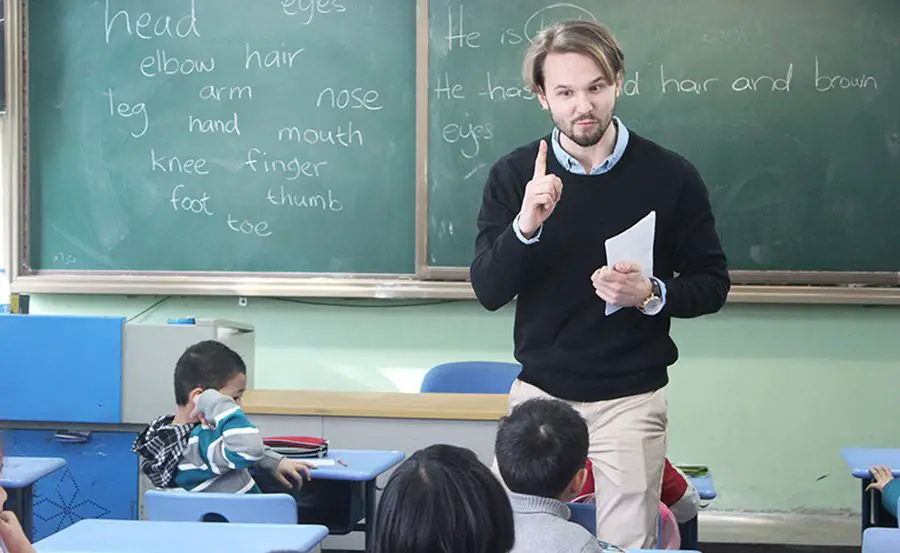 A "thank you" note is a very intimate form of appreciation to anyone on the receiving end. It shows that the giver cares for, appreciates, and holds you in high regard. It is not unusual that you feel the need to use this method to pass across some words of gratitude for teachers.
If you ever question what to write in a thank-you note to teacher from student, you're in the right place to get answers.
1. The passion for your job is unexplainable. It has been a great pleasure learning from you. Thank you for sharing your knowledge.
2. For your support, your involvement, your understanding, and your dedication throughout the year; I say… Thank you.
3. I wanted you to know that all the memories I have of you are pleasant. And all the feelings I have towards you are that of gratitude. Thank you for being amazing.
4. Your job is stressful, but you never count the hours. You're always attentive, and for that you deserve accolades. I can't give you accolades. All I can say sincerely is Thank you, for everything.
5. Thank you for enriching me in knowledge and providing guidance for me this year. I really appreciate it.
6. You inspired me. You gave me confidence in myself, and you gave me the zeal to learn. Thank you for everything.
7. Thank you for showing me the key to success. Thank you for believing in your abilities to pass knowledge across, and thank you for doing an awesome job. You are a gem.
Related Post: Thank You Notes To Principal And School Management
Short Heart-touching Quotes for Teachers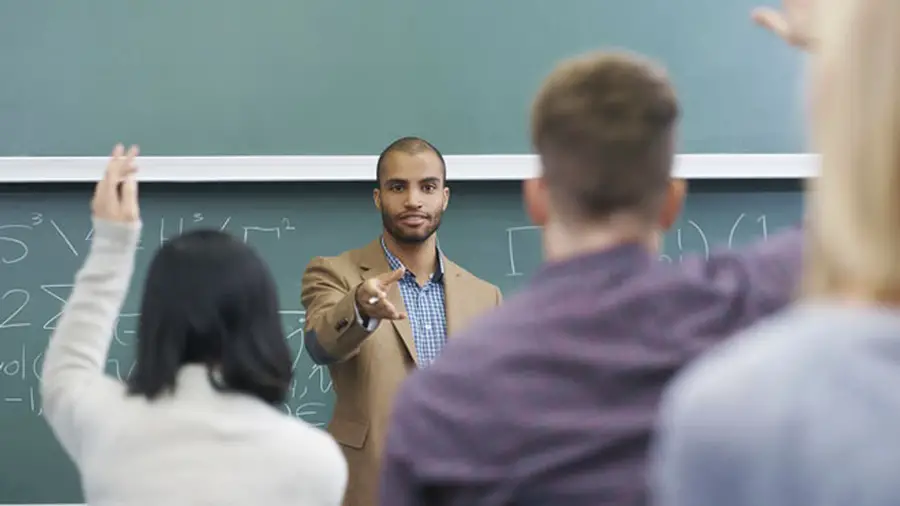 Sending out words of gratitude for teachers might seem inadequate for you. You feel like you should use something tangible to show appreciation; a thoughtful gift. There is nothing wrong with that idea. It just means you like to make bold gestures.
Heart-touching quotes for teachers are good means to support the gifts you may have to present. Here are a few you can pick from:
1. You're a candle. You burn yourself out to light the path for others.
2. You don't just fill your students with educational facts. You light a fire that makes them want to learn.
3. Without teachers, life would have no class.
4. Teachers encourage minds to think, hands to create, and hearts to love. You are a true teacher.
5. "If you have to put someone on a pedestal, put teachers. They are society's heroes." – Guy Kawasaki. You are my hero.
6. As a teacher, you awaken joy in creative expression and knowledge. You are indeed a blessing.
7. "Those who know, do. Those that understand, teach" – Aristotle. You teach because you understand.
8. You're the best teacher. You show us where to look, and then you let us discover. Nothing is more creative than letting the mind see without conditioning.
9. "Education doesn't make us smarter. It makes us whole " – Jill Biden. You are the core element of education. You make us whole.
10. You're a good teacher. I know because you always worry about being a good teacher.
Farewell Short Letter To My Favorite Teacher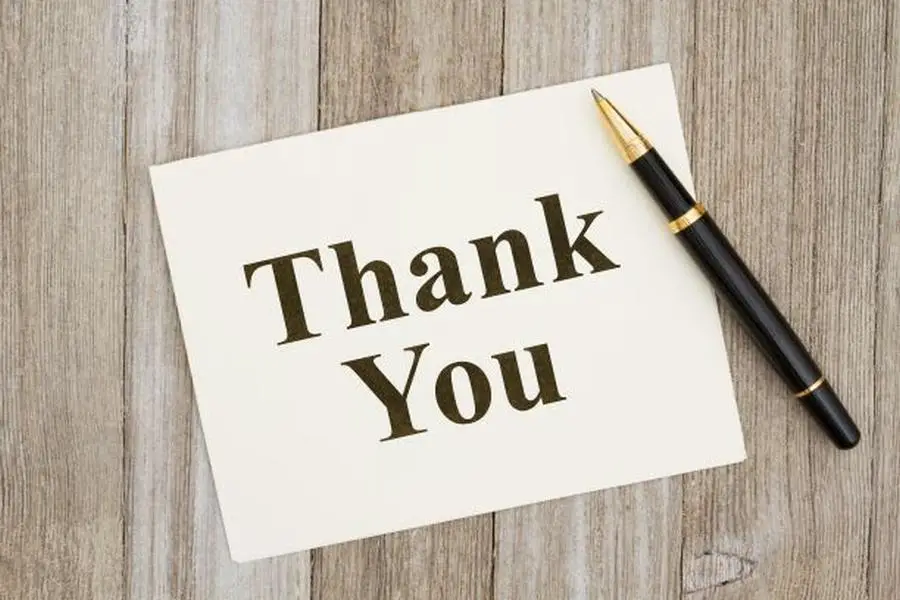 You're leaving school and there's this one teacher that has helped you through a lot of stuff. Some random words of gratitude for teachers might not be enough for you. What you need is a "farewell short letter to my favorite teacher". That's what this section gives you.
This is somewhat formal. You can personalize it with some substitutions, or you can remove the formality and use only the body. Your choice.
Address
Title: Acknowledgement/ Appreciation
(Teacher's name)
1. I wanted to thank you with all my heart for the support you have given me in (subject), throughout the school year. Without you, my results and entire story today would be very different, in a bad way.
Your support was valuable to my success in your subject and other aspects of the school. For that, I will be forever grateful.
I wish you a smooth continuation of your service and I ask that you continue to touch lives with your kindness.
Thank you again.
(Your name)
2. These few years I spent learning from you will be the most memorable for me. You taught me science and you taught me life.
I am grateful for the relationship we had, and I hope that nothing comes in between us. I still have a lot to learn, and I look forward to every bit of it.
From the depth of my heart, I say thank you.
3. My time as your student has come to an end. I couldn't leave without letting you know how much impact you have made in my life.
I appreciate your patience for the times I was stubborn and impossible. I appreciate your kind words of wisdom and support. I don't know where I would be without you. Thank you so much.
4. Thank you for believing in me. Thank you for the necessary strength you gave me. Thank you for the courage to push on. Thank you for always being there.
I will never forget you.
5. I have argued with you. I have given you the silent treatment. I have been irrational. All through those times, you never cease to be my voice of reason.
Thank you for all you did. You will always be my favorite teacher.
6. Your life wasn't perfect this year. So much emotional and psychological baggage to handle. Despite all these, you never took out your frustrations on me, no matter what I did.
Thank you so much.
7. A new era of my life has arrived and I have to move on. My dear teacher, we will be separated by distance, but all your wisdom will always be held intact in my heart.
Thank you for being there.
8. The education you have given me is an incredible thing that will serve me for eternity, no matter how many places I travel to.
Thank you for your support. I hope we stay in touch.
9. It's time to part ways, but you will always be with me. Because you taught me to understand myself, have a vision, and choose a career.
It's impossible to forget you. You will be missed.
10. I am leaving with tears in my eyes. I may not see you again, and I may never meet another teacher like you. Your teachings will forever be in my heart and my head.
Thank you for being my candle in the dark.
11. You are a memory that will never fade. Because of your teachings, your love, and your dedication to me and many other students.
You are one in a million, (Teacher's name). Thank you so much.
12. Your classes changed my life. Your friendship changed my way of thinking. We might not be teacher-student anymore, but you will always be important.
Thank you for being you Sir/Ma.
Related Post: Professional Advice To Get A Dream Job
Nice Words of Appreciation for School
Here are sweet words, messages, quotes or letter of appreciation to school principal and staff to show your appreciation and let them know how much you appreciate their effort.
You can write some words of gratitude for teachers individually, or simply write some words of appreciation for the school. Dedicating your appreciation to the whole school is more formal and inclusive.
With that kind of appreciation, it's less likely for any teacher to feel left out or disregarded.
1. This school is more than an institution. The commitment of its teachers and owners goes beyond ordinary. Thank you for all the support.
2. For the education inside and outside the classroom, and for the staff that makes this school whole; I sincerely appreciate your efforts.
3. I say thank you to everyone that makes up this prestigious institution. And I say a word of prayer that your influence continues to resonate in our lives.
4. The dedication shown by this school is worthy of admiration. I greatly appreciate the fortune of having the support you gave me. Thank you.
5. I appreciate the conscious effort you put into training the leaders of tomorrow. You are a role model as an institution.
6. The knowledge we received from the great staff and teachers of this school cannot be overemphasized. For this, we offer our thanks and admiration.
7. It is a great privilege to have been a member of this great school. Throughout the years, you have shown support and care. Thank you for everything.
Related Post: Quotes About Working Hard 
Positive Comments For Teacher Observations
Teachers dedicate their lives to making other lives better and worthwhile. Sometimes it is difficult for them to know that they're doing a good job or they're lacking in some aspects. It is your duty as parents, principals, school board, and even students to make comments on teachers' performances.
You can commend and criticize. The important thing is that you accompany all comments with words of gratitude for teachers, I mean the teacher(s) in question.
The supporting appreciation will make it easier to stomach any comments that come before or after it. Take a look at some examples.
1. Your patience is remarkable. The way you handle problematic students in class is something every other teacher should learn. You're one of the good ones.
2. There is no comparison with the methods you choose to deliver your message. Your students are all grateful. Thank you.
3. You're a talented educator. No matter the time of the day, you always manage to keep your class engaged from start to finish. It's safe to say you're a genius.
4. You never say no to your students. That is a weakness, but also a strength. It has made you the go-to person for students in need of emotional or psychological support. Thank you for that.
5. It is not easy to educate. It takes patience, love, and education. We see all of those things in you and more. You are appreciated.
5. You have done exceptionally well this year. Students have commented, and parents are eager to meet you. Keep up the good work. You are a rare virtue.
Related Post: Comments From Teacher On Student's Performance
Throughout our schooling, teachers mark our minds with life-changing knowledge. They are capable of passing across all they have learned from schools and life generally, without hesitation. They make unwilling students want to learn. They understand their students and help boost self-confidence. They are builders of destinies.
It is only fair that they should be appreciated. This article on words of gratitude for teachers is here to get you started. You don't have to stop where each message or appreciation stopped. You can take it a step further by specifically narrating what that teacher did for you. It will make your gratitude more personal and heartfelt. It will also increase the chances that this teacher will touch the life of another student the same way yours was touched.
Gratitude is a powerful drive for happiness. If you feel it, you have to express it.