86 Happy Married Life Wishes and Congratulatory Messages on Marriage
These congratulatory messages on marriage are a compilation of special and well-written words that convey your love, affection, and good wishes to the couple that means so much to you on their wedding or marriage ceremony.
The marriage ceremony is always a beautiful time, not just for the couple but for you who is in one way or the other related to the couple. And at such times, wrapping of gifts is good but no matter what gift you intend to wrap up for that lovely couple; a few personalized words will add up to making your friend's marriage more special to him/her.
Being present at your friend's wedding and getting a gift for them may not be so difficult to do, and it's such a great gesture. However, you may have to be unavoidably absent, with a well-written wedding message to the couple, you can show how dear the couples are to you and send your wishes and prayers to the newly wedded.
To do that, we don't want you to rack your head to come up with words that match your good-will and wedding wishes for that your best friend and dear ones. We, therefore, come up with these congratulatory messages on marriage especially for your friends, loved ones, colleagues, and relatives. Choose from these amazing ways to say happy marriage life.
Wedding Congratulations Message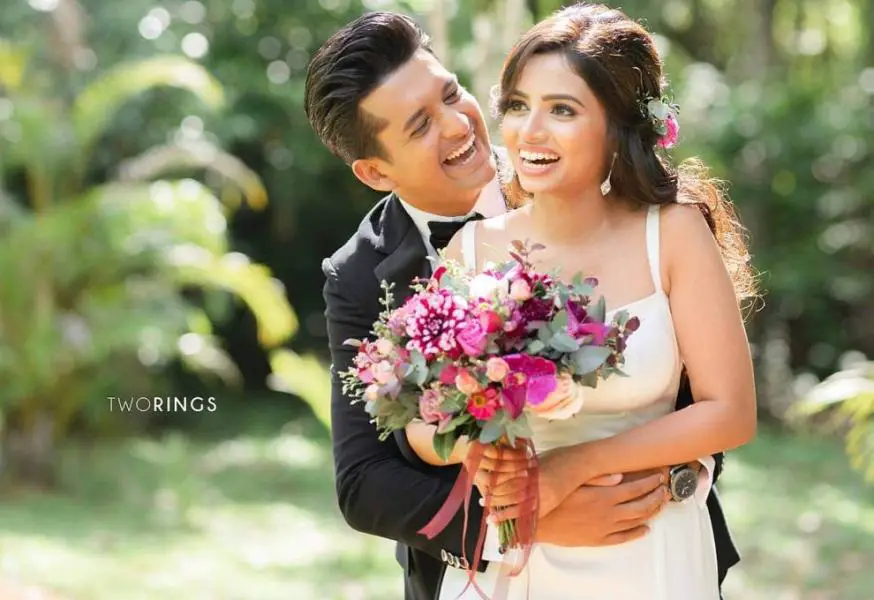 Sending newly wedded couples wedding congratulations messages makes them feel loved and special. By sending them a wedding congratulatory message, you will be reminding them of how they have achieved massive success by making a decision to get wedded and realizing a successful wedding.
Here are a few wedding congratulations messages you could send to that beautiful couple you love so much.
1. Congratulations to you! May you both grow old in joy, love, and peace together for the rest of your days here on earth.
2. You are such a great example of a perfect couple, may this joy you share today last forever in your lives. Congratulations! I wish you a happy married life.
3. Seeing you both come together is like a dream come true for all of us. Congratulations on your forever commitment.
4. Congratulations to the most adorable couple starting their new marital life today, may the sky be your starting point. May the wine of love never run out in your home. Happy married life.
5. May your love story provide inspiration and courage to the younger generations. Congratulations on your wedding.
6. Congratulations my beloved friends; I wish your union a long life together with lots of love, prosperity, progress, and sound health forever.
7. Congratulations on your marriage! You both look amazing and wonderful together; no doubt you are each other's half. Have a Glorious union together, forever.
8. Congratulations! Fate has its way of bringing people together, I pray that this union will continue to grow and wax stronger in love. Happy Married Life.
9. No amount of words can explain or describe how happy I am that life has brought you both together. May this love and romance glow in your hearts forever. Congratulations Sweetheart.
10. Each time I see you both together, I can't help but believe that you were made for each other. Glad to see you tie the knot today. Congratulations on your wedding.
11. Congratulations as you set out to get started with your lives together. My prayer for you is that your marriage shall be a blessing to you and everyone around you.
12. My special congratulation goes to these two lovely, loveable, and good hearts. Your joy and happiness have just been activated, expect more of it in the future together.
13. I can see multiple inflows of congratulatory messages already, it is my earnest prayer that congratulations shall not cease in your new home. Congratulations Once More. Have a blissful home.
14. Congratulations as you both start your love story together; this is just the beginning of success in your life.
Related Post: Sweet Wedding Quotes for Couples
Best Wishes to the Newly Wed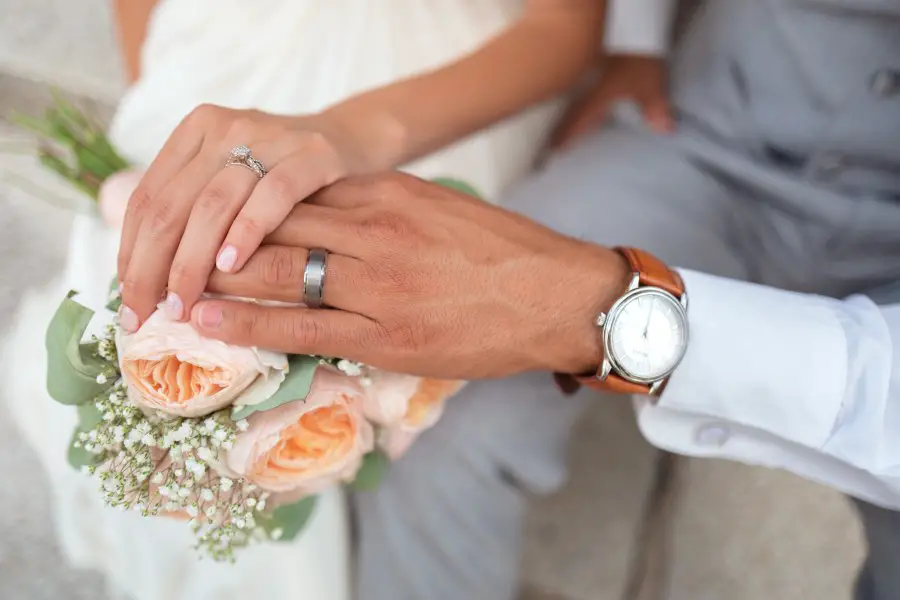 The love between newly wedded couples is one to reckon with, being very happy for and with others during their season of celebration is a great deal. Sending best wishes to the newlywed does not only make them feel incredible and prodigious but also reminds us of the beauty and warmth that comes with being married and celebrated.
For the best wishes to the newly wedded, here are carefully selected messages to send your heart-warming wishes and blessings.
15. Cheers to an amazing life together! May your dedication and commitment deepen, as your joy expands and your love grows mightier and healthier for each other from this day forward. Enjoy the joy of marriage.
16. On account of you embarking on this marital journey as husband and wife, I wish you great success in all you do. Congratulations!
17. Hurray! It's the beginning of a new day for you guys. Just as the sun rises daily, so shall your love and desire for each other continue to rise and grow stronger.
18. I wish you lots of love and happiness together! May every day of your life hold wonderful experiences and come with enviable blessings.
19. Congratulations, may your love remain fresh and burning always for each other. I Wish You Happy Married Life.
20. Seeing two adorable individuals become husband and wife is always a thing of joy, may this joy last forever in your lives; Congratulations.
21. Congratulations to the most handsome and cute couple this year; I wish you a fantastic, wonderful, and extraordinarily great marriage ahead. Enjoy!
22. Congratulations! May your love for each other never end; you shall enjoy a blissful life together.
23. Can't believe you finally found your match. I'm so, so happy for you. May your new home be filled with laughter, smiles, fruitfulness, and many happy moments; Happy Marriage Life.
24. Now that you are finally married, may God's plan for your lives begin to manifest as soon as possible; and may you enjoy the betterment of marriage all the days of your lives.
25. May God Almighty who has brought you both together, bless and enrich your marriage abundantly. Congratulations on your wedding day.
26. I pray that God Almighty would bless and guide you in your marriage together. Congratulations Happy Wedded Couple.
27. Welcome to the family, may your marriage bring more unity to our families. Best wishes to you both.
28. Congrats Newlywed, let your marriage be a source of encouragement and a reason for others to love. Happy married life ahead.
Related Post: Amazing Quotes About Love
Marriage Blessing Quotes
Marriage was created for unity and bliss! The greatest blessing anyone can ever have is to be united with another person who is determined to love, be loved, and be committed.
Saying yes to a life-time journey together with another better half is a gift wrapped with different packages for different people, however, if it is carefully unwrapped, it shows up as one of human's greatest blessings.
Marriage blessing quotes opens our minds to the sweetness, splendor, and bliss that come with marriage. More so, It's a way to remind the couple that a great future awaits them.
29. I wish you bliss in your marriage, and blessings in your home. May every day from today be to you like a honeymoon.
30. May you both never have a reason to go to bed angry, may you enjoy every single day of your life together.
31. May God's blessings be sufficient for you both and may you find strength in each other as life opens its different pages. Happy married life.
32. Yours will be a successful marriage. I am so optimistic that your marriage will be one of the best on planet earth. Cheers!
33. Best wishes on this beautiful journey of yours as you build your new lives together. Enjoy God's manifold blessings together, forever.
34. To the amazing two who have now become one, may you have a honied and amazing life together
35. Wishing the latest couple joy, good fortune, and lots and lots of fine babies
Congratulation Wishes for Wedding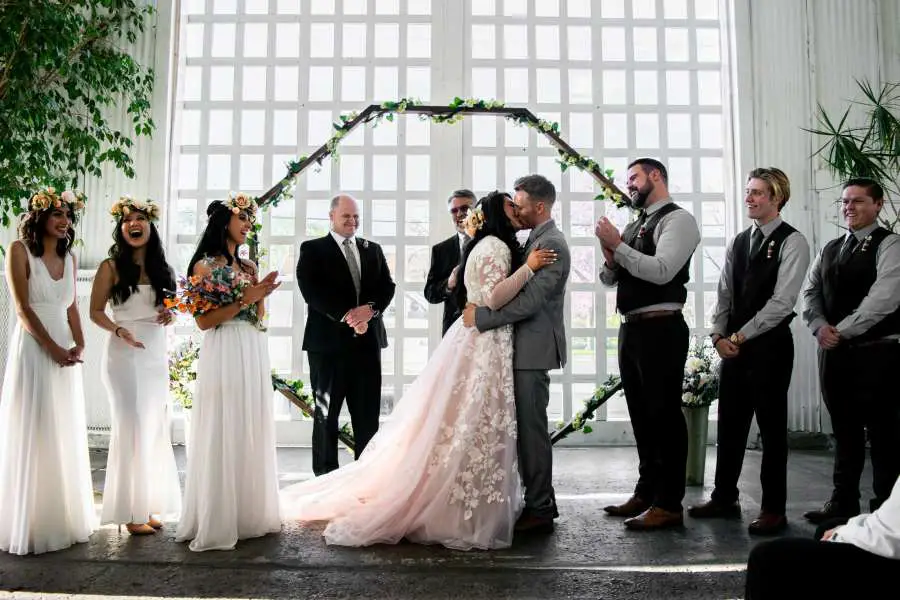 Here are sweet congratulation wishes for wedding. Sending any of these is a good way of identifying with the couple and expressing your lovely desires for them as you share in the couple's happiness and celebration, and as they sign up to start the rest of their life together.
Check out this collection of congratulatory messages on marriage for newly wedded.
36. Congratulations on your wedding! I have always admired seeing the two of you come together. I wish you a successful marital life together.
37. Congratulations dear friends! I wish you lots of love, favor, joy, and happiness as you live together forever.
38. As you grow older, may your love for each other continue to wax stronger and better; Congratulations, I wish you a happy married life.
39. I feel like getting married now when I look at you two. I'm wishing you the best of what God has prepared for you in this marriage. Congratulations on your wedding.
40. Once in a while, we witness great love stories, yours is one of the greatest and most inspiring I have ever witnessed. Congratulations and best wishes for a happy life together.
41. May your marriage last as long as we keep seeing the sunrise daily. May you receive strength daily to love each other better. Congratulations to the newest couple in town. Cheers!
42. The kind of love you both share is rare, that's what makes your wedding unique and special. I wish you joy, happiness, and God's blessing to sustain your love and grow together. Congratulations.
43. Congratulations on this special day of your wedding, may you both prosper and succeed in wealth, health, love, peace, and every good thing of life till your last breath.
44. May the joy and happiness you shared last forever in your life. I wish you Happy Married Life.
45. Sharing love is something of great joy and fulfillment, especially between couples. May the love you share today last forever in your lives. Congratulations, friends.
46. Congratulations! Wishing you happiness, favor, peace, and prosperity throughout your lifetime together.
47. I am wishing your marriage an infinite show of love, peace, and joy. Congratulations on your wedding.
48. I wish you many years of loving each other and living together. I believe in your marriage to be a success. Congratulations and happy wonderful marriage ahead.
49. Your love story shall forever be told to the younger generations to come. Happy marriage blessings on your life forever.
50. It's a celebration of love! May this love grow stronger, go deeper and stretch wider in each other's hearts. May the Blessing of God reside and continue with your home, now and forever. Amen.
Short Best Wishes for Newly Married Couple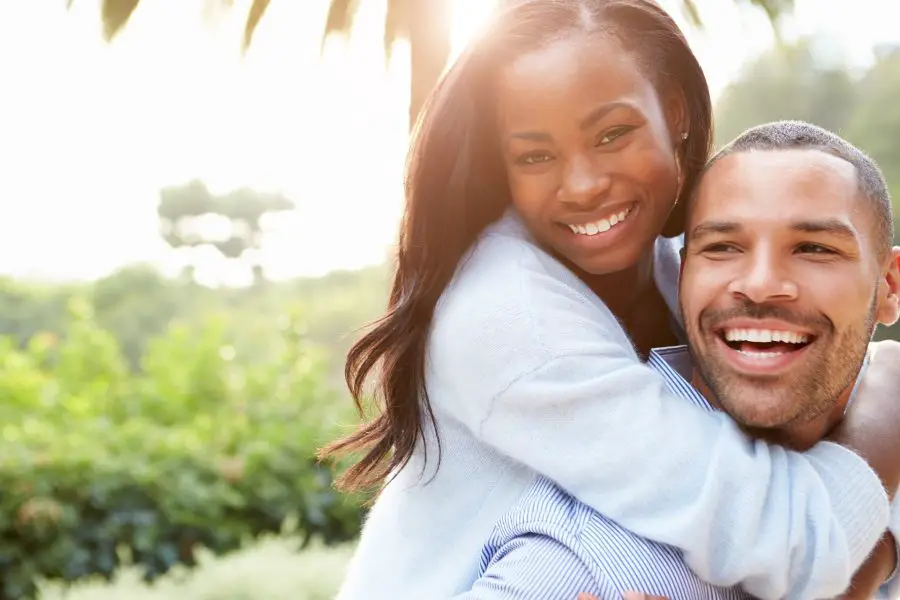 When we love people, one of the easiest and kindest ways to express our love to them, is by sending them our best wishes. Are you worried about what words to put together that will express your best wishes for your favorite couple? Worry no more, here are some of the best wishes for a newly married couple…
51. Congratulations on stepping into the new world of marriage. Great success awaits both of you in the future. Cheers
52. Your wedding ceremony is such an honor to you and your family, may that honor never cease from your household. Happy married life.
53. Love is amazing, marriage is beautiful, wonderful, and exceptional. May your marriage be amazingly and exceptionally beautiful. Enjoy.
54. Congratulations sweethearts; may God's grace, unlimited favor, and boundless happiness dwell in your lives forever.
55. May the patience and all attributes needed to keep, sustain, nourish and build your marriage spiritually, emotionally, socially, and financially be deposited in your lives now. Amen.
56. Congratulations and happy marriage life together. I wish you all what God has prepared for you. Amen.
Related Post: 100+ Congratulations to Just Wedded 
Wishes for Newly Engaged Couple
Did your close friend just get engaged? Check out this compilation of wishes for newly engaged couples.
Good wishes for newly engaged couples would help them to see the bright future awaiting them and help them to hold an optimistic view as they journey into a wonderful and happy time together as a couple.
57. Congratulations on your wedding engagement dear friend, I'm so glad to hear that you are getting married to __________________ by next month.
58. Congratulations on your wedding engagement, you two look good and great together. Wishing you a lovely future as a couple.
59. Congratulations sweetheart, I wish you the very best life has to offer as you make plans to live together forever.
60. I'm happy to hear that you are about to take your love story to the next level, wishing you a long and happy life together.
61. We come to love not by finding the perfect person, but by holding on to an imperfect person and seeing yourselves as being perfect together. Congratulations on your engagement.
62. Congratulations! It's so good finding that one soul you can share life and love with forever. I wish you happy and wonderful marriage together.
63. I wish you a happy married life in advance. Congratulations on your wedding engagement.
64. Congratulations to you both; we look forward to attending your wedding ceremony where you'll be pronounced husband and wife.
65. As soon as I heard of your engagement, I became fully persuaded that you two are meant for each other. Congratulations.
66. Engagement is a further step to marriage. I pray that your love journey transcends beyond planet earth. Congratulations my dear friend.
67. Congratulations on your engagement, may your marriage be blessed, fruitful, and productive. Wishing you happy married life in advance.
68. You both can conquer the world together; I pray that your love and patience will last forever. Wish you a wonderful family together.
69. Congratulations! Remember to always pray and support each other because prayer is the only key to staying focused and keeping your love and bond stronger. Congratulations once more.
70. Congratulations on your engagement together. May God's amazing plan for your lives come to pass. Amen.
71. Seeing the two of you make promises and step forward into the future is so inspiring and wonderful. Do have a successful marriage.
72. Congratulations! May you continue to glow and grow together till eternity; Wishing you a happy marriage.
Related Post: Tips for Newly Wedded
Marriage Prayers and Blessings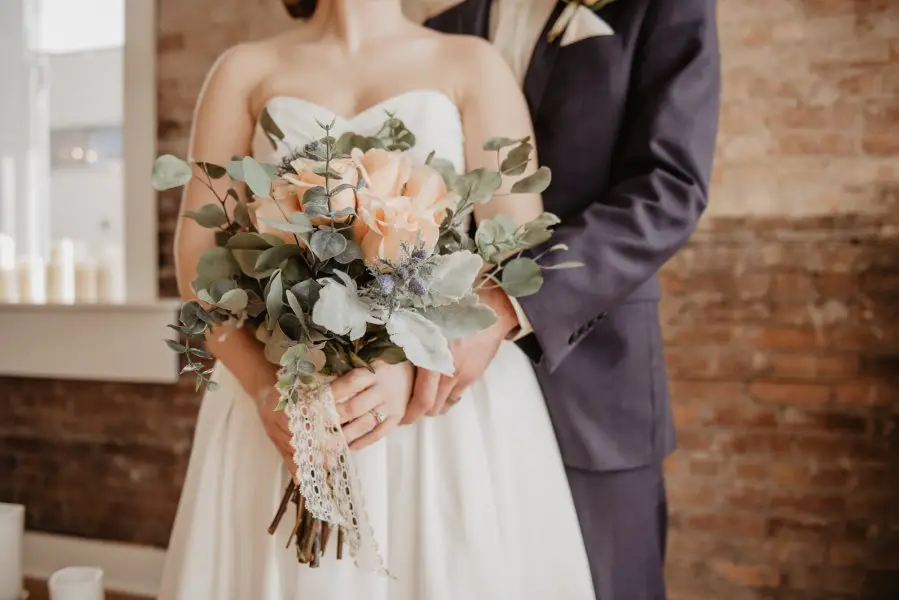 It is a great gift from God to find true love in another human and become united with them as one. Gifts from God can always be retained by prayers and blessings, here are a set of dynamic marriage prayers and blessings for couples
73. Marriage is not always a smooth journey; it takes time, energy, sacrifice, commitment, and most importantly prayer to succeed in marriage. It is my prayer that God's hand shall rest upon you and your home all the days of your life.
74. I pray for you that your marriage shall always glorify and give praises to God forever. It shall continue to be an enviable, peaceful and joyful home.
75. Lord, I pray that your grace and mercy shall be upon this marriage and help them grow in true love and understanding for each other.
76. Lord, you made this marriage a success, I ask that you will continue to guide and protect them and cover them in your glory.
77. Our Heavenly Father, we thank you for sanctifying this union. May your abundant blessing remain forever in their lives.
78. May the love of God be above you to overshadow you, beneath you to uphold you, before you to guide, behind you to protect you, and close within you to reward your faithfulness and commitment with peace, favor, joy, happiness which no one can give to you.
79. It is my prayer that as you start your love journey, God's blessing shall not depart from your life but you shall dwell in his presence forever.
80. As you celebrate the beginning of your history together, I ask that the good Lord grant you happiness, abundant favor, and sweet memories even as you established your new home today.
81. Lord help your children grow in wisdom and put out negative desires from their lives. We ask that you shall fill them with strength daily to sail through every storm in their home and the courage to face and conquer every plan of the evil ones.
82. Lord, as long as you live forever on your throne, may this couple not face burden or stress that they cannot handle. May your grace always be there to help them up in the time of weakness and your wisdom to guide them as they journey through.
83. Thank you, Heavenly Father, for making today a success. May this mark the beginning of blessing and success in the life of this couple.
84. Dear Lord, help this young couple to discern, resist and flee from demonic enticement, that could destroy their marriage. May your blessing last forever in their lives.
85. Father, may you be glorified and continuously be glorified in the lives of this beautiful couple. May their lives and experiences reflect your glory and good works. May they be an envy for others.
86. Dear friends, I pray that the Lord shall grant you the strength to hold on to your vows to each other and that you grow old together in love and understanding. Be blessed.
Message lingers longer than you may think. With these congratulatory messages on marriage, you can be sure that you'll not only make their marriage memorable, but you too will be remembered by the couples, as a well-wisher.
I'm sure you got some suitable wedding wishes for a friend.
Mind you, you may go a step further and use some of these as ' happy married life ' status, with the images of the newly wedded, on any of your social media handles (i.e WhatsApp, Facebook, Instagram, etc).
I wish your loved ones, happily married life!