The wedding day is a day when both the bride and groom get so excited and feel like the whole world revolves around them, with both friends and families coming together to celebrate with them; coming along with different gifts and wedding wishes.
As such, celebrating the couple as a friend or family member or celebrating the love between you and your partner, as the couple, should be done with style and uniqueness. Hence, incorporating some inspiring wedding quotes for bride and groom into your wedding vow as a couple, or writing them on the gift cards, as a friend or family is a great idea.
Are you looking for the perfect wedding quotes for cards or some ideas to add something extra to your wedding speech, vow, or wishes? This list of wedding quotes for bride and groom will sure give you the right inspiration and help you to express your wishes for the couple.
Related Post: Congratulations And Best Wishes: Messages and Quotes
Newly Married Quotes.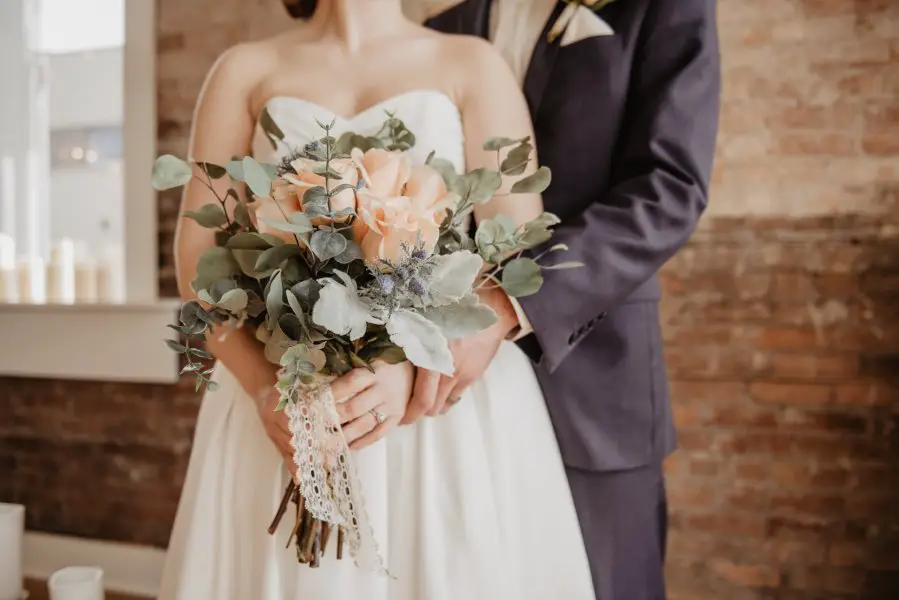 Being married is a beautiful thing and it's one of the most exhilarating experiences we all long to have. Although, of a truth, there could be some little challenges and not-so-pleasant moments.
Hence, the couple must be intimated about the journey ahead and given the right inspiration to enable them to have a smooth one. This could be achieved by sharing some inspirational wedding quotes for bride and groom, or powerful newly married quotes to wish them well and encourage them.
The next few lines feature some powerful newly married quotes to celebrate the couple, encourage them, and inspire them for the beautiful journey ahead.
1. A perfect marriage is the union between two imperfect people that have chosen not to give up on each other.
2. The best person to marry is not the one you can live with, but that person you cannot live without.
3. Marriage makes one person gets you annoyed for the rest of your life.
4. The moment someone we love walks into our lives. It's so amazing how we quickly forget the days we spent without them.
5. Loving someone may be nothing, being loved by someone is something, but being loved by someone you love is definitely everything.
6. Just like marriage is God's gift to us, His children. Our gift to Him is the quality of our marriage.
7. If you would live a thousand years on earth, I'll love to live a thousand minus one year. Because I don't want to live a day without you.
8. The only thing better than having each other as partners is our children having us as parents.
9. It takes the best effort for marriage to thrive, and not the leftover attention.
10. The marital vow is not what sustains the marriage, but faith, love, commitment, understanding, respect, and friendship do.
11. Your marriage might not be good, but it can always be better.
12. Marriage is not 50-50, but 100-100. It is about giving everything you have, and not dividing anything into half.
13. The best marriage is the one where the couples strive to invest and build the self-esteem of each other.
14. A perfect marriage is not the coming together of a perfect couple; it is the coming together of two imperfect people who have chosen to enjoy each other's differences.
15. To have a perfect marriage, you must be able to keep falling in love many times with the same person.
16. The union between two forgivers is what makes a happy marriage.
17. Your marriage is peculiar to you. Don't compare your marriage with other people's. Put the effort in putting your marriage into the shape you want.
18. To have a fulfilling marriage, never stop dating your wife, and don't stop courting your husband.
19. Love is not all about looking at each other, it is in both parties looking outward in the same direction
20. Real couples are too busy to look for another partner, they remain faithful to their partners and busy loving each other.
Also Read: Thoughtful Classic Quotes on Love
Happily Ever After Wishes
Of course, 'happily ever after' is not by mere wishes; it is a product of love and commitment. Just as we are happy getting married, we also wish to remain happy being married. This, however, might be a little bit challenging, but it's of course, definitely attainable.
Hence, encouraging the couple and sharing some inspirational wedding quotes for bride and groom, and happily ever after wishes for their marriage will go a long way in showing them your love and support for the marriage.
Read on to see some sweet happy married life wishes you can share with the couple to show your love and support.
21. Just as you are today, may you be as happy forever.
22. This wedding ceremony is just the start of an awesome life together, make sure you enjoy every step along the way.
23. Your marriage was a match made in heaven, we wish you the most memorable and exhilarating moment of your life now and forever.
24. The happy moment you shared now, will become a beautiful memory tomorrow, may you always experience happiness, and have a lifetime of sweet memories together.
25. We are very happy for you on this day, we wish you a lifetime of happiness together.
26. You have been a good friend, and I'm sure you will be a wonderful spouse to your partner. I wish you a lifetime of happiness together.
27. Dear friend, I couldn't be more excited for you. If you think you had a good life before, trust me, your life will be much more excellent now. Happy married life.
28. I wish that your marriage brings you unimaginable joy, inexplicable peace, and much more blessings. Happy married life.
29. I'm sure you two are from the story that says "happily ever after" because I've never seen a couple as perfect and beautiful as you are.
30. Just as you have celebrated today, may your days with each other be full of celebrations, laughter, and testimonies of wonderful things.
31. I wish you a fantastic married life. Trust me, you both deserve it.
32. As you both build your new life together, we wish you an amazing journey. Well done, wonderful couple.
33. On this special day, I sincerely wish you a long and happy marriage together. Enjoy!
34. May the sweet love that brought you together never go sour. I wish you a joy-filled year ahead.
.
35. A heartfelt congratulations from us to you, we wish you lasting love and a lifetime of happiness.
36. May your wedding be full of a joyful and happy life together, we wish you lots of love and excitement.
37. As you walk down the aisle on your wedding day, saying the marital vows, to start a new life together, we are sure you a starting a wonderful marriage that will make you live happily ever after.
38. I feel very happy for you, seeing you getting married to your best friend. You are so lucky to be spending the rest of your life together because I'm sure you will live happily ever after.
39. As the two of you have fallen in love, and promised to forever love each other, the only thing is to wish you a "happily ever after" married life.
40. We couldn't be happier for you. May you continue to love each other unconditionally, and remain happy forever.
Also Read: Sweet Messages to Congratulate Newly Married
Words of Wisdom for a Happy Marriage
Just as life is not a bed of roses, so also is marriage. It is full of ups and downs, and it takes resilience and determination to sustain the love that began it.
To enjoy a happy marriage, a deliberate effort must be made by the couple to apply wisdom to make it work. This is why you need words of wisdom for a happy marriage, including wedding quotes for bride and groom to inspire you not just to stay married, but happily married.
Are you looking for some wise sayings on marriage and relationship, to help you have a smooth ride and a happy marriage, this post on words of wisdom for a happy marriage is rightly compiled to help you.
Let's check them out;
41. A couple can disagree on many things, but they must come to an agreement; not to ever give up on each other.
42. Marriage is not about how old you are, it's about finding the right person you can grow old with.
43. Marriage might not be an easy adventure, it takes the efforts of the couple to work to stay together.
44. A couple who truly loves each other stand by each other on good days, and stand closer to each other on bad days.
45. Marriage is an action word and not just a noun. It is something you do, and not what you just acquire. It is an act of loving your partner every day.
46. A happy marriage is not only built on love but also friendship.
47. Marriage is an act of practicing how to become a passionate friend.
48. A great marriage doesn't just happen, it is being created.
49. Marrying the one we love makes a happy marriage, loving whom we marry makes it great.
50. If you want the most lovely, friendly, and adorable relationship and communion, just get a good marriage.
51. Giving just a little extra to each other every time, as often as possible, is what makes an extraordinary marriage.
52. Wedding could be over in less than an hour, yet, to be really married takes the whole lifetime.
53. Marriage is a special kind of bond which unifies us and makes us one.
54. Marriage relationship makes you act as one, decide together, and face life challenges together.
55. A great marriage is the union between two people who are disciplined and committed to a certain lifestyle and values.
57. The basis of marriage involves having respect for the other person, which of course, comes back to us.
58. There are no boundaries or barriers for two people destined to be together. Once your heart is connected, nothing else matters.
59. Learn to let go, do not hold on to small resentments.
60. Marriages is a covenant, where a man and a woman decided to enter into an unconditional commitment for life.
Also Read: Experts' Advice On How To Fix Relationship Issues
A Good Marriage Quotes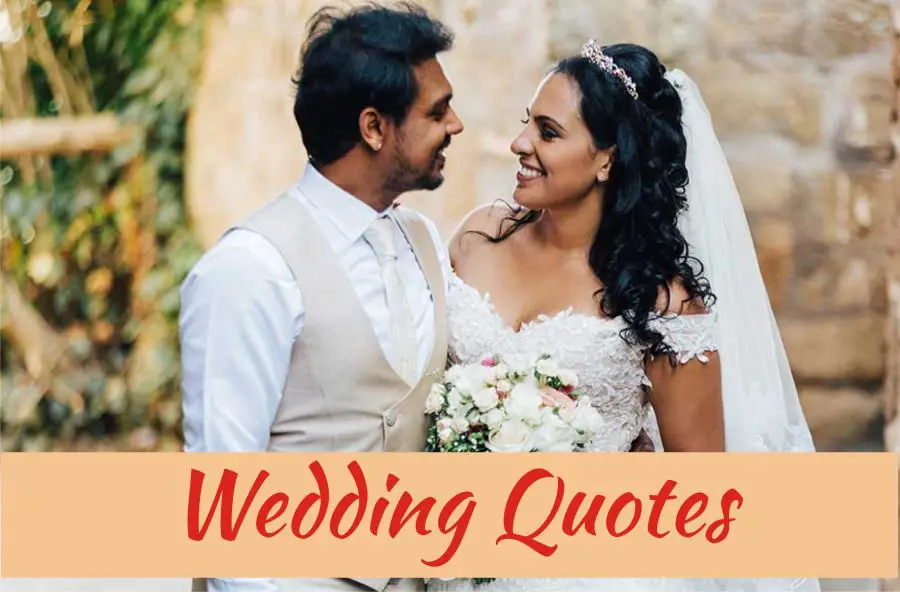 Having a good marriage we can boast of, is what we all desire, as a good marriage relationship brings peace and utmost satisfaction to whoever finds it.
However, a good marriage doesn't just happen, it is being built. Hence, this list of a good marriage quote is compiled to give you an insight into what building a good marriage entails and the beauty thereof.
You can share this list of good marriage quotes for bride and groom with your partner or a couple you love, to inspire and encourage them.
61. A man who finds a true friend is favored, but a man who finds a true friend in his wife is highly favored.
62. To have a good marriage, your woman must come before money, her virtues before beauty, and her mind before the body. Then will you have a true friend, companion, and wife.
63. Sensual pleasures come and fade away, but a happy marriage gives a lasting peace.
64. The value of joy is experienced when you have someone to share it with.
65. Being married is awesome, I'm so happy I've got one amazing person I can annoy for the rest of my life.
66. Finding the right person is the secret of a happy marriage. You know they are the right person if you love being with them every time.
67. A good marriage doesn't only thrive on how compatible you are, but also how you deal with your incompatibility.
68. Just like fingerprints, each marriage is different and beautiful in its own way.
69. Being in a good marriage for a long time is like a nice cup of coffee every morning, though we have it every day, we still don't get tired of it.
70. A good marriage is the union between two people who are good forgivers
71. We make a perfect marriage not by finding the perfect person, but by choosing to see the perfection in the imperfect person
72. Staying in a marriage is a choice people make, and not because the doors are shut.
73. To stay happy in marriage, you must understand that you can't change each other, and learn to celebrate each other's differences.
74. A lasting marriage is built by two people who believe in the solemn promise they made, and stay by it.
75. In marriages, you begin by coming together, you progress by keeping together and succeed by working together.
76. A great marriage is something that is created, it doesn't just happen.
77. To stay happy in marriage, you must be grateful for what you have and stay in love with your partner.
78. In marriage, the bravest apologizes first, the strongest forgives first, and the one who is first to forget is the happiest.
79. A happy marriage is always evolving and more beautiful every day, just like observing the color of leaves in the fall.
80. You think you got married to one person, but truly they are three- the person whom you think they are, the person whom they really are, and the person they will become simply because they are married to you.
Marriage Commitment Quotes
A happy marriage requires commitment and a whole lot of sacrifice from both parties. Being committed to your partner after marriage could be challenging, but it's worthwhile.
As you share any marriage quotes for bride and groom, marriage commitment quotes must be included to remind a couple of the most powerful ways to sustain their relationship.
Let's take a look at some marriage commitment quotes listed below for inspiration;
81. If you compromise your belief, just to gain profit, you lack integrity. But when you compromise your belief to gain a better understanding of your spouse – that's wisdom.
82. Selflessness and preparation to sacrifice are what defines true love.
83. Having a heart that is committed to just one person, so firm and devoted, which never neglects the object of its desire not minding the state of health, physical appearance, reputation, finances, or challenges, is rare to find, and that is what love is all about.
84. Happiness in a marriage can be measured by the number of scars seen on each partner's tongue, earned as they bite back angry words over the years.
85. No matter how hard being together is, it can never be as worse as being apart.
86. Love is being committed to an imperfect person unconditionally, it is not just a strong feeling, but a decision and a pledge.
87. Love is not about finding the perfect one to marry, it's about seeing the real person and having the ability to accept all their shades of light and darkness.
88. Love is not an emotion at the maximum level, but commitment at the maximum level.
89. A long-lasting relationship is borne by two people who decided to keep the relationship, and so fight for it and work for it.
90. A story of true love doesn't have an ending.
91. To maintain peace and love in your marriage, admit it when you are wrong, shut up when you are right.
92. You cannot go back to the way it all started, but you can begin a new future in your marriage, the moment you make a choice to start investing in it.
93. We become free to be the best we can be when we honor and celebrate each other in marriage.
94. A successful marriage is not achieved just by finding the right partner, but by being the right partner.
95. One of the most beautiful things in a marriage is to be loved, just the way you are, the value is immeasurable and priceless.
96. To stay happy in marriage, you must make a choice every moment, to love each other, forgive each other, grow with each other, and grow old together.
97. One of the sweetest things in life is being with someone who knows all of your errors, and still thinks you are absolutely awesome.
98. Love is not static, it has to be made and remade afresh every day.
99. One beautiful thing about marriage is that when you fall out of love with each other, you are still kept together till you fall in again.
100. Being married is interesting, it's so amazing to find one special person you want to annoy for the rest of your life.
Strong Marriage quotes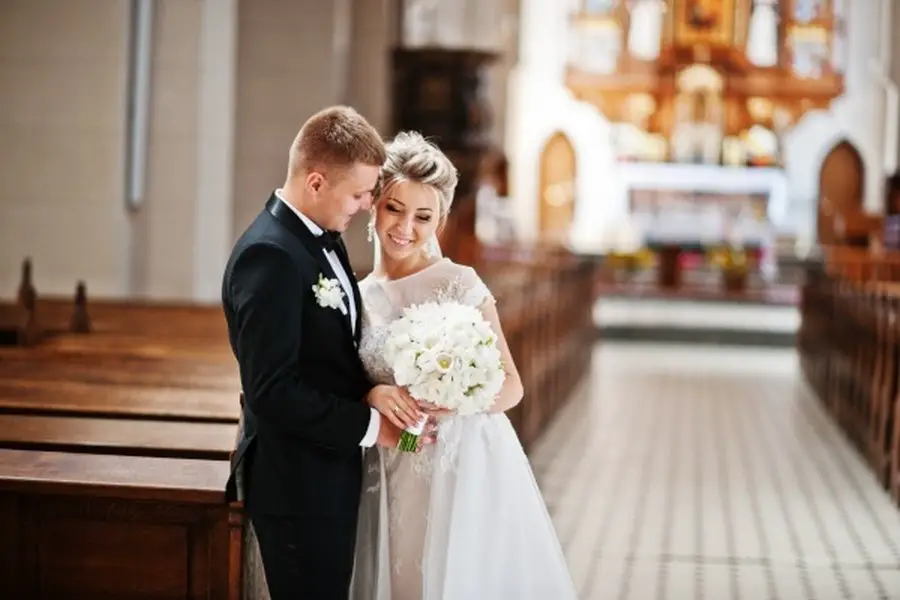 As Rome was not built in a day, building a strong and lasting marriage takes time and conscious effort of the partners.
Are you dreaming of a strong marriage between you and your partner, or for a couple you love? This list of strong marriage quotes will inspire you and give you insights into how it is achieved and its experience.
Let's take a look at some of these strong marriage quotes, these surely are part of the most suitable marriage quotes for bride and groom.
101. Happiness in marriage is not all about getting something we don't have, but about recognizing and appreciating what we have.
102. The most precious gift you can offer your partner is your attention, when you pay attention to and embrace someone you love, they bloom like flowers.
103. Enjoy every single moment with your partner, the good, the bad, the ugly, and thank God all through the moment.
104. Love is when you seek the best of the other person.
105. Don't ever stop holding each other's hands. With you by each other's side, you can make it through anything that comes your way.
106. One of the best gifts you can give yourself is a good marriage, it should be opened up and enjoyed.
107. To stay happy in your marriage you don't need to attend every argument you get invited to.
108. In your relationship, you won't experience sunshine all through, but you both can share an umbrella and survive the storm together.
109. You're unhappy in your marriage, probably not because you lack love, but because you lack friendship.
110. To make a beautiful marriage, make your wife glad to see you come home, and sorry to see you leave.
111. True love blossoms when you care more about your partner than you care for yourself.
112. Your attitude to your partner is one little thing that makes a big difference in your relationship.
113. if you desire an extraordinary marriage, you will have to make the choice.
114. In marriage, you've got gaps, and your partner's got gaps too, but the beautiful thing is to fill each other's gaps.
115. Communication is the ultimate bond of all companionship, be it in friendship or marriage.
116. The last, best chance we have to grow up and be better is marriage.
117. To make your marriage work, perform the first duty of love, which is to listen.
118. Real love says, "I love you, not because you are the most beautiful in the world, but because you are the only one who can make my world the most beautiful".
119. Your marriage will be better if you and your partner clearly understood that you are on the same side.
120. In marriage, you must vow to love each other, even if challenges tear you apart, you will always find your way back to each other.
Also Read: Timeless Advice For Couples
Inspirational Quotes about Marriage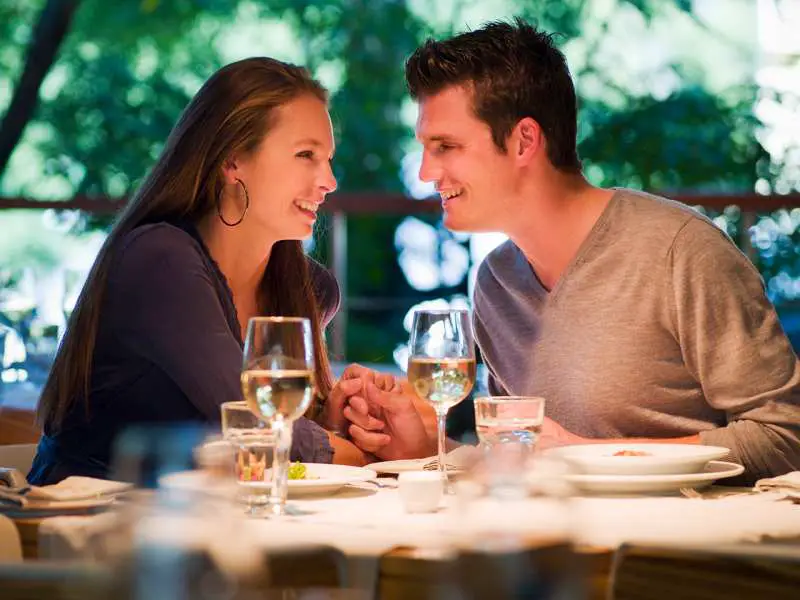 Marriage is exciting and full of inspiration. The thought of holding hands together and walking down the aisle with someone you love, committing your lives to each other, and facing the future together, are all adventurous.
However, as we go on the journey, we need a dose of inspiration for each step to enjoy every moment of the journey, whether the good, beautiful, or the ugly. This is why some inspirational marriage quotes for bride and groom, and inspirational quotes about marriage will be helpful.
Let's take a look at some of these inspirational quotes about marriage that we can also share with our partner or a couple we love.
121. In marriage, do not lose your desire for each other, it is the powerful stimulant to make you creative, love your partner, and live longer.
122. The master key that opens the gates of happiness in marriage is love.
123. Marriage, just like every other relationship is built on respect for each other. If otherwise, those things that appear to be good won't last long.
124. To build a strong marriage, loving your partner even when they seem unlovable and believing in them even when they seem not to believe in themselves is required.
125. Always strive to create a marriage that feels like the safest place to be on earth.
126. Love knows no barrier, it jumps every hurdle, leaps every fence, penetrates every fence, just to get to its destination, full of hope and excitement.
127. No relationship or communion is more lovely, sweet, and friendly than that of a great marriage.
128. We are all weird, when you find someone whose weirdness is compatible with yours, you team up and call it love.
129. Marriage takes place, not in the church or the ballroom, real marriage takes place in the heart, it is the choice the couples make, not just on their wedding days, but every day of their lives.
130. When two people are in love, they do not look with their eyes, but with their minds.
131. You don't love your spouse for their looks, their clothes, or the fancy things they have, you love them because they sing that song which only you hear.
132. Love your partner when they least deserve it because that is when they really need it.
133. Marriage demands sacrifice, compromise, and vulnerability. This is not easy to give, but it is worthwhile when given.
134. Being angry with your spouse shouldn't separate you, it should make you sit back and spend quality time with each other.
135. In marriage, you might not have to think alike, but you must think together.
136. In marriage, your vow equals never hurting your partner, never making your partner cry, and never giving up on the relationship, no matter what happens, and always giving your best to make sure it works.
137. Love patiently waits, waiting patiently doesn't necessarily mean waiting for your partner when she shops, it is the type that waits till the end of time.
138. One true secret to a happy marriage is prioritizing your relationship with your spouse, even when you have kids.
139. Build a solid foundation for your marriage, so that it can stand when any storm comes along.
140. One of the secret ingredients to a lasting marriage is spending quality time with your partner.
I'm sure this list of inspirational wedding quotes for bride and groom is all enough to get you inspired in drafting your wedding vow, a wedding speech, or just a lovely message on the wedding card for the couple, to have an amazing and joy-filled wedding moment.
Did you find this content helpful? Let me know in the comment section, and also feel free to share with your loved ones.