Here, you'll find the best way to say congratulations to a newly married couple.
Weddings are undoubtedly sentimental occasions of happiness, where the family and friends of the bride and groom are in celebratory moods and eager to express their love for the couple.
Sharing that blissful moment with loved ones is usually accompanied by the need to express one's self either through perfect couple quotes or funny wishes for newly married couples , funny speeches as a way to say congratulations.
Sometimes the feeling of excitement is so overwhelming that you forget how to say congratulations to a newly married couple; so much that finding the right words to say during a toast, to write on a gift card, or to even send as a text message seems like such an impossible task.
These feelings are very normal and expected. You're an emotional being, "a loss of the right words" is a generally recognized human emotion.
Not to worry, this article will give you the start you need to deliver the perfect congratulations to a newly married couple without stress. You can use the following messages, quotes, and wishes to come up with a beautiful speech that will leave everyone grinning or in tears of joy.
Take as many as you want, and make them blend in harmony.
Funny Pre Wedding Quotes
Just before you send in your " congratulations to a newly married couple " message, consider sending a pre-wedding quote too.
Wedding officially start on the eve of the chosen date. There's little sleep for the couple, their loved ones, and the planners of course.
This eve is when the congratulations to a newly married couple begin, and it can easily kick off with some funny pre-wedding quotes to ease any tension that might exist for whatever reason.
1. Marriage is a bond between two people: one always remembers the anniversary, and the other always forgets the anniversary.
2. With marriage, there's no guarantee. If you want a guarantee, get a car or a mobile phone.
3. Marriage is made in heaven. And so is lightning and thunder.
4. Keep your eyes open before marriage, and closed after marriage. There's nothing interesting to see anymore.
5. Marriage means having the one person you can annoy forever. If you haven't prepared for that. Now's the time to make a list of all the annoying things you'll do.
6. Always hold your wife's hand. If you let her go, she'll go shopping with all your savings.
7. Congratulations friend. You just agreed to always be wrong about everything, no matter how right you are. Good luck!
Related Post: Congratulations for Your Marriage
Love Messages for Married Couples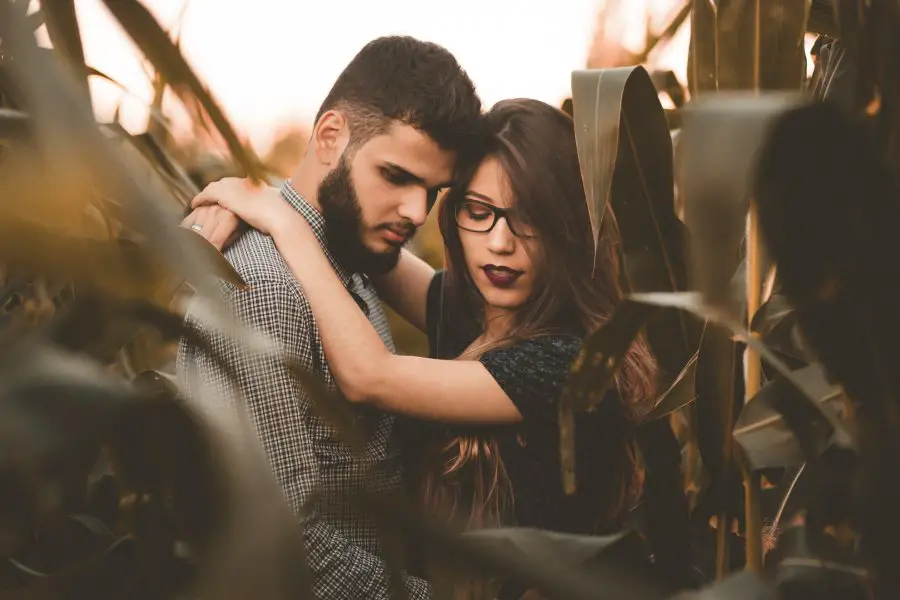 Love is a powerful word and an even stronger feeling. It has a different meaning to everyone, and it's an important aspect of the lives of every married couple.
If you're a strong believer in love and the many obstacles it can conquer, then compiling a bunch of love messages for married couples and using it as a gift is one very thoughtful way of saying congratulations to a newly married couple.
Here are a few you might want to add to your list.
8. You inspire me, fascinate me, and drive me overboard. Being in your arms is my biggest joy. I love you infinitely.
9. I don't believe in fairy tales, but you'll always be my only and perfect ending when it comes to love.
9. You're the best partner in the world. For all the love and happiness you bring me, I'll always be happy standing by your side.
10. Because of you, I always feel capable. With you by my side, I can do the unthinkable. I love you so much.
11. I love you for everything you are, everything you give me, and everything we are together.
12. By your side, I thrive. Together, we can move mountains. I'm deeply in love with you.
13. You make me smile. You make me laugh. Whenever you're around, I feel on top of the world. Thank you for choosing me.
14. every day I wake up to you, I count myself very lucky. There's no place else I'd rather be, my love.
15. You are my everything, my comfort, my cheerleader. I'm so grateful you're my partner. I love you.
16. You're my life, my breath, my top priority, the main object of my thought, my everything. Now, and forever.
17. You turned my life around with your presence. Thank you for making our wedding the happiest day of my life.
18. Without you, happiness will be a distant emotion and memory for me. I'm glad you found me and I'm glad I said "Yes".
19. To you who brings me joy and peace, and with whom I spend my dreamy moments. I hope the flame of our love never dies.
20. I'm grateful that I get to build the rest of my life with you, and you with me. It doesn't get any better than this.
21. Thanks to you, I'm happy, strong, in love, self-aware, and fully transformed. I love you.
22. Words aren't strong enough to express my love for you. But it's all I got, and I hope it comes close.
23. Your presence and words of encouragement are all I need to begin a new day and take on every obstacle. I'm glad you're mine.
24. It's not easy to find a soul mate. Some people don't even believe they exist. I'm so lucky I have you. You're my soul mate.
25. Love of my heart. Nurturer of my soul. Comfort to my woes. I love you.
26. Falling in love was hard for me. Being with you forever is a reminder that I took a rewarding risk. I love you.
Related Post: Best Inspiring Wedding Messages
Funny Wishes for Newly Married Couple
Humour is an undeniable part of human lives. Once in a while, we seek funny stories, situations, or pictures to let off steam and feel more relaxed.
It's also a good way to lighten up the mood at any point in a conversation. If you're the best/close friend or a sibling, the most memorable way to offer your congratulations to a newly married couple is to drop some lines that'll cause laughter.
The following is enough to inspire your creative juices to come up with more funny wishes for a newly married couple.
27. Congratulations, my dear friends! I wish you a happy and healthy family and also a big house (by the way!) with generations of children running around.
28. Your special day has finally arrived! So make the most of it and have fun like kids! Tomorrow, real-life begins and it's not always so fun.
29. I could wish you a life full of happiness and eeem… I hope your life is full of passionate lovemaking and fun-filled parties!
30. In wealth and poverty, in health and menopause! You make a great couple and you will manage to handle it all. I trust you!
31. Congratulations! You have found love! No need to taunt us with that. Anyways, well done! We are still happy for you!
32. I wish you a good life with enormous happiness and pretty children or you may prefer pretty happiness and enormous children. It's up to you! Congratulations!
33. The key to a successful marriage is not the sharing of responsibilities, the perfect union, or even complicity. The most important thing is the television remote control! Cheers.
34. Husbands and wives are very irritating. But without them, there'll be no one to blame for trivial issues. Let the blame game begin!
Related Post: Heartwarming Congratulations and Wishes
Perfect Couple Wishes
Weddings are about the bride and groom. To say congratulations to a newly married couple, it is always a good idea to hint at the perfection of the couple for each other. These perfect couple wishes will help you do just that.
35. I wish that your love remains as strong as it is, on this day till the end of time.
36. May the strong magic of love begins in your lives and fill your hearts with passion, compassion, forgiveness, and trust.
37. What could be more beautiful than two hearts as one, guided by the greatest feeling in the universe? Nothing! Congratulations on your marriage.
38. May your marriage live as long as the sun does. Congratulations on this memorable day of tying the knot.
39. Take care of each other, for now, you are the closest person to the planet. Congratulations on your wedding day.
40. Warmest wishes on your special day! I wish you true happiness, reaching every corner of your heart. You both deserve it.
41. I wish you all the good things that unity brings to life. May your wedding be filled with delights and happy moments.
42. Today you are starting this new journey in your life. May it be fantastic, crazy, wonderful, amazing, and unforgettable.
43. Growing old together is not as easy as you might think. But I am convinced that your love will overcome everything. Congratulations on your marriage!
44. Now and forever, may your wonderful family never meet heartache and pain. Live a spectacular life together.
45. The way you look at each other is simply indescribable. I know that your love is absolutely special and it will help you overcome any difficulties. Wishing you a smooth ride.
46. Time flies and things change, but I wish your love for each other remains the same. Congratulations!
47. Happiness is when someone you love and adore is standing right next to you with a ring finger on. I wish you always smile as bright as you do now. Everything is going to be amazing as long as you're together. Congratulations!
48. The fact that you have each other is the most beautiful thing in the world. May your love grow stronger each day, may your friendship be endless. Congratulations newlyweds.
49. Trust is everything when it comes to relationships. I wish you never lose this in your marriage. Wishing you lots of love, be happy together.
50. On this special day, I wish nothing would go wrong with your wonderful couple. Good luck in your marriage!
51. Marriage is the blending of two hearts and two souls. On this special day of your wedding, I wish you both a very happy and blessed married life!
52. Pleasure and happiness are the goals of romantic relationships. I wish you an abundance of both. Congratulations on the wedding!
53. Best wishes to the best newlyweds! May your wedding day be happy and bright as well as your future life together.
54. Marriage is a very responsible choice and I wish, pray, and hope that it's the right one for you both.
55. This is a new page and it is just as white and clean as the wedding dress. As of now, you are co-authors of your love story, and I wish you both to create the most amazing story of all time!
56. A wife and a husband are two guards who protect their love and their home from grief. I wish you success and create the strongest family ever.
57. Today you made one of the most important decisions of your life. I wish this decision is the right one and I hope you will never change your mind.
58. There is nothing more beautiful than a good and strong family. I look at you and I know that's exactly what you'll create from this union.
59. If you have ever dreamed of happy family life, now is the right time to make your dreams come true.
Related Post: Sweet and Inspiring Quotes About Love
Sweet Message to A Couple
Now, for some reason or the other, you might have missed the wedding, arrived late, forgot to buy a gift, or done something similar or even unrelated. Sending a sweet message to a couple is a nice way to let them know you care about them.
This method of saying congratulations to a newly married couple would be more efficient in the early hours of the wedding day or the same time, on the day after. You don't want that meaningful heartfelt message getting lost in all the activities of the day.
60. Congratulations on starting a new life together. Stay happy always.
61. May your marriage be like the perfect ending of your favorite fairy tale. Live happily. Have beautiful children and remain blessed.
62. Congratulations to you wonderful couple. The love you share is deep and strong. I hope it inspires others to believe they can find theirs.
63. I hope you will always remember the love you felt today. Enjoy your life and grow old together!
64. On this wedding day, I wish you a lifetime of honeymoon. Congratulations!
65. Rainy marriage, Sunny marriage, Windy marriage, happy marriage! Even if the weather is not looking its best, we wish you all the best in the world!
66. Your love can be read in your eyes and your happiness in your smiles. Congratulations to both of you!
67. You have found the perfect fit, well done! May this allow you to take a very long and beautiful walk together! Congratulations!
68. I'm immensely happy to have witnessed your big "Yes, I do." I wish you all the best of love and happiness for this huge step in your relationship.
69. A new chapter of your life begins today. You have found love and for that, you are blessed. Well done and continue on this path!
70. A true love story never ends. I wish you a very beautiful day and a life filled with joy and happiness.
71. Both of you are unique and beautiful, just like the love you share! So I am very happy to celebrate this day with you. Cheers!
72. May your dreams come true. May your future be happy. May your love last forever. Congratulations!
73. Congratulations to both of you! I hope your wedding will be filled with unforgettable memories that will remain etched in your memories forever.
74. Congratulations on your wedding! From now on, you have a shoulder to support you. I wish you all the best in the world on this day and for the rest of your life.
75. May this day be the most beautiful of your life and may it mark the beginning of your wonderful common future.
76. Being a family means that you are a part of something great. No matter what, you will love and you will always be loved. Congratulations!
77. Roses are red, violets are blue, and you are the best couple ever! These are facts. I couldn't be happier for both of you. May your married life be full of love. Congratulations!
78. May your love blossom forever, may goodwill and friendship always remain in your marriage!
79. Wishing your love would last until your last breath! Congratulations on your wedding day!
80. Marriage is one of the most important events in our life. It means a completely new way of life, new habits, and new interests. I believe this change will be for the better for both of you. Congratulations!
81. Home is where the heart is. And now your home is where your loving hearts beat in unison. Congratulations on the wedding!
82. May your family be like an island of peace and quiet in this funny world. Congratulations on your marriage!
83. Dear newly wedded, have an amazing marriage, wonderful life together, and wonderful children! Congratulations on the wedding!
84. The only thing I wish you both is to keep the vow you make on this blessed day. Be real and authentic to yourself and your partner.
85. True love will overcome all trials, that's why I wish you true, true, and true love. Congratulations, dear newlyweds!
86. May your love be as sweet as your wedding cake, may your house be full of joy and laughter like today. Congratulations!
87. It doesn't matter if it's a first date or your tenth year of marriage, don't lose that sparkle between the two of you. Congratulations on your marriage.
88. Today is the day when your souls and your lives intertwine. May this connection be strong and long! Congratulations on the wedding.
89. Many people believe that marriage is the culmination of a romantic relationship, but in fact, it is only the beginning. Let it be bright and happy.
Related Post: Proven Relationship Advice for Just-Wedded
Getting Through Hard Times In Marriage Quotes
In your speech, toast, goodwill message, or gift card message, you might feel like reminding the couple that marriage, like every relationship, has its ups and downs. First, you want to say or write something celebratory, then you go ahead and drop some "getting through hard times in marriage quotes".
This is a wise way of offering congratulations to a newly married couple, while at the same time letting them know that you wish their marriage last very long in bliss.
Read on…
90. The young family is like a baby: they need love, attention, and care to become strong and beautiful. Congratulations on your marriage!
91. Give each other the best you can and love for no reason. Your love will quench the most destructive fire. Congratulations on your special day!
92. Love is not a perfect fairy tale without problems and no fighting now and then. Love is hard work, but I know you can handle it. Always remember to take a step back and just breathe. Wishing you the best of all, remember to be happy.
93. Make your home and family the safest place for each other. Whatever it takes. That's the one way to guarantee you'll always come home to the loving arms of your partner.
94. Loving someone is hard work. You should always make sure that this person is healthy, happy, and satisfied because that is the most important thing in the world to you. Never, Ever, get tired of this. I wish you all the best on your wedding day.
95. Always remember the love you felt on this day. Because this is just the beginning. Over the years, your love will grow stronger and more indestructible.
96. I wish you endless eternities of patience and mutual understanding, for you will definitely need it. Congratulations on your marriage!
97. Never forget why you said "YES" on this day. That reason will always be the saving grace when things seem to be falling apart. Have a blissful marriage.
98. I wish you to spend your life like it's just a never-ending honeymoon. Love each other unconditionally, be together no matter what, and ignore what everyone else says. This is how you make your marriage last forever.
99. Marriage is not just about getting together with someone you love. It is also accepting one's convictions, habits, and preferences. I wish you are always patient with each other!
100. The hardest part of marriage is staying together when times get tough. You have enough love for each other to keep your relationship going even if things aren't going well. Stay strong. Congratulations!
101. Never neglect love and it will save you when the tokens are down. I wish you amazing family life.
102. Here is the recipe for happiness in marriage: 50% love, 30% trust, 20% conversations, and a dash of unexpected pleasure. Good luck!
103. Marriage is the height of a romantic relationship, but there is still a lot of room for improvement. I wish you both to shape your understanding and to strengthen the bonds between your souls. Congratulations on the wedding!
104. A successful marriage needs understanding, forgetting mistakes, and falling in love several times, always with the same person!
105. Remember that the real purpose of family life is to make each other happy every day and to live in harmony. I wish you everything. Congratulations on your marriage.
106. On this beautiful day, I wish you to always listen to yourself, no matter what. Be patient and understanding, because that's the only way to stay together. I believe in you and your love. Congratulations on your marriage.
107. Always walk together hand in hand, always cherish your love. I wish you a happy married life!
108. Patience, honesty, care, and trust are the recipe for family happiness. Congratulations on your wedding and good luck.
109. The miracle of love is not something you will have for a lifetime. It is a feeling that you have to develop. I wish you learn how to make your love stronger each year that you spend together. Congratulations on your wedding, guys!
110. Remember that making each other happy is your life mission. Always focus on accomplishing that mission. Congratulations on your marriage.
111. Just because you got married doesn't mean you have to stop having fun. Sometimes that's all you need to ease tension.
112. Communicate. Communicate. Communicate. It doesn't get any better than that guys. Cheers.
113. At this point in your relationship, always remember that even the slightest effort counts. Don't make the mistake of overlooking anything. Have a blissful marriage.
114. Congratulations. You just committed a lifetime of making discoveries and accepting them without question. Keep an open mind and a kind heart. It's the best gift you can have for each other.
Best Wishes for First Wedding Night
You know how important the wedding night is, to the new couple and their loved ones. You can offer some best wishes for the first wedding night as congratulations to a newly married couple. Here are simple perfect couple wishes they would love.
115. This night is an opportunity to rest after the beautiful emotions of your wedding. It is also for you to get lost in pleasant romanticism. May the time you two share be magical and enchant your memories.
116. No wedding is truly complete without its night. Take advantage of this romantic moment and make it unforgettable.
117. First night for the newlyweds! I wish your wholeness remains and never ends! Enjoy every moment.
118. I wish you a night filled with love and sweet moments. May the memories you create for yourself be cherished in your hearts forever!
119. A well-deserved passionate getaway for the most loving couple I know! Enjoy your wedding night!
120. Your wedding night will be intense and eventful, with temperatures rising and feelings molding. Enjoy every second of it. Congratulations.
121. The night is yours without the loud voices of friends and family. Let the pressure and tension go. Focus only on passion and sensuality. Make it a night to always remember.
122. Wishing you a night full of passion, and carnal renewal. Take your time to please each other until you've exhausted all definitions of pleasure.
123. I hope you haven't had too much fun? The real and most intimate fun happens tonight. Enjoy it.
A wedding ceremony is a memorable one for the couple and all attendees. It's never too much to try and spice things up with your speech, toasts, and loving comments. Saying congratulations to a newly married couple can come in different forms. Advice, best wishes for the first wedding night, funny quotes, and lots more. I hope you get all the inspiration you need, and more, from this piece.