On one occasion or the other, you might have said 'congratulations' to someone on the occasion of achievement or attainment of status. Most likely, you too would have been congratulated one time or the other.
Guess what? There are some of the congratulation messages sent to you that stick to your memory. That is what these heartfelt congratulations and best wishes are meant to achieve. To make your congratulatory messages memorable and heart-touching.
Sending congratulatory messages or cards with written warm and heartfelt wishes can be an excellent way to felicitate with someone for something enormous. Your best wishes and congratulatory words can melt their heart if you use them appropriately.
That is why it is important to learn how to write a sincere congratulations letter as a recognition of loved ones' achievements, attainment, and triumphs. There are many ways to felicitate with someone that graduated from school, got a scholarship or job.
Congratulatory words can be used as a means of rejoicing with people who have done well in their career or are given a promotion at work, a new married couple, or a new parent. Whatever the occasion, you'll find the right congratulations and best wishes, prayers, and quotes for that person.
Marriage Wishes SMS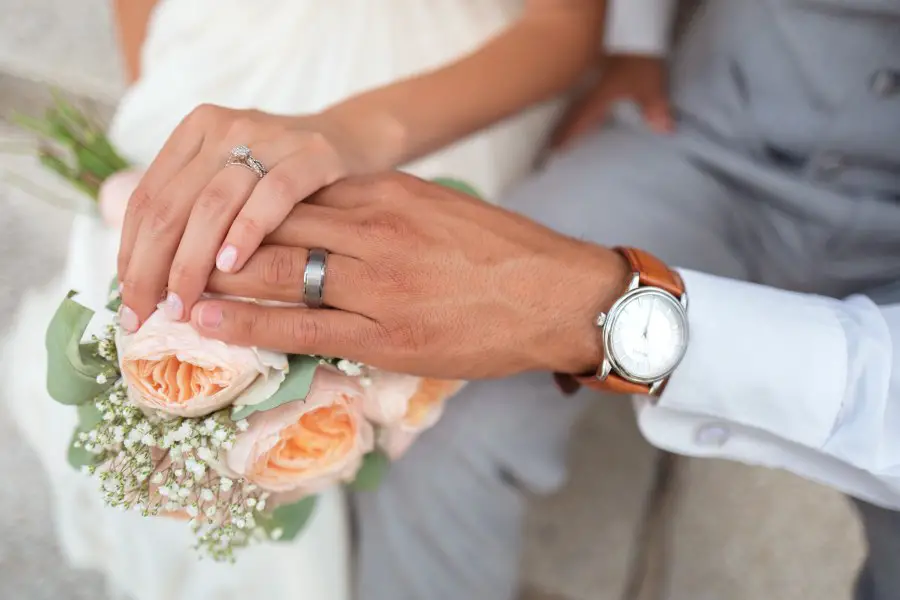 Sending congratulatory messages to important people in our lives for the happiness and satisfaction of fulfillment, life events, a significant milestone, and assurance into their wonderful moment with a text, card, or email.
Ever pondered on how to wish a newly married couple a wonderful SMS or quotes? Along with a great gift wrapped for the couple, a few personalized and adoring words will be more fascinating.
If you are lacking words to express your greetings, here's a good compiled marriage wishes SMS and quotes for newly wedded couples.
21. Let the strength in your eyes stay forever and may this auspicious rosy bonding be blessed by the Almighty. Congratulations.
22. Marriage is a promising bond that also mounts to a journey towards the end of time. Here's wishing you both a beautiful and wonderful ride ahead. Enjoy Married life.
23. I wish you both a life filled with cheerfulness and bliss. May all the happiness that life throws at you be enjoyable. Wish you all the fortune for the beautiful days that are yet to come. Happy married life.
24. My heartfelt wishes on your wedding day. May the bond that you share last for a lifetime and may it grow firmer and deeper day by day. Have a great married life.
25. I wish that all the days ahead be as happy as this day with many more reasons to celebrate a lifetime of happiness and love. Enjoy the 'betterment of two'.
26. The spark in your eyes tells a lot more about your love than you know. You've got all my best wishes for this glorious event. Congratulations.
27. I'm so happy that you finally found the partner of your dream. May your marriage be everlasting and ever exiting! Congratulations to you both.
28. I pray that the company of each of you gives you unlimited amounts of joy and happiness for a lifetime. You're a lovely couple. Happy wedding day!
29. Marriage is not just about romantic love, but it's based on a solid friendship which you two have with each other. Congratulations. Enjoy your home.
30. From today, you're not just two different people in love but a family with an assortment of love, enthusiasm, and affection. Congratulations.
31. I know the strength of your love even from afar, I can feel it. It's a pleasure to see you both get married. Congratulations.
32. Let the flowers of love bloom in your heart for today and forever. You deserve a life full of happiness and merriments. Happy married life.
33. This text isn't enough to show my deep congratulations and happiness toward you guys on your wedding day. Just understand that I'm sending you nothing but the extremely desired wishes to my favorite couple. Congrats on your marriage.
34. Marriage is not only the union of two individual persons but also it signifies the union of souls. Congratulations. I wish you the best.
35. Words can't express the depth of happiness I've been experiencing since hearing the news of your wedding. I am sending my sincere wishes to you from afar for a fabulous and beautiful life together.
36. I wish you enjoy all of the joys of love and companionship in life. May your life after the wedding be filled with happiness and contentment and fulfillment. Congratulations.
37. All you wanted in life was true love and today you have made it all yours, forever. Congratulations! You look adorable in your wedding dress!
38. May the love that joins you together only become stronger in the coming years of your lives. May you have a prosperous life ahead!
39. Wishing the wife and the husband a delightful journey towards a shared dream and a compatible future. Congratulations to both of you.
40. It's a new life and a new journey that you both have vowed to continue together. May God be your utmost guardian.
Related Post: Messages To Congratulate Newly Married Couple
Baby Shower Warm Wishes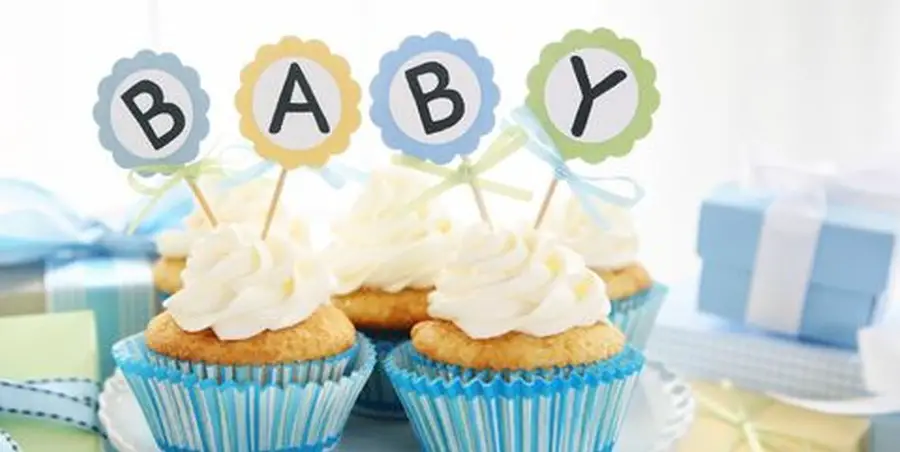 A baby shower is an adorable ceremony where the expectant mother is showered with congratulatory messages, best wishes, blessings, and gifts. It occurs mostly four to six weeks before the baby arrived and is an excellent occasion to show how glad you are to share such a wonderful moment with the expectant mother.
If you are a guest at a baby shower, then this is your chance to show the mother-to-be some love, wish her good luck, and share some parenting tips. As you leave the baby shower happy and content, leave a note blessing the expectant mom with any of these baby shower warm wishes.
We have included these in our collection for your use, so you can express your congratulations and best wishes.
41. A little piece of heaven floated from above. A handful of happiness, and a heart of love. Congratulations as we expect your cutie.
42. Here are smiles, laughter, patience, and joy. We hope you have a healthy baby or child.
43. I'm imagining a twinkle twinkle little star. I really can't wait to see how cute you are, our little one.
44. A new baby is like the birth of all possibility. May your baby bring hope, a dream of possibilities, and amazement. Congratulations.
45. I can't wait to see your baby and appreciate the beautiful gift that God and Heaven have given you.
46. Baby, be strong, brave, without fear. But also be kind, gentle, and forgiving! Be the best of the best.
47. We can't wait to see the cupcake, and we also want you to have a safe and healthy delivery.
48. Happy baby shower, dear! We hope that your delivery is safe and that you return home with a healthy baby.
49. It's like yesterday you were a baby in my hands; now you will become a mother soon. I am very happy and can't wait to meet the baby.
50. Shortly, your home will be restored with children running around. My best wishes to you both are to enjoy the joys of parenthood.
51. You look so cute with your belly. I wish you a comfortable, delightful, and healthy moment of delivery.
52. You are about to enter a great adventure. All the best and congratulations.
53. Your little bundle of joy will soon become the apple of your eye. May your newborn be beneficial and joyous. So happy for you.
54. Motherhood is messy and challenging, but still, it's one of the most beautiful things in the world, and I'm glad you're experiencing it soon.
55. Cheers to the newest addition to your family, your time together could have been better, but now your time will be the best time of your life. Congratulations, and looking forward to seeing the baby soon.
56. I'm so happy for you; soon, they will become parents. The baby is fortunate to grow up in such a loving and caring home.
57. You look like an angel with that pregnancy glow and the cute baby bump. What a lucky baby to have a guarding angel as Mother.
58. Beloved, so little, so adorable, parading on the feet of the Angels, straight from the colorful star in the sky, what a miracle you are.
59. May you grow up with loving hearts and caring people. Welcome to the world, little one, I have been waiting for you.
60. A little one has joined the two, how happy he must be. It was incredible when there were two of you, but even satisfactorily when you become three.
Housewarming Blessings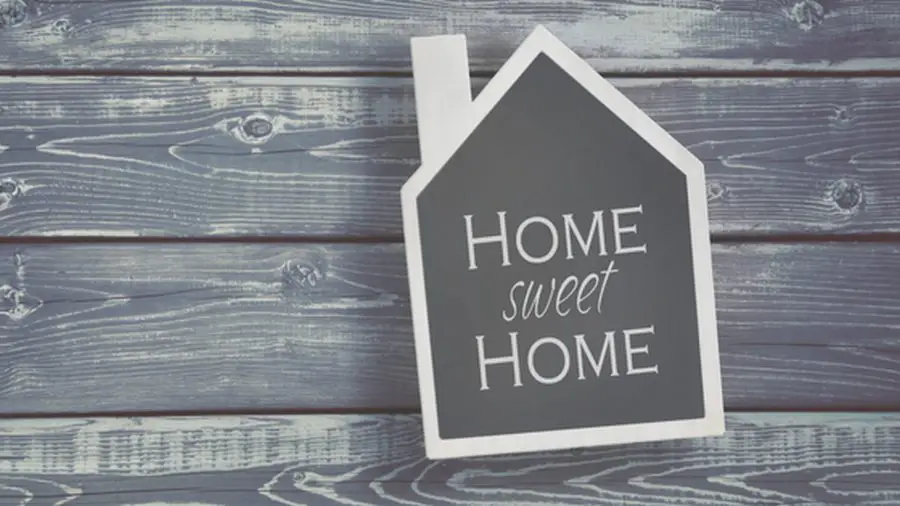 Housewarming is an event in which an individual or a family moves into a new house. To express your warm and genuine wishes, sending a congratulatory message will be great to start with.
Housewarming blessings message enables you to share a note of positivity, within the joyful occasion.
Getting into a brand new house is an important life experience for everyone.
Whichever way you chose to communicate your honorable wishes will be acknowledged; be it by card, text, or email. I'm confident you'll find the right congratulations and best wishes to the household or colleagues that are moving into a new home from the list below.
121. Here's wishing you lots of happiness and joy in your new home. Congratulations!
122. May happiness and love move in with you, and may the joyful memories in your new home last forever.
123. Here's wishing you a new home filled with joy and cheers, bringing you happiness year after year.
124. As you move into your new home, may heavenly guardian be your companion, and love and happiness never seize from your home. Congratulations!
125. Building a house is a blessing during a lifetime, may yours be among the best. Congratulations.
126. May you and your family enjoy years of happy times in your new home. I'm happy for you.
127. We're happy and excited for you that your search is finally over and that you have found everything that you wanted in a house.
128. Hope the move is just the start, of all that's closest to your heart. Wishing you an abundant blessing in your new home.
129. A new environment, new experiences, new responsibilities, new pleasures, and new life are yours now that you have a new house.
130. You made it! With so much joy to share in your success. My wishes are for you to have all the warmth and happiness your heart desires in your new home.
131. As you move into a new house, may your distress become less, and your blessing increases. And may happiness and the breakthrough comes through your door.
132. May the happiness you derive from the new house last forever. Congratulations.
134. Relax and enjoy your wonderful new home! May this be a beginning for many happy memories.
135. Congratulations on your new beautiful house! A new house indeed brings new special moments, security, and happiness. May the joyful moments never depart from your home. Congratulations.
136. Congratulations on moving into your new house. May you always experience all the sweet comforts and happiness as well with your entire family member.
137. Moving from being a tenant to a landlord is a blessing. May the new house be a breakthrough for more success. Congratulations.
138. Wishing all the best for your family as you live in your new house. Here are my warmest congratulations on your house warming.
139. We would like to extend our heartiest congratulations to you on having a new beautiful house. May it be a source of joy and may God make your new house a great place in bringing up a perfect family.
140. I'm so happy to see you prosper and that you can be able to buy and move into a new house. Congratulations on your new house and may you find more blessings as you lie in there.
I hope our list of congratulations and best wishes are helpful to communicate your joy and celebrate with your loved ones on their great occasions.