101 Inspirational Text Messages of Hope and Encouragement | Better Days are Coming Quotes, SMS
Sometimes or the other, we all need some messages of hope and encouragement to keep going because life is full of challenges.
There are the good times, and the bad times of life. People get discouraged when, they lose a loved one, lose a job, feel rejected, or when things do not go as planned; and may therefore need some motivation. To do that, we have prepared selected better days are coming quotes for you to send across to them.
Given the uncertainties and challenges that abound in life; we will always need someone to talk to, and a shoulder to lean on, during the stormy days of life. While some persons may choose to hide the pains and the discouragement they feel, others may cry, complain, or lament showing how demotivated they are.
It is therefore necessary, that we know how to encourage someone with words, so as not to end up hurting people with our words during their trying season. Words are powerful and can be used as a tool for healing and encouragement when used rightly.
To let your loved ones know that better days are ahead of them, here is a compilation of short better days are coming quotes and some of the nicest messages of hope and encouragement.
Inspiring Messages of Hope and Encouragement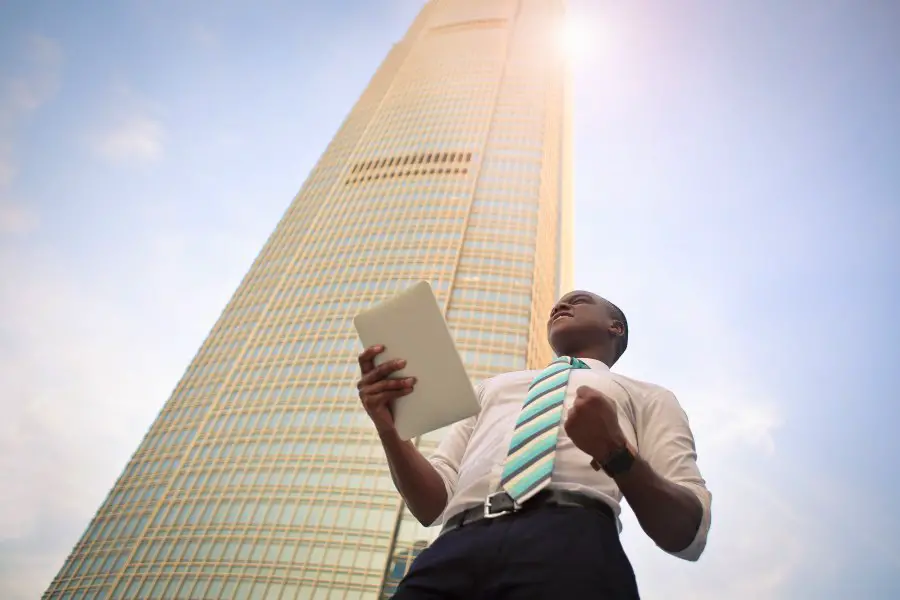 While there may be many ways on how to encourage someone with words, we can become so emotional that we are short of words to let them know that better days are coming ahead.
If you ever lack words to encourage and stir up hope in the heart of that friend or loved one; here are messages of hope and encouragement to inspire and encourage a family member, friend, loved one, or colleague, who is overwhelmed with life challenges and in a state of despair.
1. In the good times be thankful; in the not-so-good times be thankful also. A thankful heart overflows with Strength and can see opportunity in obscurity.
2. Challenges come in life, to test our strength, and to also prepare us for the great things, that lie ahead of us. Be encouraged. You'll soon rejoice.
3. That which is meant for you will find you at the right time. Do not lose heart. Be inspired.
4. Be of good cheer, because there is a story behind every great man, and you will tell your story someday.
5. You are strong, and you are loved by God, who will never give up on you. Be encouraged.
6. For surely there is an end, and your expectation shall not be cut off. Stay strong.
7. Being alive to see each new day, shows that, opportunities abound for us to achieve all our goals. No matter the obstacles that may be on our way, there is always a way out.
8. Keep the faith, the storm will not last forever. All will be well in due time.
9. God has promised not to leave you, nor forsake you. You may not see Him, but He is always with you.
10. The night gives way for the morning, so will your darkest night gives way for your glorious dawn. Do not lose heart.
11. Be grateful for your small wins, celebrate them, and be hopeful for greater things to come.
12. You are way stronger than you can ever imagine, and you will get through this storm, keep holding on.
13. You have caused men to ride over our heads; we went through fire and water, but you brought us out to rich fulfillment [Psalm 66:12]. You are coming out of this trying time, better and stronger.
14. Your dreams are valid, but you are responsible for making them come true. Stay positive and motivated.
Related Post: What To Do When Going Through Difficult Times
Messages of Support and Encouragement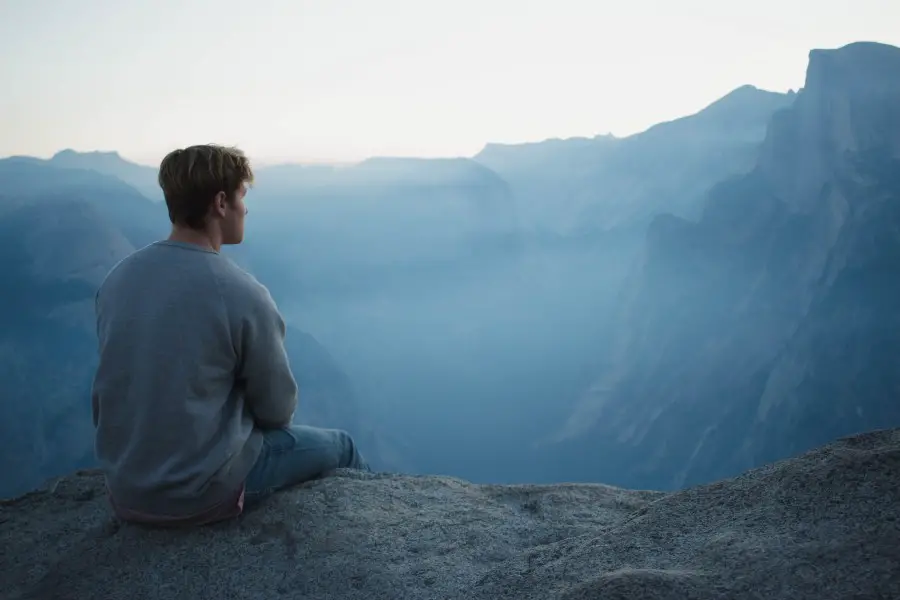 The weak receive strength, the wounded heart is comforted, and the broken spirit is lifted with messages of support and encouragement.
Here is a compilation of prayers and positive words of encouragement for someone who feels depressed and weak; to get them inspired, encouraged, and revitalized.
1. I pray for a release of grace, and strength, to get through these trying times. You are always in my prayers
2. I am your number one fan, and I will never stop believing in you. Arise and shine, buddy.
3. You are always on my mind, and I'm sending you good thoughts. Stay strong, friend.
4. Just to let you know, that I am proud of you. Go on and excel in all you do.
5. We may be far from each other, but my heartfelt prayers and thoughts are with you always. Be encouraged. Be strong. Be positive.
6. You are a wonder. You are destined for greatness. You have all it takes to win and I believe in you, friend.
7. The world is your stage, and I believe nations will applaud your excellence someday. Stay true to yourself.
8. The true test of our strength is in times of adversity. I pray your strength doesn't fail you, stay strong.
9. Be encouraged. This storm will clear your path because your path is a shining light; it shines brighter and brighter till the perfect day.
10. We can make good memories today, only if we can let go of the bad memories of yesterday. You are in charge of your happiness.
11. The plans, and purpose of God for your life stand, no matter the challenges life throws at you. Therefore, remain positive and optimistic about the future. Better days are here!
12. Your heart may not be able to conceive all the thoughts and plans God has for you. Smile, because he will establish his thoughts concerning you at the due season. Remember, He makes everything beautiful in His time.
13. You may think that life is too hard on you, but be encouraged, because God is preparing you for a glorious future.
14. If there is anyone, who will always have my support, it's you, because you are a true friend and an achiever. I believe in you and I will always do.
Related Post : Inspirational Wishes from the Bible
Inspirational Text Messages for Loved Ones
Inspirations abound everywhere. We get inspirations from songs, books, life experiences, poems, etc; but an inspirational text message of hope and encouragement from a friend or a loved one, especially during trying times is soul lifting.
1. This is my message of hope and encouragement to you: You have all that you need to succeed in life. You only have to look inwards and believe in yourself.
2. For truly, you can do all things through Christ, that strengthens you [phil. 4:13].Impossibility is nothing.
3. The biggest disappointment is not when people stop believing in you, but when you stop believing in yourself.
4. You do not need to be perfect to make an impact in this world; you only need to have a little faith in yourself.
5. Success is what you make of it; it begins with diligence and faithfulness in the little that has been committed in your hands.
6. Do not compare your success to that of another, by doing that, you will fail to realize your blessings.
7. Christ had just five loaves and two fishes, and fed thousands. You do not need to have everything to be a blessing, that which you have in your hands is enough.
8. With each new day, strive to be better, happier, and more courageous than you were yesterday.
9. Your beginning may be small, but God has promised a greater end. But you can only have a greater end if you are persistent.
10. Life is beautiful, life is a gift, and our lives become meaningful when it's centered on love and sacrifice.
11. Appreciate your uniqueness, strength, and weakness, for in appreciating oneself, comes true power and confidence.
12. Goals are attainable, dreams are achievable, but time waits for no one. Go on and achieve those dreams, while you still can.
13. You may not have control over everything in life, but who you become in life is entirely in your hands.
14. We will not live forever, therefore make each day count, make beautiful memories, be happy and protect your peace.
15. The world has no place for the fearful but applauds the bold and courageous. Do not let fear; deprive you of your dreams.
16. The most difficult aspect of every task is the beginning of it, but with consistency comes ease. Don't give up yet.
17. You are the perfect man for that purpose, you are the right person to fulfill that vision, and the entire creation earnestly waits for your manifestation.
18. Do not wish to be someone else, for in trying to be someone else, we forget our true worth.
19. Your comfort zone will not give you, those big dreams that you desire, to be successful, you will have to leave your comfort zone.
20. But we have this treasure in earthen vessels, that the Excellency of the power may be of God, and not of us [2 Cor. 4:7]. You have so much to offer the world, but you must learn to depend on God.
Related Post: Quotes About Staying Happy for Loved Ones
Never Give Up Inspirational Quotes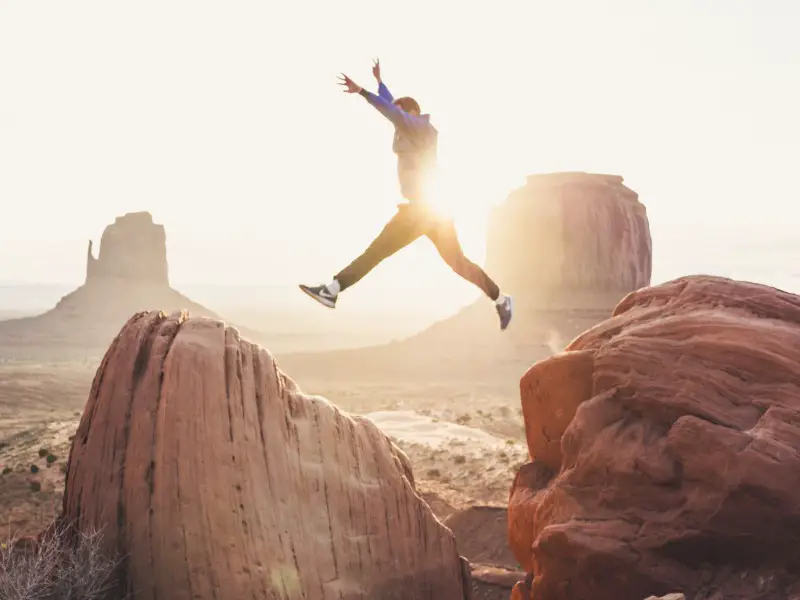 Here are a few ideas on how to encourage someone with words; especially to encourage that friend, colleague, or loved one, who is about giving up his dreams, goals, or life pursuit.
People tend to despair in the face of prolonged challenges with, finance, relationships, health, education, career, etc. Sadly, it is at the edge of breakthrough that we often throw in the towel. Get them to take few more steps with these Never give up inspirational quotes.
Inspire and strengthen that friend or loved one to remain steadfast, even in the face of trials. Let them know that better days are ahead.
1. God did not bring you this far to leave you stranded. He has promised to be with you till the end. This is not the end; it is just a bend.
2. Pains, challenges, and trials shape us and do not destroy us. Hold on and keep the faith.
3. Your winning in life begins with winning over the battles of the mind. With the right mindset, you will overcome this phase of life.
4. Do not lose heart. For though weeping may endure but for a night, joy will surely come in the morning.
5. Life is a battlefield, and giving up in the battles of life is never an option. It is only the gallant soldiers that will sing the songs of victory.
6. Do not allow the pains and challenges that you face presently, deprive you of the glory that awaits you.
7. You are coming out of these trials stronger, better, and wiser. Never give up.
8. Babies fall countless times before they perfect their steps. Take those baby steps. Fall and learn to stand again. Giving up is not an option.
9. I hope you know that even if you lack the faith to try again, remember that a lot of people have faith in you. Don't let them down. Give it one more shot. And if you'll need to give it one more shot again, do not hesitate, until you hit the target.
10. The journey of life may be full of obstacles, but remember to stay positive through it all.
11. Success is a product of hard work, determination, and persistence. Keep your eyes on the goal and never give up.
12. Your dreams are achievable, only if you persist and do not give up.
13. Don't stop making those little efforts and sacrifices, for it will soon yield great results.
14. Fix your gaze on your goals. Pay the price for success. Open your mind to great possibilities and never lose hope.
Related Post : Motivational Quotes and Words of Encouragement
Messages of Hope and Strength
Sending messages of hope and encouragement gives us a special place in the heart of the recipient. This is because, words are like seeds, which when planted in the heart, will spring forth good memories or bad ones.
With messages of hope and strength, plant seeds of hope, which strengthens loved ones to come out stronger from whatever challenges they are facing.
1. Gleams of hope dispel fear. I pray you keep hope alive, even in this challenging time.
2. Each new day comes with new strength and hope, if only you will let go of yesterday's failures.
3. Hope is being able to see the results that we seek, above the challenges before us. Stay strong, this too shall pass.
4. You are your greatest inspiration. The strength you seek abides in you. Awaken the lion in you and face your fear to victory.
5. Even when your strength fails you, God's strength is readily available. For in our weakness, is his strength made manifest.
6. For there is hope for a tree if it is cut down, that it will sprout again, and that its tender shoots will not cease. You will rise from the ashes, and you will rejoice again.
7. In the good times, our hearts are tried. In the bad times, our strength is put to a test. Each stage in life comes with a test, and our attitude towards every phase of life determines our scorecard.
8. God is the God of all comfort, who comforts us in all our tribulations, that we may be able to comfort those who are in any trouble, with the comfort with which we received from Him. Your present challenge is someone's motivation tomorrow. Stay strong.
9. God allows us to see both the good days and the bad days so that we will learn to appreciate every phase of life.
10. Our being strong during tough times does not mean that we are superhumans, but that we are super confident that nothing lasts forever. Be encouraged.
Related Post : Inspirational Words for Him / Her
Better Days are Coming Quotes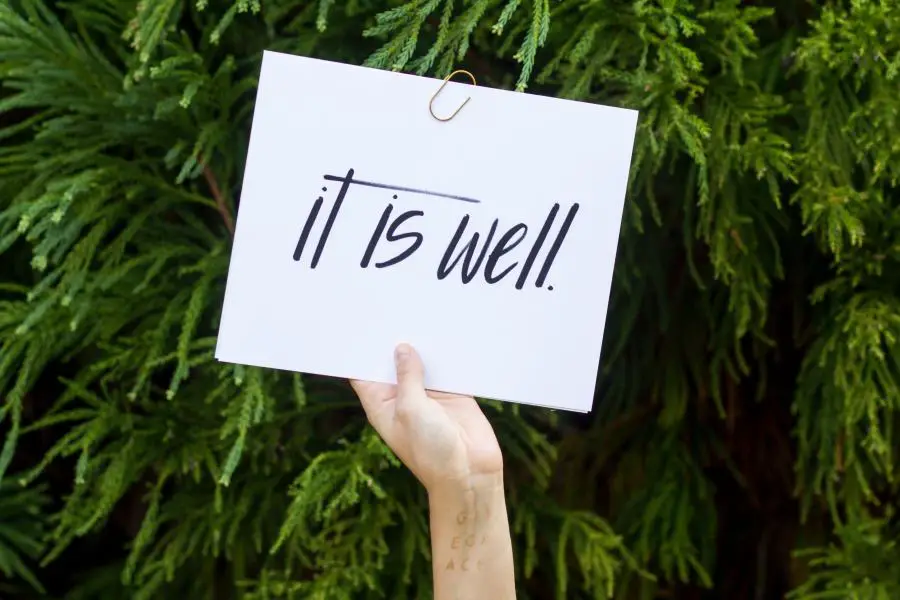 Pleasant words are like a honeycomb; they are sweet to the soul and healthy to the bones.
The power of heartfelt words cannot be overemphasized. It goes a long way in strengthening, encouraging, and healing the heart that is overwhelmed with the issues of life.
And if you would like to remind that friend or loved one, that the storm of life will not last forever, and that there are better days ahead. Here are better days are coming quotes to inspire you.
1. If you ever think of giving up, remember that you will be someone's inspiration tomorrow. Stay strong, Better days are coming.
2. Your yesterday may have been filled with many troubles, but God is giving you peace for every storm. Better days are ahead, friend.
3. The rain prepares the soil for cultivation, which gives way for harvest. It may be rainy now, but God is preparing a great harvest for you. Your best days are coming.
4. While you pray for better days, I pray you enjoy the lessons and blessings of the moment.
5. This storm will not destroy you but will straighten your path. Keep hope alive, because better days are coming.
6. True happiness comes, when you appreciate every moment in life, and still have faith that tomorrow holds great promises for you.
7. Keep moving forward; do not look back at the pains and regrets of yesterday. That which lies ahead is glorious.
8. The night is darkest just before dawn; do not give up, because you are on your way to brighter days and better days.
9. It doesn't matter how stormy your days have been, what matters is that the Sun will shine, and brighten the days ahead.
Related Post : Encouragement for Down-moment of Life
Inspirational Quotes about Life Lessons and Moving On
In the school of life, we are taught by life experiences, which might be positive or negative. These experiences will either bring out the best in us or the worst in us. Whatever the experience may be, it doesn't change the fact that life is a journey, and should be lived progressively and not the other way round.
If you ever get overwhelmed by unpleasant experiences in life and lack the courage to move forward, here are some quotes about life lessons and moving on, to inspire you to let go and move on.
1. Life is a journey. The road may be rough, but is the tough that gets going.
2. Our experience is like a mirror, which reflects the great strength we possess.
3. The race of life is not run backward, but forward and you run happily when you stay on your lane.
4. When you become a prisoner of your past, you lose the blessings of today and forfeit the promises of tomorrow.
5. Yesterday may not be pleasant, but each new day opens up a new chapter for you to make beautiful memories.
6. If you must walk in all that the future holds for you, you must lay aside the weight of yesterday.
7. A little faith, a little courage, and you will push through every obstacle and move forward victoriously.
8. Life may be filled with pleasant and unpleasant surprises, but is what you make of each experience that defines you. Be positive and be inspired to move on.
9. Grow through every phase of life, because God never leaves us stranded or confused in life, he desires that we grow and become wiser through every challenge.
Whatever it may be that your loved ones are going through, any of these messages of hope and encouragement can get them back on their feet and keep them facing the next phase of life optimistically.
Do not hold back. Continuous encouragement may be needed to break the grip of discouragement and despair. Send as many words of encouragement and support to that fellow who is in his or her down-moment, and they'll never forget how helpful you were to them when they needed help.