Sometimes in life, we're faced with trials, challenges, and a feeling of defeat. The mind is disturbed and filled with negative thoughts which shrink the heart. In times like this, it's difficult to keep a positive mind. But, for anyone to win, positive inspirational words of encouragement are needed to be inspired, encouraged, and keep the mind positive.
strong motivational quotes and Positive inspirational words of encouragement will help you to fight back and win, break the barriers in your mind, and achieve goals that seem impossible to attain.
Below are 120 strong motivational quotes that give confidence and can make anyone revive his/her positivity, comfort, courage, and reassurance when needed the most. Either in time of needs, regret, breakup, or things that happened beyond our control, the right words at the right time, can give the heart some soothing relief.
Let these words motivate you and your loved ones. Let your friends, colleagues, or family members bounce back with confidence with any of these comforting words. Let them know you are thinking about them even as they go through this phase of their lives.
Comforting Words for Friends in Need or Going Through Hard Times
At some point in life, all we just want is someone who can show up and stay with us during our tough times. A person who will comfort, encourage, and acknowledge what we're passing through to assure us that everything will be fine.
I'm aware that sometimes when our friends are in dire need, we wish we could draw out our cheque and solve the need immediately; but we are not always in good form to do that. Nevertheless, even when we couldn't help them directly, we can send across positive and inspirational words of encouragement, to let them know that we are with them in their trying moment.
Here are some short but strong motivational quotes and words of comfort for a friend in need that would help you to show that you are there for your friends. Like the popular saying "a friend in need is a friend indeed".
1. Dear friend, I know you're passing through some needs presently. I do wish I can be of help. Presently, I'm incapacitated. But, I want you to know that I'm here for you.
2. I'm very sorry that you have to go through this. Trust me, I don't have anything to say. Just know that you're strong, and I'm very sure this tough time will pass. Keep your spirit going, dear.
3. Dear friend, no matter how lonely you may think you are, I want you to know that you're not alone, I'm always here for you. we are in this together.
4. This phase will soon pass. Hold on to your faith, my dear friend. Be strong and courageous. It's just a season that will soon be over.
5. I know what you are facing at this period, but please, don't stop pushing hard. Keep going on. Sooner, everything will be fine and you will be happy again.
6. During the journey of life, we all go through some dark moments. But I want you to know that I'm here for you. Tough times don't last. Remain tough, friend.
7. You're a victor and not a failure. Rise, have fun and do what you love doing the most; because these challenges will soon be past tense.
8. Keep pressing on, you're almost there. There is nothing that can stop you because you have all that it takes. I will always be here waiting for you.
9. In the middle of any life trials, there's always a thing to be grateful for. All cannot be black and blurry. See into the positive, and get your mind inspired.
10. Stop focusing on the challenges, but see the opportunities that lie within. Be positive, my dear friend; and you will overcome everything sooner.
11. Dear friend, I can feel every bit you're passing through. We're in this together. Don't be discouraged. Keep going. Keep being positive.
12. All hope is not lost, change your belief and approach things in different ways. You will be surprised by the outcome.
13. Yes, this mountain seems insurmountable. But it's not. There's always light at the end of the tunnel. You'll overcome. The most important thing now, is that you remain positive and maintain your sanity.
14. I just want you to remember you're not alone. God is standing by your side. He loves you and cares for you even when He seems far. He promised to never leave you nor forsake you.
15. No problem in life is permanent. Everything will change with time, just like night and day. All your needs will be met in a twinkle of an eye, and you'll rejoice.
16. God is with you, and won't leave you. All your sorrow will soon disappear, and make a way for a happy moment. Cheer up.
17. Don't hesitate when you feel like crying; It is just a means of throwing out old memories from your body and make ways for the new good ones. Nevertheless, bear in mind that better days are coming.
18. Life may look blurry and cloudy, and everything seems impossible, but it's not so. In all of this, look out for the lessons and maintain your confidence; because, everything will soon become a story to tell.
19. Stay calm and trust your handwork. Never lose hope in God and His ways for you. Wait as He will bring all things to a place of testimonies.
20. I'm sorry you have to go through this. This tough time will not last; believe me. We'll see the end of this in a matter of time.
Related Post: Be Happy, Be Positive
Words of Encouragement for Her
Words of Encouragement for that special woman in your life, who feels tired, depressed and discouraged, because of life's challenges.
Here are some quotes, messages, and encouraging words for her.
These words of encouragement can uplift her mood and spirit. It can help her bounce back from her gloomy state.
Below are some positive inspirational words of encouragement that will motivate her, make her smile again, and feel loved by you.
21. Darling, even at this time, you're kind, you're smart, you're important, you're beautiful, you're unique, you're brave!
22. Sweetheart, I'm amazed at your strength. You're stronger than you can ever imagine. Keep fighting. Keep pushing. Your victory is sure.
23. My Love, trust me, everything will soon begin to make sense again. However, for now, I need you to laugh at your struggle and smile through your tears. Always remind yourself that everything happens for a reason.
24. You're a woman full of potential, and ideas. You have strength more than you ever know. Keep your eyes on the goal, you'll make it. I believe in you.
25. Dear woman, you're favor from God. Don't ever look down on yourself. you are wonderfully and beautifully made.
26. You're a woman endowed with beauty and strength. Keep going because you have all that it takes to succeed.
27. An industrious woman, full of creativity and potential. You're not weak but strong. You're powerful, not powerless. Keep on pushing, you're almost there. It's just a bend, it's not the end.
28. You're a woman of love, courage, and compassion. Keep your spirit high. Things will soon get better. Cheer up!
29. Always remember that you're valuable, beautiful, and unique. You're strong resilient and determined. You cannot give up now.
30. Don't let what people say define you. You're a woman of wisdom and understanding. Keep smiling while you strive to be a better version of yourself. Make the most out of life.
31. Don't stop changing the world, never stop making an impact. You're made for more because you're a woman of inestimable virtue.
32. You're who you think or say; you're not what people say or think about you. Run towards your ambition in life without looking back. You're a woman full of potentials and strength. It's not time to chicken out.
33. Sweetheart, never lose hope in life. Take one day as it comes, because your time will surely come. You've come this far; you can only go farther.
34. To the amazing woman out there, ups and downs are parts of life, you can't change the situations, but you can make the best out of any situation, stay positive!
35. Honey, many things are waiting for you, don't stop now! Just keep going strong, you're almost there!
36. Never be ashamed because you're a woman; instead, arise and rule your world. Break every barrier to reach your dreams. Cross every limit that others are posing on you. you are unlimited.
37. You're a woman of strength and power. I love your courage, you're more than enough.
38. Don't let people talk you down as a woman. There's a place for you in the society. You have a say. You have a voice. You have something to contribute.
39. Dear woman, you have the confidence to face the world. Take your place and stand tall. Never leave anything undone. You're a woman of value.
40. You're a woman with vigor. You're a woman with strength. You have the power to overcome all the challenges that come your way. Go and be what you've always wanted to be.
Related Post:  Messages, Motivations and Quotes
Strong Words of Encouragement for Him
Difficulties are part of life; they come in any way. There is a moment in life when the special man in your life is could be depressed, discouraged, and unhappy. This doesn't make him less of a man. It's just a moment everyone has to pass through in life.
This might be due to his health, job challenges, financial issues, or whatever. Sending a word of encouragement for him can get his hope revived and rekindle the fire in his spirit.
What you'll say to him, at such a time as this, matters a lot. Let him know you are there for him, with any of these positive inspirational words of encouragement.
When you send strong motivational quotes to him in tough times; it helps him to see good in the situations, give him confidence, uplift his spirit, and reason not to give up.
41. The struggle you are passing through today is preparing you for the strength you need tomorrow. I know you are a strong man; and that you'll soon get through this.
42. I know you to be a brave man. Don't be pushed around by what you're going through. Stand firm. Be positive, and go for the best.
43. You are the best man I have ever seen; full of courage and wisdom. Don't stop now. Keep pushing. It's almost over.
44. I don't have much to offer you at this period, but I promise to be there for you.
45. Never be pushed around with your fear, rather let your dream leads you. let your vision, keep you going. Cheer up, Champ.
46. I know you have all that it takes, keep going. You're a man of valor and integrity. I respect you so much.
47. Sweetheart, always remember that no matter what happened, I'm here for you.
48. I believe in you. You are the most gifted and smartest man I know. There's nothing too difficult for you.
49. Never lose hope, stay positive. Never lose sight of victory, keep fighting.
50. At times, hard work can be way too hard, but trust me, it's worth the effort. Thank you for being so hardworking for us to be comfortable.
51. Never stop dreaming, keeping going. I'm always proud of you. You are amazing and I love you, buddy!!
52. Beloved; stay positive, and be patient. Your best time will soon come, Darling.
53. Things will get better. Your better days are not over. Just wait a little longer and you'll see your victories coming massively.
54. Anytime I look at you, I see a man of focus, determination, and great talents. You're competent than you think. You're undefeatable.
56. Sweetheart, I am very proud to have you in my life. You're a man of vision and mission. Don't give up now because you are almost there.
57. Honey, I believe in everything you do. I will be here for you, no matter what comes your way.
58. Darling, your happiness first. Please, don't forget to take care of yourself.
59. Dear, I adore you, I respect you, and I admire you. You have always been an inspiration to me. You are stronger than you can ever think. Love you so much, honey.
60. Sweetie, I appreciate everything you do. You are such an amazing man. I love you.
Related Post: Motivational Words and Blessing
Words of Encouragement for Employees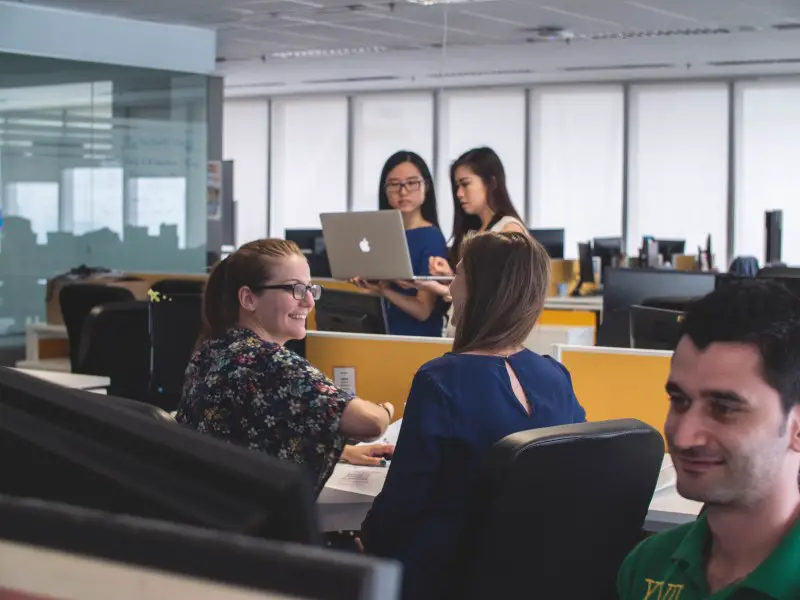 Sending words of encouragement to your employees plays a very vital role in their life and your business. It helps them to be motivated for the task that needs to be done and to always strive for excellence in all they do.
With inspiring words of encouragement for employees, you can build a workplace environment that will always encourage staff effectiveness and productivity, which ultimately leads to profitability.
Send any of these positive and strong motivational quotes, laced with words of encouragement to your workers and see how their passion for work would be rekindled.
61. Successful people do not stop because they feel unmotivated; they stop when they know the job is done, and done excellently.
62. The pursuit of excellence is not a burden; it is a culture of doing your best to go get the job done the best way.
63. Mediocrity is to live and leave without a legacy. Get up every morning inspired to roll up your sleeves, get your hands dirty and make a statement that lives beyond you.
64. Never judge each day by the output you got; instead by the input, you plant.
65. Don't embrace failure. No matter how difficult the obstacles, always find a way around them.
66. You're the only person that can place the limit on you. Every man has an inherent power to become better.
67. There's no time frame on how long it should take you to succeed, just don't stop. Keep going with your head raised, even in unpleasant situations.
68. Feel the pain, learn the lesson, and use it in a way that makes you grow; so that you can move forward and have better results.
69. Never be afraid of struggles, because, without them, you might not have an idea of how strong you are.
70. In whatever you do, do it with all your passion. In whatever you do, do it without any reservation.
71. Idea is nothing; if it remains an idea. Attempt, don't be afraid to fail. Even if you did, try again.
72. Every day is an opportunity to do something new. Find out what new thing you can do, or do it the new way.
73. Wake up and work hard. Stop dreaming of success. Success doesn't answer to dreams, it answers to hard work.
74. Never worry about the competition, instead focus on what's ahead of you and move fast.
75. Winners don't give up because they're hurt or tired; they stop when their aims are accomplished.
76. Don't allow this temporary setback to stop you from moving on to the bigger, and better things.
77. Sometimes, challenges are blessings in disguise that force us to search for a new center of gravity. Never fight them. Just find a new ground to stand.
78. Never gamble on the future. Take action and change your life. Nothing happens by accident, not even accident.
79. The best payback is to succeed. Nothing compensates like the feeling of success.
80. Seeing the look on the face of the people who say you couldn't, should be enough to keep you going.
Related Post: Professional Development Quotes
Quotes About Breakups and Moving on
Breakups are a very painful thing to experience. But, certain things will never go back to the way they used to be. The earlier we accept this truth, the better for us.
However, a breakup is not the end of your life. Quotes on breakups and moving on will help you see a new you, and create a positive mindset in you.
Here are positive inspirational words of encouragement on a breakup, that you might find helpful for you and to send to your friends and colleagues who are going through the pain of a breakup.
81. At times good things break up so that better things can fall in place.
82. Breaking up from someone who does not value you is a big gain.
83. Don't cry for the person who humiliates or hurts you; instead, smiles and say "thanks for giving me another chance to see someone better than you".
84. Move on from someone who disrespects, because, there're thousands of people out there who want to be in your life and love you for who you are.
85. Let go of the past. Move on to the new, because great things lie ahead.
86. Your happiness first over everything. Pain is unavoidable, but suffering is a choice.
87. At times, certain of God's blessings arrive by shattering the building; because right under the building is treasure untapped. Stop crying over the building. Look out for the treasures.
88. Love yourself enough to walk away from people who don't value you.
88. The best revenge to pay back for someone who hurt you is to stay happy. Nothing makes your ex jealous like seeing you happier.
89. It's better to heal a broken heart than stay in a mess.
90. There's nothing in the world that can stop you from letting go and start a new one.
91. You can never erase the memory of a hurt heart, but you can learn from it.
92. Never allow a temporary breakup to crush you down, rather live it behind and take a look at your fresh new page with a feeling of optimism.
93. Always remember that your life is not over just because of a breakup. It's just a bend, not an end.
94. Don't give up on love, even if you've been through some rough breakups.
95. It's the right time to live on, my dear..!
96. Never be afraid of letting go of the life you have planned. Embrace the life that awaits you.
97. It's better to be single than being with someone who makes you feel lonely.
98. Sometimes, deciding to move on is hard, but once you moved on, you'll discover that it was a great decision ever made.
100. At times, starting over is the smartest thing.
Related Post: Inspirational Quotes about Happiness
Words of Comfort for the Bereaved
When someone you know is grieving, finding the right words of comfort to offer the bereaved is sometimes difficult, especially at the loss of a loved one.
At such a juncture, it is normal you might not know what to write, because, there are no right words that will make the pain go away. However, it is important to acknowledge their pains by sending words of comfort to make them feel loved and not alone during the period of their trials. And some positive inspirational words of encouragement can help lift the soul.
Below are some words of comfort for the bereaved that you might find soulish enough to send across to that person in grieve.
101. Accept my sincere sympathy for you and your family during this tough time.
102. I am so sorry for the loss. It is well.
103. My prayers are with you and your family. Accept my warm and heartfelt sympathy. Please, stay strong.
104. May you find comfort and peace in the joy that your loved ones brought. I'm so sorry you're going through this.
105. I may not know how you feel, but I can feel your grieve. Accept my sympathy. I'm here if you need any help.
106. With heartfelt sympathy, may the Lord heal your heart and comfort your soul.
107. I wish I had the right words to say to you at this moment, just know my prayers are with you.
108. The times are tough and the pain is unbearable, but I will be here for you.
109. I might not know how you're feeling but I can feel your hurt. Be very assured that these sorry days shall pass soon.
110. God is present with you at all times. He is standing by you even when he seems to be just an illusion.
111. My prayers and thoughts are with you during this time of grief. Please, take care of yourself.
112. May the peace of God surrounds you in these difficult moments.
113. I can't possibly imagine how you feel right now, but I'm praying for you to find some peace even in all this.
114. The ray of hope that you have is prayer; it has the power to overcome this moment.
115. May the treasured memories bring you a time of comfort. May you be surrounded with lasting peace of God.
116. At a time like this, words are not enough. Always remember that I love you and care for you. Accept my condolences.
117. May all your sorrow be drowned away. May you find peace and comfort to overcome this season. I care so much about you my, dear friend.
118. What will be, will be. Worry will do no good. Let's focus on the positive thing.
119. Bravery is not having the strength to go on, but going on even when you seem to lose strength. Be brave, friend. I feel your pain.
120. Clean your tears. Gather yourself for what is coming next. Happiness is just a step away.
Put a smile on someones' face, with those cheering strong motivational quotes and words of encouragement. Let them feel your presence while they go through this difficult phase in their lives and confirms that you truly love them.