115 Happy Mid Week Motivation And Inspiration : Wednesday Quotes, Wishes, Greetings, and Blessings
We've got you some very nice mid week motivation to keep you going and to get to the finish line with great success.
No matter how your week may be going, we trust that these winning Wednesday quotes of the day, will not only inspire you but also help you to see the best of this week.
This collection of Wednesday quotes was carefully put together, not just for you alone, but also for your friends, family, and loved ones. Your colleagues too are not left out; wake them up with any of these Mid Week motivations for Work and success.
And what about your lovers? They were in the plan too. For them, we included several ways to say "Good morning, happy Wednesday", and some of the finest Wednesday blessings, wishes, and prayers to wish them happy midweek.
With over 100 mid week motivations, you and your loved ones can be inspired for success!
Mid week Motivation for Success
On a few occasions, we all need to be motivated to get going and not to give up on our way to success. Perhaps, the Monday motivation might have waned, we hope that this mid week motivation will reignite your passion for your pursuit of success.
1. Opportunities come with the day to knock at your door, unannounced; success comes to those who are willing to work hard and are unwilling to quit.
2. Happy new day! Fly in the plane of ambition; Land in success. The luck's yours, the wish is mine. May today bring you the best in it.
3. On your way to success, you will encounter several challenges. The definition of success is to standing strong till the last moment. Happy mid week.
4. Successful people are dreamers who never stop seeking the best of today and the promise of the future. They struggle to bring dreams and promises to reality. Best wishes in your success journey.
5. Today, ahead of time, I congratulate you on your success and wish you all the best for your future. Have a splendid day, dearie.
6. Every successful person has a painful story. They started with pain and ended with gain. Accept the pain, and get ready for success. Today, my desire for you is that your story will soon be turned to glory.
7. Look through your window; I hope the sun will give you a great inspiration to succeed. Don't forget that there is no perfect moment to take action for success, always strive to bring your ambition to life. Happy Wednesday.
8. Another dream has come to pass today. Yes, the dream to see another day. So get out of bed and start fulfilling those dreams of yours. Good morning.
9. Whether we like it or not, people will always throw stones at us. It depends on you what you build with it- castle or obstacle. It's a bright Wednesday morning.
10. I wanted to send you some Wednesday motivation, and then I remember your room has all the inspiration. The Roof is saying: Aim high. The Fan is saying: Be cool. The Clock says: Every minute is precious. The Mirror says: Reflect before you act. The Window says: See the world. The Calendar says: Be up-to-date. The Door says: Push hard to achieve your goals.
Related Post: Inspiration for the Week
Mid Week Motivation for Work
1. You'll have no lack, no loss, and no limitations today. Embrace the spirit of freedom! Explore your world! Do the things that appeal to you! You have only one life to live and you've got to start living it now. Good morning.
2. Try to be positive, do not doubt anything or anyone that promises you good things this week. Be optimistic about the future, and let your determination show that you are ready to take the week by the horn. Happy Wednesday.
3. Wake up to the beauty of this day. Forget your sorrows for a while. Tell yourself it'll be fine because it really will. Remember that you're loved by God, so relax and follow his lead. Do have a beautiful day, my Sweetest.
4. Be strong and courageous. Be cheerful, someone is looking up to you out there and thinking "if she can, I can". Cheers to a new day!
5. Cool is the breeze this morning. It says 'the dawn is real'. The sun has risen again and you can rest assured your nightmare has melted away into the air. Have a blessed morning!
6. You do not need to have a great start, but you need to start right now to be great. The future is not for those who wait, it is for those who take responsibility and take charge of their future. Have a great and amazing Wednesday.
7. Be committed to being a changed individual. Let your yester thoughts, judgments, and decisions be better than yesterday. Take the full force of your actions and be propelled into greatness. Happy Wednesday.
8. It's another bright day again. May you find every single thing you desire to achieve achievable. Have a great Wednesday.
9. Make every minute of this day count. Embrace every second with enthusiasm. Live your days with determination and excitement. Have a sweet day.
10. Each day is a little life: every waking and rising a little birth, every fresh morning a little youth, every going to rest and sleep a little death. Happy Wednesday, my Dearest!
Related Post: Cute Thursday Greetings
Inspirational Good Morning Happy Wednesday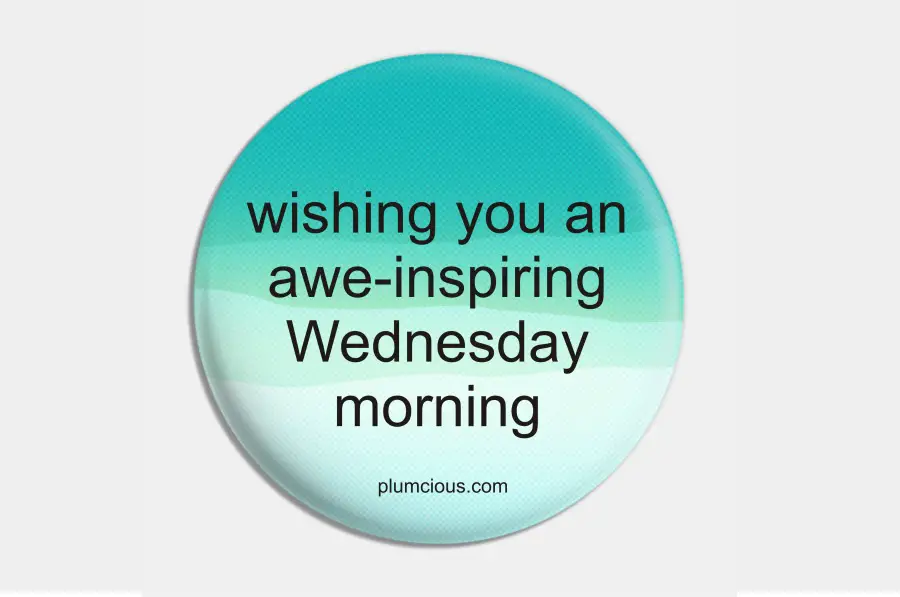 Get inspired and inspire those who are special to you too. With these inspirational ways to say Good morning happy Wednesday, be the first to send your loved ones Wednesday morning greetings.
1. Whether it is a bad morning or good, you can always make it better through your effort. May today be your day. Enjoy!
2. Hooray! However dark the night might be, it always ends in the dawn. So, never lose hope, and have a great Wednesday morning!
3. Start your day with positive thoughts. Nothing could stop you from achieving your targets. Good morning and have a great day, darling.
4. Every morning brings new potential, but if you dwell on the misfortunes of the day before, you tend to overlook tremendous opportunities. Have a Great Day. Good Morning!
5. Smile every morning. It makes you attractive It changes your mood it relieves stress. And it helps you stay young and positive Have a smiley Wednesday. Good Morning!
6. If you want to change the world, start by making your bed. If you make your bed every morning, you will have accomplished the first task of the day. Good Morning, Friend.
7. Being happy or sad, gloomy or excited, moody or stable, are options that are presented to you every morning. You just have to make the right choice. Good morning. I hope you'll make the best out of this day.
8. Open your eyes. Out of bed. A new day is here! Wishing you a wonderful Good Morning, and a fulfilling midweek.
9. Rise my friend and start fresh. Look through the window and see the bright opportunity in each day. With the new day, comes new inspiration, new strength, and new blessings. Good Morning, my Friend!
10. I love every morning in my life because they always give me another chance to spend one more day with you. Good morning, my love. Enjoy this Wednesday.
11. Let us be grateful to the people who make us happy; they are the charming gardeners who make our souls blossom. Good Morning, my angel!
12. I feel the happiest when I'm around you. No one makes me feel so special in life like you do. Thank you for being a part of my life. Good morning, happy Wednesday!
13. Happy new day! Every morning brings you new hopes and new opportunities. Don't miss any one of them while you're sleeping. Good morning!
14. Some people arrive and make such a beautiful impact on your life, you can barely remember what life was like without them. This is a beautiful Wednesday. Good Morning Pal!
15. Each morning when you wake, expect the best of yourself and accept the rest from yourself. Good Morning, Dear! Happy Midweek.
16. Whatever be your case, there should always be a smile on your face; whichever is the race, start with a smile and end with grace. Happy Wednesday. Keep smiling. my friend!
17. A friend like you can really spice up life like a grilled chicken; it looks good on the outside and tastes even better on the inside. Good morning happy midweek!
18. Sweet is the memory of distant friends! Like the mellow rays of the departing sun, it falls tenderly, yet sadly, on the heart. Wishing you the best this Wednesday has for you, Dear!
19. Yesterday may not have been what you expected. My desire for you today is that your expectations shall be exceeded. Just believe. Enjoy an amazing Wednesday, Love.
20. Today is for you. Arise and shine and bask in God's glory. Bask in the strength of his saving arms and his riches in glory by Christ Jesus. Good morning to you.
Related Post: Prayers and Blessings for A Great Day
Winning Wednesday Quotes of the Day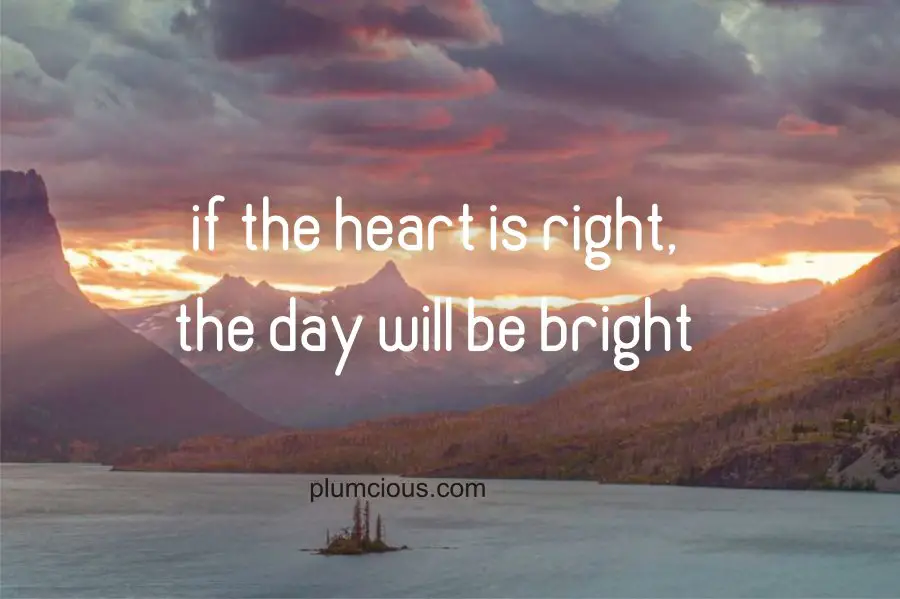 Losing is not pleasant. To keep up with the winning attitude, here are winning Wednesday quotes for the day.
1. If the heart is right, the day will be bright.
2. If you think you can win, you're right. If you think you can't, you're still right. It's all about what you think.
3. Let the painful memories fade away, but the lessons remain etched forever. Good Morning!
4. Never carry guilt so heavy that you are never able to rise up in life due to the burden.
5. Success only belongs to those who are willing to work hard for it. Make the most out of your days and give back to others. Good Morning!
6. Disappointments are finite, accept them; just be sure never to lose infinite hope.
7. You don't have to throw in the towel yet. After the rain comes the sunshine. Others have gone through this and were victorious. You will win too.
8. Have faith. God is bigger than your current situation. Focus on Him, not your problem.
9. "What lies behind you and what lies in front of you, pales in comparison to what lies inside of you." – Ralph Waldo Emerson
10. "Many of life's failures are people who did not realize how close they were to success when they gave up."—Thomas Edison
11. "It is under the greatest adversity that there exists the greatest potential for doing good, both for oneself and others." – Dalai Lama
12. I hope you're not considering giving up here? "When you come to the end of your rope, then it's time to tie a knot and hang on – never letting go."
13. Only the tough gets going, when the going gets tough. It's not time to give up. It's time to scale up like an eagle despite the storm.
14. Robert H Schuller says it all when he said "Tough times never last, but tough people do". You've not come this far, never to quit at this point. Be strong and courageous.
15. "Inside of a ring or out, ain't nothing wrong with going down. It's staying down that's wrong." – Muhammad Ali
16. We are strong, not because we never fell; but because we stand again when we fall. You can do it again dude. Give it one more shot.
17. Even if you've fallen seven times, at the eighth time, stand again and keep going.
18. Worry is like a plant. The more attention you give to it, the bigger it becomes. There is always a light at the end of every tunnel.
19. Keep on beginning and failing. Each time you fail, start all over again, and you will grow stronger until you have accomplished a purpose — not the one you began with perhaps, but one you'll be glad to remember." – Anne Sullivan
20. Life is not made up of minutes, hours, days, weeks, months, or years, but of moments. You must experience each one before you can appreciate it." – Sarah Ban Breathnach
Related Post: Encouraging Text Messages
Inspirational Wednesday Quotes
1. Be happy not because everything is good but because you see the good side of everything.
2. Move away from people or situations in which you are at best tolerated. Move towards those who celebrate you.
3. On the horizon, you can see Wednesday, a new day with new blessings.
4. Good morning, I wish you all the most pleasant and happiness that this new week has to offer.
5. You can never change the past week, you can only learn from it and be the best this week.
6. Every situation in life is temporary. Learn from mistakes and enjoy the best moments in life.
7. Be the person who touches the lives and hearts of people. Always be positive about life.
8. People who have no life will always start interfering in yours; don't allow them to spoil your day.
9. Follow your passion, sacrifice, and be prepared to work hard. Don't let anyone put your dreams off.
10. Be motivated, it's a new day a new beginning to your dreams.
Related Post: Happy Tuesday Wishes
Wednesday Wishes And Prayers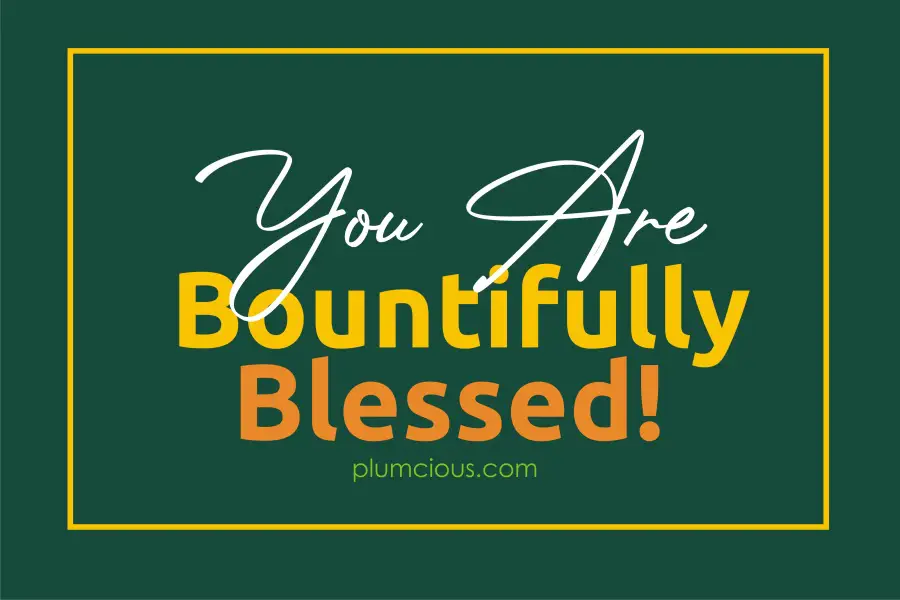 1. Wishing a sweet person like you, a sweet Wednesday morning. I wish you experience sweetness every hour of the day.
2. Good morning! What a beautiful day, may you have a productive midweek.
3. Be blessed. Happy Wednesday, what a great way to start the day.
4. May Heavenly blessings descend upon your life today as you wake. May God's grace see you through the stress of today. Amen.
5. This is your opportunity to thank God for another beautiful day. Have a happy and blessed Wednesday.
6. I pray that as you open your eyes to see the light of today, may the good of today rest upon your soul, spirit, and body. Amen.
7. Lines will fall in places for you today if only you'll believe. Be confident, determined, and focused. Achieving your dreams is only one step away from forming a habit of confidence, determination, and focus. Good morning.
8. Good morning to you who has seen today, who has woken from the land of slumber. Your eyes will not witness evil today and your ears will not hear bad news. Enjoy, my Love.
9. Have faith in God! That thing that seems impossible is only a matter of words from him. That thing you think is going to end your life cannot do so if only you have faith. Just a little faith, today can be brighter than yesterday. Good morning.
10. May God's love illuminate your life today. So, people will not be able to behold the wonder of your radiance. Good morning, Dear!
11. May God supply all your needs in abundance today, and provide you with everything you need to eat well and feel good. Good morning, my Love.
12. All things will work together for your good today to favor you, to protect you, to guide you, and to help you in achieving your goals by God's grace. Have a beautiful Wednesday morning, my beautiful one!
13. May God keep you under his shadow today. May he go before you to make every crooked place straight, to break every gate of brass into pieces and cut every bar of iron. Amen. Good morning!
14. Hello dear, God is able to do exceedingly above all that you ask or think of. Hesitate no more and ask Him today. Have a God-filled day of great possibilities.
15. May you have all that you seek for on this lovely Wednesday. Enjoy your day, my friend.
16. Rise and shine darling. See the beautiful day and the amazing sunrise. Get ready for work and let your passion be your driving force. Have a good Wednesday morning, dear. God is your strength.
17. No matter what you face, your needs shall be met and challenges shall be overcome. Happy Wednesday, dear friend.
18. This beautiful new day comes with grace. May you find your heart desires achievable one after the other.
19. May this boisterous morning fill your day with positive vibes and immense energy. I wish you a very good morning!
20. Be your own light and let your soul shine bright. Wishing you an awe-inspiring Wednesday morning!
Related Post: Motivation for Hard Times
Happy Midweek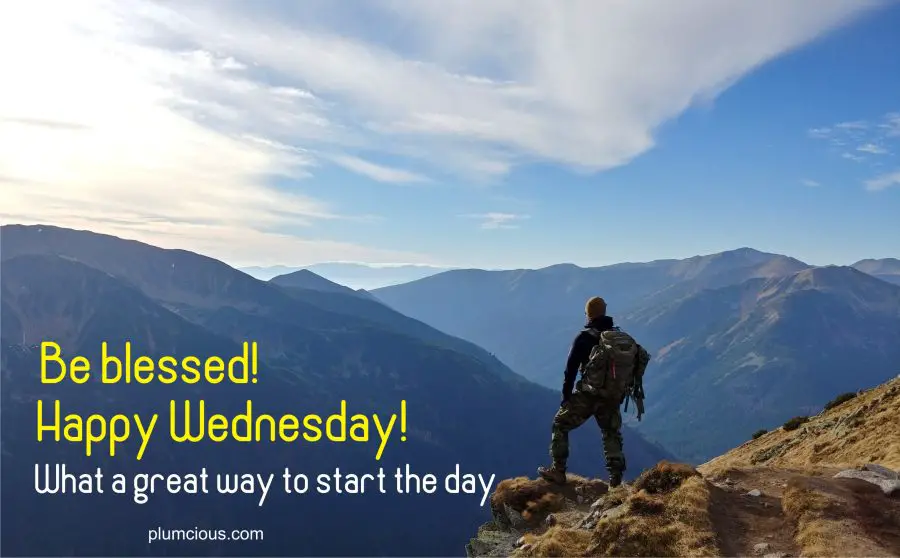 1. I hope your week started on a great note. However, may the rest of the week be the best of it for you, and in all that you do. Happy mid week.
2. As the first sunrises in this new day, may your fortunes begin to rise one after the other until you reach your goals. Happy midweek.
3. You have lots of dreams to achieve; I pray that your entire dreams be achievable this day because you are special. Happy midweek, Sweetie.
4. May your morning starts well and every of your day ends with a lot of good memories. Happy midweek and have a nice day.
5. Wednesdays are beautiful until you remember that you are still a day away from Friday. Enjoy it anyway. Happy midweek, guys.
6. Every day is unique, Mondays come once, with loads of opportunities; same with Tuesdays. Make use of every available opportunity presented to you because opportunities come and go. Happy Wednesday.
7. On this thoughtful Wednesday, have a moment to think about your present and beautiful future. Turn the thoughtful day into a thankful one. Happy midweek.
8. A pleasant morning started and I hope this Wednesday goes well and you remain happy in your entire day. May you have a perfect day.
9. It is a world that cares so much about giving and taking. This is not to mean that I would take from you, but to say that all I wish myself today will be yours as well. I have prayed to God for success in all my ways and endeavor. So shall it be for you. Have a lovely midweek.
10. Every day is blessed when you talk to God. Open up to him and bless this fantastic day. You will experience the blessing that comes afterward, and it will overwhelm you completely. Have an awesome day and a happy Wednesday.
11. I firmly believe that you won't be dying tomorrow, so take charge of this day. Get the best adventure that you'd embarked on today and get busy with yourself. Happy Wednesday to you.
12. Breathe in and out today. Enjoy the freshness of the air and believe that all things will fall together in your way. Accept that there will be difficulties but you will overcome them. Happy midweek to you. Have a great day.
13. It may not be good every day but you need to know that it will be good for you today. Just trust and believe in God and he will clear your paths and ways for you. Good morning and happy Wednesday.
14. Day by day, in all our ways, we try to get better in everything we do. Sometimes we end up getting happy for being better and sometimes we get disappointed. In all of this, I want you to know that God sees you and all your efforts, and one day he will surprise you beyond your imaginations. Happy Wednesday, dear. Have a happy day head.
15. Not everybody will like you. You do not need to force them to like you. Play your part, try your best and leave the rest for tomorrow. If you have deliverables today, get them delivered with optimum quality. God is with you. He will always guide all that you do! Happy Wednesday.