100 Romantic and Thoughtful Good Morning Messages for Him / Her To Smile
Good morning messages should be as thoughtful and romantic as possible except you're not sending it to a spouse/ lover.
There's a hidden message behind every thoughtful good morning messages you send- it says 'Hey! I woke up thinking about you and I thought to send you some good morning wishes'- if it's in the morning.
Next, you send one in the afternoon, the hidden message behind it is- 'You're always on my mind and I'll always want to be sure you're fine'.
If you're sending thoughtful messages at night, guess what the hidden message is ? 'You're the last thing on my mind before I close my eyes to sleep'. How's that to your lover for some heavenly feeling?
That goes to say, that, this collection of thoughtful good morning messages and wishes for your loved ones is not meant only for the morning, but also to be twisted for the afternoon and night also.
Let me give you a quick tip- the meaning and good intention behind your good morning wishes may not reflect if you do it wrongly and that's why we are here to help you. We've got some Thoughtful Good Morning Messages for Him or Her, prayer quotes for her, prayer quotes for him, hot good morning messages, and lots more, compiled for you.
No need to rack your brain anymore to impress your sweetheart, that can be time-consuming and a little stressful. Surely, these thoughtful good morning messages will make them smile, feel loved, happy, appreciated, and impressed.
Sending prayerful and sweet quotes for him or your girlfriend can also bring good luck. So never underestimate its power. Start reading, start selecting, and start being a more romantic person.
Related Post: Good Morning Inspiring Quotes For Success
Thoughtful Good Morning Messages and Quotes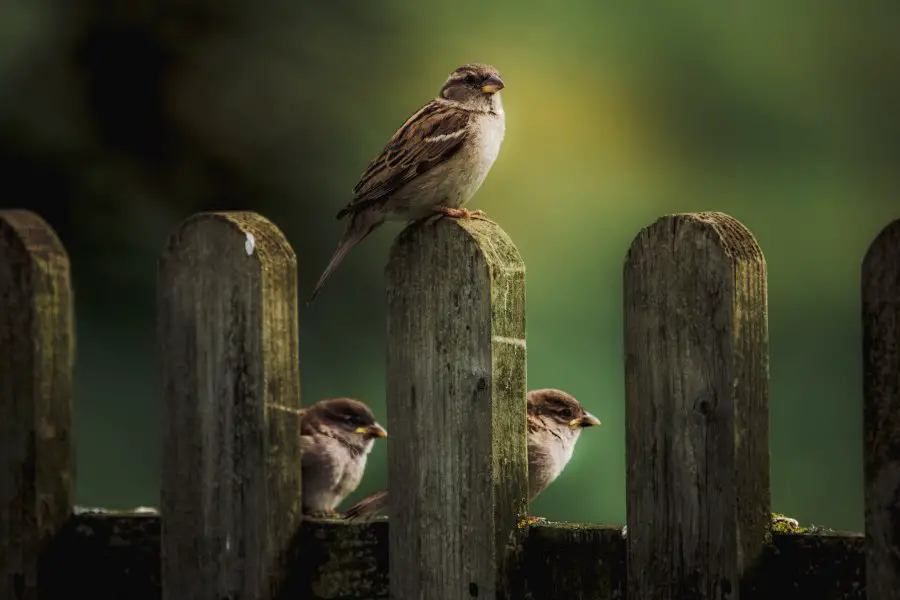 You constantly think about your partner and you're concerned about him/her so you should sound like it. One useful tip again — the best time to send these thoughtful good morning messages is in the morning or randomly during the day. Just out of the blues when they're least expecting it or when they're having a hard time.
1. Tough times don't last but tough people do. Cheer up! It'll soon be over. Good morning, Dearly beloved.
2. It'll pass if only you believe and hold tight. Remain strong so you can witness more good mornings. Have a nice day ahead of you.
3. Yesterday may not have been what you expected. My prayer for you today is that your expectations shall be exceeded. Just believe. Enjoy an amazing day, Love.
4. Heavenly blessings will descend upon your life today as you wake. God's grace will see you through the stress of today. Amen.
5. Cool is the breeze this morning. It says 'the dawn is real'. The sun has risen again and you can rest assured your nightmare has melted away into the air. Have a blessed morning!
6. Another dream has come to pass today. Yes, the dream to see another day. So get out of bed and start fulfilling those dreams of yours. Good morning.
7. I pray that as you open your eyes to see the light of today, may the good of today rest upon your soul, spirit and body. Amen.
8. Lines will fall in places for you today if only you'll believe. Be confident, determined and focused. Achieving your dreams is only one step away from forming a habit of confidence, determination and focus. Good morning.
9. Good morning to you who has seen today, who has woken from the land of slumber. Your eyes will not witness evil today and your ears will not hear bad news. Enjoy, my Love.
10. Wake up to the beauty of this day. Forget your sorrows for a while. Tell yourself it'll be fine because it really will. Remember that you're loved by God, so relax and follow his lead. Do have a beautiful day, my Sweetest.
11. Have faith in God! That thing that seems impossible is only a matter of words from him. That thing you think is going to end your life cannot do so if only you have faith. Just a little faith, today can be brighter than yesterday. Good morning.
12. Be strong and courageous. Be cheerful, someone is looking up to you out there and thinking "if she can, I can". Cheers to a new day!
13. May God's love illuminate your life today. So, people will not be able to behold the wonder of your radiance. Good morning, Dear!
14. May God supply all your needs in abundance today, and provide you with everything you need to eat well and feel good. Good morning, my Love.
15. All things will work together for your good today to favour you, to protect you, to guide you, and to help you in achieving your goals by God's grace. Have a beautiful morning; my Beautiful one!
16. You'll have no lack, no loss, and no limitations today. Embrace the spirit of freedom! Explore your world! Do the things that appeal to you! You have only one life to live and you've got to start living it now. Good morning.
17. May God keep you under his shadow today. May he go before you to make every crooked place straight, to break every gate of brass into pieces and cut every bar of iron. Amen. Good morning!
18. Today is for you. Arise and shine and bask in God's glory. Bask in the strength of his saving arms and his riches in glory by Christ Jesus. Good morning to you.
19. You've been given the power to tread upon the lion and adder today and every day of your life. So take up those difficult tasks you've been avoiding all these while. You can do it. Good morning!
20. Hello dear, God is able to do exceedingly above all that you ask or think of. Hesitate no more and ask Him today. Have a God-filled day of great possibilities.
Good Morning Wishes for Her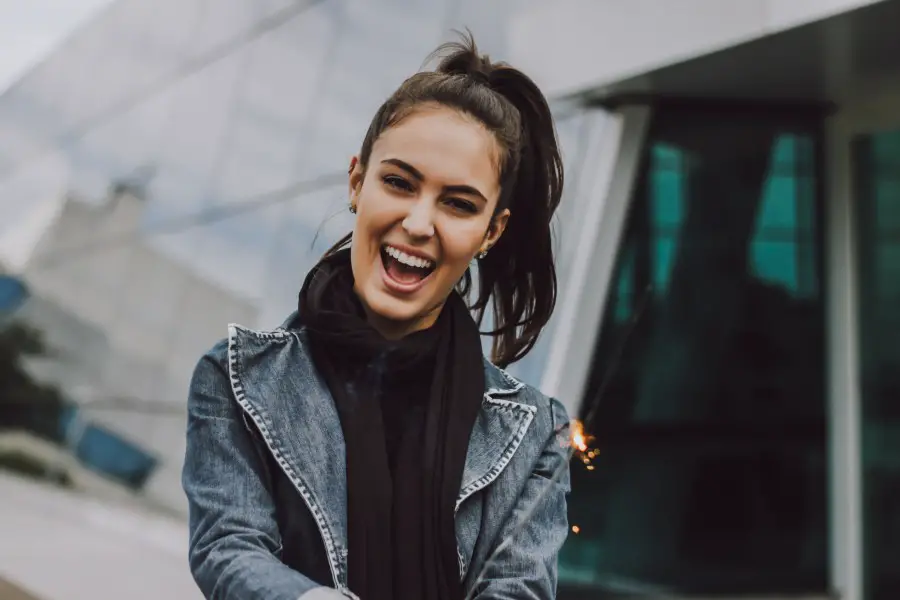 Any of these good morning wishes for her could be sent as thoughtful good morning messages, to start her day. Women love attention, and that's what you should think about when selecting and sending prayer quotes for your girl, either in the morning, afternoon or night.
Will the message make her feel loved and wanted? Will it reflect that she's always on your mind? Will it show that you want the best for her and you can't afford to lose her? Why? Because your girl will look out for all these while reading those romantic messages you sent to her. Check out the best of the finest prayer quotes for her here.
21. Dear God, thank you for keeping my queen safe. Please keep her safe today as always so I'll not lose her to the cold hands of death. Amen.
22. You're the best thing that has happened to me so far. I pray the God of heaven will grant you the best things today and uplift you among your equals. Amen.
23. Righteous Father, please help my baby to always make the right decisions. So she'll not have to suffer terrible consequences for not doing so.
24. Dear Lord, help my girlfriend to never lose sight of the fact that she needs you in all areas of her life. Including in our relationship. Amen.
25. Thank you, Father, for bringing a royal gem into my life. You know how precious royal gems are O Lord. Please protect her from any harm everywhere she goes.
26. Love of my life, I pray that by God's grace you'll blossom like flowers planted by the riverside and succeed in whatever you do today and forever. Amen.
27. Heavenly Father, you've given me a woman of good understanding and beautiful countenance. Please, guide her, so the world will not take advantage of her kind-heartedness. Amen.
28. Sweetheart, thank you for everything that you are, for being prudent and industrious. I pray God gives you His wisdom to do more exploits. Amen.
29. May today bring my queen blessings unlimited, grace indefinable, favour immeasurable and power to scale through her difficult times. Amen.
30. In an age where submission is difficult to come by, you've been submissive to me disregarding the odds. I love you and I pray you'll never leave my side by God's grace.
31. O Lord, bless our relationship and draw my girlfriend closer to you today in Jesus name. Amen.
32. Welcome to a brand new day, my dear. May God open unto you doors of blessings. Amen.
33. To a wonderful person, I desire that God's grace be with you in all your endeavours from dust to dawn.
34. The valley of the shadow of death may be deep. I may not be there but the Almighty God will protect and uplift you.
35. Dear sweetheart, you'll go out with joy today and be led by peace. Mountains will sing your praise and trees shall applaud you by God's grace. Yours lovingly, me.
36. As much as I'd love to, dear, I cannot go before you to make the crooked places straight. But I know the Almighty can and he will. Amen.
37. Beloved, don't be scared to soar high or climb the stairs of success today and every day because the God of heaven has planned to make you for signs and wonders. Amen.
38. My beloved girlfriend in whom I am well pleased! You're my source of joy and strength and I pray the Lord makes you the joy of many generations. Amen.
39. I pray for my baby whose worth is far above jewels and rubies, may the angels of God keep you from every calamity including dashing your foot against a stone. Amen.
40. O, Lord! You've given me a virtuous lady and I love her for it. Please protect her virtuousness from being polluted by the world for me. Amen.
Related Post: Deep Emotional SMS
Prayer Quotes for Him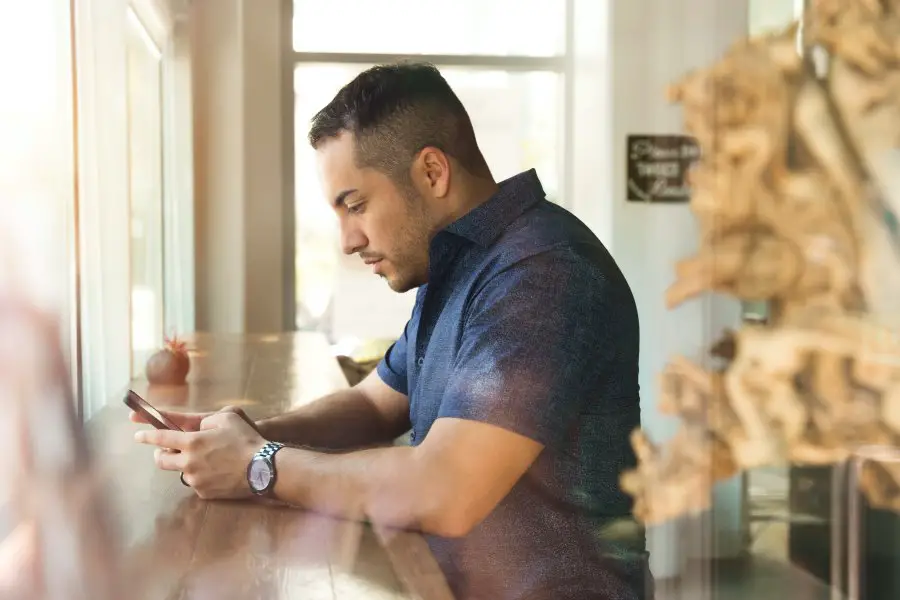 I believe you truly love that man like you claim to, so, he deserves some lovely text messages that'll make him smile and feel special. Yes, your messages should make him smile, laugh and feel butterflies. To do that, thoughtful messages are the answer.
He should be overjoyed and that's why we're here to help you with that responsibility with these prayer quotes for him. Read and start making use of these prayer quotes for him below and fill him with butterflies.
41. Dear Lord, you've made my boyfriend [name] the head of this relationship. Please govern his heart and teach him to govern this relationship the right way.
42. Thank you, Lord, for giving me a king with a heart of gold. Please keep him from bad influence and counsellors. Amen.
43. May the very God of peace be with you my love and keep you from every evil in your day's activities. Enjoy your day!
44. You're a man in all ramifications. Thank you for being here to love, to counsel, to protect and to lead. I pray God grants you the wisdom to do more
45. The number of our years on earth are 70 or 80. Please God, don't take my heartthrob away from me before then. Let him live very long. Amen.
46. Heavenly Father, I know we all have a personal share of worries but please take away my baby's worries so he has nothing to worry about except loving me.
47. Sweetheart, I pray God keeps you from strange women, always seeking for relationships to destroy. Always remember that I love you.
48. God you see and know how diligent my man is in his work. Please, make him sit with kings and authorities and not ordinary men. Uplift him beyond his thinking. Amen.
49. Like the sun will always shine in the day, and the moon and stars in the night. I pray you'll continue to shine and sparkle forever. Amen.
50. The fear of God is the beginning of wisdom. May the Almighty continue to put his fear in your heart to direct you on the right path. Amen.
51. Heavenly Father, I pray for my king today, he shall prosper. Grant him all the riches in your kingdom. Lift him high above his equals. Amen.
52. Sweetheart, you have been a source of blessing to me through the years. You've taught me how to love as Christ loves. I pray you'll never lack blessings and love all the days of your life
53. God, please bless the hard work of my heartthrob. So that when his mates are screaming recession, he'll be screaming abundance. When they say there's a casting down, he'll say there's a lifting up. Amen.
54. Like Daniel was found more excellent than his equals, I pray you'll stand out in this generation for good. God will make you for signs and wonders and a visionary leader. Amen.
55. My better half, heartbeat, the king of my heart. Words cannot describe how sweet you are. Like honey is never bitter, I pray sweetness will not leave you. God will uproot every bitterness from your life and make me a source of joy and sweetness to you too.
56. Dear Lord, you know I can't afford to lose this man. Please protect him from every premature or untimely death so we can spend many years together being for each other.
57. May the good Lord pave way for you my love where there's no way, lift obstacles from your way, see you through your journey of success and make every evil plan concerning you come to nought. I love you.
58. My joy and my pride, I pray God will enlarge your coast. I pray he gives you the treasures of darkness and the hidden riches of secret places and the wisdom to manage them. You're cherished.
59. No weapon fashioned against you shall prosper. No evil counsel formed against you shall stand. No gathering against you, aiming to pull you down shall be successful. Everything capable of pulling you down, God will destroy. Amen. I love you.
60. My man, a man indeed! I sincerely pray that nothing separates us. May God grant you all the strength and resources you need to be the king that you are. Amen. Thank you for all that you do! You're highly appreciated.
Related Post: Sweet Good Afternoon Messages for A Special Person
Blessing Messages to Friend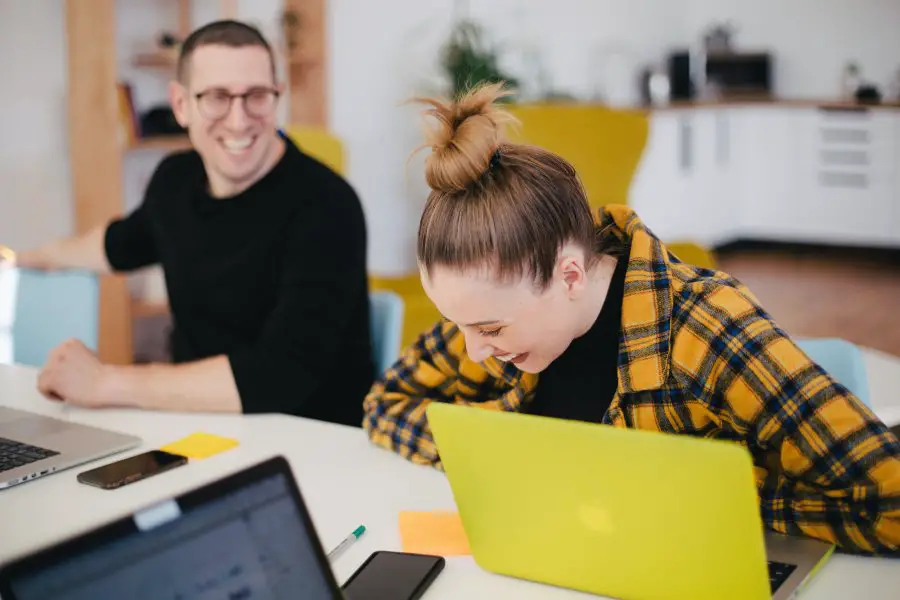 Friends are important people in our lives. They make life more interesting and livable. Either you're congratulating them, appreciating them, wishing them or what have you, don't just sound cold and conventional. Spice it up, make them laugh and happy to have you. You should try out these blessing messages for friends included in our collection of thoughtful good morning messages, and watch their joyful reactions.
61. Dear friend, thank you for being a friend indeed. Thank you for the times you were there to comfort, encourage, strengthen and help me. I love you so much, God bless you.
62. Like the sun rises every day, I pray you'll rise every day above death and other circumstances and shine gloriously. Enjoy a beautiful day.
63. May your life be an embodiment of blessings as you have been a source of blessing to me. I appreciate your love and goodness.
64. Wonderful things happen when wonderful people fill your life. I'm honored to have met a friend like you. Thank you for the wonderful things you do. God's wonders will never cease in your life. Amen.
65. The sun has no supporters, hence it's harshness. The moon has the stars supporting it, hence it's calmness. I wonder what my life would be without you dear friend. Thank you for coming into my life
66. Life is beautiful and God has made it more beautiful for you. This blessing will not be your last. May God lift you more. Congratulations dear friend.
67. Greater heights than this will you attain by God's grace. Your achievements will ring bells to your enemies. Keep soaring high, dear.
68. This congratulatory message goes to you [Friend's Name] my dear friend. I'm happy for you. I want to see you happier while fulfilling your dreams. Good luck on that, honey.
69. Congratulations on going a step further, your higher ground is just a few more steps away. Keep soaring high and higher every day.
70. You deserve all the accolades, blessings, promotions in the world for having a heart of gold. This is just a tip of the iceberg sweetheart. Enjoy.
71. Cheers to a beautiful person, an intelligent individual, a loving partner and friend. Cheers to the years we've spent together and the memories we've built over time. Happy birthday!
72. It's another chance to right the wrongs of the past, to finish the work you started, to be a blessing to others, to love and to live. It's another year for you, Darling. Happy birthday
73. May this birthday bring you blessings unlimited, increased prosperity, better health, and more satisfying life. I love you dear friend, happy birthday.
74. Be glad in the Lord and rejoice! Blessed is the Lord who has made you see this day. Blessed am I who witnessed this day and blessed are you who is celebrating this day. May you celebrate many more years to come. Cheers!
75. May God's Angels protect you. May trouble neglect you. May your fears become nothing and your worries hit zero. May your glass always be full and running over till you breathe your last. Happy birthday, dear.
76. As you grow older, may you grow stronger, look younger, feel better and be bigger.
77. The journey of life is tough, and the road to success very crooked, but I pray, that the hand of God pulls you through and guides you. Amen.
78. The hurdles we face and the obstacles that constantly attack us are nothing compared to the love God has for us. I pray you'll never lose sight of this fact and you'll never give in to defeat. Amen.
79. I wish you the best in all your endeavors in life, a bright future and all your heart desires in abundance. Amen.
80. Dear friend, I know you'll be successful. It's faith which of course needs a little push. Keep trying, you'll get there by God's grace.
Related Post: Latest Good Morning Blessings
Hot Good Morning Messages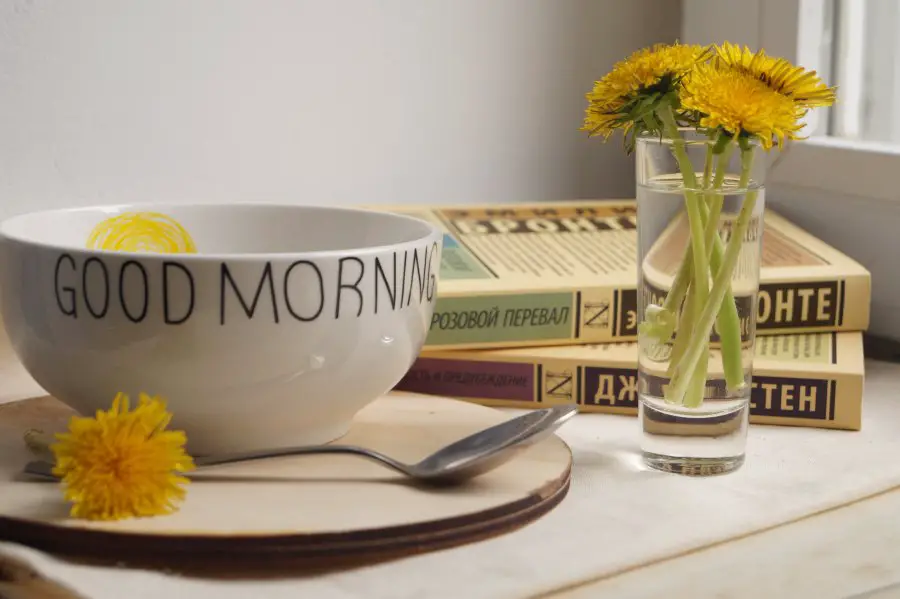 This is the bomb! Someone said "Good morning messages can either be prayerful or hot" Well, it's time to check out that hot part. Hot good morning messages are to make the receiver feel ecstatic, thrilled and blissful and your partner deserves this feeling often.
Attention: these hot good morning messages in our compilation of thoughtful good morning messages are for that one special person to you. This is also to insinuate that you have them on your mind.
81. I long to hear your beautiful voice every morning. It brightens my day and makes it shine brighter than stars. Baby, bless me with the sweetness of your good morning!
82. Wake up, my Desire! It's another day to be treated like the queen/king you are; most especially by me. Good morning!
83. Shout out to the girl/guy who has stolen my heart. Your love is sweeter than honey to me and the sound of your 'good morning' makes my day good.
84. There's no better way to say 'good morning' than to say it this way and louder- I LOVE YOU!
85. The world is not a small village because I don't get to see you every time, but my heart is certainly one because you're often sitting right there. Good morning
86. Good morning to the apple of my eyes. The one behind my smile, the Cinderella/prince charming in my life. Good morning to you honey.
87. You're the good thing about my mornings. As long as I have you, I don't think I'd be needing any good morning greeting.
88. You're the last person I think of before I close my eyes to sleep. How then will my mornings not be beautiful? Thank you for being here darling. Have a wonderful morning.
89. Good morning belle! Do you think you could spare me today, and tomorrow and forever to shower you with abundant love?
90. A king is nothing without his crown like I'm nothing without you. This is not a speculation, it's a fact. Good morning!
91. I love going to bed knowing that you're still in my life, but most importantly I love waking up knowing you're still there like you are this morning. I love you, honey.
92. May today be as bright and wonderful, and sweet as you are. May it be filled with so much love and joy just for you. Good morning baby.
93. Good morning baby. Have a nice day!
That's not all. Have it right here, in my arms.
94. The storm that rages in my heart can only be quenched with a smile from you. Good morning Dear, looking forward to being with you.
95. Even on my worst days, you're always there to beautify it with your smile. Your good aura and positive energy lighten me up every morning including this one. It's a beautiful morning!
96. The feeling of reassurance that comes with knowing that I have you, cannot be explained. I want to keep this feeling for a long time. I hope you do too. Good morning.
97. I don't care how short life is, I'm going to love you till we grow very old. I don't care how unfair it is, I'm going to hold on very tight. I promise. Good morning!
98. Being alive is a miracle. Being alive with you by my side is the testimony and the testimony I'll like to share every morning.
99. You give me butterflies right from when I wake in the morning till I sleep at night. That's exactly why I don't want to stop waking up in the morning!
100. The love we share cannot be shared with someone else, neither can I afford losing you to another. So, please stay with me and make my mornings more precious than gold.
So now, you've got these cute text messages at your beck and call. Stop working so hard and use them as you please, they are totally free. Just please, make sure you've got enough airtime. You don't want to type these awesome text messages in your text box only for them to hang there. (LOL)
You can also use these as drafts to create your lovely text messages. Just don't forget to keep in mind the hidden meaning behind thoughtful good morning messages mentioned earlier.
Do you find these sweet love text messages helpful and inspiring? Feel free to brag about how you successfully put a smile on someone's face with any of these unique messages in the comment box! Hasta la vista amigos!