New Month Motivation | 80 Inspirational Quotes for AUGUST 2023
Hooray!!! It's a new month and still a new quarter! The loud sound of the alarm clock just ushered in the dawn of a fresh start. A new month and of course, a new season of the year, which comes in with a wave of fresh air and a ray of hope that promises a silver lining; which should be accompanied with new month motivations.
Just like the age-long saying goes, "Out with the old, in with the new." In comes, the new month, filled with a whole lot of fresh opportunities, renewed strengths, and re-energized determination. You'll agree with me that a good dose of new month motivation will help us step up, and step into what the new month, and of course, the year, holds for us.
Frankly, these new month motivation could be found, if we look closely around us. It could be found in the kind words of our friends or the tender care from our family. It could also be found in strange and random places or in the books and inspirational quotes we read. All you need is to pay more attention, your new month motivation could be staring right back at you where you are.
Call it new month inspirational messages or new month motivational quotes, the purpose of this post is to help you and loved ones find inspired, action-triggering word, and a push-forward, to conquer the new month; and to face the remaining of the year (2021) with renewed determination.
You can have any of these new month motivation sent as new month text messages, or used as WhatsApp status, Facebook/ Instagram post, twitted on your Twitter handle, or on whatever social media platform your circle enjoys. Doing this will have a great influence on your audience, to keep aiming for the sky for more.
So here, I come bearing some new month motivational quotes, just for you.
New Month Motivational Quotes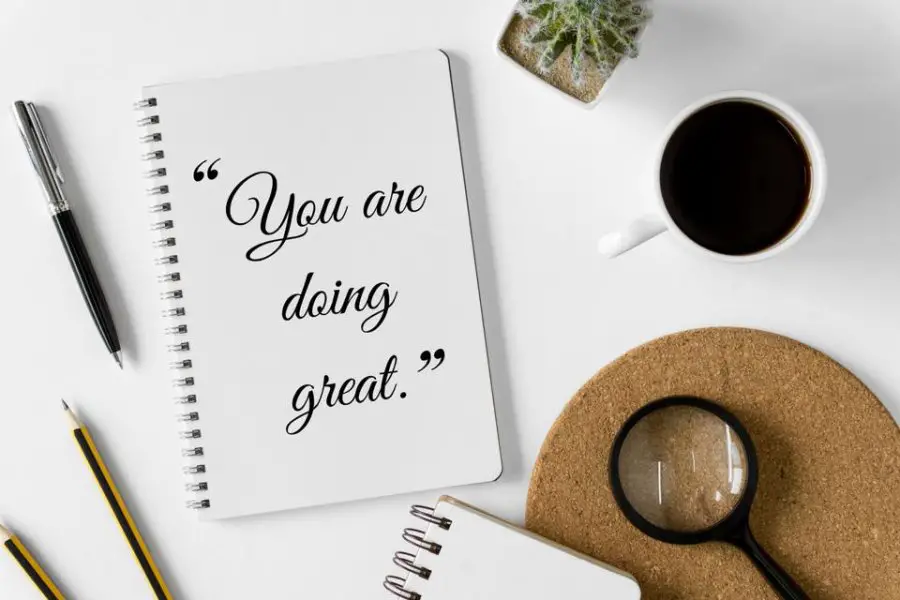 Yes, the thought of all the things you would want to do differently in the new month could leave you overwhelmed, even if you have them all planned out. These finely crafted new month motivational quotes I have for you can help you snap out of that not-so-good feeling, and be inspired to reach out for more.
1. Lucky you! The new month is God's way of saying, "my child, you are loved deeply. Try again, I'm now here to help." So, buckle your shoe; and reach out for the best.
2. Great opportunity awaits you in all corners if only you'd stand up to your fears and close your ears to the negative voices. Refuse to be stopped. Be determined to be the best and get the best done.
3. It's a beautiful day to wake up to, and right the wrong of yesterday with the opportunity of today. It's never too late!
4. Arise and shine. Dust off the ashes of yesterday's failures and regrets. Stay positive and open-minded. It is a new day and a new month with fresh opportunities, waiting to be harvested.
5. Let the rays of hope from the new month warm your weary heart and release the energy you need to rebuild what's lost. It's time to restore, revive, and revamp.
6. Not just a new month, it's also a new beginning of a purposeful journey for you to achieve that which your heart yearns for. Welcome to a month filled with beautiful possibilities.
7. Look out of the window and focus your gaze at the world of opportunities waiting for you. All you have to do is, forget about the 'lions' in the street, leave your comfort zone, and take a step forward.
8. Your positive actions today is all that is required for a bountiful harvest tomorrow. It's a new month. Make it count.
9. It first starts from your mind, and then spreads to your body, down to your actions. Be positive, be purposeful. Be active.
10. A new month. A new ray of hope. A new chance. A new strategy. A new goal. A sound achievement. All for you. Welcome to a new cycle of the moon.
11. With this beautiful new month, God has equipped you with a fresh start, make the very most of it. Forget about the past. Reach forward to the task.
12. Time and chance happeneth to us all. This might be your perfect time and chance, stay focused with a high positive mindset.
13. Clean out your space and mind. Throw out the baggage of yesterday's regrets. Today needs your full attention, make it count. It's a new month!
14. Open your arms wide to the opportunities that come with new beginnings, you just can't tell, they might make you fly. Welcome to a new month.
15. Let your laughter resonate through your heart. Better to laugh at yesterday's struggles than cry. If not for anything, laughter strengthens your facial muscles and make you healthier and cuter.
16. Face your fears and do the needful, time ticks for both the fearless and the fearful. The difference is, the fearless gets the reward.
17. When you count your blessings, remember to include the new month. Seeing a new month is a huge blessing that is underrated. Welcome to a new moon.
18. Fight a good fight and secure a spot for yourself at the top. You have been handed your arsenal, a new month, a new beginning.
19. Be sure to let your joy burst forth, as the breeze of a clean start cools your skin gently. Also, let that breeze blow off yesterday's worries. So you can enjoy the new month to the full.
20. You are favored to be a part of those who were blessed with a fresh start. Savor the goodness. It's a new month and a new beginning. Enjoy!
New Month Motivational Quotes for Work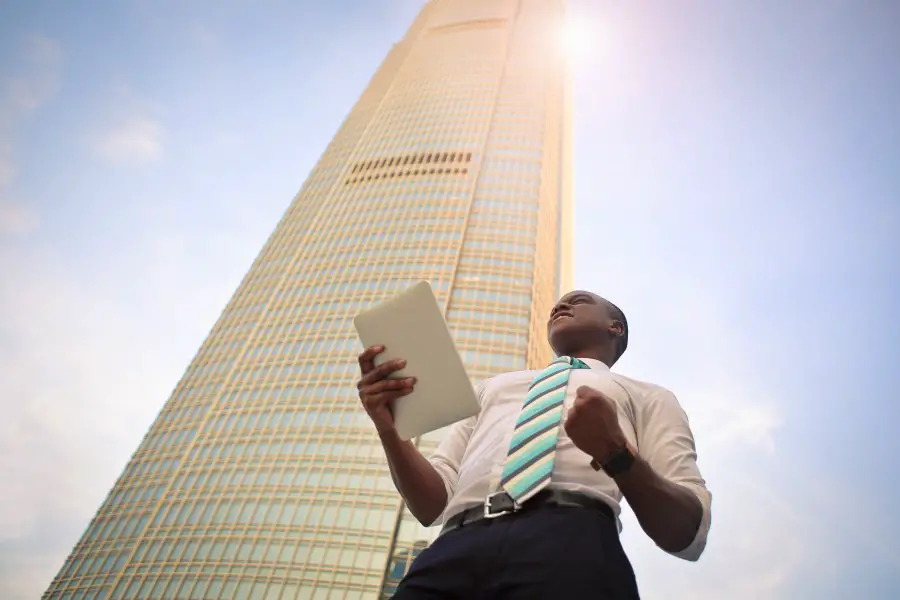 Be it a nine to five kind of job or working from your workspace at home, the stress could be bone weakening and discouraging. Especially when the results are not forthcoming as desired. At this point, you could use some new month motivation to help get over the bad times of the previous month and ginger you into, and through the new month.
These new month motivational quotes for work will serve as 'vitamins' to your soul throughout the new month. They could also be used as a reminder to your friends and family that it's a new month and a new beginning; so they could be inspired to put in their best.
21. Rest up but do not give up. It is a new day to wipe the board clean and start afresh. Write your success with capital letters and paint it with your chosen colors. Welcome to a new month.
22. The new month arrived with a different kind of grace, keep grinding, and don't stop now. You could just be a turn away from the finish line.
23. A prosperous life can't be wished upon. It takes diligence, tenacity and a positive outlook to become prosperous and that's exactly what I wish for you in this new month with toppings of grace.
24. How far can your eyes see? Let your faith propel you to achieve beyond the limits of yesterday. Happy new month.
25. May all your endeavors and the works of your hands be blessed greatly in this new month. Remain blessed all through the new month.
26. For a worker deserves to eat the fruit of his labor, may this new month bring in a bountiful harvest for you and your family. Enjoy.
27. Blessed be God who deemed it fit for you to see a new month. May He deem it fit to bless the works of your hands and grace your heart with peace and tranquility. Happy new month.
28. May all you need to achieve that which seemed impossible to you, be brought to your reach in this new month. Welcome to a month of many possibilities.
29. Be relentless in all you do in this new month, for the universe has conspired to crown your efforts with success. Happy new month.
30. Just as the ants never stop rebuilding, never give up on rebuilding and achieving that which was lost yesterday. Welcome to a new month.
31. Do not go with the flow, be steadfast in all your doing, and watch the universe align in your favor. It's a new month already, laced with new blessings.
32. Arise from the dust of regrets. Do it again and again until it becomes a testimony. Remember the story of the electric bulb and take a cue from it. An amazing month is ahead.
33. Be the man that said, "it worked out, eventually." Not the man that gave up eventually. Enjoy the rest of the month.
34. Step out in faith. Be your very own cheerleader. The universe gives in to those who are determined. Happy new month.
35. May the new month bring sunshine and hope your way and may it shine across your endeavors now and always. Happy new month.
36. You deserve the best in this new month, may the universe release her best upon you and the works of your hand. Welcome to a beautiful month.
37. Begin this new month with a smile on your face and a determination in your heart. You shall become unstoppable in no time.
38. A diligent man obtains favor from God. May your diligence in your work attract God's favor to you. Do enjoy a beautiful month ahead.
39. Be good at what you do, let your work speak for itself. Soon, you shall be announced in high places.
40. May this new month bring an answer to a long-forgotten prayer about your work, and may your laughter be genuine this month. Have a blessed month ahead.
Inspirational Happy New Month Messages to My Loved Ones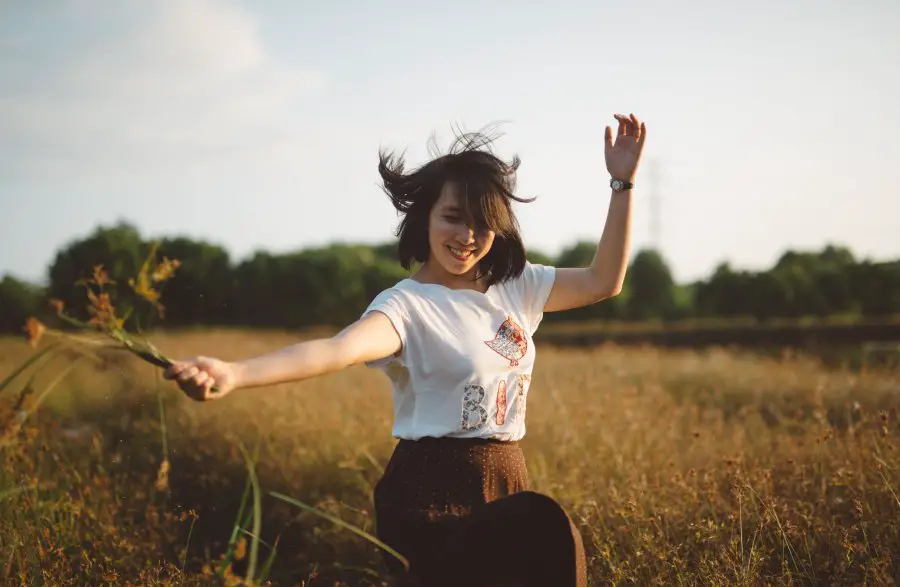 Sending out a few thoughtful, inspirational happy new month messages to my Loved ones each new month can be a way to encourage that colleague, friend, or family member who has been mentally, physically, or emotionally down with life's worries.
Remember, not all life's issues can be solved with money or gifts. In life, a few kind words or encouraging words can go a long way in healing a hurting or reviving a weary soul.
For that reason, here are some thoughtful, well written, new month motivations in the forms of new month inspirational messages that can be handy for you and your use.
41. May you find that which you seek in this new month, and may it never be late for you. Have an amazing month.
42. Remember, God has His eyes on the sparrows, what makes you think He'd forget about a being as precious as you are in this new month. Stay positive. Welcome to a beautiful month.
43. Better late than never. Keep going, keep grinding, and never give up, this new month shall smile on you.
44. Water, Oxygen, and all the beauties of life come in free packages and one of them is happiness. May this gift of life surround you this new month. Happy new month.
45. Feel the cool breeze on your skin and smile wholeheartedly. Forget your worries, and live in the moment. Get ready for the best. The new month shall favor you immensely.
46. The beauty of the beginning of a new month is when we reflect on our past achievements and future goals. May your joy be full as your goals become another round of achievements. Happy new month.
47. May the new month usher in good tidings into your home now and always. You are favored by the Lord. Have a great month ahead.
48. In this new month, I pray the good Lord cause His face to shine upon you and bless you beyond your expectations. A happy prosperous new month to you.
49. Be sensitive to the energies around you. Do well to get rid of the negative vibes. Let the positive vibes guide your actions in this new month. Stay positive. Stay blessed.
50. Pause and give yourself a break. You deserve to be happy. Above all, pursue happiness and watch as this new month brings it right to your doorstep. Have a splendid month.
51. Be hopeful, good things comes to those who don't give up. Happy new month.
52. May your light break forth as the morning and may you experience a total positive turnaround in this new month.
53. And the Lord said to His anointed, "be still and watch me make your enemies your footstool." You are the Lord's anointed, expect great things in this new month. A happy new month to a beloved.
54. Remember that winners are never quitters. In all you do in this new month, decide never to quit! Happy new month.
55. May the peace of the Lord that passeth all understanding abide with you and yours in this new month. Stay blessed.
56. Everyone needs to be helped. I pray that you'll meet your divine helper to help make things easier for you this month. A happy new month to you!
57. Stay focused and keep your eyes on the prize in this new month. You shall not be ashamed at the end. A happy new month with God's eternal blessings.
58. Just like the trees planted by the river bank flourishes, so shall you flourish all through this month. Happy new month. Do have a fruitful month.
59. May your life blossom and be colorful like a garden of healthy, beautiful flowers all through this new month. Enjoy!
60. May all your heart desires for the new month be turned into pleasant testimonies. Have a wonderful new month.
Inspiring New Month Prayers and Blessings for Loved Ones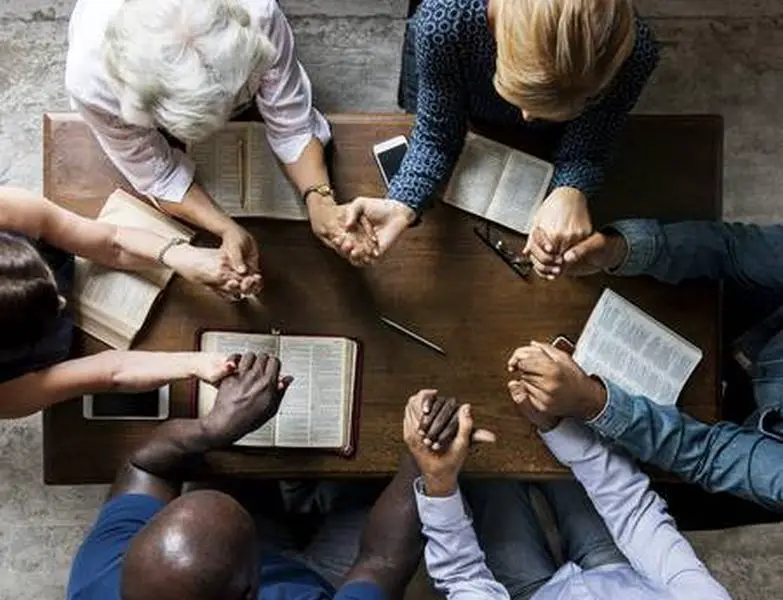 It's already a proven fact that prayers can go a long way to shape our world and also help us make clear and concise decisions regarding confusing matters.
This is to say that, while going into a new month, sending out or receiving some new month prayers and blessings can be an avenue of reminding someone that you care enough to see them prosper and conquer their challenges. While telling yourself too that God won't leave you behind.
Here are some well-structured new month prayers and blessings to help you and yours walk into the new month gallantly in blessing and breakthroughs.
61. May every second of your life in this new month make you truly happy. Experience a sweet ride this new month. Happy new month.
62. May your assigned Angels from the Lord protect and keep you and yours throughout this month. Happy new month, and stay safe!
63. I pray your life experiences a great financial turnaround and great blessings this new month. You shall testify of an amazing breakthrough this season. Happy new month.
64. May each day of the new month bring you peace and succor, round the clock. May you experience pleasant findings in all you seek.
65. I wish you the best that you wish for yourself, greater heights in your endeavors now and always. Happy new month.
66. May your health spring forth speedily and your light shine forth like the morning star. This is wishing you a happy new month.
67. I speak favor, divine blessings, and amazing fortune into your life this new month. Go forth and make waves.
68. I wish you all the goodies that accompany anything new this month, and may your goings and your comings be filled with great and happy memories. Happy new month.
69. Above all things, dear friend, I wish that you may be prosperous and also be found in great health in this new month. Live happily!
70. Surround your environment with positivity. strikeout anything that threatens your inner peace, and free all regrets of the past. It is a new month. Be hopeful for better things.
71. The blessings of the good Lord do not come to us from the East nor West but from above. May the showers of blessing rain on you and dwell with you in this new month as you set your eyes above towards heaven.
72. Break forth into singing and rejoice in the Lord, for He has remembered you in this new month. Your testimonies shall be obvious through your inexplicable joy. Happy new month.
73. Blessed be the Lord who has singled you out for more blessings. Be ready to do great feats throughout this month and beyond. A happy new month to you!
74. Arise and shine for he who hears the cries of the needy is here to wipe your tears now and forever. Happy new month.
75. Thankfulness makes 'tank-fulness' a reality. Be thankful for your little wins. A thankful heart receives astounding blessings from heaven. Enjoy the rest of the month!
76. I pray that our eternal God becomes your refuge in these trying times and may his arm cover and protect you and your family now and always. Happy new month. Stay safe.
77. Let that God-kind of wisdom that passes all understanding dwell upon you and guide your decision making through the new month and beyond. May you make favorable decisions that will bring you success and smile. Happy new month.
78. My prayer for you is that you increase in all sides and may your barns be filled with plenty of foods in the new month. Enjoy surplus and abundance.
79. May your days of lack end instantly with all the sorrow in your heart. All your lost years shall be recovered in multiple folds in no distant time. It's a new month, be expectant.
80. Be fruitful. Multiply. Expand. Grow. Flourish. Blossom. That and more is my prayer for you in this new month.
Be motivated and get your circle of influence motivated too, with these inspiring new month motivation and new month motivational quotes.
You may put a comment through, so I can get feedback on how this has been helpful to you.
Do enjoy an inspiring, motivated, and fulfilling new month.
Cheers!