100 Never-boring Topics To Talk With Girlfriend At Night On WhatsApp or Phone
Communication between you and your girlfriend is important in a relationship, and in so doing you are getting to know who you are in love with and know their needs as well as to know how much you're compatible.
It is always good to discuss and ask questions, but when it comes to topics to talk with girlfriend at night a level of sensitivity is required, to help you know what your partner is comfortable discussing at night.
Discussing interesting topics, especially at night, after a busy day, together will not only help to ease the stress of the day, it will also help solidify the relationship.
We will be discussing deep and interesting topics to talk with girlfriend at night. Be sure to utilize them and also have fun while discussing. These topics will help especially when you just started your relationship.
Once again, these are not interview questions! (lol). Make it interesting!
So, let's dive in!
Romantic Topics To Talk With Girlfriend At Night On The Phone
Truly, discussion on phone cannot be compared to physical communication where body language and facial expression can be seen and understood.
Nevertheless, emotion can be passed, information can be exchanged and even facial expressions can be observed through the phone if you're on video chat.
The following topics to talk with girlfriend at night can be done over the phone, and you can be sure you'll have some fun talking about this stuff.
Note, the questions are not arranged in any order, you may pick them as you may want. And you don't have to bombard her with all of the questions. Take them slowly, so you can catch fun as you bond.
1. How was your day, today?
This is a question to help you begin and show you care enough to know she had a great day.
2 Can you trust me with your heart?
This is going a little bit deeper and intimate. And mind you, touchy as it seems, ladies' hearts are fragile.
3. What is the craziest thing or annoying thing you have ever done?
Yeah. That would be really fun to know.
4. What was your last relationship like?
This will be a guide for your relationship such that you will be able to avoid what might serve as a traumatic experience as in the previous relationship.
5. I want to introduce you to my family is that okay with you?
This is an important question, especially if it's a new relationship. She might not be ready to meet your family yet, as she might want to go a little bit slower.
6. When will you like to get married?
This is also a deep question that shows that you're serious and committed to the relationship.
7. Where do you see this relationship in the next 2 years or do you see us together in the next 5 years?
It is always important to set a goal before anything you embark on in life. See how far you can go in the relationship, this enhances commitment.
8. Would you like a pet name?
Pet name could be special to some people and not to others, so you can just ask her if she'll be comfortable with it.
9. What's your view about a long-distance relationship?
A long-distance relationship can tear you apart from each other and can make your bond stronger depending on your preference and how committed you're.
10. What can I do to upset you?
Yes, it's important you know. And I'm sure you'll want to avoid that.
11. Do you like to save more or spend more?
This is an important factor to check in your partner. Some people are naturally are spenders, while some are a saver. The earlier you know this, the better it will help to avoid an unhealthy argument.
12. What's your view about having a joint account?
Yeah, there is no wrong or right answer to this. It all depends on the individual.
13. Do you still talk to your ex?
Of course, it's important you know, so you don't get unnecessarily jealous. And it's good that you talk about it, so you agree on what's comfortable for both of you.
14. Would you prefer going out and visiting friends to staying indoor?
This will help you know her temperament and her social life.
15. Would you prefer eating out to doing the cooking yourself?
Not every lady likes going to the kitchen! And that's not bad. It all depends on the individual.
16. Who are the 3 most important people to you?
It is always good to know the important people around your partner and always seek counsel in case there's an issue to settle or not.
17. What do you consider a waste of money?
It's important you know, so she doesn't perceive you as a waster.
18. Is there a word you love most, maybe love, peace, money, or hope?
This will give you a clue about her values.
19. What can make you break up with me?
You may be surprised at what you'll hear.
20. Do you love God and how much of a priority will you place Him?
This helps you to know her spiritual level just in case.
Related Post: Cute Questions To Ask Your Partner
Interesting Topics To Chat With A Girl On Whatsapp Or Facebook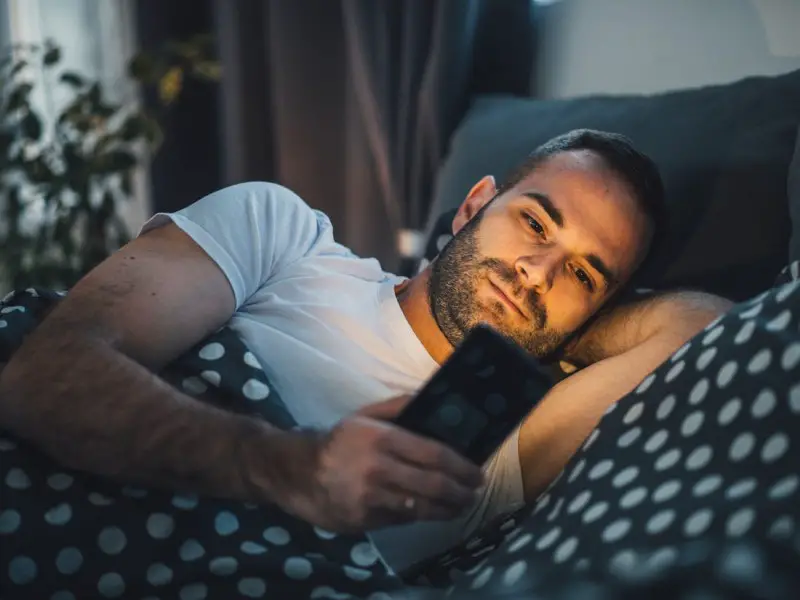 WhatsApp, being one of the most popular chatting apps, can foster your communication and relationship with your girlfriend.
This session provides you with topics to chat with a girl on WhatsApp. Irrespective of who she is, either a crush, a new relationship, or the girl you're dating.
They could be used as topics to talk with your girlfriend at night, or as a way to get to know her better at any time of the day. However, be sure you're asking these questions when she's ready to discuss and reply to your chat.
1. Do you prefer chatting to talking on the phone? This helps on how to communicate better.
2. How much do you love art, or would you prefer nature to art?
3. What genre of music do you like to listen to?
4. Do you like sport? Which sport do you have a passion for?
5. What's your favorite color and style of dress? You may need to know, in case you want to get her a dress as a gift.
6. What type of movie would you like to see at the cinema? This may help to fix a date with her when you know her favorite movie will be showing at the cinema this weekend.
7. If you were to have dinner what food will you order for?
8. Tell me something funny about yourself? Yeah, this will help you catch some fun together.
9. What can you say about me? It may be interesting to know her perspective about you. This will help to clear misconceptions and confirm some of her observations.
10. Do I have a character you don't like? Assessment is very important in a relationship. This shows you both are set for growth.
11. Do you love reading, or seeing the movie?
12. What are your 3 choicest colors? You may be surprised how identical or different you are on this.
13. Do you enjoy working out?
14. How do you spend your free time? This will give you a clue about her interest and hobbies.
15. How do you relieve yourself of stress?
16. Do you like traveling and if you do where will you like to go? This may let you know where to go for your next vacation.
17. I like dogs do you like any pets?
18. Can you share with me your childhood memories? It is always okay to talk about the past if it will not cause any trauma but if it is traumatic then give it time until she finally opens up herself.
19. Tell me about your family?
20. Am I welcome at any time to your house?
Related Post: Signs She's a Good Woman To Marry
Deep Things To Talk About With Your Girlfriend On The Phone / Chat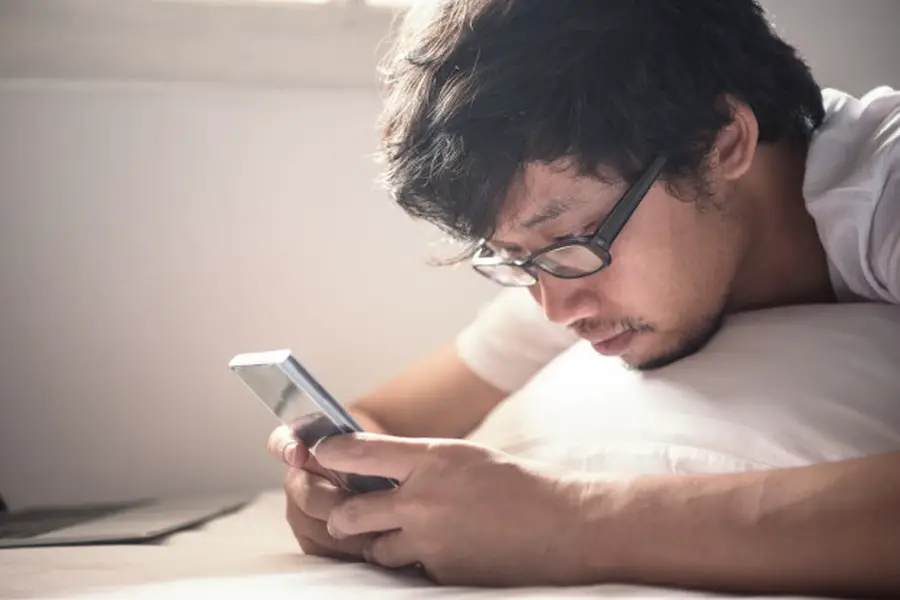 Some things are better discussed on the phone, especially if your girlfriend is still shy to say some things in your presence. These are topics to talk with girlfriend at night or at any time of the day on the phone.
We know that discussing and asking questions about yourselves can be a saving grace to help you or your girlfriend when things are going the other way round.
So, we prepared several things to talk about with your girlfriend on the phone.
If you pay closer attention, depending on how much chemistry you guys share, you can imagine her intention and see her expression through the phone. This way, you'll not only be getting to know each other better, but you'll also be sharing the deeper feeling of emotion.
Let's check out these important and deep things to talk about with your girlfriend on the phone:
1. Ask about how her day went and what she learned. Be her stress reliever, someone she can share her pains with, and also her confidant.
2. Say something funny just to make her smile. That can help relieve her stress further.
3. After having a long day what will you like to do to relieve yourself of stress? Maybe to eat, sleep, go to the cinema or ….?
4. Talk about your area of interest together. This helps in your compatibility test.
5. Discuss your favorite movie and artists.
6. Discuss what inspires you and get to know how she gets inspired too.
7. Ask if she is a lover of music, drama, or art.
8. What's her view of scientific discoveries happening around the world?
9. Ask questions on 'what if'.
10. Does she like to party or prefer staying alone life?
Late Night Conversation Topics To Discuss With Your Girlfriend
11. What does family mean to her?
12. Get to know what career she would love to pursue.
13. Discuss your past failures and how you dealt with them.
14. Ask about the most embarrassing moments she's had and how she got over it. also, how long does it take her to get over it?
15. Ask about what keeps her going in times of trial.
16. Discuss your religious background.
17. Discuss spirituality.
18. Ask if she is dependent or independent.
19. Can she work under pressure or not. How does she manage the pressure?
20. Get to know what she can do over and over again without getting bored.
Related Post: How To Communicate Better In A Relationship
Deep And Serious Questions To Ask Your Girlfriend When Chatting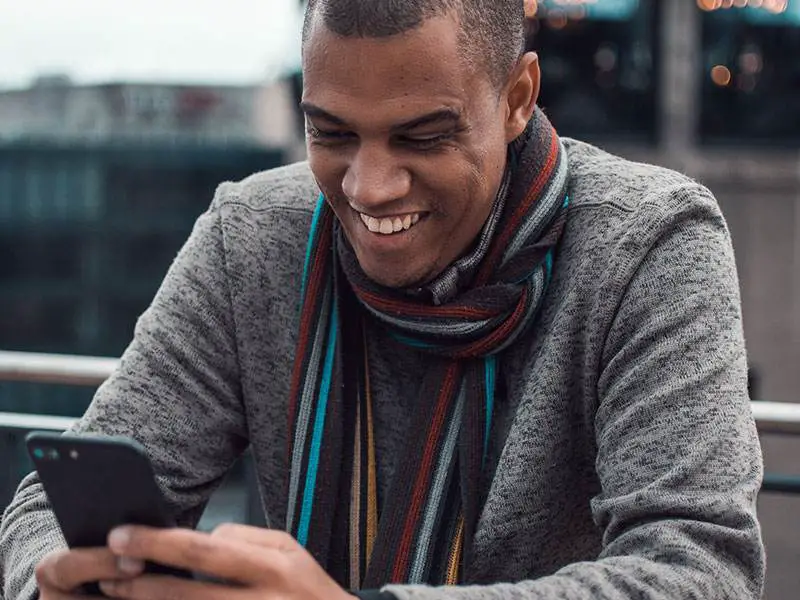 In a relationship, sometimes, it is necessary to get serious and ask serious questions.
Serious questions to ask your girlfriend when chatting is to help you handle serious issues even as you chat, either at night or any time of the day.
So, here are some very serious questions to ask your girlfriend when chatting:
1. What do you think we need to work on in this relationship?
If you notice you are having issues constantly or falling out you have to make it work if you truly love each other.
2. What if you were to make a sacrifice what will that be? Try to know her limit.
3. What is that error you will like to correct in parenting?
4. What is the worst memory you had as a child?
5. What can you do to help victims of inferiority complex?
6. Do you like politics and what's your view on the country's economic growth?
7. What's your view about science and technology?
8. What is the thing you love about me?
9. Can you attend your ex's wedding?
10. What is your perfect picture for your husband?
11. What have you done that has given you satisfaction or that you're proud about?
12. Do you still miss your ex? If yes, how often? This is important because if she hasn't let go of the past, issues will keep appearing to you two.
13. Do you like my way of reasoning? No one wants a partner they won't be proud of.
14. Has your love ever been reciprocated? That's if you have ever had a one-sided love before.
15. Is there anything worth emulating from your parent?
16. Can you have a joint account with your spouse?
17. Are you a manager or a spender?
18. Do you like helping the needy and the less privileged? If you are someone like this you will want your partner to be so too.
19. Can you allow your children to be at the boarding house or be a day students?
20. What's your biggest fear in life? You can help her face her fears if she isn't confident enough to face them.
Related Post: Long-Distance Love Texts
Sweet Things To Say To Your Girlfriend To Make Her Happy And Smile
One of the many things you can do to her at night or when chatting at any time of the day is to say sweet things to your girlfriend to make her happy.
So, we got you some carefully structured Romantic things to say to your girlfriend to make her happy and keep her interested in you.
1. Knowing you is the best thing that ever happened to me.
2. Thank you for understanding who I am.
3. Your smile is the most beautiful in the world.
4. You mean the world to me. You're all I've ever wanted.
5. I love everything about you. you're such an inexplicable angel.
6. You're amazing. Not only that, you look amazing.
7. I've always believed that it is difficult to have a blend of beauty and intelligence, but you proved me wrong. You're a total package.
8. No matter what happens you will always have me by your side; loving you fresh each new day.
9. Whenever I am with you I feel complete. I wish I had met you earlier.
10. Seeing you sad means I am sad, so always be happy; at least, for me.
11. You inspire me to be a better person. You're a rare gem.
12. To my amazing adviser and companion, I want to say "Thank you".
13. Your heart is as beautiful as your look. I'm lucky to have you.
14. The way you care and treat people around you is admiring and inspiring. Keep it up, darling. You're the best.
15. I love you, sweetie, and I'll always do.
16. Every morning, as I wake into reality, your thought fills my mind. Every night, as I close my eyes into the dream world, your face is all I see.
17. Where have you been all my life? I can't imagine life without you.
18. Babe, don't stop being good. You are amazing.
19. Everything looks good on you, my darling. You're such a charming angel.
20. Thank you for loving me.
Related Post: Love-filled Words To Make Her Trust You
There you have 100 carefully crafted topics to talk with girlfriend at night. I believe that this will facilitate your communication and help you get to connect in a closer way.
Not just that, you can set her feelings on fire and melt her with the provided sweet things to say to your girlfriend to make her happy.