100+ Very Cute Flirty Questions to Ask Your Boyfriend, Girlfriend or Crush | Intimate, Deep, and Romantic
If you are looking to understand your other half better, look no further! We've got you covered with a list of very cute flirty questions to ask your boyfriend or girlfriend. When you feel bored, or need something to discuss with your partner, you may chip in any of these intimate questions to ask your partner.
Not just that, we've also loaded this blog post with several ways to improve communication in your relationship, so this can be a total package for you.
The word intimate is usually interpreted to mean bedroom conversation. But, contrary to popular belief, intimate questions go beyond the topic of sex and cover a much wider spectrum. Even if you've just started a relationship or have been together for years, it is very important to stay informed.
This is because our wants and needs evolve and our desires change in line with life experiences. Besides, there are still a lot of things you're yet to learn about each other, and asking some intimate, romantic, and thought-provoking questions can be a good opportunity to bond.
So, here are some intimate, cute, and flirty questions to ask your boyfriend or girlfriend that will help deepen your love and relationship. But before going into those deep questions to ask your partner, let's see how to connect with your partner on a deeper level.
How To Connect With Your Partner On A Deeper Level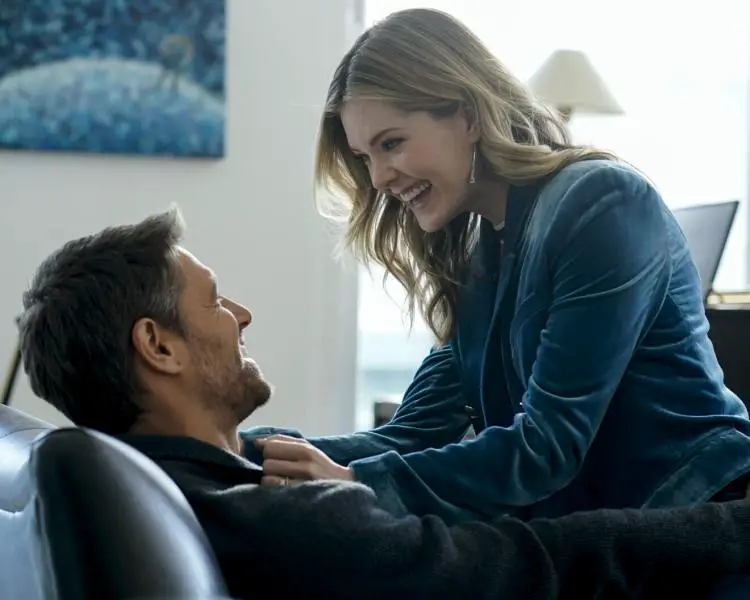 How well do you know your partner? Think about it: when was the last time you had a meaningful conversation with your partner. It may seem like a herculean task to create enough time especially when you probably work 9-5 five times a week.
That being said, it is important to improve our relationship to prevent it from going stale even with a busy and tight schedule. Below are tips on how to connect with your partner on a deeper level.
• Let Your Conversation Be Reasonable
It's good to talk and chitchat about your feelings and feel mushy. However, if you truly value your relationship, and want to build a future with your significant other, then take time out and ask more serious questions about their personal life or beliefs( below is a compilation of questions you can ask to get to know them better).
• Pay Undivided Attention When Having A Conversation
When you're talking with someone, don't be absent-minded. Be present. Put your phone aside and avoid texting or paying attention to something else. Focus on the person you're with and be genuinely interested in what they're saying.
Doing this will make them reciprocate when it's your turn to speak and improve your overall relationship.
• Control Your Emotions
As much strength as it takes, don't let disagreement progress into a destructive argument. If you let your emotions cloud your sense of reasoning, it can cause a trivial argument to blow up and ultimately end your relationship.
Rather, keep your calm, talk it over and make a logical compromise where necessary so that your relationship can progress.
• Know And Understand Your Partner's Love Language
Gary Chapman, in his book titled " The five love languages," explained extensively the different love languages and how to identify yours' or your partner's.
Having a concise understanding of this can prevent arguments in the long run and help strengthen your bond. Regardless of how your partner decides to show love, appreciate it and be open to different displays of love other than yours.
• Give Love
Love can only be reciprocated when it is given. Don't expect to receive love from your other half if you're not giving it out in equal measures. The more love and care you show, the more love and care you'll likely get in return.
• Be Attentive To Your Partner's Needs
If you wait to be told everything before you do anything, your relationship may be heading for destruction. Be able to read your partner's body language and know exactly what they need and when they need it. In other words, listen to the things that are left unsaid.
This may take some time to perfect, but once you do, it will save you a lot of stress and improve your relationship.
• Be Open-Minded
When it comes to love and relationships, a closed mind will do you no good. Have an open heart and mind. Don't expect anyone to change just because you love them. Accept them for who they are.
The truth is that holding back love is not even a guarantee that someone will change; it will just charge you for the worse by portraying you as selfish and stingy.
Serious Questions To Ask Your Girlfriend Or Boyfriend
Communication is very important for a healthy relationship. And although it can be difficult to keep the conversation flowing, questions are necessary to strengthen your relationship and improve your intimacy.
Our ideologies and perception are what shapes us and it is different for everyone even though similarities exist. This is why it is important to ask certain questions that can help reveal the level of compatibility and avoid clashes in the future.
Beyond cute and flirty questions to ask your boyfriend or girlfriend, here is a compilation of serious questions to ask your boyfriend or girlfriend to prepare for the future.
1. Do you believe in God?
2. What is your religious preference?
3. What's your take on sexual intimacy before marriage?
4. What are your plans and goals for the future?
5. What do you feel passionate about and what is your driving force in life?
6. Have you been in a previous relationship? How many, how long, and what caused the breakup?
7. What would most people be surprised to learn about you?
8. Do you want to have children? If you do, how many and what other options would you consider?
9. How close are you to your family?
10. If you could change anything in your family, what would that be?
11. Do you believe in having a mentor? Do you have any? Who is your mentor?
12. Where do you see yourself 5 years from now?
13. What are your financial goals and aspirations? Would you want to further your education or start a business?
14. Are there any habits you have and would want to change?
15. What accomplishments in your life are you most proud of?
16. Have you ever felt vulnerable? What caused it, and how did you handle it?
17. What's your happiest memory?
18. What challenging setbacks have you faced? How did you conquer them?
19. What do you find attractive in me?
20. Everyone has made mistakes in the past and has regrets? What's the one thing you wish you could change?
21. What was your initial thought about me the first day we met? Please, be honest.
22. Do you have any financial obligations to anyone?
23. How would you describe your perfect spouse?
24. Do you have any ex you still have feelings for?
25. Do you have any child or children from previous relationships?
26. Have you ever been abused in past relationships?
27. How would you describe your perfect man or woman?
28. Would you say I meet up to your standards?
29. How would you describe your perfect life? Be detailed.
30. What do you think the role of a woman is in a relationship? How about the role of a man?
31. Do you want to have children? And if so, would you want them homeschooled?
32. Do you think couples have specific roles in marriage? Give me examples.
33. What was your most serious relationship? How long was it and what was the cause of the breakup?
34. Have you ever cheated or been cheated on? What exactly happened?
35. Would you say you're a spender or a saver?
36. Are you good with planning and budgeting your money?
37. Do you prefer indoor or outdoor dates and how would you describe your perfect date?
38. What are your financial goals?
39. How good are you at keeping secrets and have you ever been betrayed?
40. Do you have any habits or addictions? What are you doing to curb it?
41. What's a deal-breaker for you?
42. What is your biggest fear? Do you have phobias for anything specific?
Related Post: Improving Your Self Esteem
Romantic Questions To Ask Your Girlfriend Or Boyfriend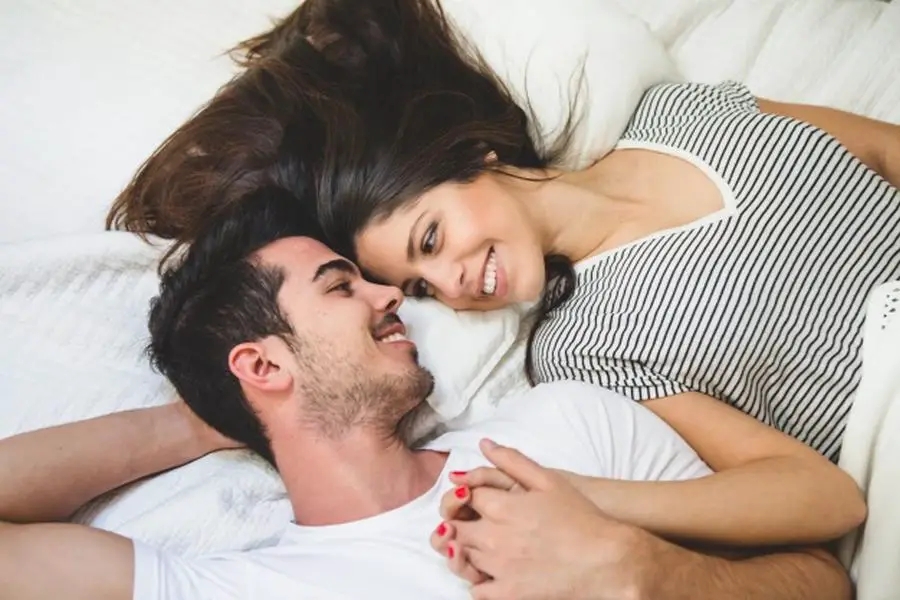 Romance doesn't happen overnight. It takes hard work for you to see results. A great way to do this is by asking questions. Asking your girlfriend or boyfriend about their opinions on topics, likes, and dislikes can help you know your partner better and strengthen your relationship.
Below is a compilation of romantic questions to ask your girlfriend or boyfriend the next time you want to play a game.
43. What is your definition of love?
44. Do you believe soul mates exist?
45. What made you fall in love with me?
46. What were your thoughts when you first saw me?
47. How would you describe the perfect dinner date?
48. Do you like hearing how beautiful you are?
49. Do you like romantic movies?
50. What's your favorite one?
51. What turns you on?
52. When did you have your first kiss?
53. What is your love language?
54. Do you think there's something such as 'too much love'?
55. How would you describe our relationship right now?
56. Did you think our relationship would last when we first met?
57. What do you think is the perfect romantic gift?
58. Describe your perfect valentine's holiday?
59. Did you feel butterflies when we first kissed?
60. Do you like it when I put on cologne?
61. What's your favorite love song?
62. Do you think I'm a good kisser?
63. What's your picture of a perfect honeymoon experience?
64. Do you dream of me?
65. What do you think my favorite thing about you is?
66. What do you love the most about me?
67. What is your most cherished memory about us?
68. Which song puts you in the mood? Do you have a playlist?
69. What is your favorite thing about our relationship?
70. What can I do to make you feel more loved?
71. How many times have you been in love?
72. How would you describe the perfect wedding?
73. Do you like a public or private engagement proposals?
74. What romantic gestures do you like?
Cute Flirty Questions To Ask Your Boyfriend or Girlfriend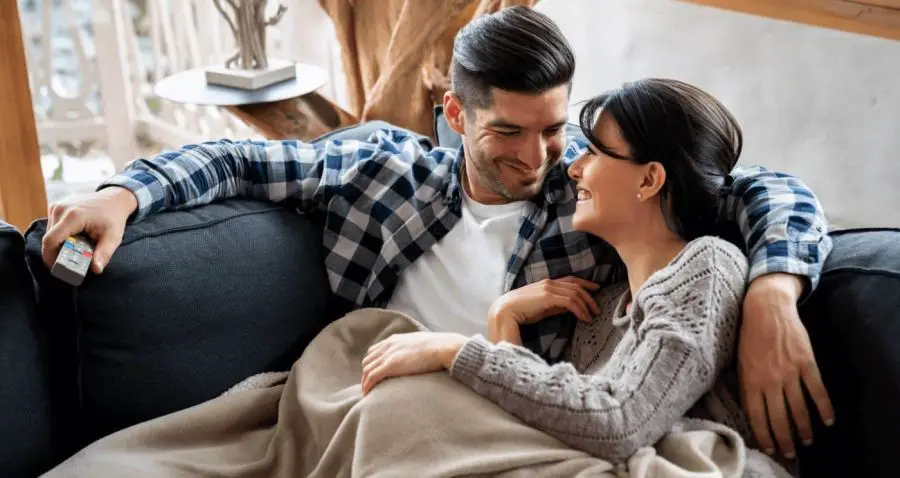 It's a well-known fact that ladies prefer men who know what they want. Men who are not scared to show their interest in a simple and straightforward manner, without having to beat around the bush.
This is why we have compiled cute flirty questions to ask your girlfriend or boyfriend that can set you in the mood and boost your relationship.
75. What excites you?
76. Do you enjoy kissing?
77. Where do you like being kissed the most?
78. What attracts you the most in a guy?
79. What's your biggest turn-on?
80. Do you like being hugged?
81. How do you like your hugs?
82. Does anything make you nervous in front of a guy?
83. What's your biggest turn-on?
84. Do you like being dominated?
85. How likely are you to make the first move?
86. Have you ever had a body massage? Do you enjoy it?
87. What are your plans for the weekend?
88. Are you clingy?
89. Do you enjoy being touched?
90. I love it when you smile. Can you smile more often?
91. How adventurous are you?
92. What previous adventures have you had?
93. What would you miss about me if we were not together?
Related Post: Handling Relationship Challenges Correctly
Freaky Questions To Ask Your Girlfriend Or Boyfriend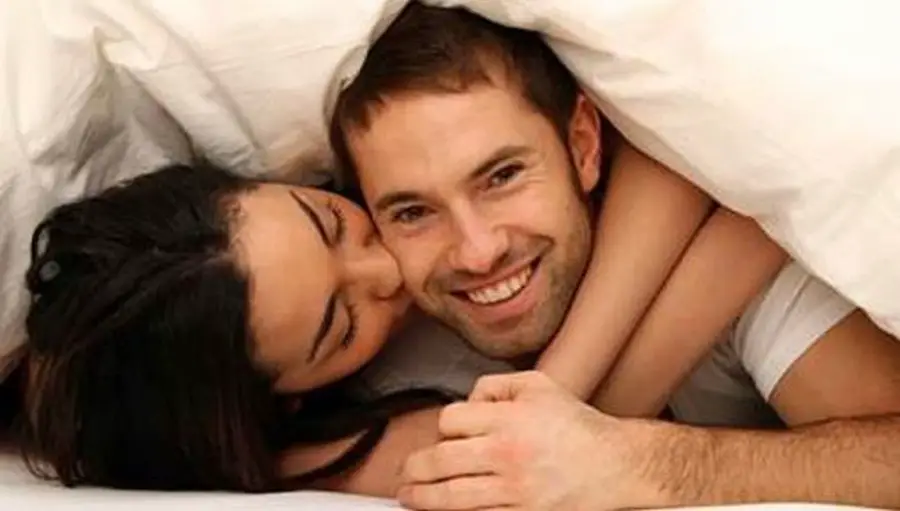 Asking your partner freaky questions is something both boys and girls enjoy doing. To keep a relationship going and keep the passion aflame, it is important to add some spices and as expected, we've got you covered.
Below is a list of freaky questions to ask your girlfriend or boyfriend to help you know and understand each other better.
94. What is your favorite part of my body?
95. What is the sexiest thing a partner can wear?
96. Which do you prefer, long or short hair?
97. Would you prefer a passionate kiss or a warm tight hug?
98. Do you have a fetish?
99. Have you ever made a sex tape?
100. Do you have any fantasies? What are they about?
101. What are your favorite places to be touched?
102. Do you feel jealous when you see someone else checking me out?
103. Do you like it when I'm acting possessive of you?
104. Are you good at dirty talking? Give me an example.
105. Do you want to know what I'm wearing?
106. If you could describe my body in three words, what would you say?
107. Do you like making out?
108. What time of the day do you feel aroused the most?
109. What's the one thing you want me to do to you that I'm yet to do?
110. What's your favorite way to hold me close to you?
How To Communicate Effectively In A Relationship
Effective communication is the key to great relationships. Poor communication skills can lead to conflict, disagreements, and misunderstanding.
However, let it be of note that communication is not exclusively verbal; it can also be non-verbal; for example, body language. So, whether you are dealing with conflict or not, keep in mind the following tips on how to communicate effectively in a relationship.
• Right Timing
There is the right time for everything.
Picking the right time to have a conversation with your partner can make a very big difference in your relationship.
Take note of body language (your partner may be too tired after a long day at work and need to rest). You can also inform him/her ahead of time so that they'll feel more prepared for the discussion.
• Avoid Bring Up Past Events During An Argument
Oftentimes, it can be tempting to bring up past events that are seemingly related to current ones, when having a misunderstanding. As tempting as this might be, this can make the whole discussion very confusing and stir up anger which may most certainly result in an unhealthy argument.
Focus on the present, your feelings, and on finding a solution to the problem on the ground.
• Listen: Don't Just Hear
People usually think they're listening, but simply hear and most times are absent-minded.
Pay attention to what they are saying and be actively involved in the discussion. Ensure not to interrupt. Listen so that you can give the appropriate feedback.
• Avoid raising your voice at your partner even during an argument.
• Avoid body language that is disrespectful. For example, checking your phone in the middle of a conversation.
• Avoid blaming or criticizing your partner.
• No matter how hard it may seem, avoid controlling or dominating the conversation. Give the other person room to express him/herself.
• Process your feelings before engaging in a discussion. If you start a discussion feeling upset, it may lead to conflict.
• Use constructive and positive criticism. No one is bound from making mistakes.
• Never enter an argument with the mindset to win. Make necessary compromises and strike a balance.
• No one is an island of knowledge. Always try to see things from your partner's point of view.
• Leave notes containing information of your whereabouts, if you can't reach your partner on the phone.
• No matter how busy you are, endeavor to check in regularly, throughout the day. This will let your partner know you're always thinking of them.
• Avoid using "the silent treatment" no matter how pissed off you are. This will only make things worse.
• Avoid walking away mid-argument. You can explain that you need a moment away from the conversation.
Related Post: Step Up Your Communication With Your Partner
New Relationship Advice For Guys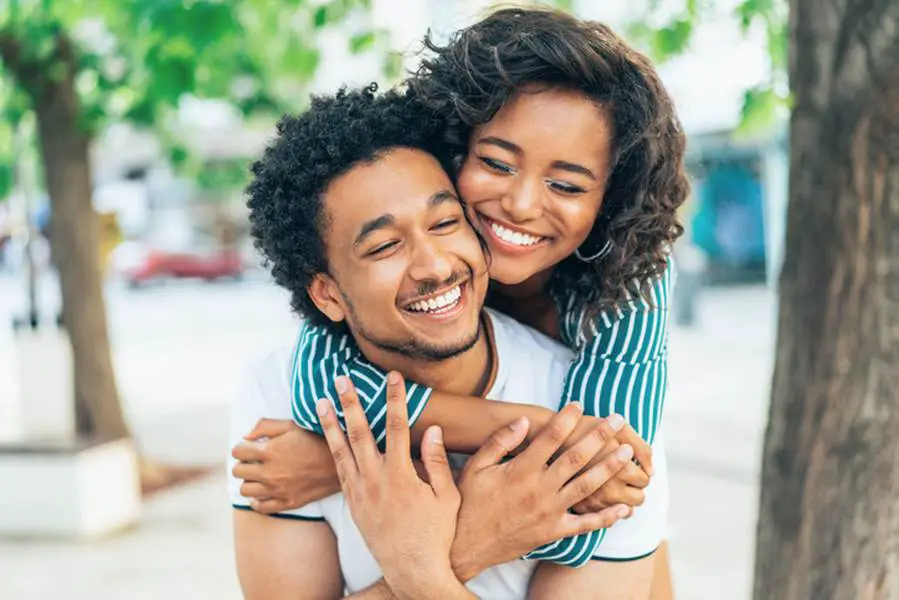 To be honest, love can be complicated. When it comes to love, some people are clueless. The problem is that many assume they are well informed when they are not, and fail to take heed to pitfalls to avoid and what to do in a new relationship.
Anyways, just to be sure you're not leaving anything behind, below are some tips on new relationship advice for guys.
• Validate and don't discredit her feelings. Don't make her feel like she's the only one expressing her love in the relationship.
• Stand up for her and others. Women love it and appreciate a man who can step up and defend them. Now, don't take this to mean that she can't defend herself.
• Don't be afraid to speak up about what's bothering you. A lot of men tend to bottle up their emotions from their partners but, this causes more harm than good in the long run. Besides, the majority of women prefer a man who can talk about his feelings.
• Listen to your partner. Women love it when you pay attention to what they're saying. Just listening can go a long way in preventing clashes.
• Be good at making decisions. This goes beyond picking out a restaurant or movie to watch but involves more important life decisions. It can be a big turnoff to a woman if you're not decisive or always avoiding the bigger decisions.
• Make her feel special, no matter how little or hard it may seem. It can be as little as getting flowers or as big as an all-expense-paid trip to a romantic destination for a week. Just ensure that she knows that you value her a lot.
• Learn how to communicate in her preferred love language. This will go a long way and save both of you a lot of stress.
• Never take your partner for granted. Learn to be appreciative of the things she's doing no matter how little it may seem.
• Surprise them often as possible. It may be as little as leaving notes in unexpected places.
• Have dreams and work towards accomplishing them. Women love men who are goal-oriented. So, be hard working.
• Be supportive of your partner's dreams and aspirations. Help your partner achieve their goals, without feeling threatened by their achievements. Instead, let them know you're proud of them. This will create a boost in your relationship.
Related Post: Professional Advice to Boost Romance in Relationship
New Relationship Advice For Ladies
A lot of women go into a relationship without being prepared for what it entails. The male mind is a mystery, and to help understand men better, we have made a compilation of new relationship advice for ladies who have just begun dating.
Even if you've been in a relationship for some time, these tips will still prove helpful.
• Be a good listener. Although women prefer talking and the man to listen. When it's his turn to talk, listen and be interested in what he has to say even if you do not completely understand it.
• Keep it light and simple. Just because you're grown up, doesn't mean you should act grown up all the time. Being able to be playful is one thing that men love and can keep a happy relationship together.
• Be friends with his friends. If you're friendly with his friends, he'll like you even more and feel more relaxed around you.
• Be romantic. It's a fact that not all men understand romantic gestures. But, don't give up on him. A simple at-home dinner with candles lit and his favorite wine may simply be enough.
• Accept him for who he is. Don't date him with the purpose of trying to change him; how he dresses, how he talks, or his child-like humor. Just let it go and love for who he is especially if he's happy that way.
• Encourage him and be sensitive. Don't remind him constantly of his failures. Men are very sensitive when it comes to issues regarding their past mistakes. Instead of reminding him of his failures, encourage him and let him know you believe in him.
• Tell him what you want. Men can't read minds and find it hard reading body language especially early on in the relationship. Help him out by speaking up.
• No matter how pissed off you are, never use the silent treatment. Ignoring your boyfriend when you're pissed off might seem like a good approach but, it does more harm than good. He'll just be confused. Instead, talk it out or request a time out.
• Don't try to win every argument. You are a team and should act as such. Find a common ground and make the necessary adjustment.
• Make sure to compliment him genuinely. When he looks good, does something sweet, accomplishes a task; it might seem little but helps in boosting your man's confidence.
• Don't be too clingy. Guys need their space even when they don't say so. Besides, there are other things in your life that need attention. Strike a balance.
• Don't pretend to be someone else. You don't have to be interested in the same things as him but can support him. Just be yourself. It's better in the long run.
• Don't let go of others in your life. I know relationships can be overwhelming, but, ignoring your other relationships is not healthy at all. Keep your family and friends as a priority too and make sure you're not pushing people away.
This is obviously not just a compilation of cute flirty questions to ask your boyfriend or girlfriend; it is a complete approach to help you relate with your partner on a deeper level.
While you engage him or her with these deep and romantic questions, don't make it appear like an interview, instead, make it a fun moment in a relaxed atmosphere.
Wishing you the best in your relationship. Cheers!