75 Romantic Love and Trust Messages for Distance Relationship for Him Or Her
Just before we delve into the most romantic love and trust messages for distance relationship for him or her that have been provided for you in this post; I'd like to take you through how to express love in a long distance relationship and maintaining romance in spite of the distance.
Having someone whom you love and want to spend the rest of your life with is a great thing. But, circumstances sometimes can separate you from your lover and put you some miles away; resulting in a distant relationship you probably never planned for.
Distance relationship comes with possibilities for lack of trust and the need to constantly nurture your love. This could make you wonder what to do to make a distance relationship work.
Going straight to the point, I would like you to know that love and trust are keys to maintaining a distant relationship. Therefore, sending love and trust messages for distance relationship for him or her is a habit that needs to be embedded to foster romance and continuous love.
Sincerely, a long-distance relationship most times is difficult to maintain because you don't get to see your partner often. However, when there's love and trust, a distance relationship can be filled with amazing feelings of romance and genuine love.
In this post, we will be acquainting you with the necessities to maintaining a long-distance relationship and also provide you with some emotional Love and trust messages for distance relationship.
A healthy relationship is a heart-to-heart feeling, that should not be hindered by distance. You can be ten miles away from your partner and still feel incredibly emotionally connected to him/her.
Related Post: Highly Emotional Love Quotes
Cute Love and Trust Messages for Distance Relationship for Him or Her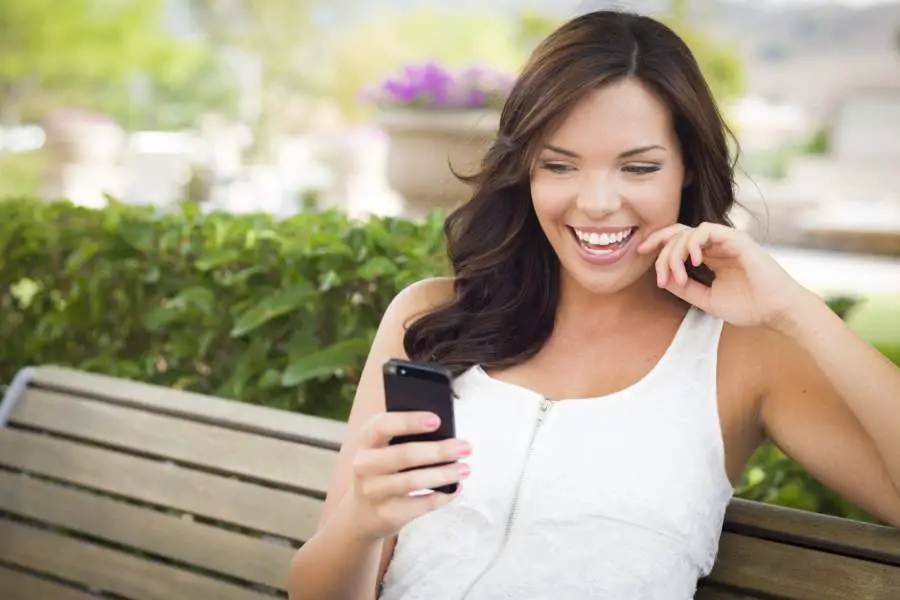 Long-distance relationships take a lot of effort, communication, and sacrifice from both Partners. Sending an inspirational message for a long-distance relationship strengthens and helps to spice up your relationship.
1. You may be far from me, but it can't change what I feel for you. There is nothing I can do even though I'm missing you; other than to wait for your return. I love you more than ever before. I miss you, darling.
2. Sweetheart, my love for you supersedes the distance between us. I'll be here for you no matter how much it may cost. I want you to know that you mean the world to me.
3. The distance might separate us but the love I have for you can't be compared with anything. Babe, no matter how long it takes, I'll be here waiting for you. I love you now and always.
4. A day did not go by that I won't think about you. I miss you with every breath in me and I'm sure nothing can measure the happiness in my heart when we see each other. I can't wait to hold you close to me. I love you.
5. It's very hard living here without you by my side, sweetheart. I know this will not continue forever. Till then, I promise to give you my best to make this workout. I love you, Angel!
6. The distance between us just keeps pointing to the fact that I do need you. You are my angel from heaven. When I'm with you it feels like a dream comes through. I love you!
7. No amount of distance, pain, fights, or differences in opinion can break our bond. We're like the best of friends and the deepest of lovers.
8. I cannot possibly think of loving anyone else the way I love you, dear. Even though we're distant apart, you're my life. I cannot imagine my life without you.
9. I can't wait to see the day we'll meet again, to have the most amazing time together. I feel lost in love with you my dear. Only togetherness can do this. Your love conquers my thoughts all the time.
10. Honey, forget the miles in-between us, you capture my mind all the time. There is never a moment when I don't think about you or miss your presence. I feel so weak in your love.
11. Saying goodbye can be hard; especially when you don't see each other very frequently. But let's instead concentrate on the joy that is to come when we're finally in each other's arms.
12. We might be apart but our hearts beat for each other. Let's keep the love's fire burning. Trust me everything will work out perfectly. I love you!
13. Distance is nothing compared to what my heart feels for you. I missed cuddling under a blanket and sharing hot chocolate on a dark winter night. Darling, know that I love you and I promise not to let you down.
14. You might be far off from where we call home but my heart is right there with you. Let's not give up now, everything will be all right. I love you!
15. Every day, I keep falling in love with you over and over again. I feel connected to many things but you capture my heart. I love and cherish you, love!
Love And Trust Message For My Wife / Husband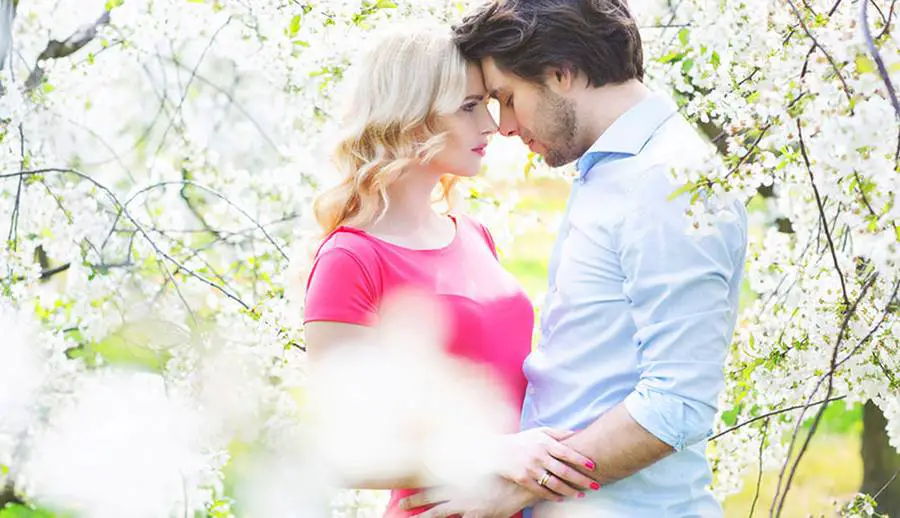 Give your text messages, additional tweak, with some inspiring words of love for your wife or husband. When you need romantic words for a long distance relationship or some beautiful SMS for him/her, I've got you covered here.
1. Every moment we spend together feels like it should never end. It's like an eternity in heaven, with just you and me.
2. The day I met you, something whispered to me and said "That's your Angel". It would have been my greatest mistake if I had missed you. You are a treasure to be cherished, a fortune, to be kept jealously.
3. Every time we are together, I feel so happy. You bring so much joy to my heart. I love you helplessly.
4. Sometimes, I just stop and smile because everything about you is beautiful. You are an embodiment of beauty and virtue.
5. Trusting someone with your heart is risky. I agree. Trusting you with my heart is the best decision I ever made. And guess what? I hope to always keep it with you.
6. I must confess that writing this wasn't easy. Not because I lost my knowledge of grammar, but because it's difficult to articulate the right word for someone as wonderful as you.
7. With you, my life becomes enviable. You make my life easy and its journey awesome. You are my answered prayer and dream come true. I love you!
8. We've all had a share of a great day with unexpected blessings and favor. For you, today would be such a day. Be expectant. Be positive.
9. Look through the window and you'll see the beauty that comes with today! May all you do today end up beautiful! Wishing you a happy day!
10. I hope you won't take this as flattering, do you know that even the sun envies the brightness of your smiling face. You're such an embodiment of beauty, my angel. Good morning.
Motivational Quotes for Long Distance Relationship
To Express Deep Feelings Of Love
1. Don't stop dreaming, keep going. I'm always proud of you. You are amazing and I love you, buddy!
2. The struggle you are passing through because of the distance between us now, is preparing us for the strength needed tomorrow.
3. One of the greatest secrets to a successful life is not running behind what you don't have; It's sitting and making the most of what you already have. Success herself will come and find you.
4. Things will surely get better, just wait a little longer and you'll see how time reveals.
5. Feel the pain, learn the lesson, and use it in a way that will make your relationship grow, so that you can move forward and have better results.
6. Take one day as it comes, a distance relationship will surely work out if you will let it work.
7. Without sacrifice, responsibility, and commitment, no relationship can work out. Because love comprises of a single soul living in two bodies. Distant in our body, but intertwined in our soul.
8. The world is so quiet without you by my side. I love you today more than yesterday and forever.
9. Loving someone deeply gives you courage and being loved gives you strength.
10. There is never a place for true love. It happens in a heartbeat, in a single flashing, throbbing moment.
11. The sky and the cloud, the moon and the star, the heaven and the Earth can bear witness to your love in my heart.
Cute and Romantic Love And Trust Messages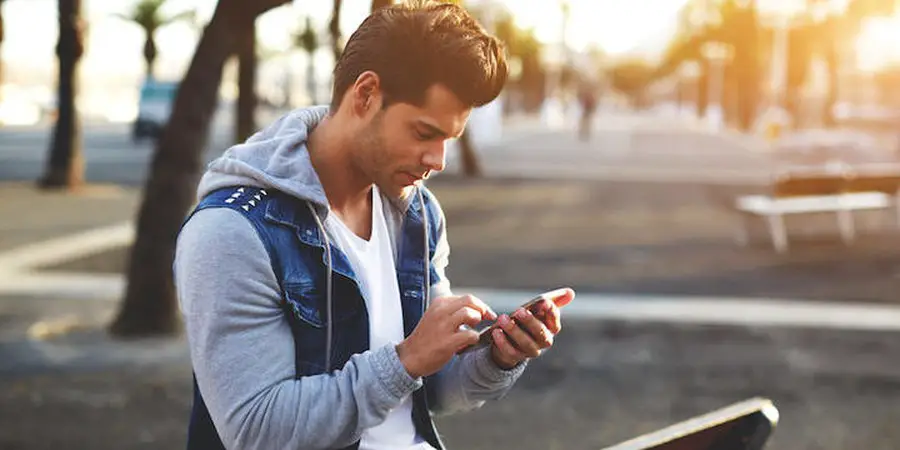 Who said men are oblivion to words? That's not true! Both men and women have two ears, and that is to say, we are both opened to words from all directions. Try some sweet romantic words for him through a text; you'd be surprised how heart-touching love messages can be, even to men.
Whether you want to write to your husband/ boyfriend or to your wife/ girlfriend, here are some sweet love messages for him from the heart.
1. I'm super proud that you are the father of our children and I am even happier that you are the love of my life. I'll love you forever.
2. Your strong support has made our marriage beautiful. I love you for making every activity in our marriage, a romantic and fun-filled adventure.
3. You make me happy, you make me smile, you make things easy and I'm glad that I chose to spend the rest of my life with you. I love you.
4. My favorite spot is being in your arms; the loves and warm embraces are simply the best feelings ever.
5. My day starts in the most perfect way and I really do not need a cup of coffee to start my day when I'm with you. You are everything to me.
6. I still haven't figured out how to sit across from you and not be deeply in love with everything you do. You're my definition of a perfect man.
7. Amidst my troubles and struggles, your shoulders are always there for comfort. You wipe my tears away and fill me with so much hope. You are forever precious to me.
8. If this is what marriage is all about, then I would marry you a thousand times without giving it a second thought. Thank you, darling, for the kind of man you are.
9. I miss our goodnight kisses and late-night conversations. I wish you weren't so far away
10. I never had a moment's doubt that I loved you. I believe in you completely. You are my dearest one, my reason for living.
Quotes About Long Distance Relationship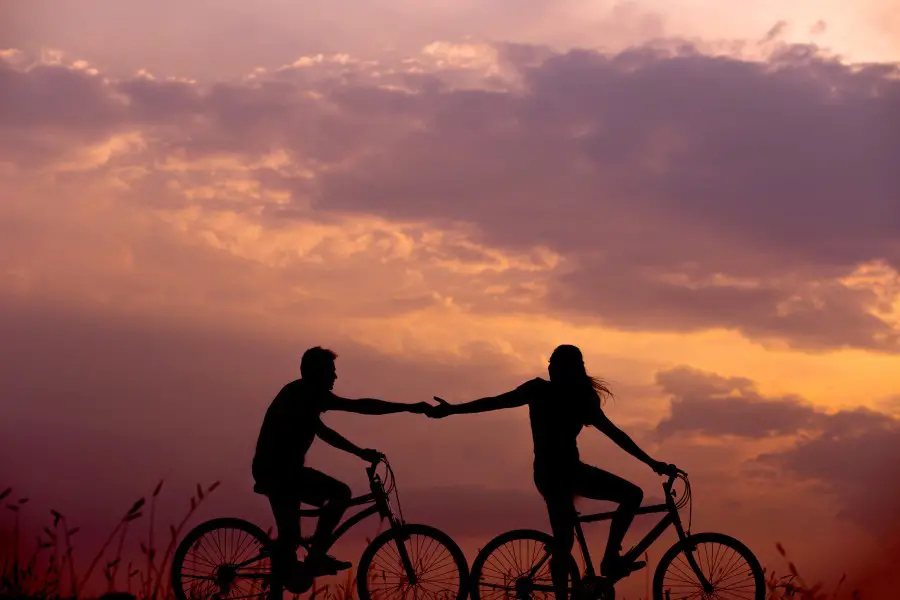 Below are powerful quotes about long-distance relationship that you can send to your lover as a reassuring messages of love.
1. Loving someone who you do not see is not a bad thing. It's just a clue that love is not in sight but heart.
2. Distance doesn't separate two hearts that love each other, for the memories shared span the miles and in a wink, they are there together.
3. The most amazing things on earth cannot be seen, tasted, or even touched. But are felt with the heart.
4. No matter how far you may go, distance will never be able to wipe out those beautiful memories shared. We'll appreciate and embrace our time together knowing how lucky we're having each other.
5. You might be far for my hand to hold but too near for my heart to love and cherish you. You make me feel great, even from afar.
6. True love is not measured by distance but by the two hearts ready to love each other no matter the miles apart.
7. Long-distance relationships teach us to value the time we have to spend together. A reminder that every moment is unique and every second together should be treasured.
8. Distance does not bother me, but I can't imagine life without you. For you, I'll go through the miles, valleys, and hills.
9. Distance is not the issue but the millions of times I have to wait to hold you in my arms. As long as we're under the same sky and breathe the same air, we're sure of one.
10. When two hearts are meant for each other, distance is not a barrier. Either you're here with me or not, you're forever in my heart.
Surviving Long Distance Relationship Quotes
Surviving long-distance relationships require maximum responsibility, trust, and unwavering love.
1. Be the one to survive your long-distance relationship, let the success story begin with you. Be an inspiration for others.
2. Nothing good comes easily. Your commitment, effort, and trust are needed if you want a surviving long-distance relationship.
3. The input given to your relationship will be the output received. Put in love, patience, sacrifice, and passion and see the lasting realities of love and romance.
4. Most things that are handily attained, obtained, or retained, without any effort or sacrifice lack value… It's human nature.
5. The trials and challenges of distance have given our relationships a depth of love and trust for each other.
6. At times, it's not the miles that is the problem, but how you handle it. Your willingness and readiness to make it work will make it work.
7. If distance were measured in terms of the heart we'd never be more than a minute apart.
8. Distance is not a barrier when someone means too much to you. Don't focus on it, it'll work; instead, believe in one reason why it will.
9. Long-distance relationships are not for dreamers but for those who believe and are ready to make it work. Remember, oceans separate lands not souls.
10. Distance only separates bodies not hearts with strong intentions. A successful relationship comes if you strive for it not wishing for it!
11. Trust is like paper; you can't perfect it once it's crumpled! Be faithful to your partner!
12. Never be shaken by fear of the distance. Stand right and tall. The miles are temporary but love shared is forever.
13. Being far and loving each other without any discrepancy is characteristic of real love. Life is too small to be spent alone, so find a companion!
14. The day you find yourself smiling for no reason, dreaming about one person all the time, and wanting to become something in life, you're in love.
Related Post: How to Handle Relationship Challenges