55 Have A Wonderful Birthday Wishes, Messages and Quotes
Birthdays are special occasions filled with precious memories and heartwarming moments. Everyone wants to spend that special day surrounded by those they love the most. It's the only time of the year when everyone celebrates your day and you can enjoy being the center of attention.
The beauty of birthdays is to be celebrated by friends and family and to be showered with love, gifts, heartwarming birthday prayers, through amazing birthday wishes and messages. These are different ways of expressing how much we want them to have a wonderful birthday.
With these emotional birthday wishes for someone special, you can add your shade of colors to their special day. and solidify your friendship with "birthday message to my friend"
Isn't that beautiful?
Have A Wonderful Year Ahead
Every birthday is a new opportunity to start again, plan and have a more wonderful year unfold. It comes with a new ray of hope and optimism for the new year. Let your birthday messages align with the optimism in the heart of the receiver. Let them feel the vibes of the new possibilities they are about to enjoy in your birthday wishes.
Wish your friends, colleagues, family members a wonderful year ahead with these sweet ways of saying have a wonderful year ahead.
1. May the happiest moments of the previous year be repeated and multiplied this year. Have a wonderful Birthday, dear friend.
2. Remember all the joys of former years, I ask God to multiply them for you and to guide you on the path of your goals towards better experiences and numerous testimonies. Have a wonderful year ahead.
3. You are about to start another year and I can only thank you for the great friend that you have been and are. I hope you start the year with the best energy of all. Have a wonderful year ahead.
4. I hope that this year that is leaving will leave you many lessons and great memories. I am sure that the coming year will be full of surprises for you. May you be very happy in your new year. Happy birthday!
5. I hope that this new year of yours brings new opportunities and that with each one of them you will become happier. Have a wonderful year ahead, dear friend.
6. Happy birthday to a special being! I know you have many plans for this year and I ask God to help you fulfill each one of them. Have a splendid birthday celebration.
7. Happy birthday to a beautiful soul. Have a wonderful year ahead, dear friend, may this be the best of all your years. Enjoy!
8. Life becomes sweeter and more fun when you have friends as important as you. It's a blessing to have you by my side. May God's blessings never cease to flow towards you. Have a wonderful birthday.
9. Dear friend, may God's goodness and mercy lead you through this year and beyond. Have a wonderful year ahead.
10. Happy birthday, dear friend, I wish you happier days ahead. As you start on the right foot, may all your expectations become realities.
Related Post: Thank You Messages to Best Friends
Happy Birthday Fabulous Friend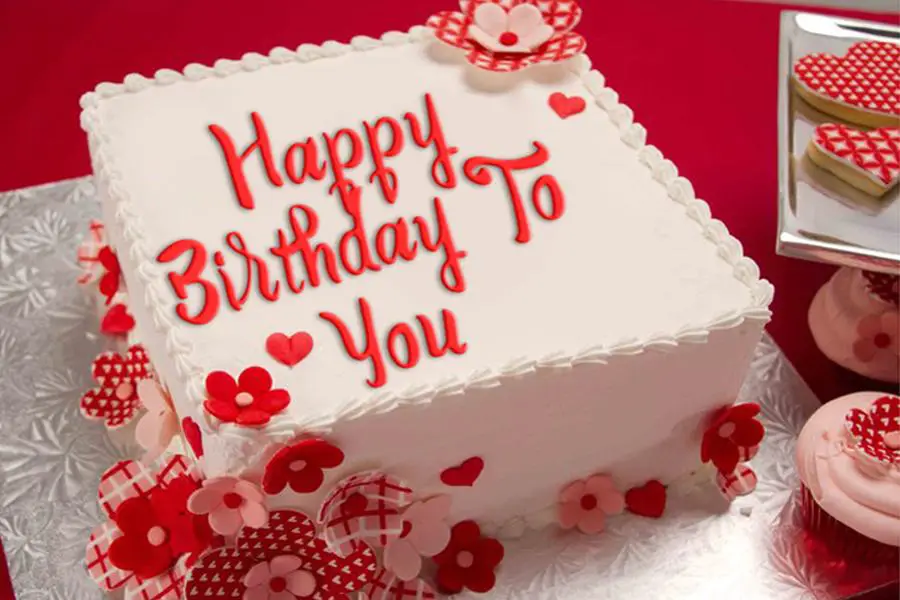 We all have those friends who matter a lot to us. Those whom we cannot take for granted. They are simply fabulous friends who always have our back. On their special day, a heartwarming birthday message sent across to them will communicate our love to them and how much value will place on them.
It's not unusual to rack our head over words to put together for them, but you don't need to worry over that. Here you have sweet birthday messages for that fabulous friend. With any of these amazing birthday wishes and messages, let him or her know, that they have a special space in your heart.
1. Happy birthday fabulous friend! Enjoy many sweet and amazing years.
2. Happy birthday, best friend. My wish and desire for you on your birthday and many days to come is that you are, and will always be, happy, fulfilled, and healthy!
3. It's your birthday today. Permit me to remind you of this: you're unique, you're an exuberance of excellence, you're amazing… knowing you, is worth more than knowing a thousand. Happy birthday! Happy birthday to a special person. May the years ahead of you be as fabulous as you are. Have a wonderful birthday.
4. Happy birthday to a beautiful soul. I am confident that the year ahead of you is a beautiful one with beautiful experiences. You're loved and cherished.
5. For someone who has the most beautiful soul and the kindest heart, I am wishing a birthday that's equally as beautiful. Congratulations to you, dearest.
6. Happy birthday, friend. You are one of the most selfless, loving, and caring Dude. I am ever privileged to meet in life. Do enjoy a beautiful birthday celebration.
7. Wishing you the sweetest birthday, friend. I consider myself to be so privileged knowing you, and I am especially proud to be your friend. My desire is that the new year comes with so much to be happy about.
8. What more can I say about a so generous man like you. your love and generosity know no bound. On this day, I celebrate you and wish you the very best.
9. Happy birthday to a genuine friend with a sincere heart. I am wishing you a year filled with pure happiness and sweet memories for the coming years. I love you.
Related Post: Birthday Quotes for Son In-law
Happy Birthday Prayer Messages / Wishes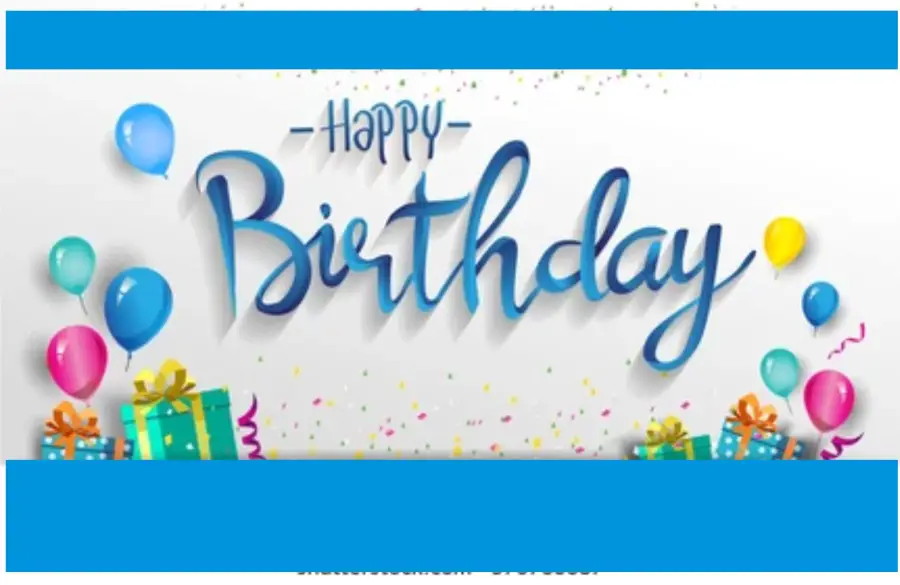 Sending birthday prayer wishes to special people in our lives is a sweet way of setting their new year in motion by the power of God. Happy Birthday prayer messages are good ways to express your heartfelt desires to your friend, families, and loved ones.
I have, therefore, made available for you, in this section some beautifully crafted sweet birthday wishes to celebrate those who matter in your life.
1. As you add another year today, my prayer is that May God bless you today on your birthday and every day after. May you be inspired by His promises for your life, and always follow His paved path. Amen
2. On this occasion of your birthday, I pray that your day is filled with happiness and serenity, and I give thanks to God for all that you are to me and my family.
3. I celebrate you today and pray that the LORD ALMIGHTY bless you today as you celebrate your birthday, tomorrow, and forever. Happy birthday!
4. This is my prayer for you as you add another beautiful year. "The LORD bless you and keep you; the LORD make his face shine on you and be gracious to you; the LORD turn his face toward you and give you peace." (Numbers 6:24-26).
5. I am wishing the happiest of birthdays to the most wonderful person I ever met! Praying for God's richest grace for you, now and always.
6. As you celebrate today, may your heart be filled with joy unspeakable full of the glory of the Lord. May the Lord lift you above everyone that rises against you. I wish you the very best in life.
7. This is my prayer for you today, that the Lord will guide every step you take, lead you into the right path, and make you willing to take every relevant decision required to enjoy the best of his blessings. Happy birthday.
8. It's another wonderful birthday of someone special. I wish you all the joy in the world and peace of mind. Happy birthday, dearie. May all you desire and pray for yourself come to reality.
9. Happy birthday. May you be blessed with a more beautiful life full of joyous moments, peace, and riches. Wishing you a joyous and blessed birthday.
Related Post: Birthday Messages to Someone With A Big Heart
Birthday Wishes for Someone Special Far Away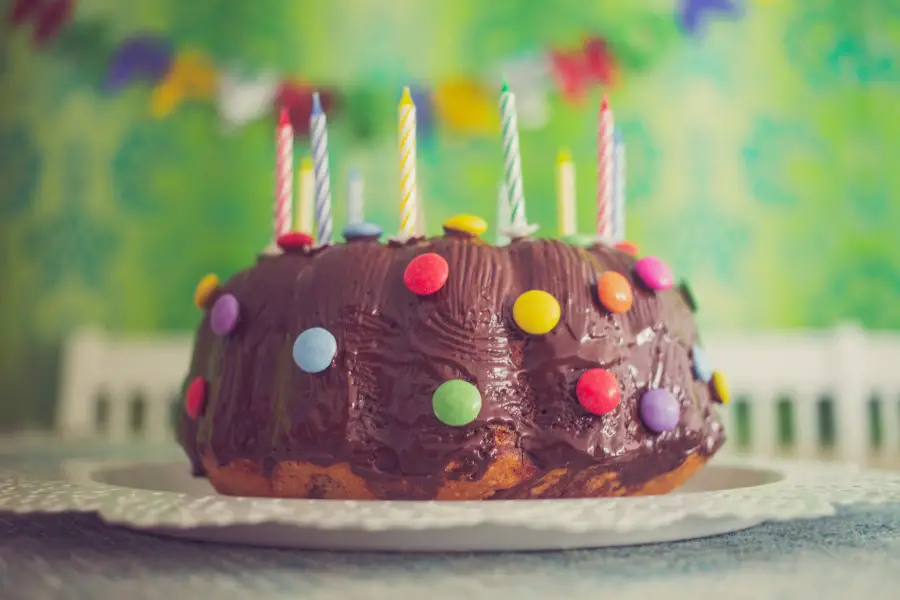 I understand how much you wish to be present at that person's birthday party, and how much love you want to pour on him or her because they deserve it. sometimes, it's just not avoidable to be absent due to distance.
However, sending some sweet birthday wishes for someone special far away can have the same (or perhaps, almost the same) effect on them, because it's coming from a dear heart.
So, for that amazing person, here are amazing birthday wishes and messages that are just right for them.
1. If I have wings, I would fly over. If I'm a superman, I would cover the distance between us in split seconds. How I wish I could be with you, to see you blow the light on the candles. Happy birthday, dear.
2. Yes, the geographical distance between us is so wide, but you're so close to my heart. Today, as you add another year, may you enjoy many more beautiful additions to your life. Have a blast!
3. Have a wonderful birthday, my love! You are a very special person and you mean a lot to my heart. You deserve all the happiness life can give you. Enjoy better years ahead.
4. My prayer for you today and in this new year of yours is that may God give you of the dew of heaven, of the fatness of the earth, and plenty of grain and wine. I love you, dear. Good morning
5. You deserve a superlative happy birthday. Many happy returns to you. Cheers!
6. As today is a special day for you, I'm hoping that it shall be the beginning of one of your best years. Here is all of my love and best wishes to you! Happy birthday!
7. Happy birthday to a very special buddy; a beautiful soul, and a big-hearted fellow. As I celebrate you this day, I also want you to know that you mean so much to me. Celebrate!
8. It is my joy that you came into the world, more so, that you came into my world. Happy Birthday, sweetheart. You mean so much to me, and I'll never take you for granted.
9. It's your birthday! Sometimes, I do wonder if you were born or dropped from heaven. You're an angel, and your kind is rare. Happy birthday, Angel.
10. The very first day I met you, you stole my breath away. You're an amazing person. It's your birthday, and I know you have enough breath to blow the candles. Enjoy a beautiful birthday celebration.
Related Post: Sweet Emotional Text Messages
Emotional Birthday Wishes for Best Friend
Being emotional isn't wrong; after all, we are all emotional beings. To be emotional is to show, without pretense, how you feel about someone.
When it's our friends' birthday, it's alright to be emotional in our expression of love towards them. It's fine to simply say "have a wonderful birthday, friend"; but when you need to go a little further and deeper, these Emotional Birthday Wishes for Best Friend are good options to pick from, as you celebrate that special friend of yours.
1. Every year, I look forward to this day, the day that an angel took on flesh and walked upon the earth like human beings. Darling, I celebrate you today, being your birthday, and I cherish you always, being special species. Happy Birthday, my love.
2. The moon-light may not be so bright, but it has not lost its ability to give light. The sun may not be seen, but it's not gone. No matter what happens, I want you to know that my love for you remains. Happy birthday, my love.
3. You're a special being. Like no one else, you bring a smile to my face. Like nothing else, you gladden my heart. If I'd to choose, again and again, I'll choose you as my soul mate. Happy birthday, to the best of friends.
4. Happy birthday, friend. My earnest prayer for you, every day of the week, every week of the month, every month of the year, and every year of your life; is that the lord will always keep you and make you an envy to your world. Happy birthday.
5. Wondering why I am still awake this midnight? That's because I can't stop thinking about you, and I want to be the first to wish you a happy birthday. Enjoy the sweetest birthday, just as you are.
6. In beauty, no other bird can be compared to the peacock. In flying high, none can compete with the eagle. In courage, the lion ranks high. Happy birthday, to a special someone.
7. The true proof of love is not a racing heart-beat, but peace of mind and joyful heart. Fortunately for me, I found all in you. Sweetheart, do enjoy a loving year ahead, characterized by peace and joy.
8. How else do I celebrate a beautiful soul like you, than to sincerely say, "Happy birthday, special." You're such a great friend and lover. Enjoy all that the year brings for you.
9. To the greatest lover in the world. I want to say "Happy birthday!". Thank you for loving me and being lovable. Your best is yet to come. Cheers!
10. Beauty and virtue don't usually come in a single package. So rare that not many people have it together. I'm glad because you're among the rare ones. Happy birthday, to a rare one.
Related Post: Emotional Text Messages to Him
Birthday Wishes for Seniors or Superiors
Finding the right word for a respected person to celebrate their birthday can be a herculean task. The respect we have for them, and the formality to be maintained makes it more difficult. We know this, so we included this session for you, to be able to send the right birthday wishes for seniors and superiors.
You may have to adapt these amazing birthday wishes and messages to seniors and superiors in your life; however, we endeavor to use the universal language appropriate for a respected individual.
1. Dear boss, your dedication, and focused vision motivate us to say no to mediocrity. We appreciate having someone exemplary like you as a leader. Do have a happy birthday.
2. Happy birthday, dear supervisor. It's a special day for us because it is your special day. As the great leader that you are, you deserve the best in life. We wish you many happy and fulfilling returns.
3. On this bright and special day, I wish you happiness and fulfillment for the rest of your years. Happy birthday, sir. Do have a wonderful birthday.
4. As a leader to reckon with, you have given us inspiration and leadership in its true meaning. Happy birthday to you sir. You deserve a long and fulfilling life. Cheers!
5. Happy birthday, boss. I wish you the very best that life has to offer; because you deserve it. you are such an awesome role model. You are honored, sir.
"Have a wonderful birthday", is one of the best ways to send amazing birthday wishes and messages, depending on who the receiver is. If for a friend, we've provided you with some unique birthday wishes for friends. And if you need to be romantic, emotional birthday wishes for best friend would serve you right.