150 Appreciative Happy Birthday Message To A Mentor And Pastor / Spiritual Leader
There are several people in our lives that we cannot but celebrate. Our parents, friends, and relatives are worthy of our celebration. Just the same way we celebrate our parents, so we must be grateful to God for the pastors and mentors he has placed in our lives. This collection of birthday wishes for respected person is therefore a necessary avenue to express our profound gratitude.
Life cannot run without a guide. Our parents and guidance are strategically planted in our lives to ensure we do well in our lives. The same way our parents guide us, so do our pastors and mentors.
Our mentors play important roles in our lives which makes them worthy of our celebration especially on their special day, like a birthday. Any of these Birthday message to a mentor and pastor will make them realize how much you treasure their inputs in your life over the years.
When you appreciate the input of the men of God in your life, you'll be able to explore the wisdom you need to run your life appropriately. Men of God will always be committed to anyone who is grateful to God concerning them. It's very wise to look forward to a special day to extend a birthday message to a mentor and pastor.
Happy Birthday Man of God
The spiritual covering over you cannot be appreciated enough regardless of what gift you give to him/her. Your celebration of them cannot be once and for all, you have to be consistent in extending your appreciation to them as often as possible. As simple as, "Happy birthday, man of God" may sound, it allows you to gladden the heart of your man of God at least once a year.
The birthday of those who have impacted you with spiritual value should be taken as your project on yearly basis. You must not only communicate with them in mere wishes but also invaluable items. Giving gifts to your men of God is one of the best ways to send a birthday message to a mentor and pastor
1. It's bright and beautiful today to know that my mentor was born this day several years ago. This day is always sought by me to express my profound gratitude to you. Happy birthday, man of God.
2. I thank God for sending you to me to set my course aright and go the right path. Your input in my life cannot be underestimated. I'm grateful sir. Happy birthday.
3. Having a mentor like you is the greatest blessing I have ever received from God. You're more than all the accomplishments I have had in my life. Thank you for all you do sir; happy birthday.
4. My major success is traceable to you. Without your impact on my life, I won't be here. I'm always grateful for your timely encouragement in my life. Have a prosperous year ahead.
5. Thank you for being a father, mentor, and pastor to me. You couldn't have done better than you have been doing. Thank you sir for your deliberate investment over the years. May you be rewarded in 100 folds.
6. I thank God for your knowledge and understanding to show me what I don't know and deliver me from destiny mistakes. Your sacrifices cannot be forgotten, they're ever fresh in my memory. Happy birthday man of God.
7. Your sermons and messages have been serving as my inspiration to make me strive hard to meet up to God's standard and align with His purpose for me. As you celebrate today, may the host of heaven celebrate with you.
8. As you advance in an age today, I wish you sound health, prosperity, joy, and peace without bounds. Beautiful things shall happen to you both now and afterward. Joyous celebration to my mentor.
9. It will take an eternity to reward you for your great works over the household of faith. There's nothing we could use to make payment for your efforts over our lives. You shall not miss your reward.
10. You're indeed an exemplary and visionary leader that can be emulated in all areas of life. You've not only preached to us, but you've also shown us how to walk in the reality of your messages. Thank you for being real and genuine. Happy birthday!
11. Thank you for your genuine concerns over us as the people of God. God sees all your works and labors in His vineyards. He will reward you accordingly in the name of Jesus. Glorious birthday to you, dear pastor
12. Dear man of God, I remember vividly the positive and undeniable effect of your messages on my life. How it has saved me from pitfalls and potholes. What if you were not there for me? The downfall will be very obvious! Thank you so much, sir, enjoy a great celebration.
13. Your proficiency in preaching has saved many lives and will yet save many. Your life has preached more messages than your words. As you have your birthday celebrated today, may the blessings of the heavens be evident in your life. Happy birthday.
14. As you attain this golden jubilee age, may the hand of God be stronger in your life. May He increase you in wisdom and depth of revelation. May His works be more prosperous in your hands than the former years. Happy birthday!
15. May this special birthday of yours bring into your life wonders you'll never forget. May there be a visible advancement in every segment of your life as you celebrate greatness today.
16. The memory of this day shall bring unlimited joy to you. You shall not remember this day for evil in the name of Jesus. happy birthday sir and many happy returns!
17. The Lord shall continue to give you victory over your enemies. The will of the wicked ones shall not stand in your life. The plans of enemies are frustrated over you. Happy birthday sir!
18. I pray that your life shall be greater in the coming years than the former. Your light shall not diminish, it shall shine brighter to bring more glory to God as long as you live. Happy birthday sir!
19. Your life has been a tree of blessings not only to us but also to the generation yet unborn. Eternity will remember you for the great works you've done. Greater will you be dear mentor and pastor.
20. May the hand of God rest upon you and grant you peace and joy unspeakable. May He lighten his countenance on you and give you rest on every side. May His wonders never cease in your life. Happy birthday sir.
Related Post: Happy Birthday to Someone Very Special
Happy Birthday Messages To My Pastor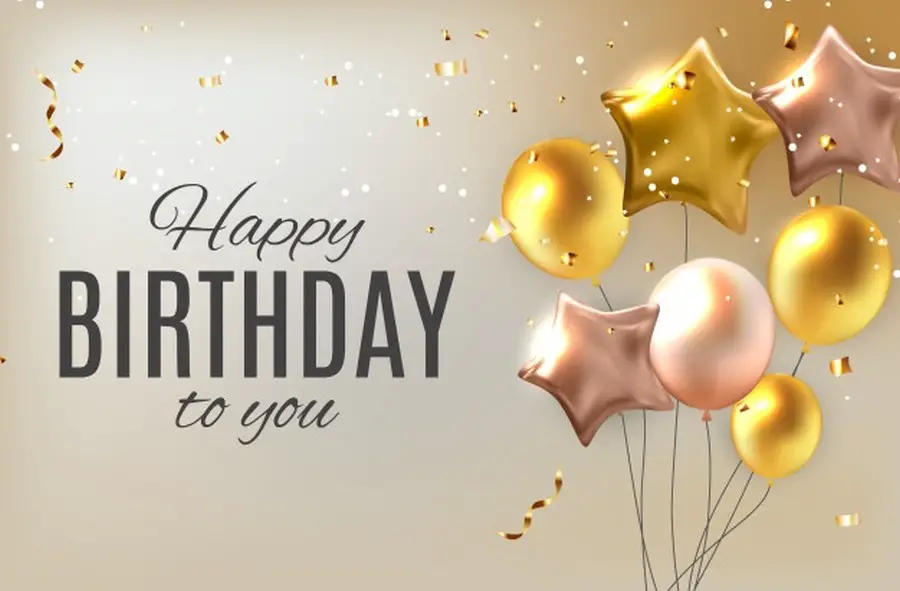 Your pastor is one of the greatest forces in your life that you need always. Without them, your life towards God may not have the right shape. God wants you to have a good relationship with Him that's why He has planted your pastor in your life to lead you the way to Him. Pastors are not people to be celebrated casually, they deserve a special celebration. Happy birthday messages to my pastor should be constructed specially and sent across to them on their birthdays.
It's not good enough to claim you love your pastor, it's much better to express it through words. The messages you send to your pastor go a long way to make him know how much his life and ministry have been a blessing to you which will also encourage him to do more for you. Birthday message to a mentor and pastor are put together to help you strengthen your relationship with them.
21. My dearest Pastor, joyous birthday to you. It's an honor to have you celebrated today as that great day in which a special person was born into the world for a significant life. I cannot but celebrate you. Have an amazing birthday celebration.
22. The blessing of the Lord shall continue to be with you and all that belongs to you. His words shall be more anointed in your mouth. His house shall greatly increase in your hands. Enjoy as you're celebrated all over the world today.
23. This birthday shall be memorable for you. The best of life shall be your portion and no evil shall befall you all the days of your life. Happy birthday my pastor and my best friend.
24. Men like you are a gift. You're one of the most precious gifts God has ever given to help me walk through life. I cannot be grateful to God enough for you, neither can I appreciate you enough for standing by me all day. You shall be rewarded for your works in the name of Jesus
25. The wisdom of God in you has touched countless numbers of people both far and near. The city where you're planted has been a great partaker of the deposit of God within you. This is why I deeply celebrate you for living a life that turns men into right living with God. Happy birthday sir
26. Your impact is visible and cannot be disputed. It has changed many lives and still changing many. It's my prayer that God keeps you relevant till the end of life. You shall not lose touch with divine source all through your life. Beautiful birthday to you sir.
27. I pray that God will continue to be your guide and keep you from falling. May He continue to give you strength and anointing to do more for Him. Happy birthday greatest man of God that has ever lived.
28. The lives God has given you shall not be lost, they shall all flourish. They shall bring many fruits to the glory of God. Nothing dies in your hands. May God use you to win more souls unto Him and expand His kingdom.
29. Your strength shall not be abated. Your glory shall not become a shame. Your light shall not be dim. Your name shall not be abated. Your anointing shall not dry in Jesus' name. Happy birthday, dear man of God.
30. The king's business shall prosper in your hands as you mark the new beginning today. May God's blessings and glory rest upon you and your family. This very birthday shall be a memorable one. Celebrate as God's angels rejoice with you.
31. The grace of God that makes great shall be upon you. The glory of God that brings one into visibility shall radiate on you. The light that makes a man rise and shine shall point at you. Whatever that will take God to make you greater, God shall do by His power. Have a hope-filled celebration.
32. The weight of God's honor upon your life shall be greater than the former years. His countenance will make you become what your efforts cannot. Blessings from every side without boundaries. Happy birthday to my amazing coach of life.
33. I give thanks to God for the kind of mentor you have been to me over the years. You're very rare and genuine in all your operations. What a great man you've been since I came under your mentorship. Thank you for your labor of love. I wish you better days ahead.
34. God will compensate your labor of love that you have shown towards Him and His people. Every sacrifice you have made in His vineyards shall not be in vain. You shall receive 100 folds of all your input. Happy birthday.
35. Just as you have been a source of help and strength to many lives, may the help and strength of God be upon your life. Your family shall be a household of blessings and you shall be blessed indeed. The signature of most high God shall be visible on you.
36. Everything you've been trusting God for shall be delivered to you as a birthday gift from the heavens. The Lord shall fill your celebration with surprise packages in the name of Jesus. I'm honored to celebrate you, dear man of God.
37. Dear Mentor and the special coach of my life, I'm blessed to wish you a happy birthday as this day brings wonderful things into your life. May the good Lord fill your mouth with laughter and joy without limits in the name of Jesus Christ.
38. My man of God and mentor was born today. It's a privilege to be alive to celebrate you with a token of appreciation and gifts. Having you in my life is more than having all the world's wealth. I must say I'm grateful sir. Happy birthday to you.
39. As you have been guiding thousands of us, may you also not lose track with God. God will keep you in alignment with His will and make you exceedingly great on earth. Happy and glorious birthday.
40. The days of your life shall greatly be blessed. The Lord will make you great until you're very great. His signature shall be evident upon you and he will announce you to the end of the earth. Happy birthday, a great leader.
Related Post: Sweet and Thoughtful Birthday Messages
Happy Birthday Message To A Spiritual Leader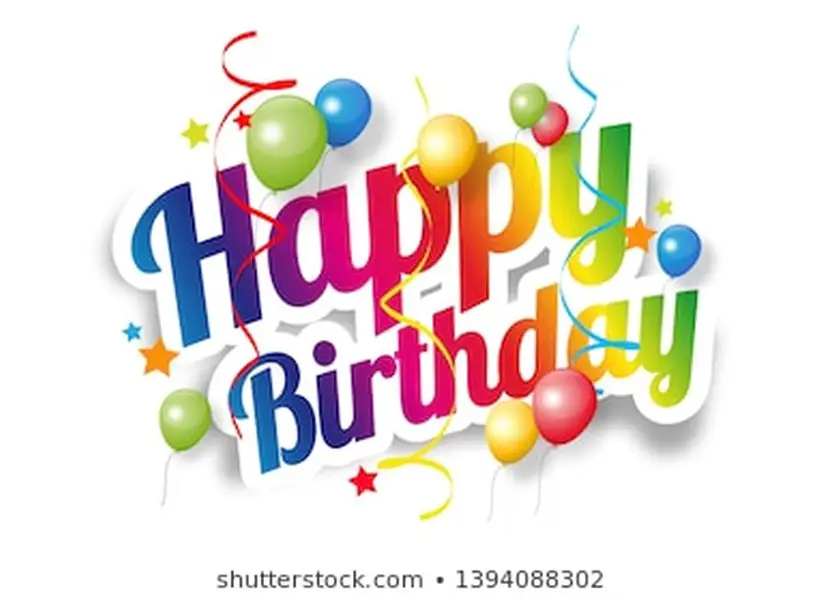 The world is spiritual as people often say. Everything you see in the physical is organized and deployed from the spirit realm. It's risky to walk through life without the consciousness of this fact.
The more spiritual you are, the more advantage you have on the earth. Your spiritual leaders are the ones who help keep your world under control through their teachings and counsel. It's therefore very wise to send a birthday message to a spiritual leader in your life.
Appreciating someone who has a spiritual oversight over you, will keep you covered by their graces and influence in the spirit. If you don't recognize and honor them with all you've got, you may not partake of their spiritual blessings maximally. When their birthdays come, always see it as a time to send birthday message to a mentor and pastor in your life.
41. Hurray! A great one among men was born today and I'm privileged to say Happy birthday to him. It's so exciting to know that you were born today several years ago and it's my honor to celebrate with you. Thank you for what you represent in my life. Happy birthday
42. Your spiritual covering over me has been a blessing I cannot quantify. Many of the times, I cannot stand the thought of you not being in my life. You're indeed indispensable sir. glorious birthday to you.
43. Thank you for always seeing into the mind of God and revealing it to us which has helped us to be pleasing to God and walk in His ways. Your guardianship is second to none in my life. I celebrate you like no other, great man of God.
44. I appreciate you for always bringing into mind the consciousness of doing what is right in this world and remembrance of the life after this world. This has kept us on the right path. I'm deeply grateful for your efforts.
45. Many-a-times, I would have erred except for your spiritual oversight. Your instructions have been my leader even when I'm not in touch with you. Thank you so much, sir. Happy birthday.
46. Your word has been a purifier that purges me from the wrong pathway. Thank you for your daily instructions through your timely teachings. For all that you have done for me, I say happy birthday to you.
47. I join your well-wishers around the globe to wish you a glorious and superfluous birthday. The day of your life, God shall fulfill with sound health and uncommon prosperity. The pleasure of God shall be done in your life.
49. On t your birthday, I desire and pray that God will bring peace to every storm in your life. Your health shall get better, your influence shall advance and your ministry shall flourish more than ever before. You shall be more fruitful than in the former years in the name of the Lord Jesus.
50. On this great occasion, I wish you many happy returns. May God's love and peace be your experience all the ways into a greater and better life. Joy shall not cease in your life as you have been a source of joy to everyone around you.
51. I'm grateful for bringing out the best in me. Thank you for making me walk in the will of God for my life. Your input is obvious to have brought me this far in the journey of life. Joyous birthday to my able leader.
52. Dear pastor and instructor, your messages are doing wonderful things in my life. My courage to walk through life without any form of fear has been a result of your impact gotten from your life and ministry. Thank you for building such confidence in me and I must say that I love you, sir. Happy birthday
53. The faith level you have built-in me has made me what I am today. I have been able to dare the impossible because a great leader like you is in my life. What in this world could be used to appreciate you, sir! I cannot but say thank you, sir.
54. You have been a ladder that I climbed to get to where I am. Your continued guidance has been the confidence I repose upon. God has used you for me and He will continue to use you as the days go by.
55. Truly you're indeed a father and indisputable leader worth looking up to. I always can't wait to sit under your teachings and counseling. Your light has made me see light. The father of light shall also show you a greater light in the name of Jesus.
56. Thank you for always praying for me to bring the best of God alive in me. The effect of your prayer is visible, I cannot deny it. My Leader, happy birthday to you sir for all that you have done so far. God's blessing all the way.
57. As you celebrate your birthday this day, the best of God shall come to you in this life. Your path shall shine brighter and brighter even unto the perfect days. You shall increase and not decrease in the name of Jesus.
58. May the Lord cause you to glow and grow in His glory. The glory of God that makes a man become a wonder shall you experience. You'll advance, you shall not reduce. Happy birthday, my amazing spiritual leader.
59. Your life shall be like a watered garden. It shall flourish and greatly increased. The dews of heaven shall fall upon you and beautiful and colorful things shall grow in the field of your life
60. God shall decorate your life with beautiful and colorful things. His glory shall be seen. All eyes shall see His glory in your life and serve the Lord willfully. Thank you, dear leader. Happy birthday to you sir.
Birthday Message for A Spiritual Mentor / Respected Person
Mentors are instructors that stand in the place of God as His representative to help guide our lives and teach us in the ways that we should go. One of the greatest blessings we could ever receive from God is the blessings of mentorship. When the Lord has blessed us with such a person in our lives, their special days must be paramount to us in every way. Sending birthday message for a spiritual mentor should be what we must be committed to doing regularly as we have the opportunities
Our spiritual mentors are our pathfinders and our eyes in the spirit that help us to see the plan of God for our lives. This could be through their teachings, counseling, or other means. These people are so important in our lives and so must be celebrated. It should be our normal life to send a birthday message to a mentor and pastor that God has placed in our lives.
61. Dear mentor, you have been a blessing not only to this generation but also to the coming generation. Your impact is visible and it cannot die. I rejoice exceedingly over your life of meaning. Birthday celebration to you sir.
62. God who has started a good work with you will continue with you until He has done everything written concerning you in the scroll of eternity. May His counsel stand strong in your life and fulfill all that is written concerning you. Rejoice evermore sir.
63. The Lord will continue to make each day of your life meaningful till the end of your stay on earth. Nothing shall stop His plans for your life in the name of Jesus. I celebrate and honor you, sir. Better days are here for you and the ministry in your hands.
64. You shall wax stronger and greater in the purposes and will of God for your life. May you walk in greater clarity to be more accurate in His will for your life. Divine guidance shall never cease in your life.
65. Just as God blessed Abraham and his generation, so will He bless you and your generation to come. May He do good unto you than at your beginning, so that His name be praised in your life. Thank you for being a blessing to me and my family. Happy birthday.
66. The works that the heavens have started in your life shall not stop halfway. God will not leave you until He's done with His project in your life and ministry. I celebrate my dear mentor and I'm saying happy to you from the depth of my heart
67. Whatever you're trusting God for in this season shall be granted by the heavens. You shall not be deprived of anything good in this life. Your expectations shall be fruited in the name of the Lord. Glorious birthday sir
68. May your faith wax stronger and greater as you walk in the divine will for your life. Unbelief shall not find expression in your community. Everything shall work according to divine plans. Have a great celebration!
69. The Lord has promised you to fulfill all your heart desires. Just as he has promised you, so will he do unto you and your generation. Thank you for being a mentor to me and the entire people. Happy birthday
70. The dreams of your heart shall come into play physically. You'll not leave this earth without fulfilling everything that you have conceived. Till your old age, you shall be manifesting God's dreams for your life and endeavors.
71. Heavens shall supply you with resources without limit. Nothing good shall be wanting in your life. Riches and honor shall be found in your house and peace within your wall.
72. You've been a good father and mentor over the years. Just as you have been good, the goodness and mercies of the Lord shall not depart from your life. Enjoy the grace and goodness of God as you celebrate your birthday.
73. The joy of the Lord is your strength. The atmosphere of your life and ministry shall be joy dominated. Joy shall not dry in your life in the name of Jesus. Dear mentor, I love you. Happy birthday
74. Prosperity is the portion of those who are on the Lord's side. May the riches of heaven be your living experience as you walk into another new phase of life. Happy prosperous birthday.
75. Dear mentor and coach, I celebrate God's presence and anointing over your life and ministry. Indeed, no one can do these things except God be with Him. This God that has been with you will never leave you, sir. Thank you. Happy birthday
76. You've been with God and whoever is with Him is immune to failure. Failure is banned over your life. Success shall be your only experience now and forevermore. Happy Birthday. Enjoy.
77. Your faithfulness in God's service has been very commendable. Your life is a tree of blessings and I take pleasure in emulating you in all that you are. Thank you for your great life well lived. Happy birthday my Coach
78. The mercy of God has been flowing in your life and ministry as all eyes can see. This same mercy shall not cease from flowing in the name of Jesus
79. May God  bless you adds life to your years. Every stage of your life shall be meaningful all the way. You shall never be out of relevance in the name of Jesus and your glory shall not fade. Happy birthday.
80. Sincerely, I deeply celebrate you, dear mentor and father, for your undeniable and significant impact on my life. Thank you very much for living for God. Happy birthday sir.
Related Post: Powerful Prayer Birthday Messages
Birthday Wishes for The Pastor's Wife
For every successful pastor, there is a woman behind the scene. If there's no wife in your pastor's life, something is missing that cannot be filled by other things except her. As much as you appreciate and celebrate your pastor, His wife also must be celebrated. Happy birthday to the pastor's wife makes her see how important you take her, which will make her serve your pastor better.
A pastor's wife is as important as the pastor. If you claim you respect a man of God without accruing the same respect to the wife, you have not done well. As you take your pastor's wife as important as your pastor, you shall see the blessings of your pastor flow better towards you.
81. Dear mother in the Lord, I deeply appreciate you for being a woman of peace in my pastor's life. Every progress we have made today in ministry is a result of your input. Thank you ma for all your efforts and consistent sacrifices. Happy birth to the best woman in the world
82. Great woman of God is born today which calls for a celebration. I'm privileged to send you these wishes as we mark your birthday today. Happy birthday the virtuous woman.
83. I want to appreciate your impact on my life and family. You've been up and doing to ensuring our lives go the right way. On this special day of yours, I pray that God will perfect everything that concerns you.
84. Thank you for your support and faithfulness to our pastor. The rest you have given Him has made him focused and productive. I'm grateful ma for your kindness always. I celebrate you now and always, dear woman of God.
85. There is nothing that can be better than thanking God for your meaningful life and influence over the house of God. I rejoice exceedingly for the manner of woman you are to us. Happy birthday to you.
86. It's important I take out time to celebrate you my dear mother for the kind of exemplary life you've been living for us. Your life preaches more than a sermon. Thank you so much ma. Happy birthday to you.
87. You have impacted so many lives positively through your practical life and your words of wisdom. May the wisdom of God continue to flow in your life and may your beauty never fade.
88. God's goodness and mercy continue to flow ceaselessly in your life today and always! Happy birthday to my elegant pastor's wife!
89. Truly, the wife is the backbone of the husband. Your practical life attests to this fact. If you have not been there for our dear pastor, what would have become of Him. The Lord will continue to strengthen you to be the backbone that you have been over the years. Happy birthday.
90. The fruit of your womb is blessed. You children shall be great in the hand of God upon the earth. They shall wax greater and bigger in His agenda. I wish you a merry birthday.
91. Wishing you a wonderful birthday is a pleasure. Your birthday is always a time highly sought for by many people you have been a blessing to. The day has come and I'm pleased to say, happy birthday to you ma.
92. I join the millions of people around the globe today to wish you a glorious birthday dear woman of God. Joy shall be your portion henceforth as you advance in an age today. Your life and family shall advance only by the help of God.
93. May the Lord give you wisdom, courage, and knowledge to further advance the kingdom and life of our pastor. Thank you for your impact on women's ministry. I'm deeply grateful for the manner of woman you are. Happy birthday!
94. This day shall mark the beginning of glorious experiences in your world. You shall not know a better yesterday. Your life shall appreciate only in the name of Jesus.
95. As you've been a blessing to mankind, so the Lord will open the doors of great blessings to you. Blessings will flow into your life and through your life until you no longer have rooms to contain them.
96. The Lord shall establish your steps and increase you greatly. His light shall go before you and make your path plain. You shall not walk in darkness for the rest of your life. Happy birthday, dear woman of God
97. I want to give a shout-out to the great queen of my pastor. indeed you've been a blessing and I rejoice because you will continue to do the same as long as you live. Thank you for being a blessing. Happy birthday!
98. Your manner of life, faith, purity, courage to stand in trying time has inspired me to stay strong in the days of trials. Thank you ma for being a woman of God truthfully. Happy birthday. Wishing you many happy returns.
99. Thank you for your steadfastness that has rubbed off on many of us to pattern our lives after the same manner. May you not lose your reward both in this life and the one to come. Happy birthday to you
100. The Lord bless and make His face shine upon you. May he give you rest and comfort on every side. The Lord shall Increase your greatness and prosperity in your life. Beautiful things will you become as you advance in age and impact.
Happy Birthday Mentor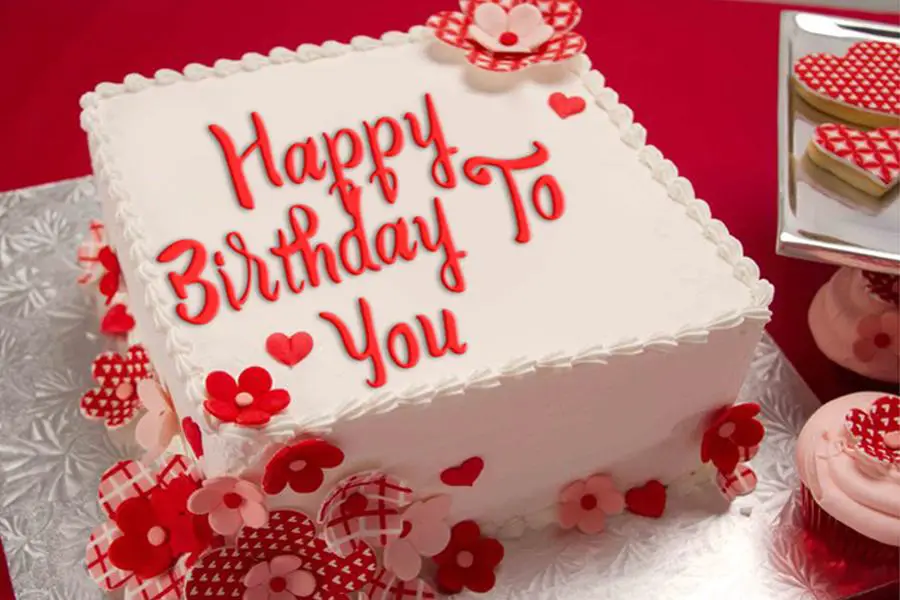 Mentors are instructors who give us the necessary guidance to help our courses prosper in life. Without them, the tendency of becoming a success in the field of interest is not guaranteed. A life without a mentor is a life of torture.
Celebrating anyone who has represented the position of a mentor is very important. This we can do when we say happy birthday mentor to such people through messages, in our lives.
Everything you want to become in life, someone has already become it. When you look up to such people, it helps avoid mistakes and your success will be Fastrack. Your mentor or pastor is worth looking up to. Why won't you then take advantage of sending a birthday message for a mentor and pastor to appreciate such people in your life?
101. For the direction and timely instructions I got from you I'm grateful. Your life has been a good influence on my life. I pray that you shall not lack direction also. Thank you and happy birthday.
102. Your speech, conduct, and courageous living have been a great source of inspiration to me. Thank you for teaching me never to give up no matter the difficulties I might face. Happy birthday sir.
103. No one is truly blessed without having a mentor who looks after him in a specific area. Thank you for helping me become the best I could ever be. Happy birthday sir.
104. Your birthday is an opportunity for me to express my profound gratitude for your investment in my life from the day I met you till now. I celebrate you greatly. Happy birthday.
105. It's my pleasure to say happy birthday to my dearest mentor and coach for his contributions for several years back. Thank you for bringing out the best in me. May you never get tired in the path of good works you're ordained to do.
106. My business and career wouldn't have been what it is today without your instructions. I'm sincerely grateful for the gift of you in my life. You're worth more than anything I could ever give.
107. Thank you for being consistent in looking after me dear coach. Indeed you're selfless and God-sent. Time has proven this severally. Please continue the good works. Happy birthday.
108. Thank you for believing in me, even when I don't look like it. Your stay in my life has brought out the best in me. Your birthday is indeed worth celebrating. Happy birthday greatest mentor of all times.
109. Oh, I'm so excited about your birthday. Why won't I? When I remember those days of little beginning. You were strategically positioned to coach me up. Happy birthday special mentor.
110. Your kind gestures and services in my life cannot be denied in any way. Oh, I'm so blessed to be tutored and trained by your wisdom and precise counsels. Happy birthday, mentor.
111. Happy birthday to the best mentor in the world. It's time to rejoice and blow the trumpet because the best of all men is being celebrated this very day. God's blessings upon you sir.
112. Your hospitality and friendly approach has given me a conducive atmosphere to be the best I can be. You're one in a million dear mentor. Happy birthday to you sir.
113. I must say a big thank you for the life of sacrifice you've been living to ensure that I emerge the best in my career. I sometimes don't deserve the show of love I have gotten from you. No one could have done better. God bless you for all that you do.
114. Beautiful birthday to you sir. This is the day I have waited to celebrate you and express my gratitude to you for your efforts to train me on the path of greatness. Thank you, sir. Happy birthday!
115. It's my desire and prayer that you'll not lose relevance and impact over many lives you've been impacting. Everyone connected to you shall be successful and shall bring reward to you exceedingly. Happy birthday sir.
116. Everything shall work in your favor. Your efforts shall not be frustrated. You'll enjoy the works of your hands. This birthday shall bring the best of God to you. More profit, more greatness, and more peace in your life.
117. My heart is full of joy and enthusiasm knowing today is your birthday. I cannot be grateful enough but I will say, I appreciate you for your sacrifices. Happy birthday to you sir.
118. You shall celebrate a better birthday than this current one and it shall be in good health, grace, joy, and success without limits. I celebrate you and I'm proud to be called your mentee. I reserve a deep honor to you.
119. The Good God shall release his blessings upon you and make you greater than you have ever been. You shall only go forward and upward in this journey. Happy birthday sir.
120. Goodness and mercy shall be with you. God shall open a better door of greatness unto you. This is the least you will ever be. The same way you have been directing people under your watch so will the Lord direct you continually. Joyous birthday dear mentor.
Powerful Bible Verses for Birthdays Blessing And Wishes
God has His will and desires for your pastor. His desires for your pastor is in His word. One of the best spiritual things you could do to your pastor on his birthday is to send bible verse for the pastor's birthday wishing him God's best and pronounce divine will upon his life.
Using scriptural verses as a birthday message to a mentor, pastor, friends, or families brings the fulfillment of God's counsel into quick executions in their lives. In this session, I will be showing you bible verses for birthdays blessing and wishes, so that you can always use them as a tool of celebration.
121. The young lions lack and suffer hunger, But those who seek the LORD shall not lack any good thing ( Psalms 34:10). Happy birthday dear pastor, you've been a God-seeker indeed, you shall not want any good thing in the name of Jesus.
122. With a long life, I will satisfy him, And show him My salvation (Psalms 91:16). The Lord shall satisfy you with long life and great riches in the name of Jesus.
123. And God can make all grace abound toward you, that you, always having all sufficiency in all things, may have an abundance for every good work ( 2Corinthians 9:8). The ability of God shall make you become prosperous and give you sufficiency in all things. Happy birthday, Dear Pastor.
124 Surely goodness and mercy shall follow me All the days of my life, And I will dwell in the house of the LORD Forever ( Psalms 23:6). The goodness of the Lord shall not cease in your life dear man of God. Happy birthday
125. The righteous also shall hold on his way, and he that hath clean hands shall be stronger and stronger( Job 17:9). You shall get stronger, your strength shall not diminish in the name of Jesus
126. Arise, shine; For your light has come! And the glory of the LORD rises upon you (Isaiah 60:1). Happy birthday dear great man of God. Your shining and glory just began.
127. Fear not, little flock, for it is your Father's good pleasure to give you the kingdom (Luke 12:32). The kingdom that He has for you shall be possessed by your hands in the name of Jesus.
128. And when the chief Shepherd appears, you will receive the unfading crown of glory (1 Peter 5:4). You shall not miss your crown of glory on this your birthday.
129. He will tend his flock like a shepherd; he will gather the lambs in his arms; he will carry them in his bosom, and gently lead those that are with young (Isaiah 40:11). Lack shall not be understood in your community in the name of Jesus. Happy birthday, sir.
130. Greater love has no one than this, that someone lay down his life for his friends (John 15:13). I appreciate you for laying down your life on behalf of all. You shall not miss your reward for this service in the name of the Lord. Cheers.
131. My sheep hear my voice, and I know them, and they follow me ( John 10:27). Your ears shall not be closed to hear the voice of the spirit so that you can lead the sheep into their green pastures. Enjoy your day.
132. And I will give you shepherds after my own heart, who will feed you with knowledge and understanding (Jeremiah 3:15). Thank you for staying true to the call by being a shepherd after God's heart. This same God shall continue to strengthen you. Happy birthday.
133. Now, may the God of peace who brought again from the dead our Lord Jesus, the great shepherd of the sheep, by the blood of the eternal covenant (Hebrews 13:20). The God of peace fills you with peace and starve every source that springs sorrow in your life. His blood shall speak for you in every place your name is mentioned. Happy birthday.
134. For we are God's handiwork, created in Christ Jesus to do good works, which God prepared in advance for us to do (Ephesians 2:10). The good works you're born to do shall be fully executed before you see the face of the Lord in glory. Happy birthday.
135. For I know the plans I have for you," declares the LORD, "plans to prosper you and not to harm you, plans to give you hope and a future (Jeremiah 29:11). The plans and purposes of God shall come into fulfillment. The words of your mouth shall not fail as you continue in the divine assignment. Happy birthday, great man of God.
136. A woman giving birth to a child has pain because her time has come, but when her baby is born she forgets the anguish because of her joy that a child is born into the world (John 16:21). The seed of greatness in you shall be fully born. You will not labor in vain, you shall bring forth with ease. Happy birthday.
137. For through wisdom your days will be many, and years will be added to your life (Proverbs 9:11). On this day, my prayer for you is that the Lord shall fill your life with wisdom that shall prolong your days on earth. You shall fulfill your days upon the earth.
138. You make known to me the path of life; you will fill me with joy in your presence, with eternal pleasures at your right hand (Psalm 16:11). The pleasure of most high shall fill your heart. Divine favor shall increase in your life and the anointing for a productive living shall flow endlessly in Jesus' name.
139. May he give you the desire of your heart and make all your plans succeed (Psalm 20:4). As you celebrate an added year today, the desire of your heart God will fulfill. Your plans shall succeed and your dreams shall come true. Happy birthday dear man of God.
140. For he will command his angels concerning you to guard you in all your ways;
(Psalm 91:16). The Angel of the Lord shall take charge of your life and keep you all through your transit around the world. Your plane shall not crash, your ship shall not reck. Your journey is declared accident-free in the name of Jesus. Happy birthday, dear man of God. Enjoy your day to the brim.
In summary, a birthday message to a mentor and pastor is very vital to express our gratitude to them for their good job done over our lives. You make them do more when you appreciate their inputs exerted on you over the years.
It's obvious this has blessed you and also prepared you to be a joy and blessing to your pastors and mentors on their birthdays. Any of these birthday messages to a spiritual leader and birthday wishes for respected person can never go wrong.