Life cannot always be in our control. Sometimes, we can dictate what we want, some other times life deals us with a blow. Such is life. When your friends and loved ones need a pat on the back, here are condolence / sympathy messages you can send to a friend.
Losing a loved one can be a very painful experience. And, although words cannot stop the hurt and pain, they can go a long way in helping a bereaved person feel loved and encouraged.
Knowing the exact words to write for a sympathy message to a friend or loved one doesn't always come easy. The fact remains that, there is truly no perfect word or words to express your heartfelt condolence and support. What is most important is that you are a source of comfort and strength, when they need you the most.
Condolences Message to A Friend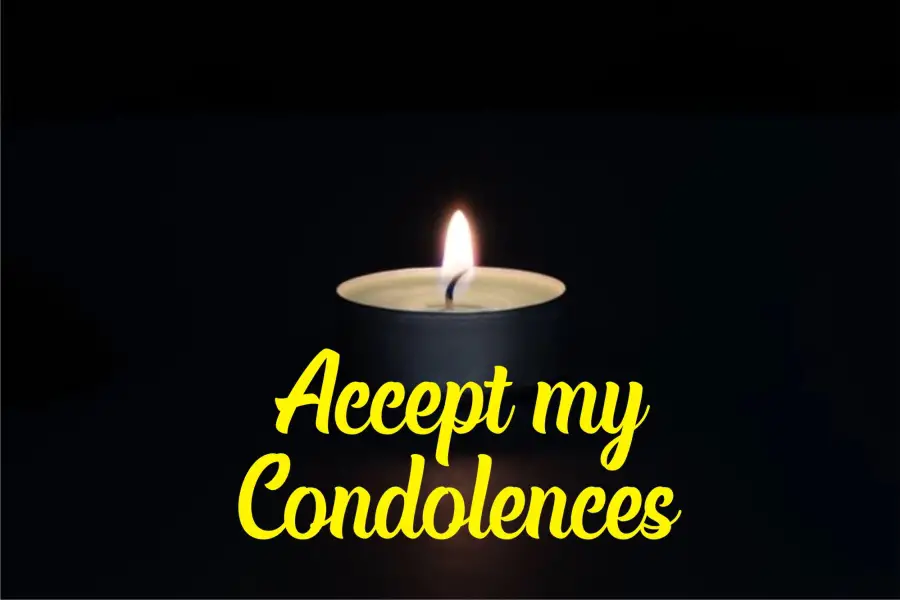 When a close friend is experiencing grief, it can be as though you feel the same pain they are suffering. Finding the exact words to show your concern and understanding can be difficult.
This is why we have compiled some great samples of condolence messages to a friend that can help you compose your message.
1. I am so sorry to hear of your loss. Just know that I am always here for you, praying that you find love and strength during this painful period.
2. Let your pain out and think of the beautiful memories you have together. I have you in my heart always. Here are my heartfelt condolences.
3. I wish no one had to lose a loved one. It feels like the day has become night. I want you to know that it won't always be that way. The day will dawn, and the sun will shine through again. I will be a ray of light, and will always be there when you need me. Accept my sincere sympathies.
4. Accept my heartfelt sympathies for the loss of him/her(name). Just know that I am with you in this and if you need to sit and talk or cry, I am here for you now and always.
5. Nothing can fill the void created by the loss of your loved one. Just think of all the love, joy, and laugher he/she brought to your world. Sending you my love. Accept my condolences.
6. When it seems the bridge over grief is shaky and long, look up. The world around is full of beauty that's yet to be discovered. I am always here for you.
7. It hurts to lose someone you love. The journey to finding love again may seem long and shaky. Keep moving forward. You'll find solid ground again. I'm sending you my heartfelt condolences.
8. It's devastating losing someone so dear. There are no words that can ever really ease that pain. I wish you strength and healing during these hardest of days. Let the tears roll when they come and laugh when you feel like it.
9. Death is indeed a part of life, yet losing someone is heartbreaking. I'm so sorry for the loss of him/her (name). I will help you through it. I'm here to listen to your words, wipe your tears, and hold your hand through it all.
10. I do know that you are going through a really tough time. Just know that I am always here for you. My condolences.
11. I am truly sorry for your loss. I know words are never gonna soothe the pain but I'm here for you. May you find comfort in this period of pain.
12. Accept my condolences for your loss. May the good Lord bring you comfort and may His Angels ease the pain of this loss.
13. My thoughts and prayers are with you during this time. I'm deeply sorry for the death of your loved one. I hope that the many happy memories that you made together, be a source of consolation today and all the days ahead. Sending you my heartfelt condolences and sympathies.
14. It's hard saying goodbye to someone as important as (name) to you. Take heart dear.
15. Although I cannot take (name) place, I am here to help you through it. You are always in my heart.
What Is The Best Condolence Message
16. My heartfelt condolences for the loss of your…. I hope you find comfort in remembering the special moments you shared throughout the years.
17. Accept my condolences. I am deeply sorry for the loss of him/her. He/she will be greatly missed.
18. Please accept my deepest sympathy for the recent loss of your (name). I just wanted to write to you, to let you know I am thinking of you always in your time of loss. I am sending you my deepest sympathies and condolences.
19. Saying goodbye is never easy even when we see it coming. May the sweet memories you made with (name) all through the years and during his/her last days help you find peace. Sending you lots of love and wishes for brighter days ahead.
20. I would do anything to ease the pain you're feeling right now. Just let your tears flow and let your heartache. Know you are in my thoughts, and I am here if you'd like to talk. My deepest condolences for your loss.
21. I know that learning of him/her (name)'s passing was heartbreaking for you. Just know that I, your family, and your friends are here for you. You can always lean on us.
22. Losing someone you love hurts terribly. I hope you are finding strength and courage in the memories you built together with him/her. Don't hesitate to reach out to me if you need a shoulder to cry on.
23. Your heart may feel saddened right now and happiness may seem like a dry leaf carried away by the wind and lost in the sky. Be hopeful, my friend because the winds of change can bring new adventures and experiences. Sending my most sincere condolences.
24. My heart aches, seeing how much hurt you feel. I know that you were close to him/her(name). Only time has the power to heal a wound like this. My deepest condolences.
25. I can't make the pain go away, but be rest assured that I am here to hold your hand through it all. Sending you my sincere sympathies and condolences.
26. I am so sorry for your loss. He/she (name) was truly one-of-a-kind and can never be forgotten. I am here to help whether it's distracting you from your pain or showing you support. My deepest condolences.
27. I know it's really difficult to accept the reality of losing a loved one. But you can keep their memory alive by talking about them. I will be here to listen whenever you're ready.
28. It is normal to feel sad and down-spirited during these difficult periods. Dear friend, I am here for you, to help you through the ups and downs. I am so very sorry for your loss.
29. My heartfelt condolences go to you and your family. I will definitely feel the absence of a truly loveable and sweet person.
30. Words, no matter how kind can never mend a broken heart, but I care for you and wish you comfort and peace of mind
31. Accept all my sincere sympathy for the untimely loss of your dear friend. I hope you find the strength to pull through this period.
Sympathy Quotes for A Friend
Love and empathy are beyond words. But words help us relate how we feel especially in hard and painful times.
Below are some heartfelt sympathy quotes for a friend plus some from famous authors and poets to help lift their spirit.
1. I hope that the loving memories in your heart bring you peace, comfort, and strength for the days ahead.
2. Whoever you hold in the heart of you, is forever and always a part of you." – Rossiter Raymond
3. "Like a bird singing in the rain, let grateful memories survive in time of sorrow." – Robert Louis Stevenson
4. Just to let you know you are loved and have a shoulder to lean on now and always.
5. "The Remembrance of the good done those we have loved is the only consolation when we have lost them." – Demoustier
6. Hold on to those memories for comfort and, know that my family and I are sharing in this time of grief with you.
7. Those memories will always be within your heart and the heart of many others that loved him/her to cherish forever.
8. "He kept at true good humor's mark. The social flow of pleasure's tide: He never made a brow look dark, nor caused a tear, but when he died." -Thomas Love Peacock
9. To say goodbye to someone we love is heartbreaking. May you find comfort in all the beautiful memories you shared with him/her(name).
10. My prayers are with you during this tough time. Accept my deepest sympathy.
11. "Only a moment you stayed, but what an imprint your footprints have left on our hearts." -Dorothy Ferguson
12. Words cannot express the sadness I feel. May the good Lord comfort and help you during this hard time.
13. That though the radiance which was once so bright be now forever taken from my sight. Though nothing can bring back the hour of splendor in the grass, glory in the flower. We will grieve not; rather find strength in what remains behind." William Wordsworth
14. Today and always, may loving memories ease the hurt and bring you comfort and strength.
15. "A great soul serves everyone all the time. A great soul never dies. It brings us together again and again." – Maya Angelou
16. Just know that someone so special will never be forgotten. He/ she will forever be in our hearts. Accept my condolences.
17. "Listen to God with a broken heart. He is not only the doctor who mends it but also the father who wipes away the tears." Criss Jami
18. Words are not enough to express the sorrow we feel due to the loss of him/her. My heart is with you now and always.
19. "What is lovely never dies, but passes into another loveliness, Star-dust or sea-foam, Flower or winged air." – Thomas Bailey Aldrich
20. I know that no words can help to ease your loss but, I just want you to know that you are very close in my thoughts and prayer.
21. We will always cherish the loving memories of him/her. Someone as special as him/her will never be forgotten.
22. "We are all the pieces of what we remember. We hold in ourselves the hopes and fears of those who love us. As long as there is love and memory, there is no true loss." Cassandra Clare
23. I am at a loss for words during this sorrowful time. Please know that I am thinking of you, and praying for peace and comfort for you and your family.
24. He/she will be greatly missed but his/her love, kindness, and sweet spirit will always be remembered. Accept my sympathy.
25. "There are no goodbyes for us. Wherever you are, you will always be in my heart." Mahatma Gandhi
Show your love, and express your heartfelt condolences with any of these sympathy message to a friend.