85 Compliments And Best Lines For Teachers From Students, Parents and Principal : How To Praise A Teacher In Words
Teachers are like candles, that get burnt and consumed to brighten the way for others. They guide and direct the young ones to be whatever they choose to be in life.
One of the greatest and amazing professions on Earth is the teaching profession. Take your time to celebrate your teacher, because they sacrifice a lot to shape the lives of the younger generation. You can use these best lines for teachers from students to appreciate them.
When you encourage your teachers, you motivate them to do more and perform effectively. All professions will pass through a teacher to be what they are today.
If you are contemplating on what to give back to your teachers. These collections of best lines for teachers from students will help you to articulate whatever you have in mind for them.
Positive Comments For Teacher
1. You're a great teacher. A wonderful educationist.
2. Thank you for your understanding and abilities to teach.
3. You're not just a teacher; you're a role model.
4. Our child has learned a lot from you, and he's greatly becoming a better person.
5. Over time, you've proven to be good at what you do. Keep up the good work.
6. We notice how you pay attention to details and your passion to impart knowledge. That's so great of you.
7. If every teacher is like you, learning will be fun.
8. It's amazing how you combine instilling academic improvement  and enviable character into your pupil.
9. We know you're a great teacher. We can't deny it.
10. Your students academic excellence is a reflection of your great teaching ability. Thank you for all you do.
Best Lines For Teachers From Students And Parents
A teacher is someone that teaches, inspires, and gives direction to give her students, so they can attain the best out of life.
Teachers are God's precious gift to humanity, most parents and students often appreciate their teachers at the end of the year. Acknowledge their passion and sacrifices through these best lines for teachers from students and parents.
1. A great teacher is an influencer, my life got completely transformed when you began teaching me with all your passion. I appreciate you.
2. In the midst of many, you noticed me in my down moment and encouraged me to be the best I want to be despite my circumstances.
3. You selflessly gave me the best legacy, even when it was not convenient for you. You don't mind going through pain so that I understand what you're explaining. I cherish you.
4. Sir, I will never forget your efforts and unrelenting labor for me to be a better person. Thank you for not giving up on me, I celebrate you greatly.
5. You believe in me even when I don't believe in myself, you're so sure of my beautiful future even when I don't have any assurance of the future. You're a rare gem.
6. Those virtues and values you taught me are forever engraved on my heart. You shaped my life and made me a person people can reckon with.
7. The joy and excitement with which you teach always brighten my day. You're my most cherished teacher.
Short Positive Words For Teachers From Parents And Principal
8. You teach with your whole heart, your mode of teaching creates the desire to be a teacher in me. Thank you for being a wonderful, and super teacher.
9. Teachers like you are rare, thank you for changing my daughter's life. You have brought out the best in her.
10. Thank you for the positive impact you had on my daughter. You have impacted my daughter with adequate resources.
11. You're an incredible and inspiring teacher. Thank you for setting a good example for my students. I'm forever grateful.
12. My kids' performance has greatly improved since you became their class teacher. I appreciate your uncompromising service.
13. I rest assured that my children are in safe hands especially when I see you in school. Thank you for standing in for me.
14. You have created a perfect and conducive environment for my children to learn. I appreciate your effort in helping my children get better.
15. You're a good model for my children, I appreciate a job well done. You're the best teacher.
Related Post: Thank You Messages To Teacher
You Are The Best Teacher Quotes / Messages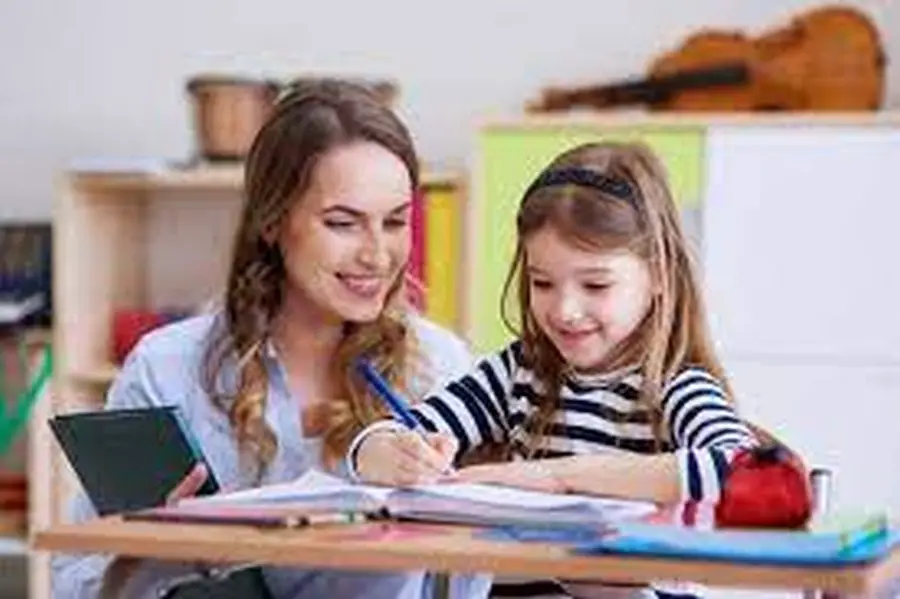 Teachers are an indispensable part of a child's life. They guide, instruct and teaches a child to fulfill his life's goal. Now, the only thing you can give them is to appreciate them.
Express your gratitude to your teacher by sending them one of these you are the best teacher quotes
16. Teachers are heroes, they carry out astounding feats in their little classrooms. Celebrate them daily.
17. Teaching profession is the bedrock, foundation, and building block for other professions.
18. My teacher, my life builder. Your corrections and your spanking brought me to where I am today.
19. I will miss you when you finally leave school, your impact on my life can not be forgotten so soon.
20. Our generation will be better and smarter if we have many dedicated teachers like you. Your commitment to work is enviable.
21. You daily pour out from your wealth of wisdom. You're the reason why my children are performing great in every aspect of their lives.
22. Your patience is admirable, you handled everyone's differences with utmost professionalism. I celebrate you, my darling teacher.
23. You're truly called into this profession. You don't only teach you you give hope to the weary.
24. Great teachers' names are meant to be written on gold. I celebrate your contributions to my son's academic performance.
25. Teaching is an awesome profession that builds lives, shapes destiny, and transforms nations.
26. Teachers are one of the best gifts given to humanity. Cherish and value them greatly.
27. Celebrate those who sacrifice a lot to change the outlook of a man's life.
28. Education holds the key to success in every aspect of life. Teachers are therefore meant to be celebrated at all times.
29. Meeting the right mentor is a great blessing. My life changed the moment I encountered you.
30. I'm captivated by your caring disposition than the teaching most times.
Related Post: Secrets Of 'A' Students Revealed
How To Praise A Teacher In Words Over Text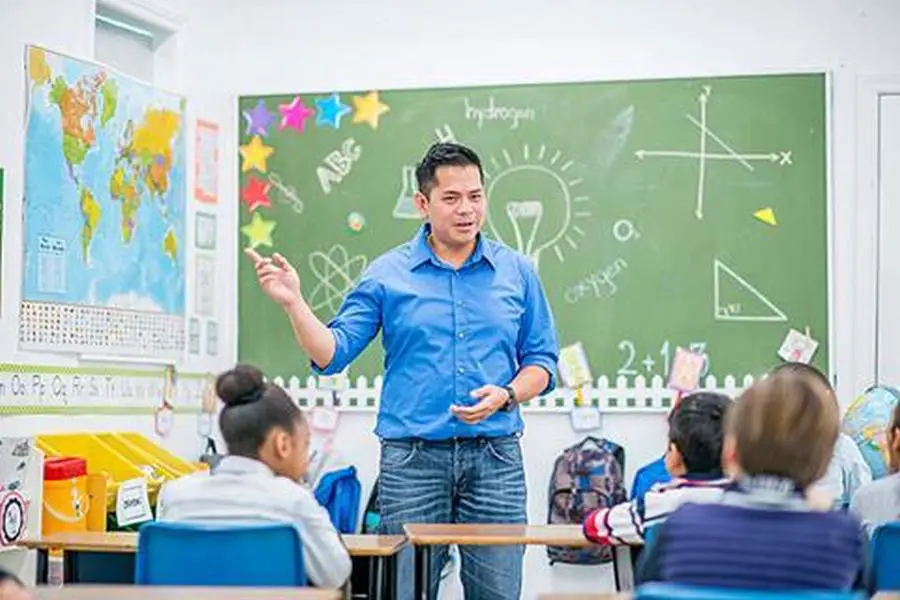 We call teachers many names based on what they mean to us. To many, they are counselors, role models, or an instructor. Praising your teacher does wonder that you would never imagine. We must learn how to praise a teacher in words to bring out the best in them.
31. You're so fond of me and even took note of me even in the midst of many. Thank you for making me believe in myself.
32. My eyes are opened to the great potentials I am made up of. I appreciate you my darling because you inspire me to always see the possibilities in life.
33. Your hardworking and dedication is enviable. You are indeed a great role model for the students.
34. You show a high level of understanding and care especially when things go wrong. You created time out of your busy schedule for me, so that it can be well with me.
35. You did not only prepare me in academics, you prepared me for life all rounds. I celebrate you for exemplifying those things you taught me.
36. Thank you for bringing me out of my shell and opening my eyes to the vast resources that lie in me. I can never forget you so quickly.
37. Your expectations for me were high and this makes you set high standards. I was stretched but it helped me to learn much more than I could ordinarily.
Thank You For The Learning Experience
38. I wish all the classes were like yours, it is always engaging and interesting. The way you break complex topics into a simpler form still amazes me.Thank you for the learning experience.
39. Anytime you place your hands around my shoulder, you make me feel on top of the world. Thank you for always celebrating my little wins and encouraging me when I don't perform up to expectation.
40. I have grown to become a better person since you deliberately put me under your watch. Thank you for helping me grow.
41. I have no regret in following you, you're a worthy role model. Your selfless life drew men to you and your wealth of wisdom is sustaining them.
42. Someone like you is rare, you know so much and yet you don't brag about it. You are calm and humble, and yet willing to share with others.
43. Thank you for standing by me during my difficult times. You're willing to help and guide me just to ensure I overcome every challenge. I'm so grateful sir. Thank you for the learning experience.
44. Your contagious passion for teaching has spurred a passion in me to equally pursue my goals. I'm forever grateful to God for making our path cross.
45. You are a special gift given to me in school. Thank you for believing in my future and for motivating me to pursue all my goals. I'm so blessed to have you in my life.
Related Post: Thank You For All You Do Quotes
Inspiring Compliments And Nice Words About Teachers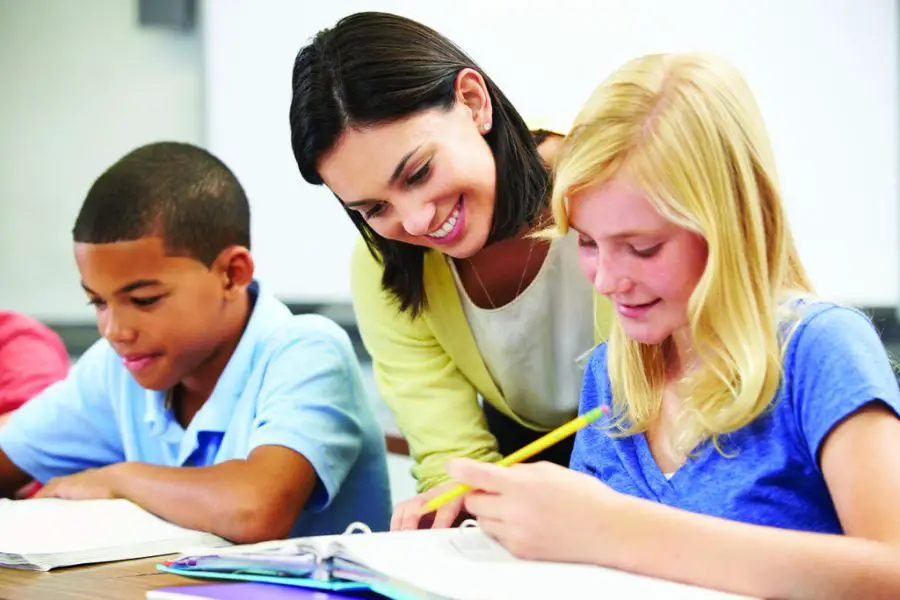 The teaching profession has been a blessing to humanity from time immémorial. They leave an imprint of their impact on every student they came in contact with. They deserve to be celebrated and nice words about teachers will keep them motivated and encouraged in the profession.
Their efforts most times are overlooked due to ignorance and negligence. You can't repay them for their selfless service then don't dampen their spirit through discouraging words. Express your love for your teacher from these collections of best lines for teachers from the students.
46. I have the privilege to be under many teachers, but you are among the few that left a lasting impact on me. I'm better equipped for the future because I met you.
47. I don't like to reveal my special liking for you but lemme say that you are indeed superb at teaching. Your mode of teaching is one of the best that I love. Keep it up, my great teacher.
48. You deserve an award sir because you stood out among the teachers. Thank you for being a blessing to my generation.
49. I'm so sorry for being stubborn and unserious all the time you were teaching us. I thought you were harsh, I never knew you were shaping my life. Thank you for not giving up on me.
50. You birthed a hunger for knowledge and innovation in me. Thank you for preparing me for the future, I'm not afraid of any challenge because you made me see that I can overcome any challenge that life presented itself to me.
Short Compliments For Teachers From Students
51. I understand that the teaching profession can be stressful and tiring, but you do not let that reduce your commitment towards impacting the young ones. I appreciate your display of good works.
52. You are more than a teacher, you're a mother, guide, and support. You gave yourself to the all-round development of the students. I love you passionately.
53. I love the way you always brim with smiles, you teach us with such a contagious and captivating smile. I love to see you smile because your smile gives me assurance that all is well.
54. I want to say a big thank you for those extra times you spent with me, even without paying for it. I value your selflessness.
55. I will miss you greatly, now that you are leaving but I want to appreciate you for building the courage to face the real world. I know I'm well prepared to face the challenges of life.
56. You don't only teach me academics you also taught me how to journey through life. I'm eternally grateful for this.
57. I was so fortunate to be placed in your class. You never stop amazing me with your vastness. I will love to be like you when I grow up.
58. I will miss your comic relief, I always look forward to you coming to our class. There is never a dull moment in your classroom. Thank you for making the classroom lively and interesting.
59. Your caring heart and lovely disposition can not be overlooked. You give hope and encourage the weary ones. I appreciate your concern and care concerning my health.
60. Thank you so much for your patience with us. I'm one of the disobedient students but you still keep up with us. I have never seen you mad at us but still, correct us firmly in love.
Related Post: How To Write Official Thank You Notes
Best Compliments For Principal From Parents
61. Being a school principal is not an easy task, it comes with lots of expectations and work. And we are seeing the products of your hard work. You have proven to be the best for the job, even in years to come.
62. You didn't only change children's lives in the school environment alone but you have proven your love for humanity by reaching out and touching the lives of children in the community. You are undoubtedly a hero to many.
63. You have dedicated your time to see the school improves intellectually and all around. You have initiated lots of personal development, skill acquisition, and other positively impactful pieces of training, which are very helpful to our children. Thank you, principal.
64. The first day I meet to discuss with you when you came to this school. I know you have great plans for this school. Your words are straightforward and precise. The results of your agendas are presently seen. Thank you, principal.
65. You are a true definition of a leader sire. You always keep to your words and promises. Since you came, the school has just been progressing and it has never remained the same ever since. Thank you sire for handling our children well.
66. Thank you for everything you've done and still doing in this school, You are so diligent in your work. Students, staff, and parents are always singing your praises for the impressive innovation in the school. I appreciate you sire.
67. You have a great reputation in the community, I have heard much about you, even before I should meet you, such a wonderful person you are. Our children are in good hands as long as they are under your care. Thank you, sir.
68. We are always in anticipation to see the next innovative idea you want to implement, you have always overwhelmed us with the work you do in the school, and on our children. You mean a lot to the community. Thank you, principal.
69. It is difficult for both staff and students to teach and learn in uncomfortable environmental settings, but you have made the learning environment very conducive for the staff and our children. You are God sent to this school. Keep up the good work.
70. We are grateful to you for all you have done in this school and beyond, you are a person who put humanity your top precedence. Anywhere you find yourself, you always want to assist for the sake of your love for people. Your effort will not go unrewarded.
71. Your kind of passion for children's education and well-being is rare. If all school leaders have your manner of approach to managing school students and staff, we the parents and guardians won't be skeptical in choosing a school for the children.
72. I've known you as someone who is a compassionate volunteer, always involving yourself in service to others. I appreciate the role you are performing in the lives of my children and other students at your school and beyond. Keep up with the excellent service.
73. Continue with the incredible work you are doing, you are making a huge difference in this school. My children are always happy to leave for school because of how you shaped the school to be, every child will love it that way. Thank you, principal.
74. You just did a year managing the affairs of this school, but the results of your tireless efforts seem like you spent 4 years in the school. You mean a lot to our children. Keep it up, principal. Thank you, Ma.
75. You have transformed this learning institution into a better niche, we are excited to have you handling this school, cause since you came it has been good news plus good grades and improvements from our children at the school. Thank you, principal.
In conclusion, teaching is one of those hard professions that involve a lot of stress. It is usually accompanied by many challenges which don't stop them from inspiring the student to become better. That is why these best lines from students to teacher is one the least you can do for them.
Teachers are meant to be celebrated. Appreciate them enough, and show them that you value all they do.