50 Sample Shout Out Message For Colleague, Coworkers, And Boss
Whoever is doing well deserves to be appreciated. One great way to do that is to make a shout-out to a colleague who has been supportive and exceptional.
We know that sometimes, as short as a shout-out message can be, it can be tasking to come up with the right word to express our intentions.
In that case, we've prepared some sample shout out message for colleague, coworkers, team members, or your boss doing amazingly well.
These sample shout out message for colleague are carefully crafted to be used in a professional setting, with carefully selected words to help you send your Thank you messages to your colleague the way they'll feel it.
Sample Shout Out Message For Colleague
1. Working with you is an amazing experience, and I couldn't have asked for a better partner than someone like you who puts in so much effort to make his work faultless.
2. I am honored to be working side-by-side with you. You have challenged me to be a better worker. I wouldn't be where I am now if not for you. Thank you.
3. I am thankful for the due diligence you have displayed in producing such an excellent job. You inspire me to be a better worker and colleague.
4. Your contributions have been instrumental to the success of this project. I bless the day you were added to our team.
5. Words are not enough to express how grateful I am for the support you gave my team and me.
6. It has always been a delight to work with you. Your contribution is always a game-changer.
7. Thank you for your invaluable ideas and solutions. Your unique insights have always given the team an edge in every project. What can we do without you?
8. You are a pro at what you do. You have the Midas touch. Everything you do turns to gold.
9. Even though I have been swamped with many responsibilities lately, you filled in for me without complaint. I owe you big time.
10. It's amazing how you were able to handle pressing demands effortlessly and still deliver before the deadline. Your energy is out of this world.
11. Working with you for the past couple of months has been a rewarding experience. I am grateful for how you keep pushing me intellectually and professionally. It's a pleasure to work with you.
12. I appreciate your encouragement and support in helping me get promoted. You have shown me that I am capable of a better position. I couldn't have asked for a better colleague.
13. I am blown away by the way you handled the tension in the room and got everyone to focus on the job instead. You're amazing!
14. I am sure if every office had coworkers like you, everybody would be rushing to work each day. Thank you for your team spirit and the enthusiasm you bring to the team.
15. Starting this new project feels intimidating, but I know I will scale through because I have an incredible coworker I can face every challenge with.
Related Post: Encouraging Professional Appreciation Notes
Inspirational Words Of Appreciation
1. This project was tough. There were many unexpected challenges, but you faced every obstacle and produced something spectacular. You have done well. I wish you continuous success.
2. Whenever I see your work, I am reminded of the kind of person you are- dedicated, efficient, and result-oriented. I am sure you will rise faster in this business. Keep going!
3. Your achievements precede you. You have shown yourself to be a person capable of getting the job done no matter how tough it is. There's a lot we can learn from you. Great job!
Examples Of Positive Comments For Coworkers
Imagine for a second being partnered to work with someone you are at odds with. Chances are you both will not deliver your best because of the tension between you.
At our workplaces, we relate with people from different backgrounds and experiences. The existence of those differences can cause friction. One of the ways to make your work more enjoyable is by constantly giving positive comments to your coworkers.
So, whether he/she is a junior or senior colleague, learning how to give a professional thank you shout-out and doing so intentionally can create a stress-free work environment. And if you do this regularly, you can boost the quality of your work relationships.
Therefore, included in this collection of sample shout out message for colleague are examples of positive comments for coworkers to appreciate them professionally.
1. Because of you, we won the contract. You flawlessly allayed the client's fears and made him give us a positive answer in less time. You have become someone I can depend on. Thank you.
2. That your wonderful idea made this project a success. I admire and appreciate your hard work. Thank you so much for helping us win, again.
3. Many others are out there planning to do a good job but here you are actually getting the job done. You deserve the biggest appreciation. Keep flying!
4. It is amazing to see someone work with much passion. You seem unaffected by the problems around us, and that inspires me to keep doing my best no matter what.
5. I see a person who is ready to rise above any struggle. Over time, I have watched you grow to become a person of incredible strength. You are becoming a better version every day. Keep it up!
6. You can impart skills, but the will to be consistent until the end is from within. You have been blessed with that talent. Keep using it and you will soar higher than ever.
7. I don't know how you do this but you manage to surpass my expectations with your efficiency and dedication. We have won another contract due to your impeccable marketing skills. I am pleased with you.
8. You have shown that nothing is impossible. People like you have become professionals by tackling impossible challenges and overcoming them. You are such an inspiration.
9. Since you joined my team, we have encountered lesser problems. Your solution-oriented skill is out of this world. If we keep up with this, we will pull in more leads than any other team in no time.
10. You are a one-of-a-kind team member who has made tremendous progress and multiplied the sales of this company. You have done well, and I am proud of you.
Related Post: Thank You Messages To An Incredible Friend
Thank You Message For Support At Work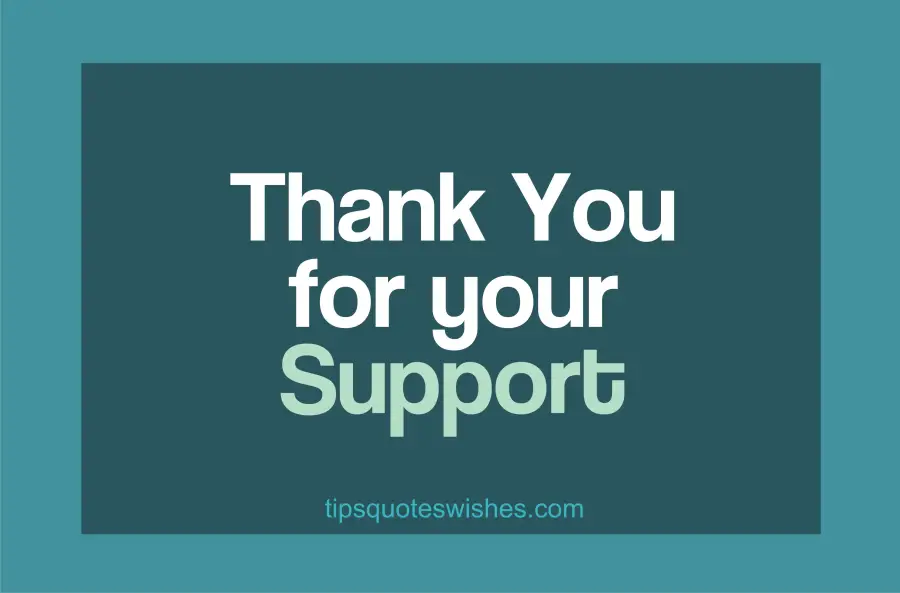 One way to say thank you for your support, professionally, is to give an appreciative shout-out message to your coworkers. And you don't need to rack your brain to do that. Here are sample shout out message for colleague that you can send at random to really show that you appreciate them and their support.
1. Thank you for taking charge of this and producing results quickly. I admit I thought this would be pushed over till next week, but you have saved us extra time and money.
2. Wow! This is perfectly done! Thank you for your critical analysis of this work. You are a lifesaver. I was getting stressed over this, but you pulled through. Thank you.
3. You outperformed yourself on this one. In such a short time, you have helped this company accomplish one of its core goals. I'm impressed.
4. Thank you for your dedication. This project was enlisted as one of the best. I wouldn't have been successful if you were not my partner. I am blessed to have wonderful talents like you.
5. I wish you could open my heart and see how grateful I am to you. You have done more than is required of you at this level. This is top-tier work, yet to pull it off. You deserve a vacation.
6. Words are not enough to express how helpful your contributions are. It's refreshing to have to work with a brilliant person like you.
7. First, thank you for making our work easier and being more responsible. You complete your work neatly and gracefully. I trust you to always deliver your best.
Related Post: Tips To Write A Professional Appreciation Email
Short Thank You Email To Colleagues For Support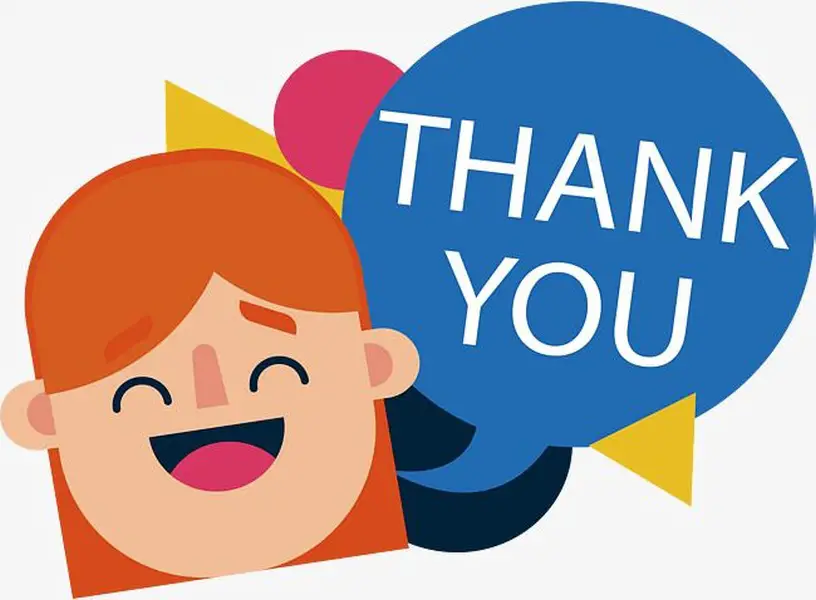 No, an email doesn't have to be long. The most important thing is passing the appropriate message.
So, when you need thank you email to colleagues for support, here are a few sample of shout out message for colleague through email, to appreciate them for being great coworkers.
Dear Eric,
Thank you for your faith in this business. Your immeasurable support of this vision has birthed a business that is fast becoming a global competition. It wouldn't have been without your partnership.
I am looking forward to having more success with you.
Hi Chris,
I am grateful to you for the smooth project we worked on together. Anytime we work for a team-up, we produce phenomenal results. If you need any assistance in business again, feel free to reach out to me.
It's nice to work with such a huge talent like you.
Hello Derby,
Thank you for taking time out to attend this meeting on such short notice. I am grateful to you and your company for the responsibilities you have trusted us with. We will surely deliver as promised.
Thank you for your support.
Dear Caroline,
Work is sweeter when the parties involved are on the same page and focused on accomplishing the same goal. You have been a wonderful business partner. Thank you.
Gloria,
My experience working with you has been a breeze, and I won't hesitate to jump on another opportunity to work on the same project as you.
Thank you for maintaining this business relationship. I believe that there are yet many more wins for us to achieve together. Thank you!
How To Compliment Your Boss In Writing
We decided not to stop only at sample shout out message for colleague. Yes. You should send a shout-out to your boss too once in a while.
So, you don't need to bother yourself with how to compliment your boss in writing, or how to praise your boss in words simply send these "thank you, boss" messages to him or her.
1. I have grown a lot since you became my head. Thank you for being instrumental in the improvement of my unique strengths. You are amazing.
2. You are honest, generous, and willing to give your time to make sure we are at our best. Thank you for being a great leader.
3. Thank you for all you have done for me and what you are still doing. The heavens favored me by making you, my boss.
4. Thank you for the many opportunities you presented to me so I can become a better and more relevant worker. I can't thank you enough.
5. Thank you, boss, for being a great person. Despite your busy schedule, you make out time to listen to my concerns and provided insights into any challenge I face.