One of the major causes of issues in relationships is when one or both parties involved take the relationship for granted. Let your friends know that you cherish them and appreciate their sincere love and commitment with any of these gratitude quotes for friends.
Our friends do not have to score 100/100 before we should appreciate them. In fact, they are friends, because we have chosen to be committed to them despite differences. With any of these specially crafted thankful messages, amplify their good deeds, and let them know you are not oblivious to them.
Whether we are expecting it or not, we all love to be appreciated and respond to genuine appreciation from friends, families, and loved ones with smiles.
We have not only collected the nicest appreciation messages to friends, but we also provided you with some meaningful things to say when someone gives you a gift. Even if you want to appreciate your lover with cute "I love you so much messages', you are covered.
You Are A Blessing Quotes
Blessing is not limited to things; in fact, we are more blessed if we have people with a big heart around us, who are sensitive to our needs and care enough to render help. They deserve thankful messages from us. Friends like that should be sent gratitude quotes for friends, once in a while.
So, when you need to let him/her know they've been a blessing to you, pick from any of this collection of "you are a blessing quotes".
1. Thank you for choosing the best of me even in my worse moments. Honestly, I'm grateful for this beautiful gift of friendship.
2. Thousands of words put together will never explain how much of a blessing you are to all of us, and particularly to me. Thank you for your heart of gold.
3. You're a blessing to everyone around you and this generation. A large vacuum would have existed if you were not in this world.
4. From the first day I met you, you've been a blessing to me, such a great privilege to have met you, and an honor to know you.
5. You're not just a friend; you are a source of blessing to me and my journey in life. I'll forever be grateful to God for giving me such a wonderful friend as you.
6. Your name depicts blessings, and your actions exude blessings. In all your ways, you blessed those that come in contact with you. What a beautiful soul you are.
7. Thank you for coming for me always. Thank you for wanting me to win, and for being consistently passionate about my growth.
8. I've found blessing in your earthen vessels. My desire for you is that you shall experience amazing divine blessings everywhere you go.
9. Many times have I ask God to give me a friend that will be a blessing to me, and God gave me, you, I'm so glad to have you all to myself.
10. What a great day to see your face again. You're an epitome of blessings that can never be doubted. Thank you for being a kind-hearted man.
11. Most times, I stand in awe of you. I'm amazed by such an aura of blessing you exude from your personality, even to the words that proceed out of your mouth.
12. One thing I'm glad for every day I wake up is the peace of mind that I get each time I know I have someone as a blessing like you.
Related Post: Thankful Messages for Best Friend
Thank You So Much Message
When you've been wowed, and you need to express your sincere gratitude, a thank you so much message can help put your words together for that caring heart.
Do not hesitate. Show your gratitude. Send your thank you message. The earlier the better.
1. Words cannot express how grateful I am for your kindness and generosity. Thank you so much for being there for me through thick and thin.
2. When I thought I couldn't go on any longer, you gave me the strength I needed to keep moving forward. Thank you for always being there for me, even when I'm not easy to be there for. You are a true friend and I am so grateful to have you in my life.
3. Thanks for being there for me when I needed you. I appreciate you so much.
4. You are such a light! Thank you for brightening my path when all I could see was darkness. You are such a special person, and I am incredibly lucky to call you my friend.
5. Your positive vibes and kindness made the seemingly unbearable time a little better. Thank you for sharing your light. I am so grateful.
6. You are such a generous, kind person. Thank you for all your help!
7. Words are not enough to express to you how grateful I am for your help, so I will simply say thank you. I only hope I'll be able to return the favor someday. If there's ever anything you need, all you have to do is, ask!
8. I just wanted to let you know how much I appreciate your support. Thank you for being there for me. You know I love you, and I'll always do!
9. Few people have the privilege of having such a supportive and generous friend like you. I am beyond lucky to have you in my life. Thank you for being who you are!
10. Thank you for being there for me yet again. I am so grateful that you are in my life.
11. Please accept this thank you as a small token of appreciation for the support you've given me. Your kindness means so much to me.
12. Your thoughtfulness is a gift I will always treasure. You are the best. Thanks a lot!
13. God works in mysterious ways, but it's no mystery to me why you're in my life. May God bless you, for your kindness and support.
14. I thank God for sending you to help me in my time of need. I'm grateful.
15. You are a blessing in my life. Thank you for everything you do.
16. I want to thank the entire congregation for reaching out to me and supporting me. Thank you for everything that you've done to help me.
17. You are a blessing to me, and I will always remember your kindness.
18. I am truly blessed to have someone like you in my life.
19. Thank you so much! Your kindness is immensely appreciated.
20. What more can I say? How more can I appreciate you. You've been the always available help, even when no one seems to be aware of what I'm going through. You always stretch your hands of love. From my heart, I say 'Thank you.
Related Post: Expressing Gratitude to Helpers
Sweet Thank You Messages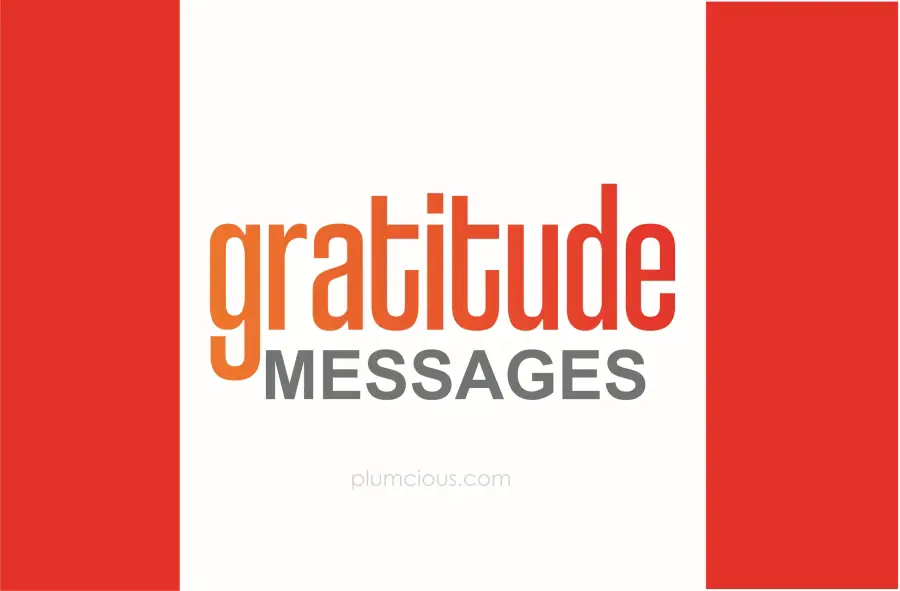 Sweet friends do not only deserve a form of gratitude quotes for friends; they also deserve sweet thank you messages, because they have sweethearts.
1. Even if the world fades and everything goes into extinction, I'll choose you over and over again, now and in my next life. Thank you for the gift of friendship.
2. If there were a handful of you on the face of the earth, the world would be a better place, thank you for the gift of you.
3. Having you as a friend in my life is a great privilege that I'll never for once take for granted, thank you for all you do.
4. How sweet will it be, if I take you around the world, to show you beautiful places that your heart reflects. You're made from the most precious of clay.
5. Reflecting on the course of this friendship journey, and how far you've been a blessing to me in all your doings, I'm indeed grateful for the gift of a friend like you.
6. People call you friends, but as for me, you're the closest person to my dear heart that I can share my pains and happy moments with; thank you for the chance given.
7. Come rain, come sunshine, you're always in with me. Thank you for showing up when I least expect.
8. It's a good thing to express how I feel right now. If I'm permitted I'll show the whole world how dear you are to me. Indeed, you're chosen for me as a destiny friend. Thank you.
9. Heaven knows how it would be unbearable for me if you're not created. You were made to put smiles on my face. Thank you. You're cherished.
10. You're beautiful in and out, but the inward beauty surpasses the outside radiance. Your heart is so large to have the whole world in it. Thank you for giving out another shade of beauty.
11. Meeting you is by fate. Getting closer to you is the greatest opportunity one would have prayed for. You own it all. Thank you for being you.
12. In the world today, we have acquaintances, we have distant friends but as for you, I can boldly say you're a friend closer to my heart. I love you, and I'll always value our friendship.
13. Many are called, but few are chosen. Out of the chosen ones, I can proudly say you're one of them. Thank you for the gift of friendship.
14. Thank you for always telling me that if things go wrong, you'll always be the bear and dear confidant to run to.
15. You knew loving me will be the weirdest thing, but you still chose me over and over again; thank you for your sincere love.
Related Post: Thank You Quotes to Pastors
I Love You So Much Messages
Sending an I love you message, may not be strong enough. Sometimes, you need to add some adjectives to express your superlative love without restrain. Guess what? One of the cutest ways to express love is through romantic appreciation messages.
1. I want to see you smile. I want to see you laugh so hard that you forget your pains, worries, and what you might be going through. You've got me, and my love for you is so genuine. Thank you for loving me too.
2. Having you in my life creates an inner joy that's inexplicable. You're the sweetest and the kindest of all. I love you, Honey.
3. Wherever you are, there my love is; far or near, there I am with you, I love you genuinely, and I'll always do.
4. For the love you give, for the memories we've shared, for the hurts and painful moments we've been through, I'm putting this to you that I love you more.
5. Even though the road was rough, the journey was so hard, the routes were crooked, I'll love you like there's no tomorrow.
6. Come rain, Come sunshine, my love for you never fall short, I'll choose you over and over again. I love you so much.
7. Words can't express the way I feel about you. I have never, and I will never take your presence in my life for granted. I love you now, and always.
8. Each time I reminiscence on the memories we have made with each other, it gladdens my heart and delights my soul. Thank you for being such a wonderful person I'll always cherish.
9. It's a new day, to love and let go of our past, pains, and worries. For today we're having the best of fun, to express how much I love you so much.
10. You're the light that illuminates my dark world. You're the Angel that held my hands and lead me through. I love you, fiercely.
11. For being the near and dear confidant, for being my go-to persons each time I'm in distress, for all the comforting words and reassuring motivations, I want to say, thank you. And I want you to know that I love you so much.
12. Many have tried but they failed, you're the one that stood with me in my trying moments, and when it seems all hopes were lost, you're just too amazing. I love you deeply.
13. What else do I need to ask for? You've proven yourself in so many ways, and you've passed all the tests placed before you. You know you deserve some accolades. I love you, Darling.
14. How I wish to see you and express how I'm feeling right now. I wish to give you the deepest hug you deserve and take you to places of your choice. My love for you is always genuine, and ever new.
15. Heaven heard my cry and gave you to me. You mean so much to me than the words I'm speaking right now. Thank you, love, for being a worthy soul mate.
16. How I wish you can see yourself through my heart and read the intents of my mind; then see how deep my love is for you. It's so strong and fierce. I love you so, Babe.
17. Loving you with my mere mouth won't do justice to the way I'm feeling right now. Just tell me how you will want this feeling expressed, and I'll go the extra mile to prove it and make you happy.
18. For the times you understand so well that I have my own opinions too, without taking it as an offense, yet you create a conducive environment for sharing. I love you.
19. For the times, you consider it appalling to raise an argument with me, for every moment spent with you, I'm grateful. I Love you so much.
20. I am missing the warmth of your hug, the fragrance of your breath, and the gentleness of your touch. I'm missing you, darling. Please come home.
Related Post: Official Messages of Gratitude
What to Say When Someone Gives You A Gift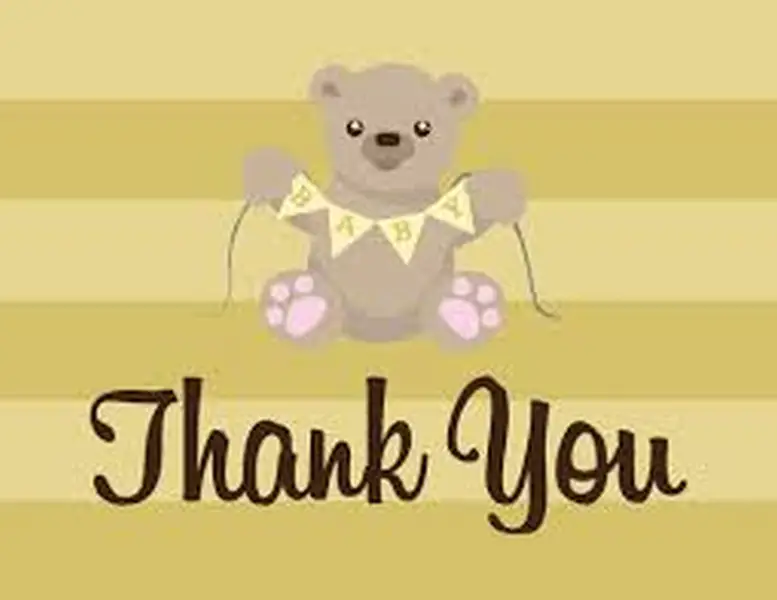 No such thing is called a 'little gift'. A gift should be appreciated, not because it's big, but because it's coming from someone with a big heart. This session provides you with what to say when someone gives you a gift.
Show that you appreciate the kind heart from which the gift came; send him or her a "thank you for the gift" message.
1. I'm wowed! I'm grateful. Thank you for the lovely gift.
2. Wow! This is so beautiful. It fits so perfectly. Thank you!
3. Sometimes, what we give says so much than what we could articulate with words. This speaks volumes to my heart. I am so grateful!
4. What a great way to start my day, unraveling this beautiful gift from a beautiful soul. I am saying "Thank you", from the deepest part of my heart.
5. I got your gift from the delivery man. For all that you do, I'm saying thank you.
6. Guess what? You just busted my bubbles with the most precious gifts I've ever received. Thank you, dear friend.
7. I'll forever cherish all that you do. I'm not taking anyone for granted. As long as the sun shines and gives light to the universe, my appreciation for you will not cease.
8. Thank you Such an honor to receive your gift of love, my friend. Thank you for this sweet gift.
9. Thank you for the gift, friend. Beyond the gift, I see the kindest heart. I am so grateful.
10. Even at a time like this, you still went the extra mile to shower me with your love. I'm so lucky to be one of the few that comes to your mind, even when things aren't so rosy. Thank you.
11. Thank you for the gift, it made my day beautiful.
12. Receiving a gift from you gives me joy. It might look small to you, but it's a big deal for me. Thank you so much. I'm honored.
13. I wasn't expecting something this big. I'm still amazed. Thank you for this special gift.
14. This means so much to me. For you to have me in mind to gift me a beautiful gift like this, I'm indeed grateful.
15. For all you do, and this gift that comes in at a much-needed time, I'm saying a big thank you.
Thank You So Much, Brother
As much as there are friends who can be closer than a brother, there are also brothers who can be closer than a friend. So, in this collection of gratitude quotes for friends, we decided to include some "thank you so much, brother" messages.
If he deserves it, give it to him. Don't appreciate that brother or uncle just a few times in a year, do it often. Let him know he's the best in the world!
1. I had never imagined that the brother with whom I had always been mad at, would be the same brother I would feel so blessed to have. Thank you, brother.
2. With you around, even the blues take beautiful hues and the grays are turned into bright rays. Thank you, brother.
3. The bond between a sister and brother is like the umbilical cord between a mother and a child – invisible yet never failing. Thanks for being the best bro ever.
4. Thanks for giving your LITTLE sister BIG bundles of advice which helped her take the LITTLE steps towards and to achieve her BIG goals in life.
5. From saying "I hate you" during childhood, to "I miss you" during college. Now, I think, I can't do without you. We both have come a long way. Love you, brother.
6. The memories of my childhood would have been a scary night if it weren't for a brother like you. Thank you for everything. I'll be forever grateful.
7. Thanks for always being the perfect brother who is protective without being suffocative, liberal without being careless, and watchful without being stifling.
8. Dear brother, thanks for being the person who always says 'let's see how we can fix this…", instead of 'I warned you…'. thank you for your unconditional love.
9. You are not just my reflection, you are my heart's reverberation and my soul's resonance. Thanks for being there for me, bro.
10. A brother is a person whose supports you have even if you don't want it, and whose love you've got even if you don't need it. Thanks for giving me both.
11. I have never felt the need to ask for your help because you have always been there before I even had to ask. Thanks, bro.
12. The best part of having a brother like you is that I have never feared losing a best friend. Thank you so much, brother.
13. You stood up tall to defend me and walked with your head high to set a perfect example for me. Thank you, sweet brother.
14. You are the reason my childhood has been special, teenage memorable, grown-up years unforgettable, and my whole life remarkable. Thank you, dearest brother.
15. God knew that when He was giving me a brother like you, He was giving me all I'll ever need in life. Thank you, blessed Brother.
16. Walls of marble, pillars of granite, or slabs of stone cannot be as strong as my brother. Thanks for always protecting me.
17. Our relationship is like a Facebook page which I will always LIKE and FOLLOW even if no one TAGS me in posts and photos. Thanks for being the best brother.
18. Like the foundation on which a building stands strong, you and I are meant to be stuck together for long. Bro, thanks for being the foundation of my life.
19. For all the love you showered on me when I was small and even till I'm of age, I'm saying a big thank you.
Funny Thank You Message for Friends to Make Him/her Smile
1. What are your wishes for the next month? Whisper them into my ears and smile, for all will be done in a twinkle of an eye for you. Thank you, my dear friend.
2. Come outside of your door, when you get to the entrance close your eyes and call my name thrice, don't be surprised, you'll see me appear. Lol.
3. What is the weirdest thing you've ever wonder I do for you? Scream it out loud in the air and consider it done. Don't doubt it my good friend.
4. You've got the whole joy that you may ask for in life because I'm right here with you to fulfill all. Thank you for the gift of friendship.
5. Send me the set of your pictures, please. Let me be a blessing unto others by posting it on my status coz you worth more for everyone to see. Thank you.
6. Gazing upon your beauty ease my mind from every trouble that comes my way. You're an angel in disguise. Thank you.
7. Nothing is lacking in your perfection, it's everything for me. Your personality, your gaze, and the bright smile your cheek gives. I'm glad to call you my friend.
8. You know when you smile, it makes everything looks so calm and gives a refreshing moment. Smile and let the world feel the freshness of your smile.
9. Beautiful day to call you out and witness the hope a bright new day intends to give you. Spread you loads of love.