112 Heartfelt Good Evening Greetings, Blessings, Wishes, and Messages for Him or Her
The soothing relief that comes with each evening should not slip by without sending your loved ones heartfelt good evening greetings. This is a good way to nurture the love you share and to bond with each other irrespective of distance.
Your family, friends, and loved ones will feel so special knowing that you have them in mind after the stress that comes with the end of everyday activities. Therefore, it is thoughtful of you to take the step to send your good evening wishes and greeting messages to your loved ones.
We've got more than 100 sweet good evening messages for friends and those special people in your life. Whether as good evening SMS or emotional WhatsApp good evening messages for him or her, we've got you covered.
Good Evening Greetings To Friends and Loved Ones
1. For the memories, we are privileged to have together, for how you've always been all out for me. For every moment you shared with me. Thank you again and again. Good evening, Dearest.
2. I want to return from work every day and go to karaoke with you to sing out the stress the day had given me. Good evening, Sweetie.
3. I want you to take a look at the beautiful sun as it set and I want to see that smile that gives calmness and peace to any soul that stares at you. Beautiful evening my dearly beloved.
4. Thinking of you brings relief and freshness to my heart. The stress of the day which overwhelmed me has been taken away when I think of you. Thank you for being my treasured one. Good evening.
5. Evenings are ways to end the day's stress and struggle. I hope you didn't give yourself too much stress. Do ensure to relax and have a great evening.
6. To think one is near his goal is to think evening is near. Have delightful thoughts on your goal and plans this evening, my beloved.
7. The beautiful rays of light of the sun when setting reminds me of how beautiful your smile is to me and I will forever cherish you. Have an amazing evening, my sweetheart.
8. After a long day at work, I longed to see your face in the evening of every day. I look forward to seeing how to spend the evening with my human angel.
9. The time to feel relax, the time to feel no nervousness, the time to meditate, and you're the reason why the evening is such a time to look forward to. Good evening, my love.
10. Having good talks with loved ones and wishing them the best of life is not a bad idea for an evening on a day like this. Enjoy and have fun.
11. Being a grateful soul creates peace of mind that God is here for you always. Have an awesome and mind soothing Good evening, my dear.
12. This evening, my heart and mind reach out to you even as you're not here with me. You have been a wonderful and lovely one who will always be there. I love you, darling.
13. Every evening is a time to rewind how your day went and see how much impactful you've been and how dear you've been to others. Have a positive thought this evening, Sweetie.
14. Every time I don't get to see your face, I do miss you so much. Your scent never leaves me and that's why I'm saying to you, good evening, my love.
15. Good evening, my Love. I have just been sitting here thinking how sonorous your voice always sounds to my ear every evening when we sit together. I want to have fun with you again and again. I'm missing you.
16. The way we joke, played around, yelling at each other, fight for each other, then come back to eat at the same table every evening is such a wonderful memory I can't let go of. Good evening, buddy!
Related Post: Very Romantic Good Evening SMS
Latest Good Night Messages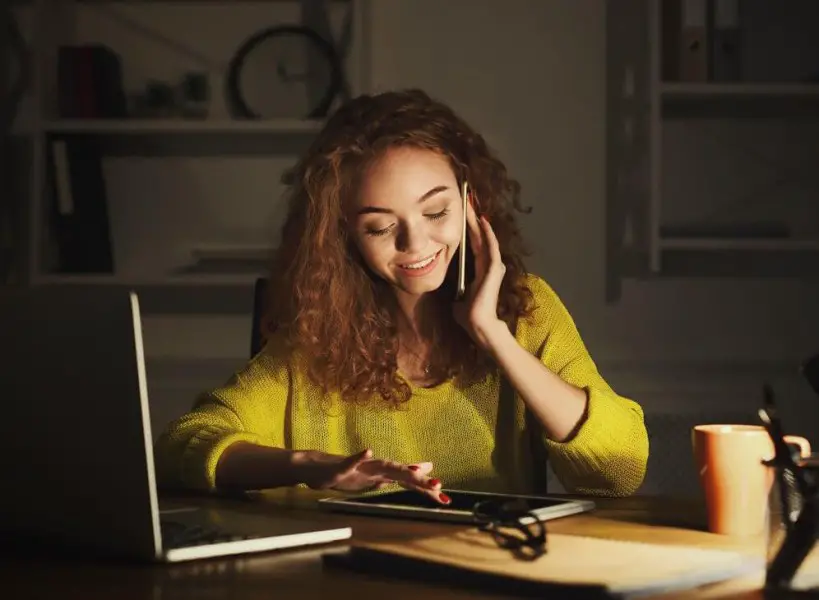 Who knows, an inspirational good evening greeting may be what that fellow needs to bounce back after a demoralizing day. Communicate to his/her heart with any of these motivational good night messages.
1. Daytime is for work while the night is to relax. Rest your head like a king in his palace, keep building, the apex is the target. See you there! Good night, buddy.
2. I want to be there in your dream to hug you. Since you're the best of all I have in my life. Have a good night's rest, my dear friend.
3. The best encouragement you can give yourself to become successful in life is your decision and willingness to succeed in all things. Have a peaceful sleep.
4. It's sleep time! The bed is calling. It's time to rest your body and head from today's work. It's time to rest and refresh the body so it can be energetic for tomorrow's work. Sleep well
5. Dreaming is part of your thinking. Think big to dream big! Also, dare to have a positive thought even when negative thoughts keep coming around. I wish you a great night
6. Your thoughts become your dream, and your dream becomes your goal. The way to achieve your goal is to dream big and think big. All things are possible. Good evening, my dear love.
7. There can't be 100% perfection for your startups but there's always room for amendment, adjustment, and improvement in all things. Keep learning and keep growing. The sky is not the limit. Sleep tight!
8. Assuming life is all about self-care and love. Imagine in times of trouble who will stand up for you after thinking of themselves. That's why I'm taking my time to check on you tonight. Have a good night's rest, best friend.
9. The biggest smile you can give yourself is to see others' tears been wiped off because you sacrifice yourself to help. Never stop putting a smile on others' faces.
10. You're strong, brilliant, dogged, and also focus. These virtues will help you in handling things you're to do. There's a fire in you that can help others to burn. Don't stop being you. Good night dear.
11. When things turn upside down, your willingness to surrender yourself to figure it out is so amazing that you're always keeping up with the task and never giving up. I wish you peaceful rest. Goodnight sweetheart.
12. Life isn't fair to anyone but we can choose to make the best of fairness by harnessing what we have and be productive each day. Good night, son
13. Keep pushing, keep your head up. Things can only get better because the light, they say, is always at the end of the tunnel. Don't give up. Good night, friend.
14. The night is a beautiful time to rest. Having enough rest brings freshness and calmness to your soul and mind. Have a sound and deep night's rest.
15. Take up the task. Draw a picture of what you want. Desire and be deliberate about it. Challenges will surely come but with a prepared heart, you'll overcome. Good night and have a night of sweet sleep.
16. Man cannot be influenced by himself but by others. A man watches what others do, to do what he wants to do. Beware of how much influence you receive from others. Good night to you, beautiful.
Related Post:
Sweet Good Evening Message
1. When the sun sets, it reminds us that there is going to be a new day. When the sun rises it signals a fresh start that awaits us. Good evening, honey.
2. Despite the stress of the day, when the evening comes, it is to soothe and give you healing of every pain you're caused. Good evening, my sweetheart.
3. When the light comes, the day is set; but when the darkness approach, the evening is near. Be glad because it is time to relax and welcome the start of a fresh day. A lovely evening to you, the special one.
4. Happiness and sadness are choices. Dear, you can choose to be happy this evening because it is filled with a glowing light that is ready to bring you a smile always. Good evening dear.
5. No matter the drama the day brought, an evening with a good treat will go a long way in cooling off your head. Enjoy your evening
6. Relaxation is the key to every evening. Feel relax. Enjoy yourself. Feel the atmosphere. Listen to the beautiful songs of the birds. Have fun this evening!
7. To be full of activities in life is very simple, but there's more to life which is joyful when you choose to see beyond the odds of life and relax your mind. Great evening for you.
8. Hi, beauty! Your selflessness is second to none. Thank you for coming through for me always! Have a refreshing evening.
9. Having plants at home improves air quality throughout the day and helps to sleep better at night. So are you to me both day and night? Good evening, my Love!
10. The beginning of the evening always depends on where you're and what you're doing. I want you to manage your time and go relax because it's the beginning of a beautiful evening. Enjoy it.
11. The evening is commonly regarded as beginning when the sun is getting dim in the sky and lasting until the end of twilight. Let's enjoy this evening dear one.
12. As the sun is setting and the evening is at its peak, make sure you try to also settle down your inner troubles and appreciate the soothing evening moments. Have positive thoughts this evening. Wishing you a great evening.
13. There are reasons why evening is the best time of the day. Sometimes to release tension, to meditate, and enjoy time with your friends and family. Have a wonderful evening.
14. I want you to know that those little moments we spent together matter to me so much. When I am alone relaxing, I feel those moments again. Thank you for loving me. Good evening.
15. Good evening, love. Spending quality time with you every evening is always a joyful time for me and you're a miracle that is added to my life which makes my journey easier.
16. Have you ever heard about the tale of 'Rose of Evening', how beautiful and kind she was? So much I love and treasure you. I want to give you a rose every evening all the time. Good evening, Treasure.
Related Post: Sweet Good Afternoon Messages
Good Evening My Dear Love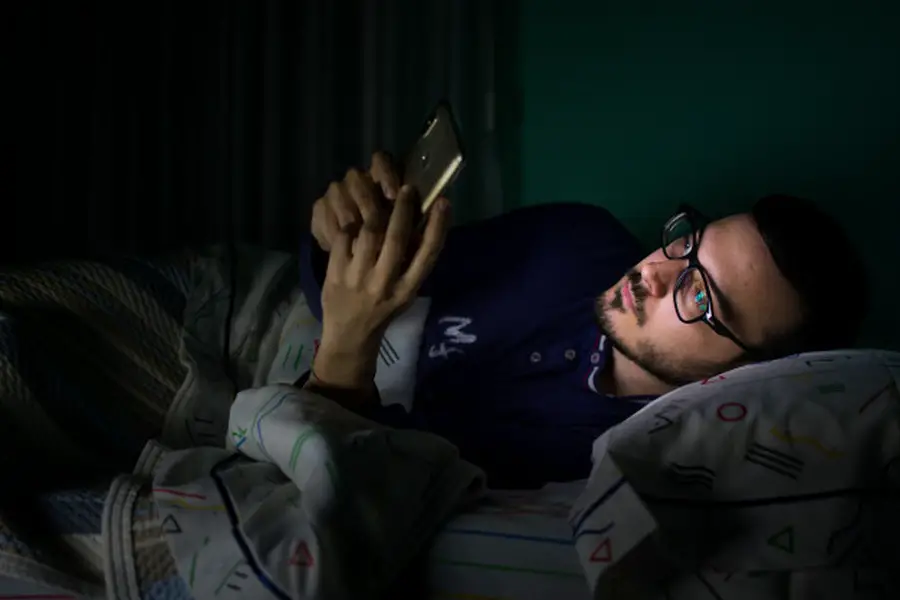 If it is for your dear lover, it has to be romantic, emotional, and sensational. Not just casual good evening greetings, but such with the smell of roses in them sprinkled with love words that melt the heart.
That is exactly what this session was designed for; to give you several heart-melting ways to say good evening my dear love.
1. Thank you for being the most beautiful woman I ever met who changed my perspective about love. Thank you for coming through for me, my Love. Good evening.
2. Babe, how was your day? I hope you had a stress-free day? How about giving you some lovely kisses this evening to cheer you up? They came with this message. Enjoy your evening
3. Sweetheart, you're my captain in this relationship, and I'm your passenger. Sail me to wherever you want because I trust the journey will be smooth. Good evening my dear love.
4. You've always amazed me with the way you treat and pamper me. You've stood by my side against all odds and this gives me pleasure and sweetness all the time. Have a wonderful evening, sweetie.
5. A beautiful evening to a beautiful soul like you. I want us to have dinner this evening, a toast, and cheers to the many good times and years we'll be spending together on this journey. I love you Boo.
6. I want you to know that the only best time for me after a stressful day is your lovely arms that welcome me home every evening and the feeling of your warmth. Good evening my dear love.
7. I always want to sit by your side to see the moon and count stars up in the sky. Do you know why? Because your side is the best thing I ever have. I wish you a cheerful evening, darling.
8. My dear love, I have found in you a peaceful home. I don't have to think of anything other than you because you're my hope and peace. I love you. Have a great evening.
9. You're my best of best! Do you know why I called you that? Because you're the best thing that ever happened to me. Enjoy your evening. Missing your cuddle.
10. Bring your ear, I want to tell you something. (whispers), have you ever seen the most handsome in my world? I'm sure you don't know. It's YOU! You glow like the rays of the evening sun. Good evening, sweetheart!
11. I'm here alone tonight thinking about you. Thinking of the happiness you brought into my life, the peace you're giving me. I'm content with you. Sleep well, my dear Baby.
12. Each day comes with its obstacles, I believe you overcame it like you always did. This evening is time to cool off and rethink again. Good evening, my sweetheart.
13. I have always appreciated your love. But the best time I love it more is when you wish me a good night. I close my eyes seeing your face always. Awesome evening to you, dearest.
14. Every time you close your eyes, I want you to dream about us….decades of years lie ahead of us to spend together. A lot of wishes from here. Good evening, dear.
15. Whenever I'm with you, I feel so connected and this brings me joy always. I want to be with you for the rest of my life. You're my ride and die. Good evening, my Love.
16. I believe so strongly in our bond. We are not together by mistake, so we cannot separate by what does not bind us. We are stronger through storms. Good evening my Champ!
Related Post: Short Love Quotes for My Love
Emotional Good Evening Messages
Even if you're in a long-distance relationship, sending him/her emotional good evening messages is a way to rekindle the love you share and feel the presence of your partner like they were under the same roof with you.
And if you saw your partner just a few minutes ago, don't get so familiar with each other. A good evening greeting will still help to communicate some feelings of love your presence could not.
1. The evening is for us to come together, to share love, to be excited, share thoughts, make plans, and to feel the warmth of one another. Like always, I cherish you this evening.
2. It is the special time of the day to cool off the office troubles. Your kisses will go a long way to relax my mind and reset my head for the next day's work. Have a nice evening.
3. Love is so pleasing to me because I have you. I want to love you again and again till the sun of the age goes down. Have a delightful evening, my love.
4. Home is sweet, but having beauty like you in the home is the sweetest! I look forward to seeing you every evening to enjoy the true meaning of home. Enjoy yourself this evening, darling.
5. I am yet to believe there's someone in my life that is so attractive like you. Your appealing image is too attractive coupled with the beauty of the evening sun. Have a pleasant evening, my addiction.
6. My day is never complete without seeing or thinking about you. I was thinking about what would have been of me if you had refused to offer that help. Thank you, my Love.Good evening.
7. Thank you for coming through that fateful evening. It has given me the privilege to write beautiful words about you. I wonder about a life without you. Have an amazing evening
8. You're my home and abode. You're where I come back to keep my head every day. I always desire to be here every time but you know how work can be. So, every evening my heart is eager to come home. Good evening, Love.
9. Hope you had a stress-free day? Let the cool evening breeze take away your worries and bring you a relaxed mind. Good evening sweetheart.
10. Check-up is what I love doing every evening. I desire this evening to bring you many blessings and love. Have a fun-filled evening.
11. Sending you a message is one of my favorite things to do in the evening. I hope you had a good day and your evening is relaxing? I love and miss you. Good evening My Cherry.
12. It is always exciting for me to see evenings. Do you know why? Because I am always eager to see your stunning face after all. Good evening, beautiful!
13. You make my life shine beautifully just like the rays of light of sunset. Keep making me smile. I love you. Good evening, My king.
14. Talking, gisting, fighting, laughing with you are the best things I do with my evening. I love it like that. Thank you for being available for me. A lovely evening to my bestie.
15. I have decided to make it compulsory for myself to always check up on you, to know how and what you've been up to since morning. I hope you had a stress-free day. Good evening, best friend.
16. Things might not go how you planned, expectations might be cut short but always have it at the back of your mind that loving you is what I'm here to do. Good evening, Treasure.
Related Post: Highly Emotional Love Words
Inspiring Good Night Quotes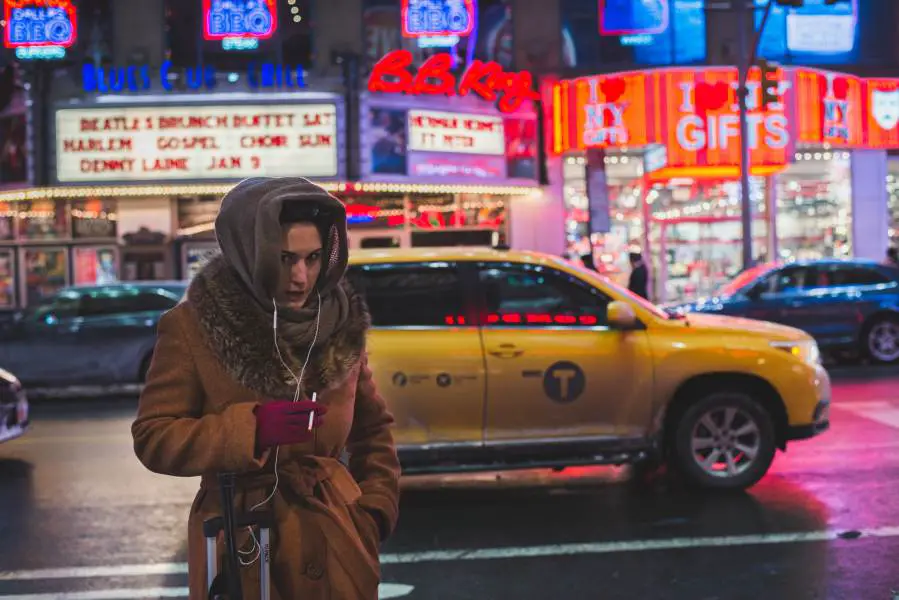 One of the best ways to be relaxed is to be inspired. An inspired mind finds reasons to face the coming days, knowing that all will end positively.
Here are a few inspiring good-night quotes you can send to loved ones to keep them going again.
1. We can choose to give meaning to life when we take steps further from where we are. To keep moving is the key. Rest well.
2. Take advantage of the time to build your life. No one can help you build. Here is the time for you to meditate and get the missing piece of the puzzle. Keep grinding brother! Good night.
3. The act of learning, unlearning, and relearning is so much beautiful because there are some things to learn again about life every day. Good night.
4. Set goals for yourself. Set the timer. Keep working. Keep grinding. With these, you will reach the goal. Yes, the timer will stop but you'll have achieved more. Sleep well.
5. Setting limits and boundaries are not bad ideas in themselves. It is just that you're being careful of entertaining distractions. Have a good night's rest.
6. Life is not all rosy, but you can choose to let it be rosy for you. That's why you should take maximum rest tonight so you can be energized for the day's work. Sweet dreams.
7. Do not let hate from people stop you from reaching your goal. You'll always blame yourself for looking back. Rather stay woke and be alert. Stay focused. Good night.
8. Always stand on the shoulders of the giant to see. The more you look the more you see how to get things done faster. Have a great night's rest.
9. Listening will help your sense of reasoning. Thinking before talking aids your meditation and judgment towards others. Always learn to listen well. Nightie night.
10. Light will keep shining. Hard work will always pay off. Don't hesitate to keep your dignity against all odds. Life sometimes can throw tantrums at you, but keep your peace. Sleep well.
11. Taking risks is part of life. For everything we do each day involves risk. The one who is not ready to take risks is not ready to survive in life. Sleep tight.
12. To accept a challenge is not a defeat. It is just because you want to stand stronger, wiser, and to be able to build well amidst others. Ensure to close your eyes tonight. (lol)
13. Wisdom is put together over time by wise people. Don't stop learning, even when you fall. Don't stop asking the right questions. They will be helpful in the long run. Sleep well.
14. Your mind is your greatest hindrance in achieving all you want to do. Look above your limitations and soar higher. Aim high! Good night.
15. The kind of decisions you make today determines how far you'll go in life. Tonight is another time to make a better decision because you own your life. Have a nice night.
16. In life, don't stand the chance to be a pessimist. Stand to be an incurable optimist even in face of oppositions and struggle. You'll always win. Good night!
Related Post: Uplifting Words for Him or Her
Good Night Spiritual Quotes
Sometimes, it's good to go spiritual especially when your loved ones have the consciousness of the supernatural realm.
With good night spiritual quotes, or some spiritual good evening wishes, you'll be quickening the heart of the recipient and remind them of the many possibilities that abound through the activation of the spiritual.
1. Prayer is part and parcel of a man who believes in God! Do ensure to create some time to pray tonight. Goodnight and Rest well.
2. Every morning brings to heart, the hope to do things that seems impossible, but every night brings to the heart, thanksgiving for the things achieved. Wishing you sweet dreams.
3. I have sent the Angel of the Lord to peacefully watch over you tonight; to bring delight to your mind, direction to your path, and faith to your belief. Sleep tight.
4. Lay aside your anxiety, worries, doubt and cast your cares upon the Lord. Let your heart receive God's graciousness tonight. I pray you have a peaceful sleep tonight.
5. I learn to count my blessings every night, my life has turned around more than my imaginations. So I encourage you to be grateful because there will always be something to be thankful for. Have a great night's rest.
6. Nights are not to be feared. They are for us to express our gratitude and be happy in life. Have a wonderful and good night's rest.
7. Looking at how the day went is enough to be grateful and the assurance that what a harmonic night it'd be for you because you're always loved by God regardless of what it is. Wish you a peaceful night.
8. There are many WHYS to show our gratitude towards God for always having a pacific night. Nights full of joy, rejoicing, and glorifying. Have a great night's rest!
9. Angels of God are here to guide and lead us, so when it comes to dreams, they don't leave us as prey to the enemy. As you lay tonight, be rest assured that direction comes to you. Good night!
10. As you lay tonight, the angel of God brings to you good tidings and reminders of God's gifting to you. Have a night full of joy sleeping
11. Beloved, for your sleep tonight, what I desire is such a sound and deep sleep. For every new day, comes new expectations, experiences, and certain vitality. Sleep well!
12. Nights are a supernatural gift given by God, in other not to misuse or abuse such, it is important to be in bed and having a nice dream. Sleep tight!
13. God is always coming through for us even when we are sleeping. I want you to have a sound and goodnight's rest, my beloved.
14. Joy, hope, sound mind, peace, and good nights are what I desire for you tonight as you go to bed. Have a peaceful sleep.
15. Keep holding up! God will continually be your strength everything you put your heart to pursue. God is for us always. Have a nice dream.
16. Hallelujah! All praise to God, the Father of our Lord Jesus Christ, who has blessed us with every spiritual blessing in the heavenly realms because we are in Christ and he is in us. Meditate on this tonight! Good night.
Loved ones are so special and should be treated as such. Let them know how much you value them with any of these emotional good evening greetings, messages, and wishes.