10 Best Hiring Practices: Choosing The Right Candidate
" I am convinced that nothing we do is more important than hiring and developing people. At the end of the day, you bet on people, not strategies" – Lawrence Bassidy, GE.
The employees of any organization are the most important asset. The efficiency and eventual success of any venture depend on human resources. Hence, employing the best hiring practices is a key factor in the growth of the organization.
Your business is as good as your employees, from the front desk officer to every other executive officer in your organization. Every employee represents a particular aspect of your business or organization that communicates a message to your clients, customers, and community at large.
Choosing the right person for the job can be a challenge for most employees, business owners or HR managers as no one wants to employ a liability to his or her business or organization. Most professional business gurus understand the dilemma that comes with hiring the wrong person for a job, it can damage the reputation of your business or organization for life.
On the flip side, choosing the right candidate for the positions in your organization will enhance productivity. However, to choosing the right candidate, best hiring practices must be employed. This is what this post is all about, to help you engage the best strategies, so you can fish-out the best candidate to do your job the best way.
Importance of Hiring The Right Person
As the hiring process is a crucial and integral part of any organization, it is necessary to know why you need to employ the right candidate.
The importance of hiring the right person is enormous. As a business owner, from the start of the business to the growth of the business, you have to depend on your employees to push your vision into reality. Below are a few reasons why you need to engage the best hiring practices, to select the right person(s) for the job.
1. Facilitates Business Growth
Getting the competent person for the job, helps you stay focus on ways to grow your business, as they go about adding values based on their specific skill set to ensure that the business or organization progresses.
The right candidates are always open-minded and are capable of taking ownership of their work, bringing in values that help stabilize and improve your company level of growth. Who won't want such a candidate to work for them?!
2. Fosters Teamwork
No business stands as an island. You need a team you can trust to get the job done. Selecting the right candidate to join your team by bringing in their A-game helps foster teamwork.
No team wants to work with an employee who doesn't have any value to give or someone who is a liability to them. Hiring the right person also improve or boost the morale of your team.
3. Protects Your Image and Brand
Imagine sending several ads a month ago for the applicant and after the whole hiring process, the next month you are sending out the same ads for the same position simply because you got the wrong person to do the job. That alone could send a wrong message about your brand to the market.
4. Saves Time
The hiring process requires a lot of time, effort, and money. Imagine if you make the right hire, you can focus on running your business rather than spending extra time getting worked up due to the poor performance of the wrong candidate.
5. Improve Customer Service
Hiring the right person who respects co-workers and customers would help boost your customer services. Which in turn will help retain first-time customers and clients. This will help boost customer confidence and reliability to your organization.
6. Low Turnover Cost
The recruiting process can be very expensive. From the placement of ads to the logistics involved in selecting the right candidate. Using the best hiring practices will save the organization from the cost of having to go through the process again and again in search of the right person to fill the post.
Hiring the right person can save you a lot of money as it helps reduce the turnover cost of your business.
10 Best Hiring Practices Every Business Owner Should Know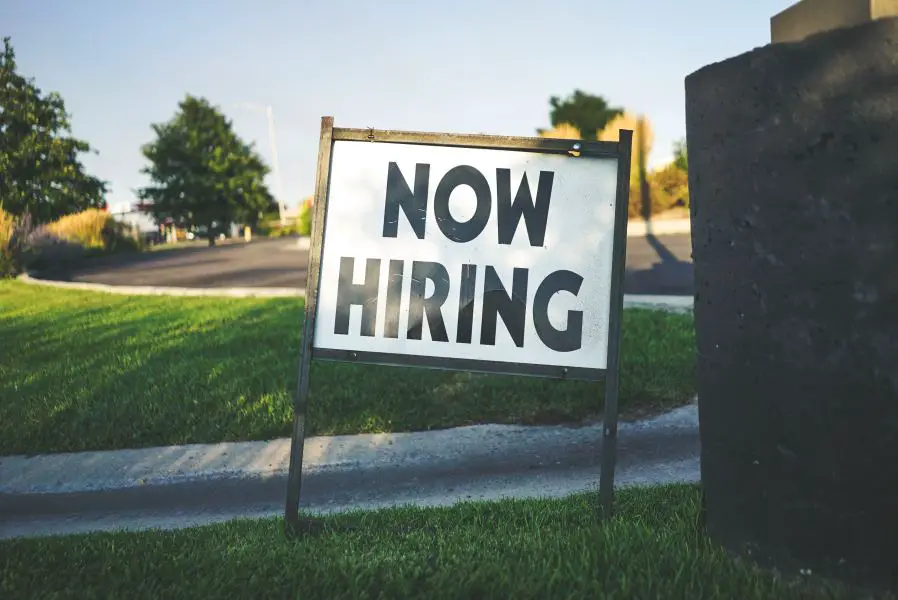 Recruiters are known as gatekeepers of any organization as they decide who comes in and help shape the future of your business. For most business start-ups, it requires a lot of work and effort in selecting the best person to hire, as the growth of your business is dependent on recruiting the right staff.
The hiring process shouldn't be lacking in competence when selecting the right candidate for the job. In fact, the hiring process begins from having a reliable team who are acquainted with the specific need of the organization and have the technical-know-how to recognize the candidate(s) that can meet these needs.
Are you uncertain about the best way to hire a new employee? Check out these 10 best hiring practices to get you started in making the right hire now.
1. Have A Comprehensive Job Description
The beginning of the best hiring practices is a comprehensive job description. Making the right hire, starts with a comprehensive Job analysis. Job analysis is the process of identifying, determining in detail the particular job duties, requirements and importance of these duties to the job. While Job analysis is the basis for job description as it helps you to plan strategically in recruiting the right staff, the main aim of job analysis is to provide answers to some questions such as:
• What is the purpose of the job?
• What is/ are the conditions required for the job to be performed?
• Where and when is the job to be performed?
• What physical and mental assessment does the job taker need to undertake?
In case you're wondering How to carry out a job analysis. Below are a few things that would be of help.
a) Review The Job Responsibilities of Your Present Employee
Most times, HR managers or recruiters don't know what makes up the day to day function of a particular job, so it's crucial that they ask their current employees how the work is been done as this will help in giving a comprehensive detail of the job description.
b) Critically Analyze The Task and Responsibilities That the Newly Employed Staff Needs to Accomplish.
Analyzing the tasks needed to be accomplished by the new employee helps you track down the right candidate.
c) Research and View Samples of the Job Description on the Internet
Searching through the internet of how similar job description is written will help you properly understand how to write job description including the task and responsibilities attached to the particular job opening that you might have forgotten.
d) Use Clear and Concise Words While Writing Your Job Description
To ensure a fair hiring practice in your organization, it is expedient that you use a comprehensive language or words in your ads or job description. Try to stay off words or language that are ambiguous as they can turn away prospective employees.
Be aware of gender-based words, instead use neutral alternative words; switch from "Salesman" to using "Salesperson", from "Guys" to using "Folks".
Words such as ninja or Rockies are ambiguous as they mean different things to people. While the word ninja is used for job description related to hiring an employee for tech startups, it means "a person paid to kill" (an assassin). No ideal candidate would see such an application and take it seriously except few in the tech space. You see why it's best appropriate to use words that are clear with vivid meanings.
How you advertise job positions is proportional to the degree of your workplace structure and maturity. As much as possible it is best to avoid cliches as they can turn off prospective candidates.
2. Effectively Communicate Your Organization Policy
Communicate properly your organization policy or Equal employment opportunity statement to your candidate as this is one way to ensure a fair hiring process.
Give a vivid description of what is expected of them to be eligible for hire. Clearly state your policy in-line with your business or organization structure and culture.
3. Have Diverse Channel for Job Listing Ads
Relying on just one method or channel of recruiting is not the best way in recruiting the right staff. According to Inc., 79% of job seekers use social media in their search for jobs. Your hiring team should not just look at the old method of placing an advert using TVs or radio but go digital as technology has enabled us to interact with a large crowd just in seconds.
Recruiting strategies are evolving daily and this includes the use of technology to help locate potential candidates using platforms suitable for the job.
It's also important to have allies (firms or agencies that help in recruiting) and leverage on other resources, networks or connections to help expand your pool of applicants.
4. Use A Checklist for Hiring Employees
Whether this is your first employee or one of the many employees you are hiring, using a checklist for hiring employees helps you stay on track as well as to measure your recruiting or hiring effort. Some of these checklists include;
• Ascertain the need for replacement of a job or a new job
• Hold a meeting with your recruiting teams (HR managers, supervisors, and recruiting firms) on the process of recruiting.
• Identify the specific talents, skills, experience, and qualifications you seek in a candidate.
• Determine whether the department/ unit can afford to hire an employee at the moment.
• Analyze and determine the salary ranges for the job.
• Post the job opening both within the organization and on external platforms.
• Send out emails to acknowledge the receipt of each resume from each candidate. If the candidates are the right fit for the job, contact them for a scheduled interview.
• Schedule the interview session for candidates with each interviewer. Be clear about their role in the interview process.
• Screen the resume/ application letter against the standard criteria of your organization, once you have a certain number of candidates potentially right for the job.
• Meet to discuss a second-round interview process with your hiring team and select the right candidate for the job.
5. Have Vivid Selection Criteria.
All criteria for the selection of candidates must be job-related. Recruiting base on values is one of the smartest ways to ensure fair hiring practice in your organization.
Figure out the core values of your organization and use them as a guide in your decision making and selection. Write these behaviors or attributes in your job ads, after which you can carry out a thorough job analysis to determine what specific requirements in terms of skill sets, knowledge, and experience are essential to perform the job effectively and efficiently.
6. Asses for Relevant Skills and Competencies
Assessing all candidates for the relevant job-related skills and competencies helps to measure behavior and competencies that are crucial for your selection criteria. As the hiring manager, business owner, or managing director, it is your responsibility to find the right candidate and it's challenging to choose between talent and experience for a specific job role in your business or organization.
Depending on the role of the job, like management position, it requires experience as you need to choose a candidate who has a successful work record as well as leadership track record; seeing that the person is capable of making tough decisions that are beneficial to the growth and expansion of your business or organization.
While some HR managers hold more importance on hiring top talents; as these candidates have peculiar skill sets that can make the entire company more innovative, productive, and successful. Candidates like these always have fresh ideas and are open-minded. If your business or organization needs to change course, theses set of candidates are considered when recruiting an employee.
However, hiring the best candidate shouldn't be based on these two factors when recruiting employees rather it should be base on the role required of them to function, which must be of great benefit to your business or organization.
Regardless of talents or experience, the best addition to your team and business or organization should be the one with skills that complement those of the existing employee as they all blend with your business or organization culture.
7. Standardize and Discuss Your interview Process.
One of the best ways to hire new employees in your hiring and recruiting process is to create a well-structured interview by asking candid questions. In an attempt to be more professional, don't try to go off a script by deviating from interview structured questions during the interview session.
Questions like "how old are you?" (except it's a job related to age), are you pregnant? Shouldn't be asked. Also, questions related to religion, ethic cultural believes and race should be avoided if it's not job-related.
It's is also important to give all candidates the same amount of time for them to answer questions or communicate their specific skill set or experience, this helps to ensure fairness when hiring employees.
Try to ask open-minded interview questions and pay keen attention to how they communicate their answers (both verbally and non-verbally), as this helps to measure the competencies of candidates.
While interviewing, it's also of great benefit to prepare a scorecard or job evaluation form for each candidate, this helps grade candidates and help in decision making as well. It is a highly effective way to reduce unconscious bias in the interview.
8. Train Your Interviewers
More so, on our list of 10 best hiring practices, is to train your interviewers. It is always good to have more than one panel while interviewing a candidate. To ensure that your interviewers are effectively following the hiring practices, train them properly on interview skills, diversity, employment law, etc.
While they want to find as much information about the candidate interviewed, train your interviewers to stick to the script, and bear in mind for questions that are termed "illegal" to ask during interview.
Train them to have a record of their interview as there is little information they can commit to memory; this record can be used after the interview in making the right decision. Interviewers should also be trained properly on how to use scorecards; they should not disclose the score of the candidate interviewed to another interviewer until the process is over, this helps make the hiring process transparent and effective.
Interview questions should help uncover the candidate's management skills, leadership and decision making skills, teamwork and team building, interpersonal skills, communication, and conflict resolution skills.
9. Carry Out An Effective Background Check On Your Candidates
Some job seekers can be so desperate that they include false accomplishments in their resume. The best hiring practices list will not be complete without mentioning that It is necessary to verify their accomplishment, claims of honor bestowed on them as well as their reference contact written in their resume.
It is also advisable that you check who your prospective employees are on social media platforms as they would be representing the company, it is expedient that they are of a good image even outside the jurisdiction of work.
Checking the educational and training institute the individual attended might not guarantee that they are good at what they claimed to have studied or that they are the right fit for the job as a certificate just shows the candidate passed through this institute of learning having met up with the expected grade of the institute. To validate their claims and competencies, you must make candidates go through some form of assessment within your organization.
These assessments serve as a yardstick to test whatever knowledge, competency, skill set the candidates claimed to have acquired. This helps when making the final decision for hiring.
10. Important Factors to Consider Before Hiring An Employee
Before making the final decision to hire an employee, first, take your time in considering the following factors:
• Review the feedback information you got from your interviewers.
• Assess to determine whether the potential employee with the right training and mentoring can carry out the job effectively.
• Re-assess the candidate's attitude towards crucial questions asked during interviews.
• Consider the achievement and value-added by the potential candidates to their former place of work
• Determine which candidate will add values of great benefit to your organization.
Rules for Hiring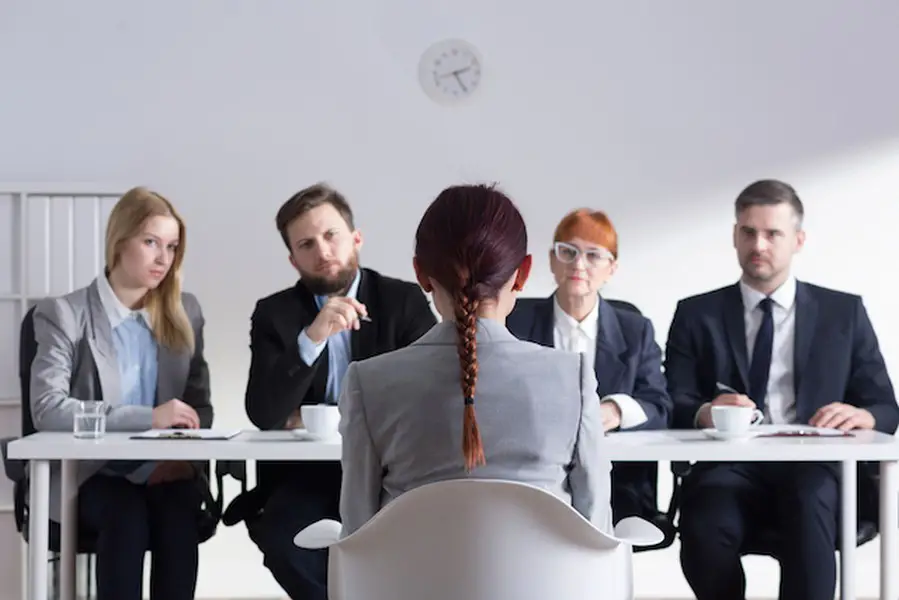 As tasking hiring practice and procedure might be, it is best that these few rules that guide the selection of right candidates are taken into consideration. These rules include:
1. Don't put job ads when you aren't in need of employees. When you put out job ads without being in need of an employee is as though you are seeking to recruit for pleasure. Don't get the hopes of applicant high when you know you won't hire them. It is really frustrating for the applicant. It also gives your business or organization a bad image as it shows you don't have integrity.
2. Give all prospective employees an equal opportunity for selection. Every prospective employee should be given the same opportunity to undergo every process involved in hiring them without being biased about it. Don't try to influence the process to favor a particular applicant.
3. Only accept employees' applications in the official company or organization application form. Just because you know a particular applicant shouldn't mean you boycott the normal process of submitting applications.
4. Be consistent and fair throughout the process of hiring to all applicants.
5. Be professional and transparent in explaining to applicants why you won't be hiring them at the moment. Don't give the applicant false hope of reaching out to them when you won't. Be polite, yet professional in stating reasons why they can't work with you at the moment.
6. Effectively discuss what is expected of your prospective employee when given the job in simple and clear language.
7. Negotiating salaries, incentives, and other benefits related to the job description should be made known to the prospective employee before an agreement is made between the two parties.
8. Pay attention to the questions applicants ask during interviews.
9. Take your time. Don't be in a haste to hire, as this can lead to selecting the wrong person for the job
In conclusion,
The hiring process is a big challenge, as some job searchers are willing and likely to create false impressions. This, therefore, calls for the need to employ the best hiring practices, so as to choose the right candidate for the job.
The effort invested in getting the right person on board will be worth it with the employment of these best hiring practices; as it will result in the growth and eventual success of your organization.
I wish to hear from you how helpful this has been. Kindly comment to share your view about his post. Also, share with other business owners to help them make the best choice in the hiring process.