50 Sweet, Romantic And Crazy Love Messages For Him / Her To Feel Special And Great
A few romantically structured and very crazy love messages for him or her could be the game changer! Whether you're sending any of these in the morning or while your lover is at work in the afternoon, you can be sure that love will be re-ignited and his/her thoughts will be filled with romance.
Love is like a plant that requires watering and nurturing. Service the affection of your relationship with these very crazy love messages for him or her.
Both ladies and men need constant reassurance of love. Since we know that, we compiled these romantic things to say to your boyfriend in a text; and of course, it also contains things to say to a girl to make her smile through text. So whoever you are, you're covered.
This compilation may be bookmarked on your device because you would want to regularly send cute love notes for him/her to always make a statement and condition the atmosphere of your relationship for unending love.
Very Short Crazy Love Messages For Him [ Husband/ Boyfriend]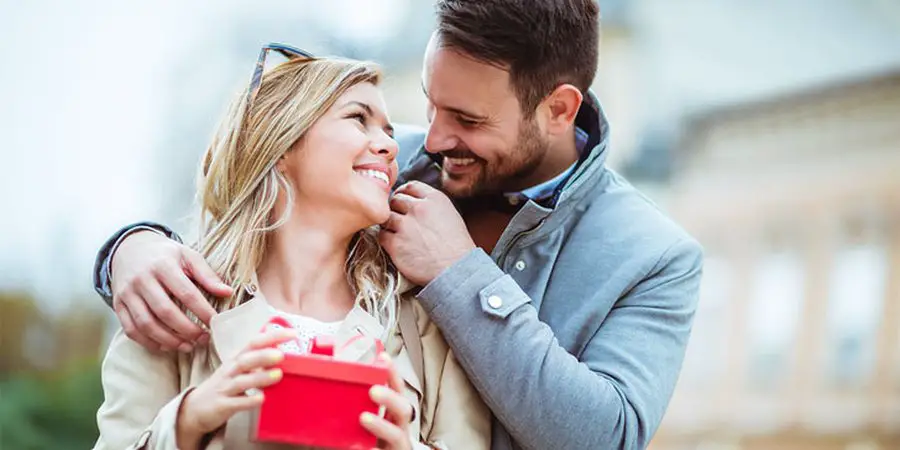 Here are some romantically sweet and crazy love massages for husband, boyfriend or crush
1. You make me laugh. You make me smile. You make my whole life seem worthwhile.
2. One look from you makes me weak in the knees.
3. You make me so happy. It's like your superpower.
4. I wish I had the words to tell you how amazing you make me feel.
5. I love you now and always.
6. You know that I absolutely adore you, right?
7. You're my man and I'm your girl, always and forever.
8. Thanks for being the man of my dreams.
9. You are so good to me and don't think for a minute that I don't appreciate it.
10. I wish I had the words to tell you how much I love you. Guess I'll just have to show you.
Related Post: Deep Romantic Love Words
Short  And Romantically Crazy Love Messages for Her [Wife/ Girlfriend]
1. Darling, with you, life is worth living and tomorrow is worth waiting for.
2. The position you currently hold in my heart can never be filled by anybody else. Having you in my life is my greatest achievement.
3. Let me be your gentleman, the one you call in happy or sad times. I love you, cutie pie.
4. My world could be burning, but your smile and presence reassure me that everything will be just fine. I am lucky to be able to call myself your lover.
5. Congratulations for single-handedly flipping my world upside down! Your smile puts me on my knees and your hug warms my heart. I long for another one of your touches.
6. You are remarkably priceless, princess. There is literally nothing that compares to you and the love you give me on a daily basis.
7. There's no place I'd rather be than in your arms. Your love is what I live for baby. I'm glad we made it to a new day. Good morning.
Sweet And Affection Quotes For Him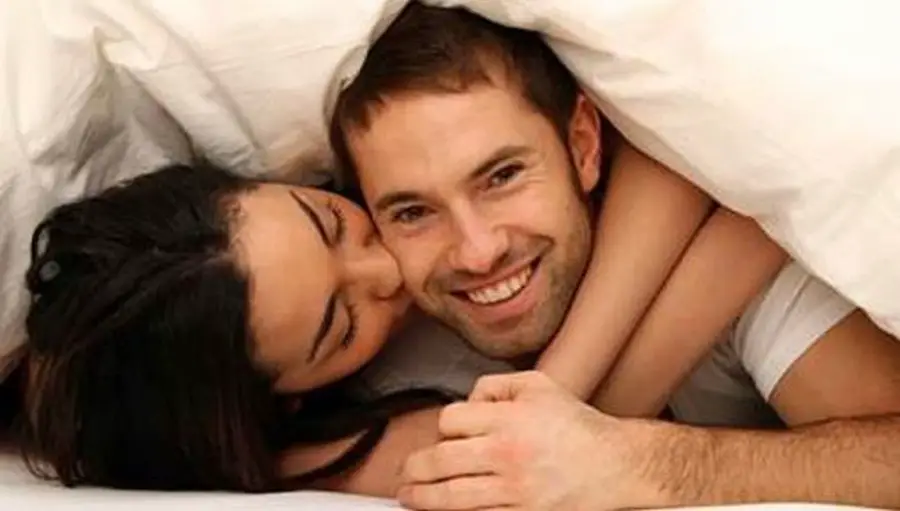 Oftentimes, effectiveness is not a function of quantity, but quality. Therefore, a very short love quotes for him may be enough to keep your love lingering in his heart.
Show him some emotion on a regular basis through affection quotes for him.
1. It's amazing how far we have come. Each time something comes to test our love, each time our love is knocked down, like a phoenix, we rise again. This love has come to stay, there's nothing I'm more certain of. How are you doing this morning, my candy pie?
2. Waking up each morning with you in my arms, looking trustingly into my eyes, like I'm the only thing, only one that matters to you….this is the future I look forward to. I can't wait till you're mine, baby. Good morning.
3. We are so entangled that I choke when I'm missing you, and every time we meet, I love you over again. You're my Perfect definition of a lover and friend. I cherish you.
4. Nothing is sufficient to keep me loving you because all I ever need is you. With you is heaven and I'm drunk in love with you.
5. Your kisses explain heaven to me, and it takes me on a long journey to paradise. I can't wait to experience it again my love. I love you.
Sweet Words To Tell A Girl To Make Her Fall In Love With You More
Yes, you might have gotten her to love you, but the job doesn't stop there. for the love to continually grow and blossom, you must constantly work on the field of love in her heart.
Below are very short love quotes for your girlfriend, wife, or woman crush. They are a compilation of sweet words to tell a girl to make her fall in love with you more and deeper.
1. What else could I have wished for than beauty and virtue like you? I am so lucky to have you as mine.
2. Your eyes are so beautiful that they communicate true love. Therefore, I made a promise to love without reservation.
3. Your love has healed me from my past hurts; it has saved me from my past calamities. This is why I know that you're the answer to all my prayers. I'll hold unto you always, my love.
4. I've searched through all the recent dictionaries; I'm yet to find a word that describes you perfectly. Your worth is beyond description. Thank God I found you.
5. You're so irreplaceable baby, and that is why I can't stop loving you. I'll be all you've ever wished for.
6. The best gift God can give a man is you. You're a good wife, a good mother, and a lover.
7. Just as we grow together, my love for you grows. This is why I know that nothing can separate us.
8. You're not only my strength but you are also my special babe. I'll cherish you till eternity, my Princess.
I Love My Boyfriend Quotes and Messages
1. If there's one thing I've ever been absolutely certain of, it is that I want to spend the rest of my days loving you. Good morning, sweetheart.
2. All that I want, all that I need, I have found in you. As sure as day and as certain as night, I'll always love and cherish you. I hope you're having a great day, my love.
3. I'm never afraid to face a new day. You're the wind that buoys my sail. With you by my side, I know I can take anything, any situation on. I love you, sweetheart.
4. Love is many beautiful things. Love is the rush of blood in my veins each time I hear your voice. Love is what I feel in my heart for you. Good morning, sweetheart.
5. I can't decide if the best part of my day is waking up next to you, or going to sleep with you. Hurry home so I can compare the two again.
Romantic Things To Say To A Girl To Make Her Smile Through Text
One great way to put a smile on her face is constantly reaffirming your love for her and showing her how special she is to you.
We've got you some nice and romantic things to say to a girl to make her smile through text, and melt her heart.
1. I could spend forever with you and it still wouldn't be enough. In your arms, on your bosom is where I want to be always. Nothing will ever stop what I feel for you. I love you, my angel.
2. You're a breath of fresh air in my life. Scratch that, you're the wind making me sail. You give me the wings to fly. I feel a strong desire to excel at everything I do because you're by my side. I love you, sweetheart.
3. When I count my blessings, you're number one. You have no idea how much richer my life has become just for your presence in it. I am thankful and grateful for the luck that made our paths cross. I promise to keep your heart safe. I promise to love you for as long as you let me.
4. I love you, honey. When the sun ceases to shine and the moon ceases to give its light, when the earth folds up, as long as I have breath in me, I will always love you.
5. Since you came into my life, I realized you're all I've ever wanted and needed. You have and still, love me in ways I've never been loved. You are so sweet and compassionate, I don't ever want to imagine my life without you in it again. I love you hon and I'll love you till my last breath.
6. Your love is life to my bones. Loving you makes me feel vibrant and alive. It makes me feel like the world is mine to conquer. If this is what being in love feels like, then be sure I'd love you forever.
7. You have made my life paradise on earth. With you is where my heart belongs. I will love and cherish you forever.
8. It scares me to think of life without you. I couldn't bear it if I lost you. You are a major reason why I live. I love you, baby.
9. Everything about loving you feels right. And if any storm ever arises, I am ready to face it with you. I love you, my angel.
10. Sending you all my love. I wish you will feel the full extent of the love I feel for you. I'll spend the rest of my life showing you just how much I love you.