Thank You For The Recognition And Award Quotes For Boss And Colleagues
When recognized for your achievement, it is thoughtful of you to appreciate such recognition. To do that, you may need to learn how to send official thank you messages, both to the boss, employer, or colleagues.
Coming up with words of recognition or appreciation may be a herculean task, so we decided to help you with unique ways to say thank you for the recognition and award.
You are free to modify or personalize these appreciation messages for recognition at work, either to boss, colleagues or customers to suit your intention.
How To Say Thank You For The recognition At Work To Supervisor / Manager
Many organizations shower their workers with praise and recognition especially at the end of the year. The feeling attached to being recognized for a well-done job or in the spotlight cannot be compared to anything.
So when your work is recognized and/ or you are given an award for a job well done, do not hesitate to send your boss a thank you for the recognition / award note, as a way of sending your appreciation.
1. Thank you for trusting me with the project despite my lack of experience. My team is bent on delivering nothing less than the best.
2. I appreciate the privilege to work under your leadership. The experience I have gained in these few years is worthwhile.
3. You are a cheerful giver. Your hands are open to everyone that ask for you. Thank you for teaching me this amazing virtue.
4. I consistently give thanks to God for giving me an awesome leader like you. I became aware of how lucky I am to have especially when friends start sharing stories of their difficult bosses. Thank you for inspiring me.
5. Thank you for believing in our team. You gave us the privilege to think and execute our innovative thought. I sincerely appreciate your courage.
6. I want to appreciate the correction you gave me yesterday. Thank you for helping me to get better day by day.
Related Post: Samples Of Official Thank You Notes
Samples of Thank You Reply To Boss For Appreciation / Recognition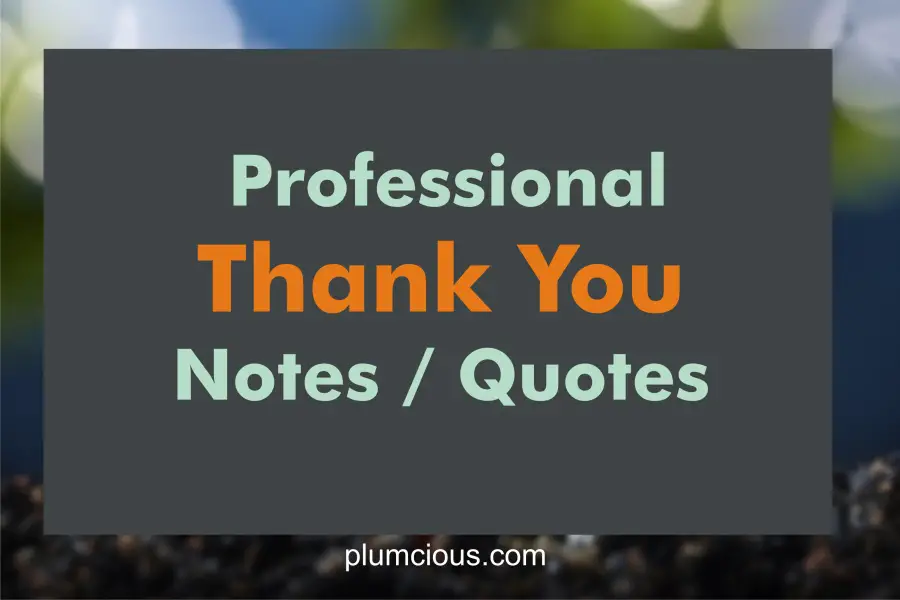 You don't just lock up when you receive an appreciation note from your boss. There is a need to express your gladness and appreciate their kind gesture.
One important work ethics to learn is sending a thank you reply to the boss for the appreciation shown to you. Replying to your boss is necessary because everyone loves to know the feedback of their kind gesture. Check out to know the perfect reply to give.
1. I felt so proud when I receive your thank you note. I truly appreciate those words of encouragement and prayers.
2. Thank you for giving me this recognition among many. I was honored, I treasure this. Thank you for acknowledging my efforts.
3. I never know that what I was doing was worthwhile. Thanks for noticing my little input into the company's growth.
4. I'm short of words. I don't know what I have done to deserve this level of recognition and appreciation. Thank you for the recognition.
5. I have been meditating on the email you sent. I have never been honored like this before. Thank you for the recognition.
6. I count myself privileged to be a part of this great team. Your good vibe keeps me healthy. Thanks for being amazing.
7. I sincerely appreciate this honor bestowed on me. I must confess that it was made possible because of you guys. You are truly an amazing team.
8. I am happy to be part of this company. I felt fulfilled working in your establishment. Thanks for acknowledging my little input.
9. My goosebumps kept rising as I read your email. I was thrilled to the bone by the recognition shown to me. I sincerely cherish this.
10. You create an inspiring atmosphere for your employee. You ensure that none of their efforts whether little or much goes unrecognized. I appreciate that greatly.
Thank You For Recognizing My Contribution To The Team
1. I have never had this height of recognition since I started working. You're a leader with a difference. I appreciate you, boss, for recognizing my contribution to the team.
2. You are an exemplary leader. You do not only talk, you act it. Thank you for showing us how to live as a winner in life, and to success in spite of challenges.
3. This project was not accomplished by me alone. It was group work. I treasure my wonderful teammate.
4. I have never regretted working with you. You are truly interested in my progress in life. Thank you, boss. Thank you for recognizing my contribution to the team.
5. You place a premium on your employees. Thank you for valuing us and every one of our efforts. Thank you for recognizing my contribution to the team.
Related Post: I appreciates Your Support Quotes
Thank You For The Award And Recognition
An award comes after the successful accomplishment of a given task. After receiving an award, You should endeavor to send a note of thank you for the award and recognition.
It is ideal to express your gratitude and joy to those who made it possible for you all through. These  thank you messages will help you to say thank you for the recognition and award.
1. I never knew you were planning something massive. I was surprised when I received the prize. I am sincerely grateful for this award.
2. Thanks for choosing me for this award. I do not see myself as the best in the group. You have challenged me to even do more.
3. This is a great honor bestowed on me. Thanks for acknowledging my work. It is indeed a big one.
4. Thanks for choosing me as the best employee of the year. I'm deeply indebted to you for this recognition.
5. I was humbled when my name was mentioned as the recipient of this award. Thanks for counting me worthy for this. Thank you for the recognition of my contribution.
6. It was defining moment for me. I felt fulfilled after receiving the award. Accept my heartfelt gratitude for this recognition.
7. I was extremely delighted for this great respect. The project was successful because of the diligent team members. Thank you for this award.
8. I am so elated to be selected for this award. It would not have been achievable if not for your support.
9. I sincerely appreciate everyone for gracing this occasion. It's a rare privilège to be selected for this award.
10. I couldn't hide my joy when called upon. I see it as great respect to stand beside you to receive the award. Thanks for seeing me worthy.
Thank You Note To Co-Worker For Support
You create a good impression when you appreciate your colleague. Writing a thank you note to co-worker for support strengthens the relationship with them.
You must therefore make it a practice to appreciate your colleagues, no matter how small. Sometimes you may be short of words, these thank you note can help to express what you have in mind.
1. Thank you for standing in for me when I was absent. I appreciate the support I have enjoyed continually from you.
2. I don't know how to appreciate you for the help you rendered during my project. Thanks for standing by me and encouraging me.
3. Your intelligence and smartness are qualities I admired in you. Thanks for the ideas and insight you shared during the meeting.
4. You are more than a colleague to me. Your counsel and encouragement have pushed me forward in my career. Thanks for believing in my dreams.
5. You add value to everyone that comes in contact with you. Thanks for being a great asset in this establishment. I treasure you greatly.
6. Thanks for checking on me when I was sick and for taking my responsibility upon yourself. I can't forget you easily.
7. You're an exceptional co-worker. You love to put smiles on people's faces. I love being around you. Thank you for making the workplace interesting.
8. Your generosity is worth emulating. Thank you for those periods you covered up for me financially. God bless you.
9. Thanks for being a blessing. You know the right words to say to everyone in whatever situation. I love and appreciate your insight into matters.
10. Thanks for making my birthday special. I have never celebrated my birthday in that grand style before. I was thrilled by your intelligent planning.
11. You took me like a sister. Thank you for patiently teaching me when I was clueless about my assignment. You're truly amazing.
12. I felt elated the day you took me out. I so much enjoyed myself outside the workplace. Thanks for the special treat.
13. You have taught me a lot of things. I celebrate your wealth of wisdom. Thanks for sparing your time.
14. I love the wisdom with which you handled the situation. You're truly a peacemaker. I appreciate your timely intervention.
15. Your presence at work always make the work easier. I'm always motivated every day I see you at work.
16. You are a great companion. I appreciate the help you rendered when I needed to attend to my children.
17. You took a special interest in me since I resume work. I have enjoyed continued support from you. Thank you
18. You have such a lovely personality, caring and tender-hearted. Thanks for showing sincere interest in my success.
19. Thanks for helping out with my previous assignment. The effort and time spent are appreciated.
20. Thanks for keeping up with me despite my mistakes. I appreciate your tolerance and understanding.
Related Post: Encouraging Words To Praise Someone Professionally
Writing A Thank You Email Sample To Client/ Customer
One way to appreciate your clients, employee, or colleague is to send a thank you email to them. Therefore, cultivate the skill of writing a perfect email that will hit the perfect note.
People thrive in an environment where they are appreciated and valued. Whether it is the boss, employee, colleague, or customer, appreciation has a way of connecting everyone in a better way.
Do you want to improve on the quality of emails sent to your clients? Check out these professional ways of writing a thank you email sample.
1. I want to use this medium to appreciate you for choosing our product for the company's event. We look forward to partnering with you.
2. Thank you for trusting our services for the furnishing of your new apartment. We appreciate your kind and warm welcome.
3. We are privileged to partner with you, our business has grown greatly by our relationship. We value every contact we had with you.
4. We want to appreciate the wonderful referrals our company has enjoyed via your publicity. We do not take this for granted.
5. Thank you for the favorable recommendation our product has received. You are a great encouragement to our organization.
6. Thank you for believing in us and entrusting your kids in our care. We assure you of rendering more satisfactory service next term.
7. You're a great client! I was glad to work with you. I look forward to more business partnerships.
8. We appreciate the patience you exercised when the consignment was delayed. Thank you for your understanding.
9. The support and full participation you gave towards the success of the project is worth emulating. I appreciate the sincerity of your heart.
10. The ordered products came in earlier than expected. I sincerely celebrate your innovation and creativity channeled to your mode of work.
11. Thank you for being a great and secure leader. You brought out the best in me by exposing me to responsibilities that stretch me beyond my ability.
12. I want to use this opportunity to appreciate you for the timely advice you gave when our company was in crisis. It is duly appreciated.
13. Thanks for being a loyalist to our company, and thanks for believing in what we have to offer. We appreciate it greatly.
14. I duly appreciate the listening ears you do give me any time I have anything to share. You are a wonderful colleague.
15. I admire your dedication and diligence in work. It was nice working with you, thank you for giving your best.
Related Post: Thank You For The Opportunity Messages
Thank You Mail For Appreciation Received From Client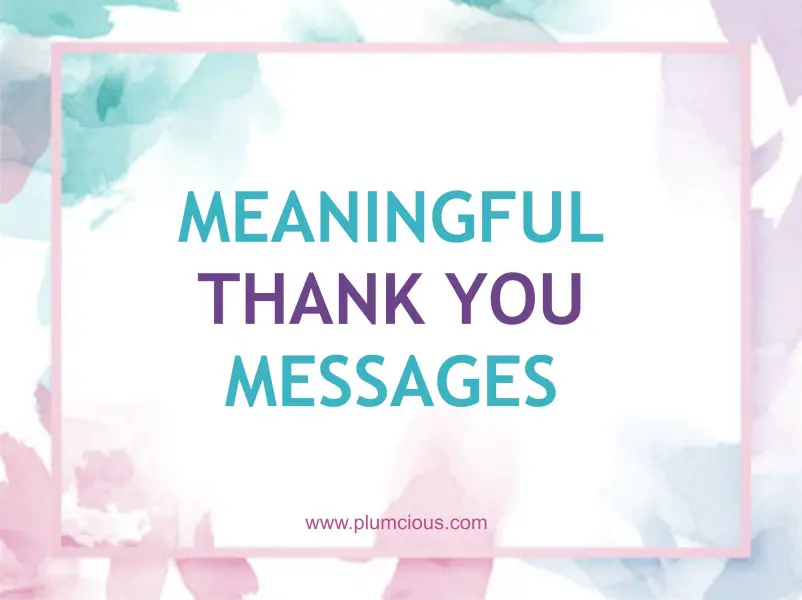 Sending a thank you email to your client is good business etiquette. You build a strong relationship and loyalty with them. Also, appreciation could bring unsolicited referrals and publicity to your business.
Many have used this powerful tool to boost their sales. Thank you mail for appreciation received from clients can increase your customer base. You can attach one of these thank you mail to the product sent to your client.
1. Thank you for those quality products you sold to me. I have been enjoying optimal advantages over previous products.
2. Your customer care services were top-notch. You're a company known for excellence. Please don't stop being good.
3. Thank you for helping me in the packing of my product. I enjoyed the help you offered. Thank you so much.
4. I can't but let people know about your company. The awesome experience I had today can't be forgotten too soon.
5. I was happy with all the purchases I made today. I appreciate the warm reception given to me.
6. You have the best staff. They are diligent and accommodating. Thanks for setting a standard for others to follow.
5. You have been known for quality brands for many years. Thank you for not compromising on the standard laid down.
6. Thank you for the charming smile you gave today. I'll ensure that everyone becomes aware of the company.
7. Thanks for the privilege to partner with you. Our sales have increased as a result of this. I appreciate you greatly.
8. You placed premium treatment on the customer. Thank you for the good treatment given today.
9. Thank you for being honest. You're a company known for integrity. I appreciate you greatly.
10. The positive vibes with which you work will constantly attract the right men to you. Thank you for being awesome.
Related Post: Appreciating Your Clients/Customers
The art of appreciation is very important, especially in the corporate environment. Practice how to say thank you for being recognized at work. This will boost your relationship with people.
You must consistently practice it until it becomes part of you. Many people Will be drawn to you naturally when it becomes a habit for you to say thank you for the recognition.