They say "Action speaks louder than words", as true as that can be, actions without words could be misunderstood; but when combined with words, our expression can go a long way and have so much effect on the receiver. Yes, these effects can be either negative or positive. However, if we express love with words, we can speak really loud.
This post deals with how to express love to husband in words. Sending messages that express love to him while he's at work or away brings a smile to his face reminding him that he's loved; and even if he's going through a tough time wherever he is, your expression of love through words have a way of keeping him calm.
Mind you, even if you're in each other's arms, mastering how to express love to your husband in words can bring a new wave of romance into your relationship and serve as a magnet that draws him home whenever he's away; as he can't wait to hear your heart-touching romantic words.
The fact that you can express love to your husband in other ways is not disputed. You could decide to speak his love language including words of affirmation as a form of expressing your love to him, but doing that in texts goes a long way and has more than enough effect anytime any day. I can bet you on that!
There are times you'll find it a great task to figure out the right message to send that can best express how you feel, you don't have to be bothered because you'll get the best clues on how to express love to husband in words right here.
This is a carefully planned collection to help you with several romantic things you can say to your husband to make him smile, cry or melt.
Sweet And Romantic Love Messages for Him To Make Him Melt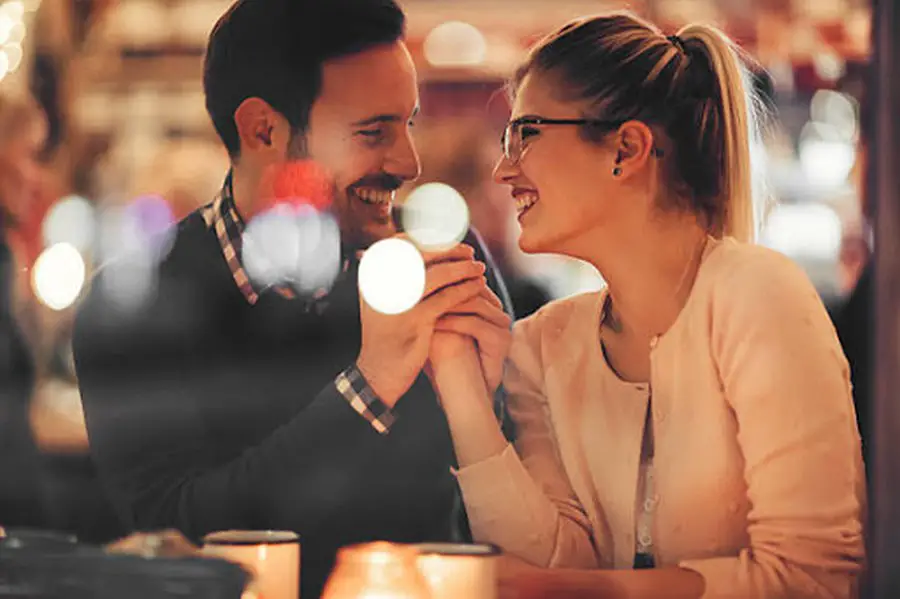 We all know that there's a difference between a love message and a romantic one. Here, you'll be getting romantic words that can ignite your lover, and make him want more of you. Let's get down to business on how to express love to your husband in words, through these romantic love messages for him.
1. You smell like roses to me, and that's what you are. All I ever want to do is sniff in your fragrance. It's not only sweet, but it's also refreshing.
2. Your lips are enchanting and I can't help but steal a kiss even when you're asleep. And when you're far away, I can't wait to have it locked into mine.
3. When you plant a kiss on my forehead it assures and gives me a feeling that I belong to you till the end of time. I want more of it; I want it ceaselessly.
4. My darling, I can feel the way you want me when you hold me, I want you so much as you do also. I can't get enough of you, and I won't stop getting more of you.
5. You have captured my heart, and I'm consumed by your love. I want to be nowhere else other than your arms, and beneath your breath.
6. Your love is like rain dripping through my clothes and sending cold shivers, I think I'll never get over this ecstatic feeling I'm having for you, and I'm loving it.
7. I long for your touch every moment, your gentle touch eases my tension and stress. Sweetheart I love you.
8. You're the best version of a husband I could ever ask for. No one can be like you. You are unique and I love you uniquely.
9. I love to be in your arms; it's the best place I could sleep off with no worries, even when the storm rages fiercely.
10. Your lovely voice comforts me in my darkest days because it lightens up those days and I feel alive with you by my side.
11. You look so awesome and your charming face alone turns me on. I Long for you so much, my dearest.
12. My love for you is like the dew of the morning, it'll soothe your soul and make you shiver in love. You're my forever love
13. The twinkling I see in your eyes every time gets me all aroused and chilled because there's nothing compared to what I see in those eyes.
14. I feel the butterfly in my stomach churn when you place your soft palm on mine. I want to hold on to you forever, and never want to let go.
Related Post: Emotional messages for My Love
Short I'm Falling In Love Quotes for Him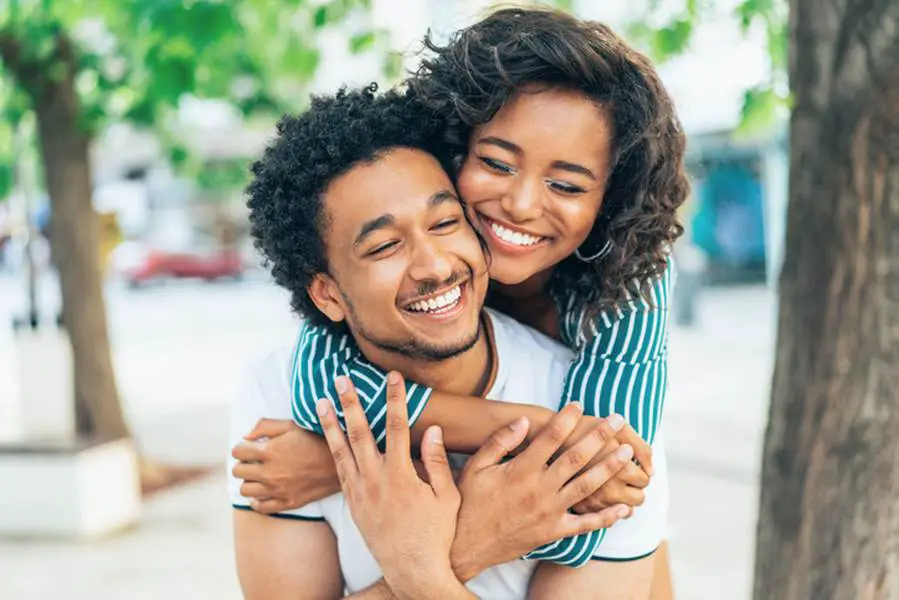 Here are some falling-in Love quotes for him. Don't you think that men are inexpressive to words; they react well to heart-touching love quotes too because they speak your mind and how you truly feel.
15. Where a man's treasure is, there will his heart be also; baby you're my treasure and my heart is always with you. I can't wait to be wrapped in your arms.
16. Honey, you are the reason I smile every day, and I can't do without you. I love you now and forever.
17. When I think of you, it makes my day seem brighter and my heart relaxed. I'm yours now, and forever. I am entangled with you.
18. Without you, talking to anyone feels itchy, eating anything feels disgusting and on these days and these times I know only you are my medicine
19. I never thought I'd ever love again. I had all my guards up, but with you little did I know I was already in love. You make me drown in love, and I do not want to be rescued.
20. You are the only reason I realized that depression is real because I can't come to think of what I'll do without you. You are my desire.
21. Just the thought of losing you, even by death, terrifies me. I am yours, and you'll remain mine till forever.
22. Don't you ever think I'll be okay without you because your words in my ear are like ice, giving me goosebumps, and like fire setting me aflame. I know I can never get these feelings from anyone else
23. You have taken a part of me and replaced me with a part of you; so without you I am incomplete
24. Your love remains in my heart forever, no matter what, because your love has been deeply inscribed in my Heart.
25. Loving you wasn't a mistake, it was a decision I made, not under duress, but with my heart in support of it.
26. Dearest one, You complete me. I'm glad you're mine, and you'll be mine forever. I love you from the deepest part of my heart.
27. Love is unexplainable when it's from the heart, my love for you cannot be understood; not even by myself.
28. Just as beautiful and radiant the sun is, so is my love for you; it's not determined by times and season, it shines continuously non-stop.
Related Post: Thoughtful Good Night Love Quotes for Him
Sweet Messages for Him to Make Him Smile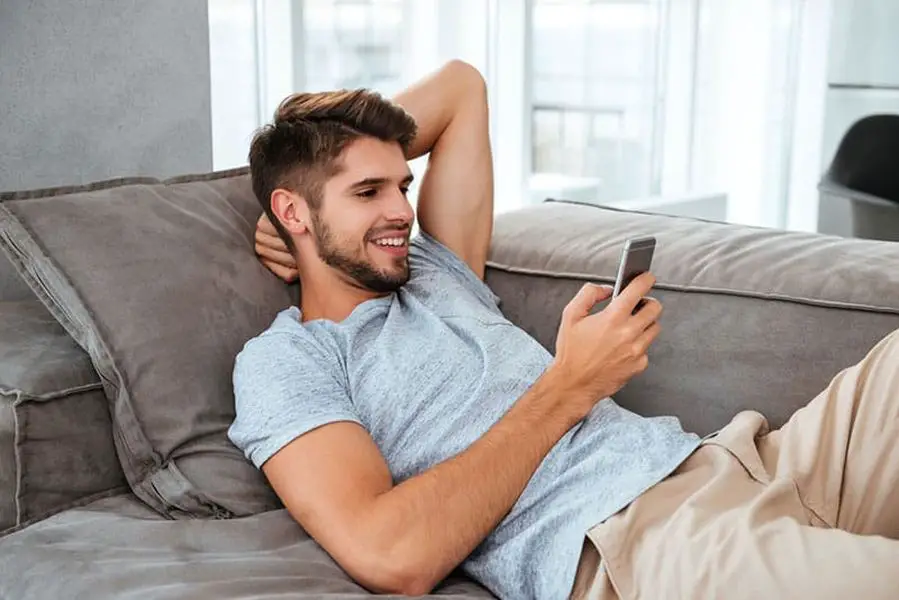 When seeking how to express love to husband in words, one of the ways to get that done is to send some sweet Messages for him to make him smile. And of course, your husband's smile should be a priority. Keeping him happy always, is a great way to keep your relationship alive.
More so, happiness is contagious; it is a vibe that goes in a cycle. As you make him smile, he makes you smile too. Making your partner smile always helps maintain the beauty on his face, and makes him radiate the love in his heart.
29. I've always prayed to not choose wrongly and I finally chose perfectly. I'm lucky I have a masterpiece of the creator as mine. I love you, sweetheart.
30. My heart melts anytime I look into your eyes because they see through my heart knowing how much I love you.
31. Honey, I don't need a soothsayer, nor a diviner to know how much you love me; it is boldly written all over you that you are head-over-heels for me.
32. I'm lucky to have gotten myself a loving husband with a lovely smile radiating from a beautiful face. I can't but love you with all my being. You are my world, sweetheart
33. Sweetheart, I cherish you more than I cherish costly raiment and perfumes because you're worth more than that in million times.
34. No one else but you darling is worthy of my love. I love you forever without boundaries
35. What is deeper than the ocean? My love for you is!
36. Darling, what you mean to me is beyond expression; your tender love jogs me back to the reality that I want to forever be with you
37. Waking up every day to see you by my side brightens my day and keeps me going till I drift off to sleep again with you by my side at night. You are my inspiration. I so love you darling.
38. Your word sweeps me off my feet and soothes my soul. No doubt, the sweetness that lies in your mouth is the reflection of your heart. You mean a lot to me, and you know it, sweetheart
39. You're god-sent, and I'll forever be grateful that you're mine and mine alone, and mine forever!
40. My love for you is boundless, I'm intoxicated by your love every day and I desire this feeling to last forever.
41. I felt a spark within me when I met you, and I knew right there that you're just the one for me. I love you, and I'll always do, Sweetie.
42. Baby I'll keep falling in love with you every day; because it's a decision I never regretted from the outset, even till now. I love you with all of my heart.
Related Post: Heart-touching Good Morning Messages
Lovable Words for Husband To Melt His Heart
As you contemplate on how to express love to husband in words, there are so many words to express your heartfelt love to your significant other; but some words are known to be lovelier.
Below you'll find some lovable words for husband to be used and you can be sure he'll love any of them.
43. To love is to keep and to keep is to love. I love you and desire to keep you as my husband forever.
44. Love is loyal, unchanging, and kind. This is my love for you: unwavering and unshaken.
45. I'll keep falling into you without control because I'm convinced no one can love me like you do, Sweetheart.
46. Honey, my love for you cannot be weighed, it's immeasurable and unquantifiable.
47. I'm convinced that our meeting was orchestrated by our maker because we're destined for each other. I see why you complete me perfectly.
48. If I'm asked to choose between you and anyone else, I'll choose you over and over again my love
49. You're a total package I'm glad I found you. You're the perfect definition of a loving soulmate.
50. I found in you a lover and a friend; loving me in spite of my flaws. I'll love you forever, honey
51. I'm so happy you crossed my path; nothing will ever come between us, my love.
52. If there's a measuring tape to measure love, I'm sure it will be too short to measure my love for you.
53. My love for you will never fade because I decided to love no one else but you.
54. Your love gives me reasons to smile amidst my tears. An undiluted love is what I have for you, Darling.
55. I'm so engrossed in your love that I think of no other person but you: you are my all, darling.
56. You are everything I desire in a man, a wish playing out in reality.
Related Post: Heart-warming Love Quotes for Him
Short Love Quotes for Husband From The Heart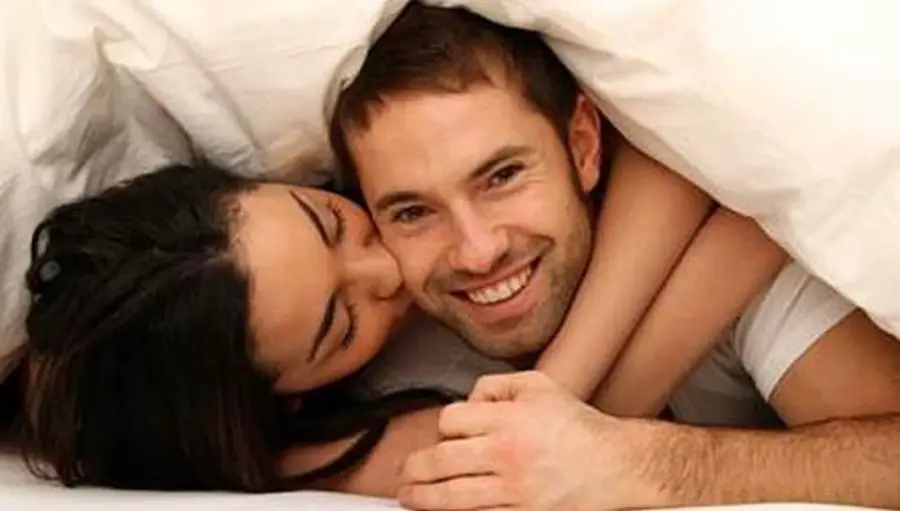 This section provides you with short love quotes for husband that could be used when you need to express love to your husband with words. Without mincing words, feel free to choose a quote that correlates with how you feel.
57. To love is to keep no record of wrongdoings. To be loved is to have never sinned.
58. My love for you is like a rainbow, so colorful and a beautiful sight to behold
59. What brings more happiness than to love and be loved in return? Nothing!
60. Love is sacrificial, and I'll do anything and everything to keep you forever, my love
61. I don't need to be who I'm not when with you, you love me exactly for who I am and I'm grateful, Sweetheart.
62. Love is being with you without saying a word and leaving with all messages communicated effectively.
63. Selflessness is love, caring for the other beyond measures, and not always 'me first.
64. Love is decisive, choosing to love means not giving up on love regardless of the situation. And this is what I'm doing.
65. I'm excited to be your wife, the feeling is ever new; and it'll forever be because my love for you will never end.
66. Sweetheart, you're the treasure I've been searching for, and I'm so glad I found you. I'm never letting you go!
67. A man who loves is a man who supports and believes in his woman. That's who you are, believing in me always. I love you, darling.
68. Love is giving your all and reserving nothing. It is staking all without being afraid.
69. Your love for me is deeper than the ocean, I can't fathom the depth.
Related Post: Sweet Quotes About Love
Sweet Love Quotes for Him
Some words can be sweet to express how you feel any time any day when sending love messages to your husband, and that is what this section is meant to provide for you. Here, you'll find sweet love quotes for him that can make him feel so much special just as you want.
70. My love for you is selfless, I'm mesmerized by your awesomeness and I can only love you with all of my beings.
71. I'm blessed to have a wise and impactful man like you as a husband, I can never stop loving you.
72. Loving you is more than just words, it's factual and indubitable.
73. You've been a shoulder to rest on and a strong support system. My love for you is powerful, it is beyond explanation.
74. My love for you is not by coercion but a decision I made intentionally and joyfully. The truth is, I love you more than words can express.
75. I owe you nothing but love because it overrides everything. I love you than you can imagine.
76. Like a glowing crystal, your love for me is luminous; illuminating every part of me and radiating from my being.
77. You sweep me off my feet with your love, I cannot but stare at you in awe. I'm wholly knitted to you, darling
78. Your love is more than a feeling, it's worth dying for, it's a reason to never stop smiling.
79. The beauty of a man is the love he shows and gives, not just the words he speaks. Your love is beyond my comprehension, you don't only say it, you also do it.
80. I'm amazed at how much you love and respect me. I'm super proud to have you as my husband, and the father of my kids. I love you.
81. Loving you less will be a crime and I can never live with such guilt. I love you with all my heart, honey.
82. I can see and feel your love for me and I'm convinced I love you the same way too.
83. My love for you is unquantifiable; it is far beyond what could be expressed in words.
Related Post: How to Be Mature in Relationship
Words on How to Show Him You Love Him For Long Distance Relationship
You'll agree with me that your love for your husband should not be determined by proximity. It should remain intact and be expressed in words regardless of how far you are from each other.
In fact, this is when your expression of love is needed the most to assure him that your heart is as close as it has always been and inspire some level of romance in him. So, here are words on how to show him you love him when he's at a distance.
84. I long to be with you baby; I love you and can't wait to submit to your touch again my darling.
85. When will I have a taste of those well-carved lips again? I so want you by my side day and night.
86. With love from my heart, I wish you a stress-free day. May you enjoy favor beyond measure. I love you, darling.
87. I want to believe you're safe and fine. I and the children miss.
88. Miles cannot stop me from loving you; you remain close to my heart.
89. Yes, you are away, but your fragrance remains herewith. I feel you close by, I hear you whispering into my heart, and I want to let you know that I can't wait to have you back home.
90. I'm constantly thinking of you, I can't get you off my mind because my mind and body belong to you and they pant for your presence.
91. If the stars won't stop giving her light, my heart won't stop beating for you.
92. My heart grows fonder of you daily, that is a piece of evidence that I'll never stop loving you, irrespective of distance.
93. I'll love you unconditionally through thick and thin and even in your absence. You're forever loved.
94. It'll never be heard that I'm void of love because you're out of sight; you've filled up the vacuum in my heart with love already and it overflows.
95. Nothing will hold me back from loving you as long as the earth remains, not even borders.
96. I could be away from you but my heart is intertwined with yours. Every moment I think of you. I love you so much
97. When you're down, remember there's someone who loves you with her all. My love for you is not a pie in the sky nor a figment of your imagination, you can call on me anytime and I'll be available.
Related Post: Romantic Good Afternoon Quotes for my Love
Long Messages for Him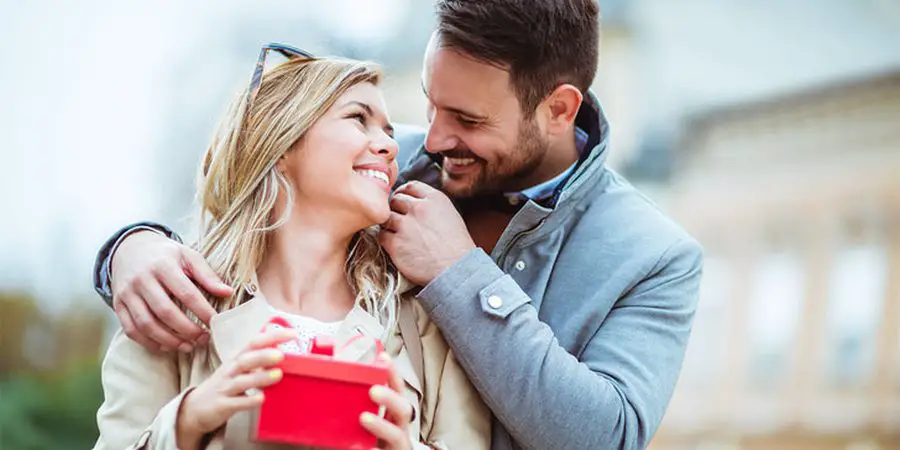 You do not need to bother about how to express love to your husband in words, this is a section for the loving wife or girl-friend who thousands of words can't express how they feel about their husband; these long messages for him could help you out to speak your mind to an extent.
98. My darling, it's confession time. I've tried all I could to get over this, but it seems impossible for me. Don't panic, I did nothing wrong, I just can't help but confess my love to you every day; because you've possess my heart, and I want to be forever obsessed with you.
99. Thank you for your love, even in my imperfections, flaws, and weaknesses, you stood by me and never gave up on me. I'll never take your love for granted because your kind of love is rare. I love you with all of me.
100. The best decision I ever made was loving you. You took care of me and loved me even in my childish moments. Thank you for believing in me. Thank you for being a great lover and an exemplary father to our children.
101. True love, they say, is hard to find; but yours is an exception. I found and fell in love with you easily and recklessly. I will forever love you no matter what may happen. You're my definition of unconditional love that endures the test of time.
102. Your love keeps me agile and active; I can't trade it for anything else; not even an abundance of riches. You've shown me that love is the greatest; and of course, you're the finest.
103. I have no cause to worry about aging because your love encompasses and keeps me smiling thereby making me look younger daily. I am confidently assured of the endurance of your love.
104. I'm so proud to have you as my husband, you're a man of great bravery. I'll gladly tell the world that you're mine. You're my hero. You're my king. You're all I will ever want.
105. What better thing could I have been gifted by God? You're my confidant, my friend, my father, my soul mate. In you, I found all I ever needed. Thank you for always being there when I need you the most. Thank you for giving me hope even when I feel hopeless.
106. I love you. I love you. I love you. I wish I can say it again, and I will say it again, I love you.
107. You're a good teacher and listener; always slow to anger, hearing me out with full attention, you've never for once cut me off and I appreciate your labor of love. I won't take it for granted. I love you forever.
108. You're a praying man that stands as a priest in his home interceding for all and building the home in the fashion of uprightness, you're just so wonderful darling.
109. No one can replace you; you're one in a million, a rare one none can find. I'm so lucky to have found you. Thank you for loving me and for being such a gentleman.
110. I love how gracefully you walk with your head high in confidence because that's who you are; a confident man. I'm so proud of you. I want you to know that I love everything about you.
111. My love, you are the definition of a hero. You are so intelligently endowed. You are a rare breed, a different species. I'm grateful to God for giving me such a special gift. I'll forever cherish you, dear.
Related Post: Proven Effective Advice for Couple
These are 111 messages on how to express love to husband in words, regardless of the distance.
It has become pertinent that every woman (wife or girlfriend) should know how to express love to her husband in words; to make him feel special and loved. As a woman, you shouldn't stop expressing your love and desires to your husband because he's now all yours, in fact, this is the more reason why you should shower him with sweet romantic words.
Don't have the notion that he's now your husband and never think that some things like the expression of love with words are no longer necessary. The little things count and it's a forever thing; renewing your love for each other every day is necessary for a romance-filled relationship.
I can guarantee that the above romantic words will speak rightly your mind when expressing your love to your husband. Enjoy your smooth ride to the paradise of Love.