Sending across greetings messages for friends and loved ones is an act of communication in which you intentionally make your presence known, show attention and concerns towards loved ones. Greeting messages are thoughtful, friendly, inspirational, and nice messages that can be sent to families, friends, colleagues, relatives, business partners, and others.
While greetings are custom and a part of many cultures, it is necessary to make it a duty to often reach out to friends, business partners, customers, distant family members, and those who matter in our lives.
Nice greetings messages for friends, customers, or whoever, is an opportunity to send your love and create a favorable impression of yourself to them. Not only that, but also an avenue to express concern, and care about people. This shows how important you treasure the relationships you have with them.
No matter the distance, check up on loved ones by sending how are you message to let them know they are always on your mind.
Below are greetings messages for friends, families, and loved ones. Even if your business partner or customer is celebrating his/her birthday, we've included some greetings messages for birthday to celebrate with them and send your wishes for the day.
In a world of self-ism, where everyone is consumed by individual activities, sending some "I'm thinking of you at this difficult time messages", maybe what would raise someone out of depression and inject them with some motivation to keep going.
Greetings Messages for Everyone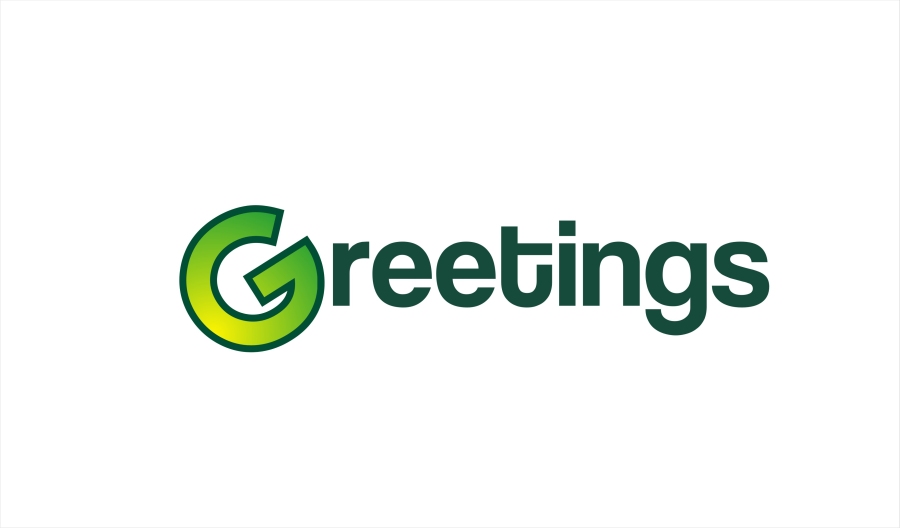 Spread love and show that you care about the well-being of those in your cycle. Let them know they're on your mind despite your busy schedule. Everyone is passing through lots of things; it is, therefore, important to check on one another.
Below are powerful greetings messages for the precious people in your life. How lovely it would be, to intentionally reach out to them and send them some motivations to never give up.
1. Good morning, Dude. How was your night? Today is a new day full of new opportunities to be maximized. I hope you'll get the best out of the day. Wishing you a beautiful day ahead.
2. Always look for something positive each day, even if some days you have to look a little harder. Acquire new things, enjoying and respecting each day makes lifetime memories. Have a great day.
3. Hey guy. Life is great because of a wonderful friend like you. It just feels awesome and lovely to know you. Greetings. Have a nice day.
4. Hello dear, I wish you were nearby. I had been thinking about you. I want to believe you are doing great. Do have a lovely and incredible day ahead!
5. Just as day and night do not cease, goodness won't stop locating you. This day shall favor you my dearest. Good morning, happy new day.
6. Don't take anything for granted, my dear. Your work will surely be fruitful. Just checking on you. Have a great and lovely day ahead.
7. I Pray for you, that the Almighty hand of God uphold you; and may His countenance shine on you. You're blessed. Greetings!
8. Peace, Love, and joy are my desires for you today my wonderful friend. Go into it and come back with testimonies. Take care of yourself.
9. Don't be panicked by the great things that await you. Everything will work out and you'll enjoy them to the fullest. I care so much about you. Do have a fruitful day.
10.What's up baby? I believe you are feeling good? This morning shall brighten up the good work of your hand and make it prosper. I love you and care for you.
11. Hey, you are off on a holiday, so, I thought of sending you a greeting message. Enjoy the days ahead without any stress, as I wish you all the best for the days to come. Have fun!
12. Here is my late-night greeting just for you. To check on you and be sure you're fine. Wishing you a lovely night! Good night!
13. Wishing you a warm and healthy morning to make your day so special. Have a great day ahead.
14. I wish you a bright morning with lots of good luck for the day. A lovely morning to you! Stay safe, please.
15. Evenings are good as they are special. The brightness of the moon reminds me of a bright friend like you, so I thought to send my greetings. Good evening to you!
16. Distance doesn't matter to a good friend. Keeping in touch matters most. This is just to make you feel special, just as you are. You're loved.
Greetings Messages for Friends
Apart from your family, the most valuable treasures anyone can have are friends. Friends are a blessing in disguise. Salute their efforts and love by sending greeting messages to friends. Let them know they are always on your mind and that you cherished everything they do greatly.
Friends are irreplaceable. They inspire and challenge you to grow into the best version of yourself. If you have such friends in your life who are always there, you have great things. Check on them also by sending greeting messages for friends to know their well-being.
1. To the friend who makes life a better place. May the Lord bless and protect you. How've you been? Just checking on you. Have a wonderful day.
2. Thank you for being such a caring and loving friend to me. Because of people like you in my life, I have become a better version of myself. I pray that the Lord rewards you greatly.
3. I pray to the Lord to guide and protect you and your household. May his face shine upon you and cause you to triumph in life. Just checking on you. Have a blessed day ahead.
4. Don't wait for an opportunity to come to you, my dear friend. Create your path to success and opportunities will flock to you. Just saying hi. Have a blessed day, buddy!
5. A day has not passed that I'll not include you in my prayers because you are so special. Thanks for being there for me and making my life more valuable. Seriously, I'm lucky to have you as my friend.
6. Not everyone is lucky to wake up to see another beautiful day. The fact that you witnessed today and spent time with your beautiful family is a great gift. I thought to check up on you this morning. Have a fruitful day ahead.
7. The mistake you made yesterday should not wreck your today. What is passed is passed. Learn and move on. Greater things await you. Good morning.
8. Thank you friend for making me smile in the saddest time of my life. You make me smile when I had no reason to; you comfort me even in my troubles. I love you, friend.
9. Sending you a million greetings; take as many for each day, because you're so special to me. See you soon.
10. A great day begins with a great attitude, so put on the right attitude today, because it's another awesome new day. Just checking on you. Have a nice day!
11. Hey, trust you're okay, Sweetheart. Couldn't get you off my mind and that's why I'm texting to find out how you're doing. You are a rare treasure. I love you.
12. Hey friend. I just have to confess to you that I love your company. Yes, that is for you my friend. I miss you. My regards to everybody over there.
13. Hey buddy, may you find success in everything that you do. Good luck to you, friend. Greetings.
14. Good friends just have one goal in life, to make their friends happy all the while. I'm glad I have the most amazing friends in life who make me smile at all times. How have you been? You are always on my mind.
15. Hey, hope you're doing great? Just saying hi to you. Do have a blissful day. Have fun, sweets. Don't let anyone bring you down. Life is too short for regrets. Love you.
Greeting Messages for Customers
Every successful entrepreneur knows the value of customers. Greetings messages for customers is a strategy for customer relationship, which is a backbone of productivity in business.
One way to keep business going is to genuinely have a one-on-one relationship with both business partners and customers which can be achieved through showing care and love to an individual that matters to your relationship.
Noticing your customers by checking on them can make their day great and your business better. We admonish you to always check on your customers with motivational greeting messages for customers.
Never forget your customers and they'll always remember you. They are the reason you're in business, so go the extra mile for them. Sometimes, a simple gesture as a Monday morning motivational word will go a long way.
1. Dear customer, we hope business is going fine. We are reaching out to say Hi and to be sure you're doing fine. Do have a prosperous week.
2. Greetings! We are passionate about your business and we are striving to provide the best service possible. We honestly appreciate your support and can't wait for the opportunity to serve you more.
3. Chances don't ride on your way each day, this is new and it's here to stay. Good luck with your work and dedication. Hope you achieve big dreams. Best of luck.
4. To our highly esteemed customer, how are you doing? We thought to check on you to know how the business is moving. We are wishing you all the best!
5. Success and confidence go hand in hand. It's a new day for you. We wish you the best. May your business grow bigger. Just checking on you.
6. May you be blessed with abundant fortune and luck. There will never come a time when you have to sulk. Have a prosperous week.
7. Nothing is more valuable to a business than a client like you. How are is business going? This is just to check on you. Have a blissful week.
8. Successful people do not quit because they feel tired; they quit when they know the job is done, and done excellently. We thought to check on you and to let you know that we are here for, always.
9. Never forget your true goal. Always aim for the best. We wish you success in life!
10. Remember to identify the right path to success. Where there is a will, surely, there's away. We hope you are fine.
11. We're reaching out to know how your business is going. Do well to reach out to us if you need any assistance. Take care.
12. A loser is not a person who fails once; it is a person who doesn't have the guts to get up and try again. We know you are at the top of your game. We wish you success in all your endeavors.
13. Don't treat failures as reasons to give up, but as stepping stones that lead you to succeed. Happy new week.
14. Opportunities will always come to your path but if you have already accepted defeat, you might not get to see what life has in store for you. Keep going on. A little step further may bring the anticipated breakthrough.
15. Success depends totally on what you choose for yourself. Accept this as our motivation for today. We are always here for you to keep you going.
Related Post : Thank You Quotes to Customer
Greetings Messages for Business
Here are some simple and nice greetings messages for business. Do well to share with business partners.
1. If you keep on working like this with dedication and commitment, trust me, success is yours. I hope you are doing fine. Just checking on you.
2. Hey, how are you doing? And hope the business is moving? I thought of checking on you. Take care of yourself.
3. The only way to succeed in business is to sell quality products. You are a quality alliance, so I thought to let you know that you are in my mind.
4. Always create a brand value for your product. Try to surpass the expectations of your customers when it comes to the quality of your products. Trust you are fine?
5. May the Lord bless the work of your hands and make it prosper. Have a great week.
6. Don't stop trying new ideas. Stay updated with the demands of the market. You can't have only one idea if you want to be a successful entrepreneur. Good morning, friend.
7. The sacrifices, hard work, and commitment will pay off one day. You just need to move on. Just checking on you.
8. No failure is permanent. It is just a stepping stone to success. Keep the hope alive.
9. Make your business a passion. If you are passionate about your business, then nothing can stop you from making it successful.
10. Business is a mix of profit and loss. If you have taken a bad decision that has led to a loss, be firm and try to learn from the mistake. Perhaps, mistakes make you learn.
11. It is due to your hard work and cooperation that our business has become successful today. Greetings to you.
12. Create opportunities by yourself, don't wait for them to come your way.
13. I'm checking on you to see how you're doing and the progress you've made with your business. We're available if you need any assistance.
14. Every step you take, either good or bad, is a step closer to your goal.
15. As an esteemed customer, we thought to send our greetings and know how your business is doing. We hope to hear from you soon.
Greeting Birthday Message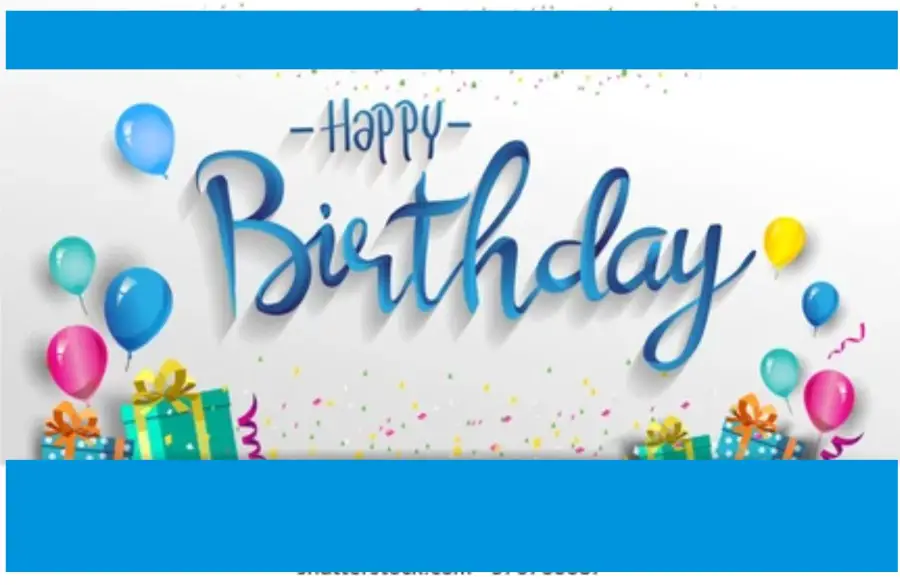 Remembering your loved one's date of birth and sending them a greetings birthday message will leave remarkable memories to be cherished. This simple gesture of yours will be treasured forever.
What are you still waiting for? Check out these amazing messages and send them to your friends, family, and colleagues,
1. Blissful years and joy-filled days shall be your portion as you add another beautiful year. Wishing you a very Happy Birthday.
2. The day that you have been waiting for is finally here. The day of celebrations and fun. I wish you a birthday full of joy and happiness. May you make sweet and special memories throughout the day. Do enjoy it to the fullest. Lights of luck and glory will always shine on you. Hurray!
3. You are my ultimate emotional support and my sweetest friend. Every memory from the past years makes me glad that you are my brother. And I wish you a very warm and happy Birthday. I love you, my brother.
4. To my superhero, thank you for everything. Happy Birthday. Enjoy the best year ever.
5. May God bless you with all the joy and happiness that you desire and hope that we walk hand in hand even after our hair turns white. I will always love you more and more with every passing year. Happy Birthday.
6. As you begin a new year in your life, I wish you happiness, good health, and most importantly, success in everything you do. After all, your success is mine too, isn't it? Wishing you a very Happy Birthday!
7. So many happy times together. Office moment is a lot more fun with a great friend like you. To my awesome friend and co-worker, wishing you a very happy birthday. Have fun!
8. Let your hope be strong, and you will achieve whatever you want. If your dreams are true, you won't feel low. On this day I want to be the first to wish you a very happy birthday. Have an amazing day!
9. On your birthday I just want you to know how much you mean to me. Whether close by or far away you are always remembered and missed in every special way. I wish you the best in life this birthday. Long life and property. Hurray!
10. A hearty birthday to the most adorable person I have ever known. You can lighten up a room with just your presence, so fortunate to have known you. Happy Birthday. May God Bless you one hundredfold.
11. I wish you the most amazing birthday with lots of happiness. Accept my heartfelt birthday wishes. Cheers to your new age. Happy birthday!
12. Sweet people should be celebrated the sweetest way. Today, as it's your special day, do lovely things that you like. May this be the best time in your life. Wishing you a very Happy Birthday!
13. Birthdays don't come every day you know. So when they finally stop by, it is time to make the most of it. It's your birthday, so let's have a blast! Many Happy Returns of the day. Stay blessed!
14. Many smiles and laughter amidst the cheer. May you feel special throughout the year and have a reason to stay happy all the time. Do enjoy the day the best way you can. Happy birthday!
15. I want to wish you all the love and happiness in the world, all of which you deserve. Long-life to you! Happy birthday, dude.
16. On this beautiful day of yours, I wish you a life filled with all the joy, love, and glory. Let this new year bring wonderful times to you. Age gracefully.
17. Thank you for being with me in times of trials and trouble. You're the best gift someone can ever have. Happy Birthday, dude.
18. A new year of your life has begun. I wish you all the love and blessings for you're the days to come. Happy Birthday, God bless you.
19. In this life, there is nothing more beautiful than the union of two bodies and souls. Let's celebrate our union on your Birthday today. Wishing you a very Happy Birthday. Love!
20. You are the one who made our childhood outstanding, and I'll never forget every minute of it. Thanks to you, mom. I wish you a very warm and happy birthday. May God pour all the love and peace on you.
Related Post: Birthday Messages for Loved Ones
Send greetings messages for friends, family and business partners to express your love and care.